Alcoholic bubble tea at HEYTEA
Update: HEYTEA Clarke Quay has permanently closed.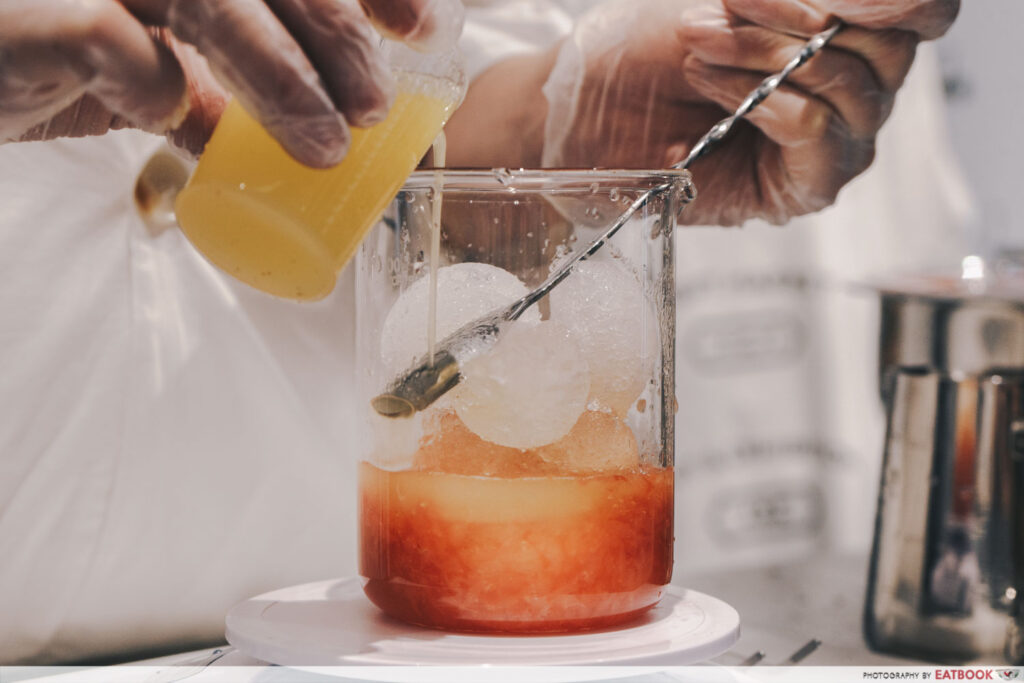 I love bubble tea and I really love my booze. HEYTEA Clarke Quay puts two together, with their range of alcoholic bubble tea at their newest outlet in Singapore. This special store features a Tea Experience Laboratory known as Tea Geek, where boozy BBT get concocted right before your eyes. However, don't fret if you rather a tea drink than a tipple – there's a separate counter serving up their usual cheese teas.
Drinks at HEYTEA Clarke Quay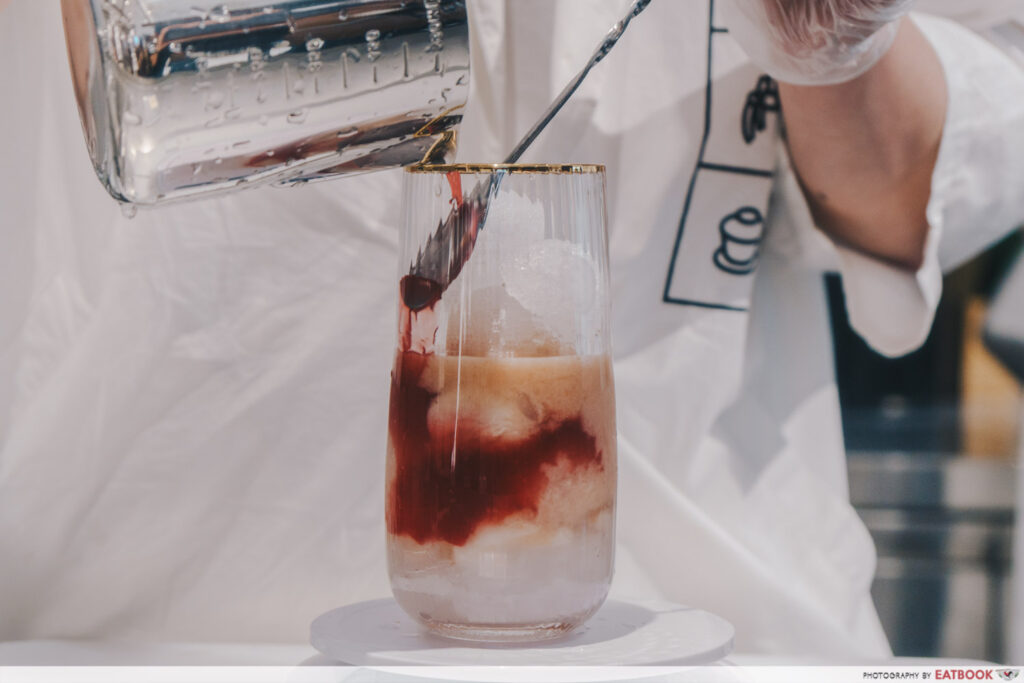 While they do serve non-alcoholic BBT, it's their alcoholic bevvies that will be showcased in this review. On the menu are six alcoholic bubble tea, with two of them – The Royal's Romance ($22) and Scarlet's Heart ($16) – being exclusive to Singapore.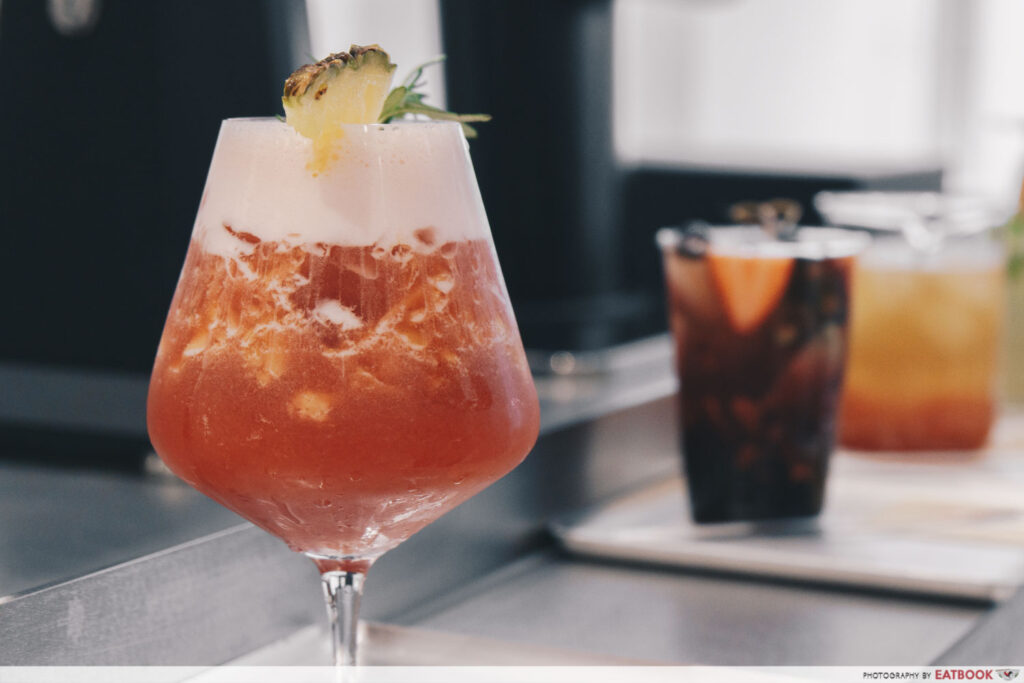 We decided to start with The Scarlet's Heart, which reminded me a little of daiquiri. A blend of Cognac, fruit pulp and jasmine cloud pine tea, this cocktail refreshes your palate with both floral and fruity notes. It's a beverage even non-drinkers would enjoy, as it wasn't potent at all.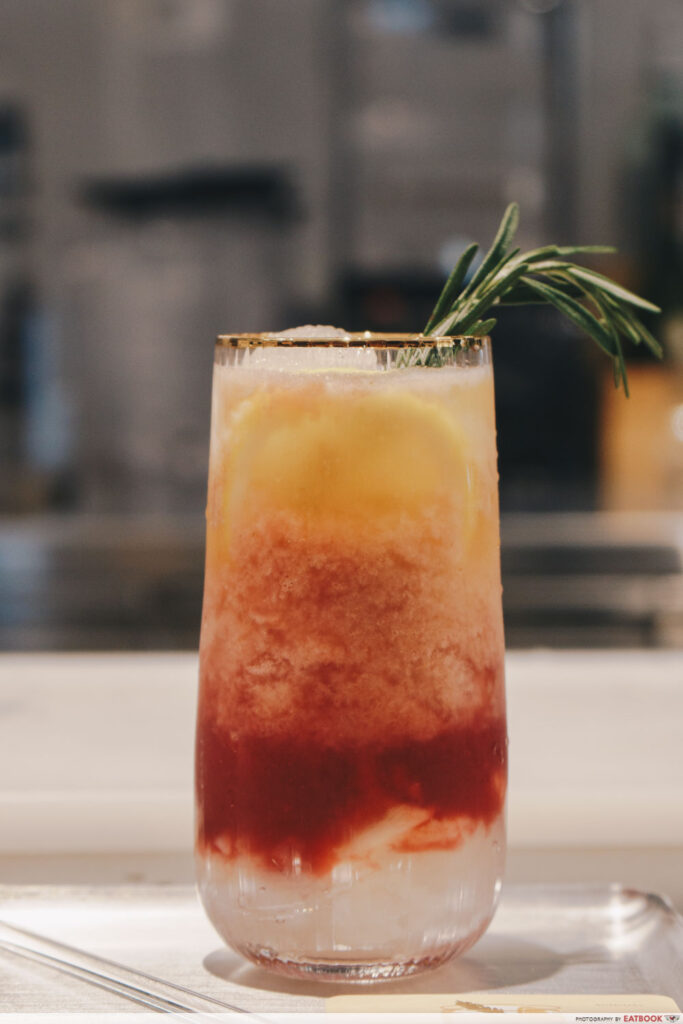 The Royal's Romance, on the other hand, was an interesting concoction of grape juice, osmanthus oolong, and vodka. There were chunks of sea coconut and mangosteen pulp at the bottom too – a great alternative to boba pearls. Taste-wise, the drink was bright and zesty, with a smooth, rounded finish.
The other four drinks are named after the four seasons: Spring Fling ($16), Summer Siesta ($18), Autumn Ashes ($16) and Winter Solace ($18).
We decided to go for the Autumn Ashes and Summer Siesta, because of how pretty they look.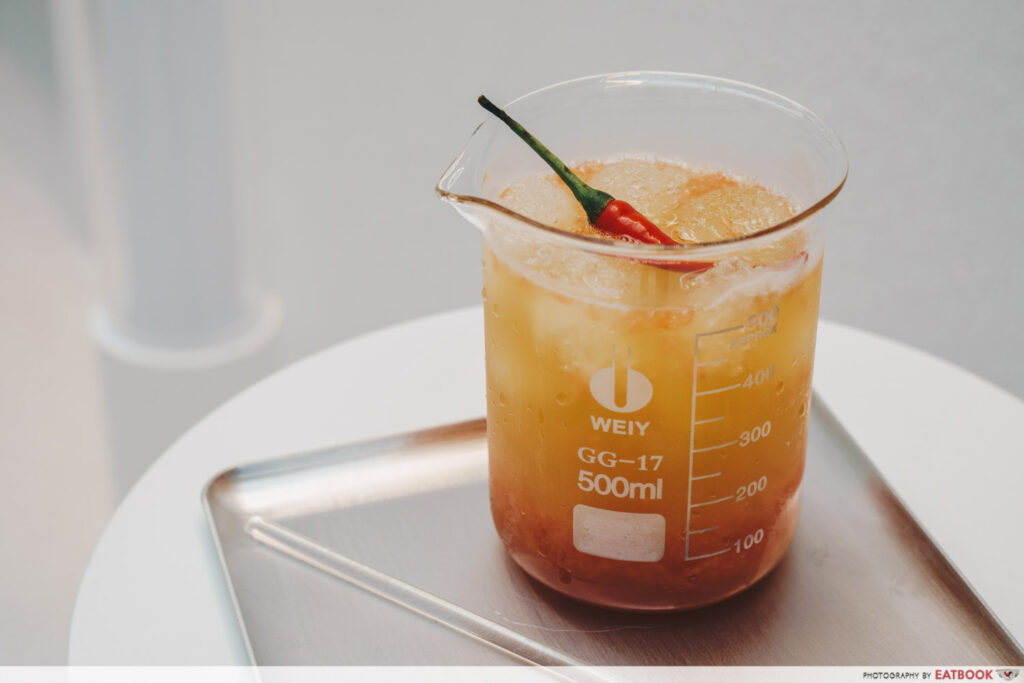 Looking like a sunset captured in a beaker, the Autumn Ashes was my favourite of the lot in both taste and appearance. The poison within is tequila, and this comes paired with orchid tea, fresh pineapple juice and grapefruit pulp.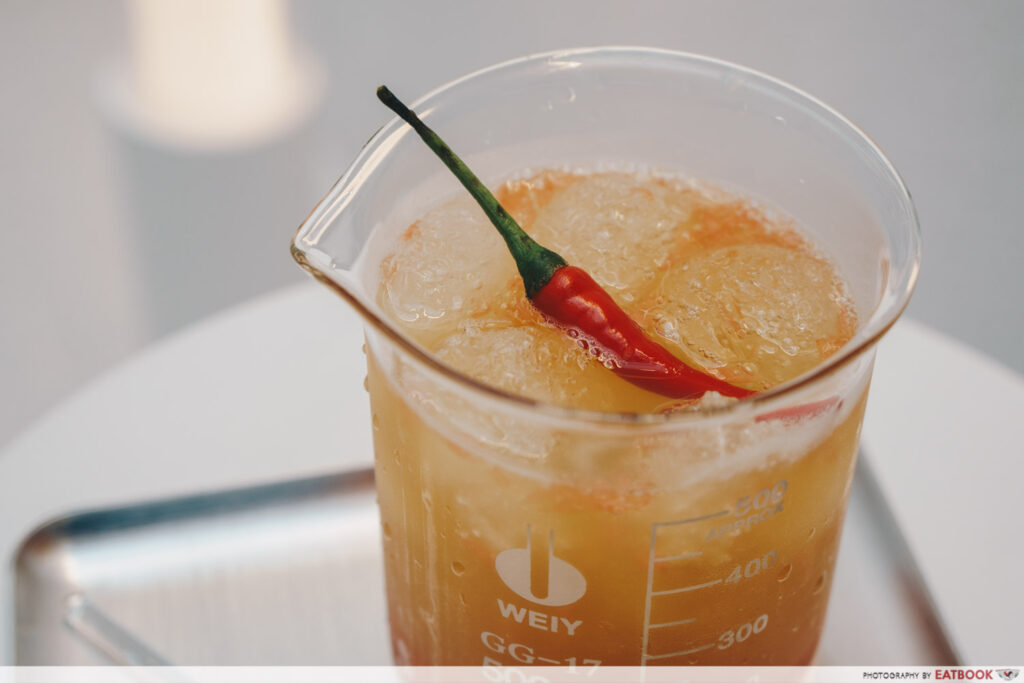 A piece of chilli padi tops off this creation, and it is supposedly meant to stimulate the senses with its sharp scent.
The drink was not too sweet, due to the subtle bitterness from the grapefruit. However, I do wish they were more generous with the tequila, as it felt more like a treacly mocktail than a cocktail.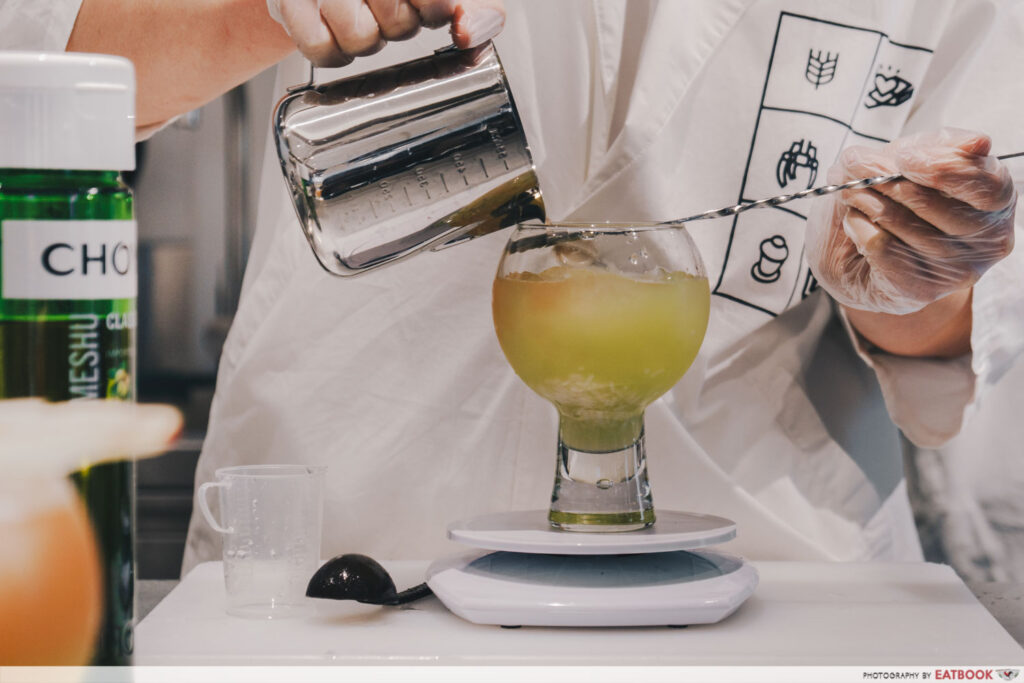 The Summer Siesta is best avoided, unless you enjoy the taste of ginseng. We were fooled by the beautiful gradient of green and pink, as the taste was very herby and not at all pleasing. This, perhaps, was due to the rice wine and Choya, which boast a more Asian flavour profile.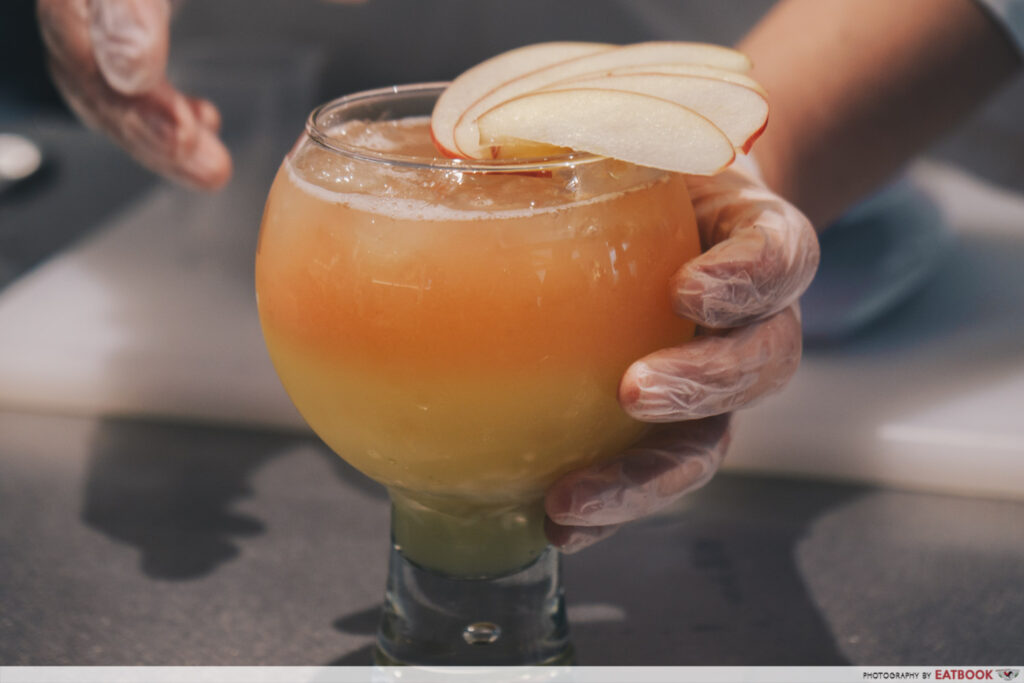 That being said, it was the only BBT cocktail with chewy rice balls, and tasted the most similar to bubble tea in terms of texture.
HEYTEA at Clarke Quay also has two alcoholic soft serves. Known as Tipsy Ice-cream, the boozy treats include Singapore Sling ($5.50) and Guinness ($4.50).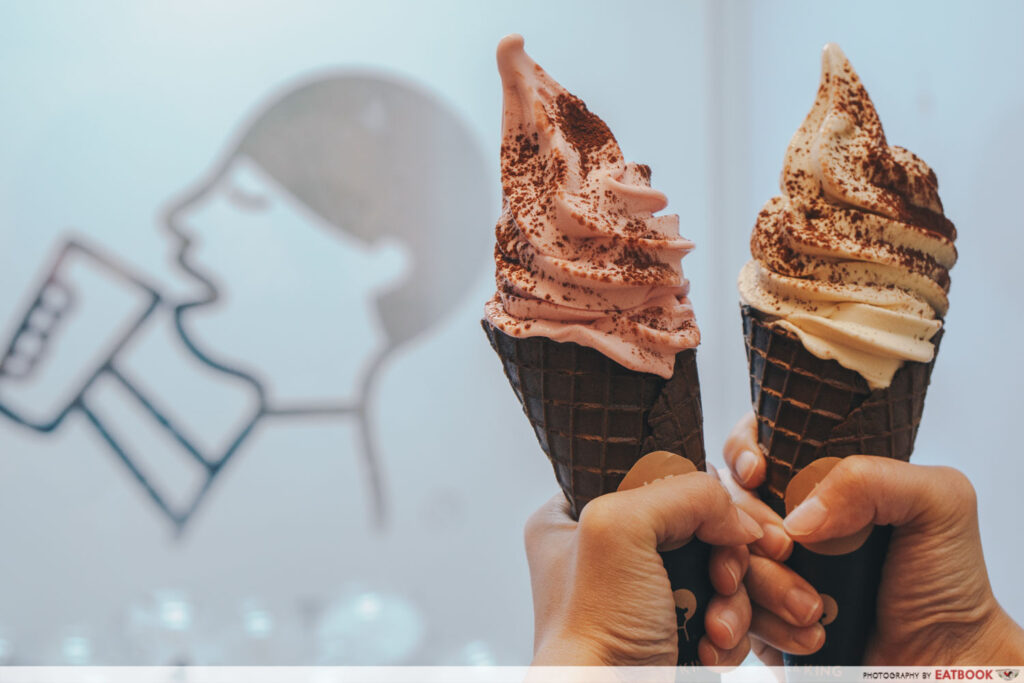 The former comprises dragon fruit juice, gin and Shining Orchid tea, with a pastel roseate hue that will brighten any Instagram feed. However, while it said to resemble the iconic Singapore cocktail, I felt that the taste wasn't pronounced enough. Instead, it was more milky than floral.
The stout base ice-cream is a better bet, where Guinness is mixed with their oolong King Fone tea. The maltiness from the Irish dry stout made this soft serve extremely creamy and rich, without leaving an unpleasant greasy mouthfeel. It reminded me of the soft serve I had in Japan, and was extremely smooth and velvety.  
Ambience at HEYTEA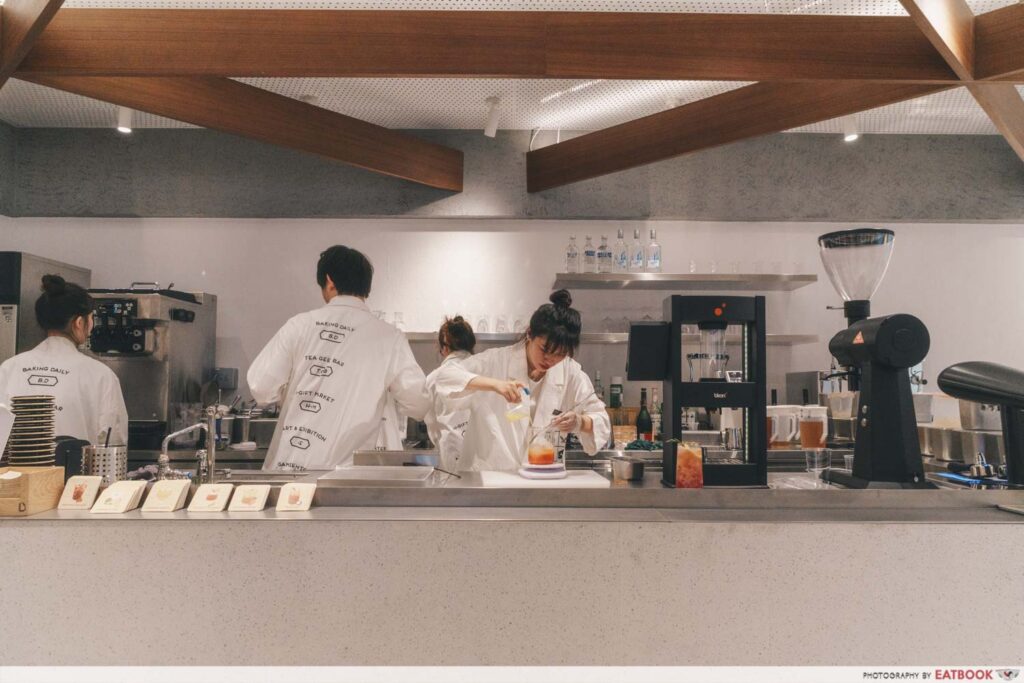 Paying tribute to Singapore's maritime history, the space is decked with high top tables that are supported by poles of light. These lighted poles are meant to represent a lighthouse. The entire 2,200 sq ft space is predominantly white, lest for the grey bubble tea counters and timbre-panel ceiling.
On the left, you will be able to order non-alcoholic drinks, while the right side is the Tea Geek  bar serving your boozy BBT. It's rather spacious and I foresee more folks standing around mingling with an alcoholic bubble tea in hand.
The verdict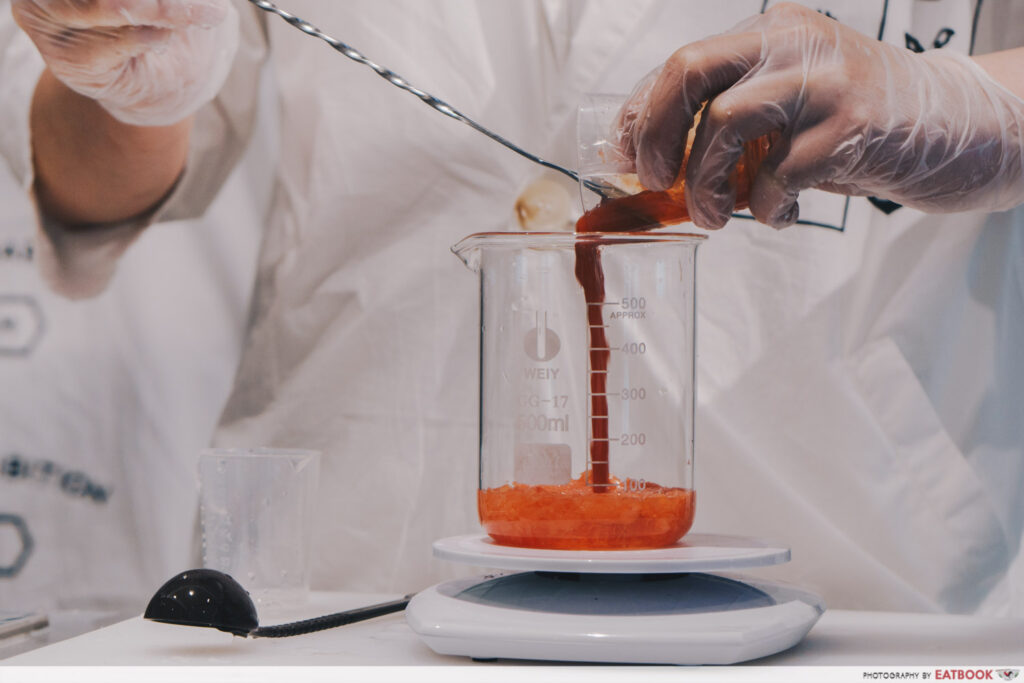 Don't expect to get smashed here. Instead, look forward to well-balanced tea cocktails that are refreshing and unique. While I would have preferred the drinks to have a higher ratio of alcohol, I guess their main targets are light drinkers who fancy a refreshing tipple rather than a crazy night out.
9 Clarke Quay Food Gems To Fuel Up At Before And After Partying
Address: 3A River Valley Road, #01-06, Clarke Quay, Singapore 179020
Opening hours: Daily 12pm to 1am
Photos taken by Leong Kit Shan and edited by Koh Huiqing.
This was a media tasting at HEYTEA Clarke Quay.
Summary
Pros
– Affordable cocktails
– Well-balanced drinks
Cons
– Not alcoholic enough
Opening hours: Daily 12pm to 1am
Address: 3A River Valley Road, #01-06, Clarke Quay, Singapore 179020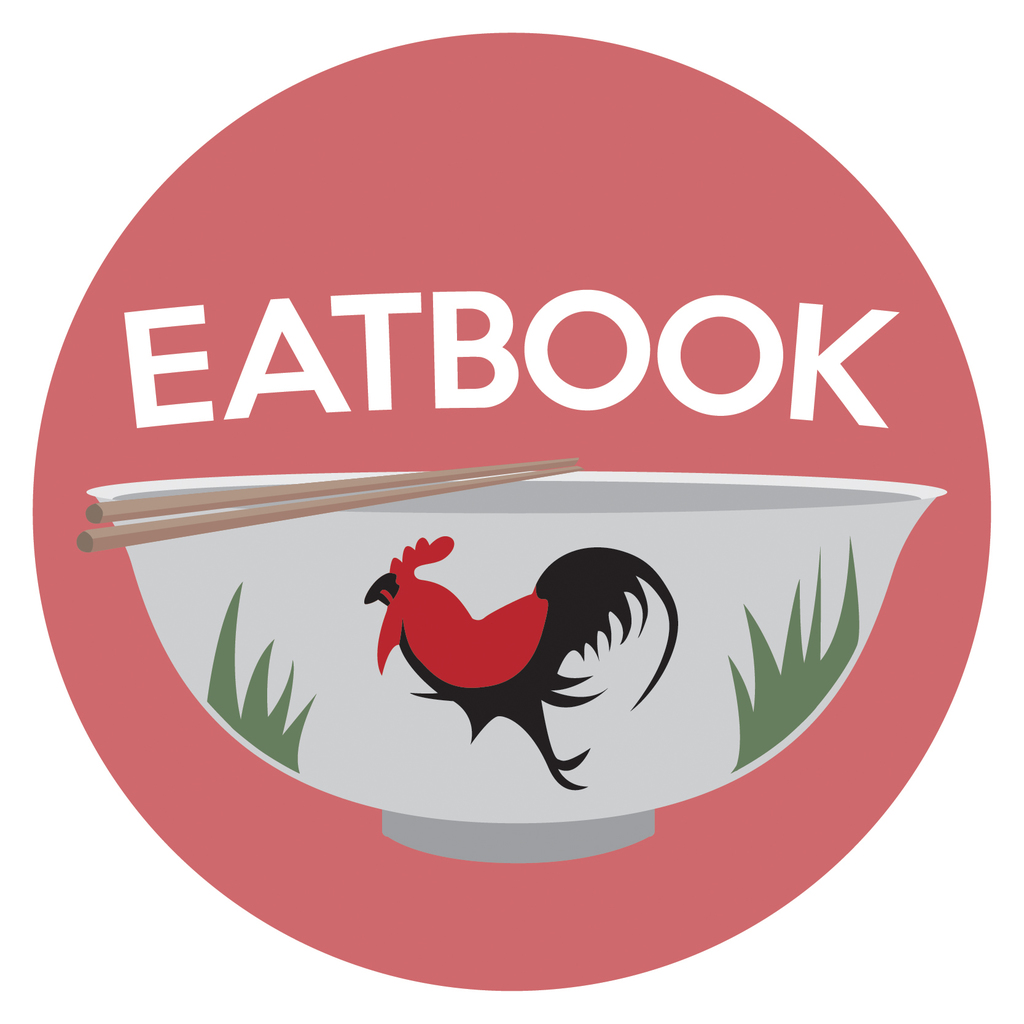 Drop us your email so you won't miss the latest news.