Ho Guan Satay Bee Hoon by eldery hawkers in Changi Village
Satay bee hoon is a true-blue Singaporean dish, but sadly, it remains a rare sight in hawker centres because the dish is so time-consuming to prepare. There are a few famous hawker stalls still carrying the satay bee hoon mantle, one of which is Ho Guan Satay Bee Hoon in Changi Village Food Centre.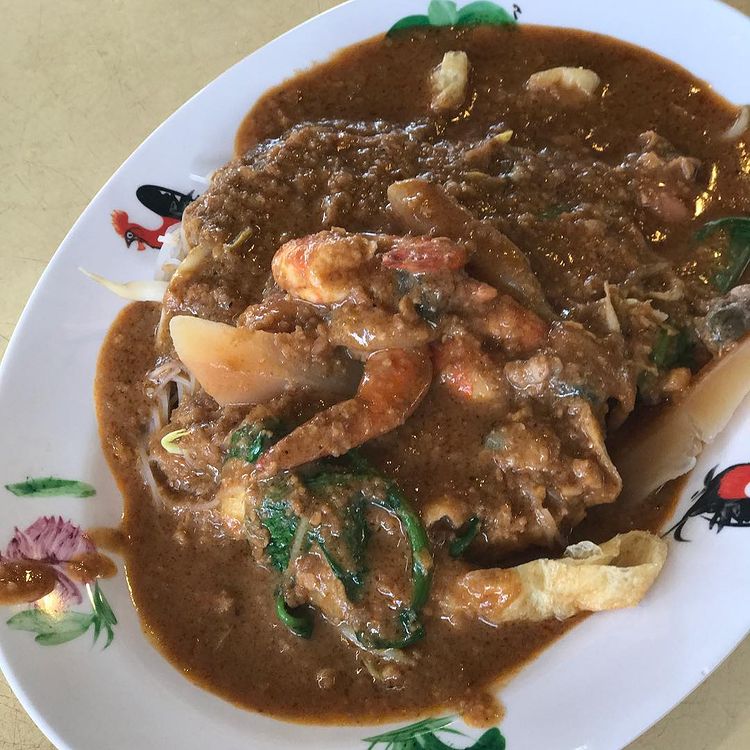 Image credit: @jcbellyneverfull
The elderly couple that runs Ho Guan has been working at Changi Village Food Centre for as long as it has been open, dating back to four decades ago. They were formerly selling economic rice, but switched to a focus on satay bee hoon and cuttlefish kang kong as the duo is less labour-intensive overall.
Fans who make the trip to Changi to dine at Ho Guan Satay Bee Hoon often praise the old-school taste of the signature dish here. The all-important satay sauce is made with freshly ground peanuts and spices, slow-cooked for hours to achieve its thick consistency. It is not as sweet as most other satay bee hoon we've tried, but rest assured that it is nutty and moreish in its own way.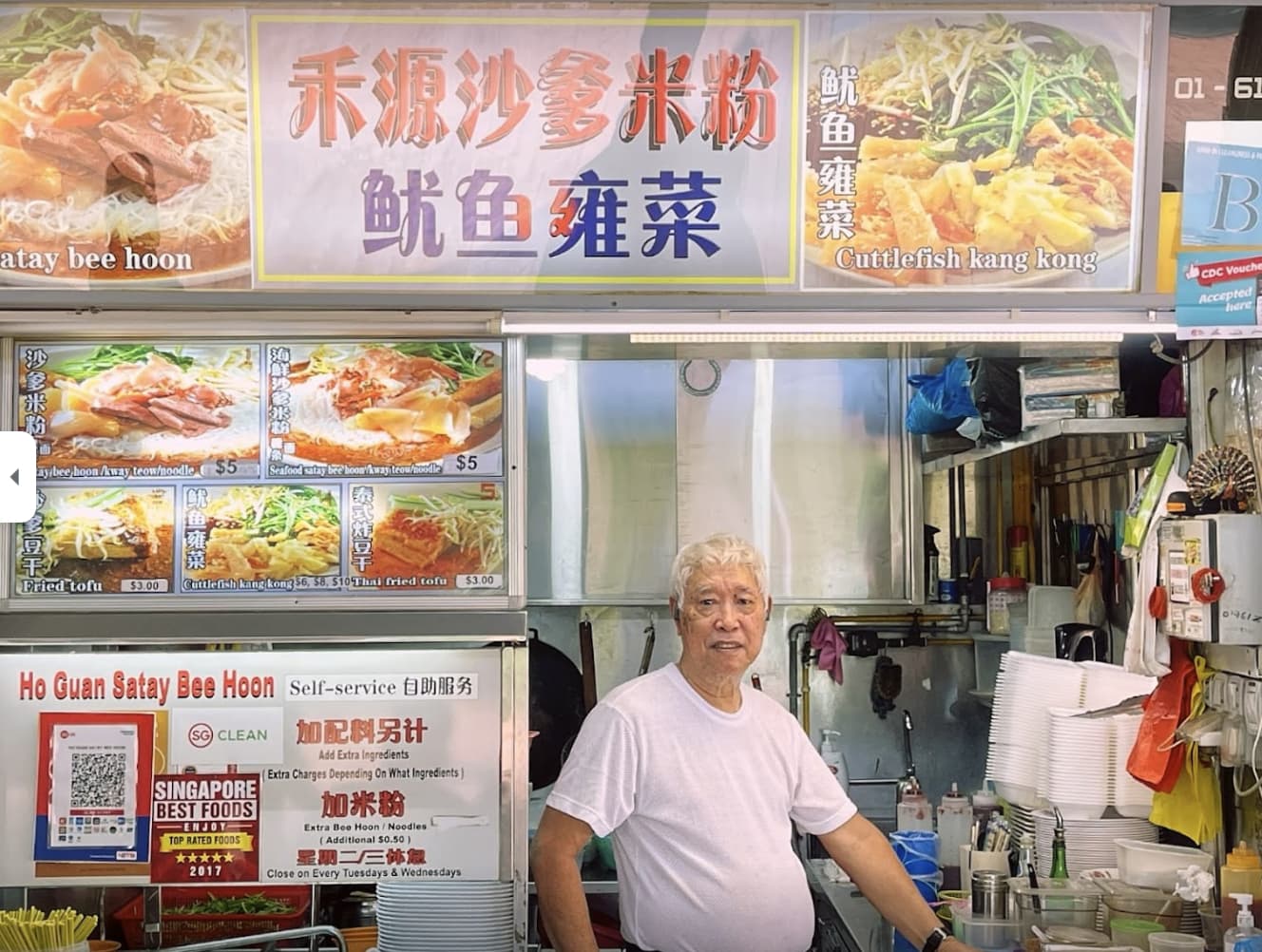 Image credit: Happy Cat
A $5 plate comes dressed with all the usual fixings of satay bee hoon: sliced pork and liver, cockles, cuttlefish, kang kong, beansprouts, and tau kwa. The meat and seafood used are both discernibly fresh and well-cooked.
There's also the option for Seafood Satay Bee Hoon ($5), which comes with shrimp.
Apart from bee hoon, you can also choose other noodles, be it kway teow or yellow noodles.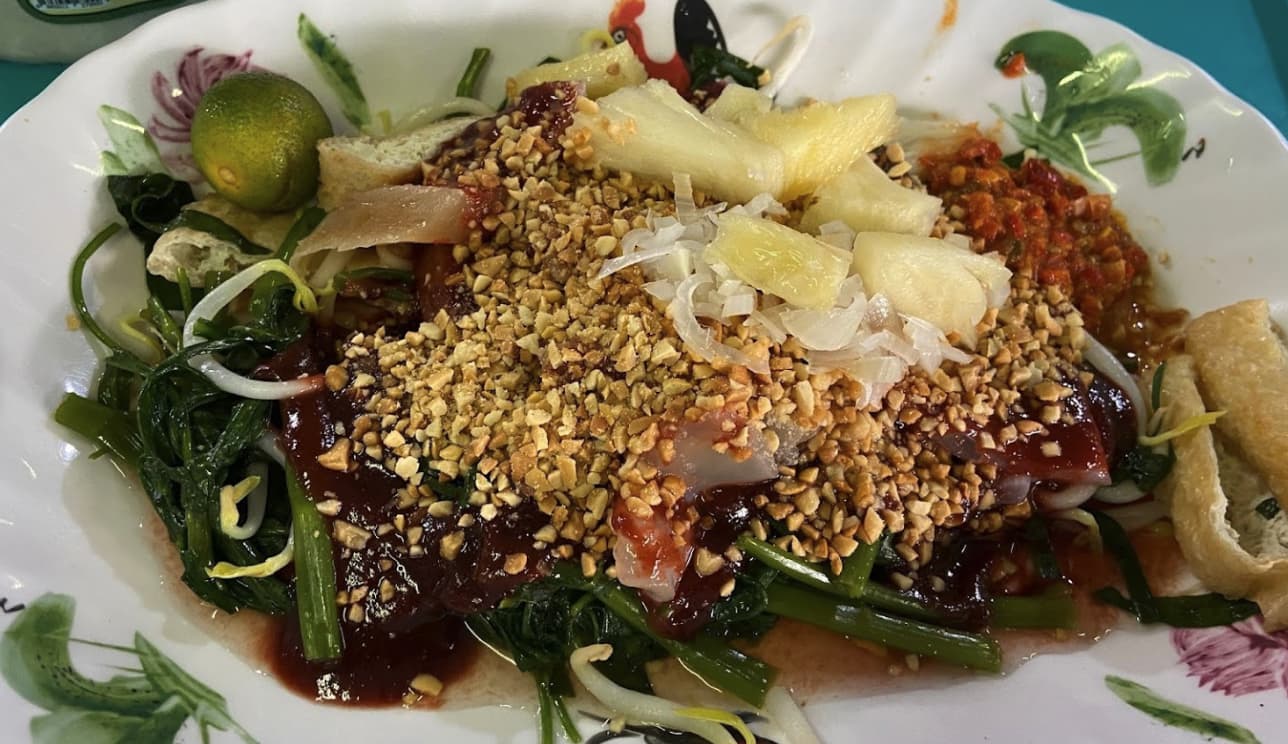 Image credit: L Y
Do give their Cuttlefish Kang Kong (from $6) a try if you'd like to introduce some greens into your meal. A plate comes with blanched kang kong, well-cooked cuttlefish pieces, and a smattering of peanuts, finished with a sweet sauce.
For more dishes in the food centre, check out our Changi Village food guide. Otherwise, read our Shi Wei Da review, where we try one of Singapore's most famous satay bee hoon stalls.
Address: 2 Changi Village Road, #01-61, Singapore 500002
Opening hours: Thurs-Mon 11am to 9pm
Ho Guan Satay Bee Hoon is not a halal-certified eatery.

11 Changi Village Hawker Centre Stalls That Prove This Food Centre Is Not All About Nasi Lemak
Featured image adapted from @jcbellyneverfull and Happy Cat