---
 Holler, What's Up At Holland Village!
---
How is it that every time you're out for a meal, you can't seem to decide on a place to eat? Oh, how you wish you could just walk into this magical smurf village of mouth-watering restaurants! Well, this gastronomic sanctuary you're looking for exists and yes, it exists in Singapore.
Holland Village, the home to Singapore's finest restaurants! From breakfast to dinner, diner to beer garden, there isn't a single gourmand need that can't be satisfied here. To make this decision simpler for you, we've come up with a list of 10 restaurants in Holland Village and the neighbouring Chip Bee Gardens that are guaranteed to impress!
---
1. Baker & Cook

---
Looking for the perfect fix for a not too perfect day? Baker & Cook provides big cups of espresso therapy to plenty of tired souls everyday. Try their Mochaccino ($5.50), a harmony of chocolate and espresso. It's almost as if drinking hot chocolate, smooth and dreamy down your throat, but with a subtle kick of caffeine. To match that, go for some Eggs Benedict with Salmon ($19). And to all the american breakfast lovers out there, opt for Crispy Bacon ($17) to go with your Eggs Benedict instead!
Opening Hours: Mon – Thu: 7.30am – 8pm, Fri – Sat: 7.30am – 10pm, Sun: 7.30am – 8pm
Address: #01-56, Chip Bee Gardens, 44 Jalan Merah Saga, Singapore 278116
---
2. Project Acai
---
Superfoods have hit the streets of Holland Village! Addictive bowls of blended acai berries and superfood toppings. The staff take pride in their presentation, layering ingredient by ingredient to create the perfect flower bowl. Their Original Flower Bowls cost $6.80 for a Handy, $9.30 for a Medium and $13.50 for a large. Add a little extra for a Nuts for Acai Bowl ($14.90) with 2 butters of your choice. The Cookie Butter and Peanut Butter is a crowd pleaser, creamy, rich and well worth the price!
Opening hours: Daily: 1130am – 10pm
Address: 27 Lorong Liput, Holland Village, Singapore 277738
---
3. Craft Bistro
---
Craft Bistro serves flavour combinations to die for. Mentaiko Mashed Potato ($8), Honey Spiced Wings ($12)? What more can a growing girl ask for? Plus, enjoy $15 lunch deals that come with a main and a drink of your choice. Try their Bacon Carbonara paired with a Chai Tea Latte ($16), an explosion on your tastebuds!
Opening hours: Mon – Fri: 11am – 11pm, Sat – Sun: 9am – 11pm
Address: 24A Lorong Mambong, Singapore 277683
---
4. Cha Cha Cha
---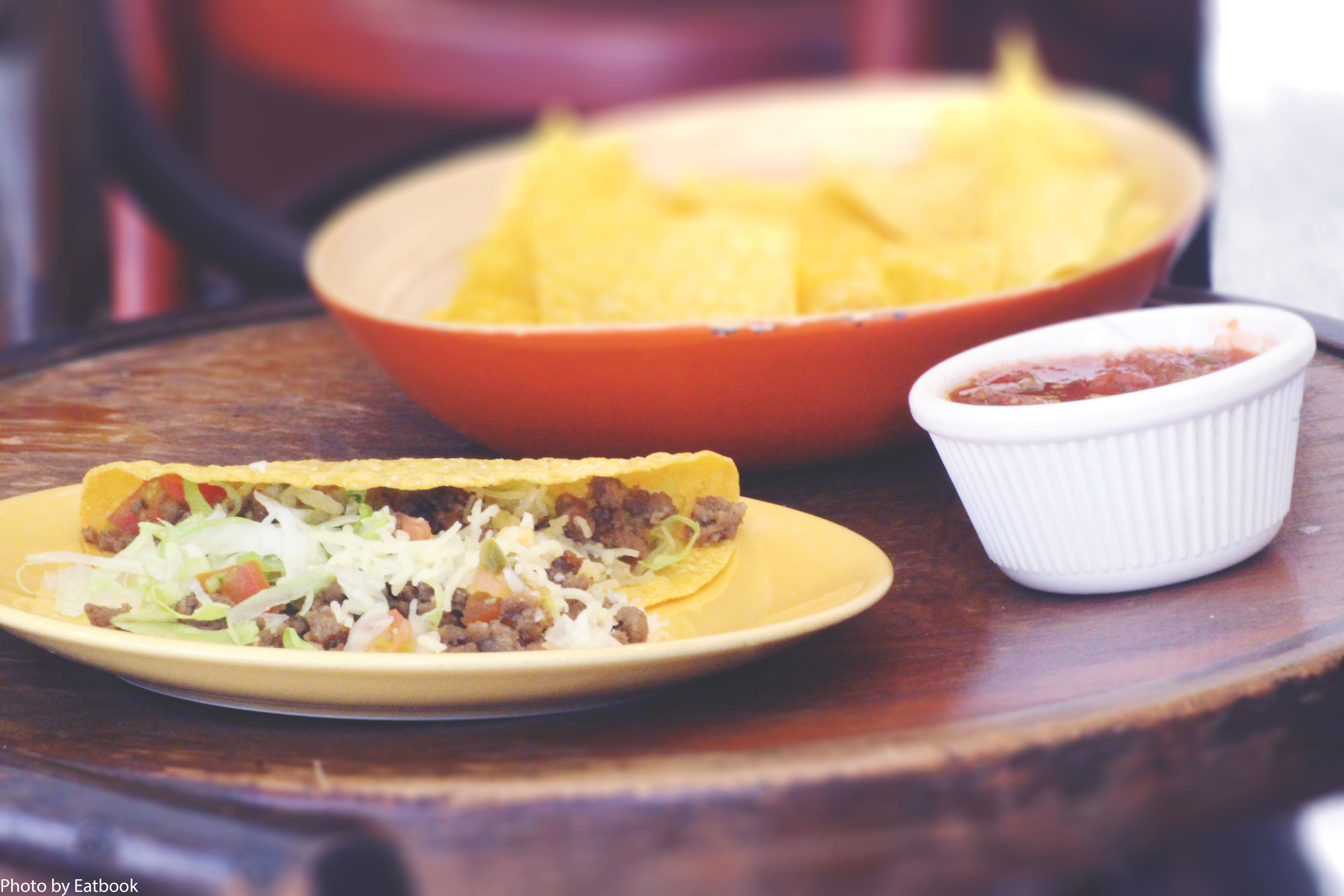 Cha Cha Cha is the number 1 fuss free mexican restuarant in the west! They serve mexican favourites including Fajitas, Warm Tacos, Burritos and Mexican Rice. Look out for their Meat Tacos ($14) that come with a beef or chicken option. They're not too good to look at, but a bite of that succulent goodness in a crispy taco shell is cha cha cha in your mouth! Not enough meat? Try their Fajitas ($21), a savoury combination of your favourite meat with salsa, sour cream and guacamole. Mexicana done right!

Opening hours: Daily: 11.30am – 11pm
Address: 32 Lor Mambong, Singapore 27769
---
5. Mu Parlour
---
A cup of tea and window seats, the perfect setting for an afternoon chit-chat (or a melodramatic music video, you decide). This coffee lover's joint serves easy brunch and designer burgers everyday. Indulge yourself in a generous selection of high street pastries and quality tea. Look out for their Duo Chocolate Mousse Brownie ($8) and Lychee Mousse with Vanilla Sponge ($8). If you're heading down for a meal, don't miss out on their No. 1 Burger ($15) – a cheeseburger with a fragrance that's, well, number one.

Opening hours: Sun – Thu: 11am – 11pm, Fri – Sat: 11am – 1pm
Address: 16A Lorong Mambong, Singapore 277677
---
6. Provence Bakery & Cafe
---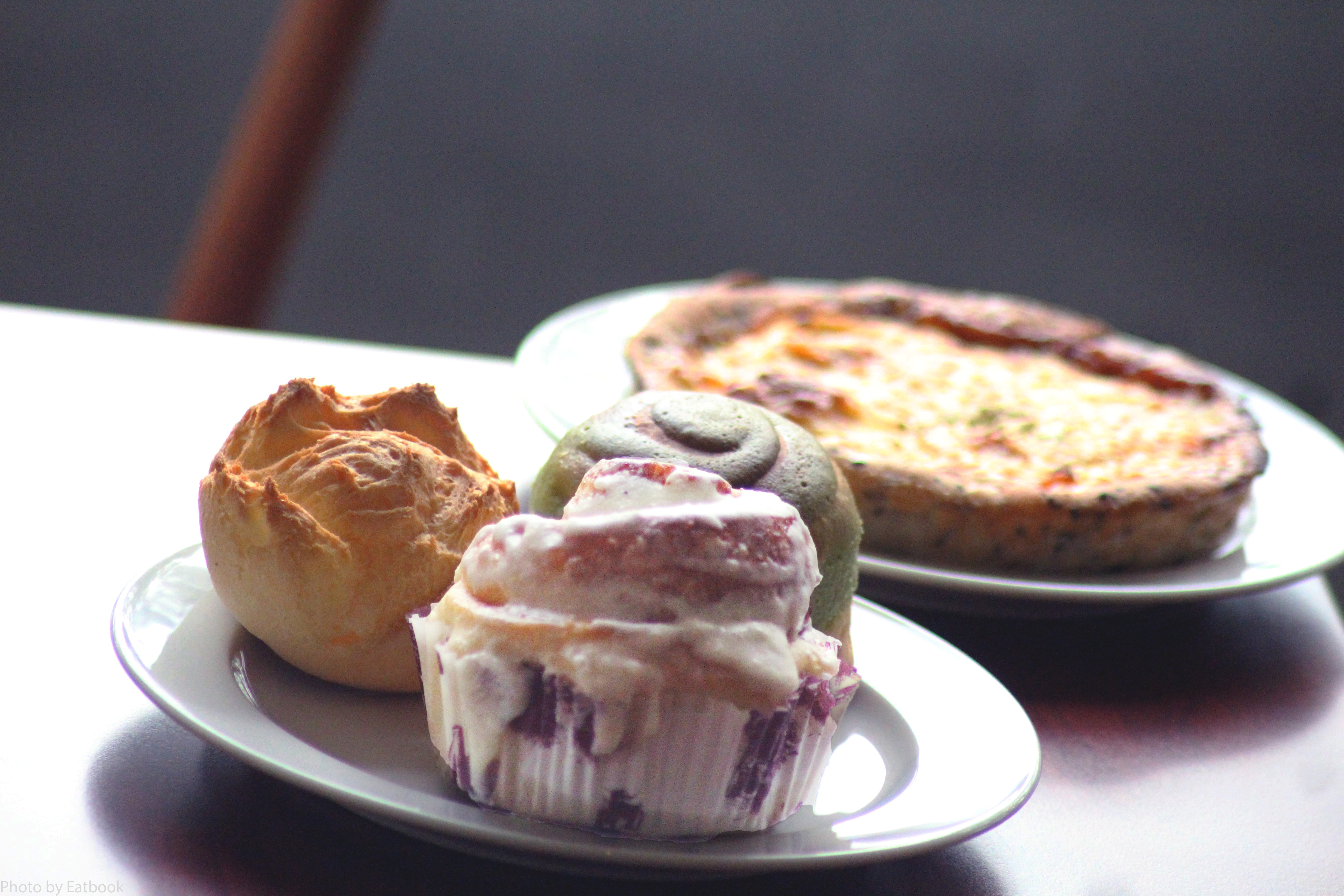 Provence is the perfect breakfast place for people living in the area. The intricately prepared Japanese bread assortments are a feast for the eyes. Plus, a thhick creamy filling and bold flavours will make your trip there worthwhile. Get their signature Brazilian Cheese Bun only $0.90, but be warned, they are incredibly addictive. If you're up for something quirky, try their Green Tea Latte ($2) and Sesame Pizza ($2.50) for a fresh twist on the classic bun!
Opening Hours: Mon – Fri: 9.30am – 8.30pm, Sat – Sun: 8.30am – 6.30pm
Address: 269 Holland Avenue, Singapore 278990
---
7. Yoshimaru
---
Konnichi wa! Get a taste of Japan's Hakata City with Yoshimaru's Authentic Hakata Ramen! The restaurant serves thin and springy Hakata ramen in thick, white soup made from pork bones. Check out their Miso Ramen ($14.80) or Beef Shabu Shabu Ramen ($16.90) for a spicy and savoury kick. Otherwise, go back to basics with a Traditional Hakata Ramen ($12.90), the ultimate comfort food after a long day of work. What's more? They serve these dishes with a handful of sesame seeds in a mortar, a unique experience for all.
Opening hours: Mon – Fri: 11am – 3pm / 6pm – 11pm, Sat – Sun: 11am – 11pm
Address: 31 Lorong Liput Holland Village, Singapore 277742
---
8. Sunday Folks
---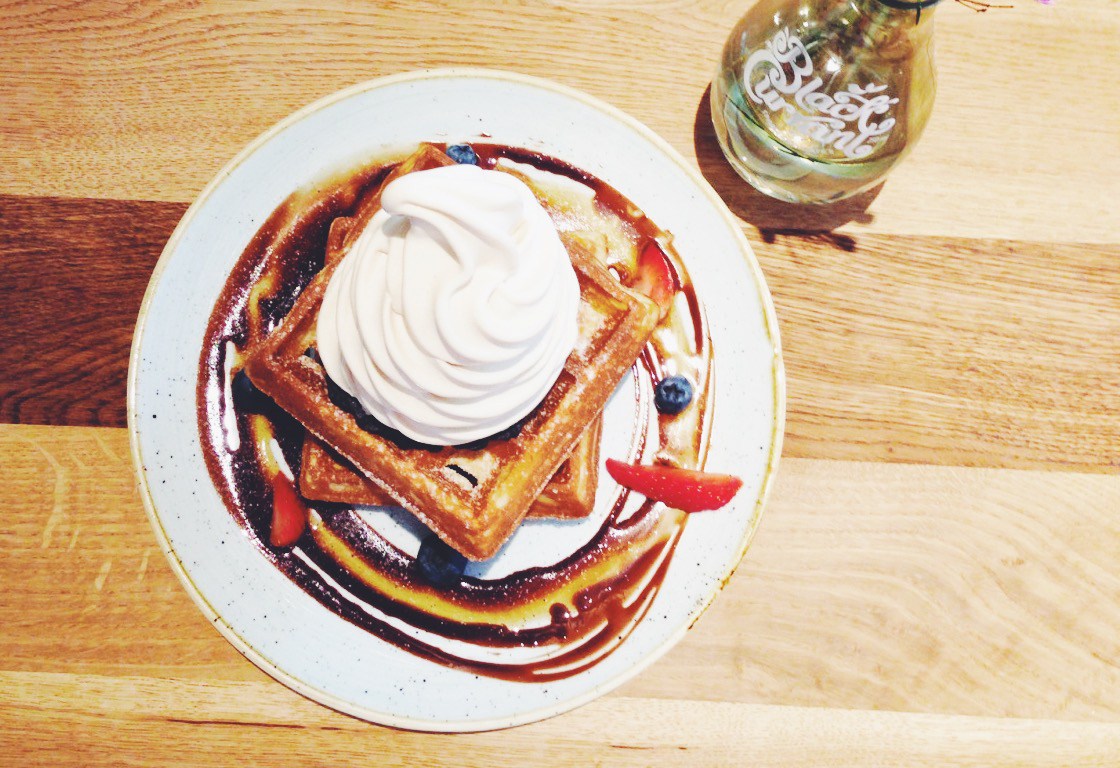 Sunday Folks is the instagrammers heaven, quirky ice cream flavours atop of nicely sculpted waffles that look good in every picture. The humble little shop along Chip Bee Gardens handmakes small batches of ice cream everyday. Their signature Earl Grey Lavender soft serve has a subtle flowery fragrance that complements a rich oriental tea base, a combination to die for! An Original sized Waffles with Ice Cream ($12.90) combo is perfect for two and the dim-lit setting makes for a perfect brunch date location!

Opening Hours: Tue – Fri: 1pm – 10pm, Sat – Sun: 12pm – 10pm, Closed on Mon
Address: 44 Jalan Merah Saga, #01-52 Chip Bee Gardens, Singapore 278116
---
9. Crust
---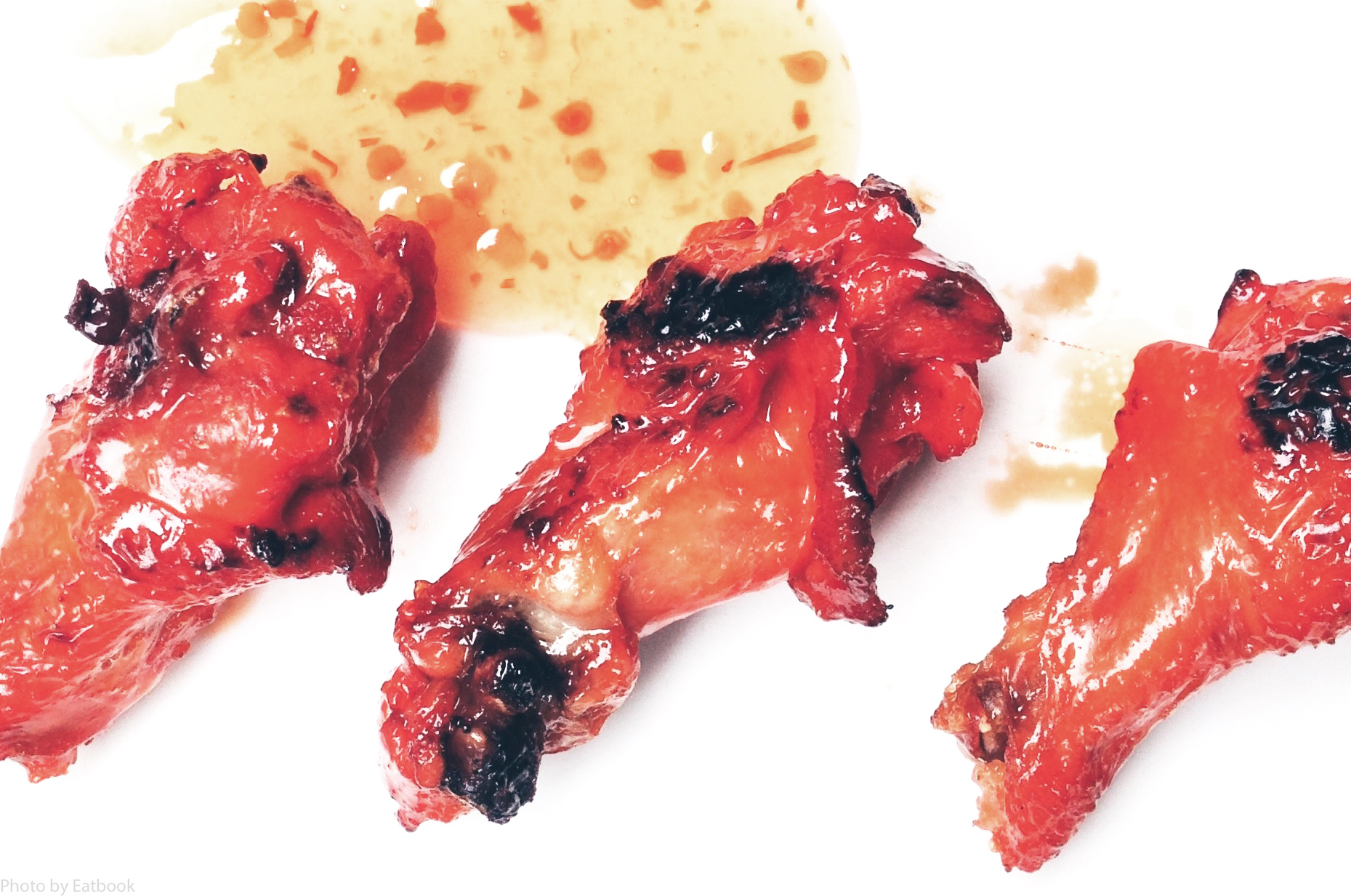 The last thing you want at a nice little gathering is bad pizza. Go extra lavish with a Philly Wagyu Beef and Prawn Pizza ($38), a heavenly mixture of the finest Wagyu Beef and Marinated Tiger Prawns! Otherwise, take a classic Hawaiian ($23) that tastes unlike any other. Their Char Siew Wings ($12) are the ultimate gastronomic pleasure, with a glossy red coating that'd make all the chicken lovers go bonkers! Look forward to an awesome pizza gathering here!
Opening Hours: Mon – Thu: 12pm – 10pm, Fri – Sat: 12pm – 1am, Sun: 12pm – 11pm
Address: 34B Lorong Mambong Holland Village, Singapore 277691
---
10. La Nonna
---
La Nonna reminds me of a pleasant old cottage lady. Well, makes sense because the name directly translates to 'The Grandmother'. This inviting restaurant serves a variety of the good ol' Italian country cuisine. Share a cosy dinner with friends, go for La Nonna Pizza ($23) that embraces the warmth of The Grandmother in every bite. You could also go for a hearty pasta dish, the Gnocchi ($24) proves to be a crowd pleaser. Now that you're all warm and fuzzy inside, finish the meal with a Panna Cotta ($12.50) that'd please any ol' sweet tooth out there!

Opening hours: Daily: 12pm – 2.30pm, 6pm – 10.30pm
Address: 26 Lor Mambong, Singapore 277685
---
Go Forth And Explore The Restaurants Of Holland Village!
---
Don't see your favourite Holland Village or Chip Bee Gardens restaurant? Leave us a comment below and tell us why it deserves to be one of the best restaurants in Holland Village and Chip Bee Gardens!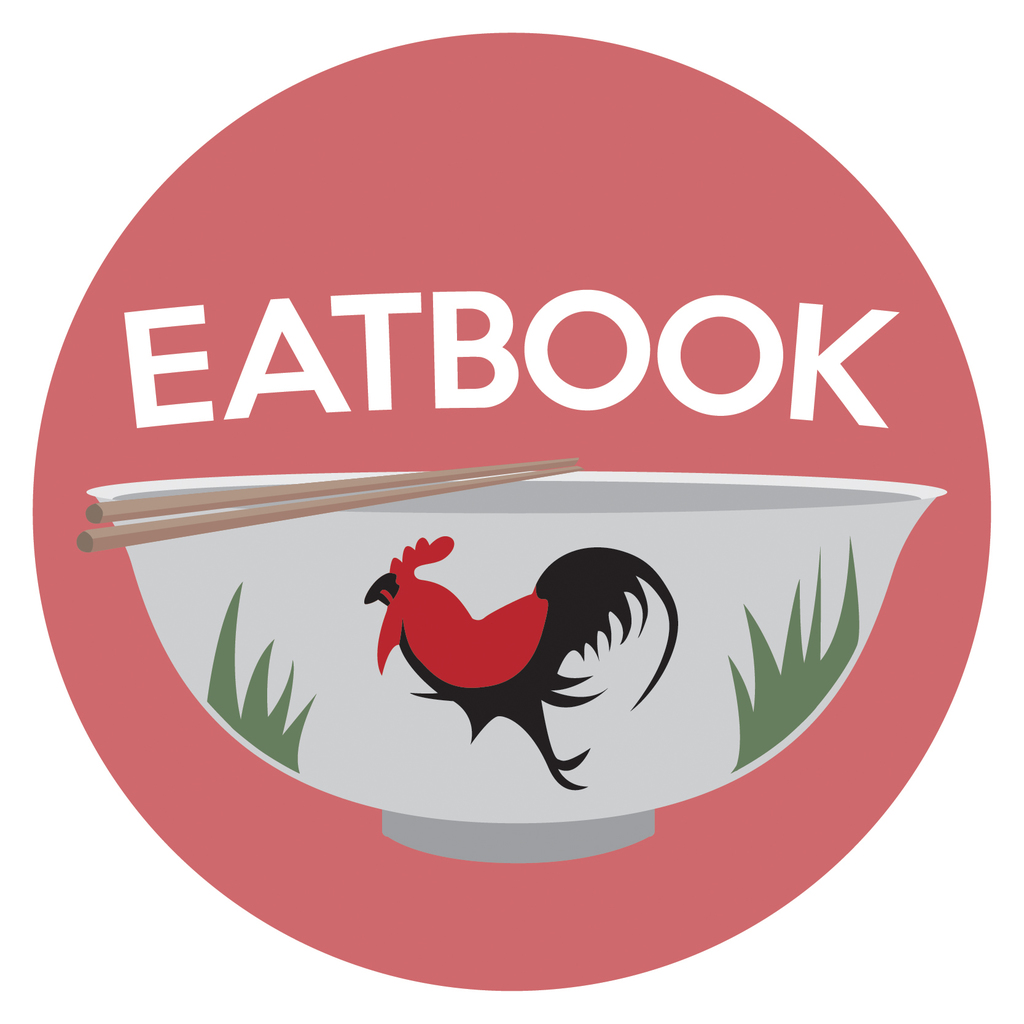 Drop us your email so you won't miss the latest news.