---
Little India food places are aplenty
---
Many think of Little India as a touristy place where shops selling trinkets and perfumes line the streets. I enjoy spending my weekends roaming around here on foot, as there are actually countless of good food places here hidden in plain sight. Here is a list of Little India food places that are either a walk or a short bus ride away from the MRT station.
---
1. Non Entree Desserts
---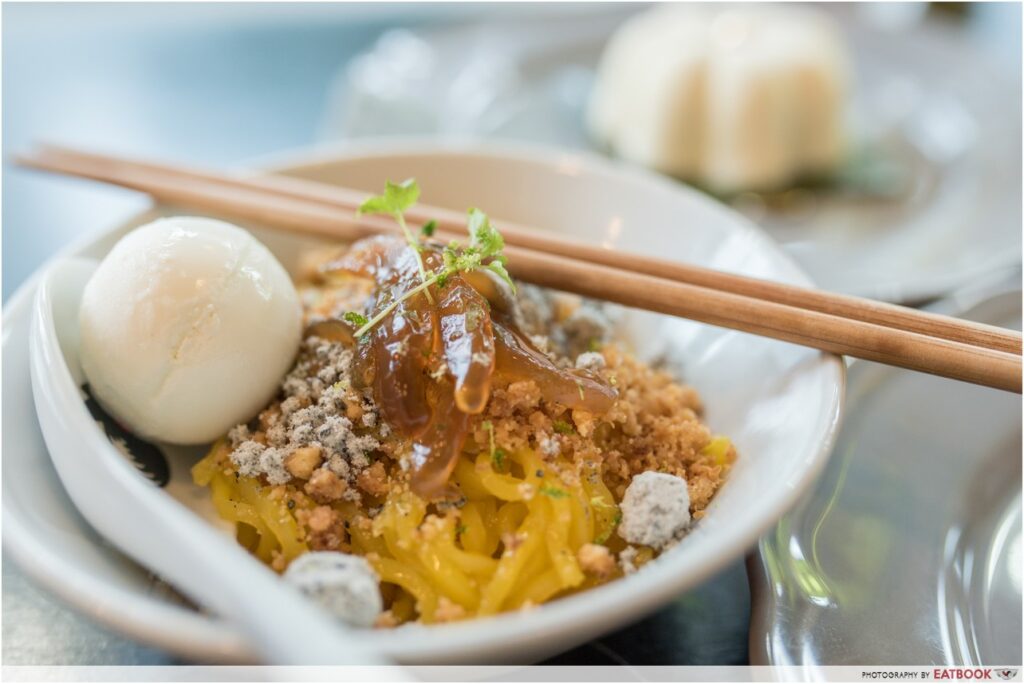 If you're looking for playful recreations of classic hawker dishes, head to Non Entrée Desserts for some mind-boggling sweet treats. Do not be fooled by their bowl of Bak Chor Mee ($14.90+). The dessert is made up of passionfruit "noodles", coconut parfait "fishball", gula melaka "minced meat", pineapple crushed ice "lard", and red tea jelly "mushrooms". Similarly, get your mind blown by the Nasi Lemak ($14.90+), which consists of coconut "nasi", gula melaka "sambal", tulip cookie "fried kuning fish", and yoghurt mango "egg".
Check out our full review of Non Entrée Desserts!
Address: 204 Rangoon Road, Singapore 218451
Opening hours: Tue-Thur 2pm to 10pm, Fri 2pm to 11pm, Sat 12pm to 11pm, Sun 12pm to 10pm
Tel: 9878 6543
Website
---
2. Enchanted 
---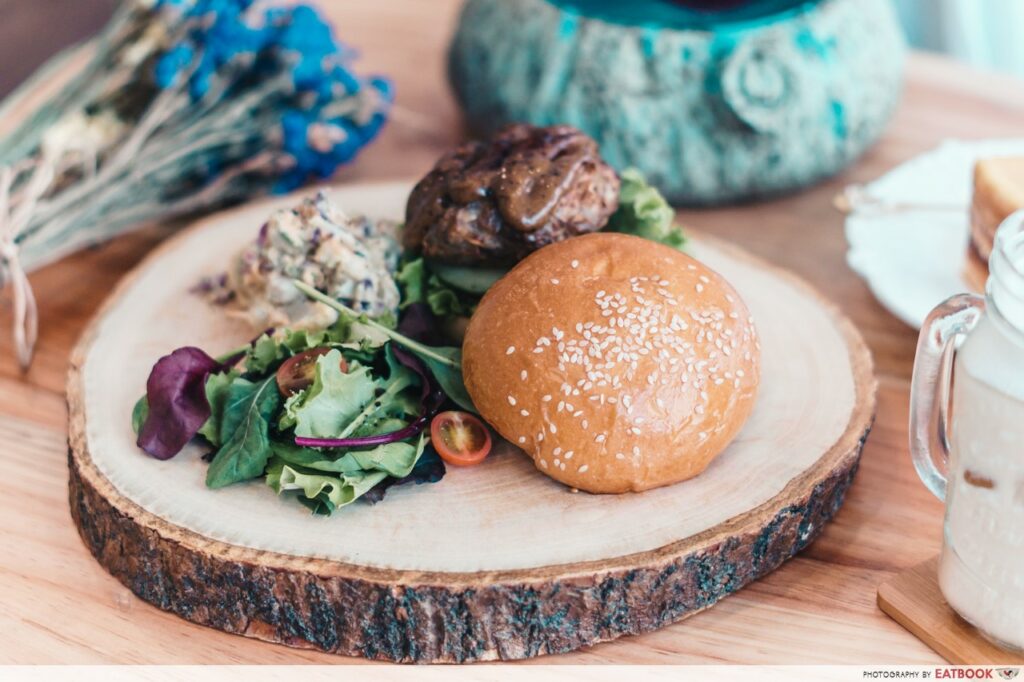 Decked out in whimsical decorations, Enchanted is an ideal place for dates or a spot to chillax during the weekends. This fairy tale-themed cafe is a treasure trove of the usual brunch dishes as well as unique drinks such as Strawberry Cheesecake Frappe ($7.90), or Sorcerer's Elixir ($9.90) which comes in a sparkly, colour-changing purple concoction, served in a smoking stone bowl. These drinks and their theatrics will definitely be a hit with kids.
Check out our full review of Enchanted!
Address: 88 Rangoon Road, #01-04, Singapore 218374
Opening hours: Tue-Fri 8am to 6pm, Sat-Sun 9am to 7pm
Tel: 8813 1086
Website
---
3. 545 Whampoa Prawn Noodles 
---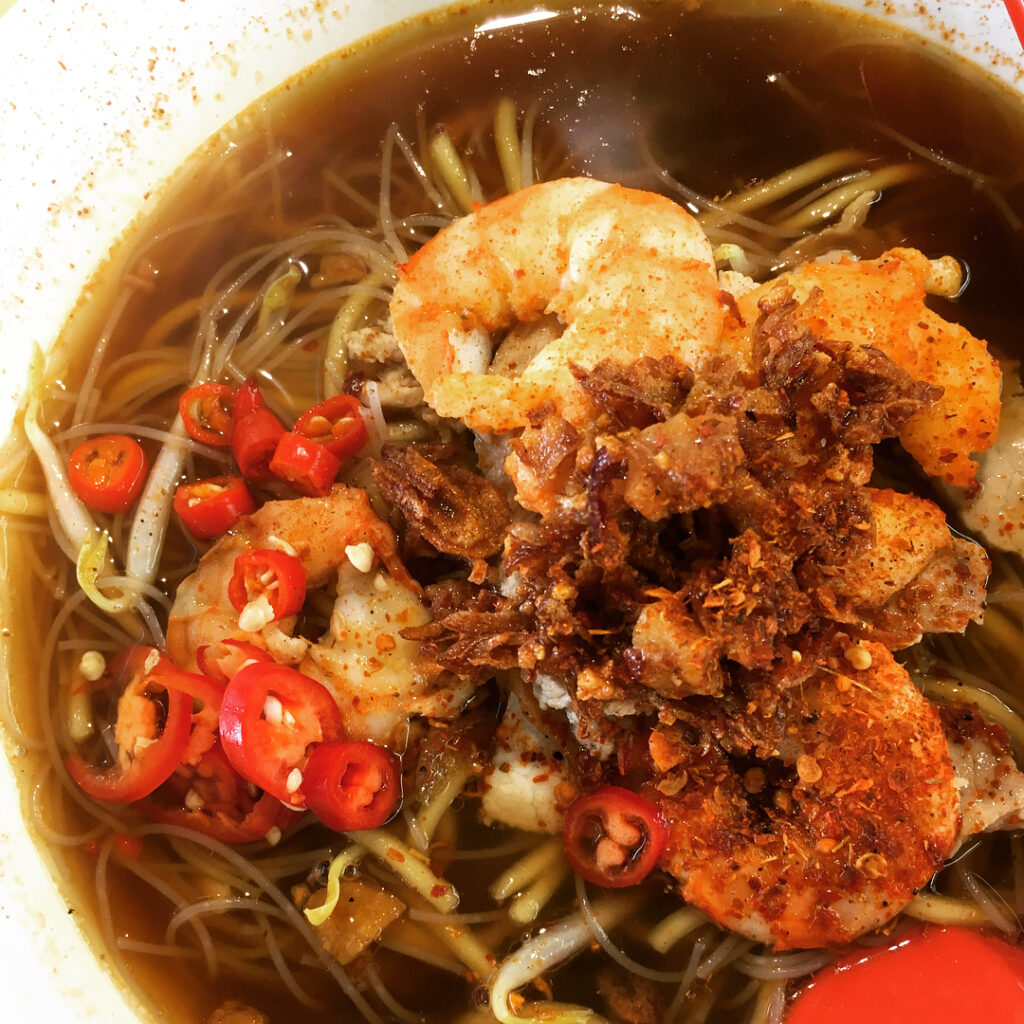 Image credit: @leshane

When I'm at Tekka Centre, I'll automatically head to 545 Whampoa Prawn Noodles for a bowl of robust prawn noodles. Currently helmed by the third generation, the stall is run by a young hawker, Rui Fang, who is a finance graduate but has more interest in making her father's recipe known to the next generation. What sets them apart is a light sprinkle of chilli powder that brings an added zest to the entire dish. With prices starting from $3, this prawn noodle soup makes for an easy Sunday breakfast choice.
Address: 665 Buffalo Road, #01-326, Tekka Centre, Singapore 210665
Opening hours: Mon-Tue, Thur-Fri 6:30am to 2pm, Sun 6:30am to 1:30pm
10 Tekka Centre Food Including Thai Food And Prawn Mee For Your Next Trip To Mustafa
---
4. Yi Zun Noodle
---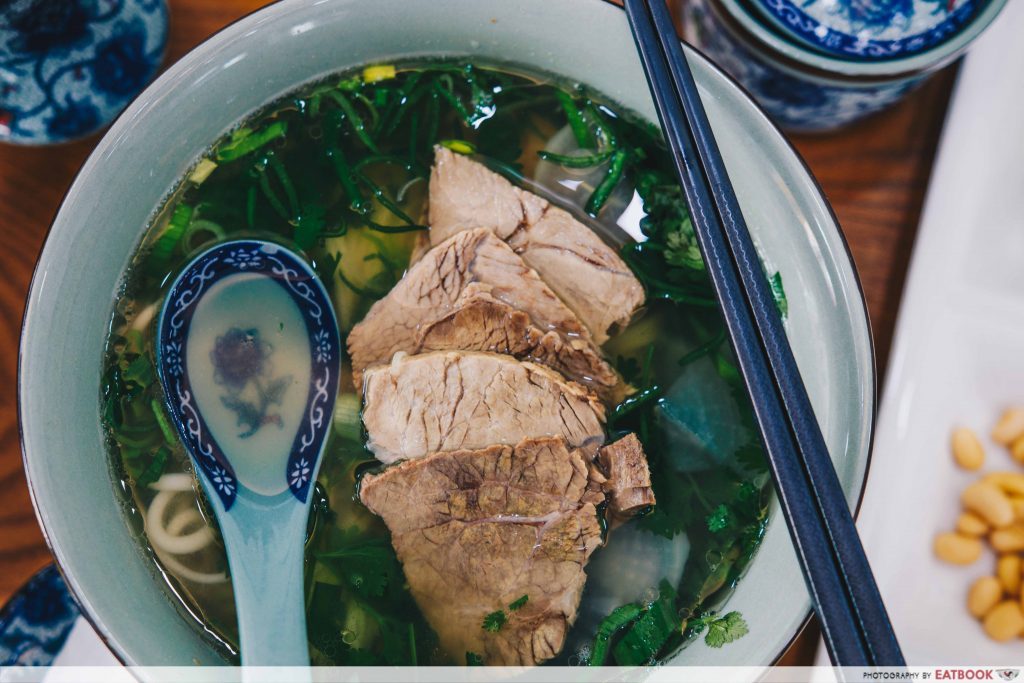 Yi Zun Noodle is a Muslim-owned Chinese la mian restaurant serving food from Xinjiang, the province with the largest Muslim population in China. Conveniently located just a mere five-minute walk away from Little India MRT Station, this is a go-to for a hearty meal. Must-tries include Yizun Noodle With Sliced Beef ($7.80+/$9.80+), which features smooth hand-pulled noodles and robust soup, and Sliced Chicken ($3.20+) soaked in a fiery but mouth-watering chilli oil.
Check out our full review of Yi Zun Noodle!
Address: 45 Sam Leong Road, Singapore 207935
Opening hours: Daily 11am to 10pm
---
5. Pin Wei
---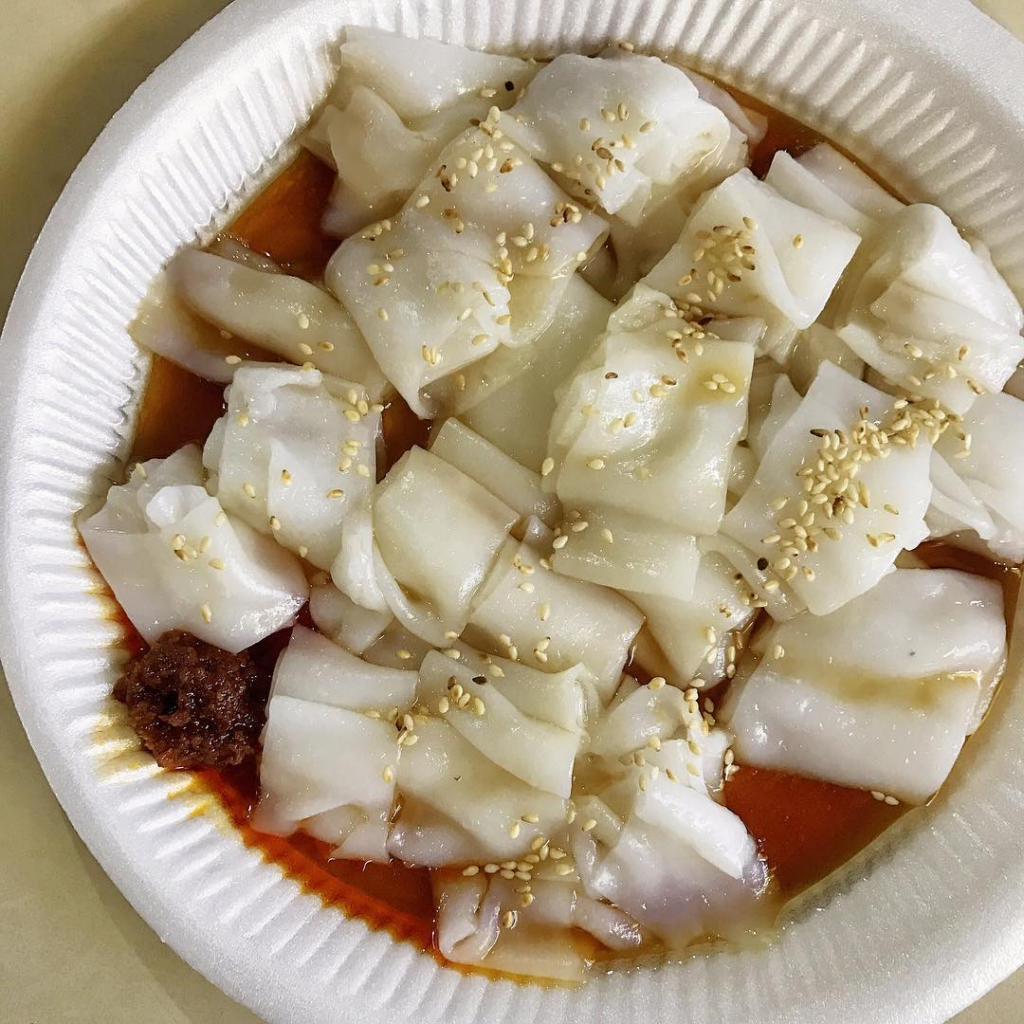 Image credit: @aokoibito
Pin Wei serves a mean Hong Kong-style chee cheong fun, made freshly on the spot. If you're a purist, get a plate of plain ($2.20) chee cheong fun. If you're looking for something special, try the scallop chee cheong fun ($4.50) or even abalone chee cheong fun ($16.80). Come early because they are only open till the early afternoon!
Address: 41A Cambridge Road, #01-25, Pek Kio Market & Food Centre, Singapore 211041
Opening hours: Sun-Fri 6:30am to 1:30pm, Sat 6:30am to 2:30pm
Tel: 9855 4864
---
6. Old Hen Coffee Bar
---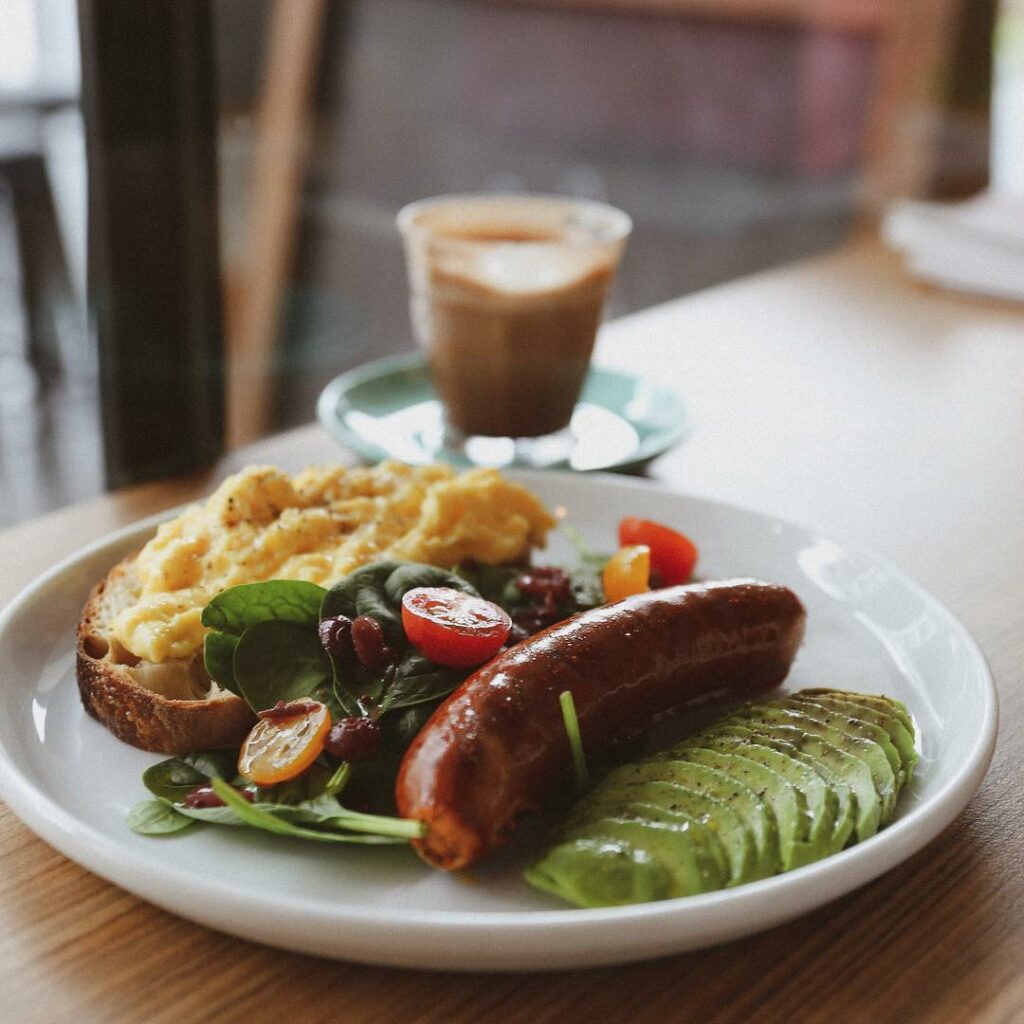 Image credit: @maisielimm
Coffee lovers can grab a cuppa at Old Hen Coffee Bar with their range of speciality and bottled coffee. My favourites include White Iced Specialty Coffee ($5.50++) and Bottled Cold Mocha ($7.50++), which were good mixes of milky and robust flavours. Those who don't drink caffeine can also order a Cold Matcha Milk ($7+) or Bottled Cold Dark Cocoa ($6.50+). Other than drinks, there's also all-day brunch and dessert to fill your tummies. Pop by their sister outlet Old Hen Kitchen, at Owen Road, for a wider range of meals.
Address: 88 Rangoon Road, #01-03, Singapore 218374
Opening hours: Mon-Fri 12pm to 10pm, Sat 10am to 6:30pm, Sun 10am to 10pm
Tel: 6341 5458
Website
---
7. Jewel Cafe and Bar
---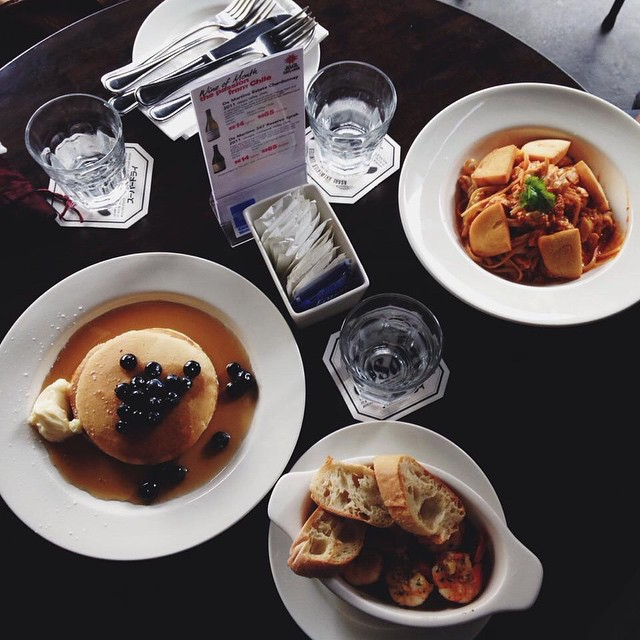 Image credit: @theinformantsg
It was love at first sight when I laid my eyes on Jewel Cafe and Bar. The ambience was on point with rustic feels and eclectic industrial decor. Featuring linguine pasta drenched in a mildly spicy chilli crab sauce and fried mantou pieces, I recommend giving their Chilli Crab Pasta ($20++) a try. Those who love apple pies will also like their Homemade Apple Crumble ($12++), which reminded me of a deconstructed apple pie.
Address: 129 Rangoon Road, Singapore 218407
Opening hours: Tue-Thur, Sun 9am to 10pm, Fri-Sat 9am to 11pm
Tel: 6298 9216
Website
---
8. Ananda Bhavan
---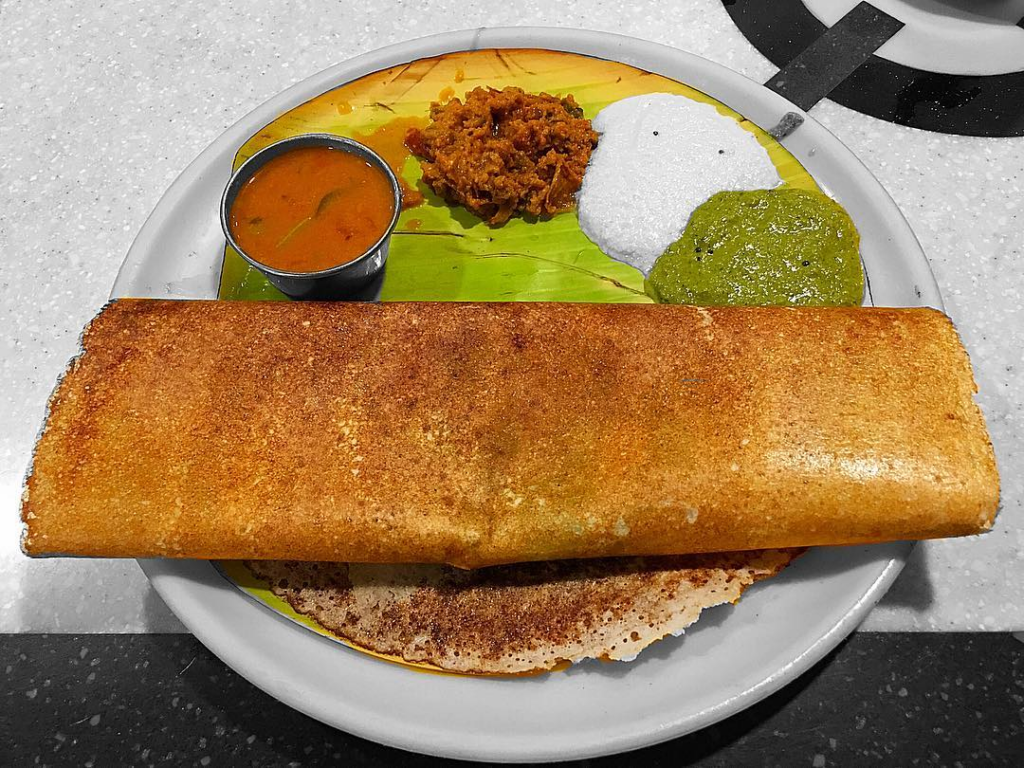 Image credit: @arfenom
With four other outlets dotted around the island, the outlet at Little India is Ananda Bhavan's flagship store. This chain has stood the test of time, being the oldest Indian vegetarian restaurant in Singapore. Make sure to try their Rava Thosai ($3.90+) and Vegetarian Briyani Set ($8+) that comes in a huge portion. Open 24/7, this is a place you must add to your list of late-night supper spots.
Address: 95 Syed Alwi Road, Singapore 207671
Opening hours: Daily 12am to 12pm
Tel: 6398 0837
Website
---
9. Grandma Mee Siam
---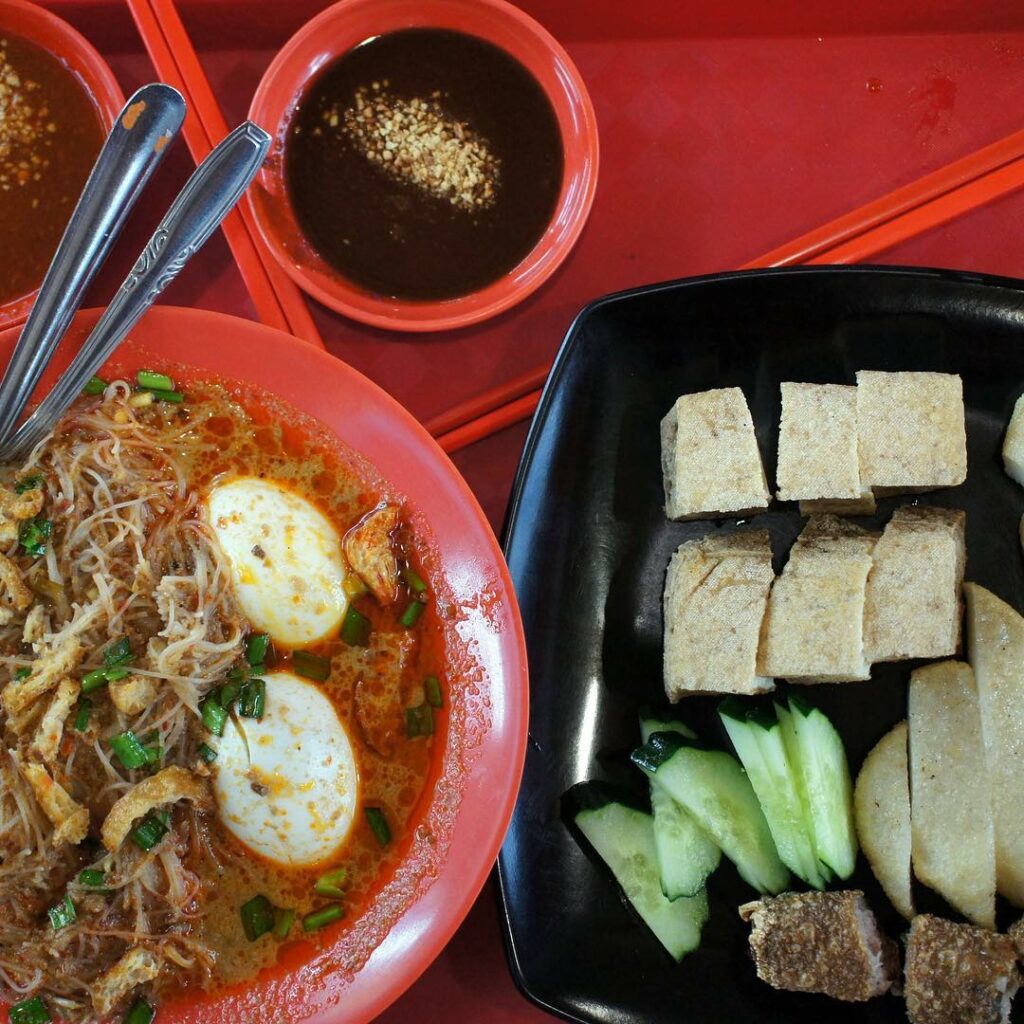 Image credit: @grayishungry

Grandma Mee Siam is the place to head to if you're looking for a cheap but shiok meal. A plate of mee siam here only sets you back $2.50, considerably cheaper than many other mee siam stalls in Singapore. Their prawn fritter ($1.50) is also a must-try. Crispy and savoury, each fritter is perfectly fried and will keep you going back for more.
Address: 665 Buffalo Road, #01-311, Tekka Market & Food Centre, Singapore 210665
Opening hours: Daily 8am to 3pm
Tel: 9634 1228
Website
---
10. Kebabs N Curries
---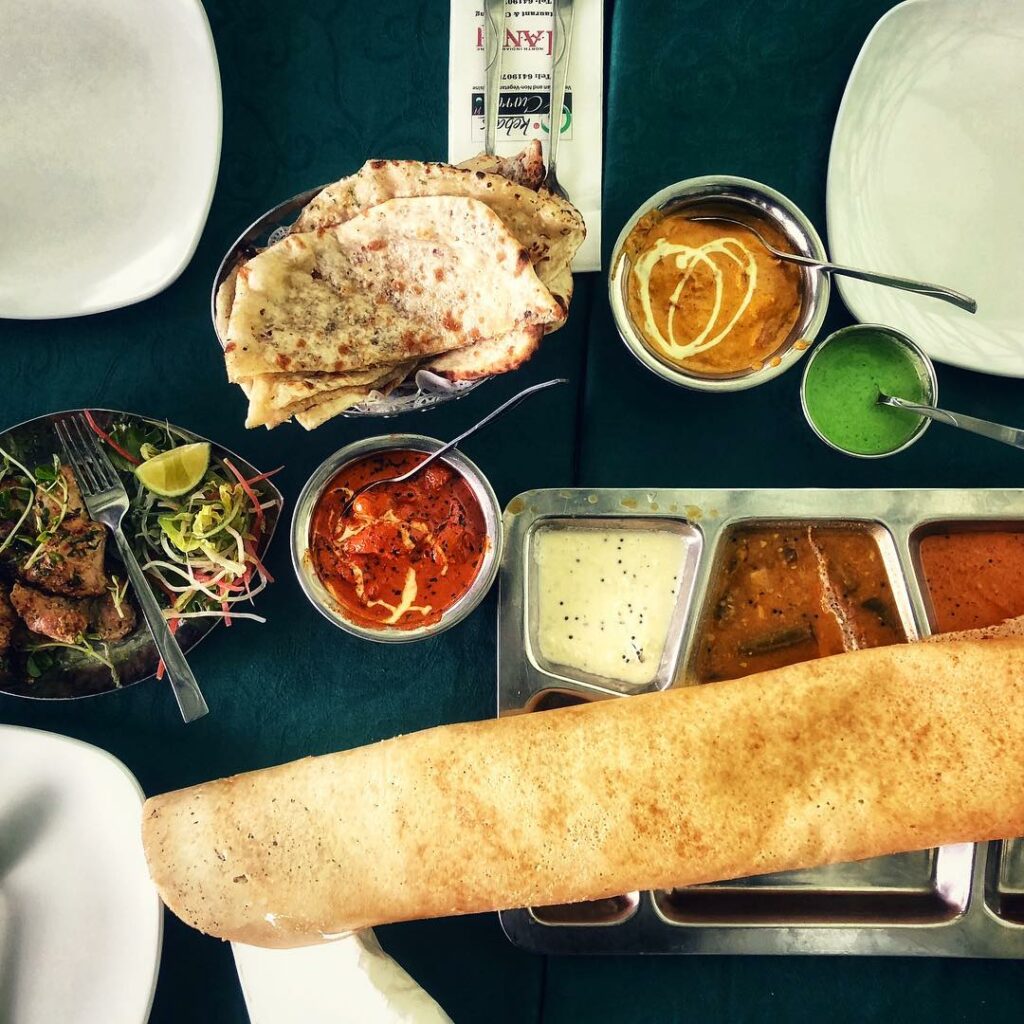 Image credit: @elsie.travelling
Kebabs N Curries is one of Little India's greatest hidden gems. Housed on the rooftop of Mustafa, diners can either feast under a glass dome with a blanket of stars, or do it al fresco with a romantic view of the city. Ideal for group dinners or family gatherings, highlights at this halal-certified restaurant include Rosemary Lamb ($16.90++) and Butter Chicken ($13.50++), best paired with a side of Chapli Kebab ($13.50++).
Address: 171 Syed Alwi Road, Level 7, Mustafa Centre, Singapore 207713
Opening hours: Daily 5pm to 2am
Tel: 6419 0749
Website
---
Spoiled for choice at Little India
---
Be amazed not only by the sights and sounds of the streets, but also the variety of eateries here. If you're just looking for more good food around the area, check out this list of new restaurants in City Square Mall or our recommendations on cheap and good eats at Pek Kio Food Centre.
10 New Restaurants At City Square Mall For Fluffy Pancakes, Vegetarian Katsu Curry And More