Huoyanshaiziniu brings Taiwan's flame-grilled beef cubes to SG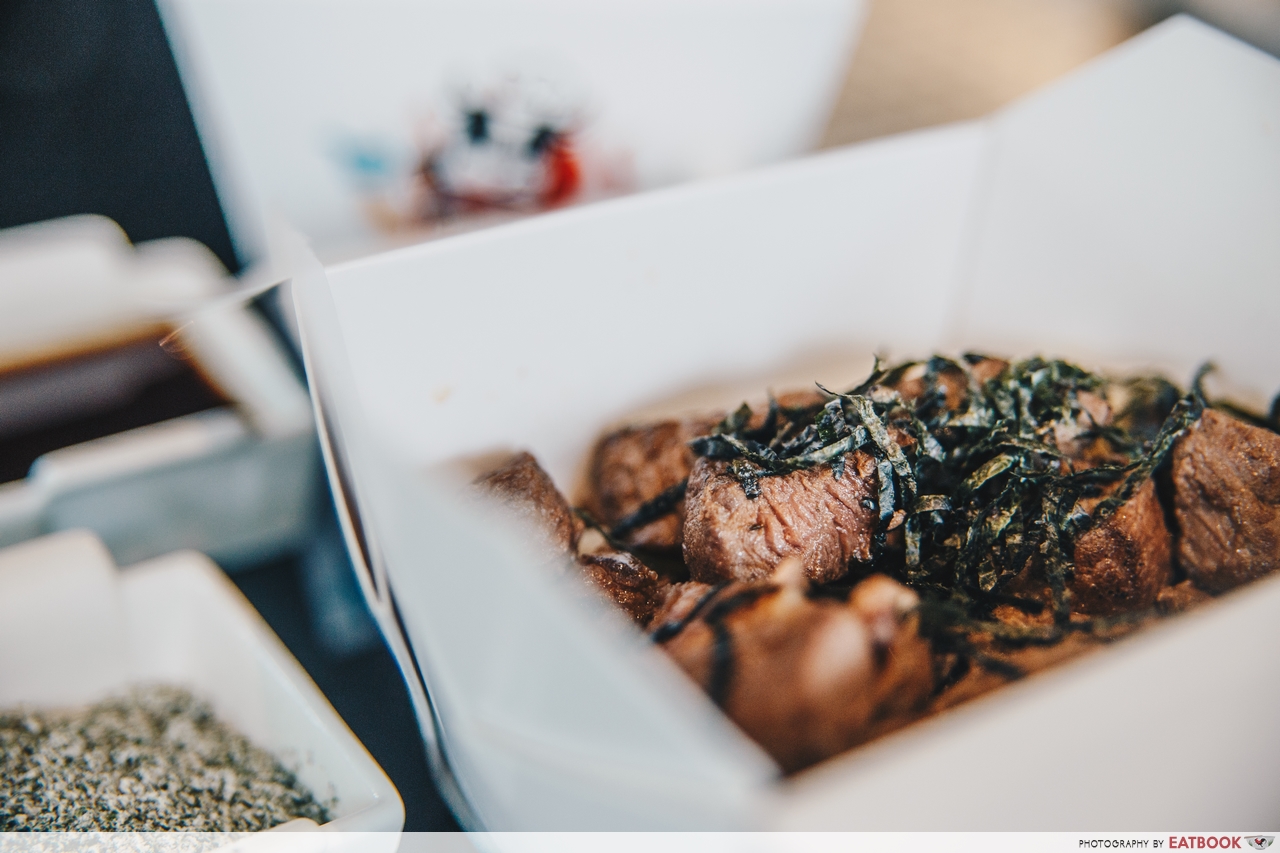 When in Italy, having at least a gelato a day is a norm for me. And when in Taiwan, the one thing I must eat daily is their flame-grilled beef cubes. Young entrepreneurs Sean Lee and Cheo Tian Feng of Huoyanshaiziniu, have heard the cries of fans like me, and they've brought Taiwanese flame-grilled beef cubes to Singapore!
If you haven't had a chance to fly to Taiwan to try the popular torched beef cubes, save on your airfare and head to Plaza Singapura on 3 February 2018 at 11am for Huoyanshaiziniu's opening.

Huoyanshaiziniu's flame-grilled beef cubes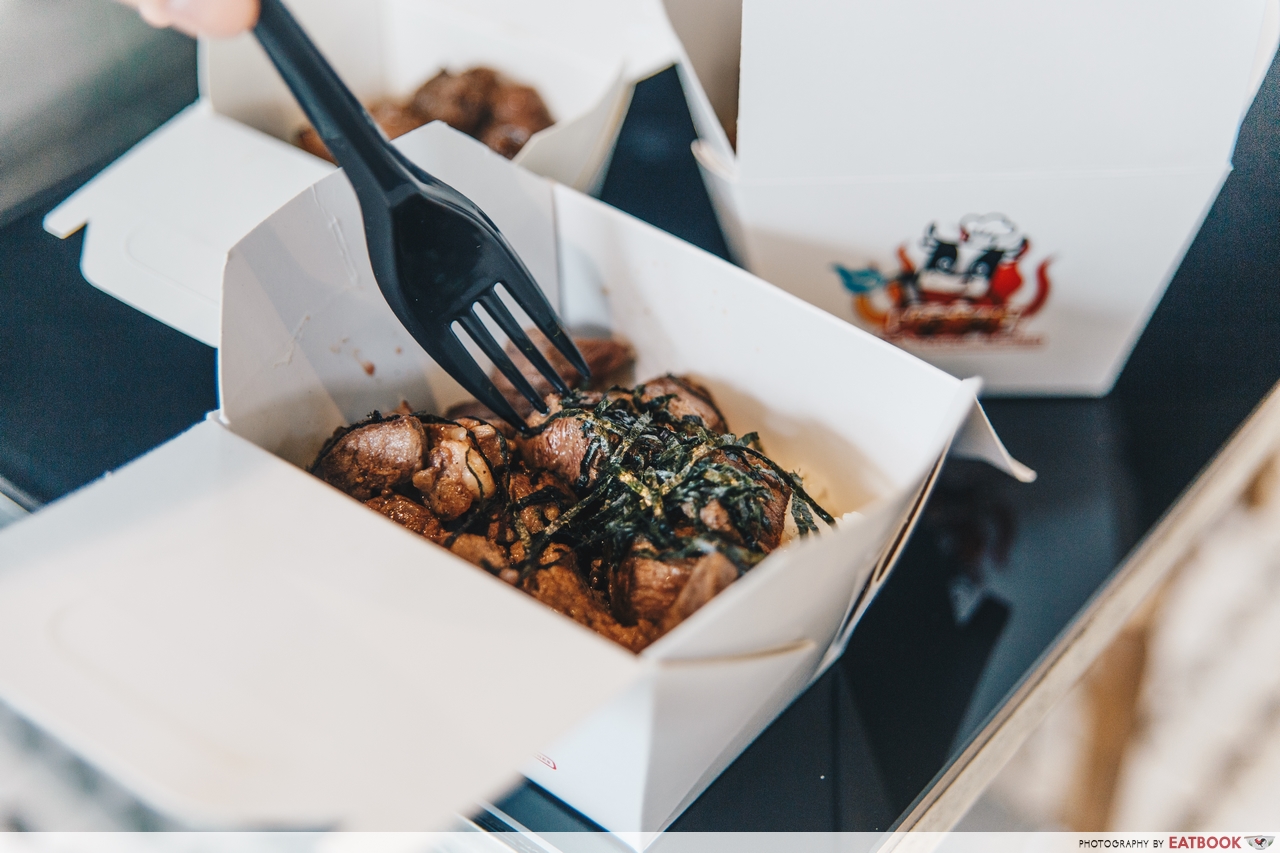 Huoyanshaiziniu only offers takeaways, and they serve their beef cubes in oyster pails – those Chinese takeout boxes you see in American movies. Each of these 130g portions sets you back $6.90. If you want to have a complete meal, you can dish out $8 to have your beef with Japanese rice.
They use Angus ribeye cuts, a favourite of many steak lovers. We watched the chef season the beef cubes with a drizzle of olive oil and a sprinkle of salt, saltbae-style.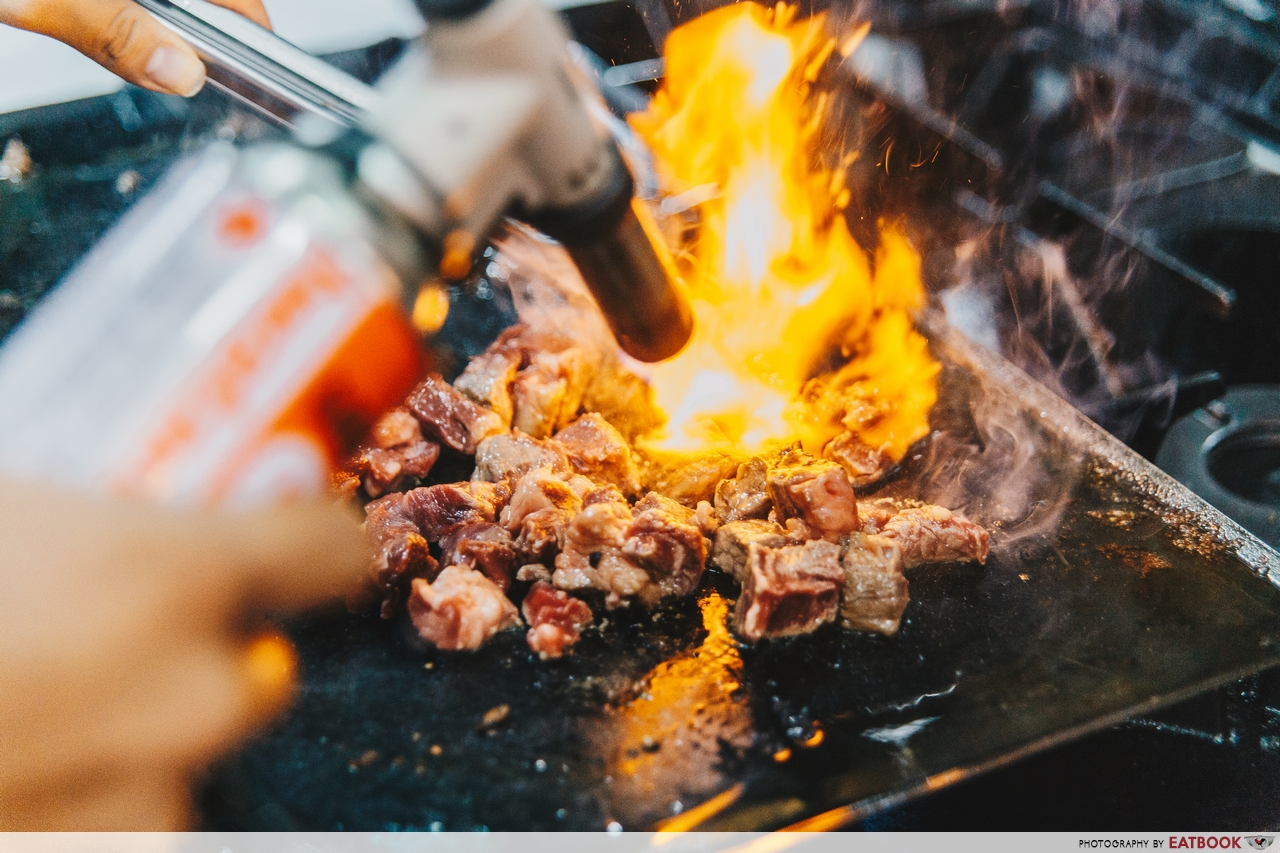 Armed with weapons like a blow torch on one hand, and tongs on the other, he started to grill a serving of beef cubes on a heated pan. Grilling and torching them at high heat, the beef quickly turned from red to brown.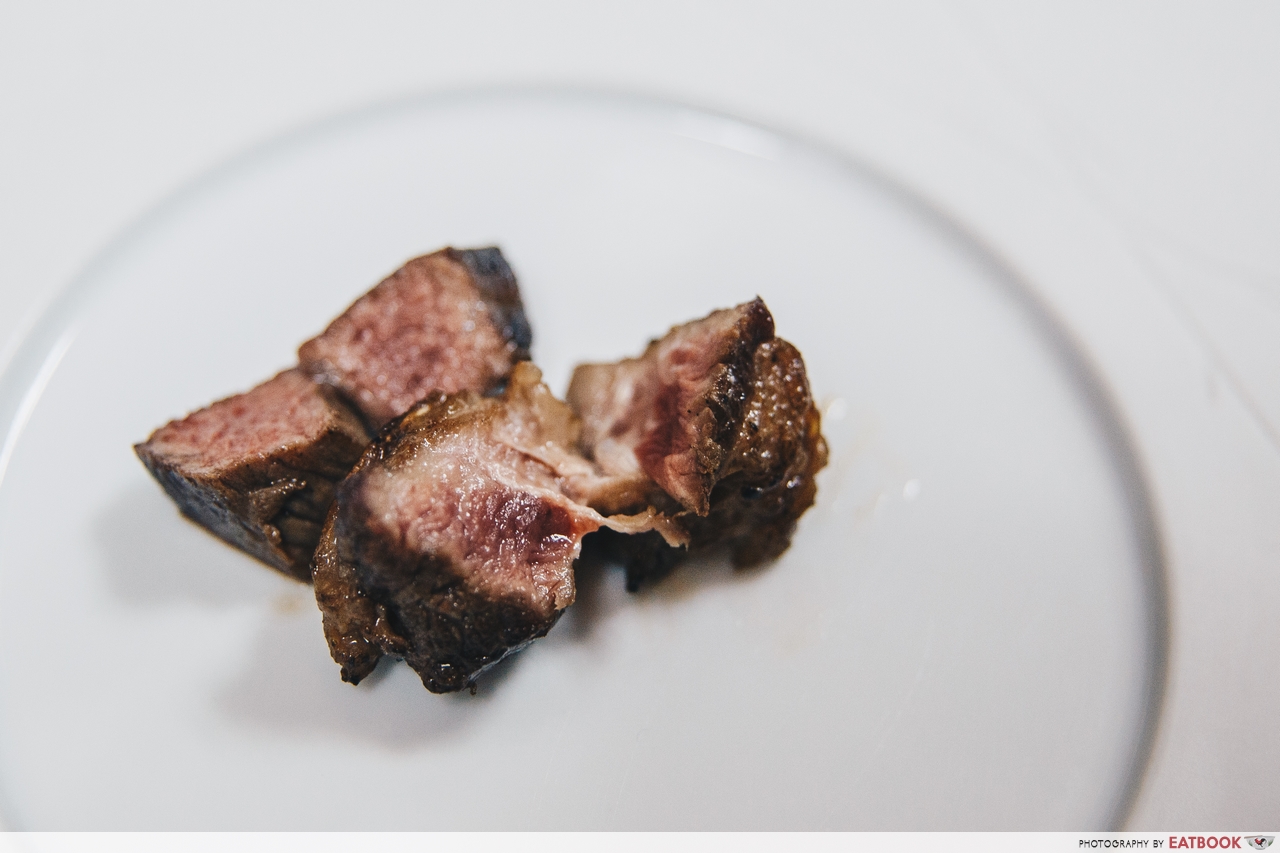 Every dice of beef – in medium doneness – had a slight char at the corners, creating a hint of caramelised flavour. When you bite through them, the first taste will be smoky, then you're into succulent, juicy meat. It is as if they have been touched by a breath of the fire.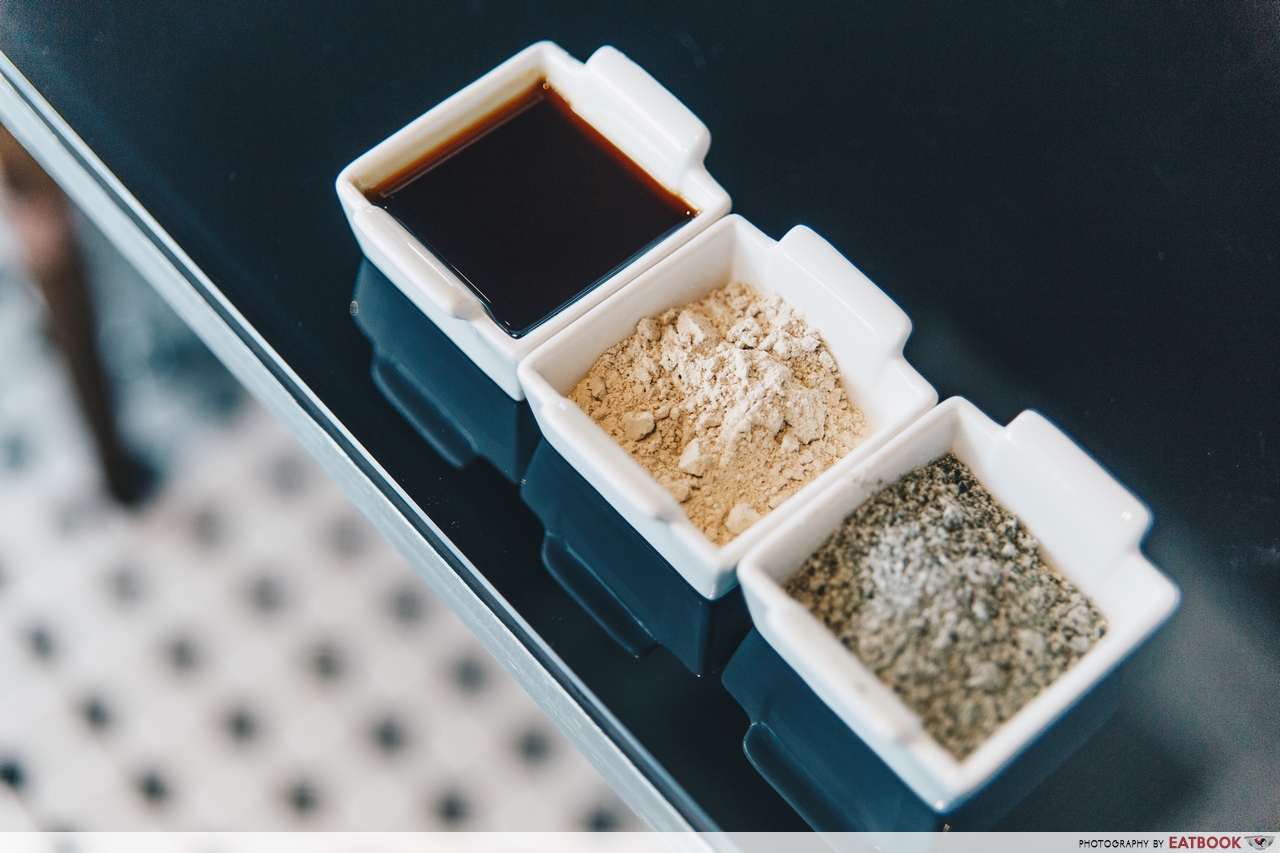 You can choose from three seasonings – garlic, seafood, yakitori – for your beef cubes. Go for the garlic if you want to intensify the taste of the torched beef. The seaweed one brings out a combination of flavours that give the dish a novel refresh. I would only recommend having the yakitori sauce with the rice bowl to give the rice more flavour.
To taste these flame-grilled beef cubes yourself, and have a mini #throwback session to your last Taiwan trip, head over to Huoyanshaiziniu on 3 February 2018 at Plaza Singapura!
Address: 68 Orchard Road, #B2-49, Plaza Singapura, Singapore 238839
Opening hours: Daily 11am to 9:30pm
Tel: 9111 9064 / 9225 6166
Website
Huoyanshaiziniu is not a halal eatery.
This post is brought to you by Huoyanshaiziniu.