IndoBowl is Singapore's first Indomie Cafe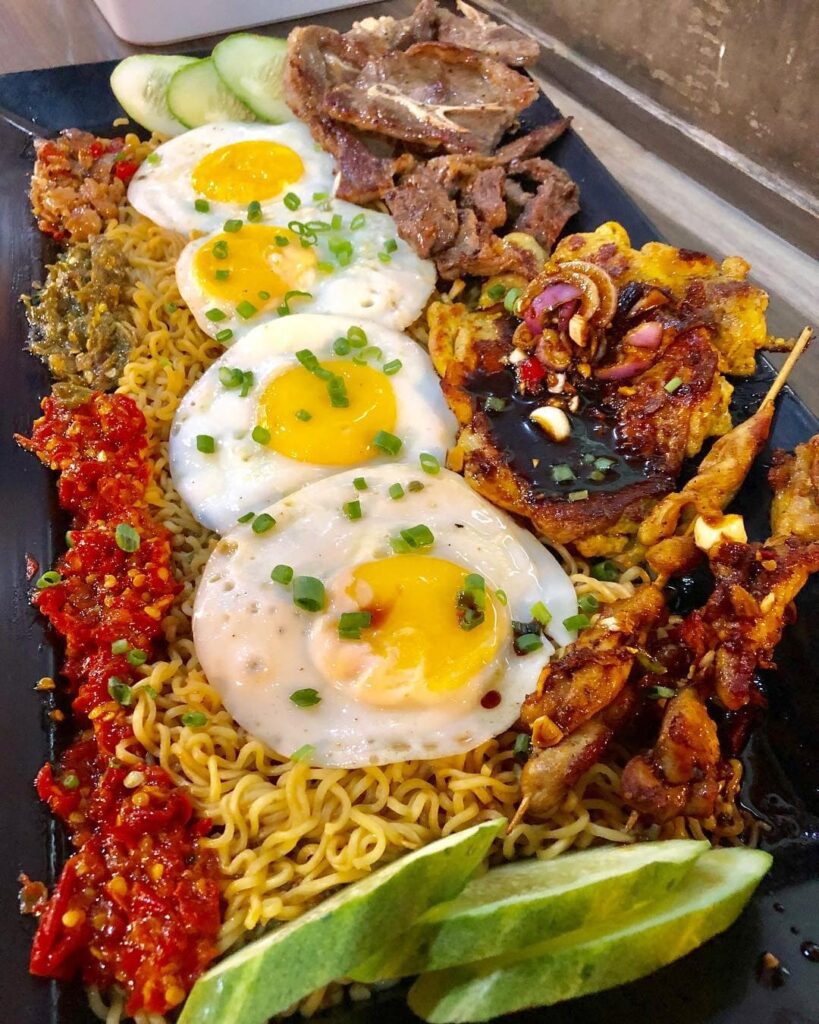 Image credit: @indobowlofficial
I don't know what is it about Indomie that makes it so special. Folks from all around the world, even prisoners in Australia, are die-hard fans of this instant noodles from Indonesia. So it is not strange that there is an entire cafe celebrating Indomie. Hailing from Malaysia, IndoBowl is the world's first Indomie Cafe and will be opening in Singapore on 25 October 2019.
Located at Sultan Gate in Kampong Glam, IndoBowl is opened by people behind Royz et Vous and expected to be Muslim-friendly. The cafe will showcase plenty of Indomie creations, although there will be other tasty dishes too including chicken satay and desserts.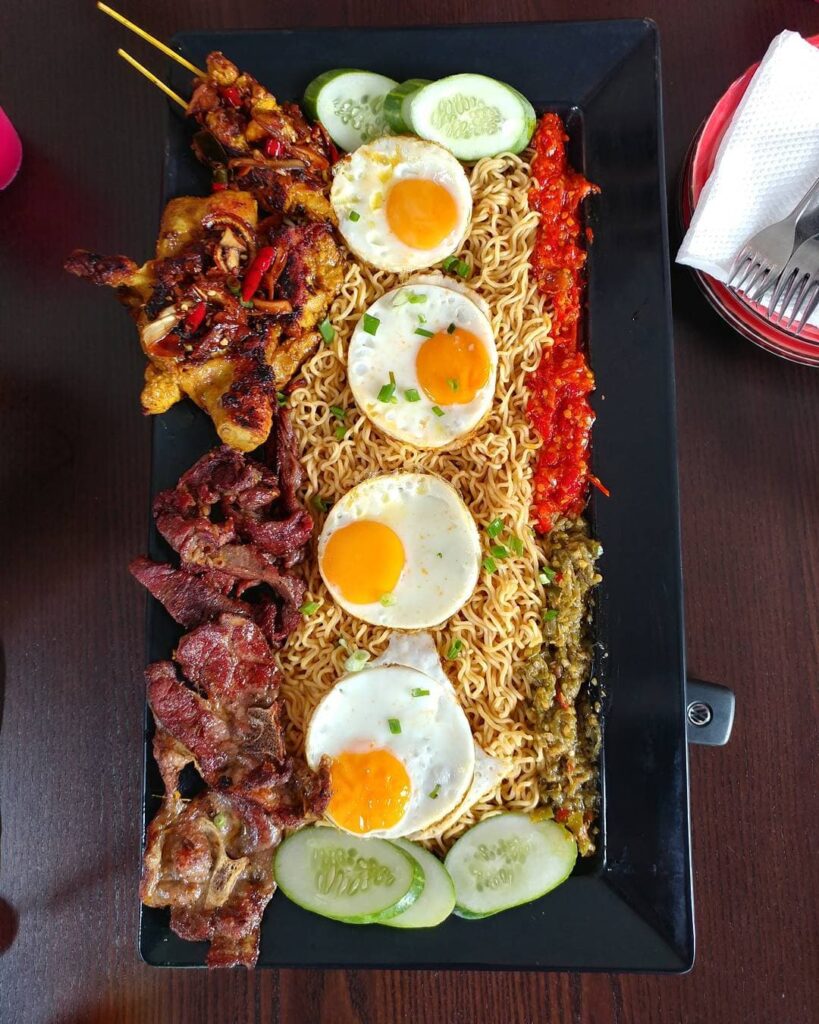 Image credit: @_benjaminlow_ 
Come with your friends and share the love with their Indomie Mumbo Jumbo ($49) which features a platter of the curly dry noodles, four sunny-side-up eggs, and grilled meat including grilled, lamb, chicken and seafood. On one side of the plate will be a line of sambal merah and sambal hijau for you to spice things up.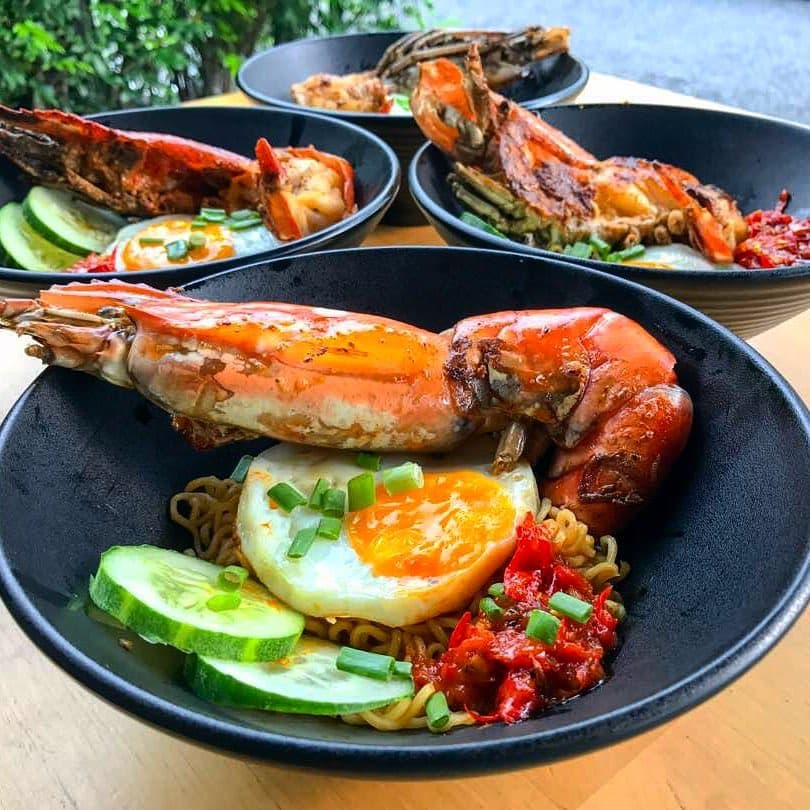 Image credit: @indobowlofficial
If their menu is anything similar to the outlet in Malaysia, you can expect your Indomie to come topped with ingredients such as huge and juicy prawns.
The dishes all look dangerously spicy and tasty. However, it is a tad pricey, considering the average price is $10 for an Indomie dish. Perhaps the quality of the additional toppings will make it worth every penny. 
If you can't wait until Friday to visit IndoBowl, you can make your own Indomie dish at home with our Indomie Pizza recipe! This recipe turns the cult-favourite noodles into a pizza base and comes topped with a soft runny egg and plenty of mozzarella cheese. As with any pizza, you can top it with other ingredients such as mushrooms and sausages.