Ramen house favourites with Ippin instant ramen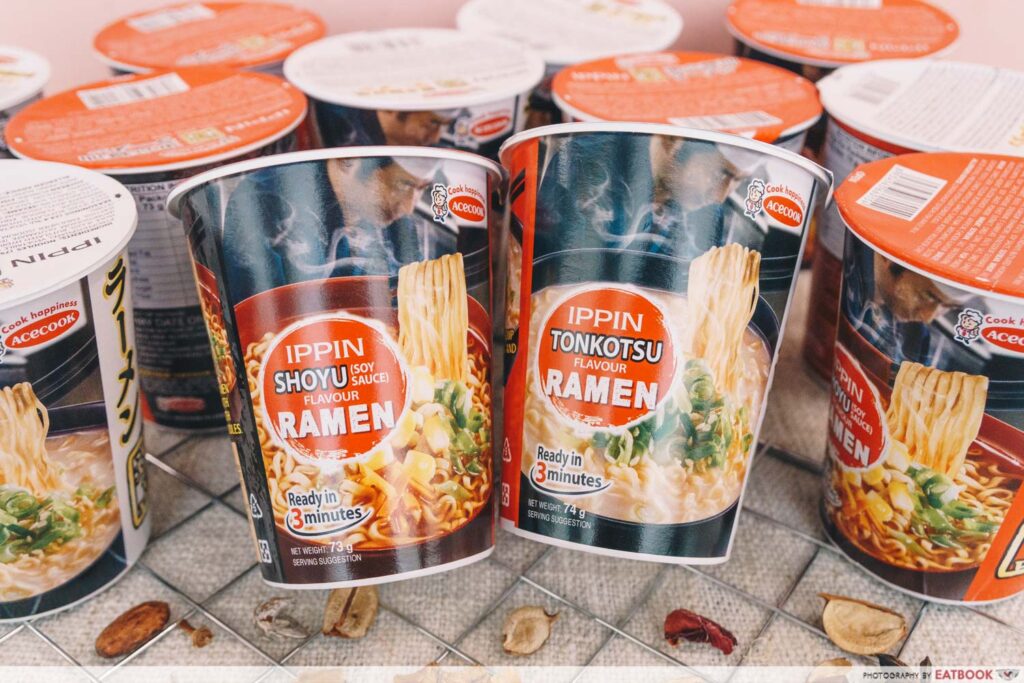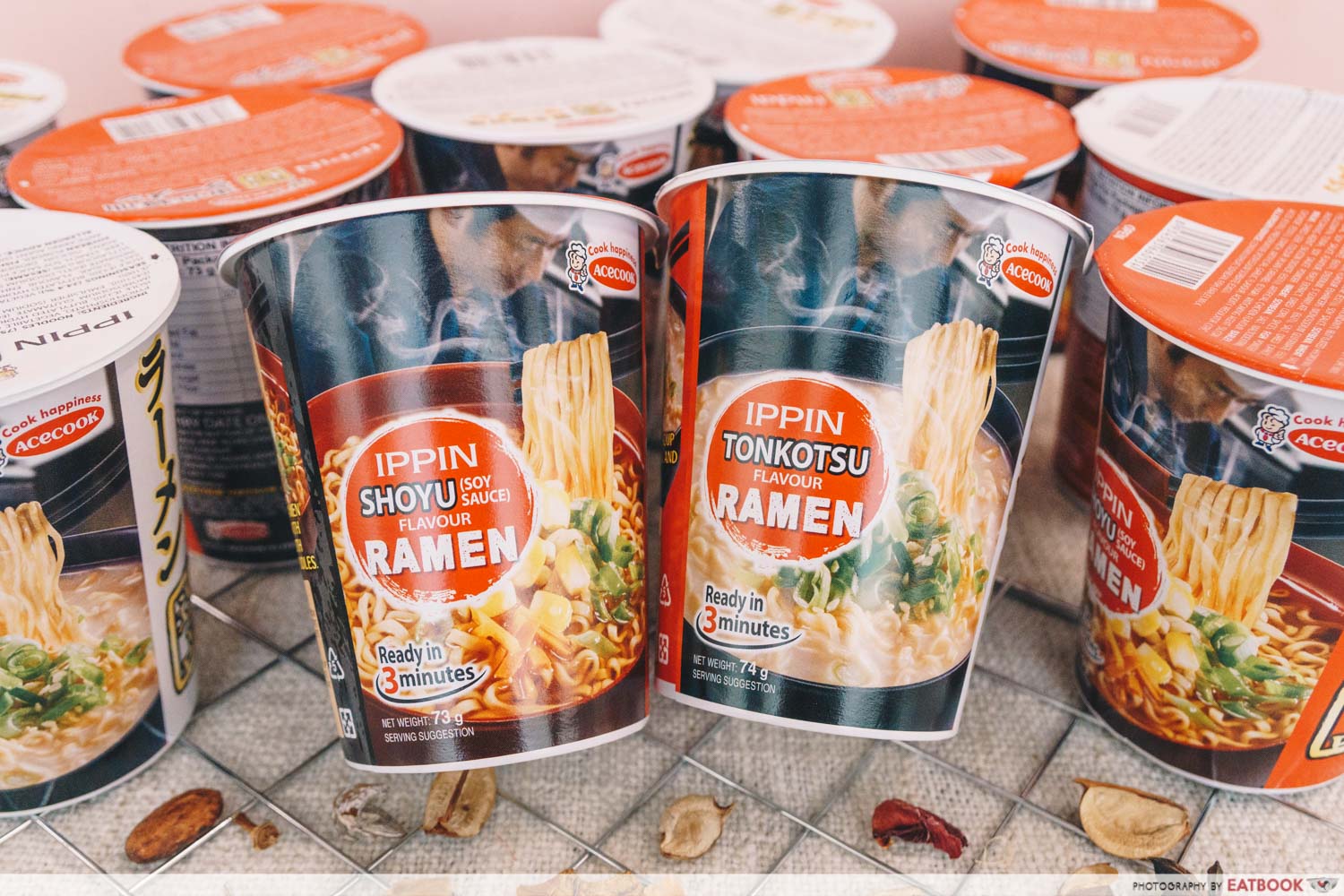 Instant noodles are a dime a dozen in supermarket shelves, but finding one that's done in the classic Japanese ramen style is as difficult as looking for that elusive piece of salmon sashimi in a lo hei. Ippin instant ramen is a range of instant noodles that serves up ramen house favourites.

There are two flavours in this range: Shoyu and Tonkotsu. Each cup costs $1.50, but there's a special promotion from 6 to 13 February 2020 where you can get two cups for $2 at selected FairPrice stores and FairPrice Online.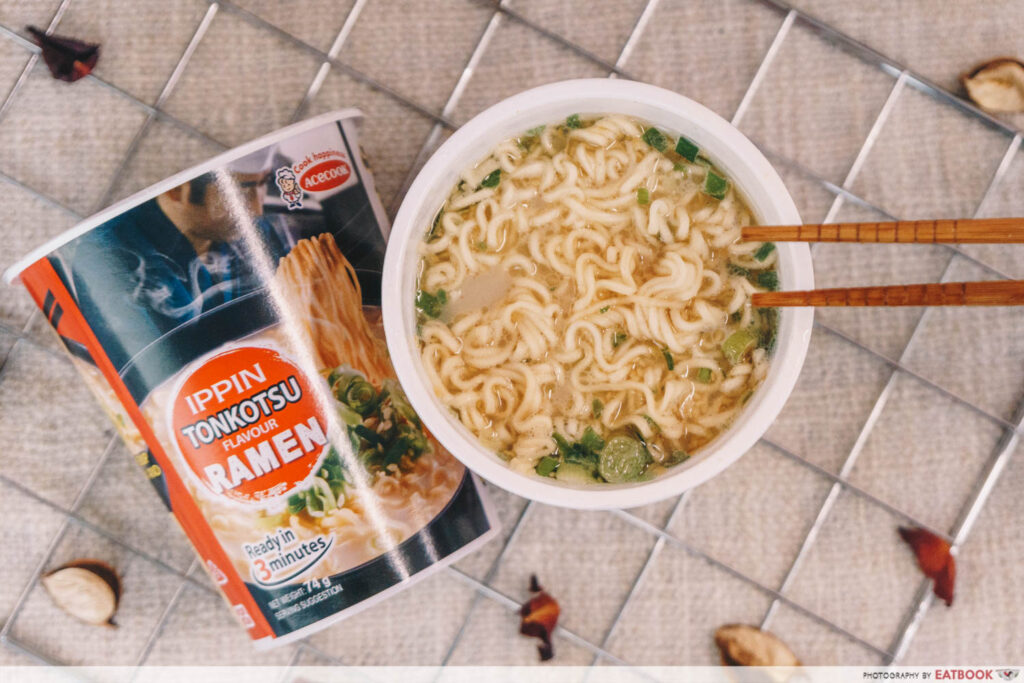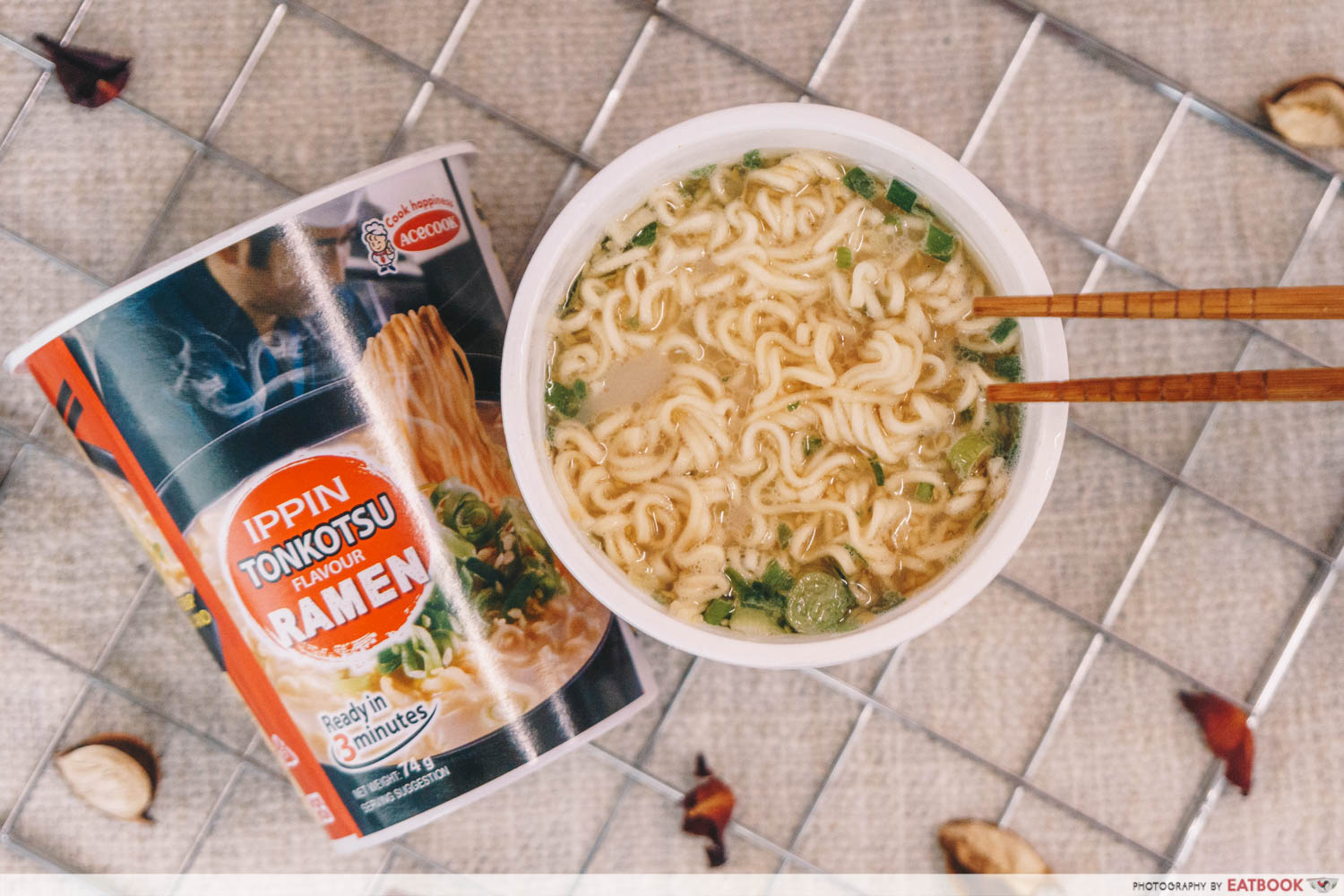 The Tonkotsu will be familiar to lovers of the thick and creamy Hakata-style ramen. It comes with thin white noodles, along with a cloudy full-bodied soup. Dried spring onions can also be found inside, and they add a pop of colour that brightens everything up.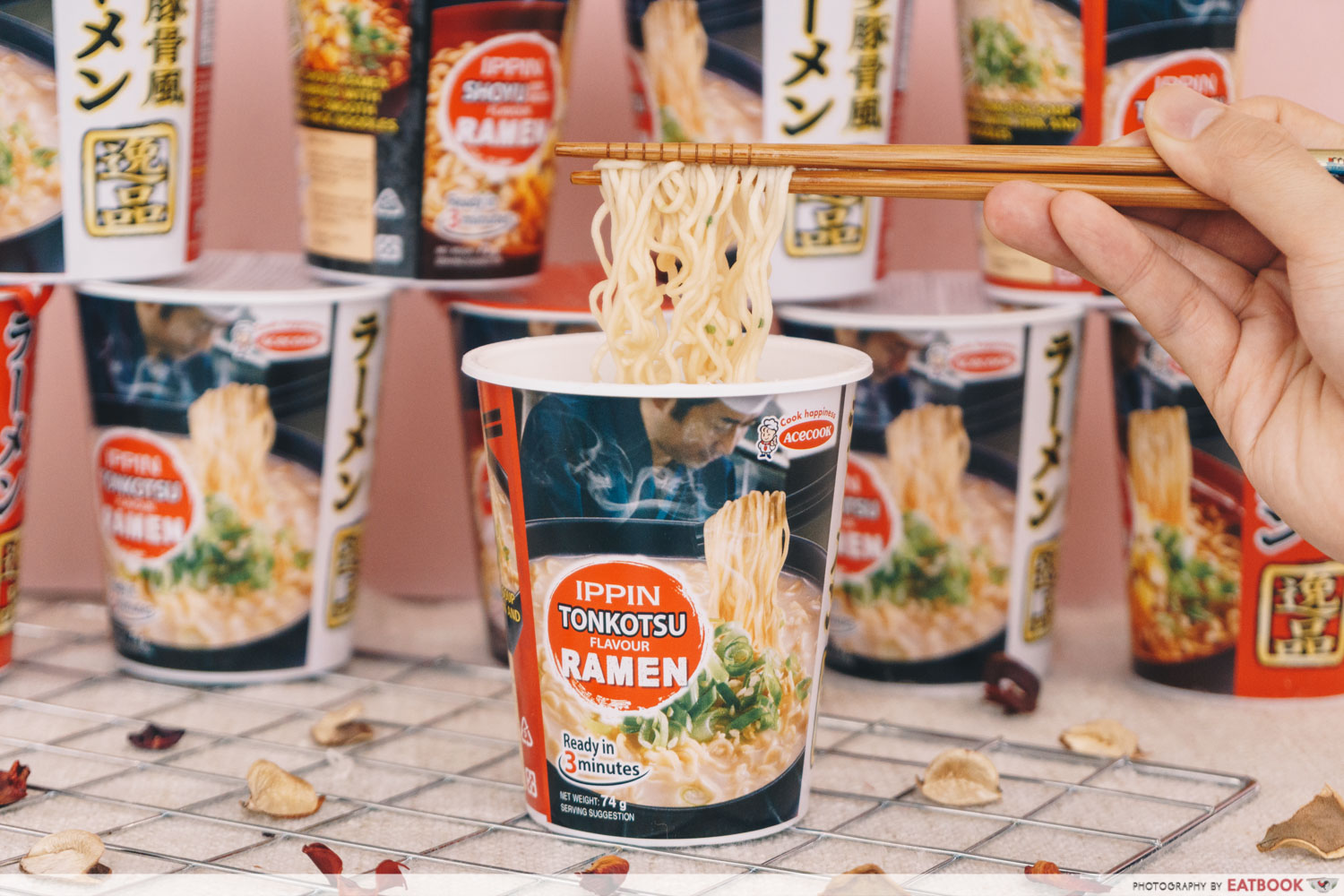 The smooth noodles have a good amount of bounciness, and the rich seasoning oil gives it a pleasant boost of flavour.
Those with a keen eye will note that the noodle strands are specially cut and selected to suit the soup, with extra-thin noodles pairing up with the tonkotsu variant. This gives it the same look and feel as though you're eating at a typical ramen house.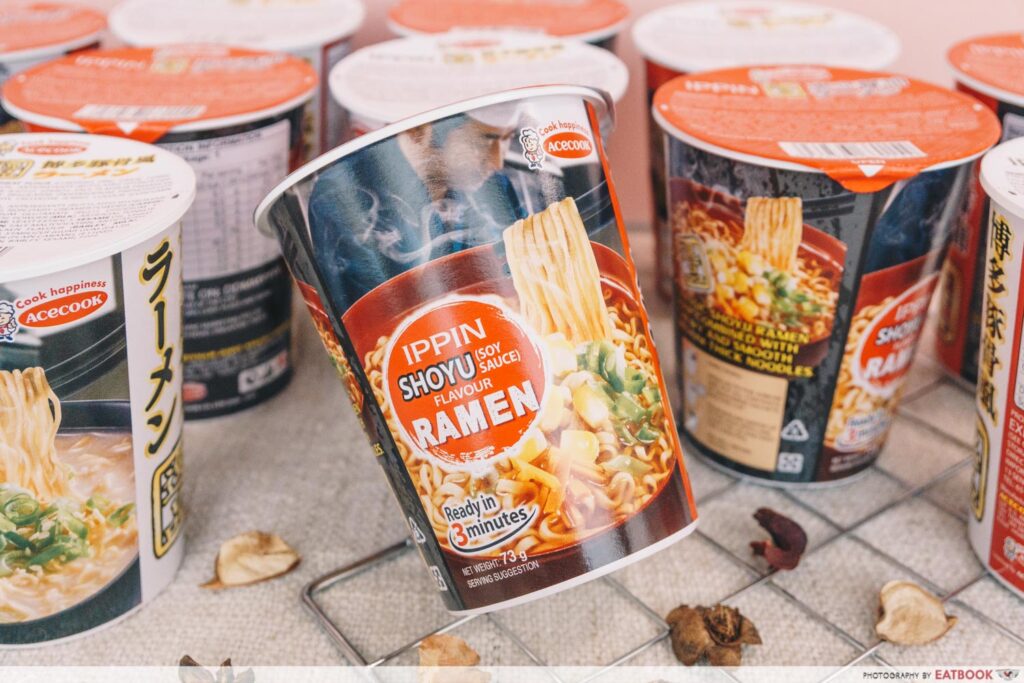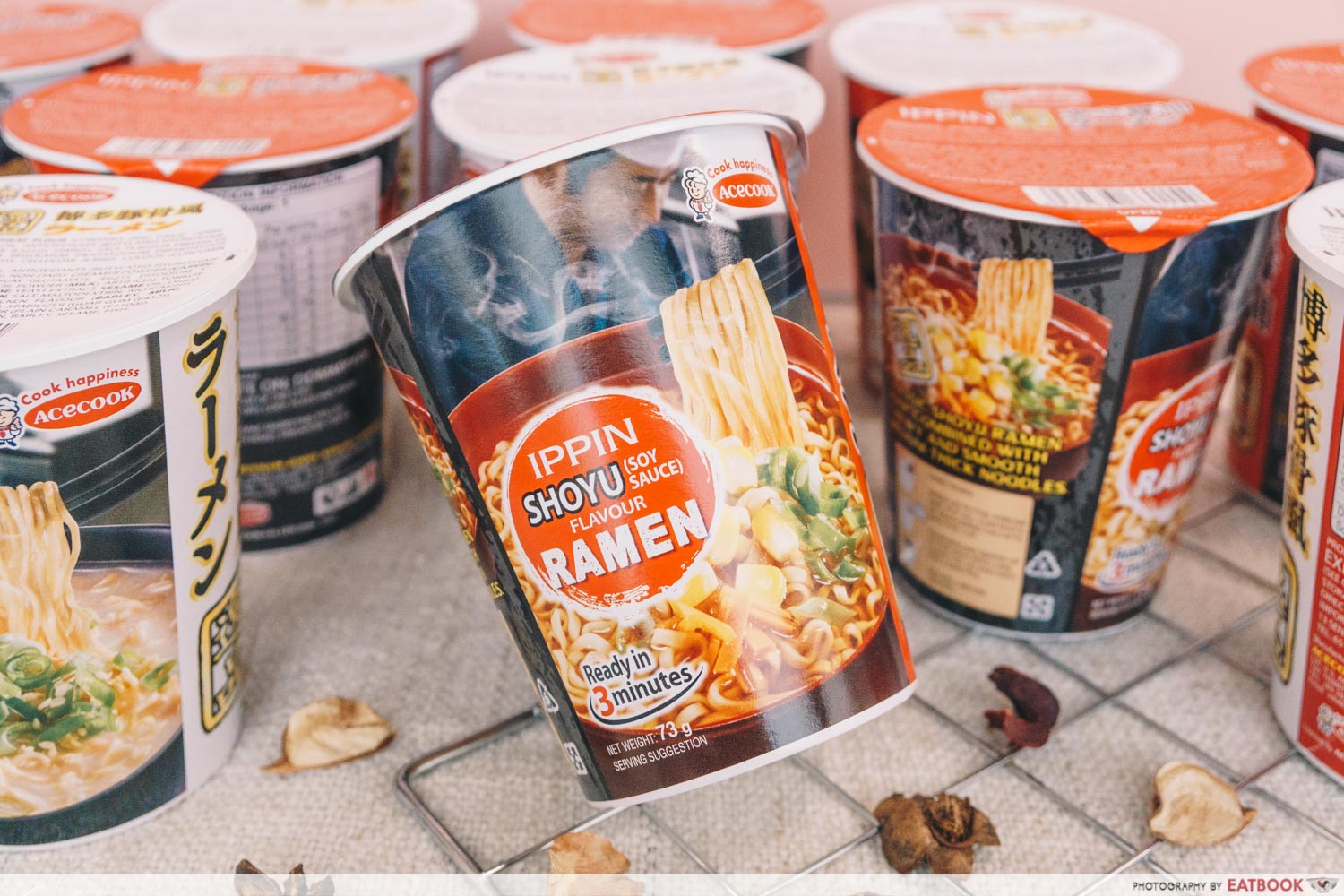 The Shoyu ($1.50) was my favourite out of the two, and it also comes with bits of dried corn that are hydrated to plump pieces once they're mixed with hot water.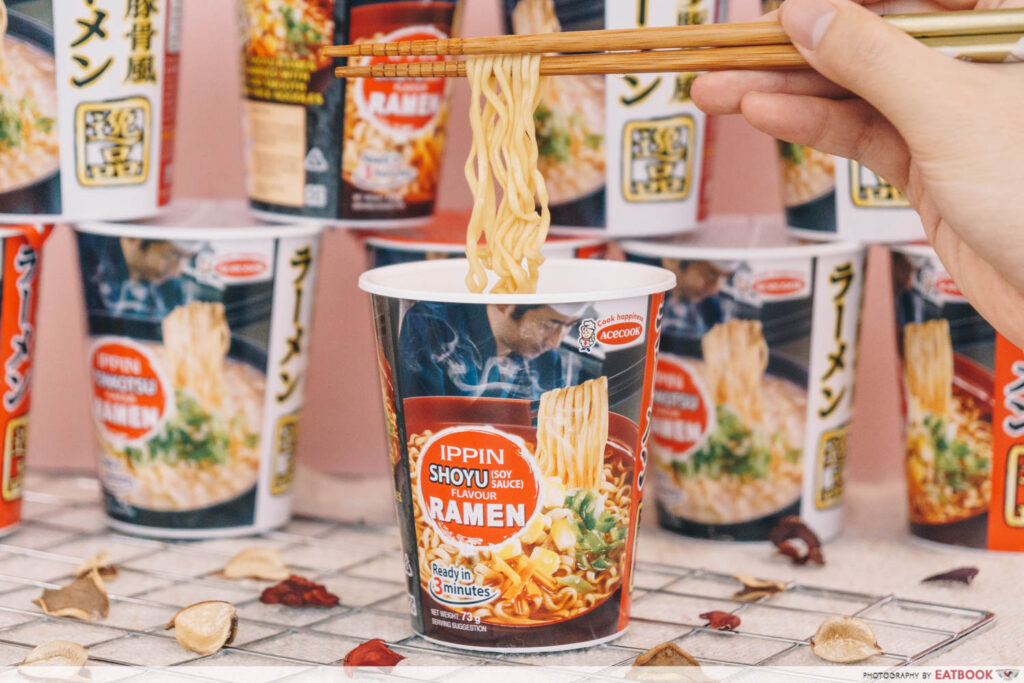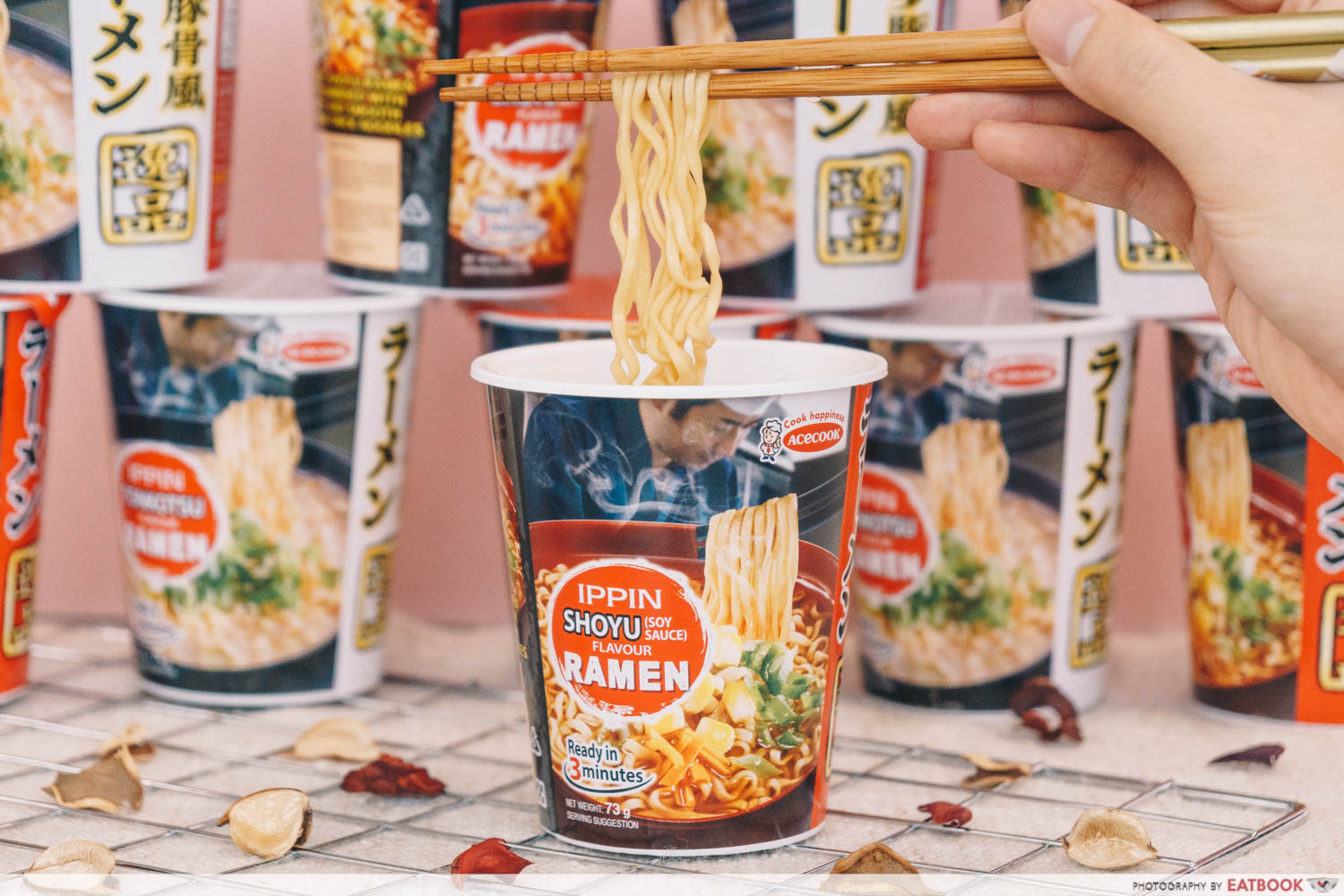 The noodles are also a little different than the tonkotsu variant. Instead of smooth and straight noodles, chewy and springy ones are found here. They pair up nicely with the aromatic soup, which also comes with bold hints of shoyu.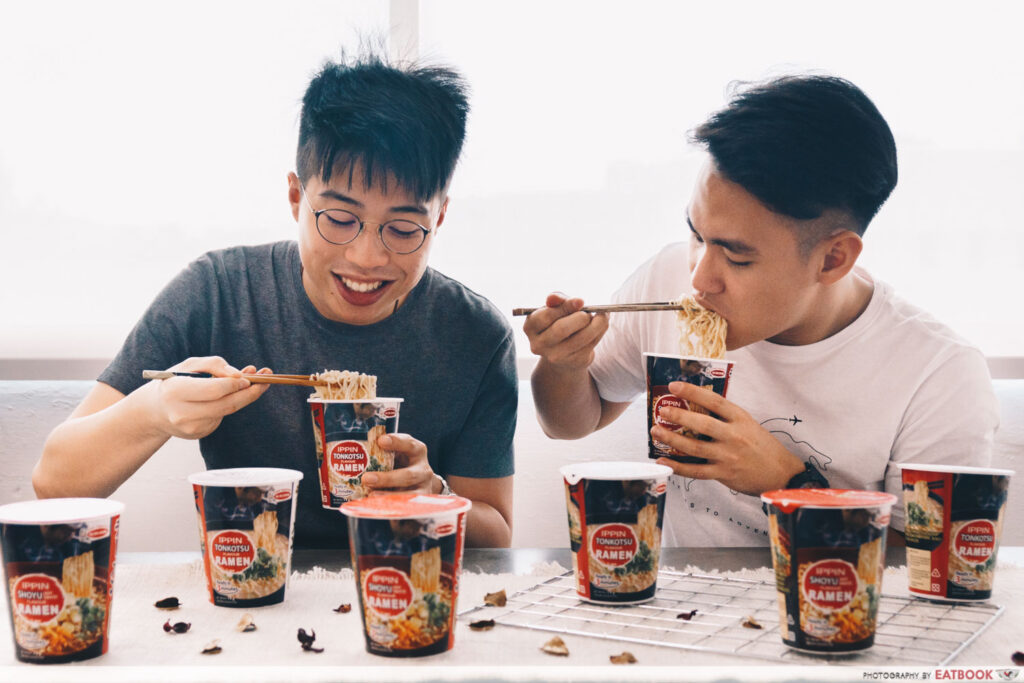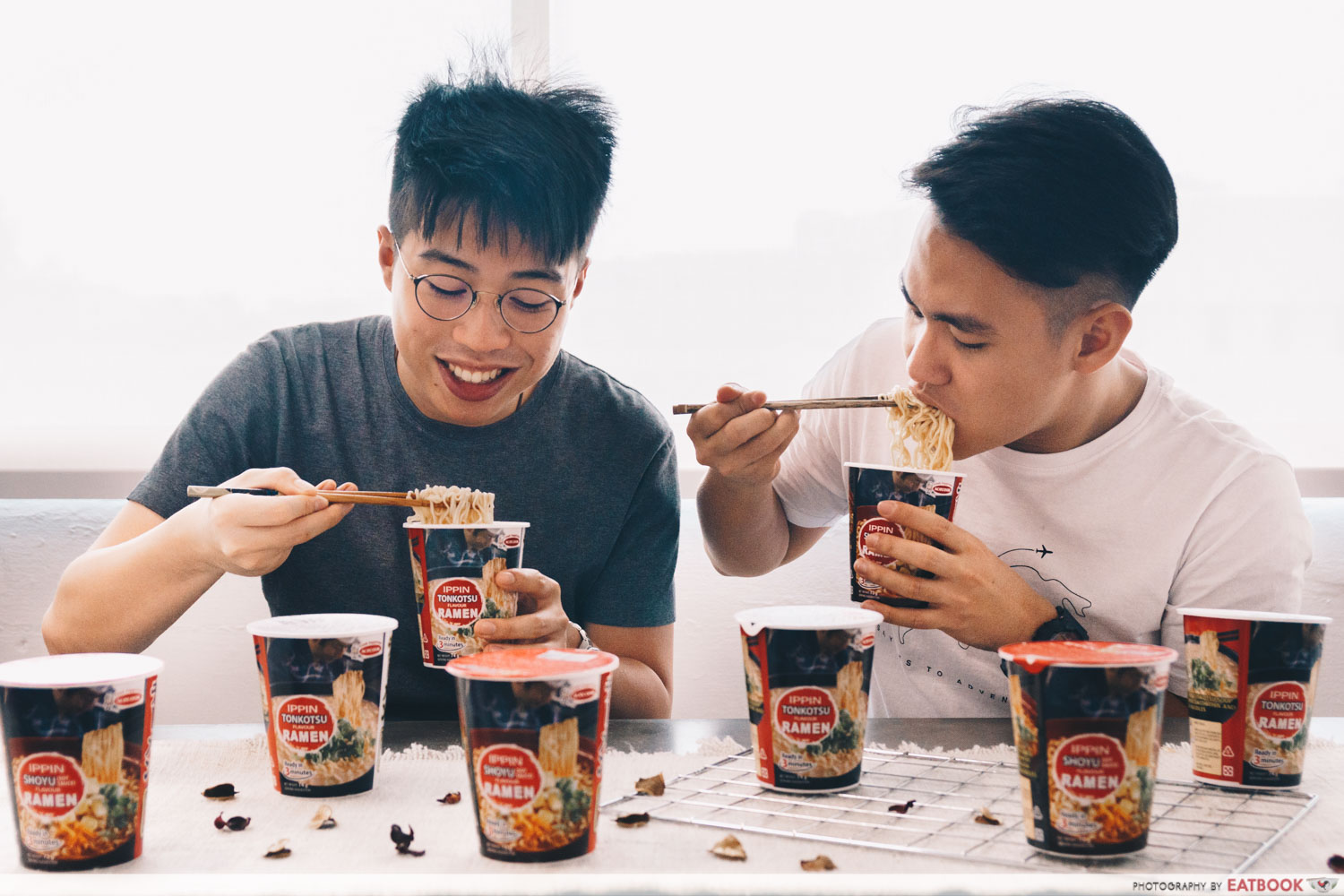 These noodles are made by Acecook, which is the most popular instant noodle manufacturer in Vietnam. They've been in the noodle manufacturing business for more than 60 years, so you can be assured of a filling serving of cup noodles in minutes.

Ippin's latest instant ramen series ought to add a touch of classic Japanese sophistication to any pantry. They're exclusively available at selected NTUC FairPrice outlets, so be sure to snap them up before they're all gone.
Photos taken by Chng Jia Yan.
This post is brought to you by Naspac.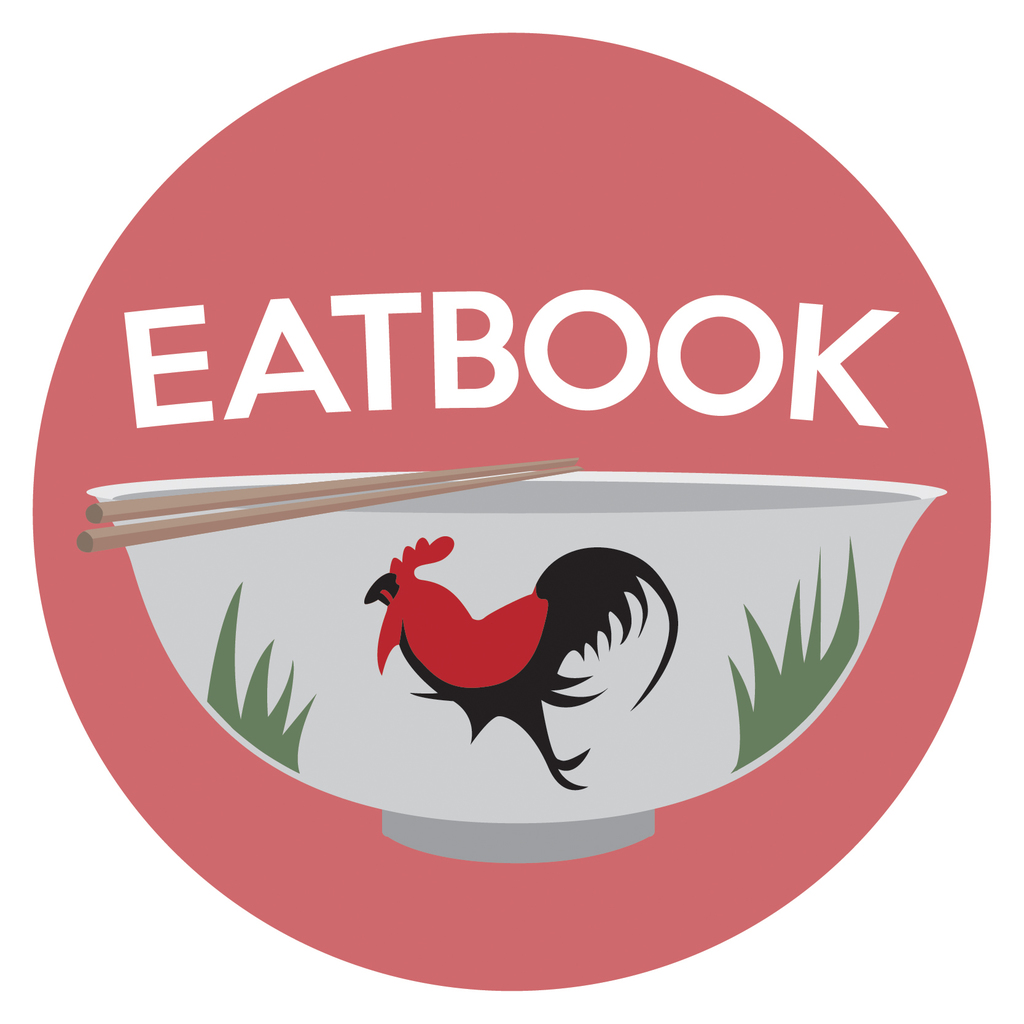 Drop us your email so you won't miss the latest news.