Jamming Scones has matcha lava scones and more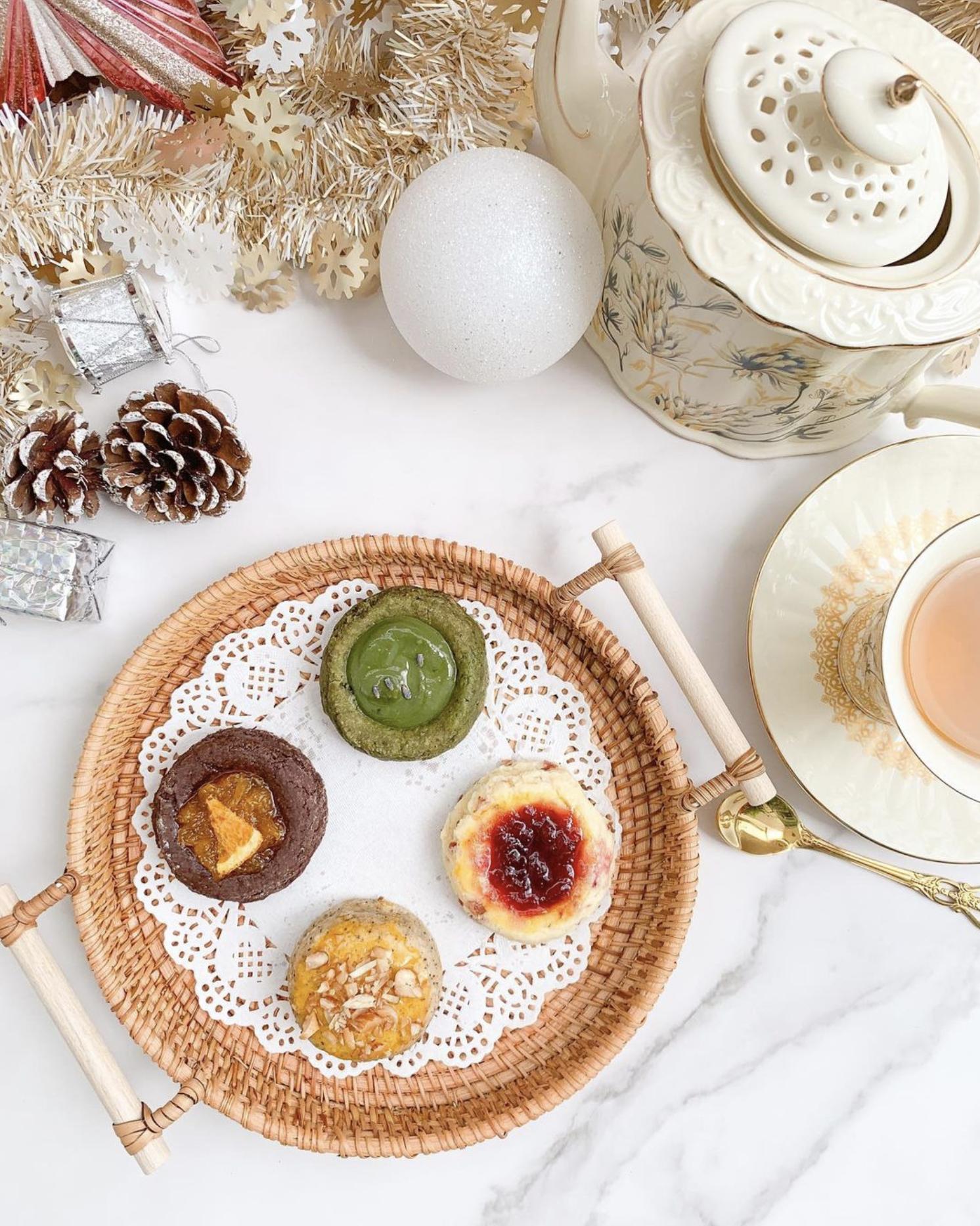 Image credit: @jammingscones
We previously featured Jamming Scones' mochi scones, but if you missed it or are unfamiliar with them, they are a home-based business serving a delectable range of artisanal scones and jams. As we approach the festive season, they've revamped their menu with new scone flavours and jams to spice up your Christmas festivities!

Image credit: @jammingscones
One new flavour that has caught our eye is their Matcha Lavender ($3.50). It has oozing matcha ganache as its core and lavender flowers sprinkled on top for an extra touch of fragrance. It's both appetising, and great for the 'gram.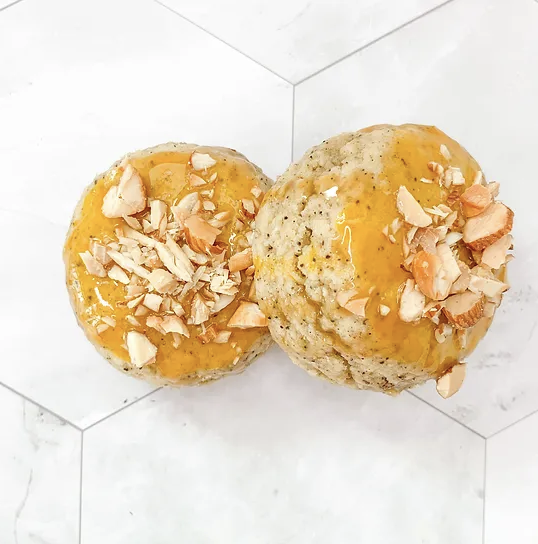 Image credit: @jammingscones
Another great addition is Santa's Butterscotch Espresso ($3.50), a scone with an exciting mix of nutty, sweet, and floral notes. Made with gourmet Ethiopian coffee, the scone is enhanced with sweet butterscotch sauce and crunchy almond and cashew bits.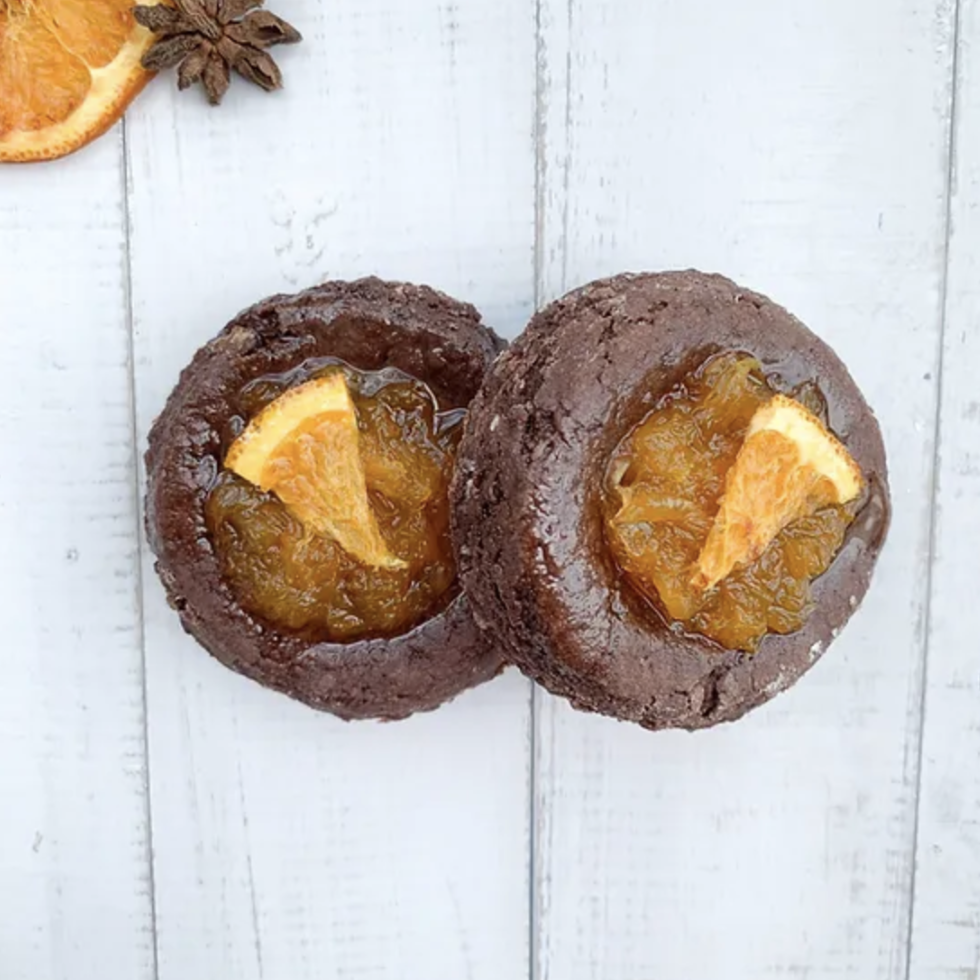 Image credit: @jammingscones
Other scones to look forward to are the Jolly Dark Chocolate Cointreau ($3) and Christmas Cranberry ($3.50). The former stars a Valrhona dark chocolate-infused scone base that's topped with Cointreau Orange jam, while the latter is a classic butter scone that's upgraded with sweet and sour cranberry cherry jam.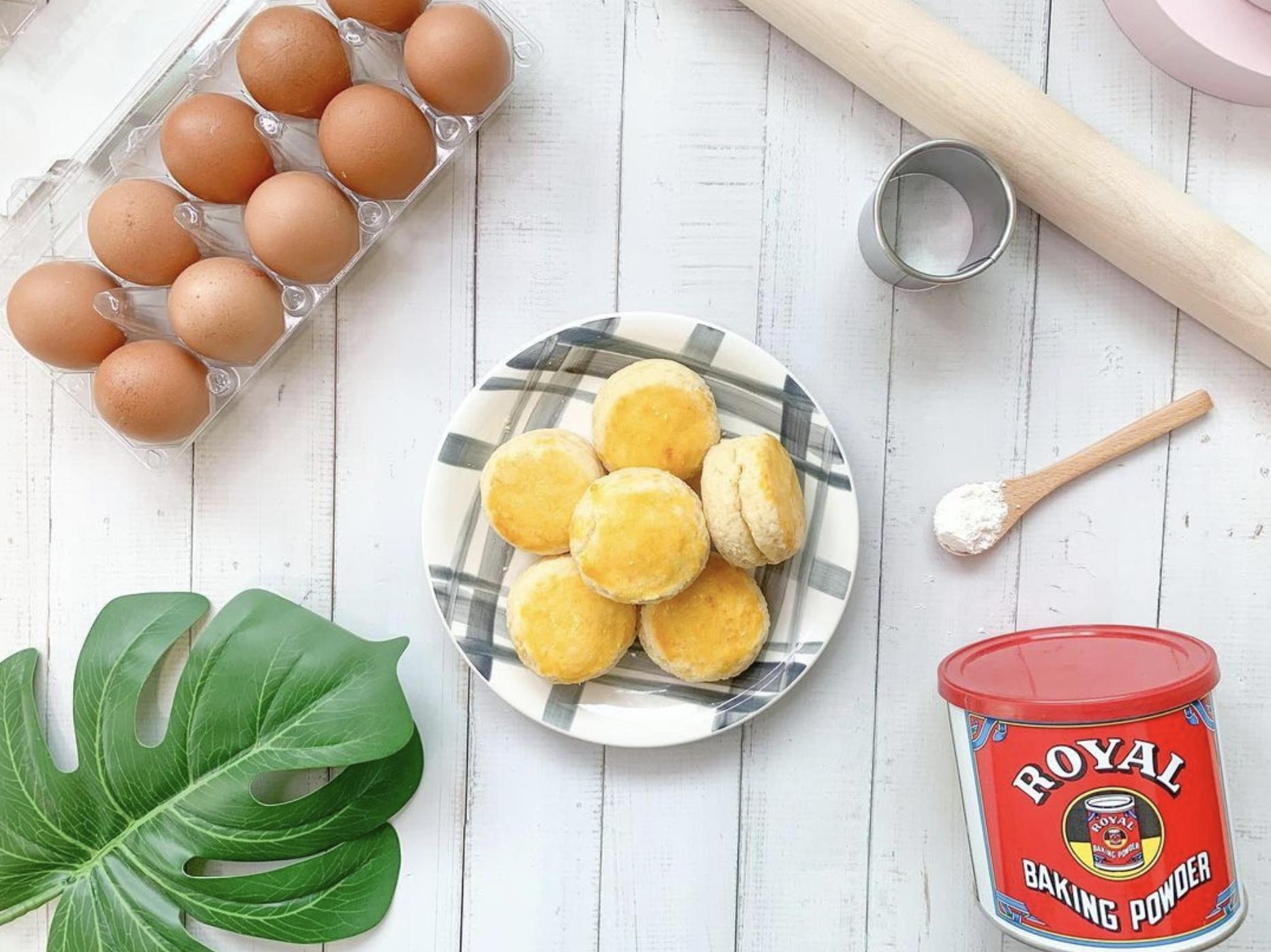 Image credit: @jammingscones
Putting their newer scone flavours aside, the evergreen Classic Butter ($2.80) scone is what they are known for, as it serves as a versatile base that pairs well with any jam. It stars a crisp, golden brown crust while remaining soft and buttery on the inside.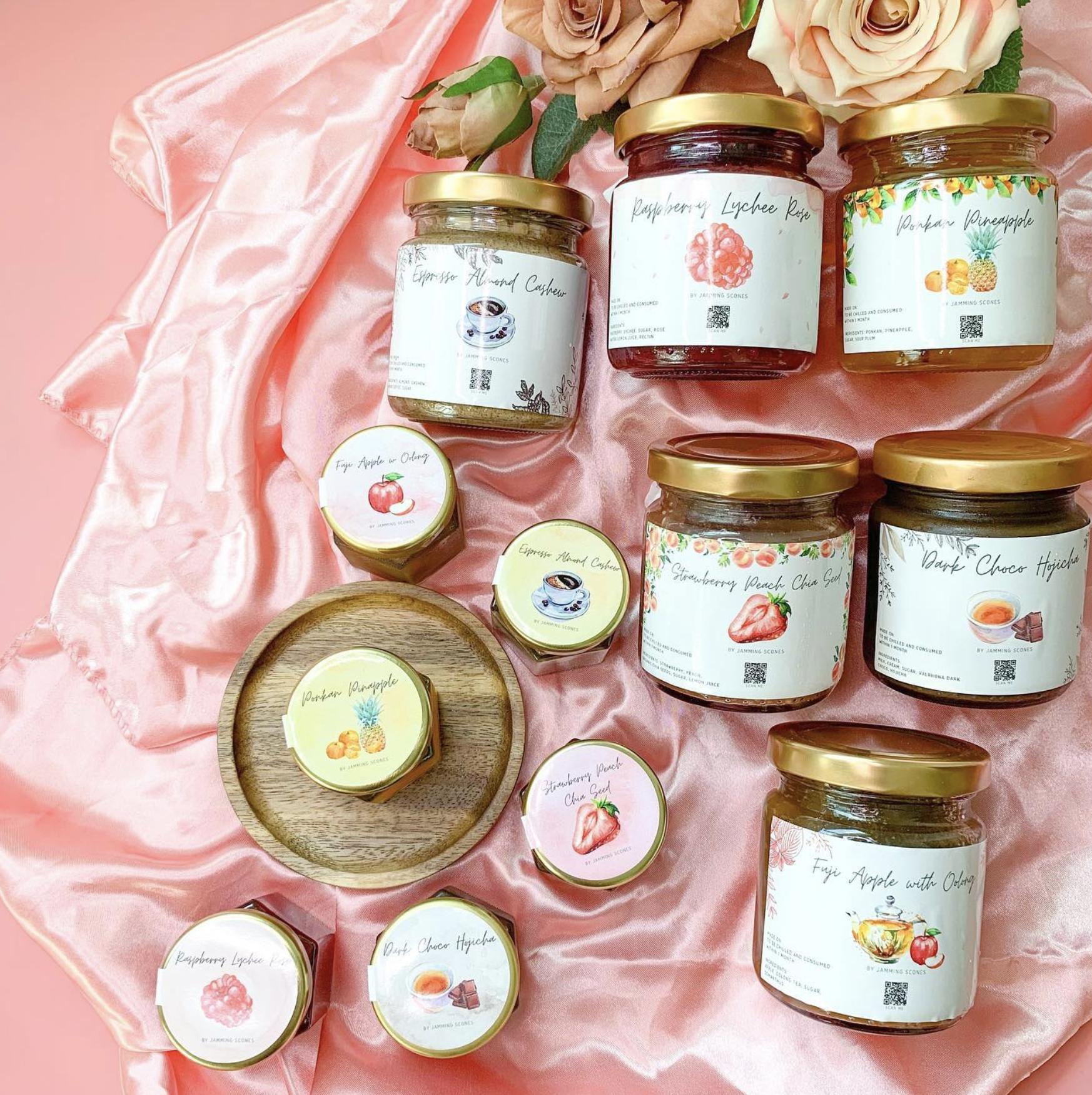 Image credit: @jammingscones
Be sure to pair your scones with Jamming Scones' Clotted Cream ($4) and artisanal jams, featuring unique flavours such as Dark Chocolate Hojicha, Peach Honey Yuzu, Whiskey Orange, Guava Key Lime, and many more! These jams are sold in 210g jars at $13.90 each, but they're also available in 30g and 50g jars, priced from $3.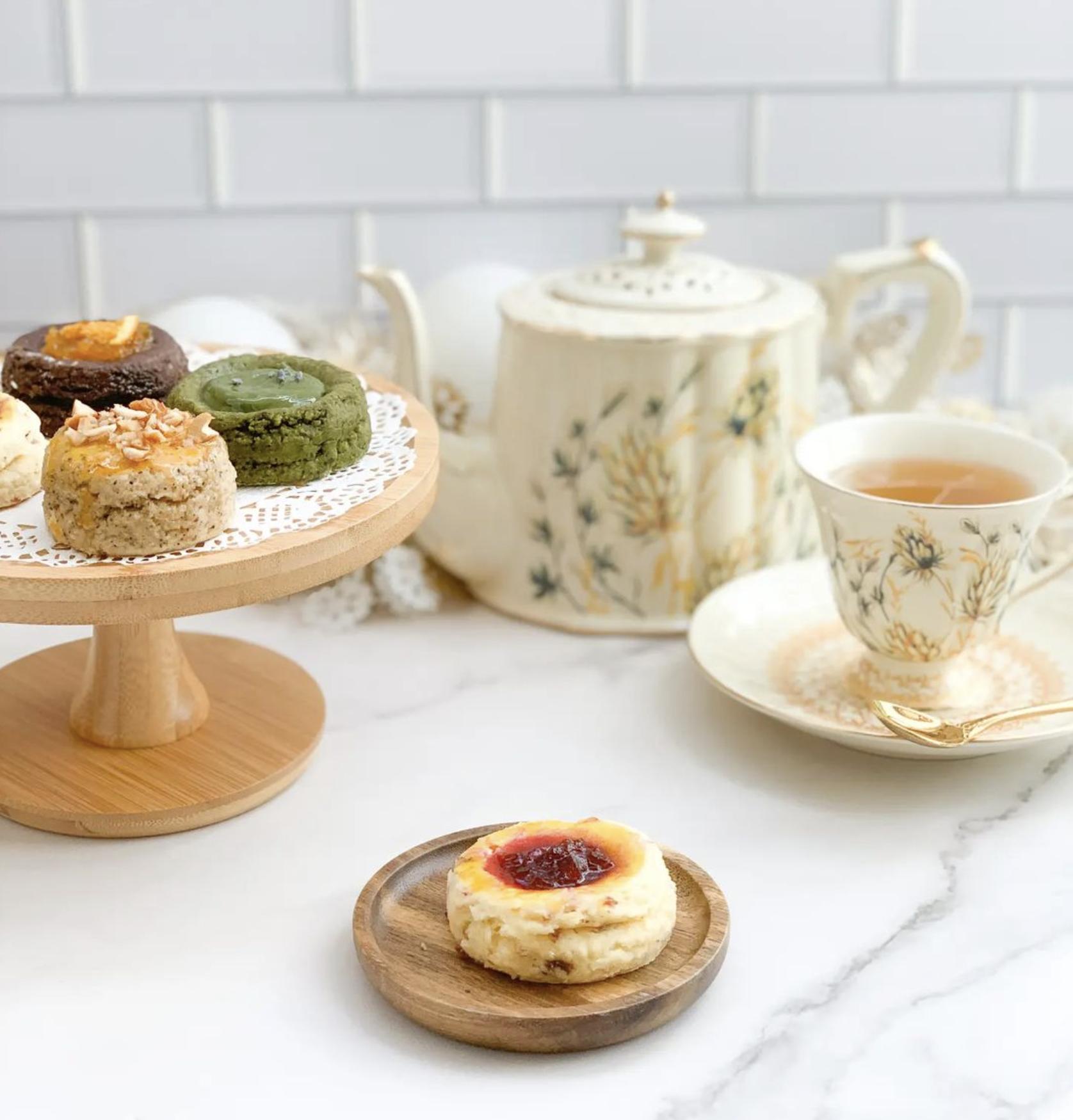 Image credit: @jammingscones
If you're looking for a great gift, you might want to check out Jamming Scones' Tea Sets from $20.50. In each set, you can expect a mix of scones, jams, and Gryphon tea. 
To snag some of these scones, place a pre-order via Jamming Scones' website to receive them by 10 December. Delivery charges are $9 per drop-off and $15 if you'd like them to be delivered at a specific time. For Christmas enquiries, do make sure to contact them via WhatsApp at 8121 3071 to check on available delivery slots!
If you'd like more delicious scones to check out, you can visit Humble Bakery for oolong raspberry scones, double chocolate kaffir lime scones, and more. Alternatively, read our Butter Bread review for artisanal croissants and mochi scones!
Tel: 8121 3071
Website
Jamming Scones is not a halal-certified home-based business.
Butter Bread Review: Ex Shangri-La Hotel Chef Opens Bakery With Egg Tart Croissants, Mochi Scones And More
Feature image adapted from @jammingscones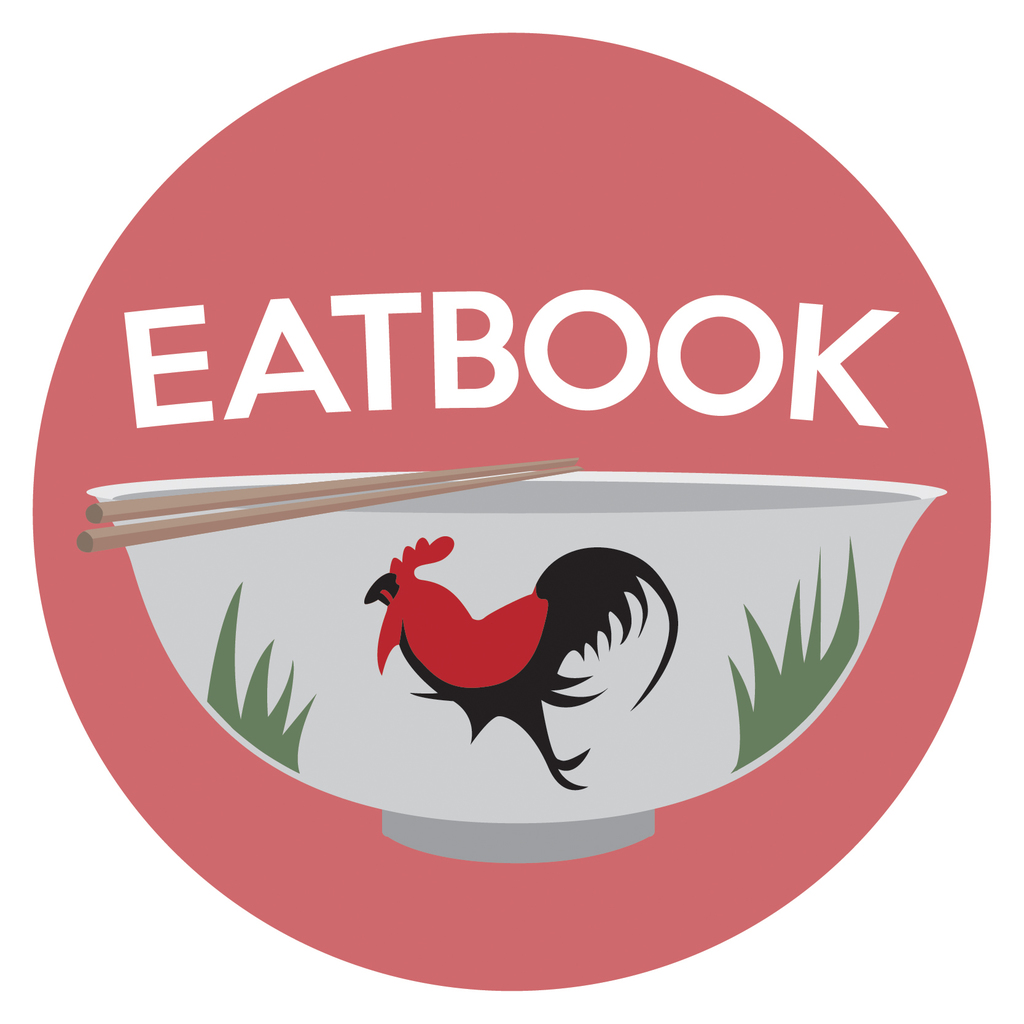 Drop us your email so you won't miss the latest news.