Mochi scones by Jamming Scones
Mochi-filled buns—where fluffy buns are stuffed with the chewy, stretchy rice cake—are fast becoming one of the it items to have on the repertoire at bakeries these days, but we bet you've never had a mochi scone like those at Jamming Scones. This home-based business has mochi-fied the classic English tea snack in one of their latest creations so you can get them both in a single bite.
Image credit: @jammingscones
There are currently two mochi scone flavours available at Jamming Scones—Okinawa Brown Sugar with Mochi, and Matcha with Hokkaido Adzuki Beans Mochi.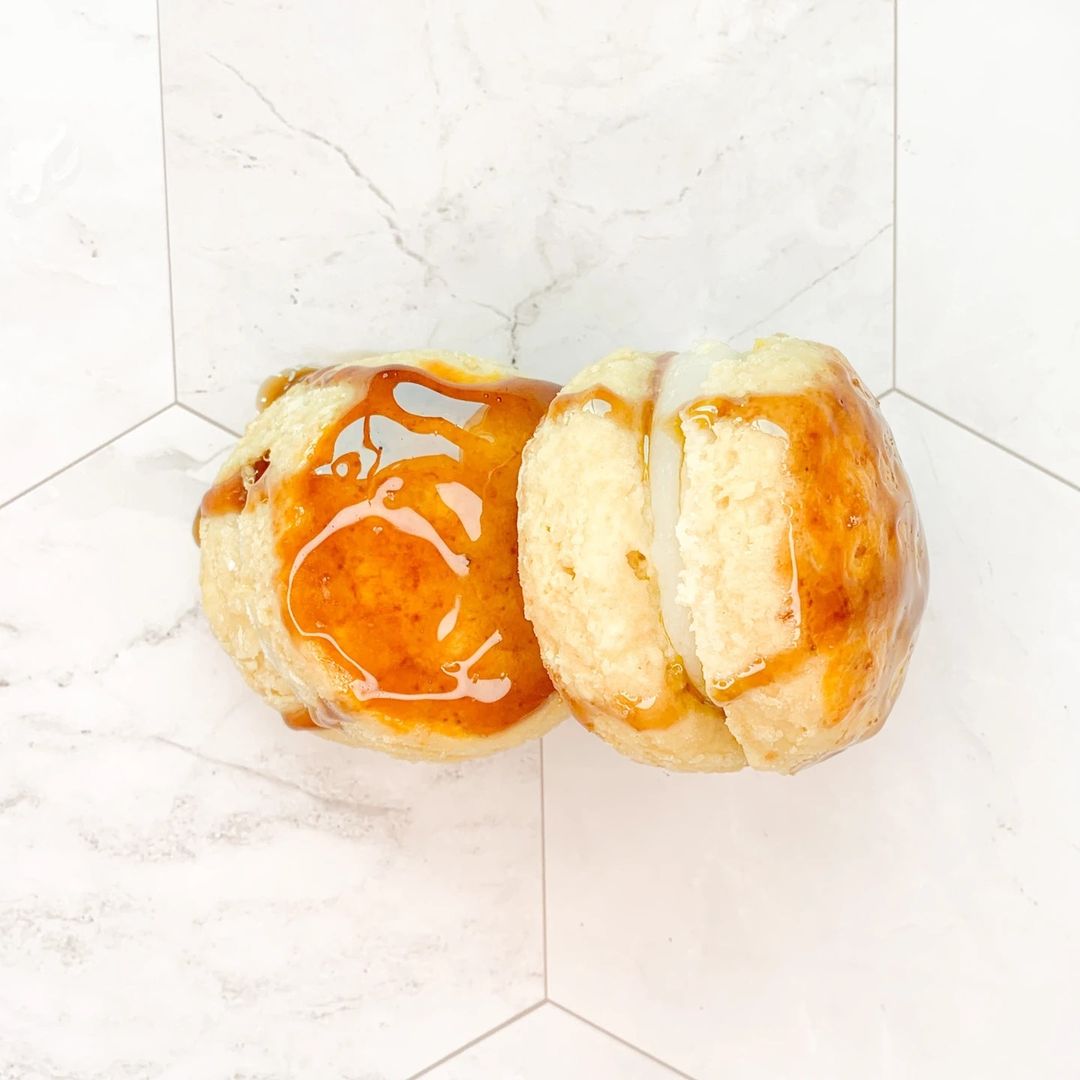 Image credit: @jammingscones
The first of these sees their Classic Butter scone drizzled with a syrup made with Okinawan brown sugar, which is known for its deep, rich flavour. Sandwiched within is handmade milk mochi, bringing textural contrast to the crisp, fluffy scone.
Image credit: @jammingscones
The latter scone is a brand-new, seasonal flavour: a matcha-infused pastry filled with a Japanese red bean mochi. You're recommended to have this scone with Jamming Scones' Dark Chocolate Hojicha jam, a house-made spread made with Valrhona chocolate and roasted green tea. There's also a Fuji Apple with Oolong Osmanthus jam, and Signature Lychee Rose jam, among many others!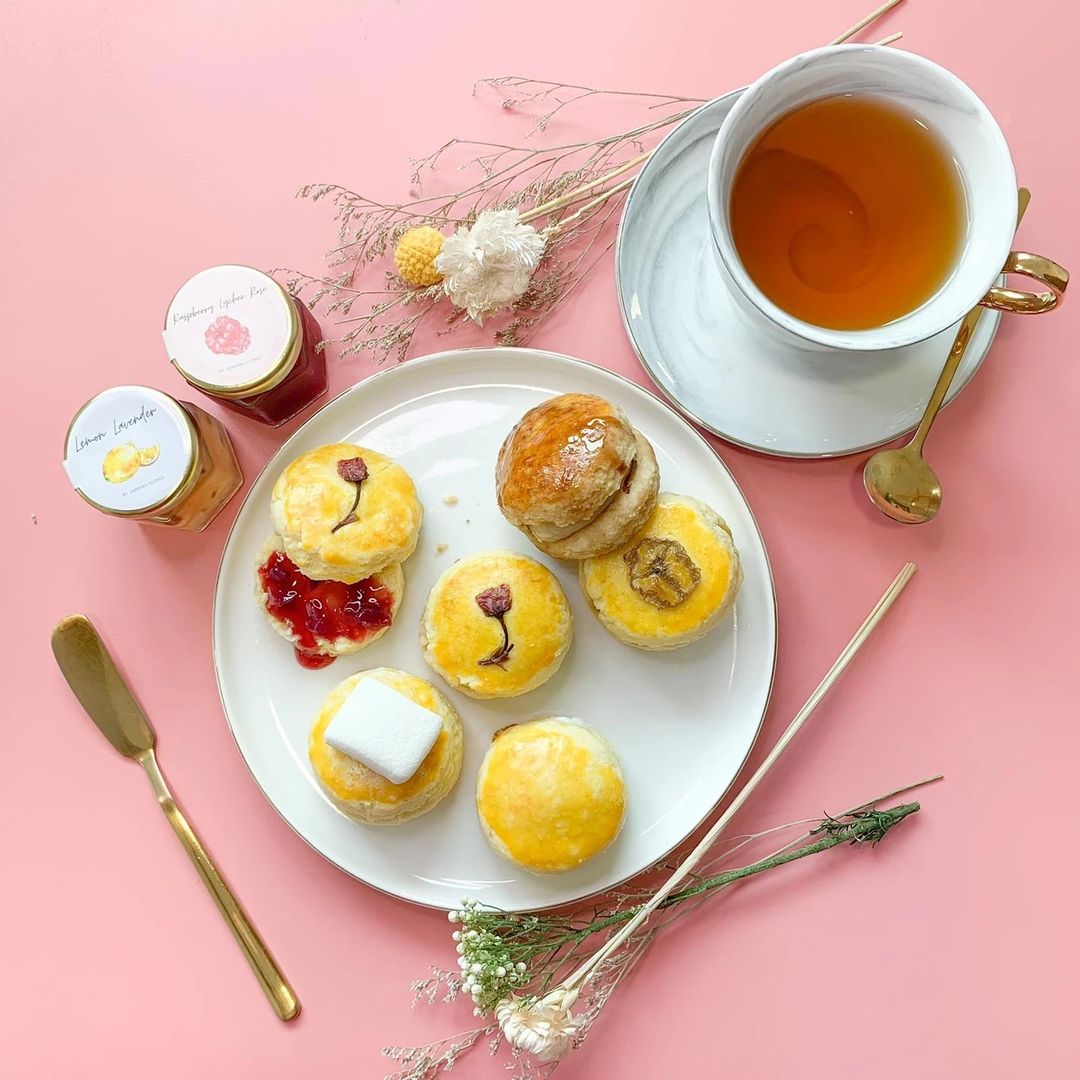 Image credit: @jammingscones
Aside from these mochi scones, this season's pastries at Jamming Scones have been inspired by the Tokyo Olympics, so you're looking at Japanese flavours such as Sakura with White Chocolate and Macadamia Nuts, topped with a pickled sakura blossom, and Miso Marshmallow, where organic white miso paste has been baked into the scone, finished with a plump marshmallow atop.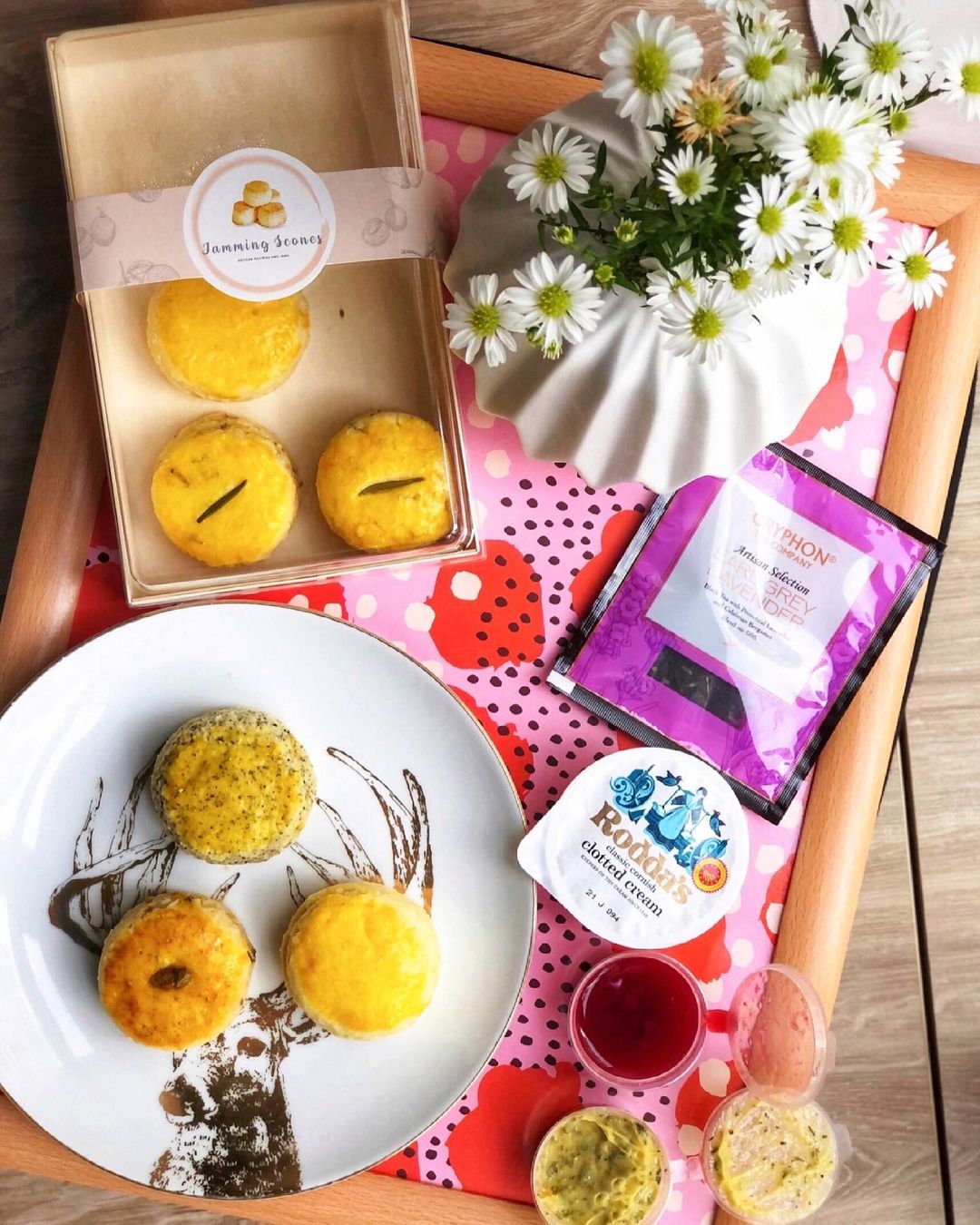 Image credit:@irenesing_snippetsofmylife
Each scone is priced at $2.50, with the option to purchase them in sets ranging between $20 and $28. These sets come in selections of six to eight scones, your choice of jams, and Gryphon tea.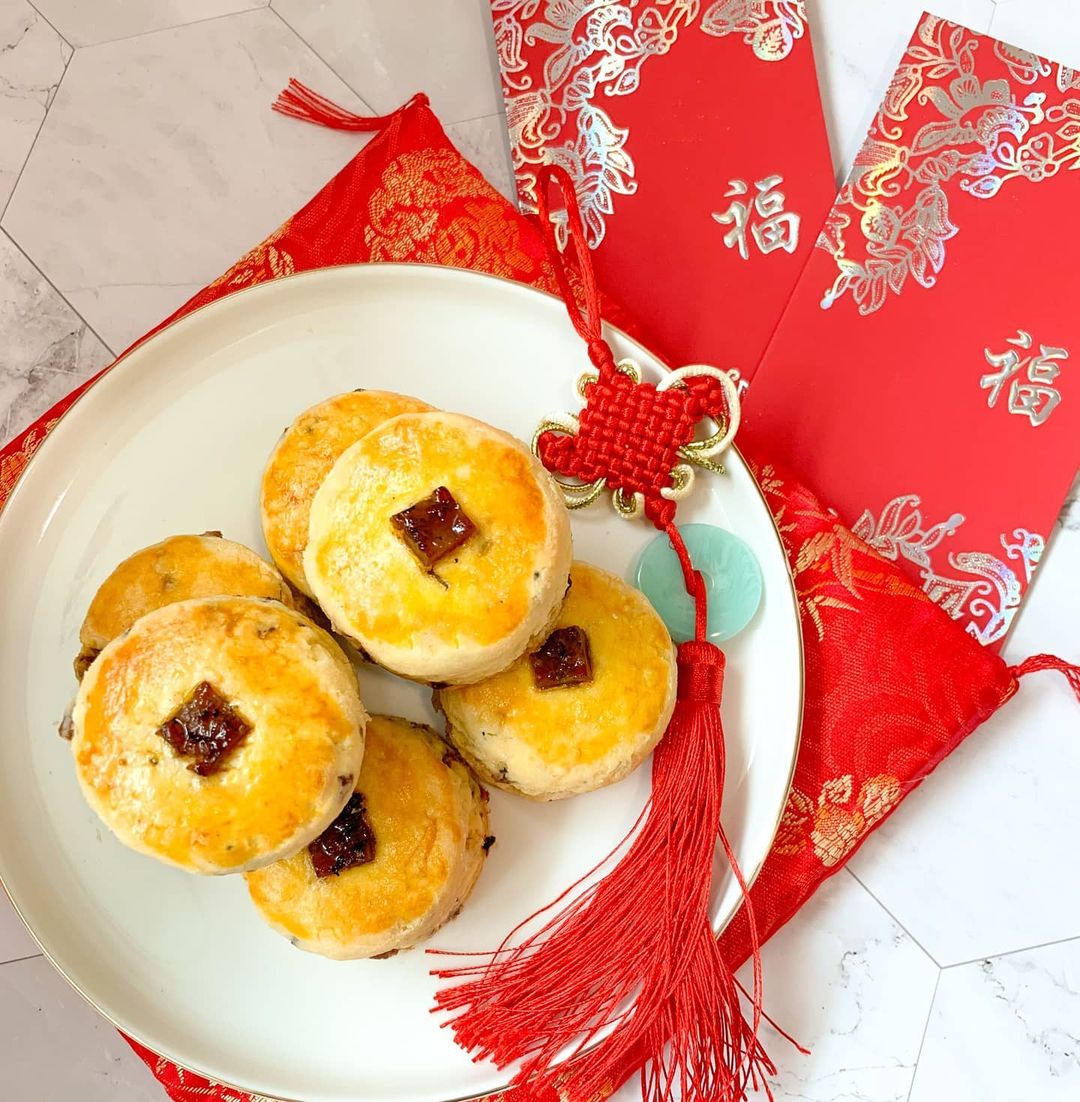 Image credit: @jammingscones
If you're looking for more local flavours, Jamming Scones does have other seasonal specials, including a Bak Kua scone that's typically released for CNY, Osmanthus Dried Longan, and Strawberry Lavender that they first created for Mother's Day last year.
Preorders are usually open a week ahead of delivery, although it's best to keep an eye on their Instagram page for the latest updates. Their next preorder opens on 19 November 2021 at 7pm, for delivery on 20 November!
Yummy Tummy Bakes: XXL Bolo Bun With Curry Chicken By This Home-Based Business
Delivery is charged at $8 per location, with an additional $4 surcharge if you'd like to request for a specific two-hour delivery timeframe. If not, you can expect your delivery anytime between 9am and 5pm, or opt for self pick-up in Woodlands between 10am and 2pm. You could drop them a WhatsApp message at 8121 3071 to find out more.
For more home-based business treats, check out Yummy Tummy for XXL polo buns stuffed with homemade curry chicken. In other news, one of the pioneers of the HBB movement in Singapore, Whiskdom, has just opened their physical shop!
Whiskdom Review: IG-Famous Bakery Opens At Clarke Quay With Lava Brownies And Chunky Cookies
Cover image adapted from @jammingscones' post.