Yummy Tummy Bakes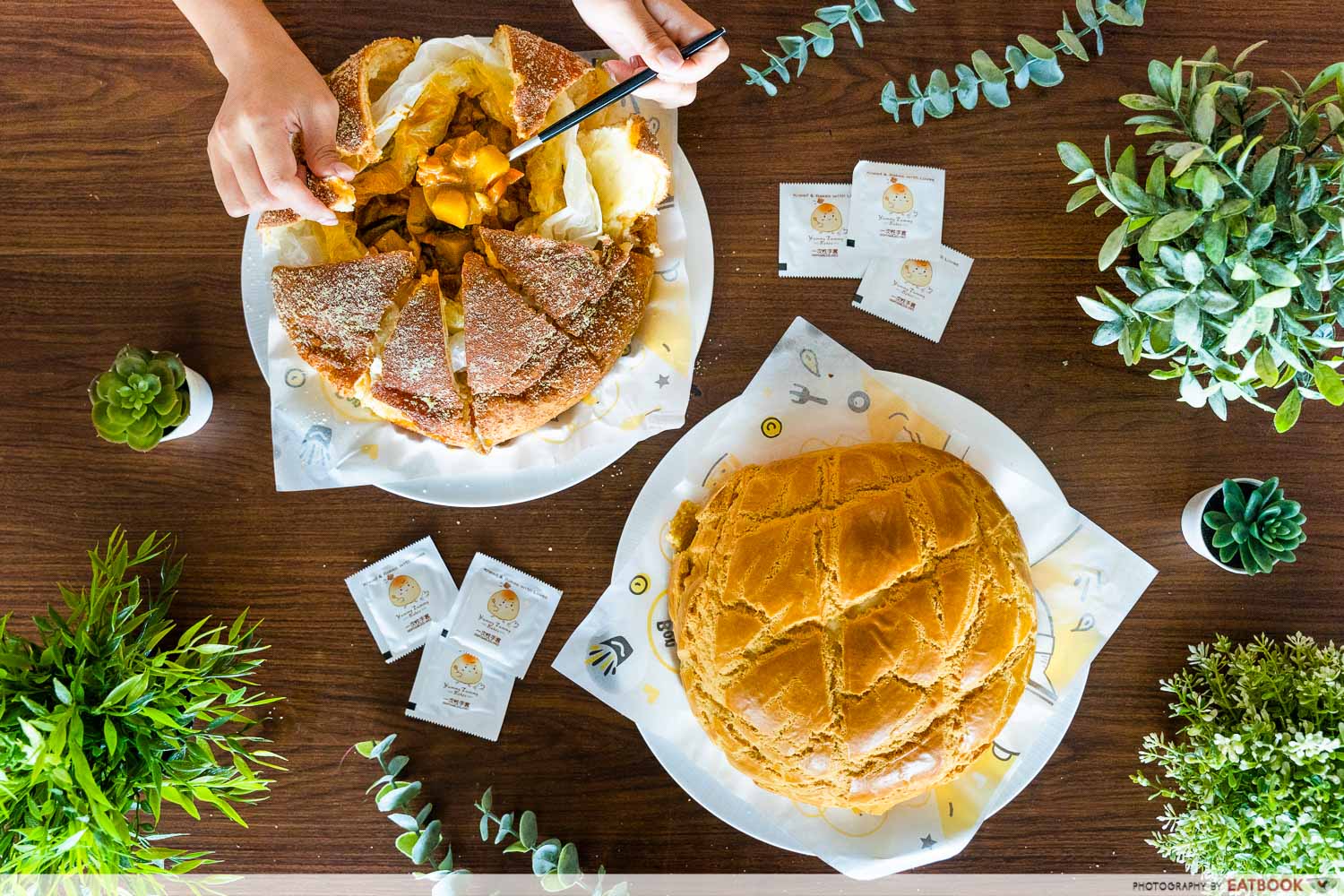 Last year, we covered Eat My CB, a family that started making curry buns when they lost their jobs during the pandemic. This year, there's Yummy Tummy Bakes, another home-based business that also makes curry buns, here named Curry Bomb.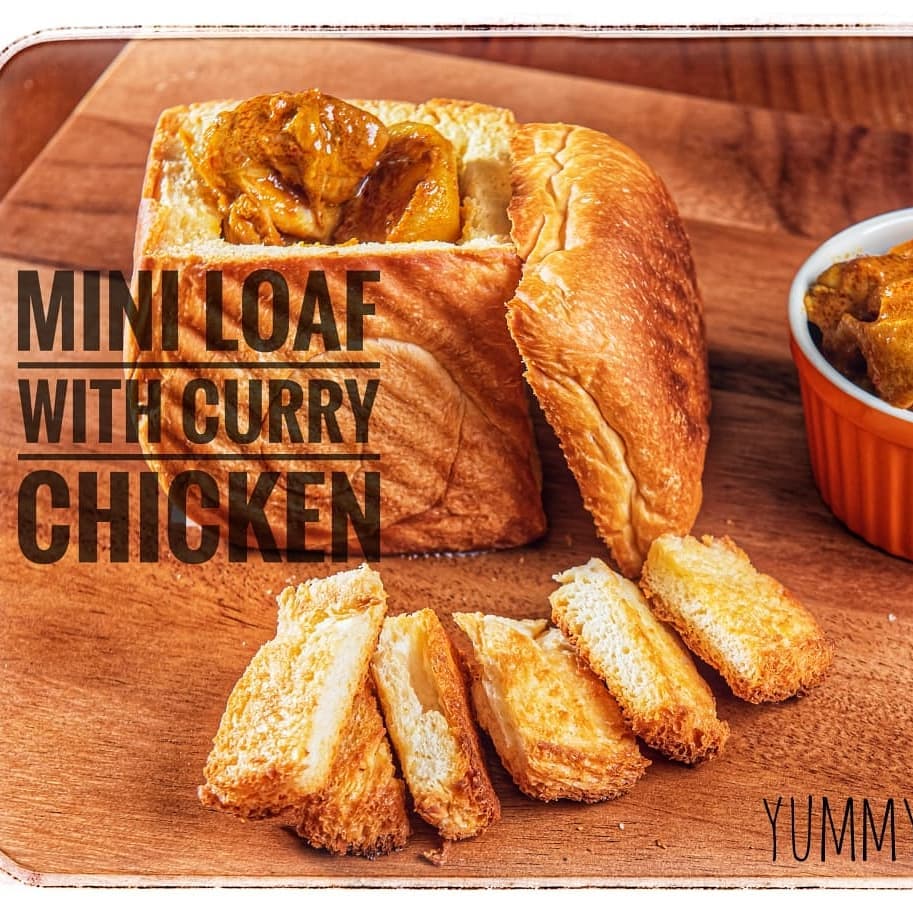 Image credit: @yummytummybakes
Each Curry Bomb is fully customisable: from the curry within the bun, to the bun itself, there are a whopping 24 combinations to choose from, with four different curries, and six buns. There's even a Mini Loaf with Curry Chicken ($15) that's a single-portion serve!
Prices for the Curry Bombs start from $23, if you opt for Mixed Vegetable Curry in your bun. Then, you move on to selecting your bun, of which choices include a Soft Fluffy Plain Bun, Soft Fluffy Curry Bun, Soft Fluffy Wholemeal Bun ($2 top-up), Cheddar Cheese Coated with Parmesan Cheese ($4 top-up), Mozzarella + Cheddar Cheese Coated with Parmesan Cheese ($4 top-up), or the IG-worthy Crispy Bolo Bun ($8 top-up).
Made from scratch with all-natural ingredients, and no preservatives or artificial flavourings, the Curry Bombs at Yummy Tummy Bakes can also encase Curry Chicken ($28), Japanese Curry Chicken ($29), and Curry Mutton ($32). Do note that the Curry Mutton is only available on Saturdays.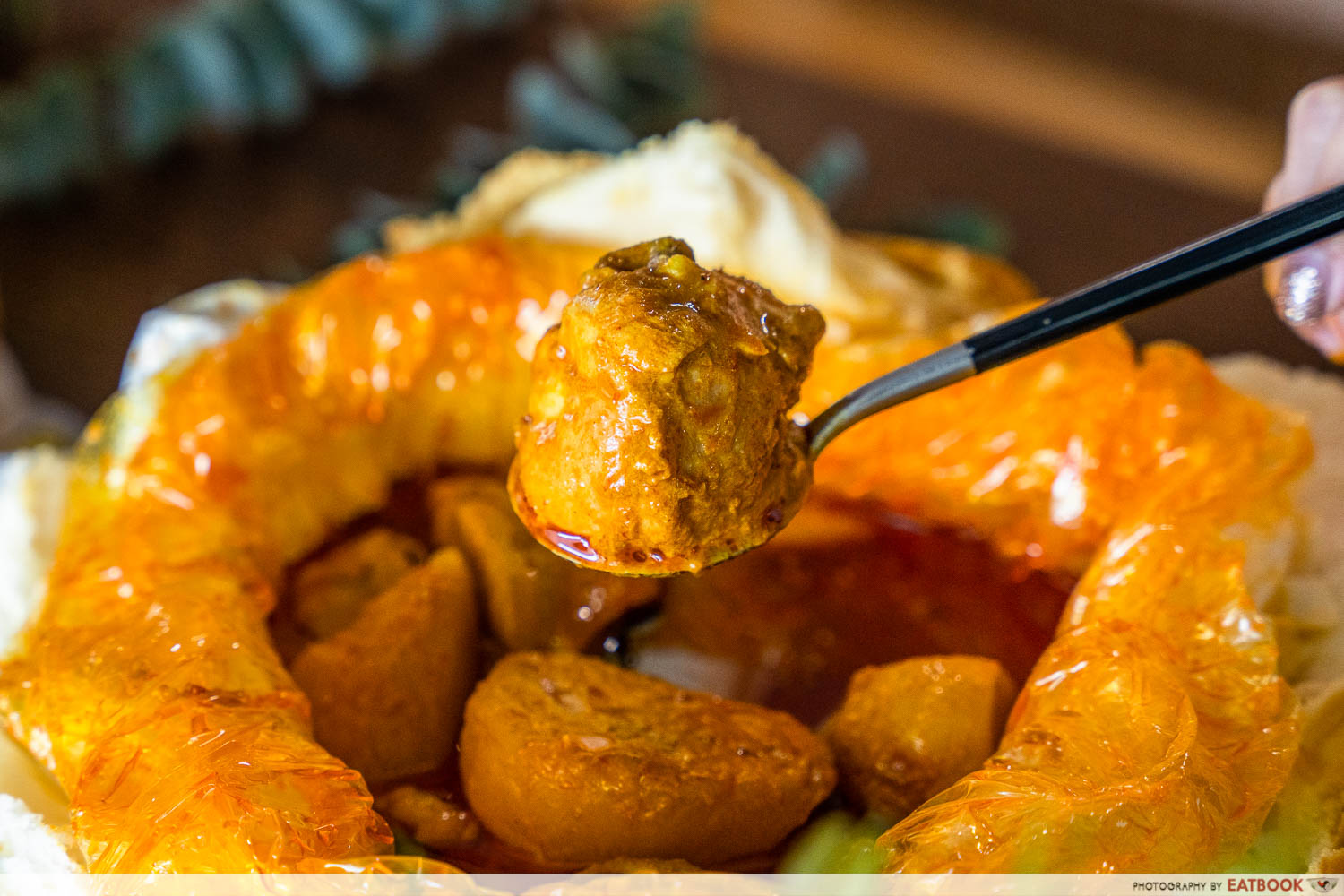 Every Curry Bomb is good for three to four, with the curry separately packaged in a heat-safe plastic baggy, which is then wrapped within baking parchment. The homemade curry isn't overly spicy, with huge chunks of potato and chicken.
We found the taste of spices to be a little heavy, with a thick red layer of oil on the surface, but it went well with the chewy, pillowy bread. Our main gripe was with the bolo crust, which looked good, but seemed slightly heavy-handed with the baking powder, resulting in a mildly unpleasant aftertaste in the mouth.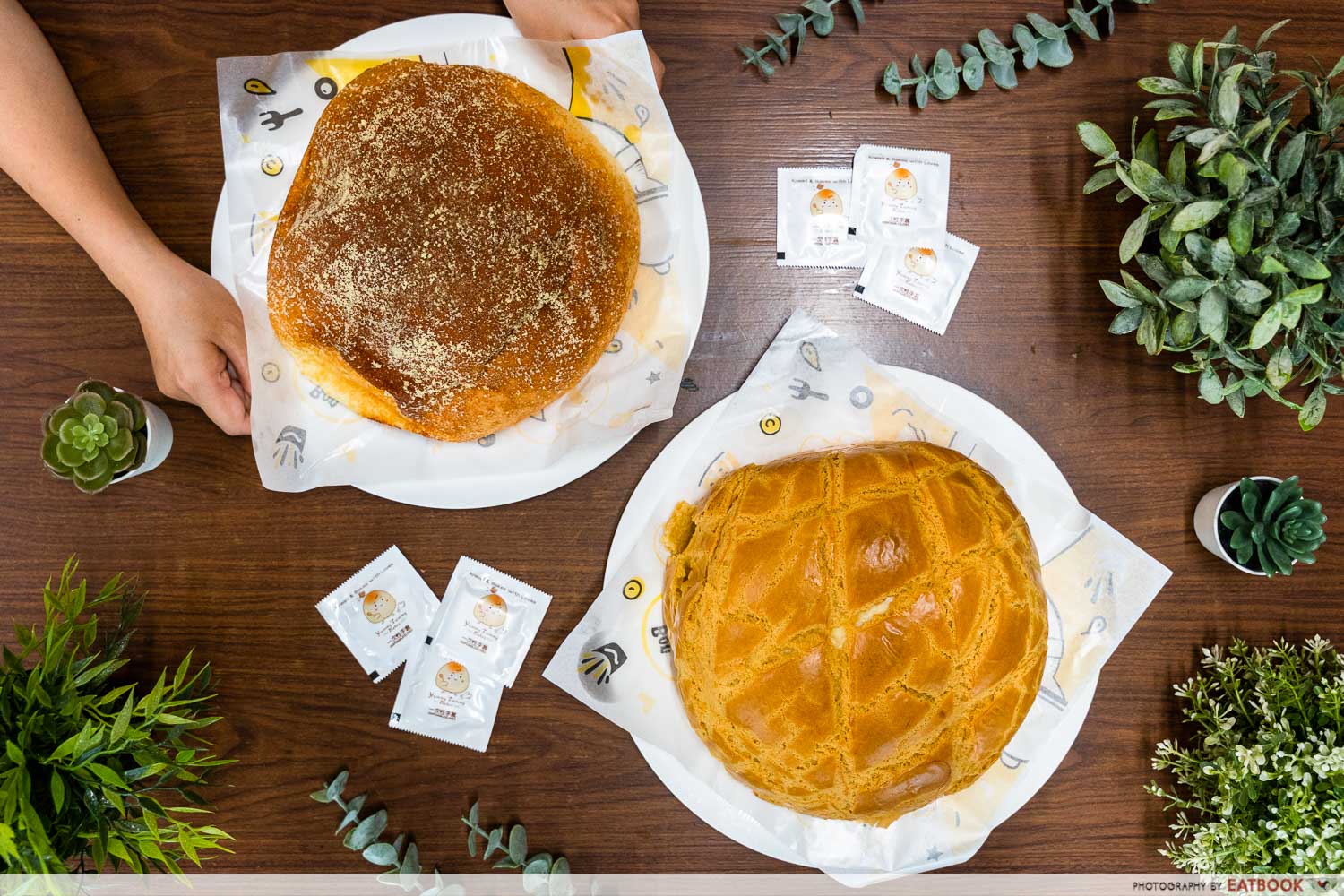 Of the two buns that we tried, we much preferred the Cheddar Cheese Coated with Parmesan Cheese, which featured a layer of cheddar just beneath the crust, and dusted with parmesan cheese to finish. The savoury cheddar was a good match to the Japanese Curry Chicken, a mild curry that's kid-friendly, and has tender pieces of carrot as well.
To order your Curry Bomb, head to Yummy Tummy Bakes' Instagram page and drop them a DM, or send them a WhatsApp message at 9367 0998. Do note that slots are limited, as the Curry Bombs are baked fresh each day. At this point, November's slots have already been fully committed.
Delivery is free if you order more than eight buns; otherwise, it's chargeable at $10 a location. Alternatively, you could opt for self-collection at Singapore 680280, their address in Choa Chu Kang.
For other home-based businesses, check out Bakes by Mabs, a home baker who's got chubby macarons at just $2.50! Otherwise, JIABABA makes Taiwanese-style bagels with fillings such as taro, and peanut butter mochi.
Photos taken by John Lery Villanueva.
This was a media drop from Yummy Tummy Bakes.