Baristart Coffee launches new brown sugar boba series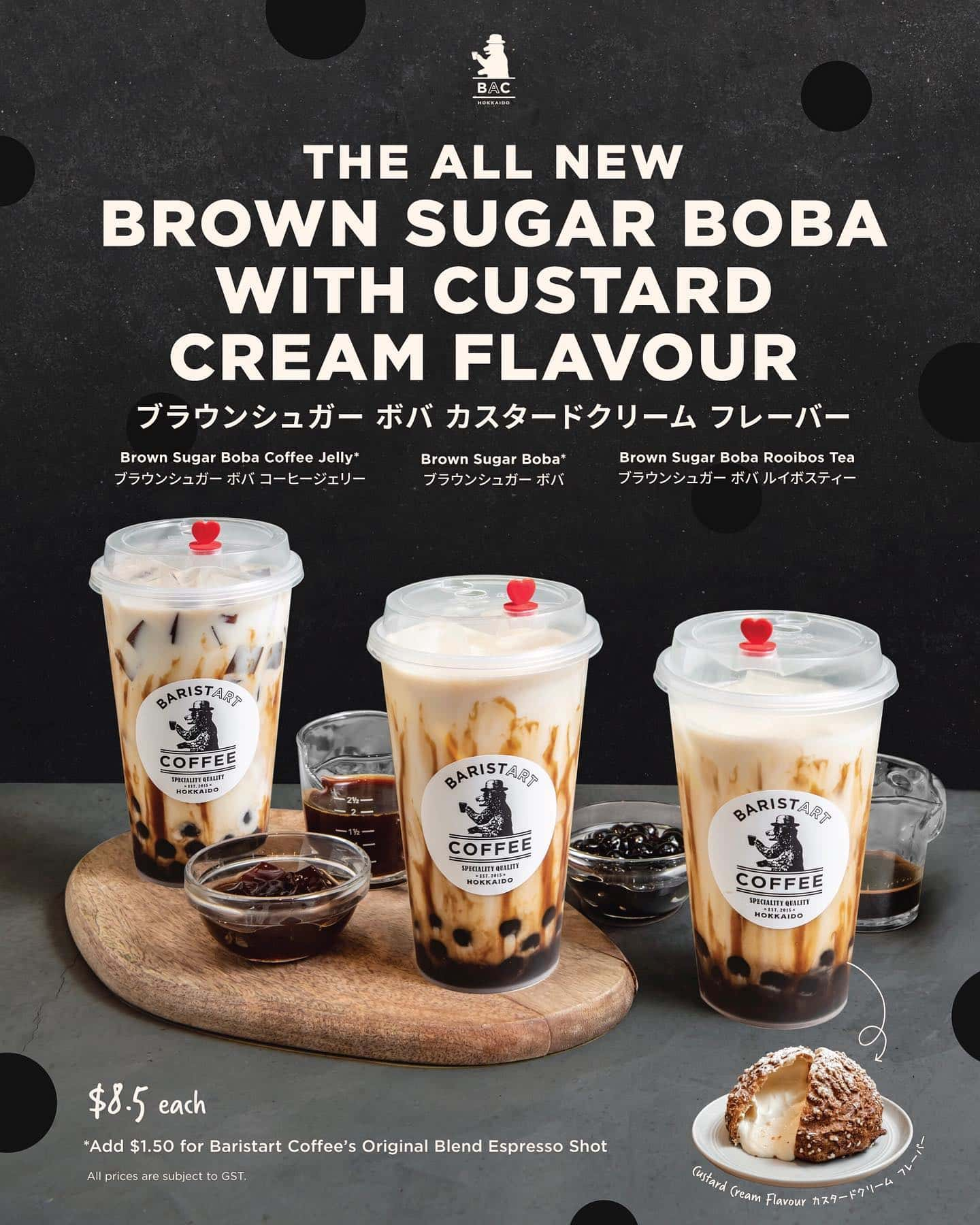 Image credit: Baristart Coffee
Attention to all bubble tea lovers: Baristart Coffee is launching their new brown sugar boba series for you to satisfy your BBT addiction. Originally located in Japan, this cafe at Tras Street takes pride in authentic ingredients, particularly dairy, that are sourced from Hokkaido. Baristart Coffee serves a decent array of local Hokkaido fare and coffee. Recently, they have decided to extend their menu by hopping onto the bubble tea craze. 
Baristart Coffee Review: New Japanese Cafe With Kawaii Dessert And Pork Cutlet Sandwich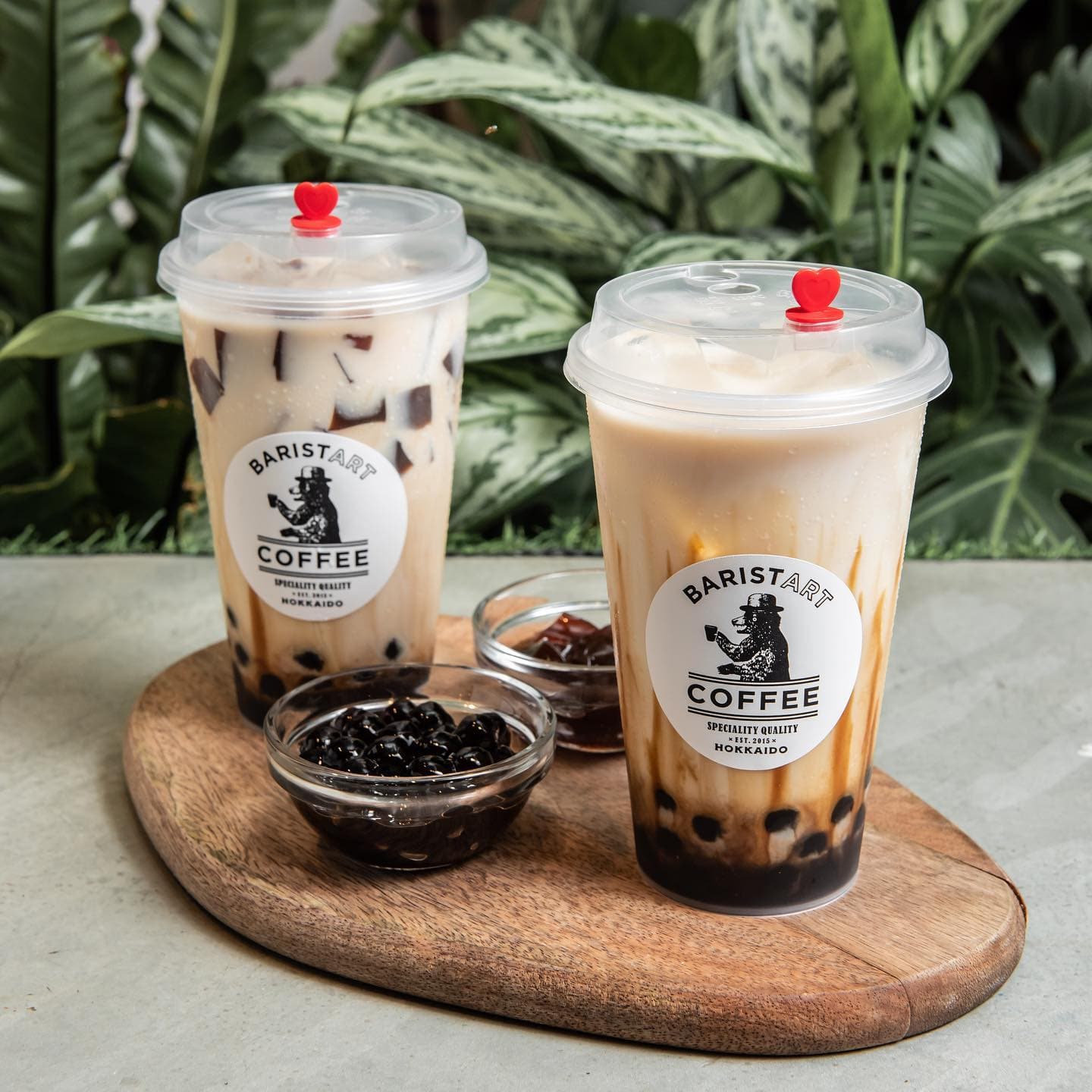 Image credit: Baristart Coffee
This bubble tea version is no ordinary drink because Baristart Coffee has brought the best of both worlds together, with rich brown sugar tapioca pearls and custard cream flavours from their signature cream puffs. Moreover, it is made with their special full-bodied Hokkaido BIEI Jersey Milk, which helps to induce a slight sweetness along with a rich and creamy consistency. I also read a fun fact on their site mentioning that the Hokkaido milk used is from Brown Jersey Cows, which makes up only a mere 1% of the Japan cow population.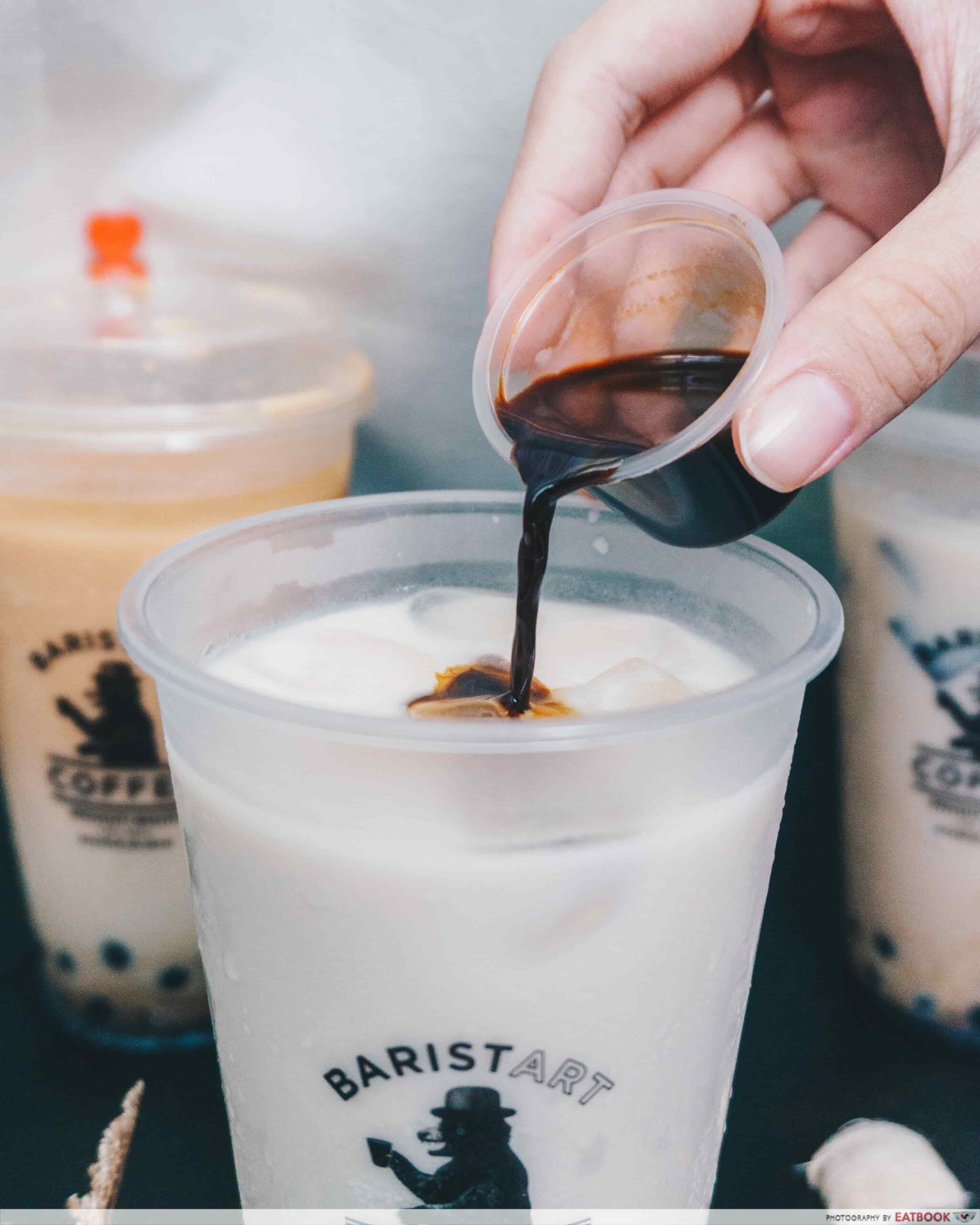 Baristart Coffee is featuring three different selections in this new range, each priced at $8.50. Aside from the standard Brown Sugar Boba, you can select their Brown Sugar Boba Tea drink for an addition of Japanese Rooibos tea.
For coffee enthusiasts who are looking for an energy booster, the Brown Sugar Boba Jelly drink comes with their Baristart Blend coffee jelly. Alternatively, you can top up $1.50 for the  Baristart Coffee's Original Blend espresso shot, perfect for your next caffeine fix.      
The brown sugar boba series will only be available at Baristart's Tras Street outlet. You can also purchase the drinks through GrabFood or their online site.
After Coffee: New Dessert Shop With Salted Egg Yolk Milk, Red Bull Coffee And More
For more ingenious flavours, do check out After Coffee's new line of bubble tea. Also, attempt our homemade brown sugar boba recipe if you're up for a challenge! 
Brown Sugar Pearl Fresh Milk Recipe: Cheap Homemade Boba Tea That's Just As Good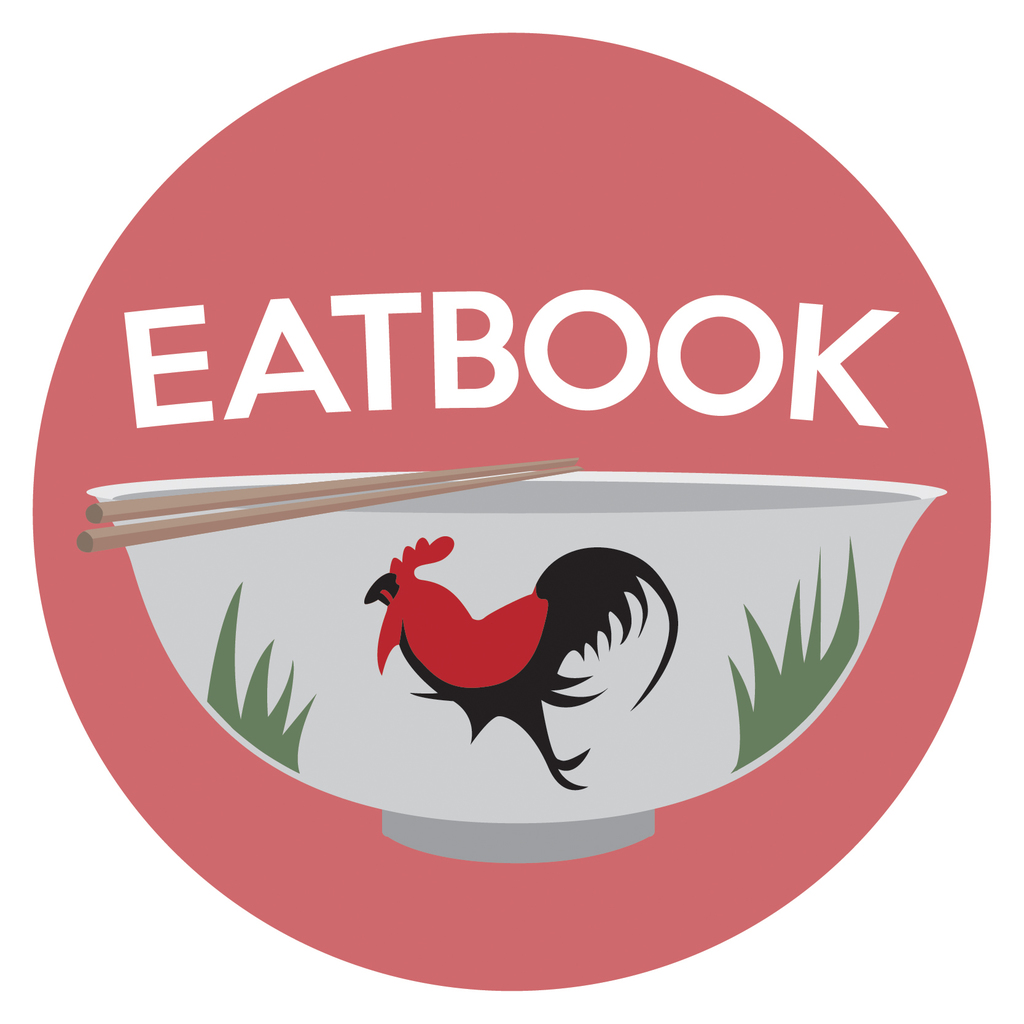 Drop us your email so you won't miss the latest news.