Strawberry Honey Blossom Creme Frappuccino at Starbucks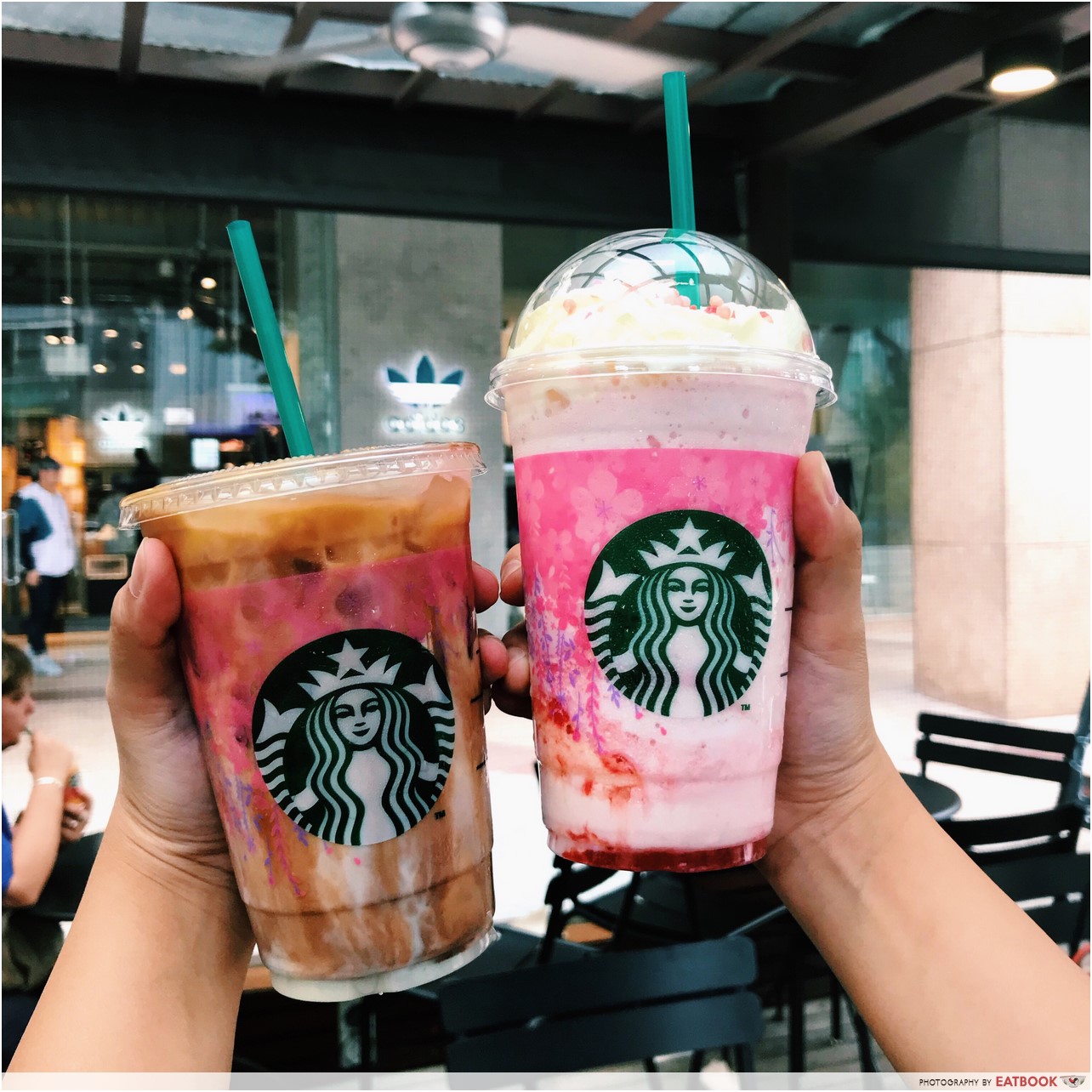 Those who have been to a Starbucks outlet in the States would know that they offer way more drinks and dairy alternatives than the outlets we have here. And it seems like Starbucks Singapore has heard our cries of unjust because they are now offering coconut milk as a dairy substitute!
Other than that, the chain has also just introduced new drinks, namely Coconut White Mocha Macchiato (from $7.50), Piccolo Latte ($5), and a limited-time drink called Strawberry Honey Blossom Creme Frappuccino (from $7.80).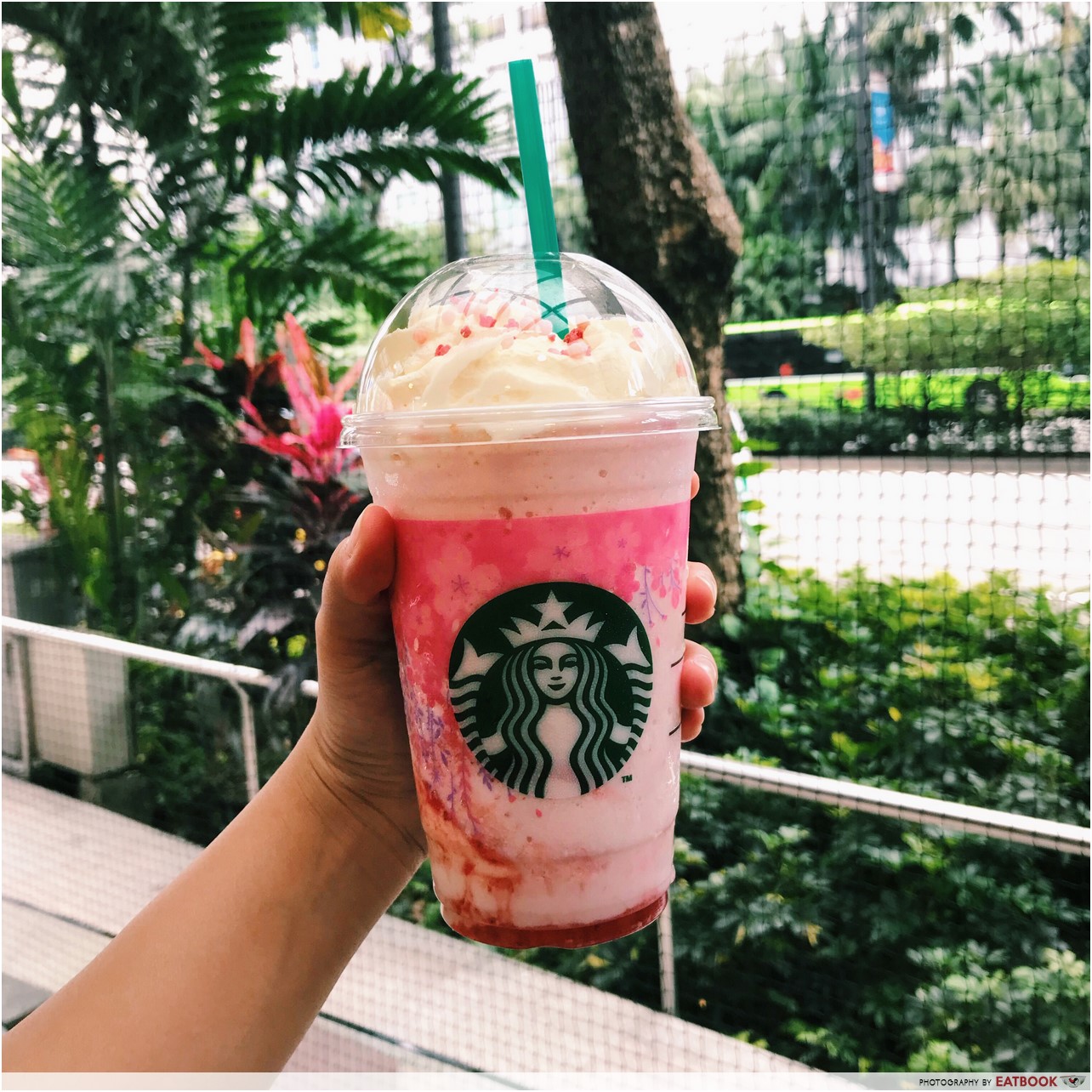 The pink Strawberry Honey Blossom drink features a base of strawberries and milk, complemented by honey-flavoured whipped cream, a sprinkle of freeze-dried strawberries, and pink rice puffs.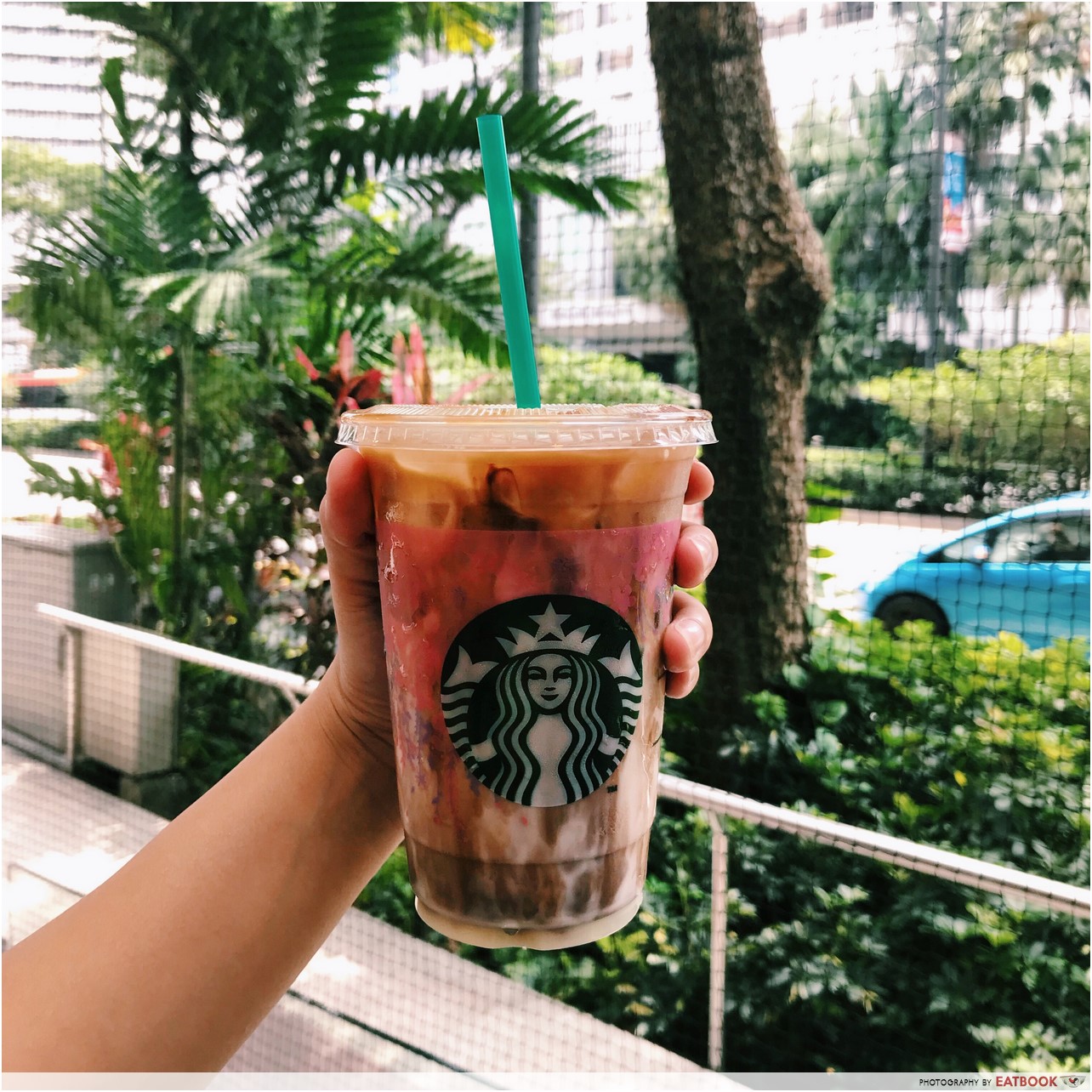 The Coconut White Mocha Macchiato is a mix of coconut milk, white chocolate sauce, milk, and espresso, along with drizzles of caramel sauce and chocolate sauce. 
It is not said when the Strawberry Honey Blossom Creme Frappuccino will be in stores until, so give it a shot while you can!