Wu Pao Chun at Paragon
It's been a hot minute since Wu Pao Chun opened their flagship store in Capitol Singapore back in 2019, but now, the famed Taiwanese bakery has finally expanded to a second location in the heart of Orchard Road. Located in Paragon, this latest store boasts the same spread of bakes, including their award-winning loaves.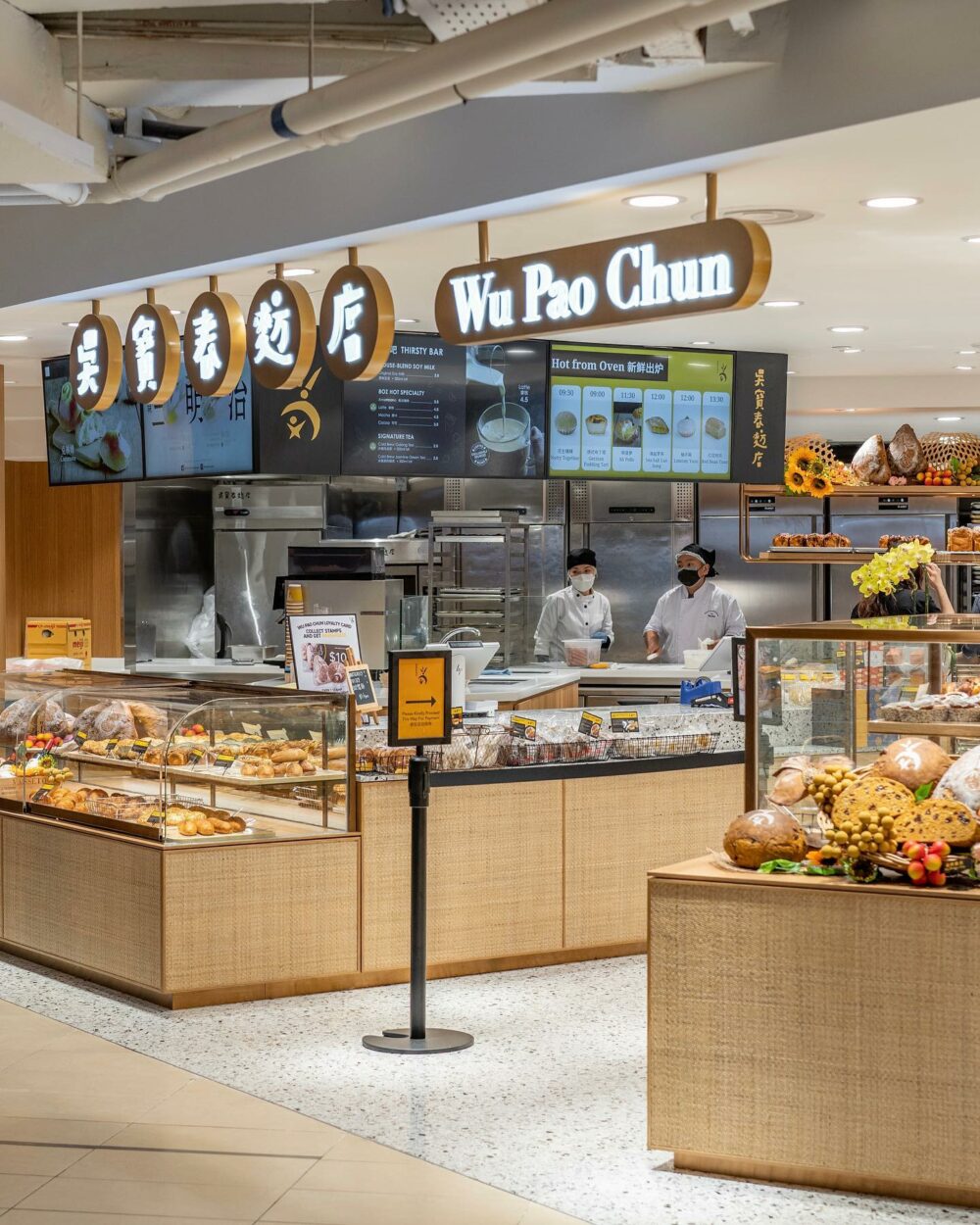 Image credit: Wu Pao Chun
The bakery at Paragon is situated in basement one of the mall, where BreadTalk used to be. The new outlet also boasts LED screens that provide helpful information on the times you'll be able to get your hands on fresh batches of bread.

Image credit: Wu Pao Chun
If you didn't know, the bakery was founded by none other than the man himself, who the bakery is named after. He was also the world champion at the 2010 Les Masters de la Boulangerie in Paris. His winning bakes at this competition are now known as the bakery's Champion Breads—Lychee Rose Royale and Red Wine Longan. Priced at $14.80 for a half-loaf, and $21.80 for a full, these hefty breads are definitely a notch above your regular slices of Gardenia.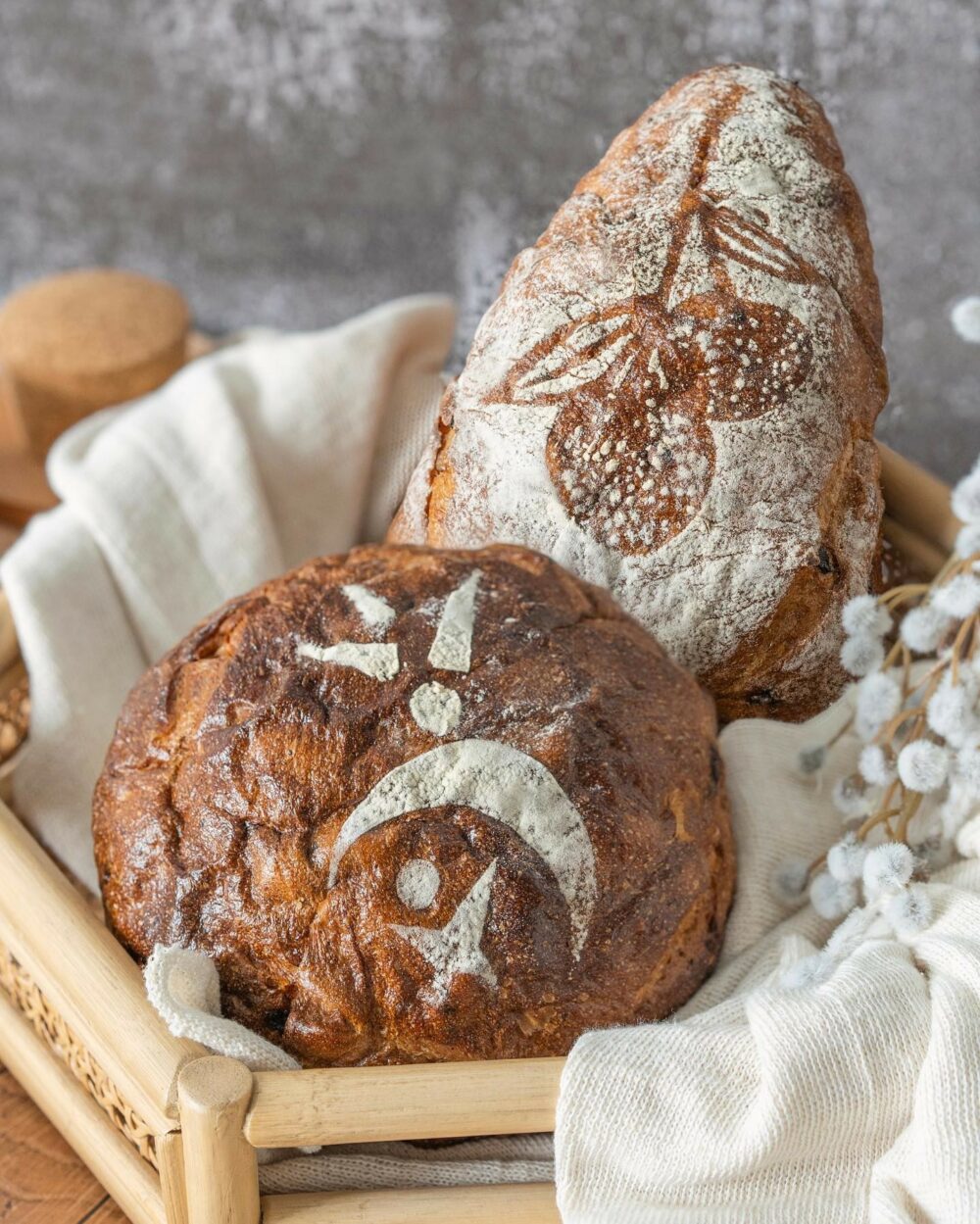 Image credit: Wu Pao Chun
The Red Wine Longan is their bestseller back in Taiwan, and features fresh longan that undergoes a six-day smoking process. More than that, the dough is also enriched with its namesake red wine, and spiked with chunks of walnuts. If you are looking for something with a floral touch, go for the Lychee Rose Royale instead—the dough in this loaf gets an overnight soak in lychee wine, black leaf lychee, and natural rose petals!
Butter Bread Review: Ex Shangri-La Hotel Chef Opens Bakery With Egg Tart Croissants, Mochi Scones And More
Of course, besides the big loaves, there are buns on the menu as well. These include the Singapore-exclusive Coffee C ($2.80), layered with swirls of Nanyang kopi custard and peanuts, or their bestselling Lava Moon, AKA liu sha bun. Another popular option is Royal Mentaiko, which is their take on the popular Korean garlic cheese buns, topped with a house-special mentaiko sauce.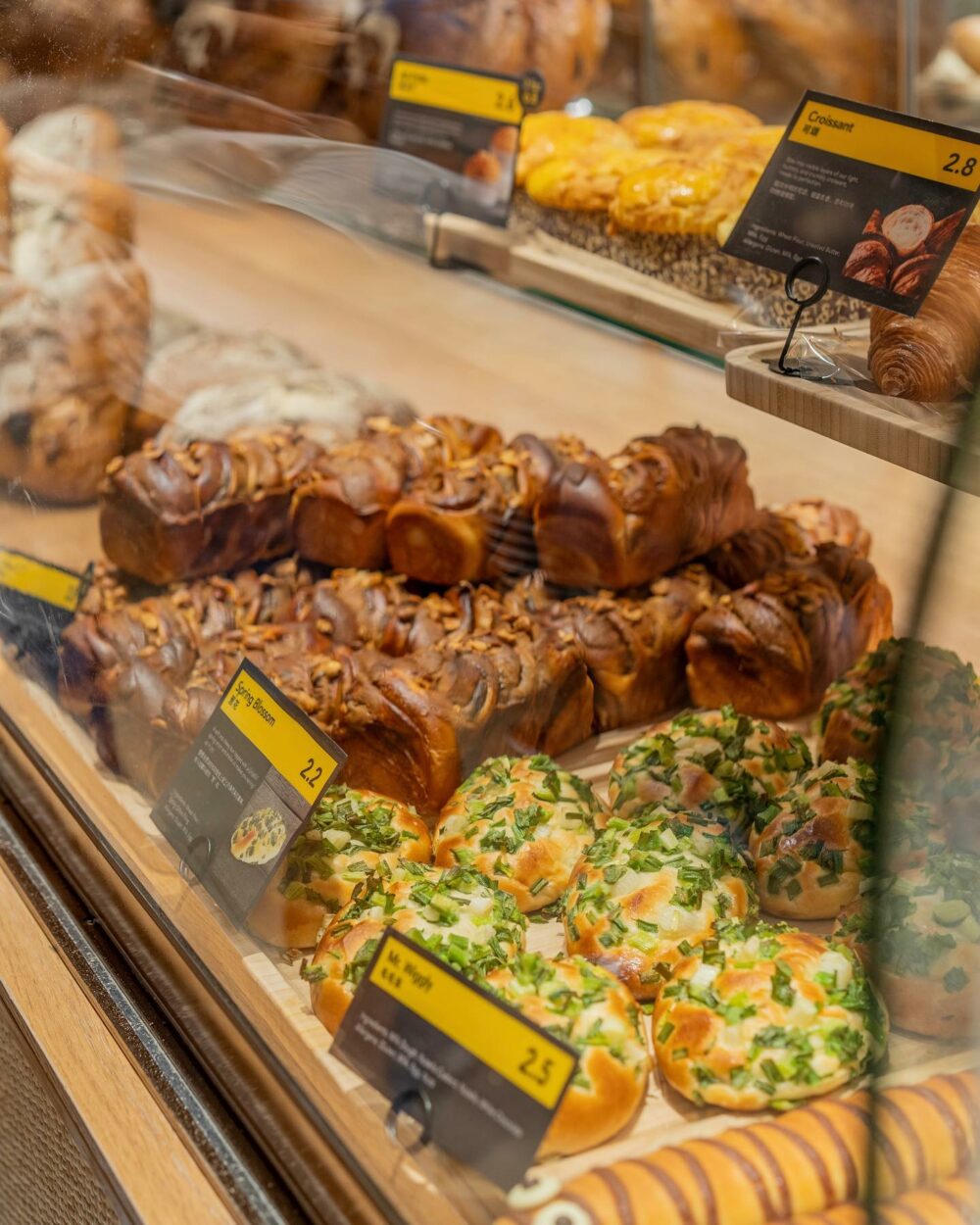 Image credit: Wu Pao Chun
For something a little more Taiwanese-inspired, look to the Spring Blossom ($2.20) bun, where scallion and shallot oil, plus chopped scallions, produce a bun version of the much-loved cong you bing.
Another bakery that you can check out is Butter Bread, which is opened by an ex-Shangri La chef! Alternatively, Serangoon Gardens Bakery & Confectionery is a super old-school bun shop you should visit.
Address: 290 Orchard Road, #B1-11/12, Paragon, Singapore 238859
Opening hours: Daily 9am to 9:30pm
Website
Serangoon Gardens Bakery & Confectionery Review: 40-Year Old Bakery Sells Luncheon Meat Buns, Taro Bread And More
Feature image adapted from Wu Pao Chun.