ISETAN Japanese food at NEX till 30 October 2022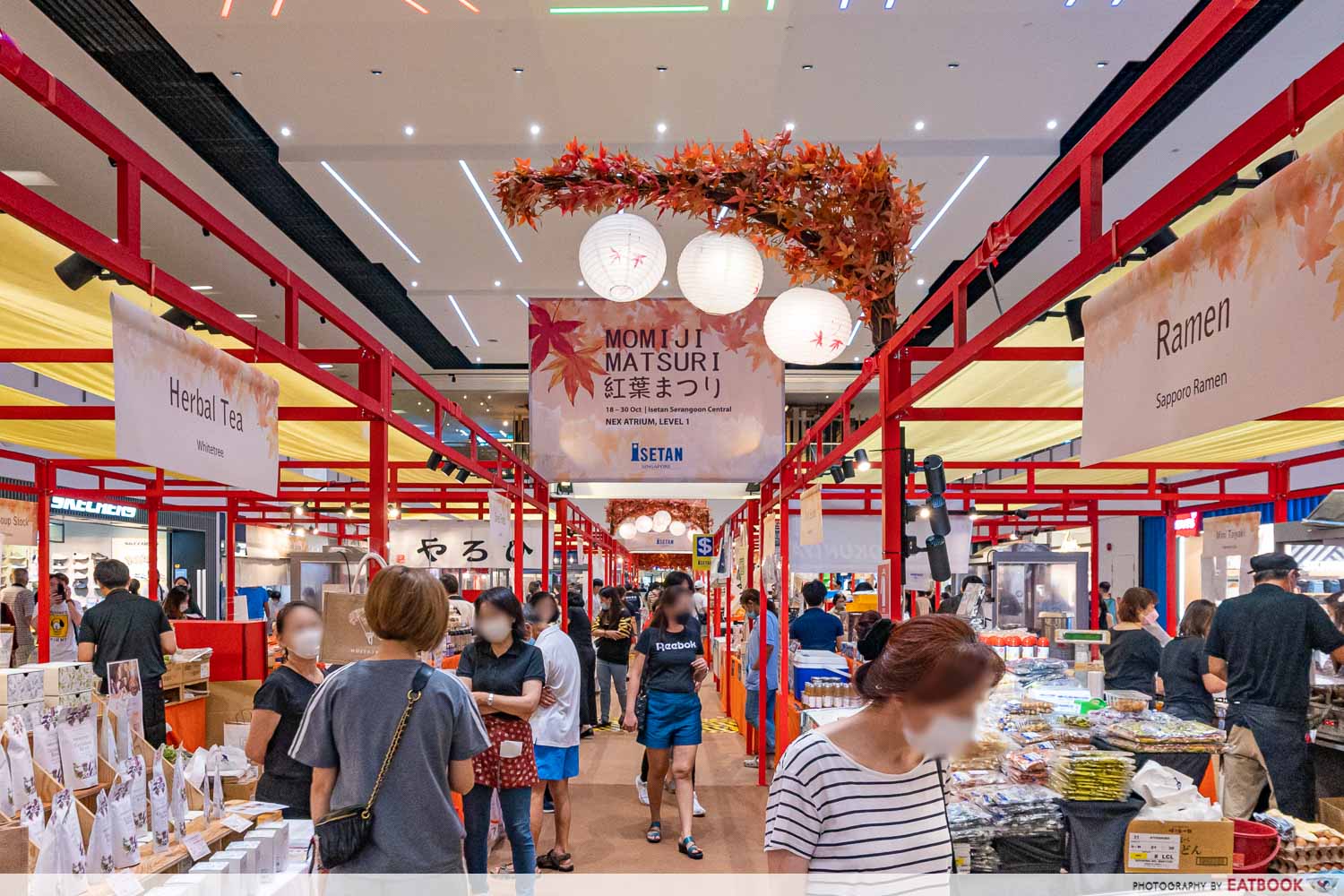 Plane tickets to Japan may be too expensive at the moment, but you can still get a taste of the country's unique flavours at the ISETAN Momiji Matsuri Fair. The food fair returns to NEX after a two-year hiatus, and will continue to offer its Japanese goods till 30 October 2022.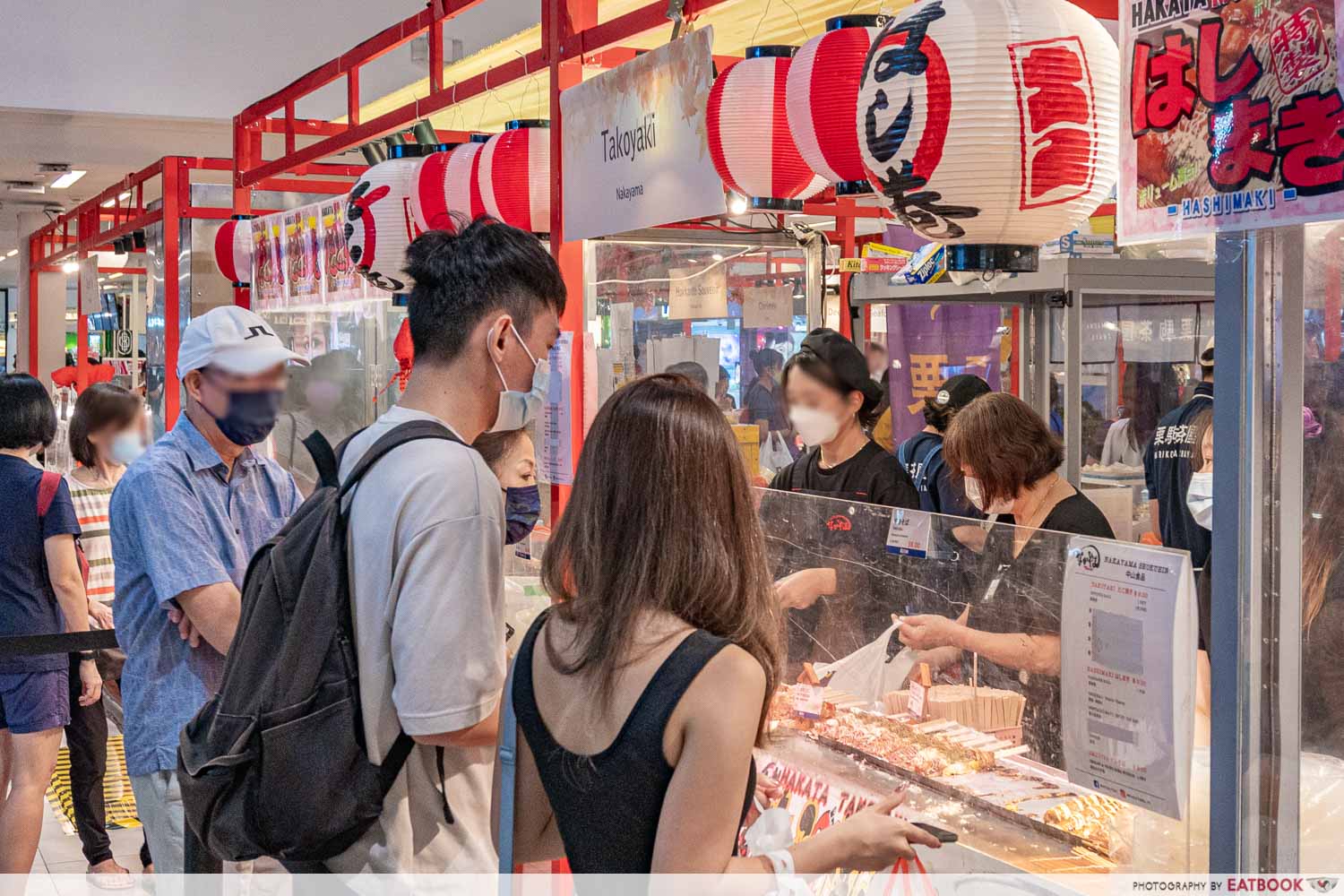 The food fair features a great variety of sweet and savoury items from 25 Japanese brands. While there are specialty products such as premium sake and fruits worth checking out as well, we were mainly there to try the yummy street food.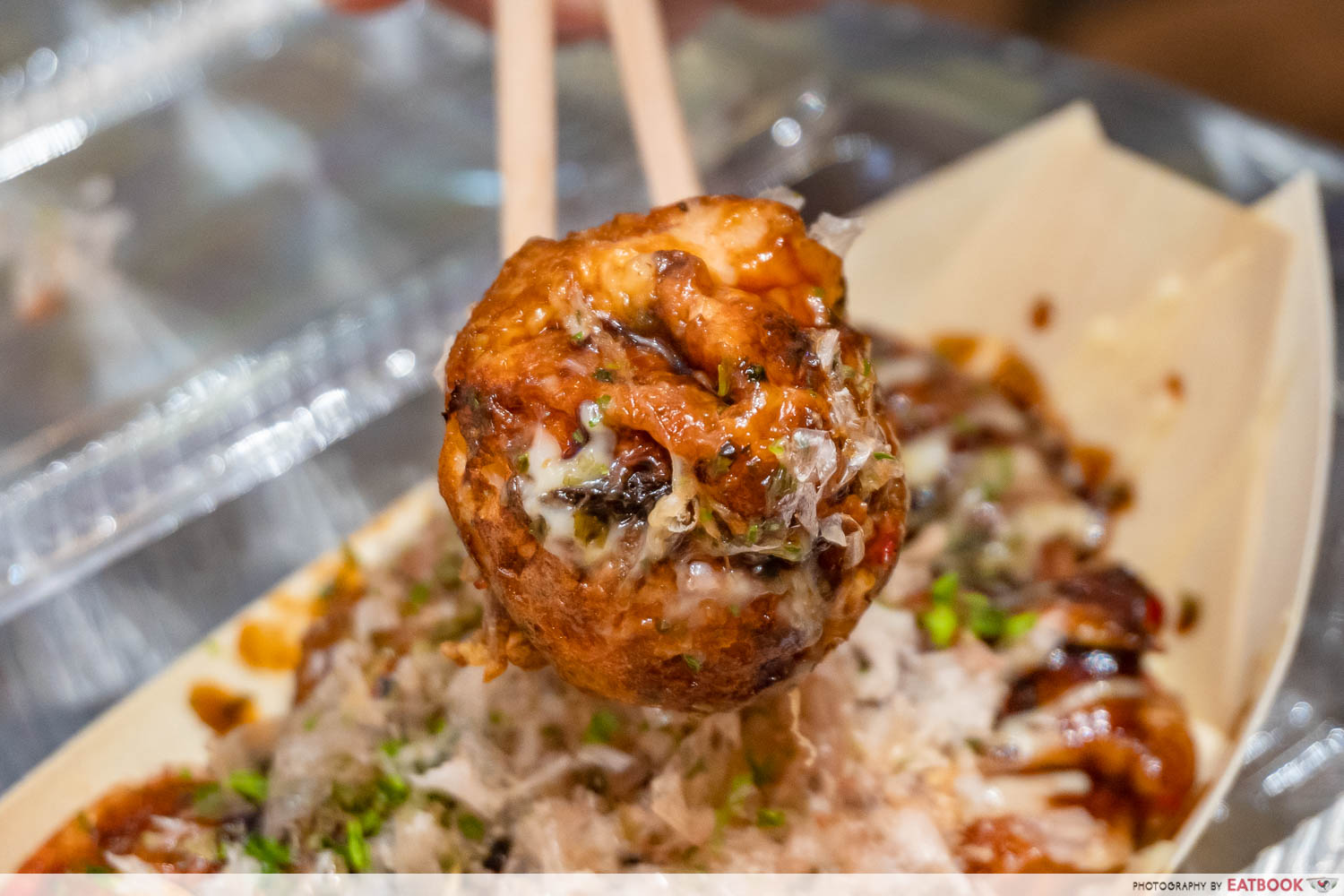 I'm happy to report that the Octopus Ball ($8 for six pcs) takoyaki from the Nakayama Shokuhin stall was legit. Each savoury ball had a slightly crispy outer surface, which contrasted the smooth octopus on the inside. For something heartier, the stall also offers Omelette with Fried Soba Noodles ($8).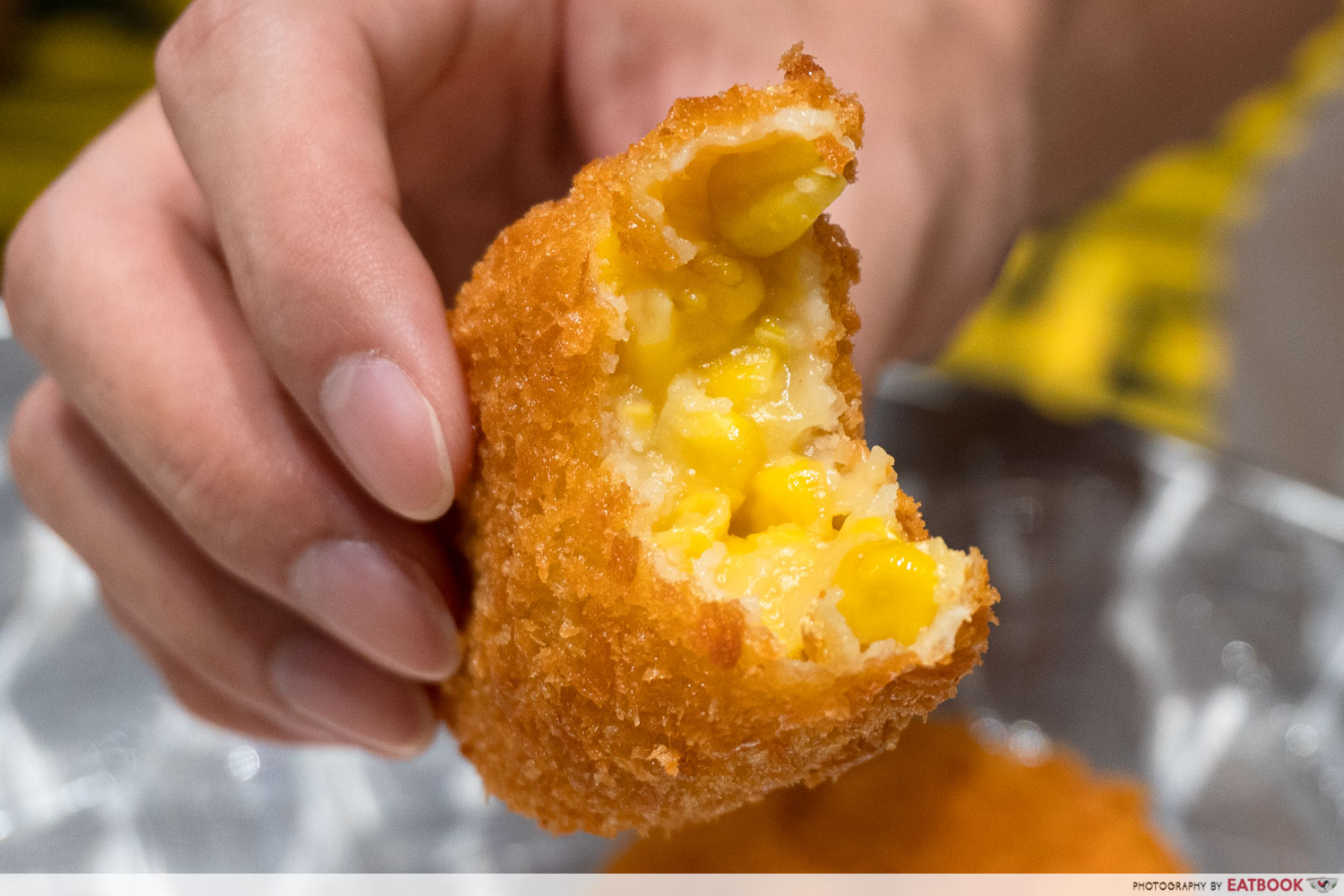 Croquette expert Mitamura is another excellent stall to buy from. They have a good number of croquette fillings to choose from, including Potato & Corn and Pumpkin. One piece goes for $3.30, while three will set you back $9.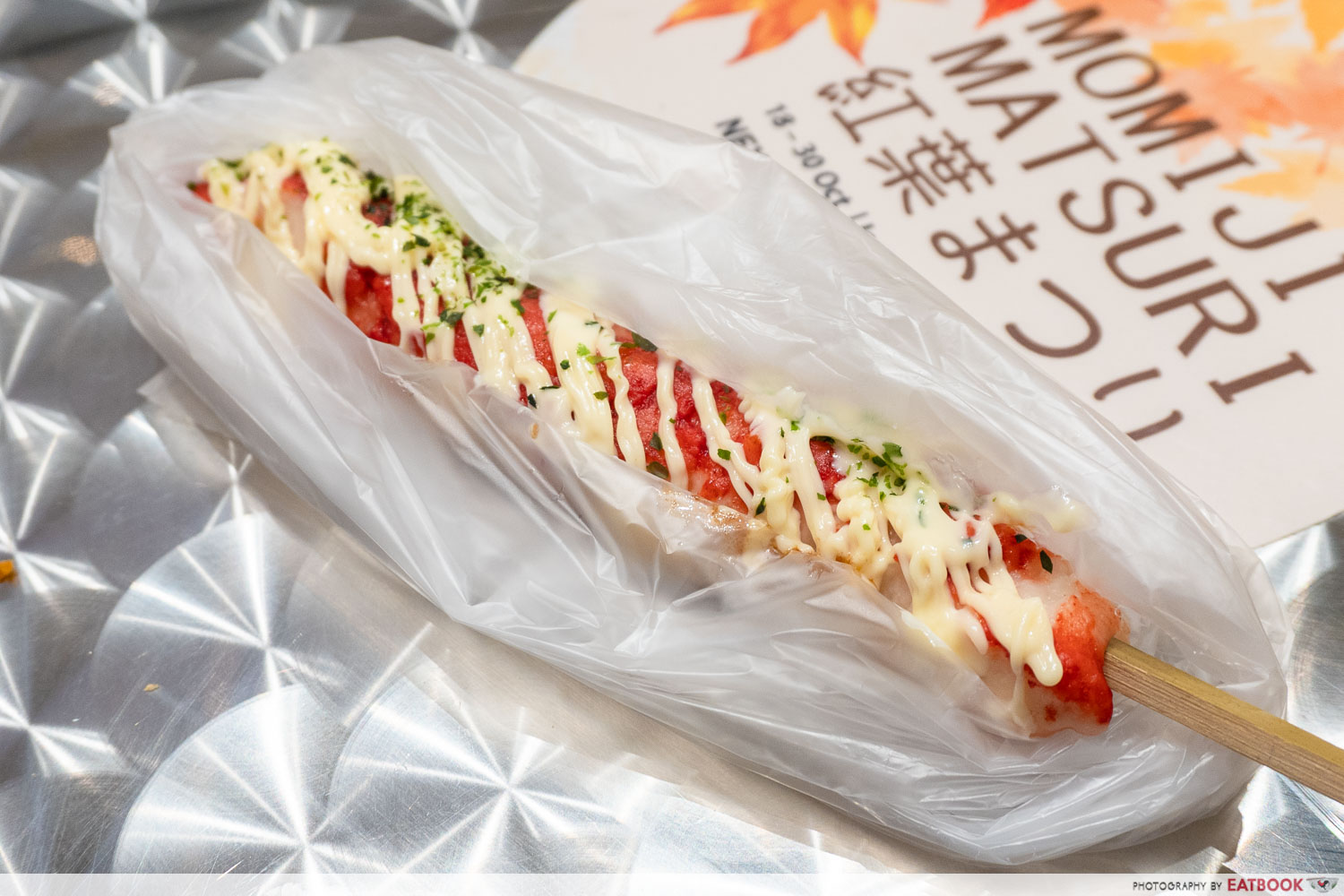 One dish that really caught my eye was the Mayonori BBQ Crab Stick ($10.80), which can be found at the Hokkaido Yamato stall. It's easily the biggest piece of crab stick I have ever seen—about the length of a bottle of coke. Its tender meat, smoky flavour, and creamy mayo make this a superb snack.
As for sweet treats, Yakimono Club offers a range of dango and daifuku. We recommend you get their Two Piece Assorted Dango Set ($6), which comes with a stick of your regular shoyu-covered dango, but also one with sakura and mugwort flavours.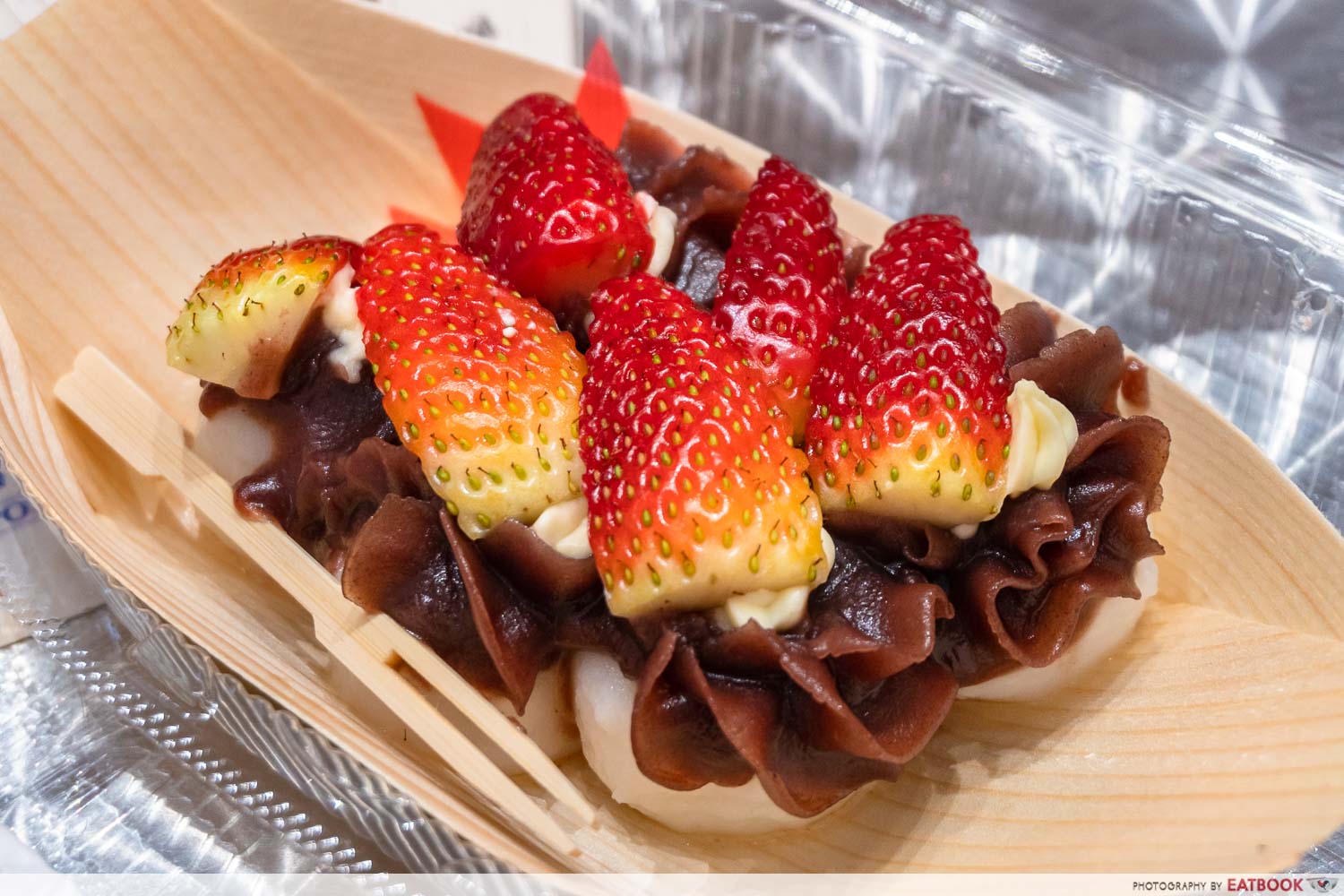 The Instagrammable treats at Kurikoma Chaya are also worth a shot. Their Dumplings with Strawberry & Mascarpone ($6), for instance, has fresh strawberries atop rich mascarpone cream and ultra-soft mochi.
For a great Japanese grill and sushi bar to check out, have a read of our Ka-EN Grill & Sushi Bar review. Those who enjoy sourdough bakes should look at our Kobashi Bakery review.
Address: 23 Serangoon Central, NEX Atrium Level 1, Singapore 556083
Opening hours: Sun-Thurs 10:30am to 9pm, Fri-Sat 10:30am to 9:30pm
Website
Ka-EN Grill & Sushi Bar Review: Japanese Restaurant In City Hall With DIY Wagyu BBQ
Photos taken by Casandra Nicholas and Melvin Mak.
This was an independent visit by Eatbook.sg.