Parents' Month buffet at JEN Singapore Orchardgateway b
y Shangri-La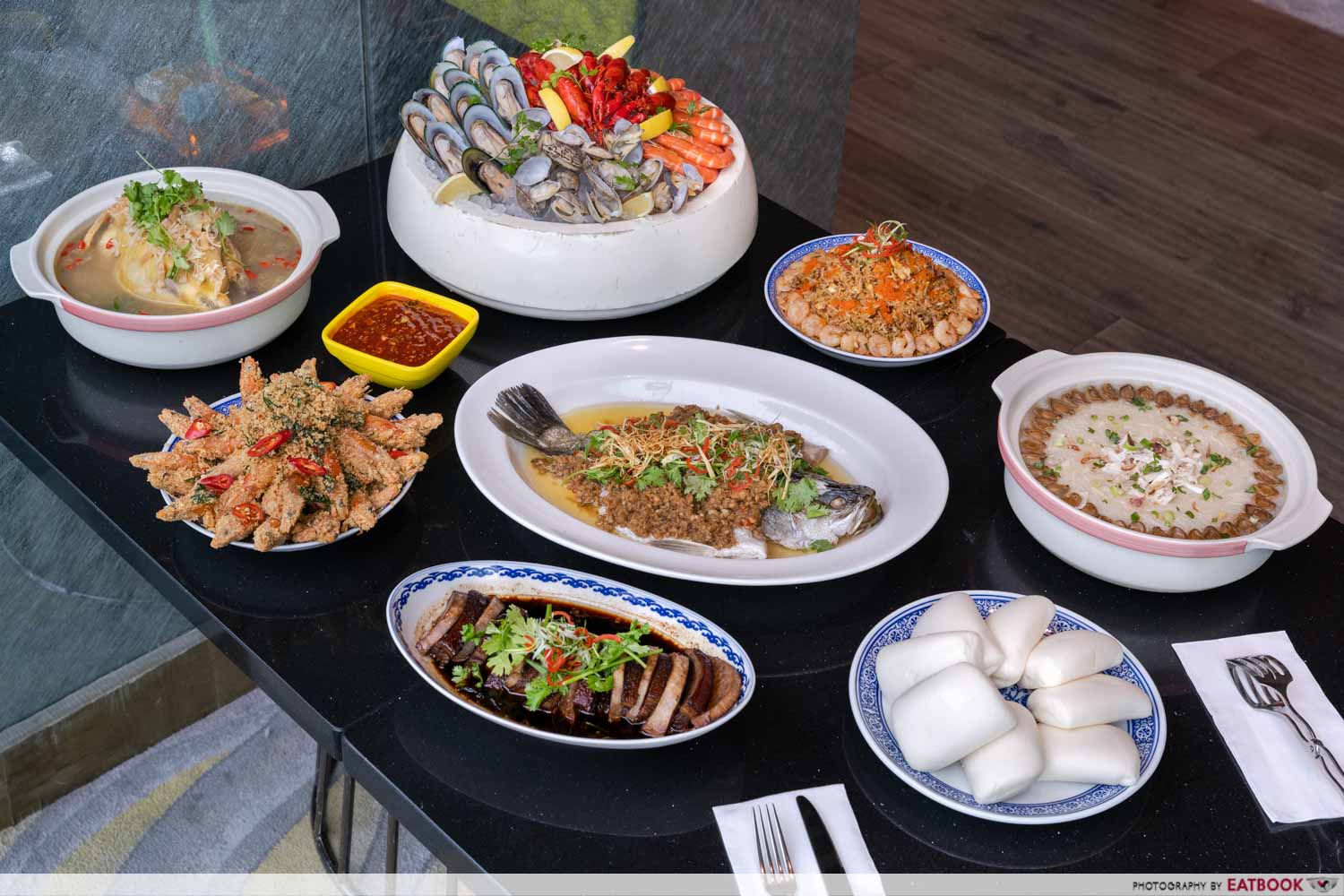 Just in case it slipped your mind, Mother's Day this year falls on 14 May, while Father's Day comes around on 18 June. If you're looking to celebrate them both with a blast, check out Makan@JEN at JEN Singapore Orchardgateway by Shangri-La for a Parents' Month buffet that'll make both mum and dad feel extra loved; we've got a discount code below to make it sweeter for you too!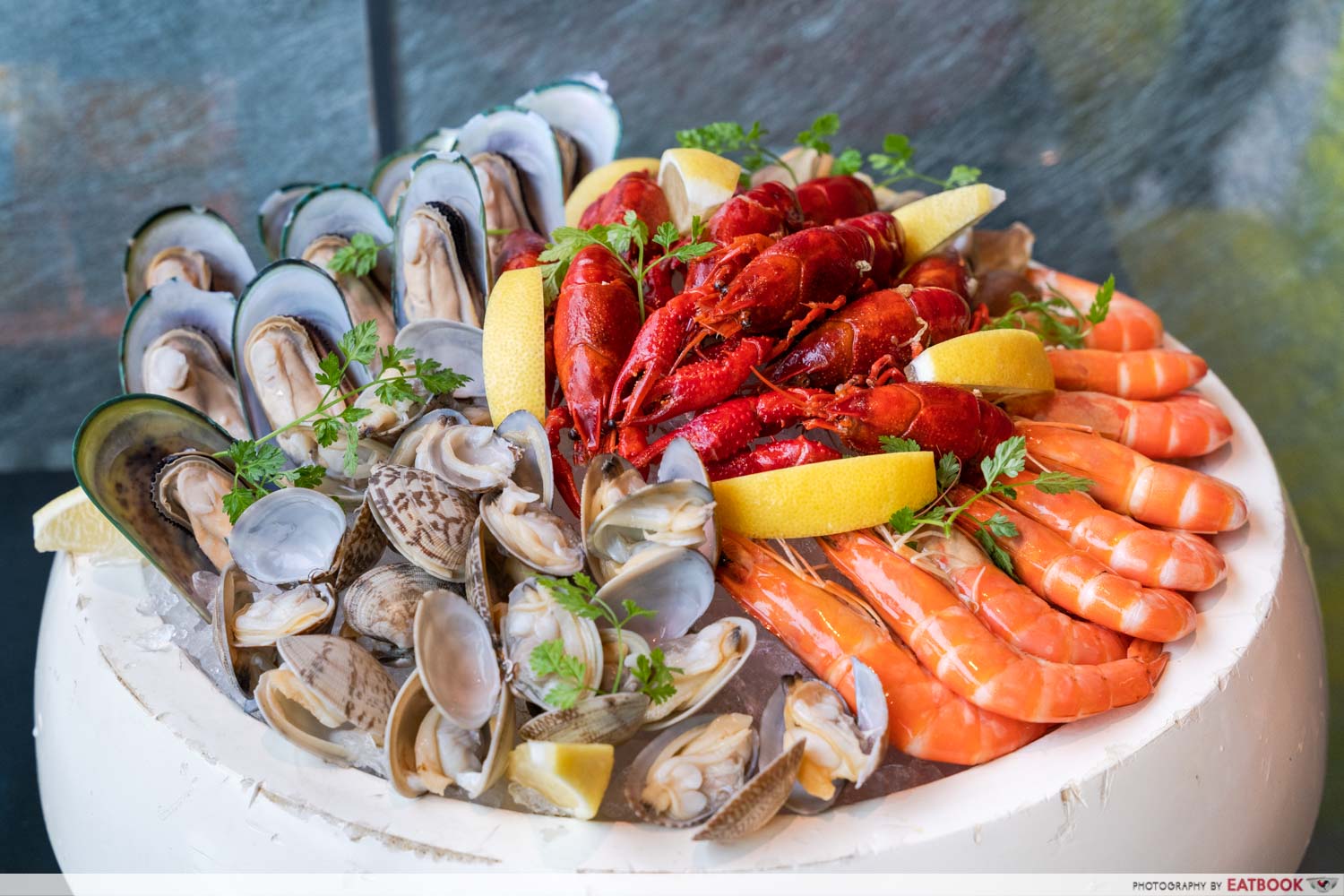 A key attraction at all buffets is undoubtedly the seafood on ice station, and on the Makan@JEN spread, you'll find a bounty of fresh prawns, flower clams, green half-mussels, baby crayfish, and conch.
Move on to one of the Parents' Day buffet specials, Collagen Herbal Soup with Japanese Conpoy, which you'll find on the buffet line in a claypot, with a whole chicken topped with copious amounts of the prized dried seafood.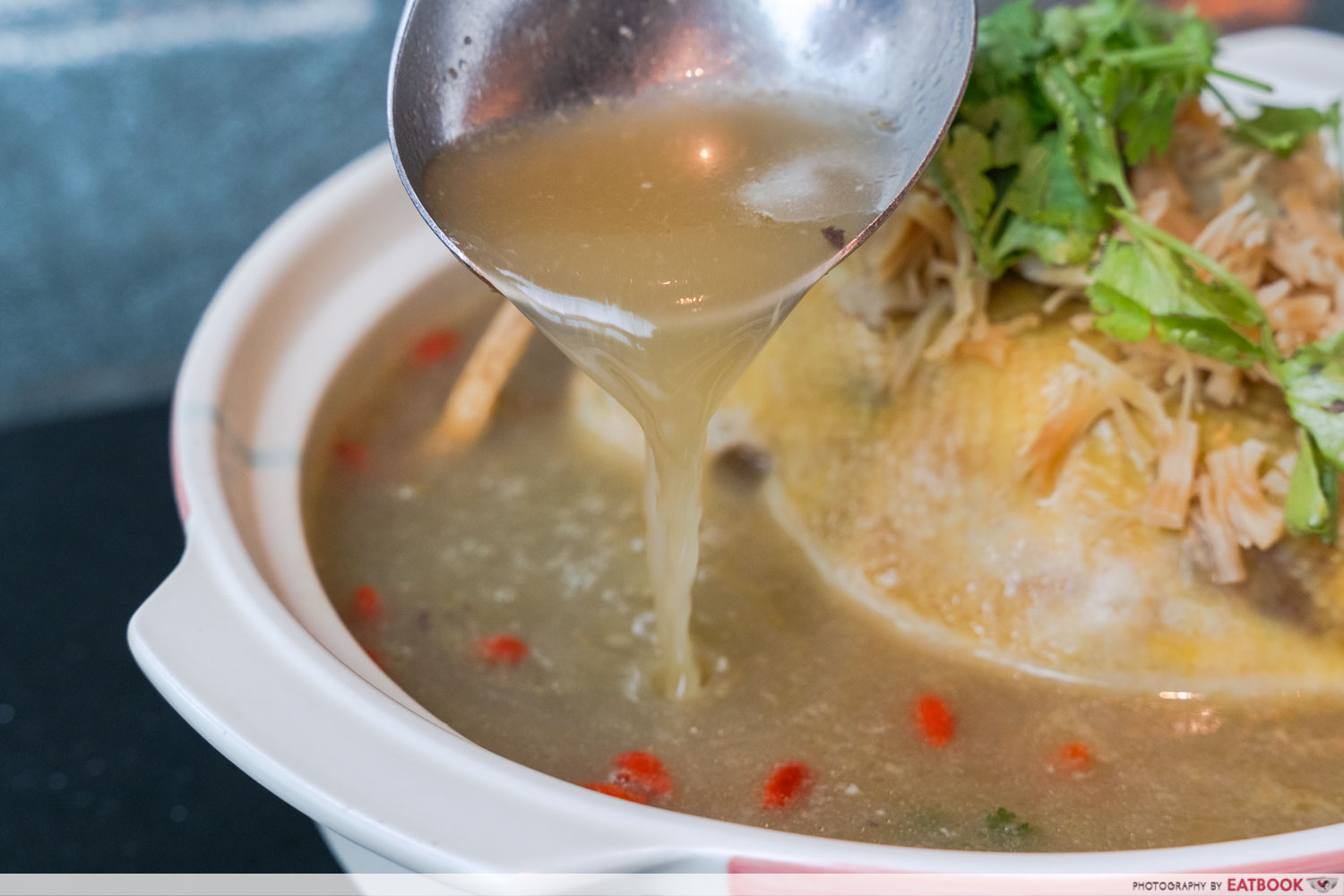 Unlike the usual Chinese soups you'll find at buffets, this collagen-y broth is richer and slightly thicker, though without the stickiness of texture that some might find unappealing.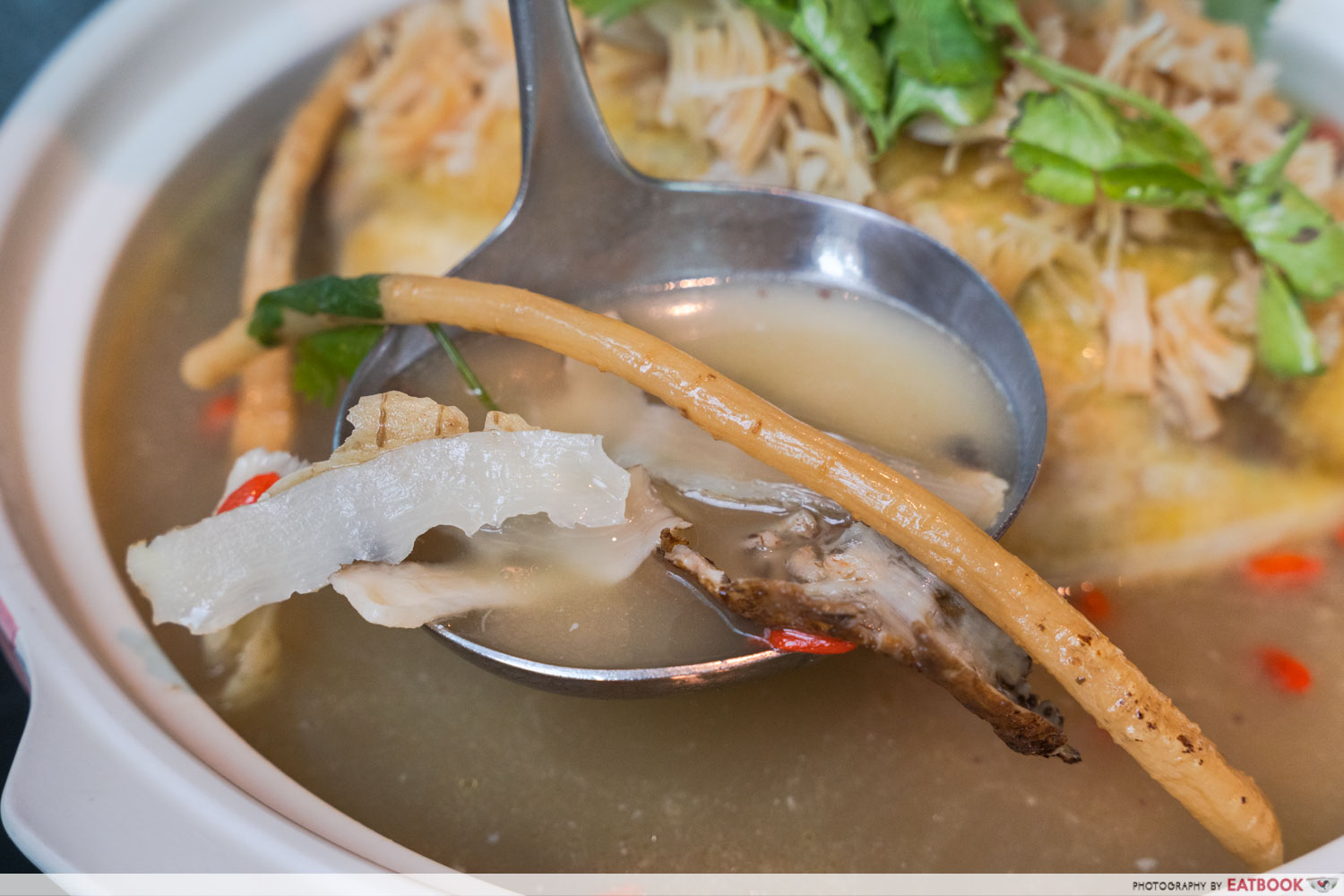 Trawl the ladle through this claypot, and you'll find various Chinese herbs which lend it a subtle, medicinal flavour that both Mum and Dad will love.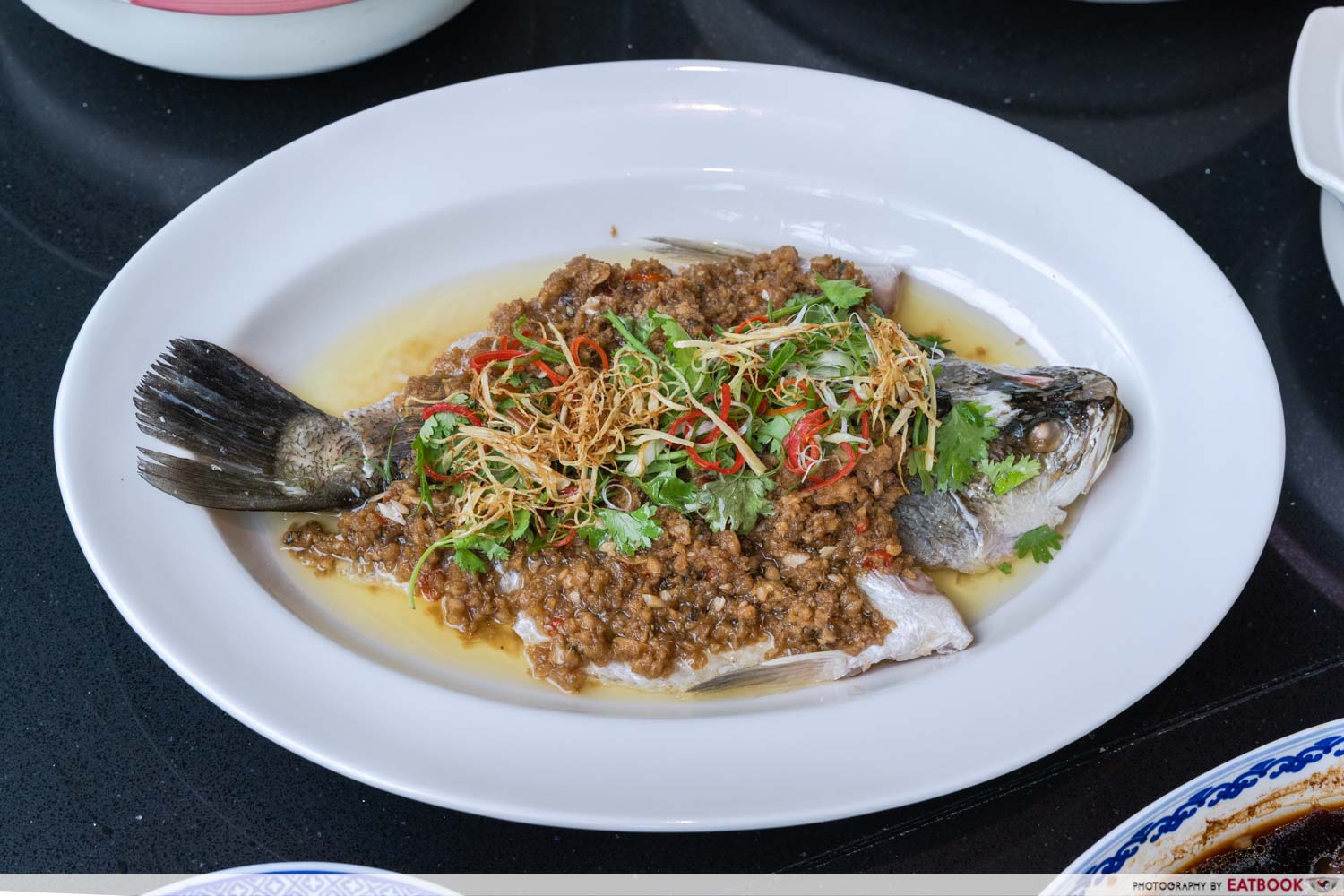 If whole fish is what you're after, a la sit-down Chinese dinners, this buffet JEN Singapore Orchardgateway has got you covered too, with its Baked Whole Seabass with Ginger Garlic Sauce.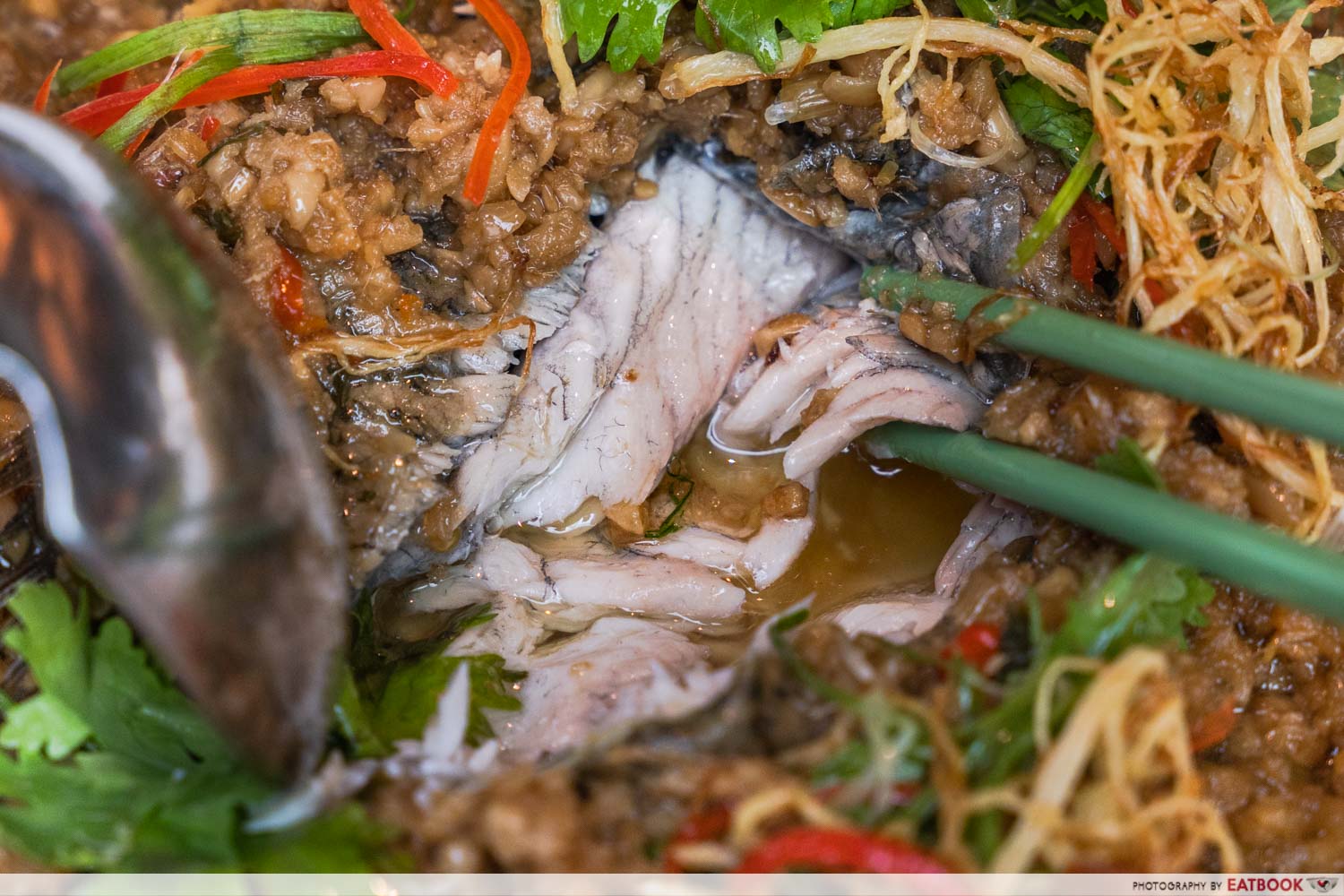 The mild, meaty sweetness of seabass is accompanied by a toothsome, aromatic topping of garlic fried with loads of ginger.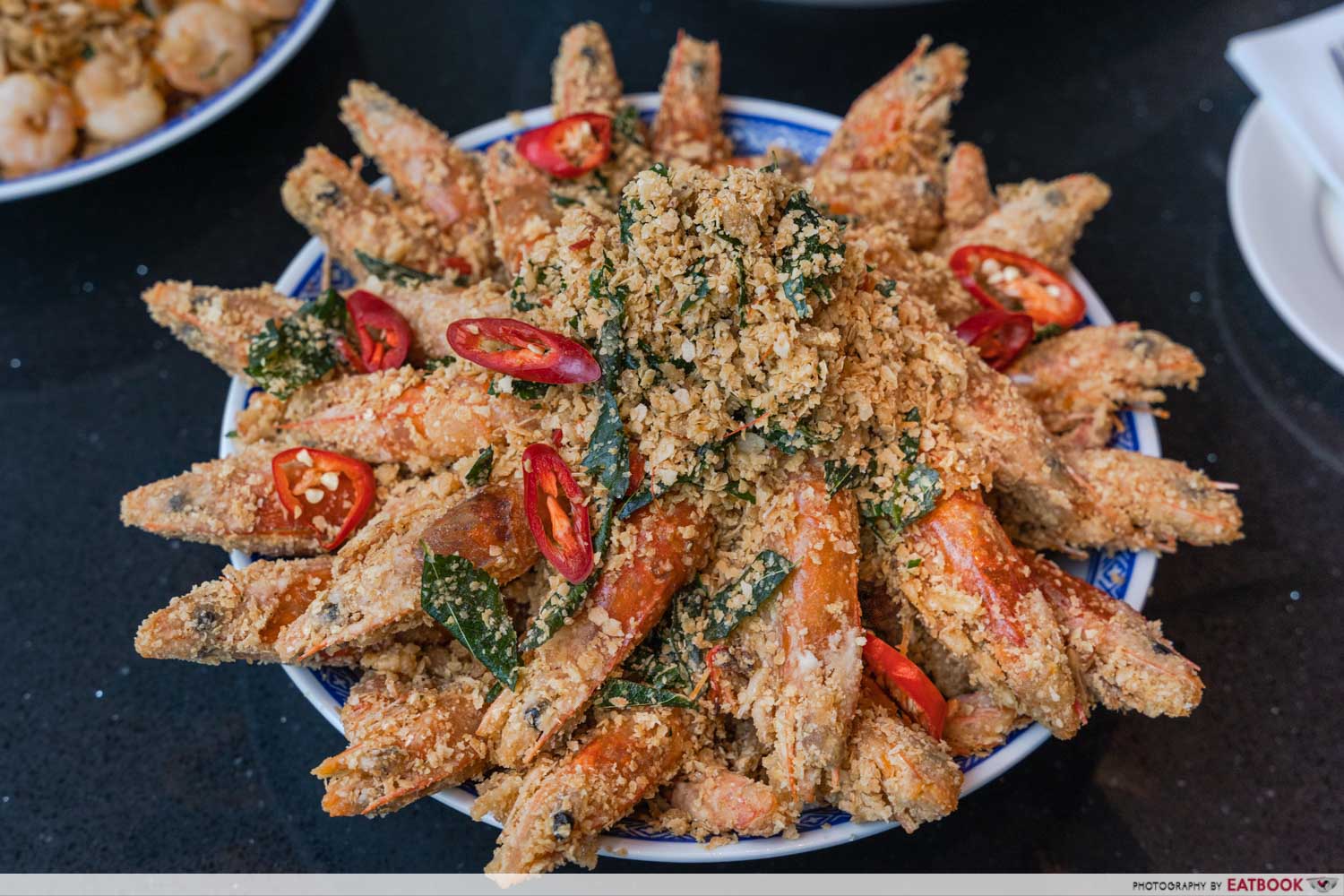 You can tell this Makan@JEN Parents' Day buffet was curated for the two most important people of our lives by the specials on the line-up━such as their Wok Fried Prawn with Cereal Butter and Scallion.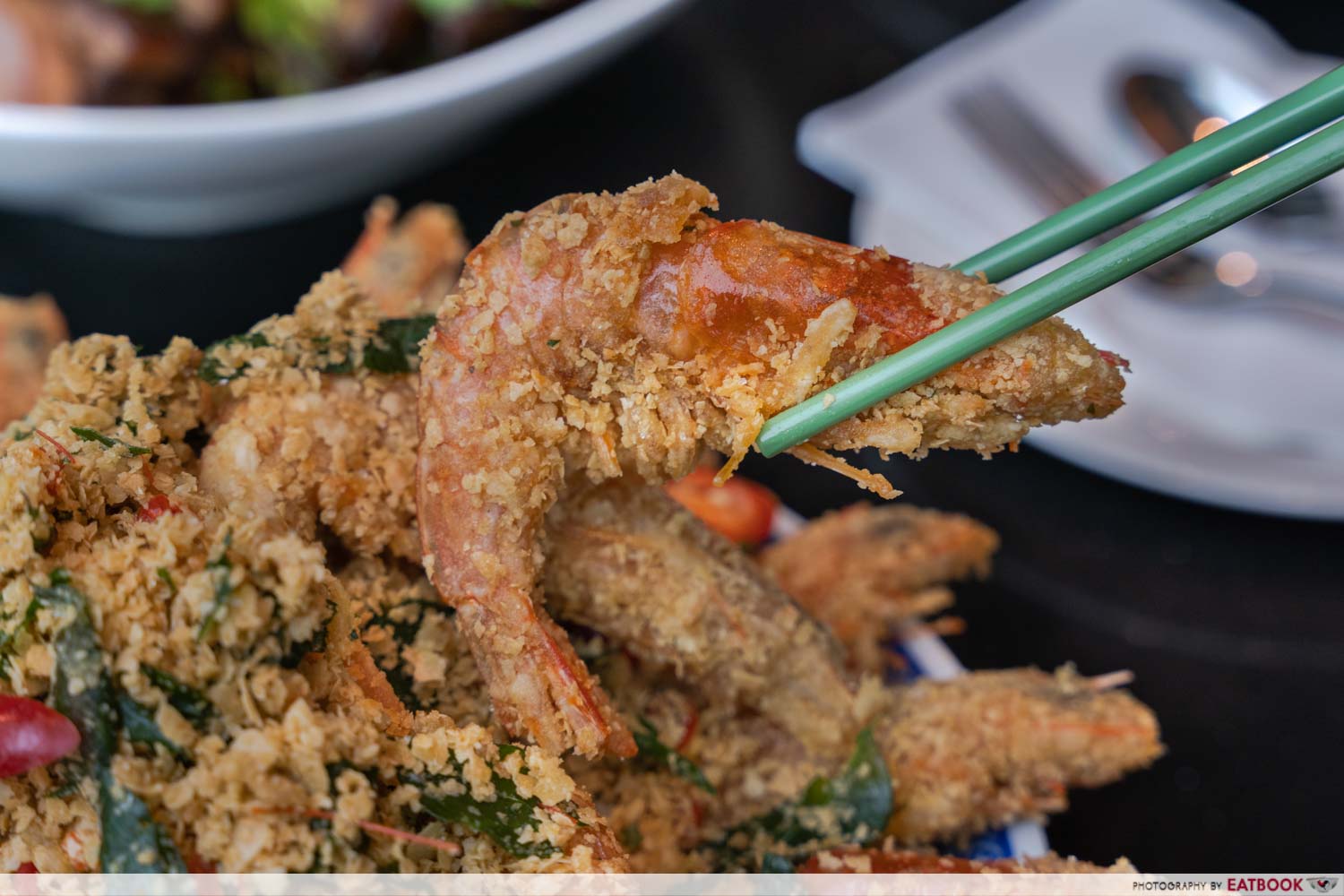 Ordering this at a seafood restaurant means a finite number of prawns for everybody. At this buffet, those who want to indulge can have as many as they like, and nobody has to fight for all that crispy cereal topping.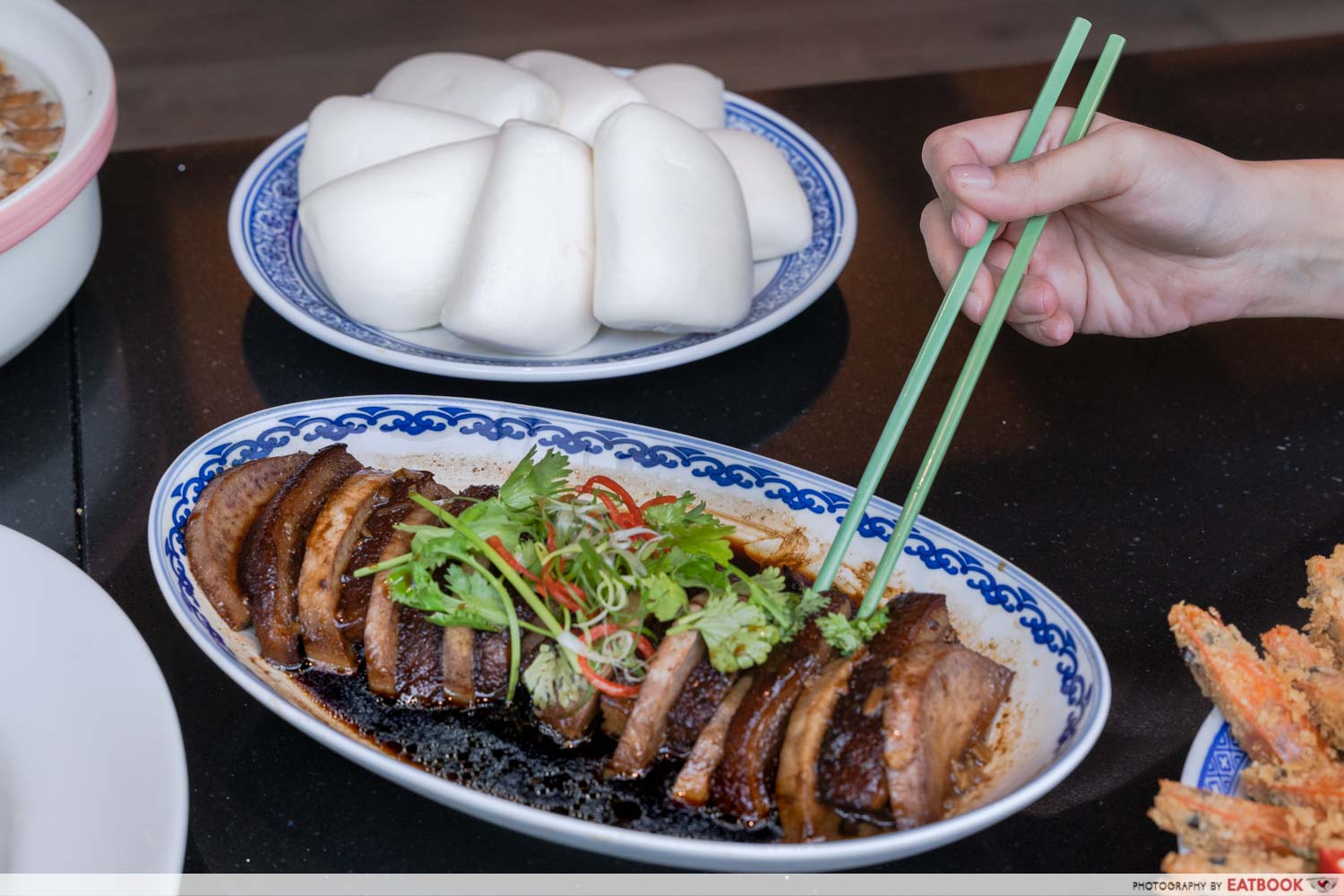 Then, a sure winner is the free flow of Braised Pork Belly & Yam with 'Kong Bak Pau': it's your parents' special meal, so let them enjoy it without being nagged at about their health.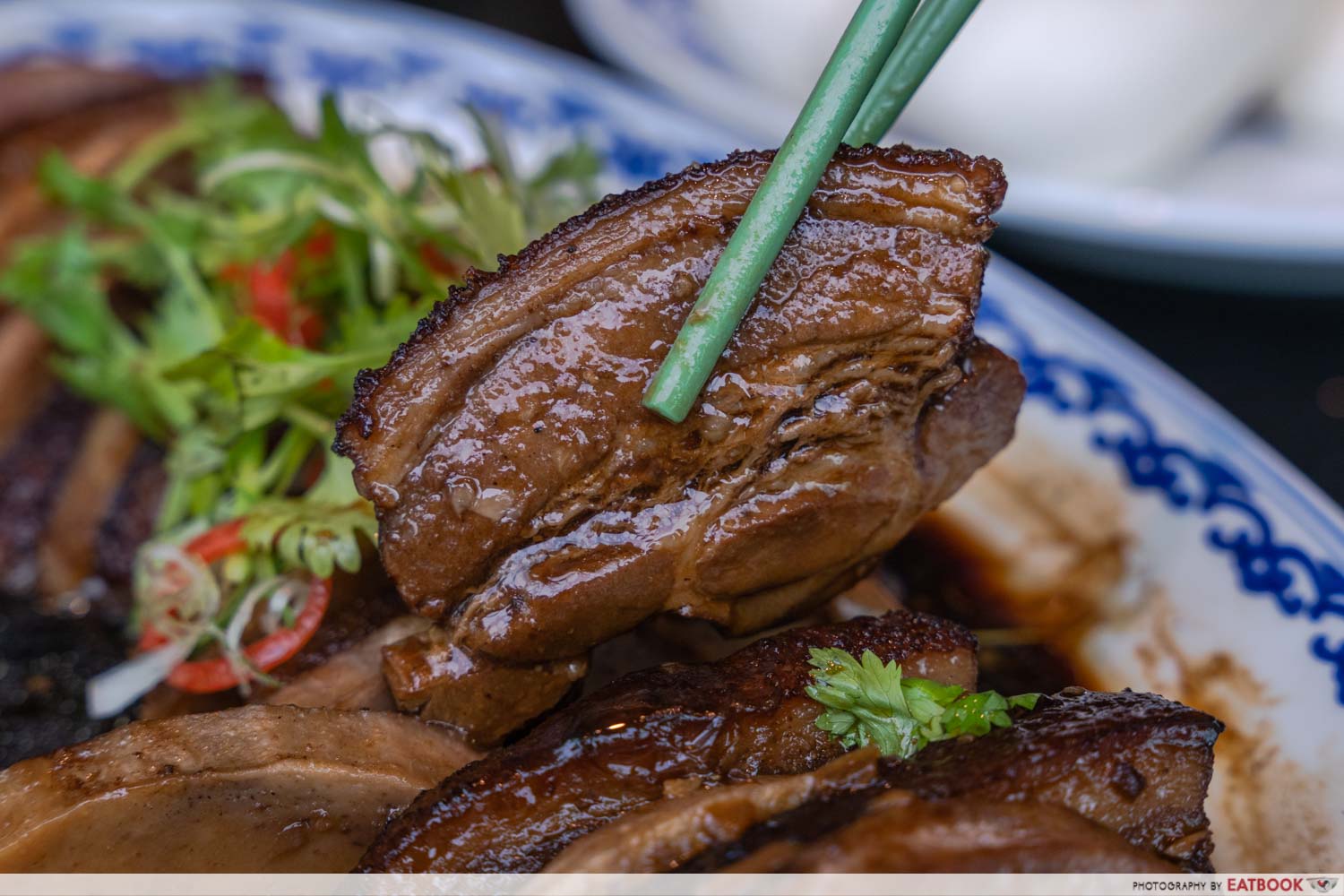 Think thick slices of fall-apart pork belly, thoroughly braised so the flavour of the zhup comes through in each bite.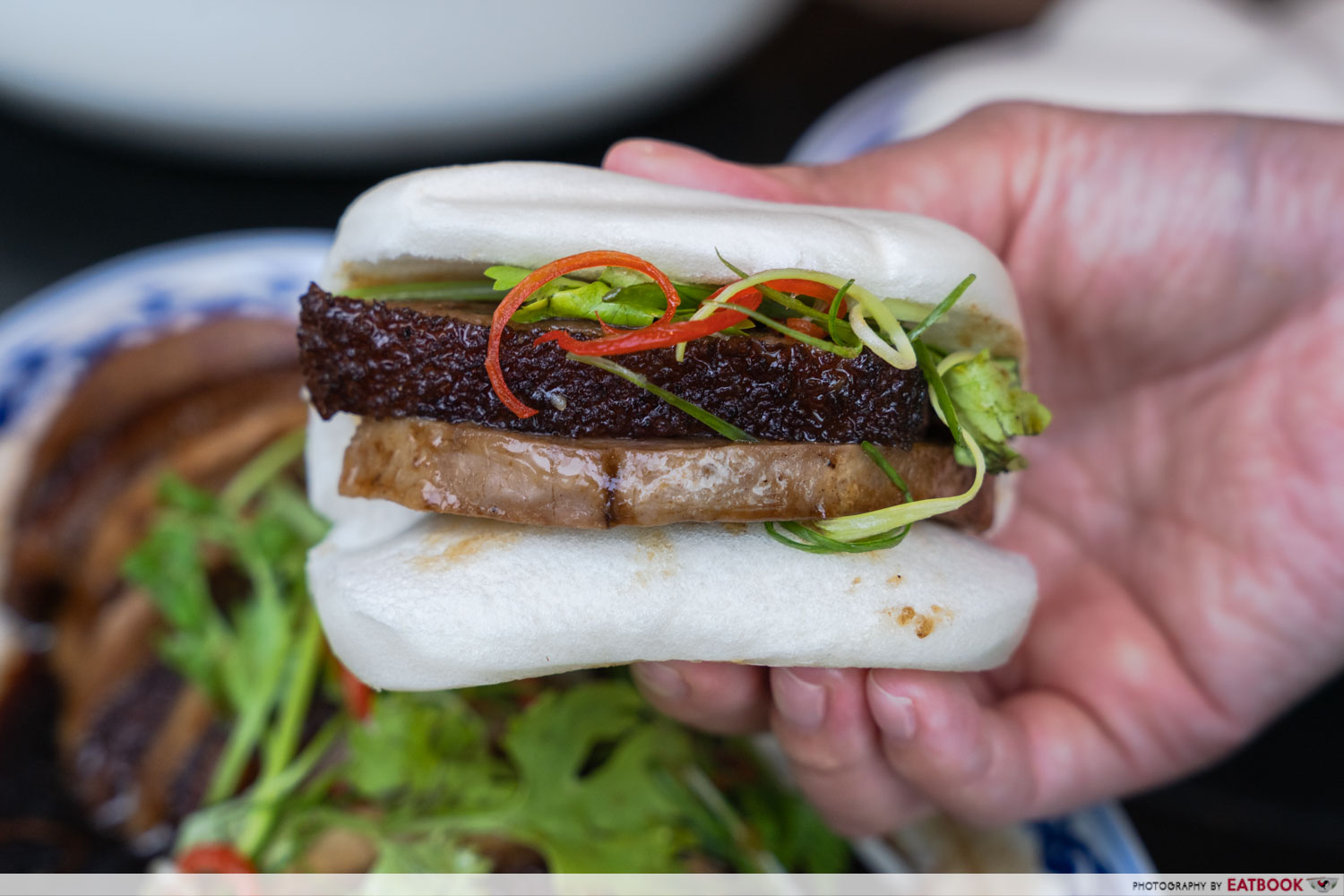 It's so good, you might even skip the bun and simply feast on the meltingly soft yam and meat━with lots of that gravy, of course.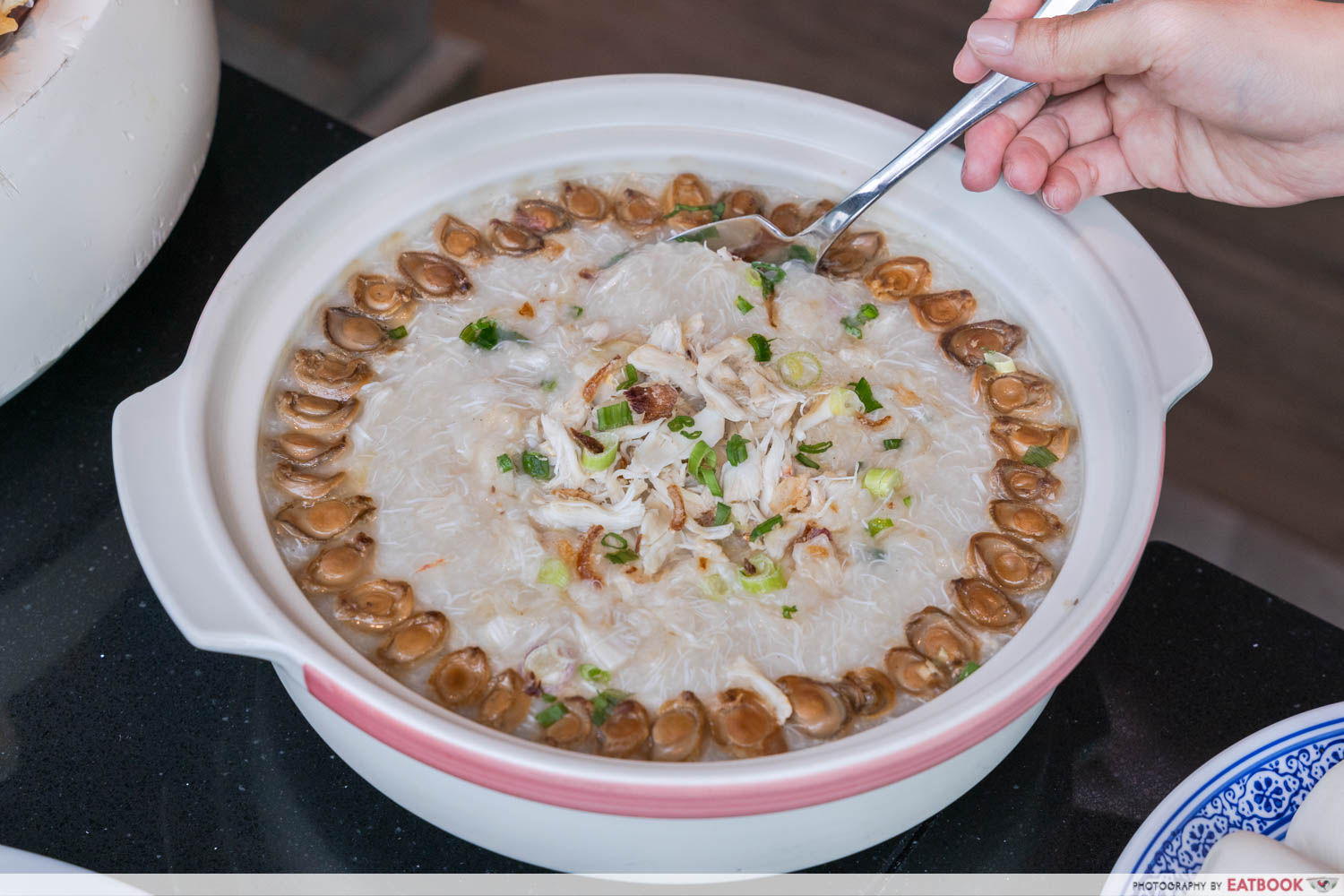 For something comforting but no less luxe, point your parents to Crab Meat Congee with Baby Abalone and Condiments, which definitely doesn't stinge on the good stuff.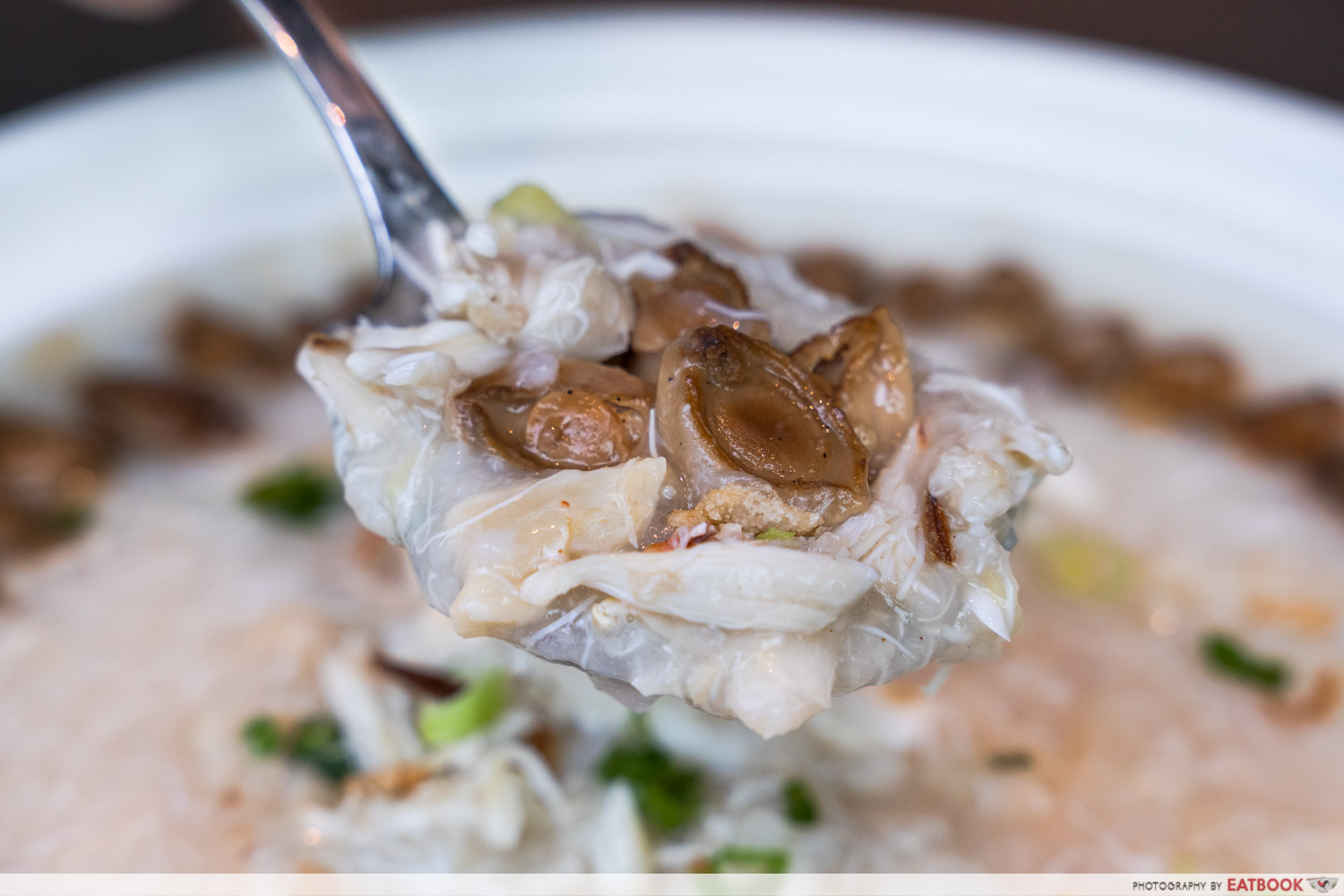 Not only is the congee full of shredded crab meat, there's also whole chunks of it bringing additional texture and bite to each umami-laden spoonful.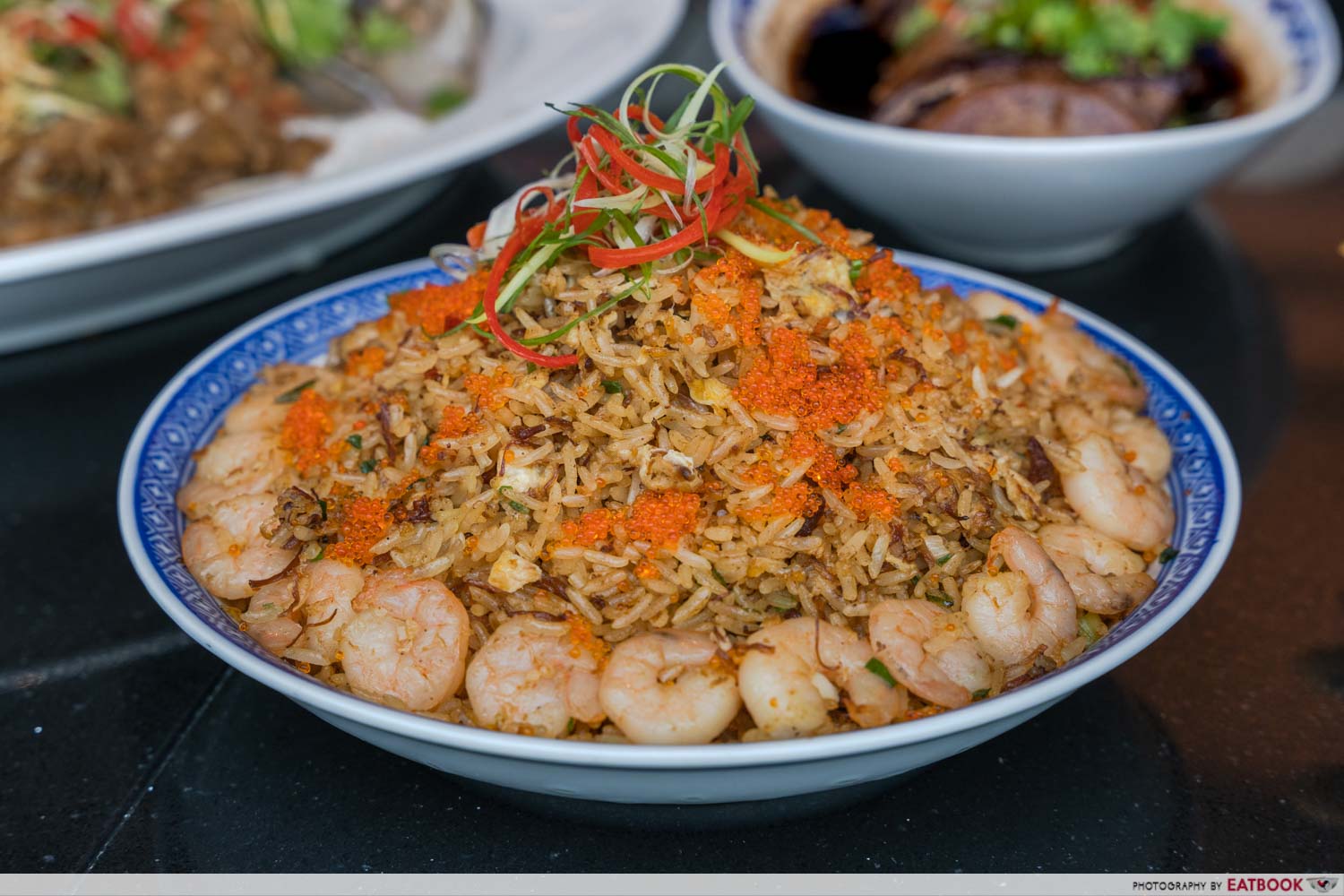 The final highlight on the Parents' Day buffet menu is XO Sambal Shrimp Fried Rice, topped with tobiko for little pops of extra tastiness.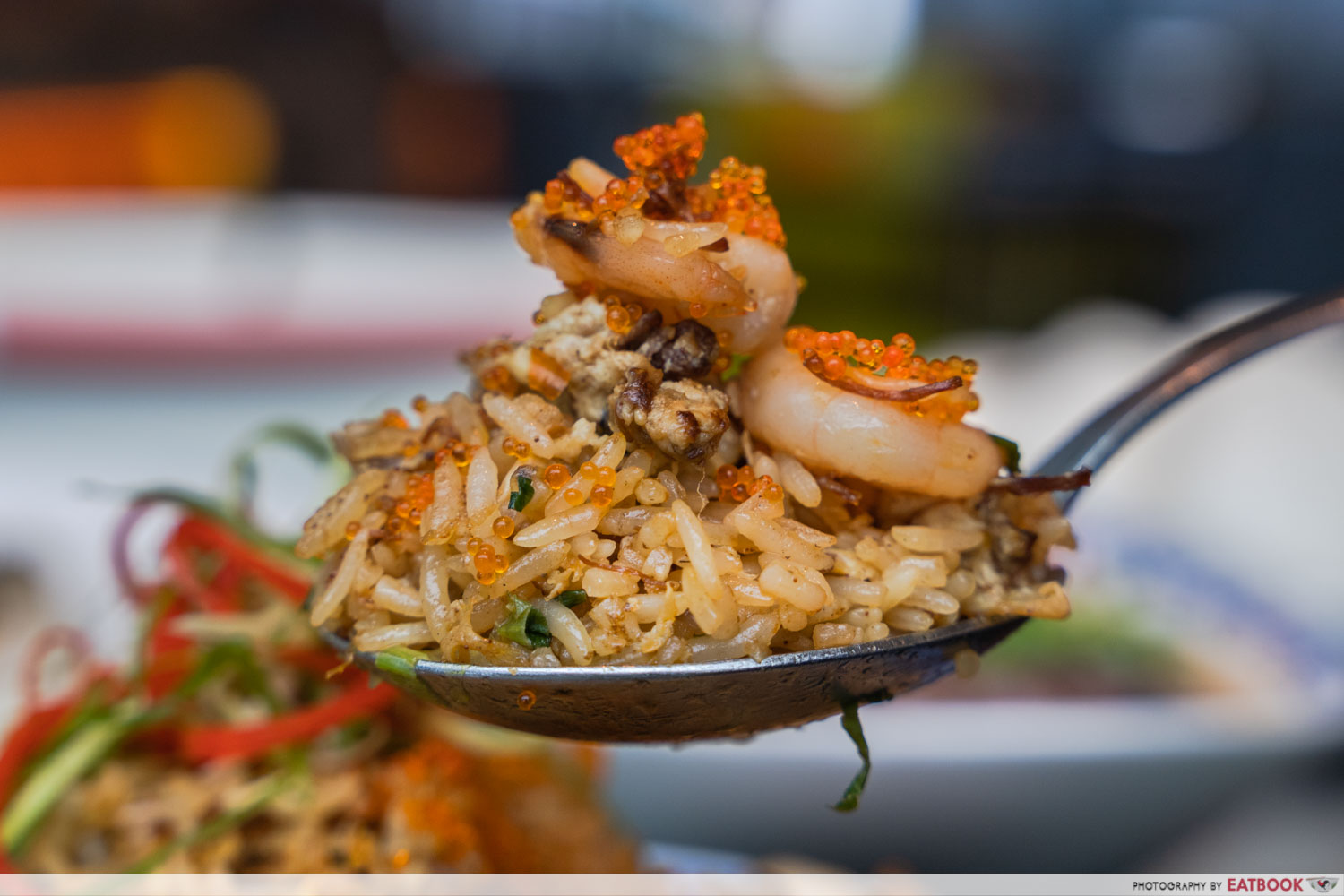 It's not too spicy that those with low tolerances for chilli cannot take it, but the chefs are extra generous with the XO sauce here━evident in the conpoy and dried shrimp you'll taste with regularity.
That's really not all to the buffet: look forward to Norwegian Salmon Sashimi, Pasta with Black Mussel in Creamy White Wine Sauce, Cheesy Torched Scallop, a roast station starring High Heat Roasted Beef and Slow Roast Boneless Lamb Leg, Kueh Pie Tee, Laksa, Orh Nee Cake, and even Nyonya Kueh!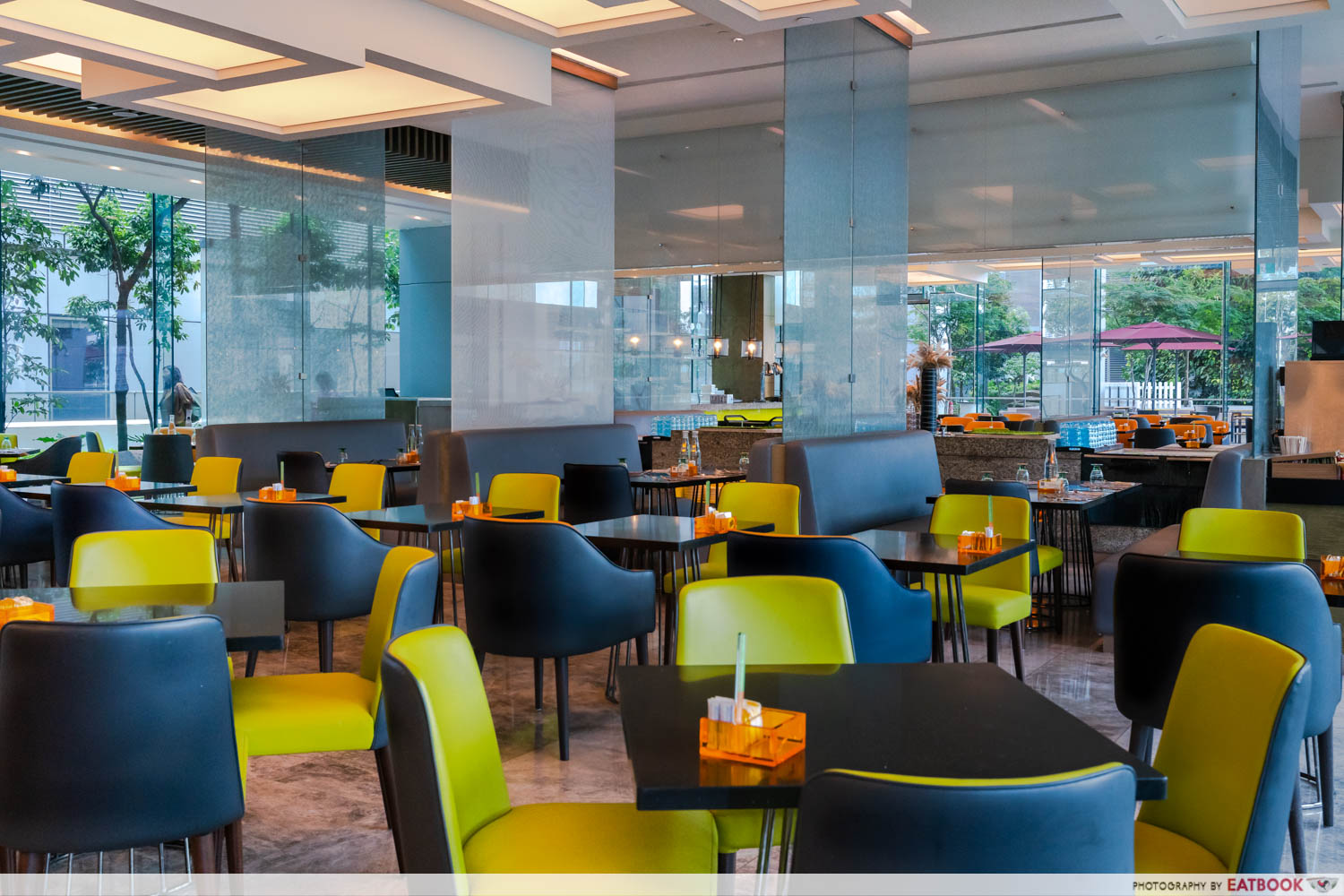 The Parents' Month buffet at Makan@JEN runs on weekend lunches from 13 May to 18 June 2023, with dinner sessions on 14 May and 18 June. It's priced at $55++ an adult, and $27.50++ for children aged seven to 11. Quote 'EATBOOK' in the additional notes when you book online, or to the operator if you're making your reservation via phone, to enjoy 25% off these prices!
Address: 277 Orchard Road, Singapore 238858
Buffet hours: Sat-Sun 12:30pm to 3pm, 6:30pm to 9:30pm
Tel: 6708 8888
Website
Makan@JEN is not a halal-certified eatery
Photos taken by Tan Jia Hui.
This post was brought to you by JEN Singapore Orchardgateway by Shangri-La.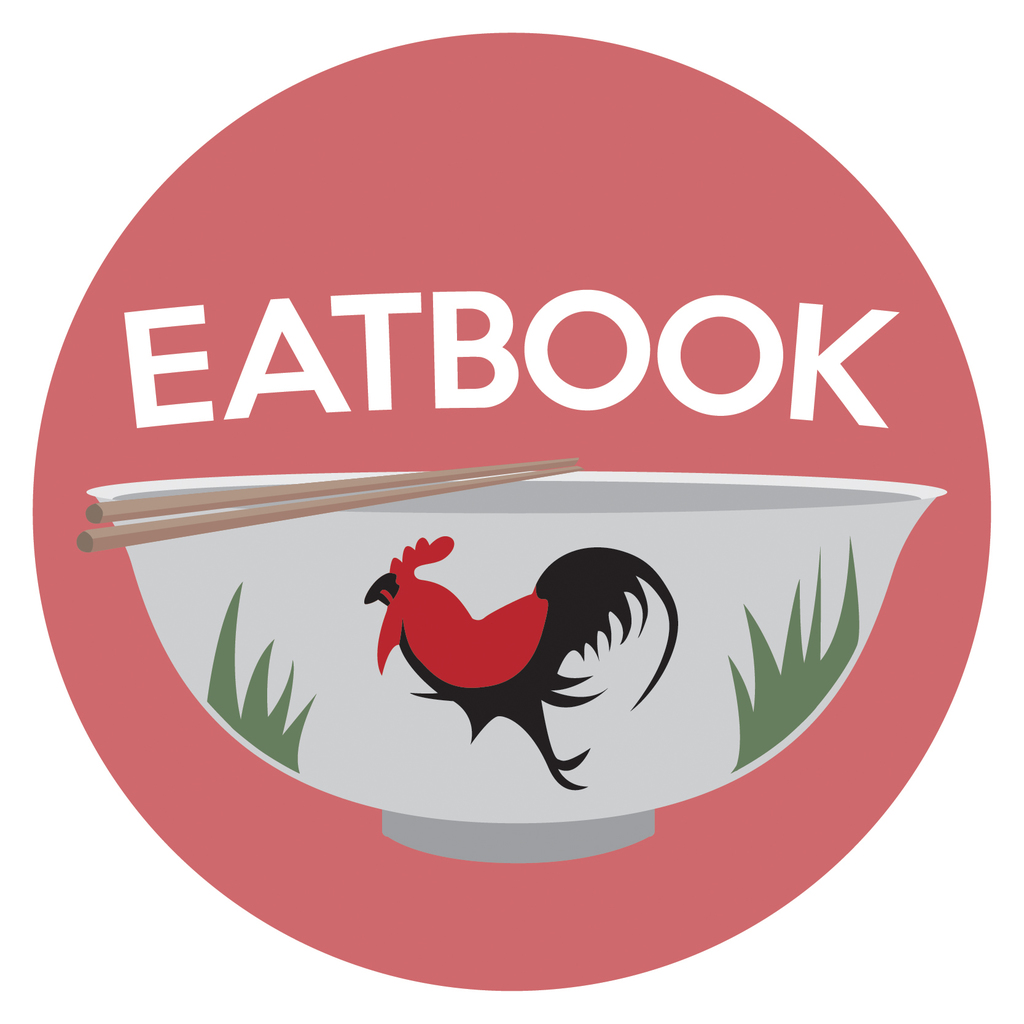 Drop us your email so you won't miss the latest news.