Joy Luck Teahouse HK Twin Sausage Bun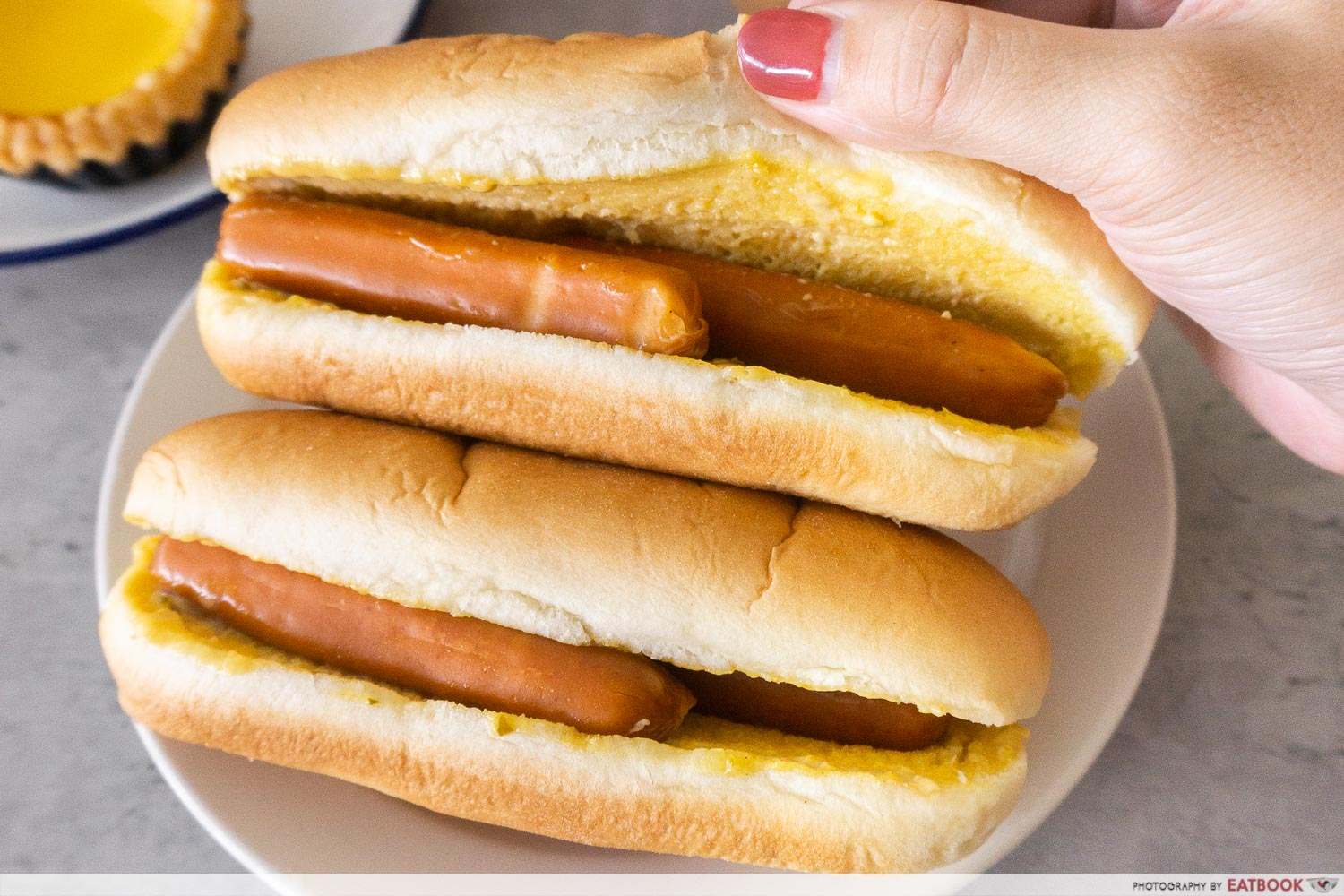 With eight outlets across the island, Joy Luck Teahouse is a familiar favourite when it comes to Hong Kong snacks and drinks. Following the cha chaan teng's collaboration with Bedok Bak Chor Mee in September, the brand has launched new item on the menu: HK Twin Sausage Bun ($3.80). Great news: there's a 1-for-1 promo on this bun at all outlets exclusively on 11 November 2021, limited to one redemption per customer! That means each sausage bun costs only $1.90.
You Can Now Get Joy Luck Teahouse's Famous Egg Tarts and HK Milk Tea At Bedok BCM
The snack is inspired by Hong Kong's Wing Loke Yuen cha chaan teng's hotdog bun. Owner of Joy Luck Teahouse, Mr. Robert Chua, first tried it in Hong Kong and worked with his team for two months to recreate the iconic dish to suit the local palate.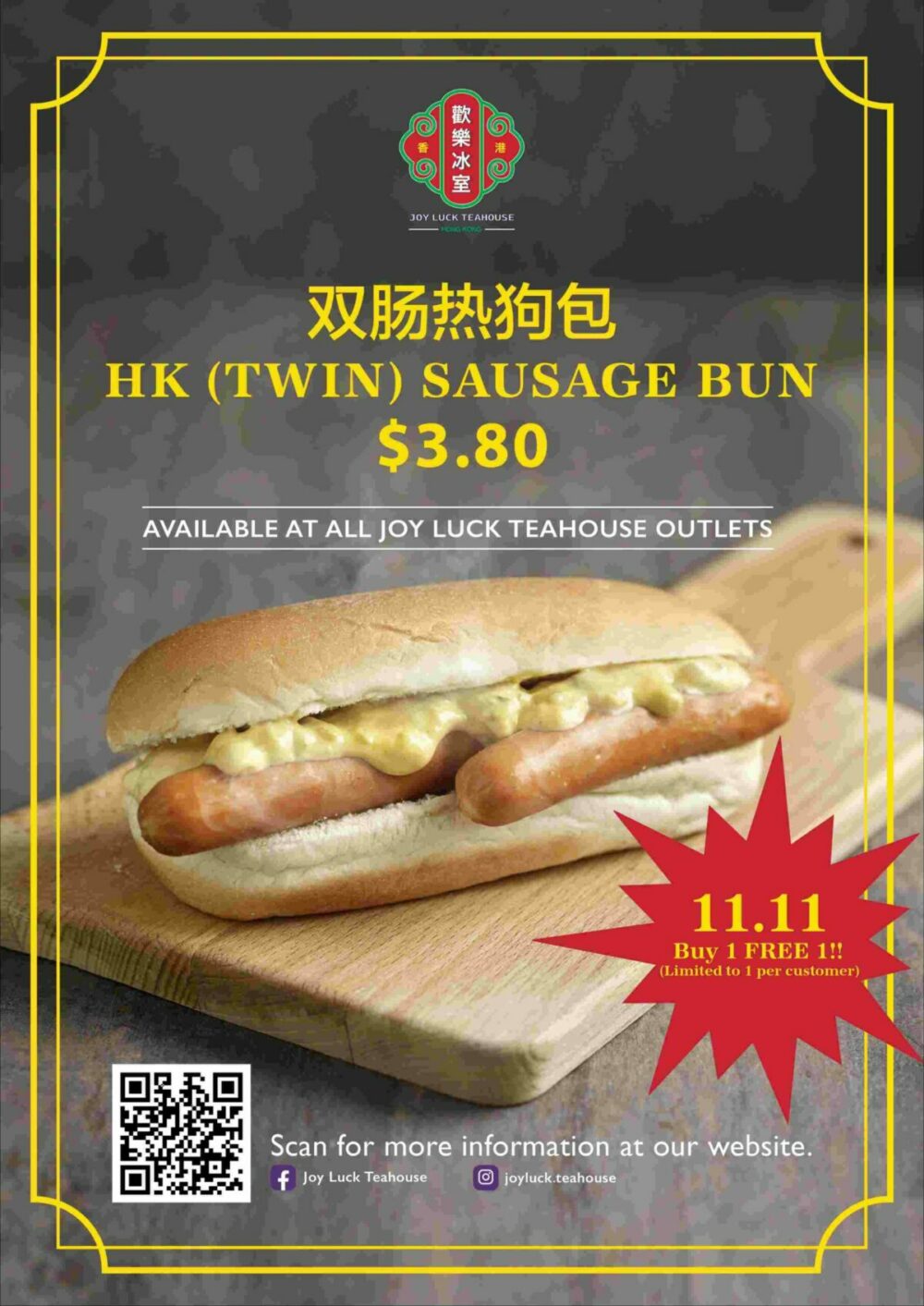 Image credit: Joy Luck Teahouse
Available across all branches and online, the HK Twin Sausage Bun consists of two chicken sausages that are made in Singapore. Chilled, and never frozen, the sausages are snugly encased within a steamed soft bun that can be toasted if you prefer.
Champion Bolo Bun Review: Three Storey-Cafe With Curry And Butter Bolo Buns
The bun is slathered with a secret yellow-hued sauce that's specially made by the kitchen team. Made of high-quality ingredients including eggs, vinegar, butter, mustard, and pickles, this mysterious sauce is said to be creamy and tasty, with a mustard kick.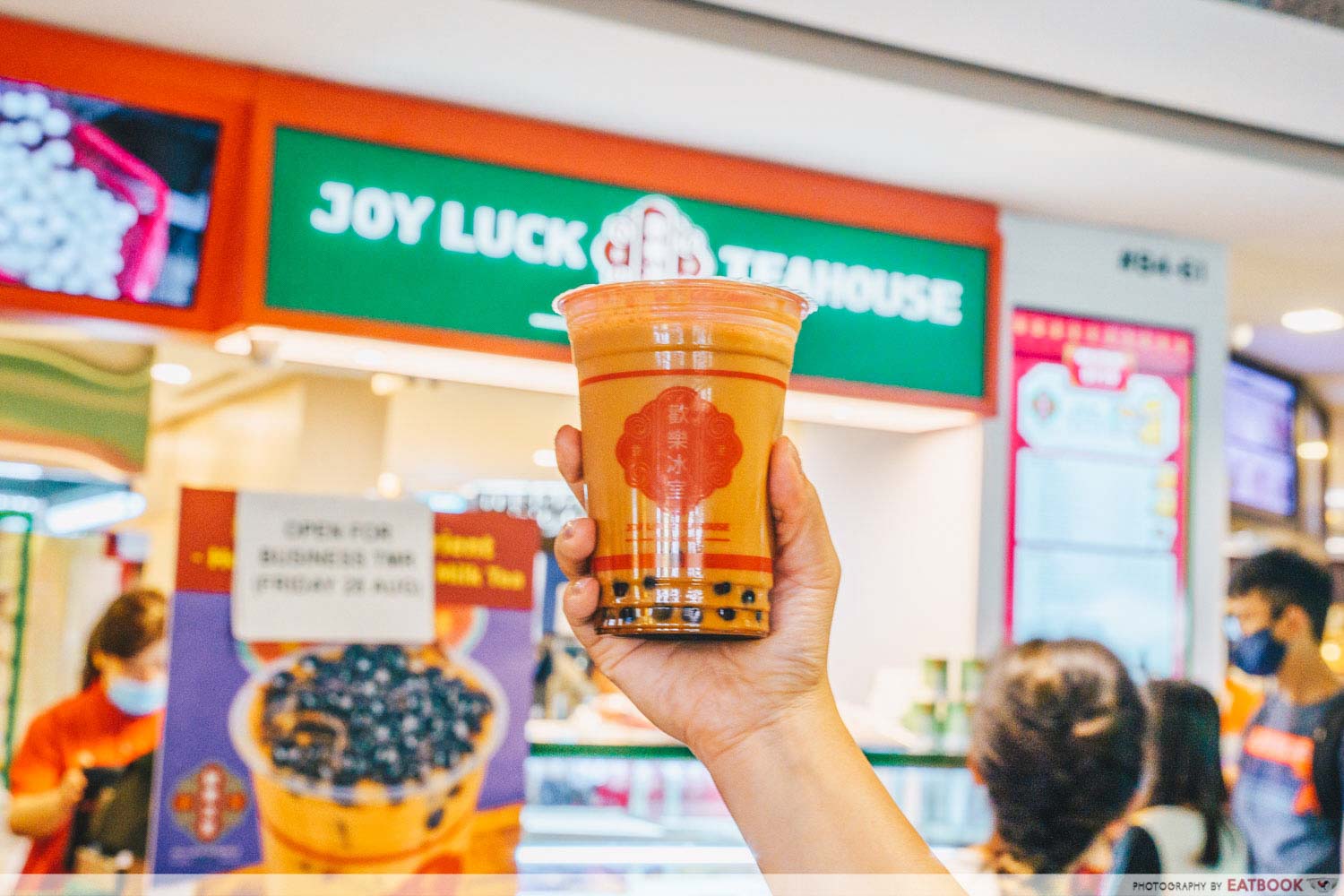 Pair the sausage bun with a cup of Hong Kong-style Milk Tea (from $3.50), available hot or cold, and you'll have yourself a satisfying breakfast or mid-afternoon pick-me-up. If you're still feeling peckish, grab a freshly baked egg tart or two; for the crumbly Hoover Egg Tart with Cookie Skin ($2.30) or the flaky Hoover Egg Tart with Pastry Skin ($2.30).
The HK Curry Fishballs ($4.80) are another classic cha chaan teng must-try, especially if you're in the mood for something savoury. Joy Luck Teahouse gets their recipe from Tak Hing Fishball Company in Hong Kong.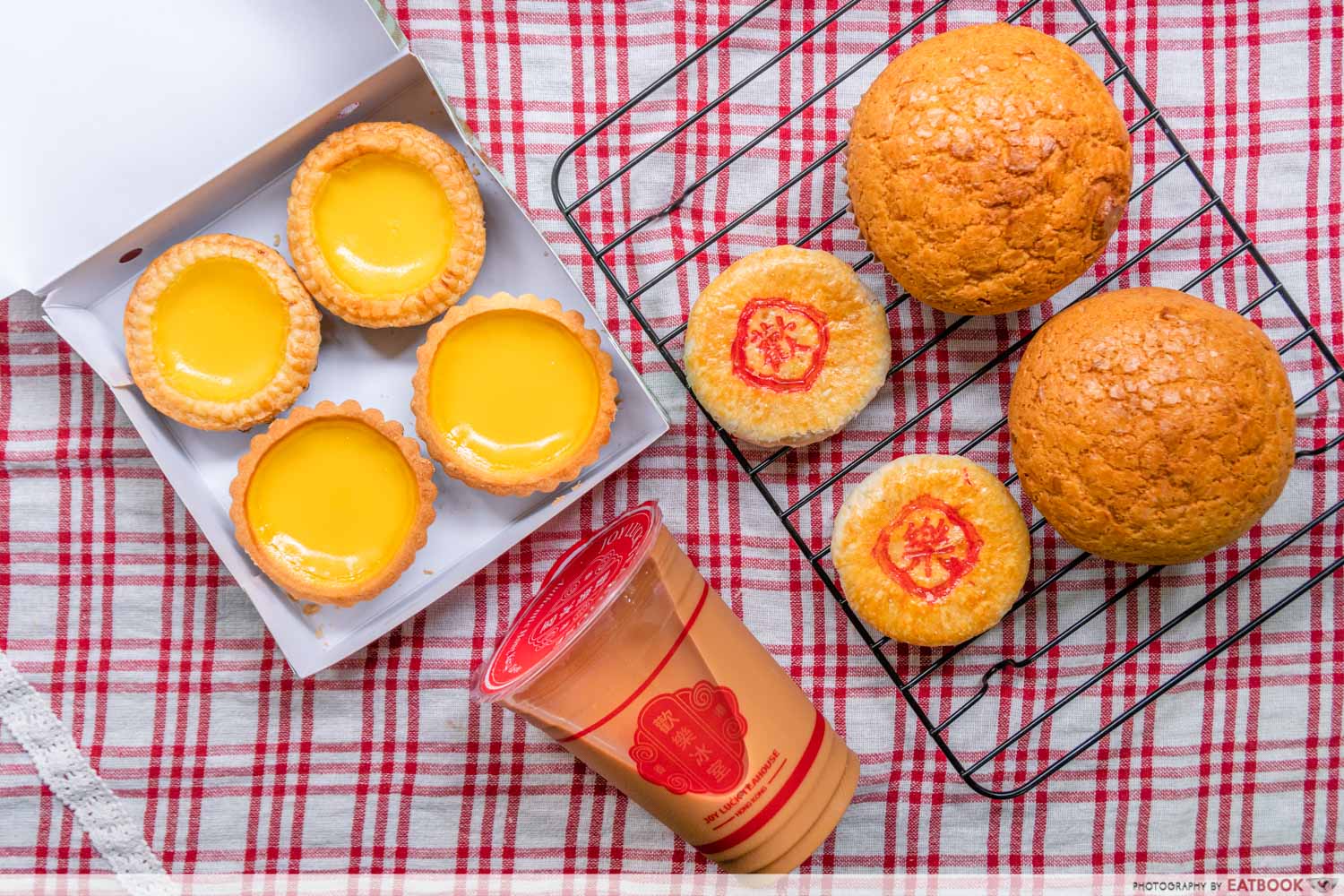 Don't miss the launch promotion; from 3 to 10 November, enjoy the HK Twin Sausage Bun at a special price of $3.20 instead of $3.80!
If you're looking for more Hong Kong eats, check out Friends Cafe HK for old-school curry fishballs and affordable set meals. Alternatively, visit Tsui Wah at Jewel for their afternoon tea!
Tsui Wah Opens In Jewel Changi Airport With Afternoon Tea Set For Two From $16.80++
Website
Feature image adapted from Joy Luck Teahouse