$13.80 mala grilled fish at Marina Bay Sands
The affordable, trendy dining scene at Marina Bay Sands (MBS) has just gotten a little hotter with Ju Bao Xuan Mala Hotpot, a new tenant in the integrated resort's Rasapura Masters foodcourt in Basement Two. In celebration of its opening, the stall is running a promotion for its Grilled Fish at just $13.80 for a whole sea bass!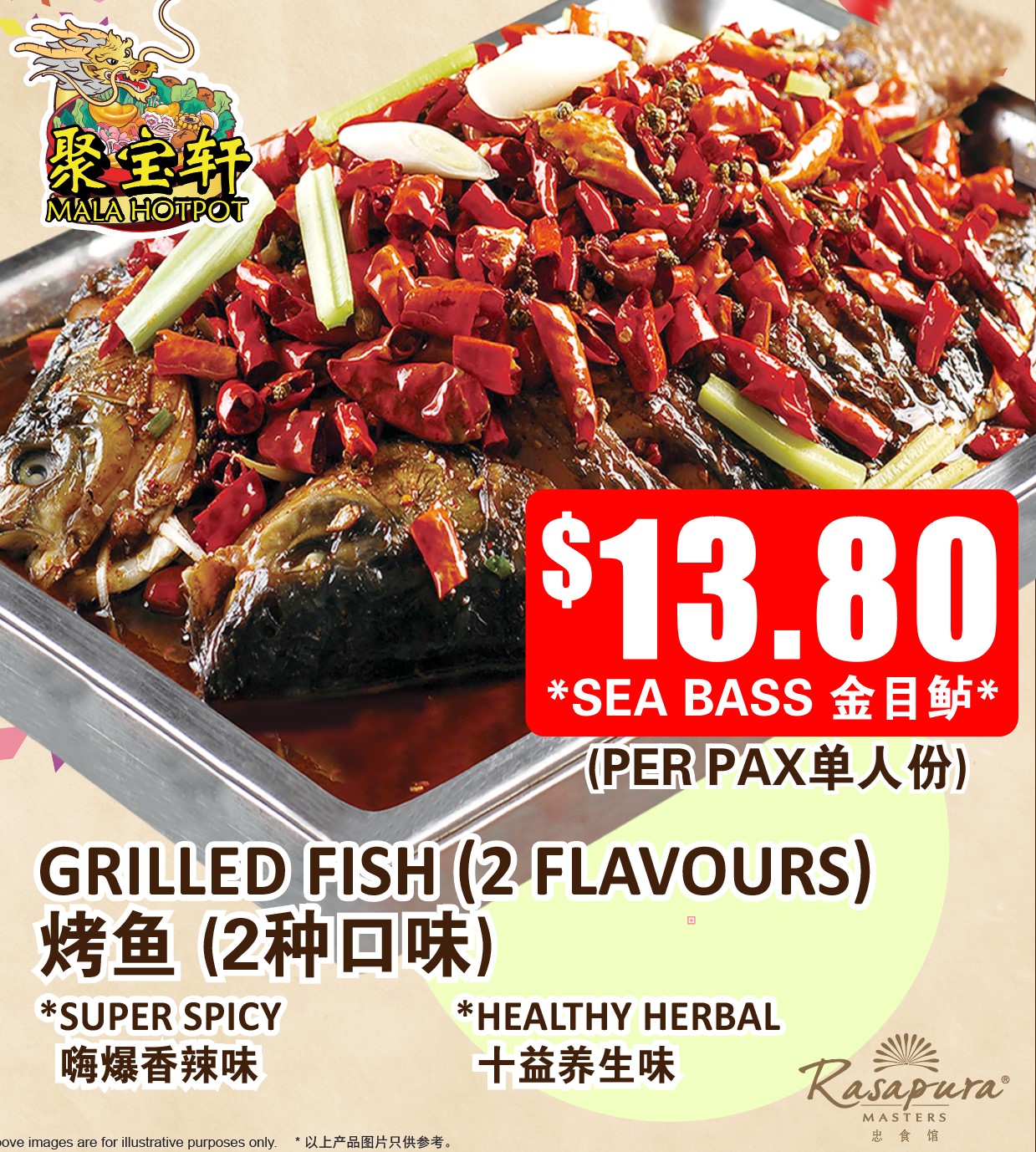 Image credit: Ju Bao Xuan Mala Hotpot
What The Fish Review: Chongqing Grilled Fish With Five Different Flavours From $8.80 In Bishan
If you're a frequent diner at the ever-popular Tan Yu, and Chong Qing Grilled Fish, consider this wallet-friendly option at MBS while the promotion lasts, as it is temporarily slated to run till the end of July. After that, the price will revert back to the original $33.80 a fish, which is usually available in six different flavours.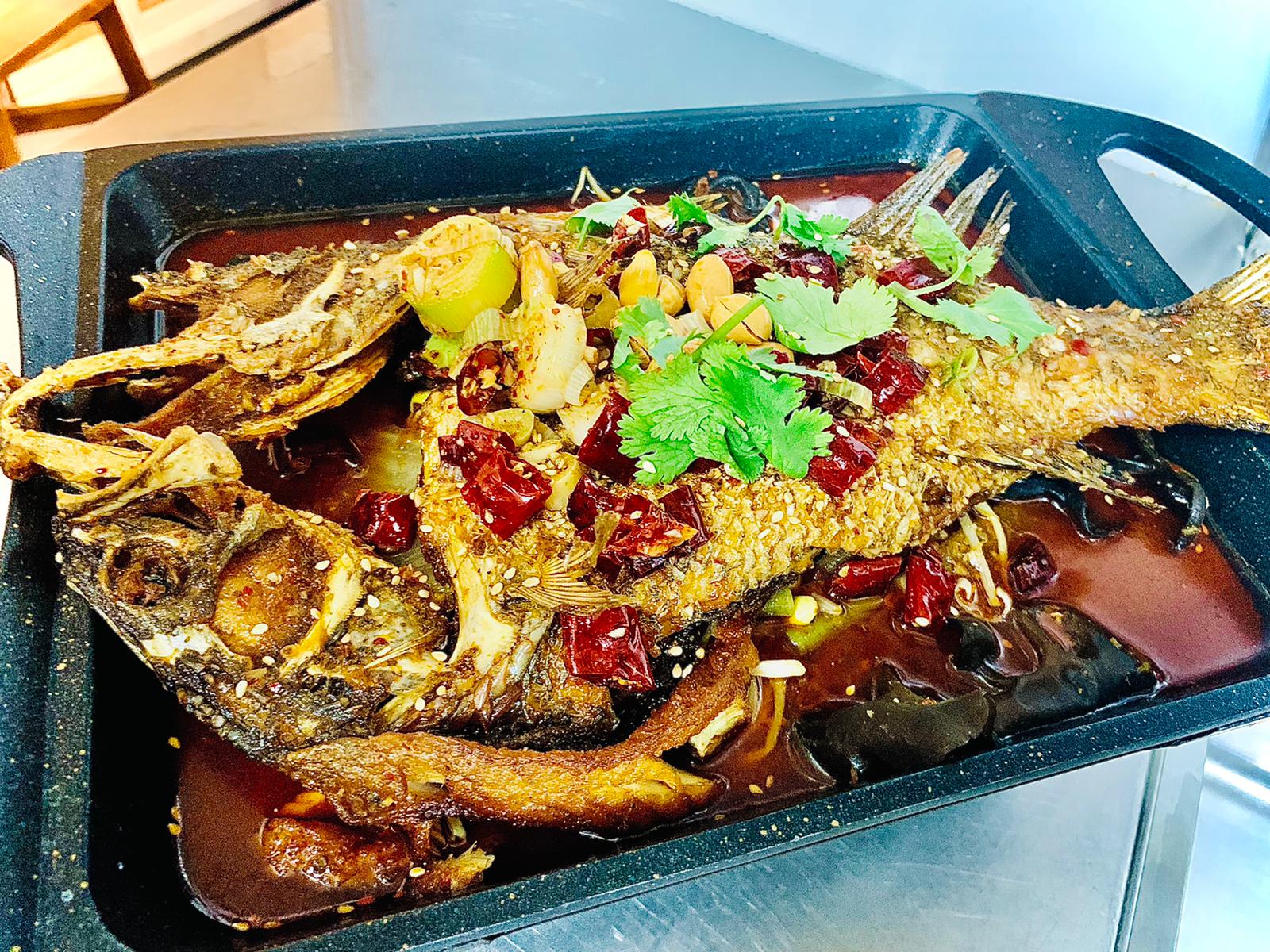 Image credit: Ju Bao Xuan Mala Hotpot
Under this opening special, you'll be getting a whole sea bass, weighing in at approximately 450g, that's good for up to three to share. Each fish is cooked to order in your choice of either Super Spicy, or Healthy Herbal sauce. The former features a tongue-numbing, house-made mala broth, while the latter is a non-spicy option, in case you are here with dining companions who can't take mala.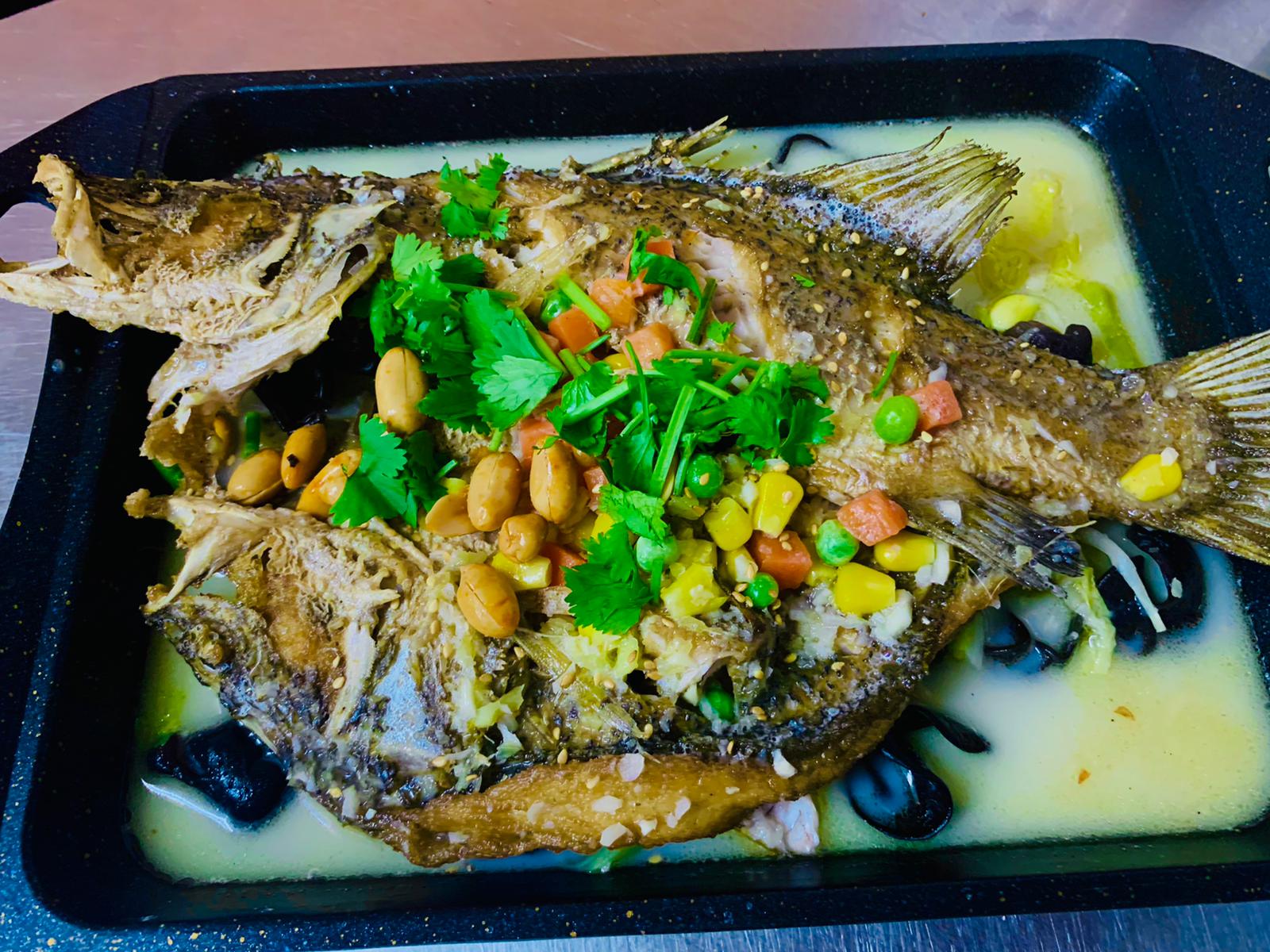 Image credit: Ju Bao Xuan Mala Hotpot
Other than grilled fish, the stall also sells mala xiang guo, as well as Dried Chilli Chicken ($15.80), or la zi ji, a dish of deep fried, boneless chicken pieces, with copious amounts of Sichuan chilli. The menu also has Mala Crayfish ($28.80), and suan la fen, an appetite-whetting concoction of sweet potato noodles in hot and sour broth.
Another place you can hit up for Chongqing grilled fish is What The Fish at Junction 8, or you could alternatively go to TamJai SamGor for mixian with 10 levels of spiciness if you're up for the mala challenge!
Address: 2 Bayfront Ave, B2-49A/50-53, Canal Level, Rasapura Masters, The Shoppes at Marina Bay Sands, Singapore 018972
Opening hours: Daily 10am to 10pm
Tel: 9780 8061
Website
Ju Bao Xuan Mala Hotpot is not a halal-certified eatery
TamJai SamGor Review: Famous HK Diner Has Customisable Noodle Soup With 10 Spicy Levels