---
Chinese New Year at Junction 8
---
There's always something special about Chinese New Year meals. Call me a traditionalist, but nothing can compare to the quality time and heartwarming moments when the entire family bonds over a hearty meal.
For those looking for a place to feast at this Chinese New Year, here's a list of new dishes and promotions that Junction 8 has to offer.
It's a good idea to bring along someone who's born in the Year of the Pig, as some restaurants are offering 10% discounts* if they are born in 'pig years'. This includes those who were born in 1971,1983, 1995 and 2007. All they have to do is flash their identity card for verification purposes.
---
1. WATAMI Japanese Dining
---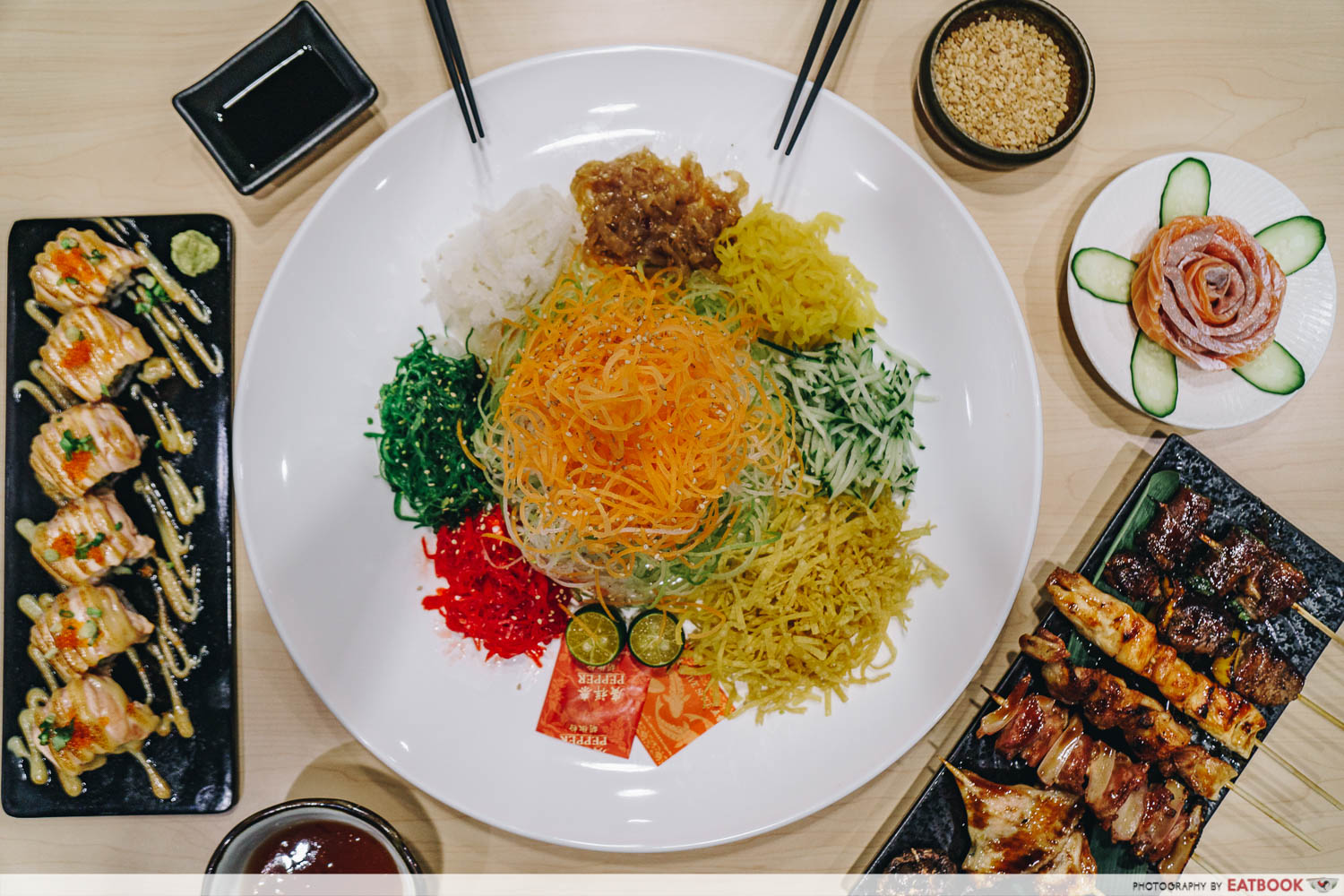 WATAMI Japanese Dining is joining in the festive mood by giving 10% off the total bill to anyone who's born in the Year of the Pig.
The Watami Yu Sheng ($39.80++) gives a slight spin on a classic favourite with Japanese influences. It includes pickled yellow radish, jellyfish, wakame seaweed, and a tangy yuzu plum sauce that is freshly made in-house. I like how the flavours remain strangely familiar, yet different at the same time.
Their usual menu, which includes Assorted Skewers ($18.90++) and signature Oishi Maki ($15.90++), remains the same during this period.
Unit number: #01-33
Opening hours: Daily 11:30am to 10pm
Tel: 6258 3577
Website
---
2. Kagurazaka Saryo
---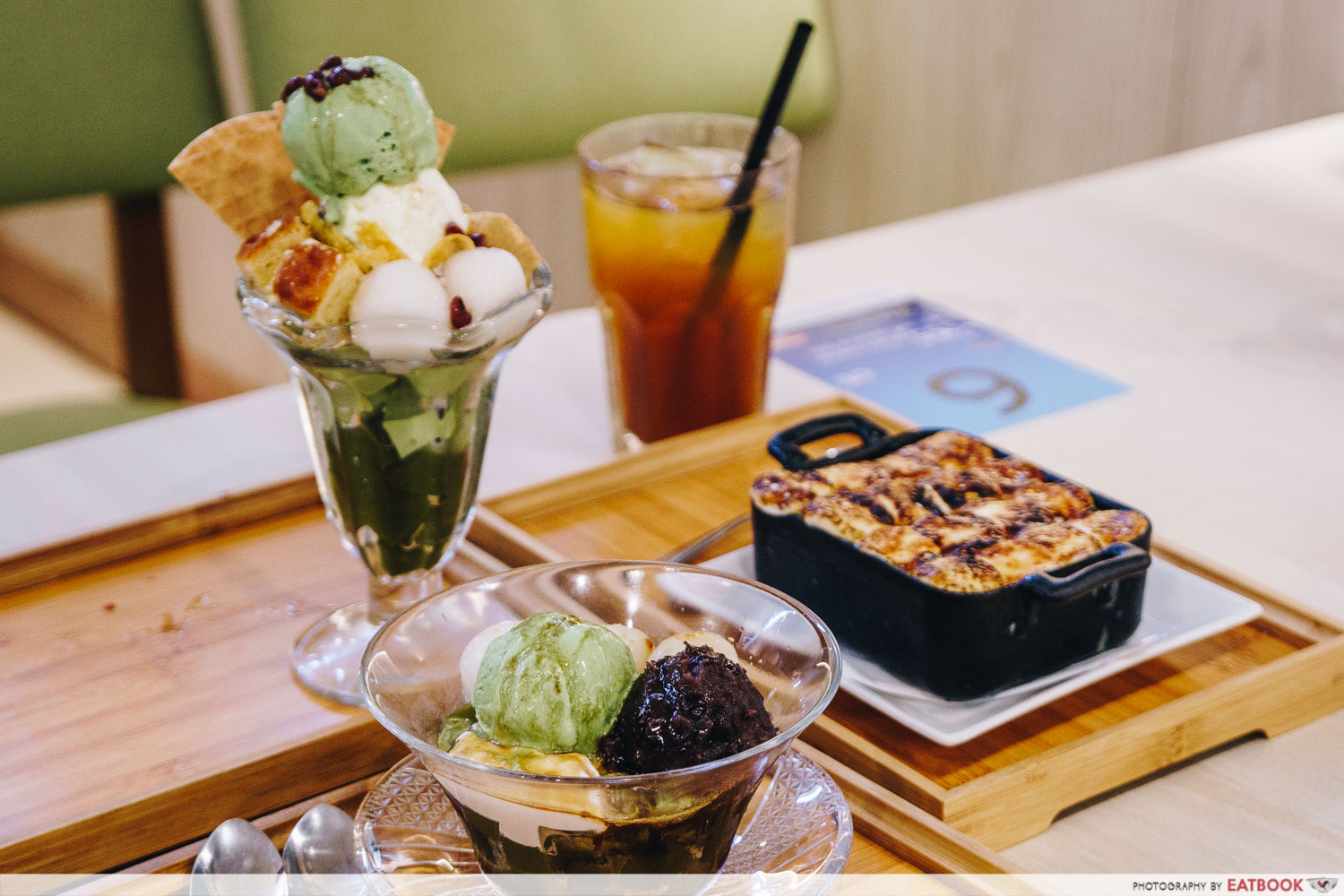 Make sure to leave room for desserts at Kagurazaka Saryo. This Japanese matcha teahouse from Tokyo is also offering 10% off their desserts during this period. Just have someone at your table who is born in the Year of the Pig to enjoy this discount. Matcha lovers are in for a treat with the huge variety of matcha-based desserts.
Try the Signature Parfait ($10.90++) that comes with both matcha and vanilla ice-cream. A generous amount of toppings is also heaped onto it. This includes warabi mochi, a chewy jelly-like confection that is covered with sweet toasted soybean flour.  
Unit number: #02-34
Opening hours: Daily 10am to 10pm
Tel: 6259 6698
Website
---
3. Dian Xiao Er
---
This popular family restaurant is also offering 10% off all a la carte items. Similar to the earlier mentioned restaurants, you will need to have a member that is born in the Year of the Pig and flash this article to enjoy the discount. Note that redemptions are limited only to the first 100 readers.
Besides the classic Prosperity Gui Fei Abalone Yu Sheng ($37.80++), there are also specially curated Chinese New Year menus. Look out for the Classic Signatures Set ($188++ for three people), which comes with eight courses including Yu Sheng, Chef's Signature Lobster, Braised Trotters with Wild Morel Mushrooms, and Tom Yum Soft Shell Prawns.
The prawns will be a favourite for spice lovers. But for those who are averse to spicy food, the restaurant's popular Signature Herbal Roast Duck is also included in the set menu.
Unit number: #B1-07
Opening hours: Mon-Fri 11:30am to 3pm, 5:30pm to 10pm, Sat-Sun 11:30am to 10pm
Tel: 6684 0877
Website
---
4. Saybons
---
Those looking for a quick pick-me-up can head to Saybons. This casual-dining French restaurant is known for their light and fluffy crepes as well as hearty soups. Putting a slight French spin on the Singaporean prawn mee, the Prawn Noodle Soup ($6.90) comprises a rich and robust broth – the result of fresh whole prawns being carefully cooked for five hours – that is accompanied by angel hair pasta and sliced fish cakes.
If you or your friends are born in the Year of the Pig, make sure to flash your identity card to enjoy 10% off the total bill.
Unit number: #02-43
Opening hours: Mon-Fri 10am to 9:30pm, Sat-Sun 9:30am to 9:30pm
Tel: 6258 3138
Website
---
5. Genki Sushi
---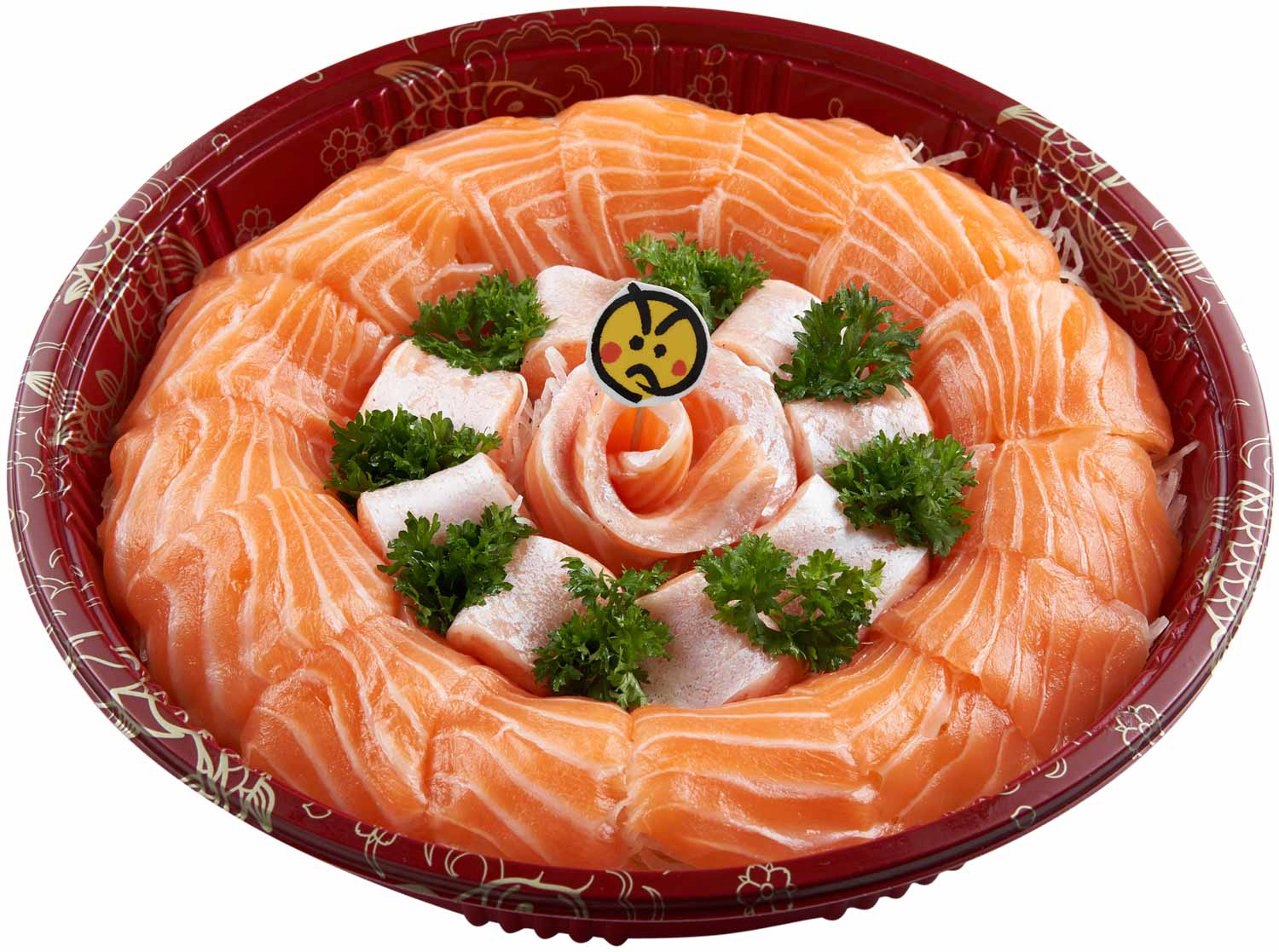 To give greater meaning to 年年有魚 (nian nian you yu), a popular Chinese New Year greeting of "may every year end with ample surplus", Genki Sushi will be offering special sashimi platters that are only available for takeaways. The 25 pieces Sashimi Platter ($32.80+) would be a luxurious addition to any CNY party, with thick slices of salmon sashimi  neatly presented in a takeaway container.
Unit number: #01-22/30
Opening hours: Daily 11:30am to 10pm
Tel: 6816 2151
Website
---
6. Seoul Yummy
---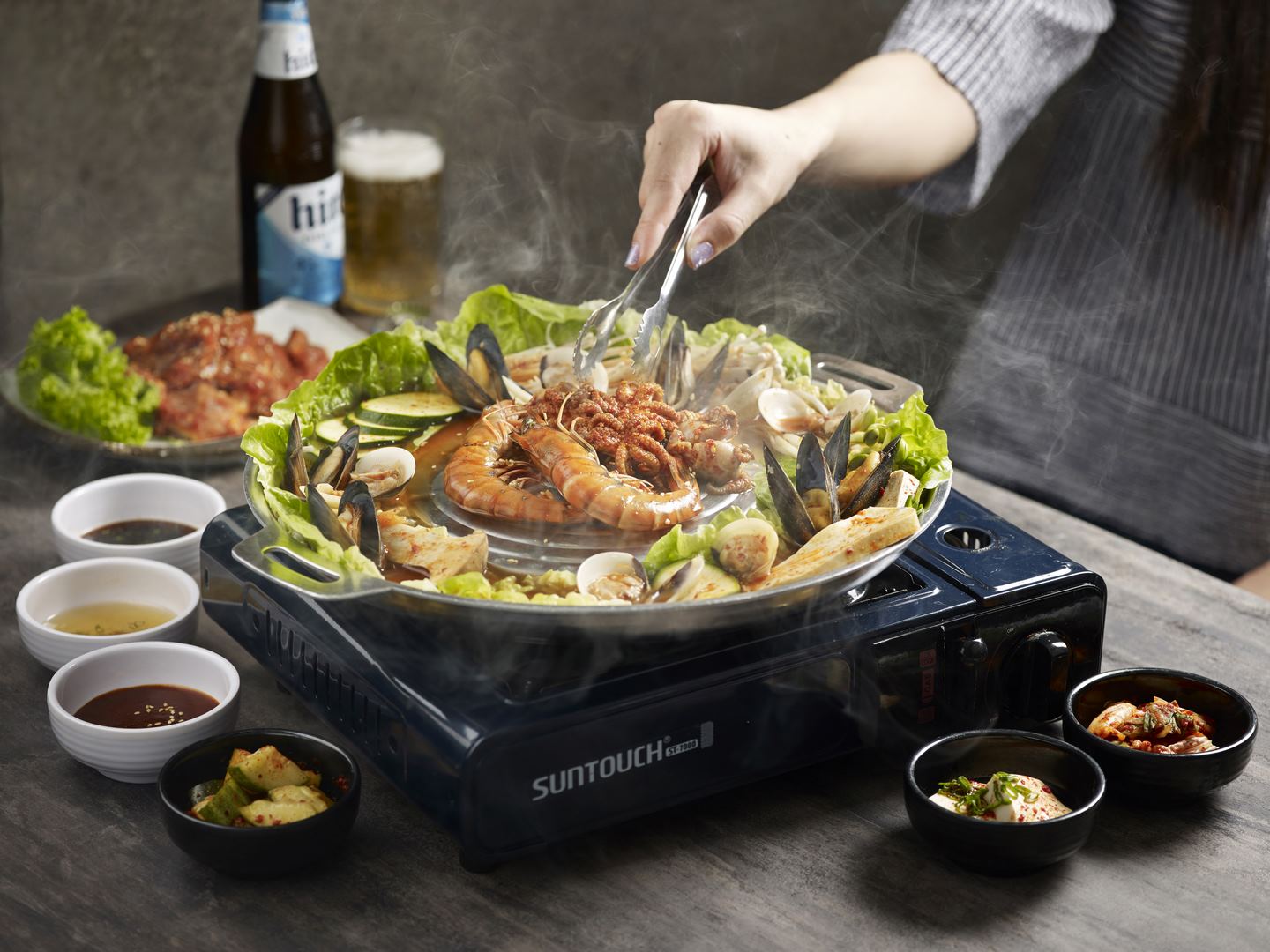 Add something special to your traditional hot pot by ordering the K-Mookata ($27.60++) at Seoul Yummy. Exclusively available at Junction 8, this feast feeds two hungry diners. Choose from a selection of three soups which range from chicken to kimchi and the spicy dak-bokkeum-tang. This mookata features meats such as spicy chicken and wagyu slices that are marinated in Korean spices.
Unit number: #01-40
Opening hours: Daily 11am to 10pm
Tel: 6570 2033
Website
---
7. Sakae Sushi
---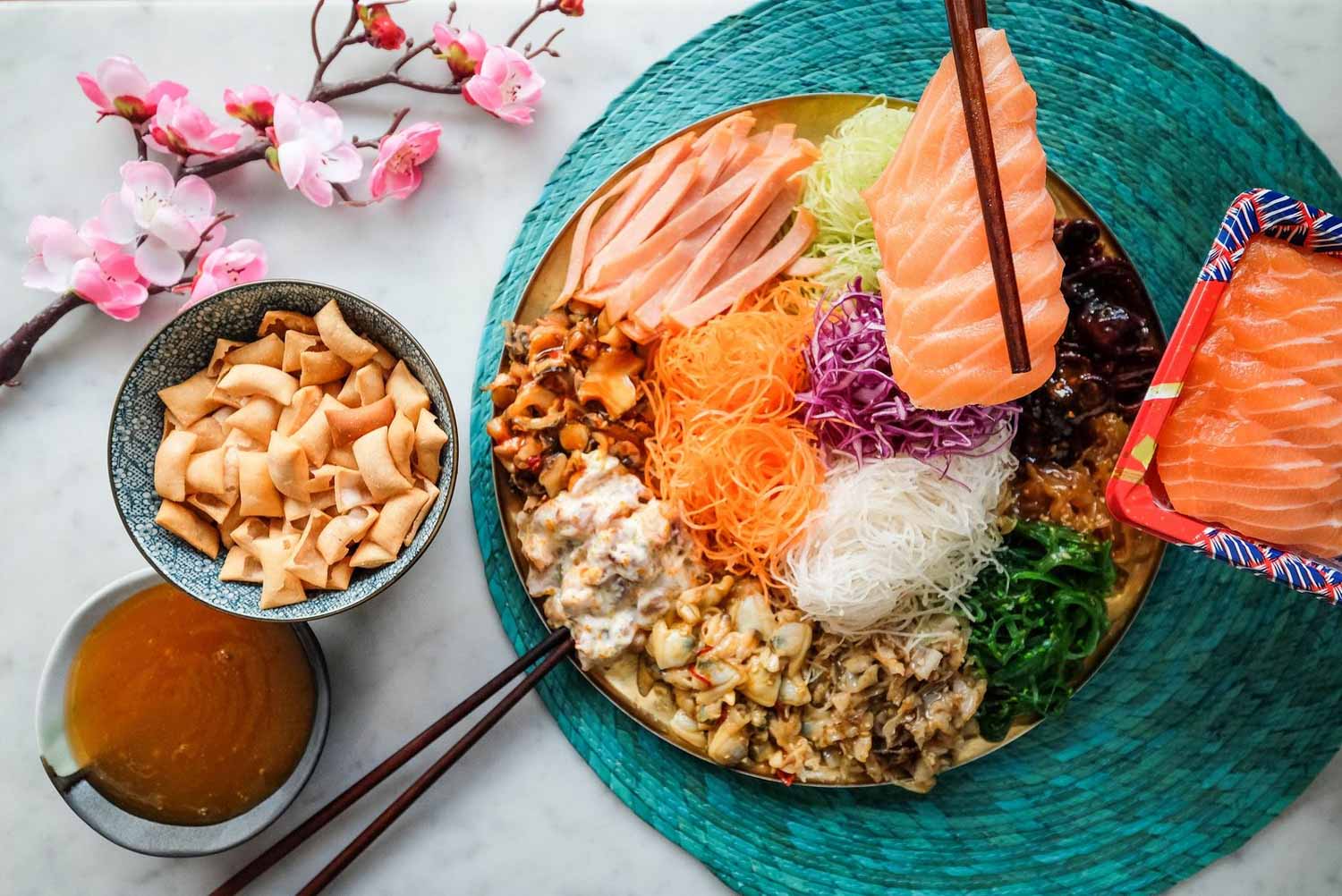 Image credit: Sakae Group SG's Facebook Page
Put a little Japanese influence to your Chinese New Year with these seasonal dishes from Sakae Sushi. The 8 Treasures Yusheng ($48.88++) offers something unique to the Chinese New Year staple with the addition of ma la asari clams and spicy kimchi topshell. This is also accompanied by other toppings such as wakame, scallops, and chicken ham slices, giving a special take on a CNY favourite.
Unit number: #B1-20
Opening hours: Daily 11:30am to 10pm
Tel: 6734 8552
Website
---
8. 4Fingers Crispy Chicken
---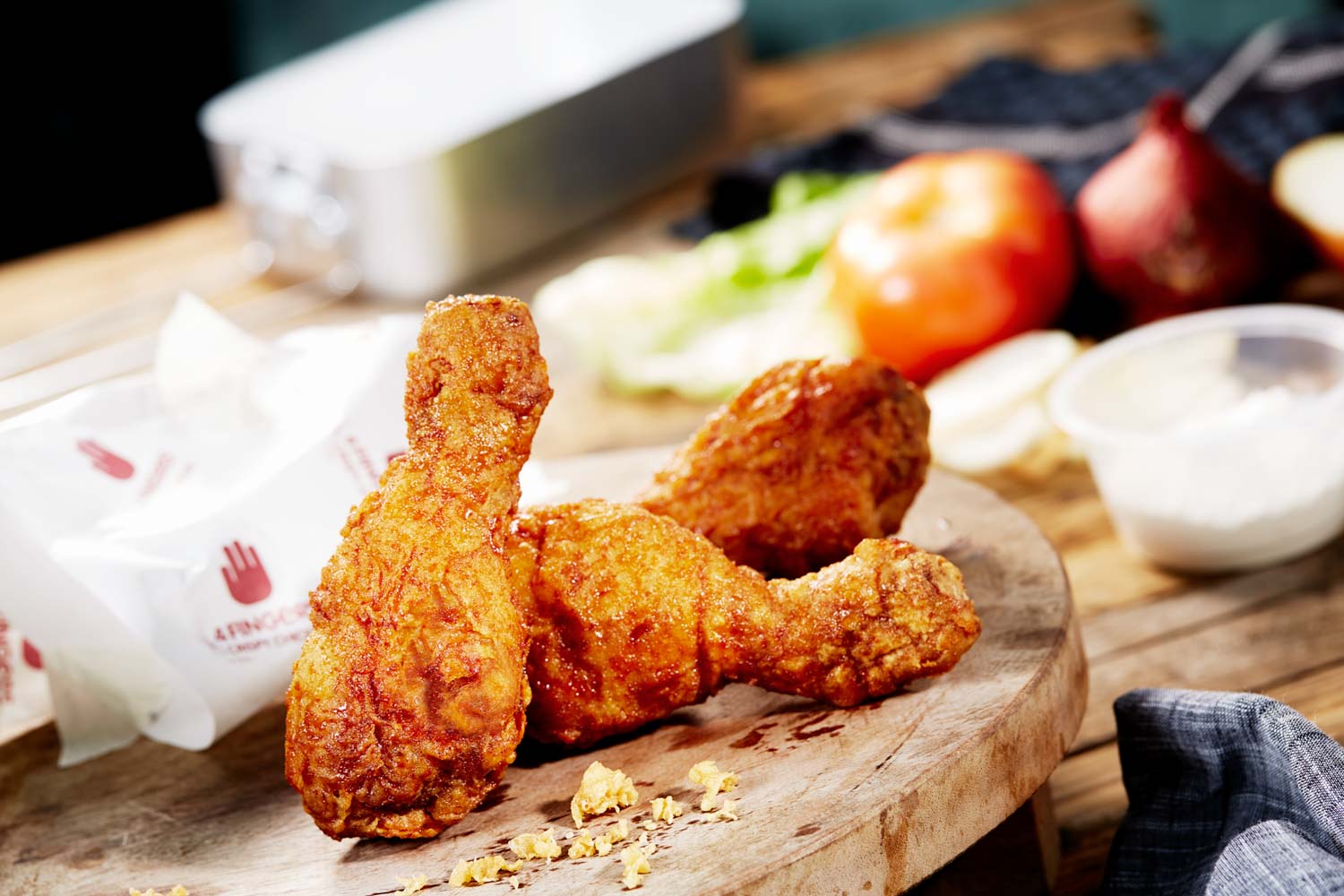 Chinese New Year or not, there's always a reason to munch on fried chicken. 4Fingers Crispy Chicken will be giving out a complimentary piece of drumstick with any combo meal purchased. This includes their 6 Pcs Wingettes & Drumettes Combo Meal ($10.95), which comes with six pieces of their signature crispy chicken, fries, and a cold beverage.
Unit number: #01-32|
Opening hours: Daily 11am to 10pm
Website
---
Feast at these restaurants in Junction 8
---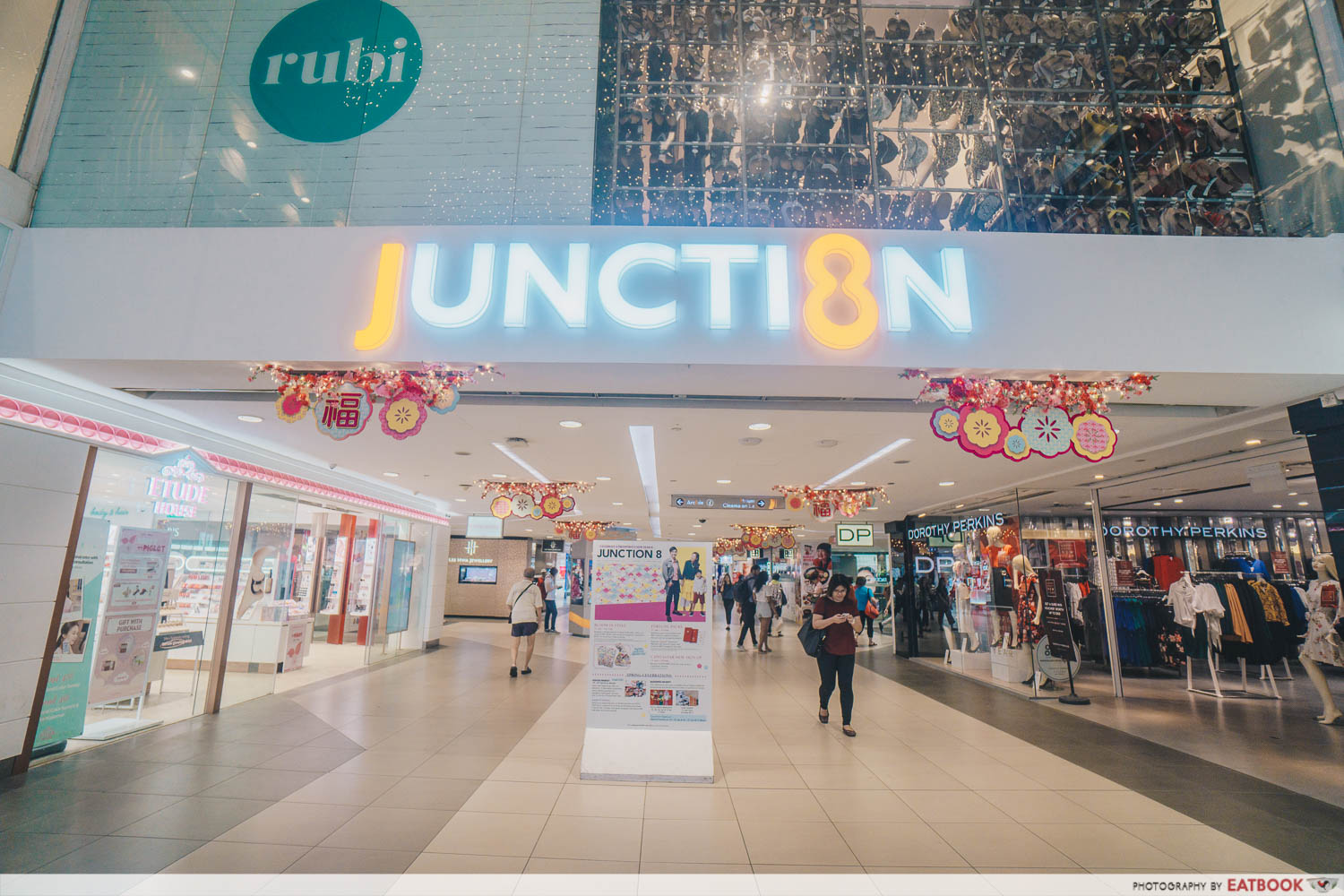 From Japanese-influenced yu sheng to traditional fare such as roasted duck, Chinese New Year is set to get much tastier at Junction 8. These promotions are only valid from 11 Jan to 17 Feb 2019, making it a good idea to visit these restaurants during the festive period for a bountiful good time!
Junction 8 will also be releasing plenty of exciting F&B restaurants in the following months, so be sure to follow them on Facebook.
Address: 9 Bishan Place, Singapore 579837
Nearest MRT Station: Bishan (NS17/CC15)
*Terms and conditions apply. Please check with retailers for more details.
Photos taken by Angeline Ngiam.
This post is brought to you by CapitaLand.