---
K-drama inspired recipes
---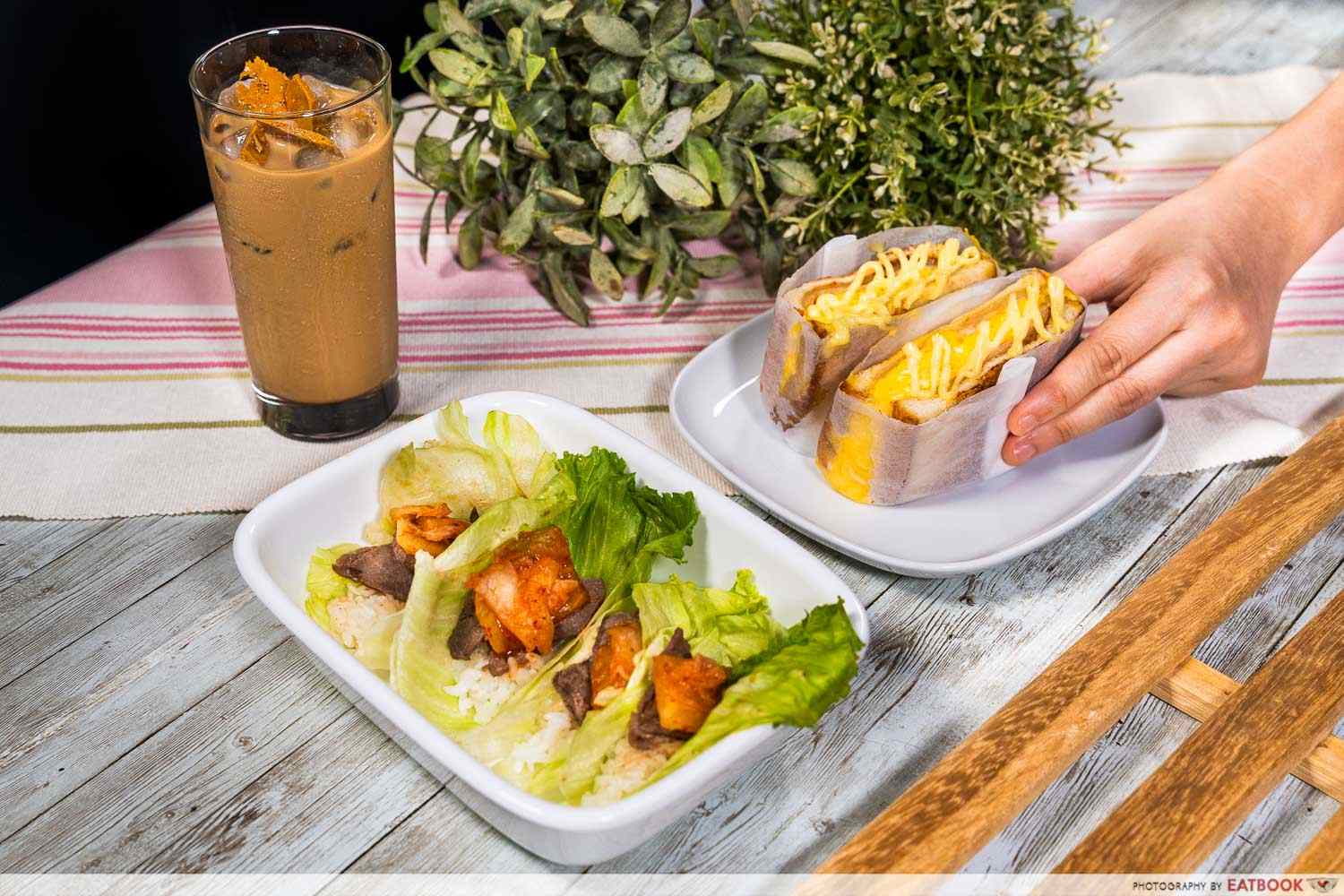 Korean dramas have taken the world by storm, from the global famous Squid Game, to medical-themed classics such as Hospital Playlist. If you, like me, enjoy spending your Friday nights curled up in bed catching up on a good K-drama, this recipe list is one to bookmark. 
We've put together three K-drama inspired recipes that take less than 30 minutes each to whip up, perfect for a night of Netflix bingeing till the wee hours of the morning. The best part is this: everything can be made with ingredients from pandamart, foodpanda's online grocery service that delivers 24/7, as fast as 30 minutes upon ordering. This means you can have supper made from scratch, ready in an hour's time or less! 
---
1. Dalgona Candy Latte
---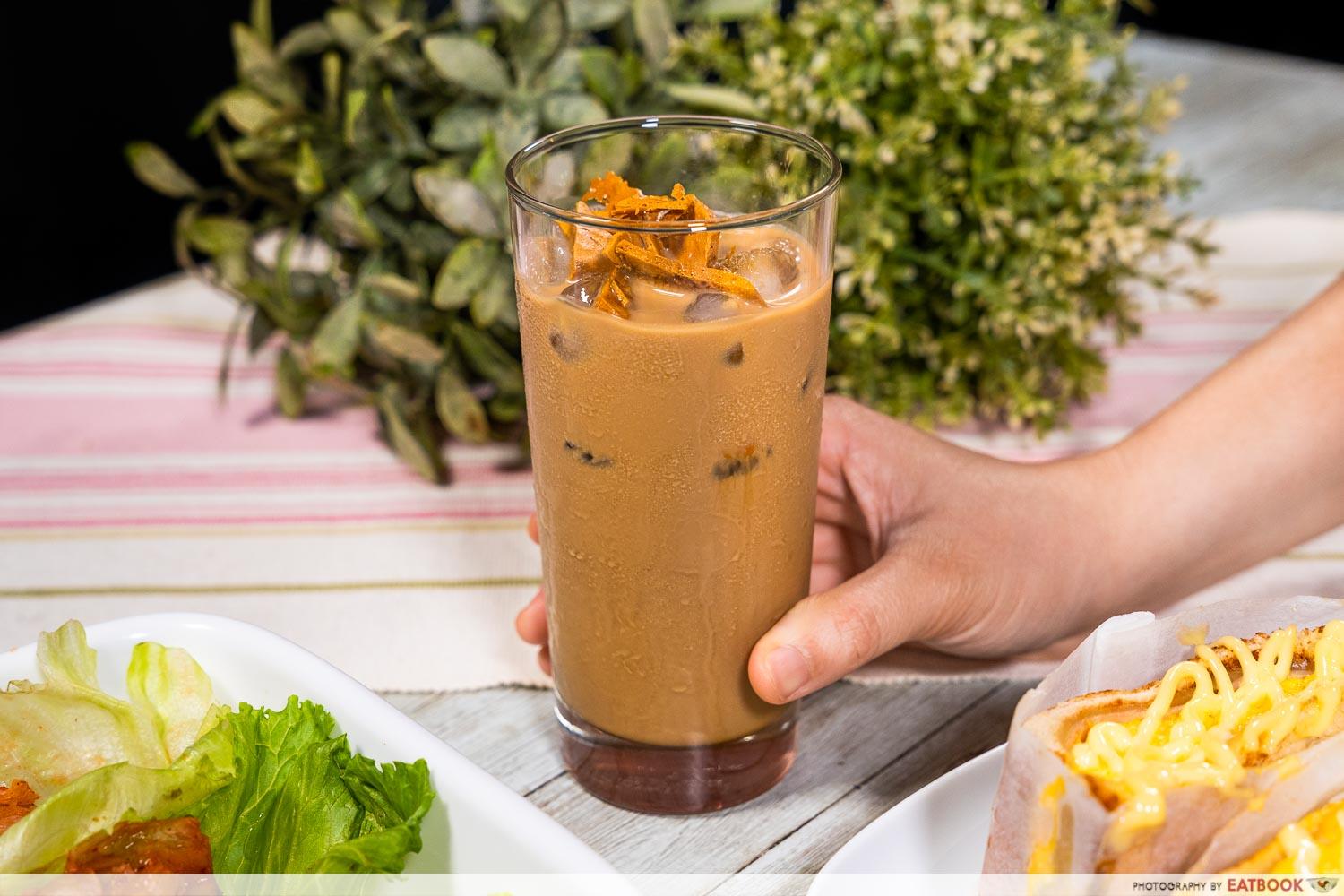 Just when you thought Dalgona coffee has become a fad of yesteryear, the viral trend has resurfaced in candy form, thanks to Squid Game's international success.
Perfect for coffee lovers, this recipe takes inspiration from the Dalgona candy featured in the second game of the series. Using everyday ingredients such as sugar, baking soda, and instant coffee, you can easily create a gram-worthy iced coffee that's as delicious as it looks.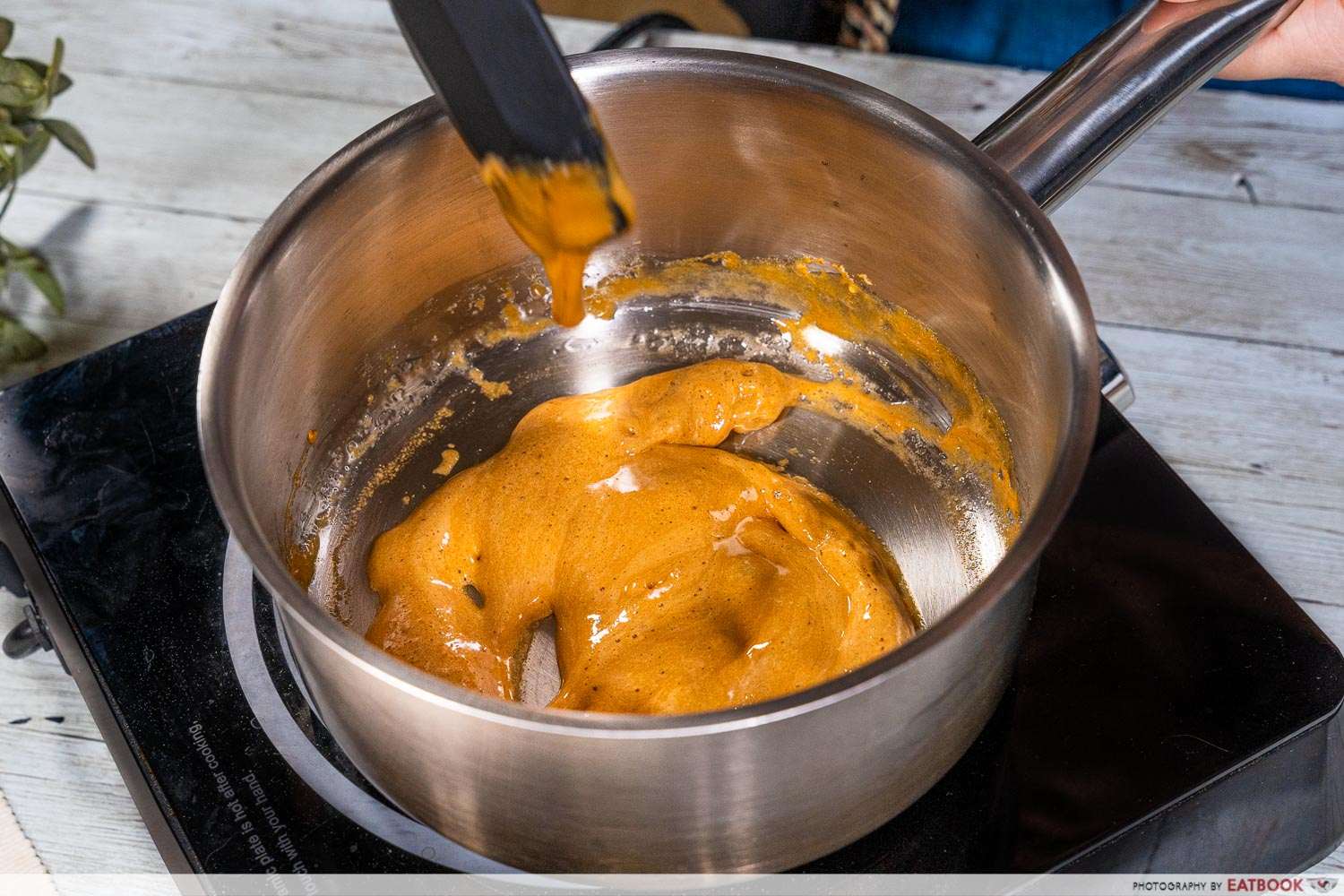 For the Dalgona candy, it starts with just three ingredients. As the sugar cooks, it's important to make sure you don't stir it, or else it wouldn't dissolve fully. We want the sugar to caramelise well until it reaches a light golden shade.
Don't move your eyes away from the pot, as the sugar mixture burns fast once it reaches the optimal colour. Once done, turn off the heat and mix in the baking soda. It should bubble up nicely!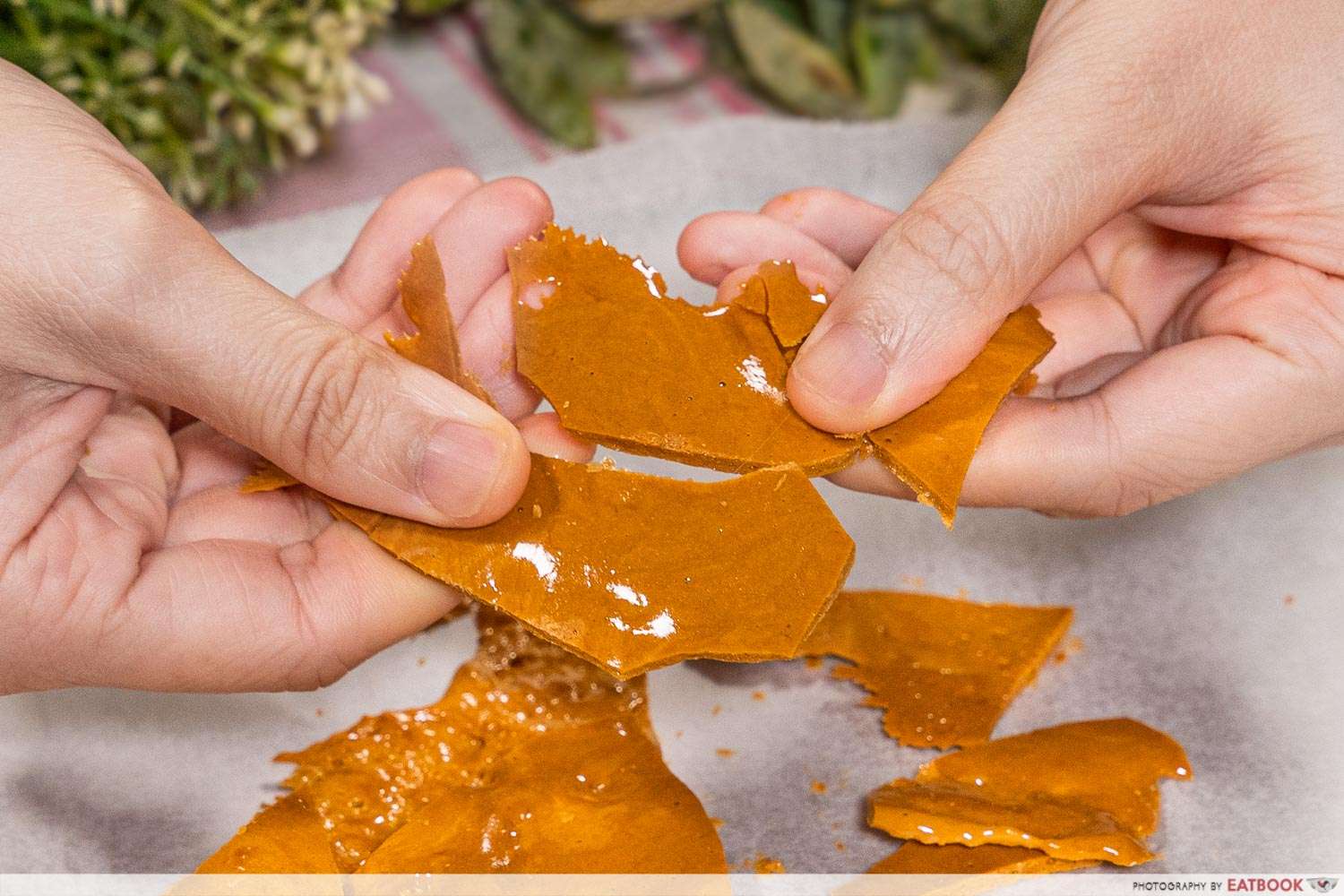 At this point, you'd want to work as fast as you can. Immediately transfer the mixture into a lined sheet and spread it out into a thin layer. If you wait any longer, the mixture will harden up and get stuck in the pot.
For the coffee, you can use instant, soluble coffee granules, Nespresso shots, or fresh espresso. As the Dalgona candy bits dissolve, the sweetness infuses into the beverage.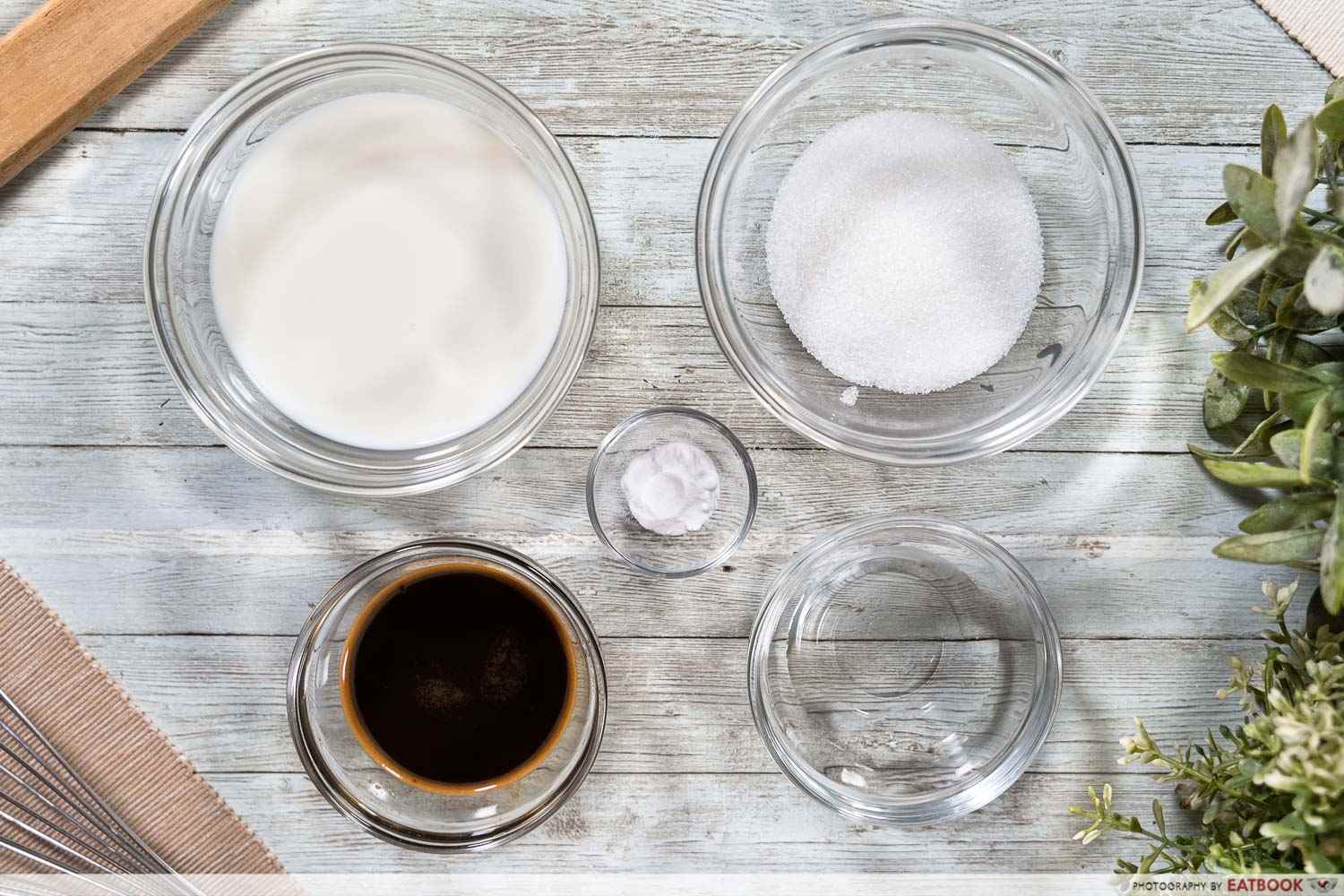 Yield: 1 serving
Cooking time: 15 minutes
Ingredients:
50g white sugar
25ml water
½ tsp baking soda
1 tbsp Nescafe Gold instant soluble coffee or two espresso shots
60ml boiling hot water
¾ cup fresh milk
Ice
Directions:
In a small saucepan, add the sugar and water. 

Cook on medium heat for around 10 minutes without stirring, until the sugar mixture turns golden. Keep your eye on the mixture to make sure it doesn't burn.

Turn off the heat. 

Immediately add the baking soda and stir until combined. 

Pour out the mixture onto a baking sheet lined with parchment paper. 

Use a spoon or spatula to evenly spread out the Dalgona mixture into a thin layer.

Set aside to cool for 10 to 15 minutes.

Once the Dalgona candy has completely cooled, break it up into small pieces.

For the coffee, add the hot water to the instant soluble coffee and stir until it's completely dissolved.

In a tall glass, add some of the Dalgona candy pieces.

Fill up the glass with ice and milk.

Pour in the coffee mixture.

Top with more Dalgona candy.
Recipe adapted from eatwithJean's post.
---
2. Egg Drop Sandwich 
---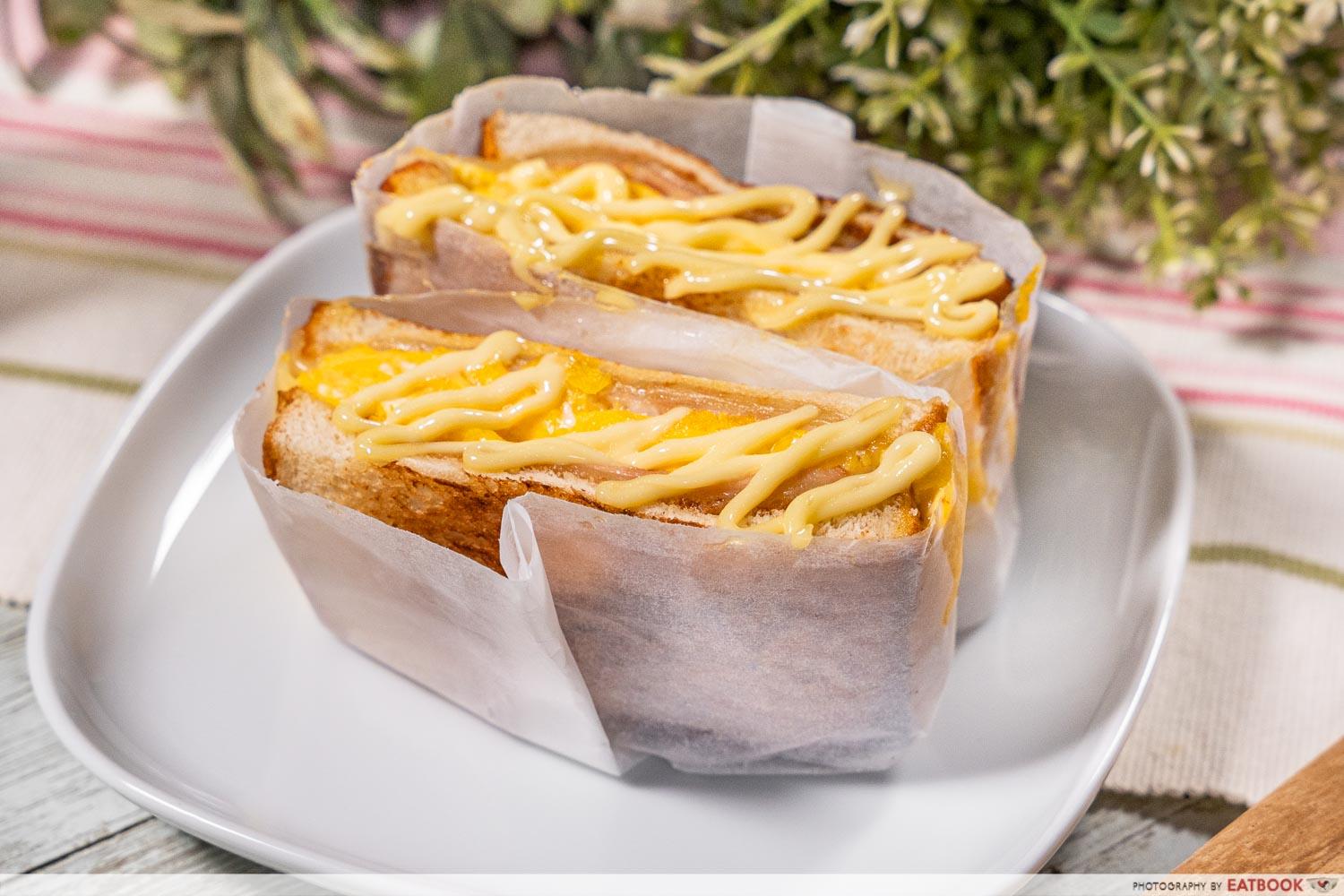 The famous Egg Drop sandwich made its appearance in the first episode of the highly-rated drama Hospital Playlist. Even if you have yet to start on the popular K-drama, you may have come across these IG-worthy sammies by the iconic Korean chain. 
While this dish typically features thick-cut brioche, a good alternative is Hokkaido milk bread slices, which can be easily delivered to your doorstep with pandamart when your late-night cravings hit. Toasting the slices with salted butter adds colour and flavour.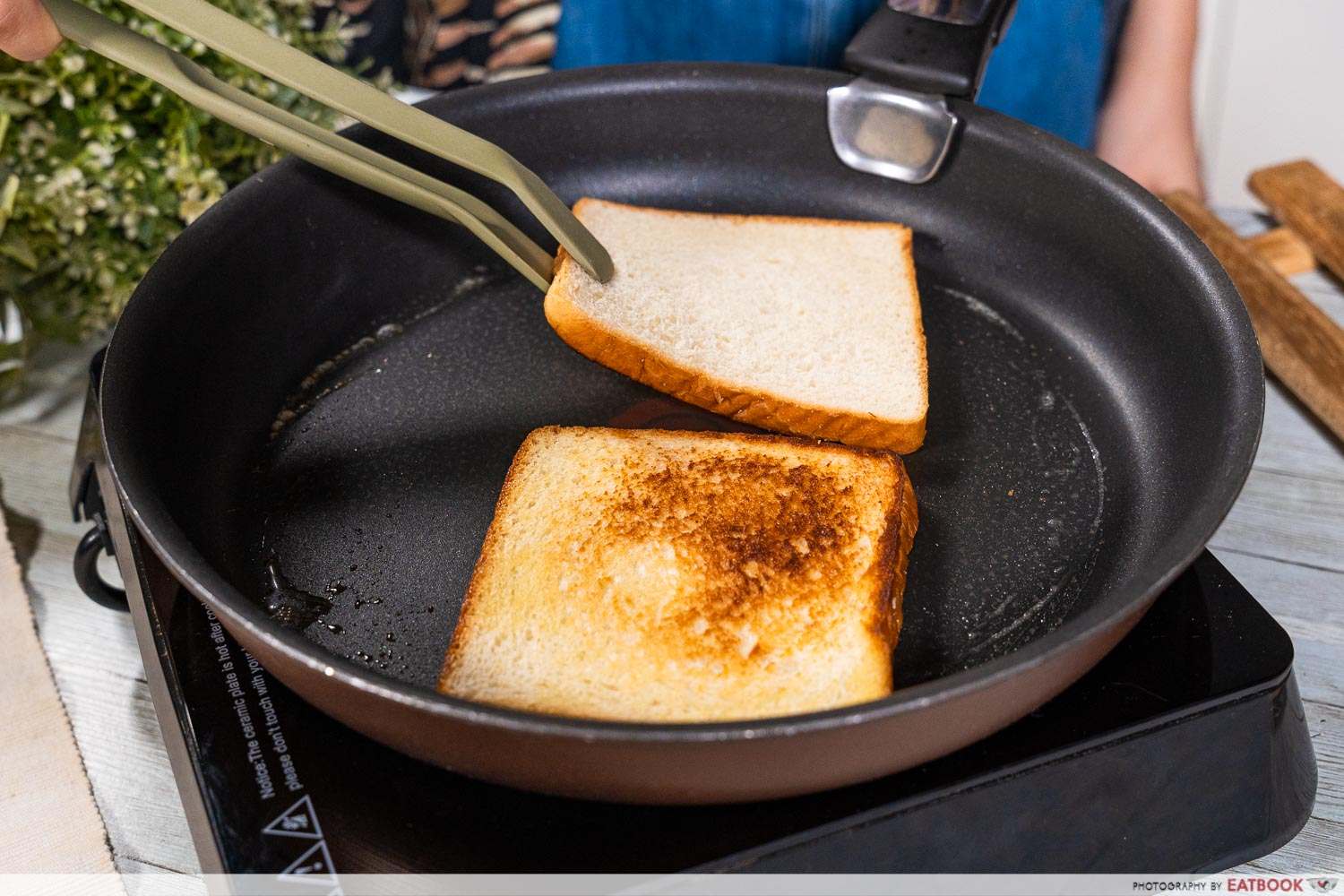 I have two tricks to achieve the ultimate scrambled eggs: add a splash of milk to the eggs, and a knob of butter while cooking for richness. To make sure you don't overcook the eggs, take the pan off the fire while they're still creamy. The eggs will continue to cook in the residual heat.
Assembling the sandwich is as simple as it looks. You layer it with the cheese, followed by the ham, and the eggs. The next step, which is the wrapping, is slightly more complicated and takes a bit of practice for a picture-perfect end product.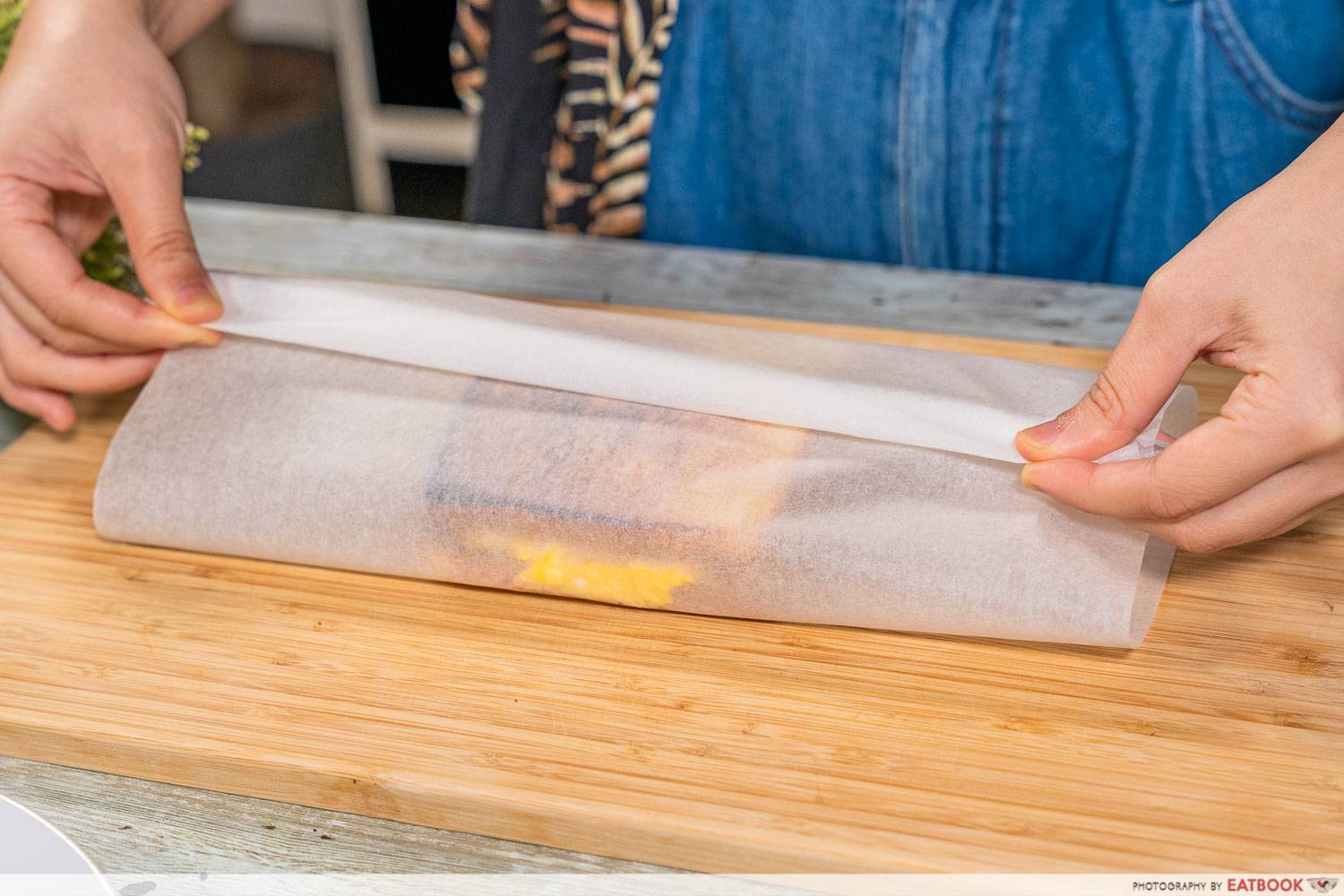 Do ensure that you're using sufficient paper to wrap the sandwich. The top and bottom ends should look slightly longer than the sides. First, gather the top and bottom edges. Fold down the edges in half-inch folds, and press down firmly, until you reach the centre of the sandwich.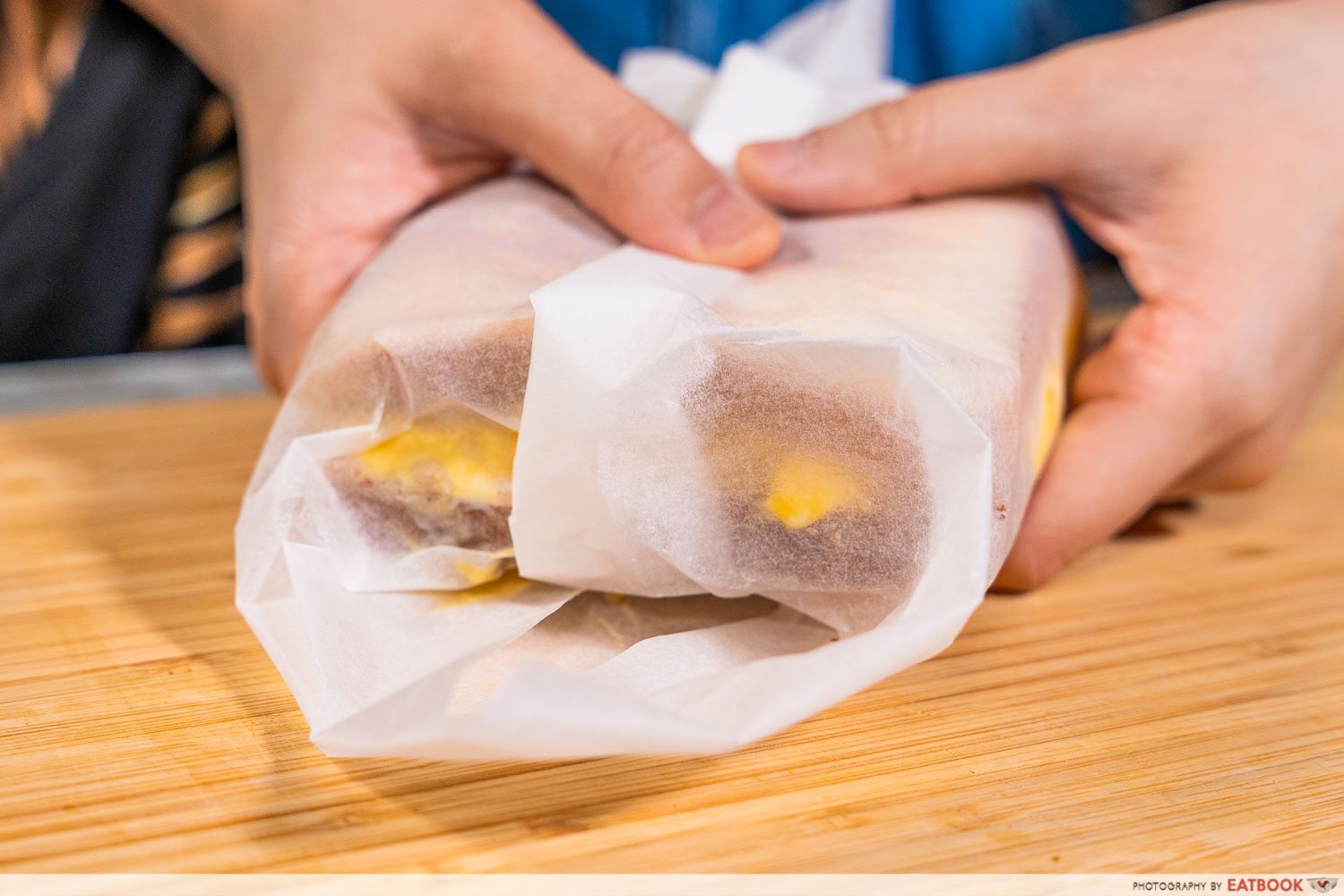 Gather the sides of the paper and tuck them in, under the sandwich. You should see a triangular shape on both sides after this is done. Thereafter, gently tuck the remaining edges in, until the sandwich is snugly packed.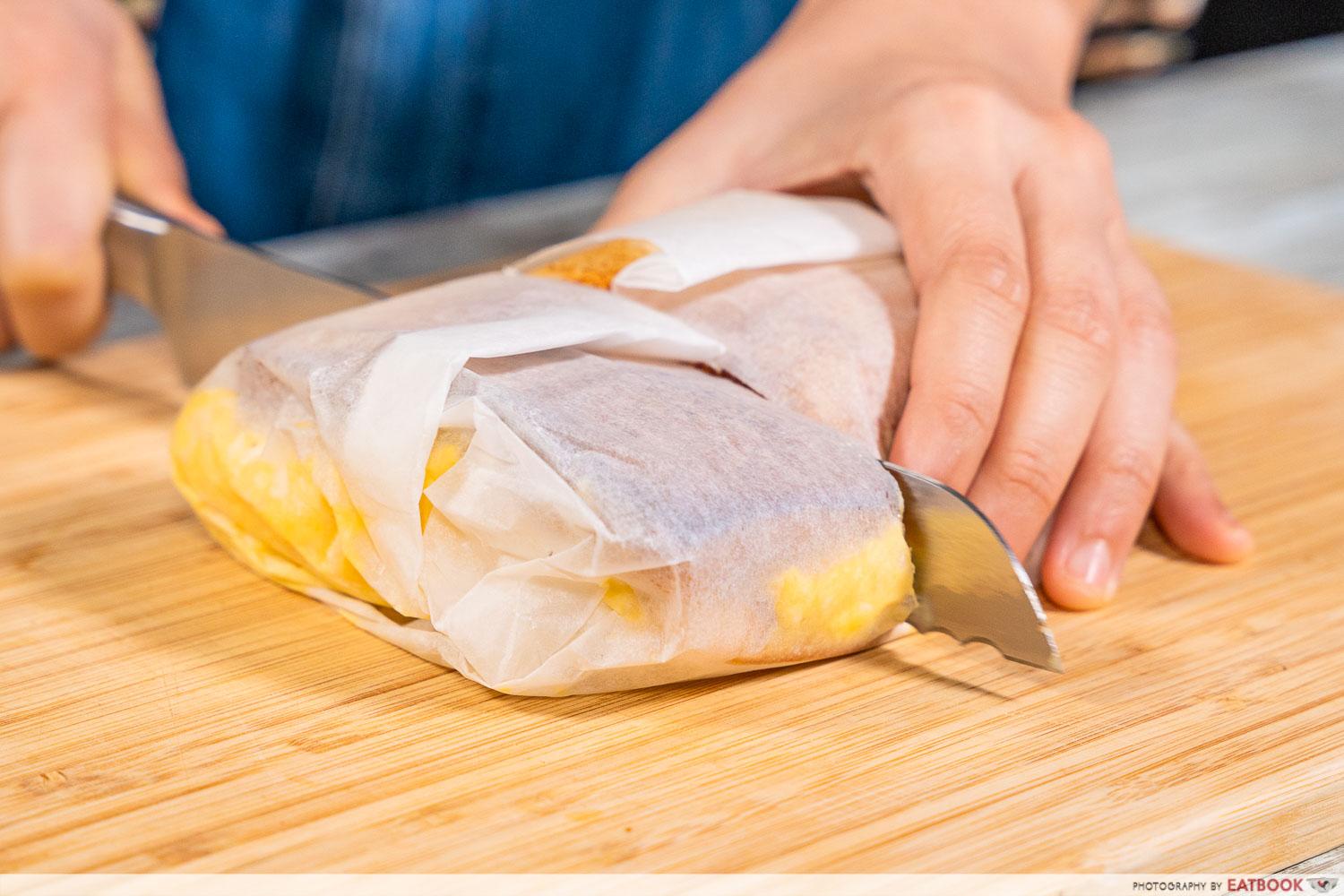 Using a sharp knife, cut the sandwich across into halves, revealing the creamy scramble, cheese and ham centre. To garnish, drizzle on some Kewpie mayo.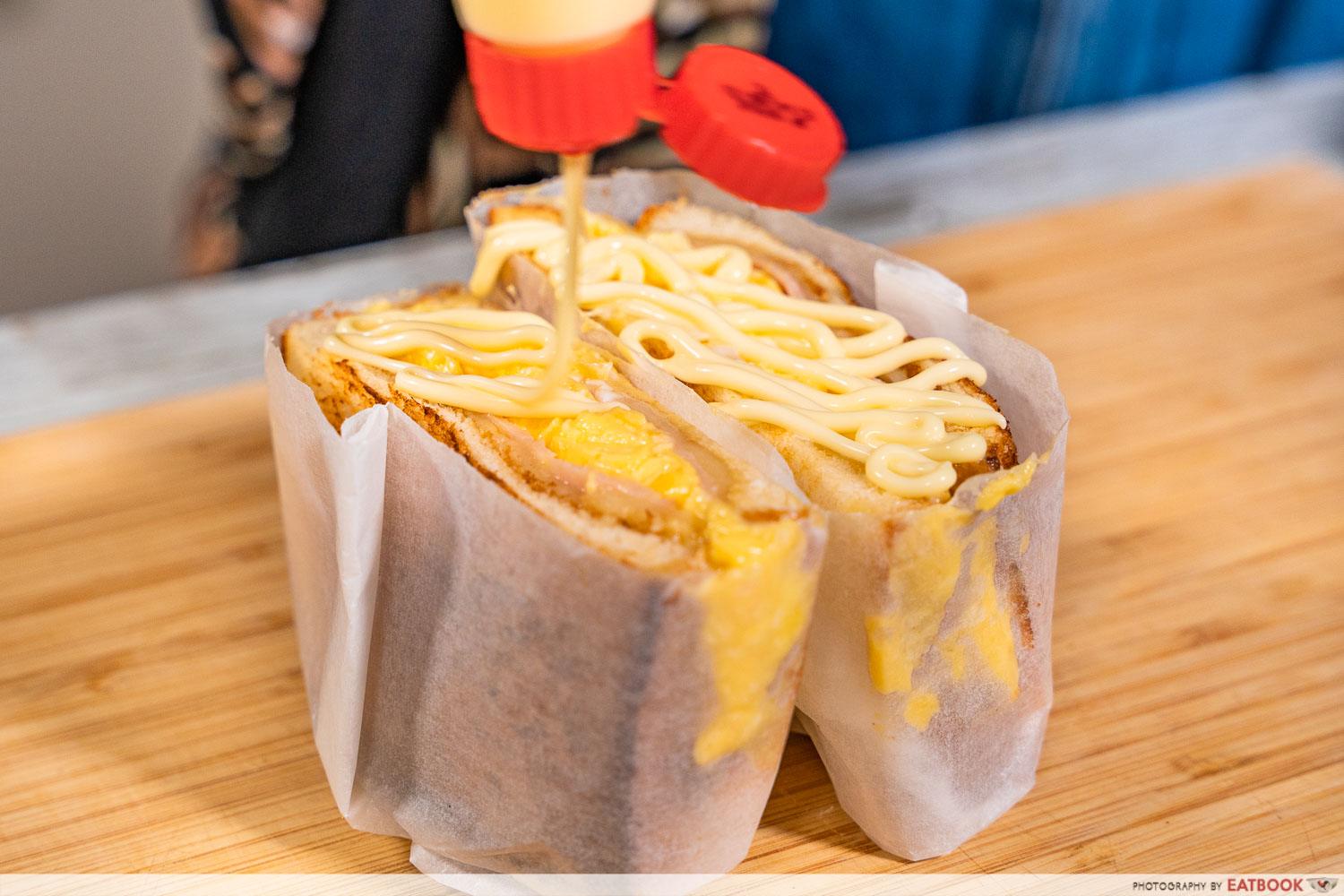 The result is uber creamy scrambled eggs, snugly tucked in two slices of perfectly buttered milk toasts. Our rendition includes honey baked ham for more savoury goodness, but you can skip or replace it with bacon if you wish.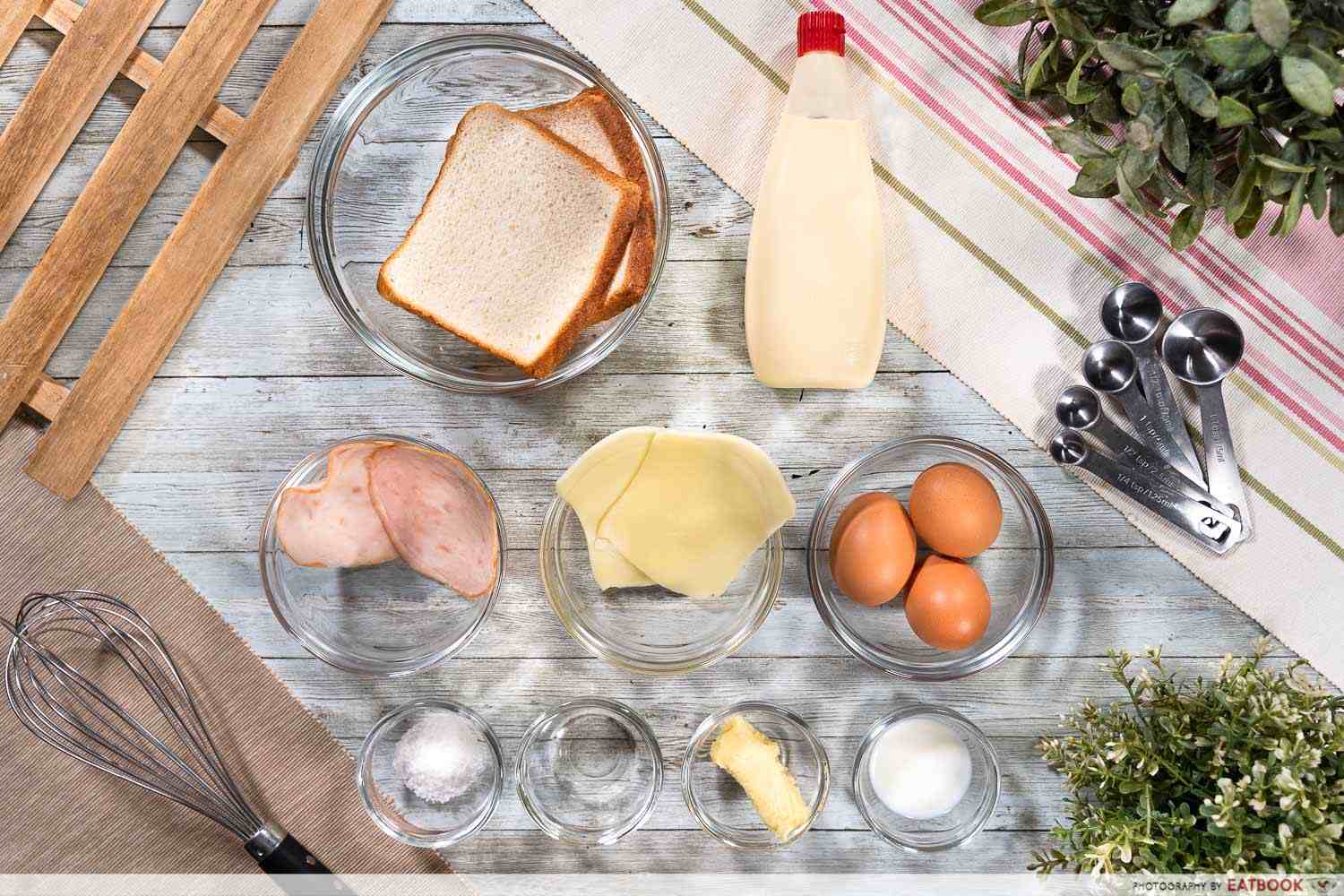 Yield: 1 serving
Cooking time: 5 minutes
Ingredients:
2 slices Hokkaido milk bread
3 eggs
1 tbsp milk
1 tbsp butter
½  tbsp vegetable oil
2 slices mozzarella cheese
2 slices honey baked ham
1 tbsp Kewpie mayo
Directions:
In a frying pan with ½ tbsp butter, toast the bread on both sides until lightly browned. 

Place one slice of mozzarella cheese on each slice of bread. Turn off heat, remove and set aside.

In the same pan, pan-fry the ham for 20 seconds on each side. Remove and set aside.

For the scrambled eggs, crack three eggs into a bowl and add the milk. Use a fork to whisk until combined.

Add the oil and remaining butter to the same pan. Add the eggs into the pan and stir gently while cooking. Remove from the heat when the eggs are still runny and creamy. 

To plate, place one slice of toast onto a sheet of parchment or baking paper, ensuring there's enough space around all the edges for folding.

Assemble the sandwich by layering the ham, and then the scrambled eggs.

Place the second piece of toast on top.

Fold the top and bottom edges of the paper together, over the centre of the sandwich. 

Fold down both edges together, around three to four times, or until the edges meet the middle of the sandwich.

Use your fingers to tuck each side gently into the back of the sandwich, making sure you're not squashing it.

Cut your sandwich perpendicularly to reveal the creamy scramble.

Drizzle mayo to finish.
---
3. Korean BBQ Beef Wrap
---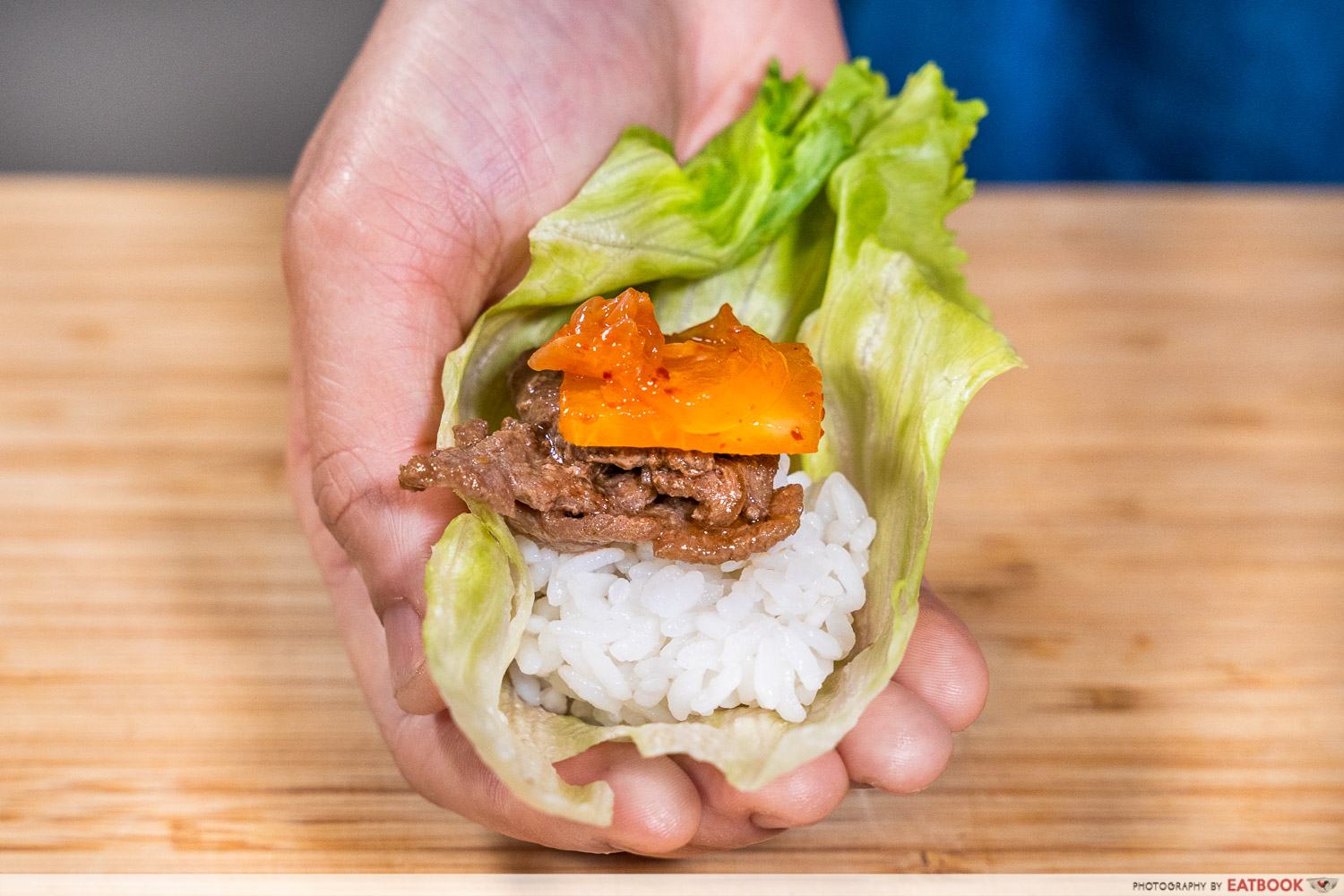 Korean BBQ has been popularised in numerous K-dramas, including Weightlifting Fairy Kim Bok-joo. While an authentic K-BBQ experience at home can be rather tedious to recreate, this pared-down version uses a shortcut: ready-to-use BBQ sauce by Korean brand CJ Bibigo. 
Korean BBQ typically uses perilla leaves, but I decided to go with iceberg lettuce as it's readily available, and has a sweet crunch. Another refreshing option you can consider is romaine lettuce.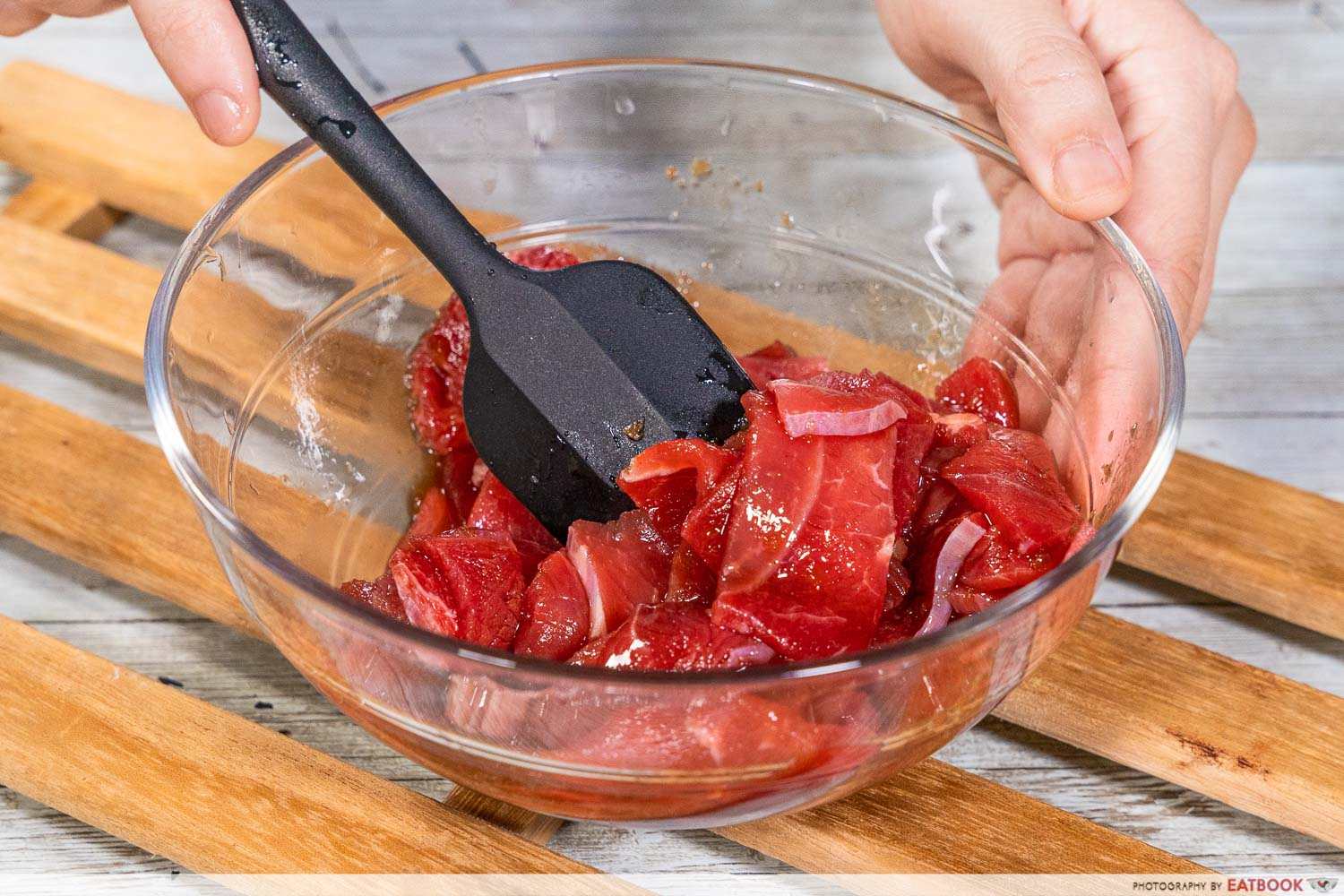 While browsing on pandamart, I was surprised to see fresh and frozen meat products available at selected outlets. For this recipe, feel free to use other types of meat; I opted for thin beef slices as they cook up in no time. You don't have to marinate the beef for too long, either, if you're in a hurry to get your BBQ fix.
If you prefer mixing your own meat marinade, you can easily get the ingredients from pandamart. One option is to add on some gochujang for a sweet and spicy kick!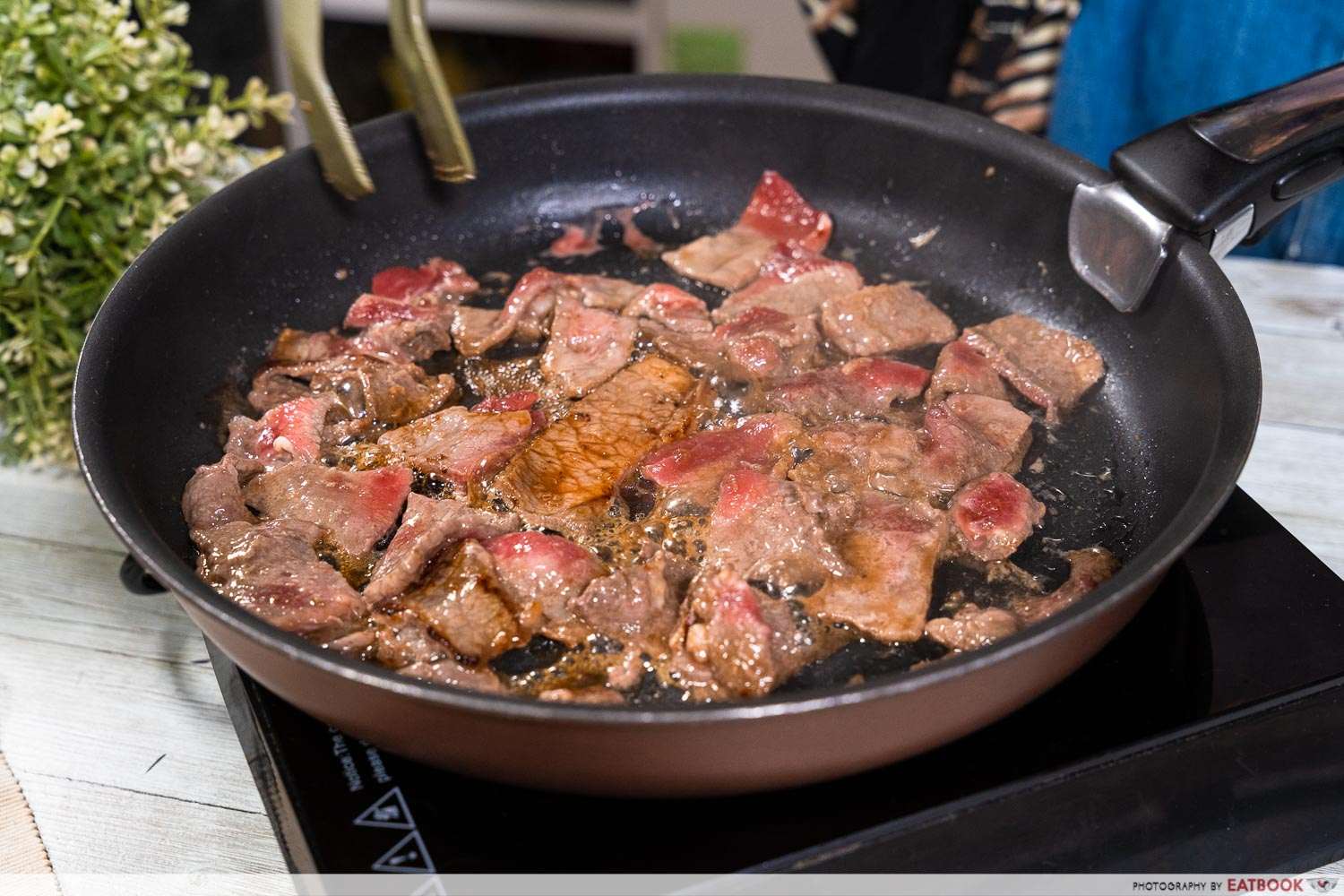 Make sure not to overcook your beef, or they may become dry and tough. Once the beef slices are mostly cooked with a slightly pinkish centre, take them off the heat to rest.
To enjoy, add some rice to your choice of leaf. I like using ready-to-eat, cooked white rice as it's super convenient, and saves me a fair bit of cooking time. Add a few slices of beef, and then top it all off with some kimchi for a refreshing tang.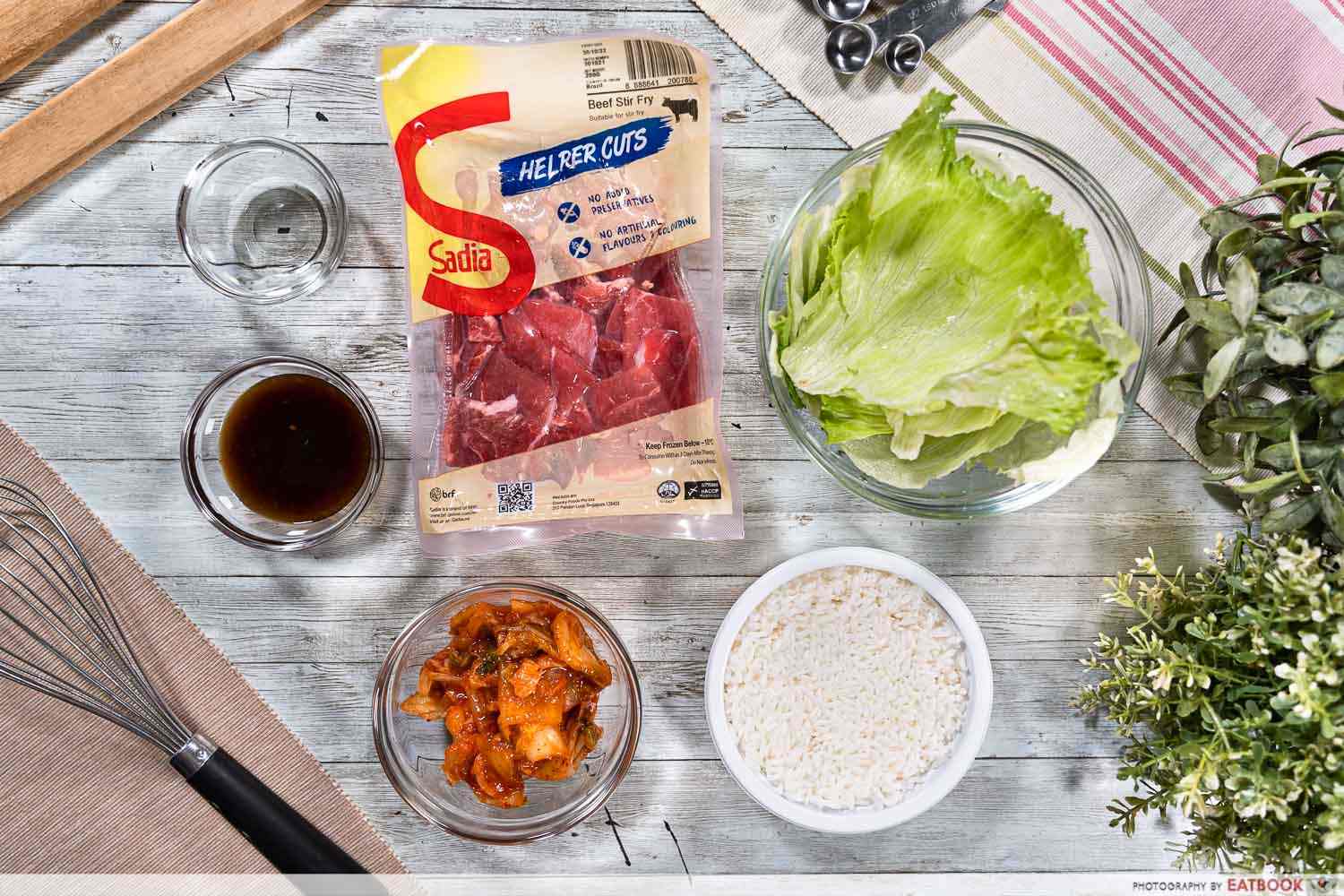 Yield: 2 servings
Cooking time: 5 minutes
Ingredients:
1 packet Sadia Beef Stir Fry (200g)
3 tbsp CJ Bibigo Korean BBQ Sauce Original
1 tbsp vegetable oil
200g iceberg or romaine lettuce, washed
1 packet CJ Hattban Cooked White Rice (210g)
1 cup kimchi
Directions:
Marinate the beef slices with the BBQ sauce for 10 minutes in the fridge.

In a pan with oil, over medium heat, stir fry the beef slices for around two to three minutes, or until they're cooked through.

Stir fry in vegetable oil for two to three minutes, or until cooked through.

Heat up the instant rice in the microwave, according to the instructions on the packet.

To assemble, place a spoonful of rice, followed by a few slices of beef, and a bit of kimchi onto the lettuce. 
---
Easy K-drama inspired recipes with pandamart 
---
From ready-to-eat snacks to premium cooking ingredients, pandamart offers a wide variety of options—over 5,000 products to shop from— on their easy-to-navigate platform. With delivery available 24/7, as fast as 30 minutes after placing your order, it's super convenient to shop for groceries online, whenever and wherever you are. What's more, you can find all the ingredients for the aforementioned recipes in one place, on pandamart!
Here's another piece of good news: new customers can get a flat $10 discount on their first order, plus an additional $24 cashback with a minimum spend of $20! Simply key in the code 'TAPINTOMART' upon checkout in your foodpanda app to enjoy the offer. 
Photos taken by Melvin Mak.
This post is brought to you by foodpanda.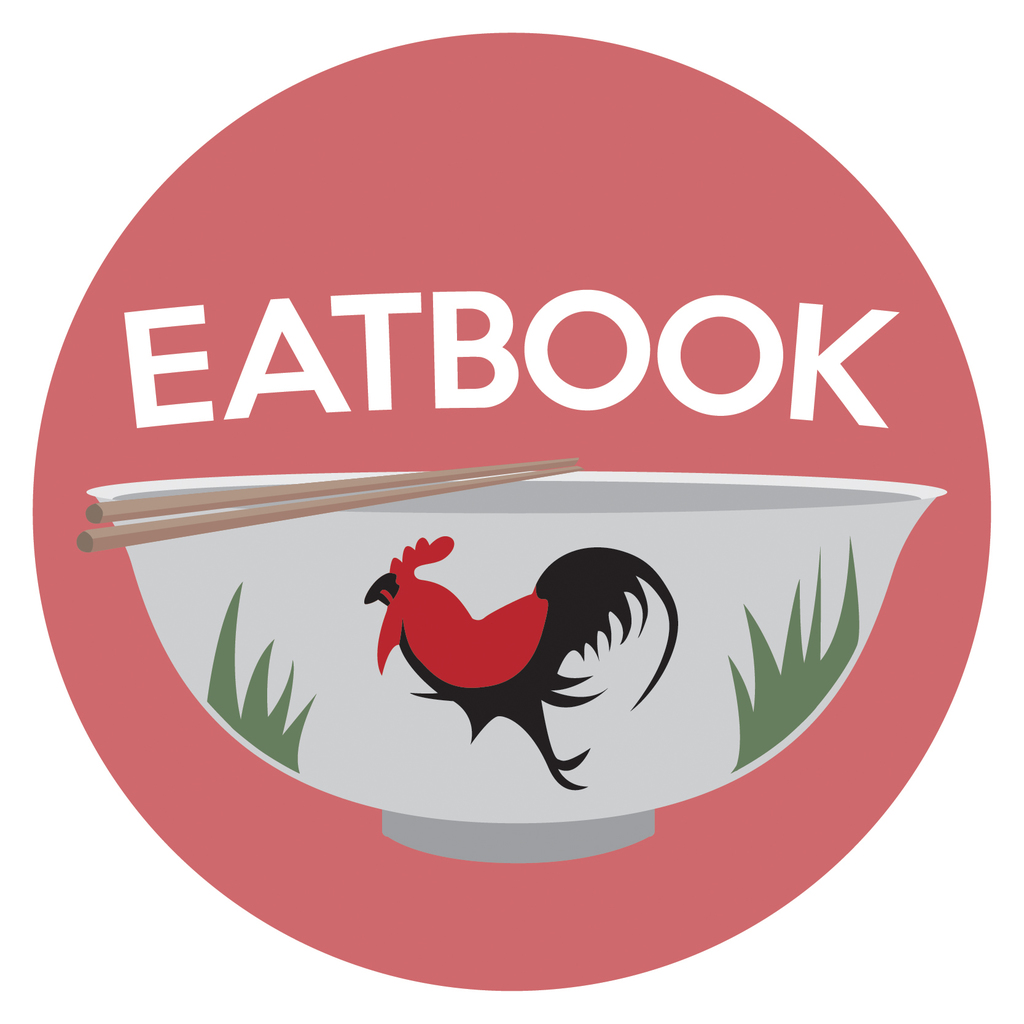 Drop us your email so you won't miss the latest news.