Squid Game Dalgona candy recipe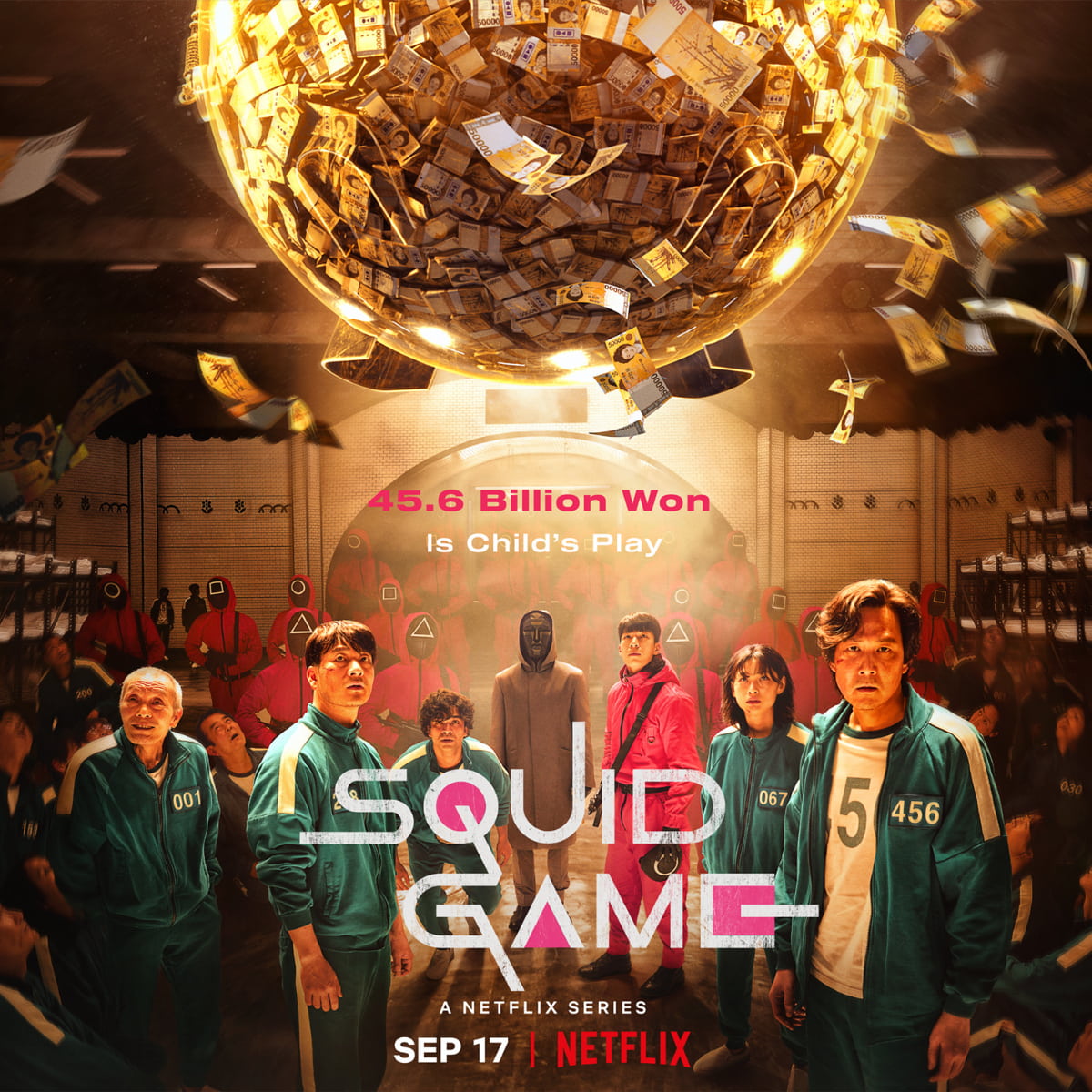 Image credit: Netflix
The Dalgona candy saw its second heyday during COVID-19 thanks to the hottest Netflix series, Squid Game. Spoilers for those who have yet to catch this new K-drama—Dalgona candy was featured in the second game of this battle royale, and TikTok has once again shown us how easy is it to recreate the viral candy at home. 
Dalgona candy is a childhood favourite for Koreans, and it's also a hit amongst tourists. When the burnt sugar cools down at room temperature, it boasts an aerated crunch that melts in the mouth into a sweet, malted abyss in a matter of seconds.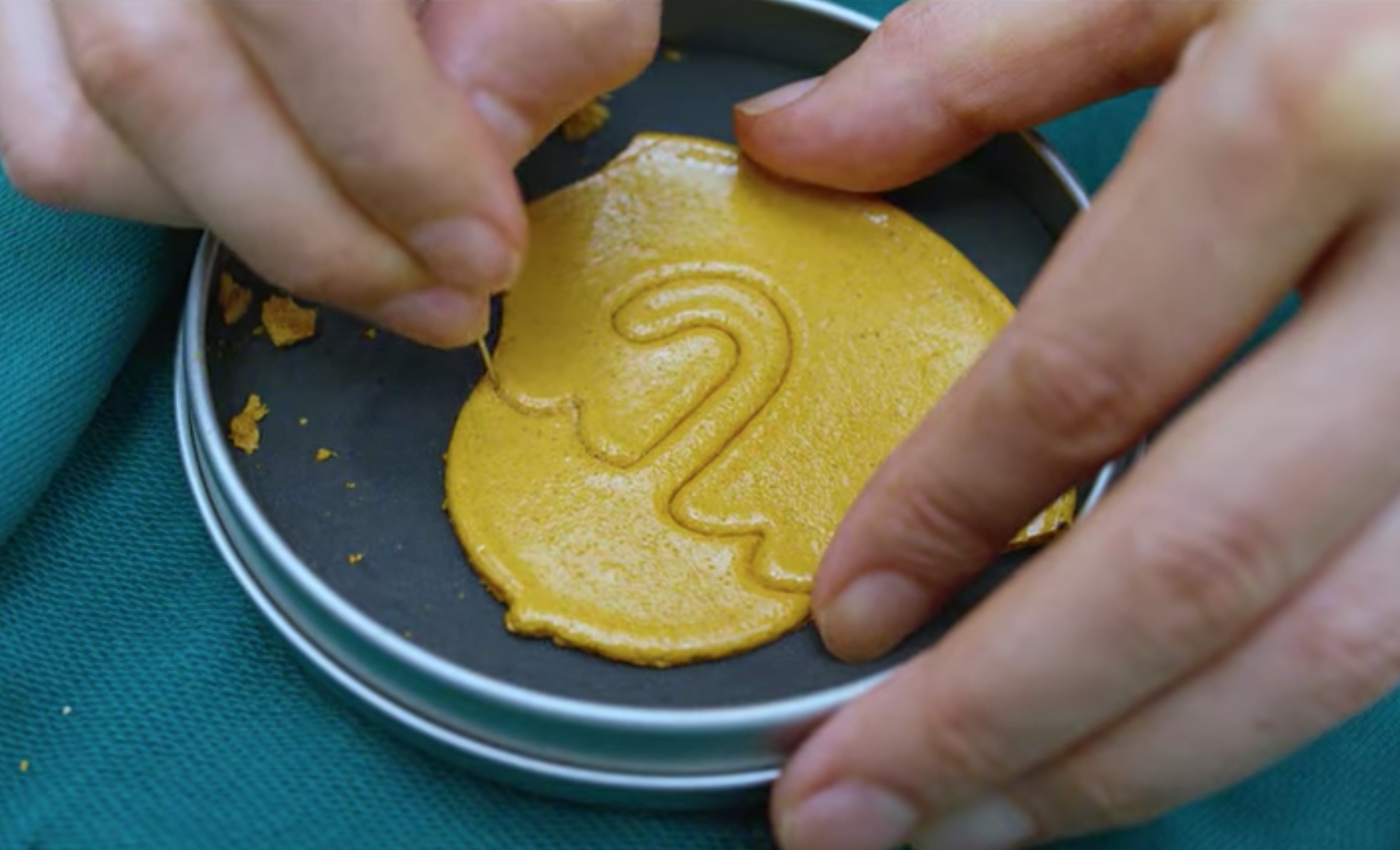 Image credit: Netflix
If you've bought one off the streets of Myeongdong before, you would also know that the Dalgona candy also comes with simple shapes embossed on the surface. While it may seem fun to slowly pick the sides off, leaving just the shape to enjoy at the very end, the participants in Squid Game are sweating buckets trying to complete this task.
For those looking to try their hand at making this Korean candy, there's no need for fancy tools or ingredients. Almost everything you need can be found in your kitchen. Just grab a stainless steel soup ladle, one chopstick, a cookie cutter, and a sheet of parchment paper.
The recipe is as follows:
Yield: 1 serving
Cooking time: 2 minutes
Ingredients:
1 tbsp sugar
Baking soda
Directions:
Pour sugar onto a metal ladle and heat it up over low heat.

Stir constantly with a chopstick until the sugar has melted.

Add a pinch of baking soda into the sugar and stir vigorously till everything is well combined.

Pour melted sugar onto parchment paper and press a cookie cutter down onto the mixture.

Let it cool at room temperature till it hardens.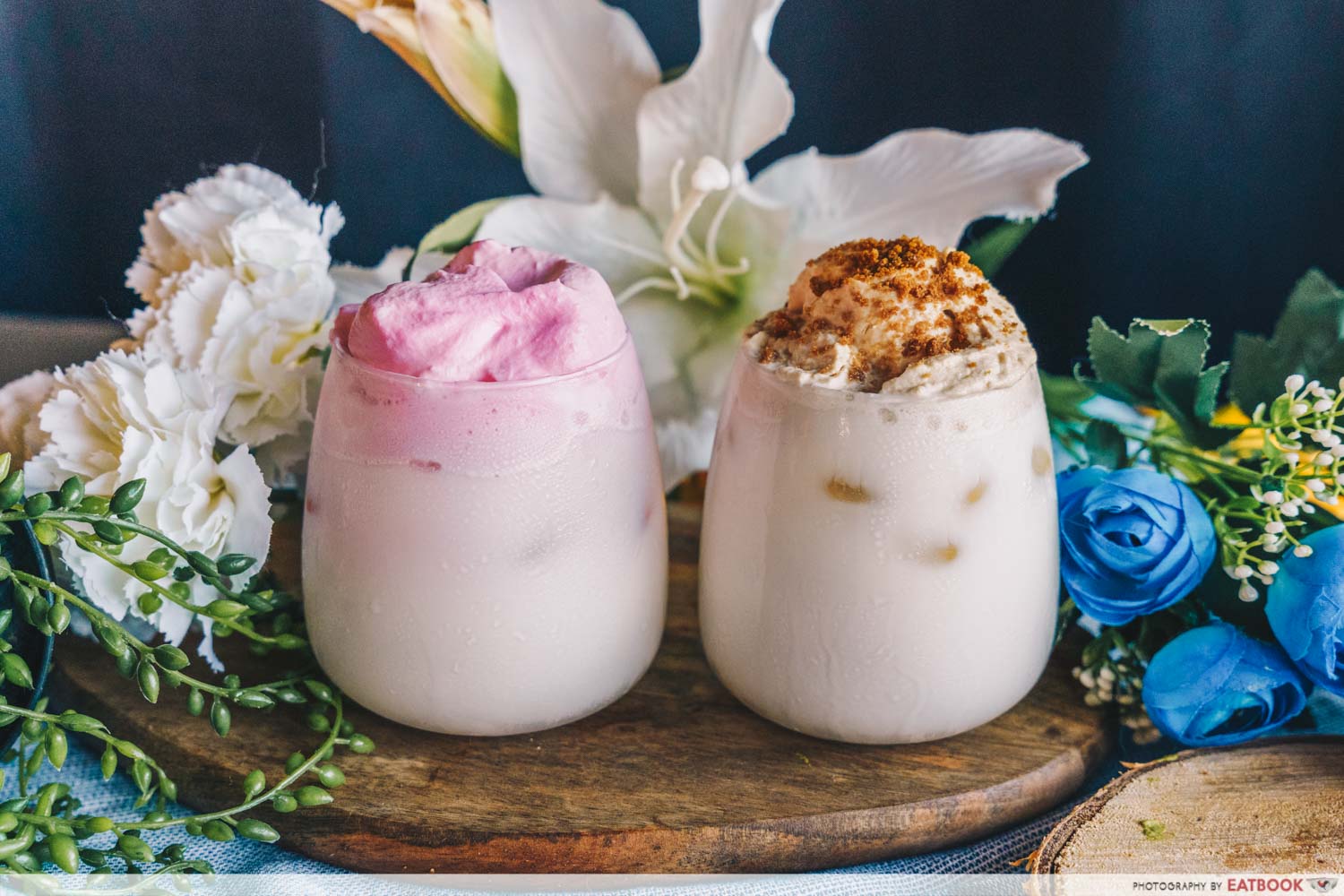 If you want to avoid getting shot by masked men dressed in pink, try out our super easy noob-proof Dalgona drink recipes instead. There's the Dalgona bangung recipe for a tasty and IG-worthy pink rose syrup drink, or the Dalgona Speculoos milk recipe for an equally delicious yet non-caffeinated version of the Dalgona coffee!
Dalgona Speculoos Milk Recipe: Non-Caffeinated Take On The Viral Korean Latte
Feature image adapted from Netflix and @franziee_v.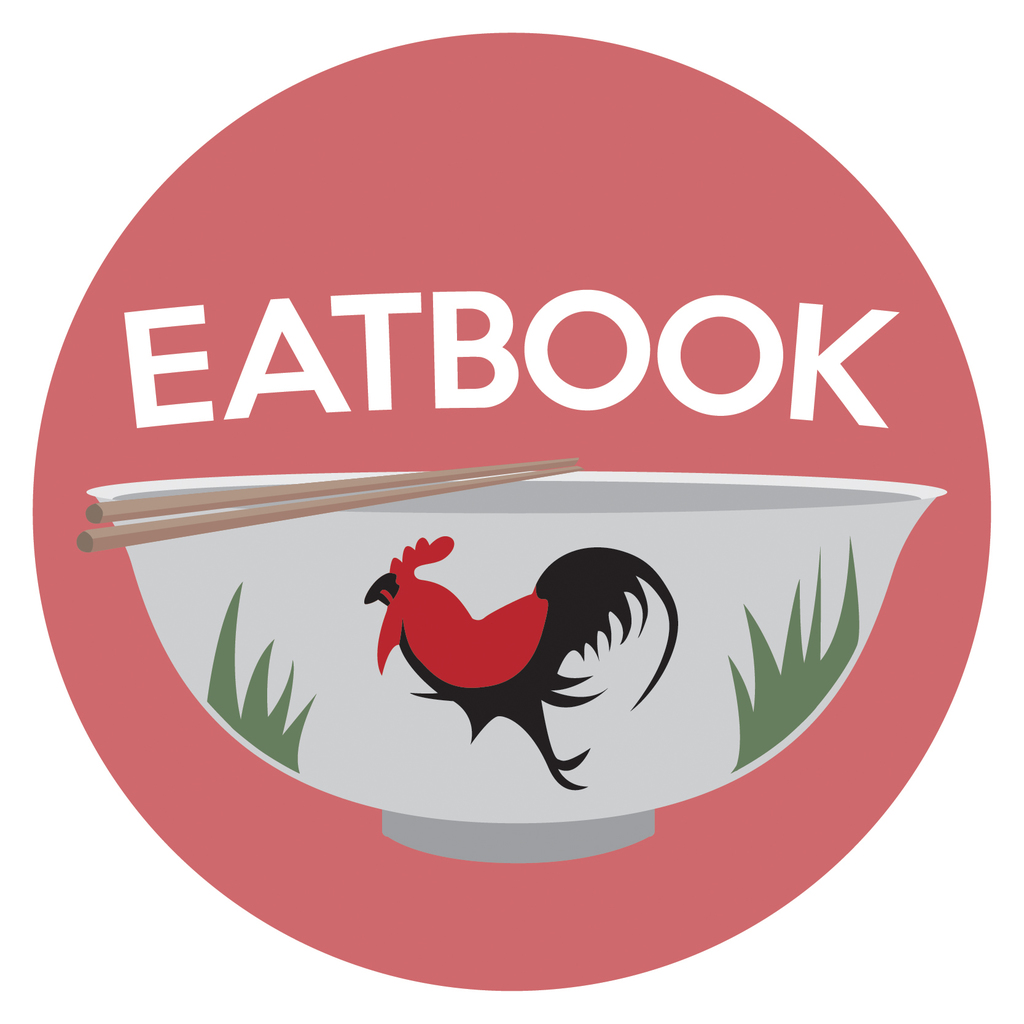 Drop us your email so you won't miss the latest news.