Katanashi serves delicious Japanese donburi for budget eaters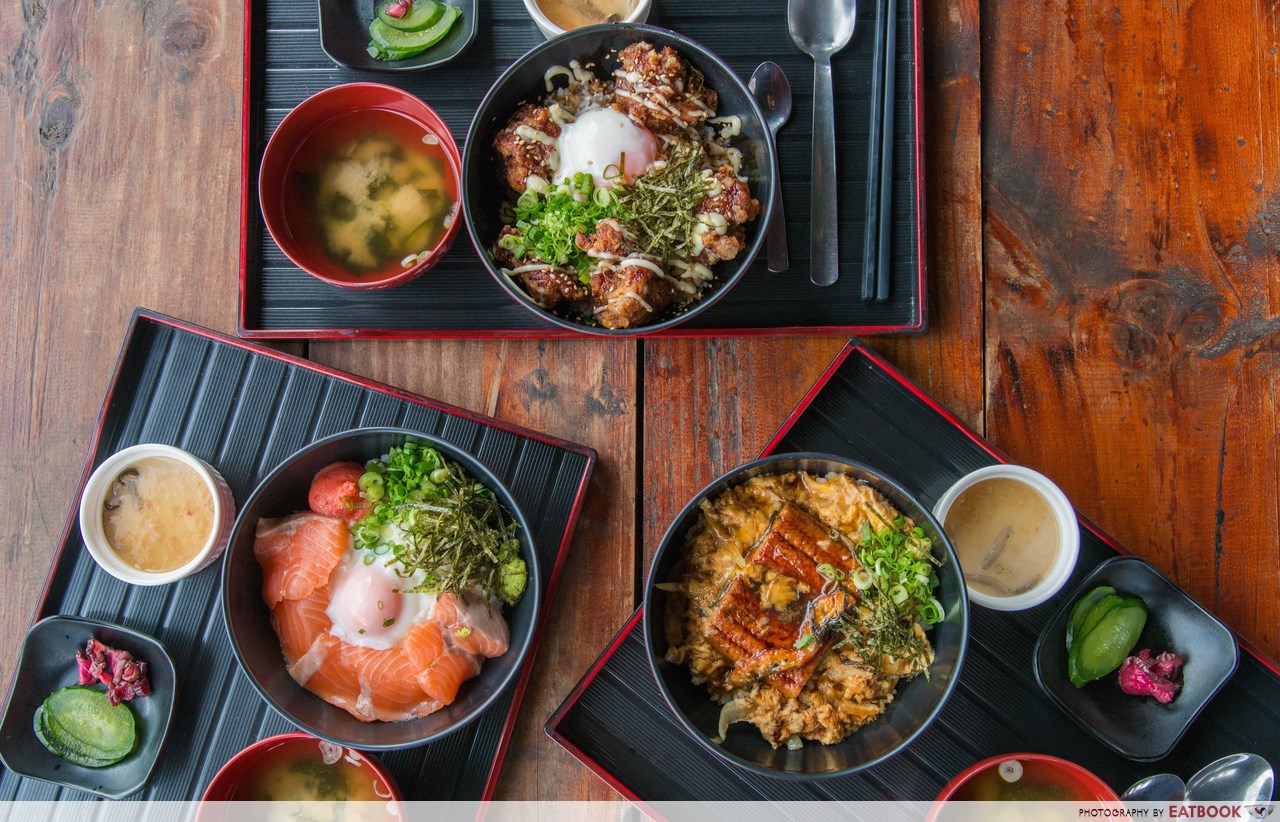 Lunch hour in the CBD can be a struggle with hordes of people trudging to eateries in the sweltering heat, snaking queues at your favourite hawker centre, and the need to practically sprint to chope a seat. We found serenity at Katanashi, a Japanese restaurant along Boat Quay, which serves affordable Japanese donburi set lunches on weekdays.  
Food at Katanashi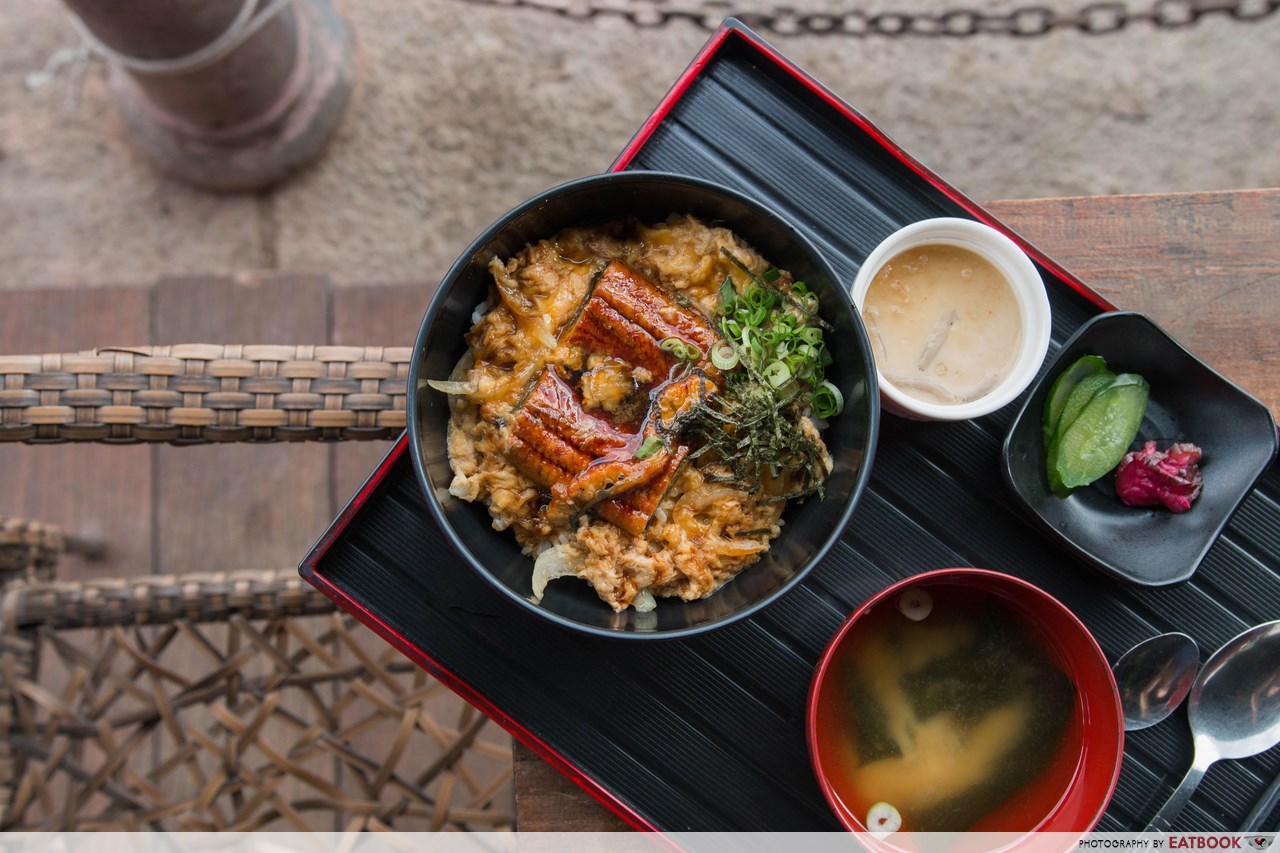 The first dish served was Unatama-Don ($12). A thick slice of unagi, glossy from a coat of teriyaki sauce, rested on a layer of omelette atop a bed of warm sushi rice. A garnish of chopped scallions and slivers of seaweed topped the dish.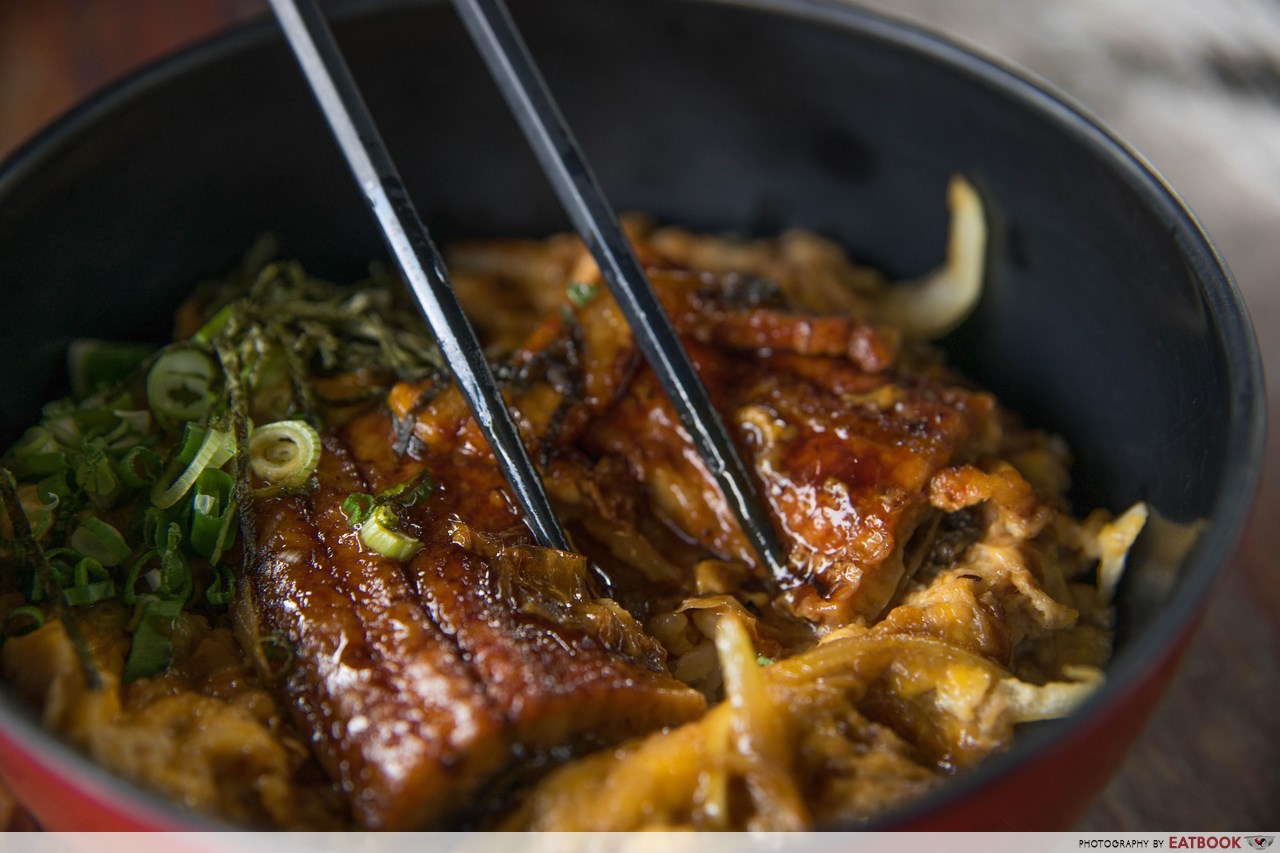 The teriyaki sauce was not overwhelming so we could taste how fresh the unagi was. The sweetness of the unagi and teriyaki sauce went with the fragrant omelette, but I wish there was more char on the eel to bring a deeper, smokier flavour to the meal.   
Each donburi was accompanied by cold chawanmushi, a serving of pickled cucumber and radish, and a bowl of miso soup. The chawanmushi was simple with only a few slices of shiitake mushrooms, but overall tasty.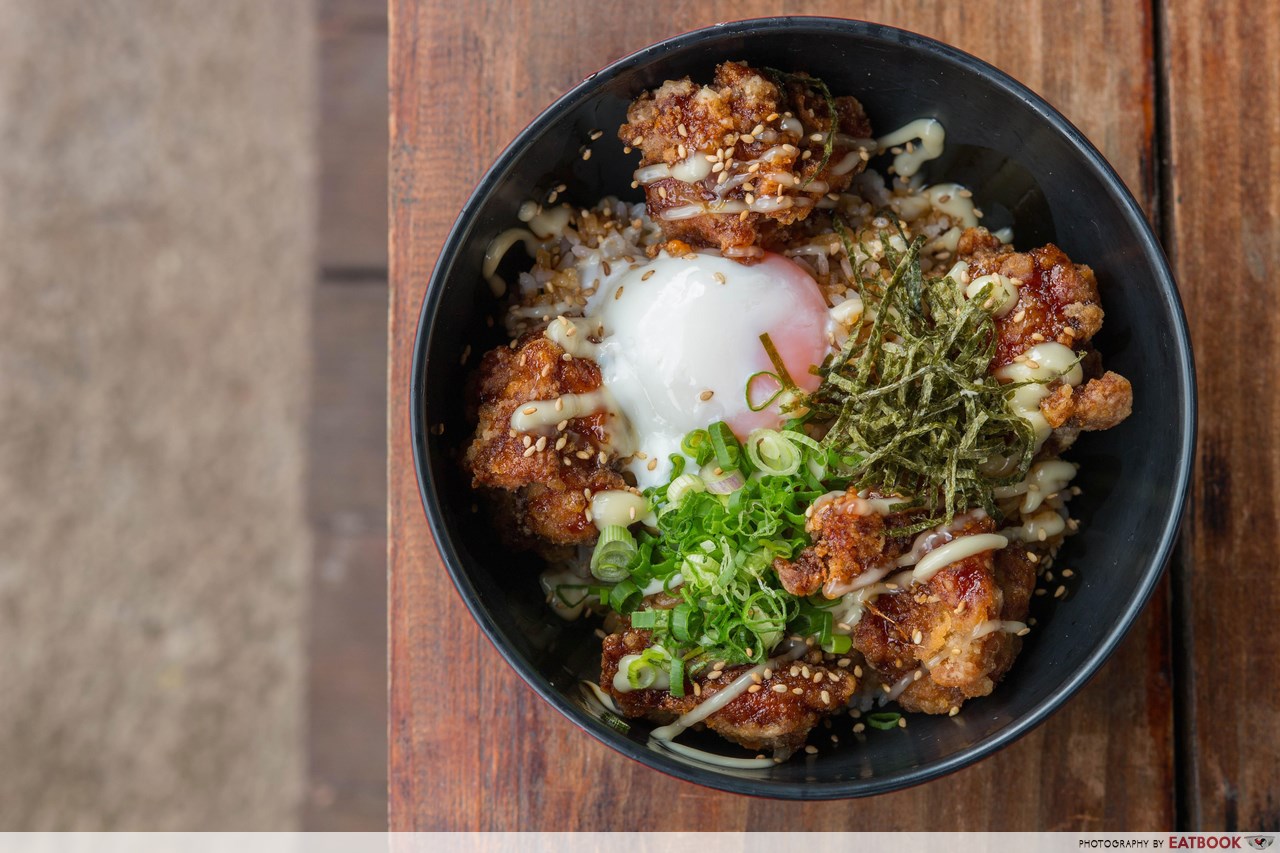 Chicken Teritama-Don ($12) seemed unassuming upon arrival. It was made up of five pieces of karaage-style fried chicken arranged around an onsen egg, and looked like a typical order of fried chicken don at any Japanese food joint. But once we digged in, we were struck by how good every element of the dish was.
Deep yellow yolk oozed satisfyingly out of the egg as we pierced it with our chopsticks. The batter on the chicken was thin and crispy, coating the juicy meat within. They were jazzed up by Japanese mayo and teriyaki sauce drizzled over them.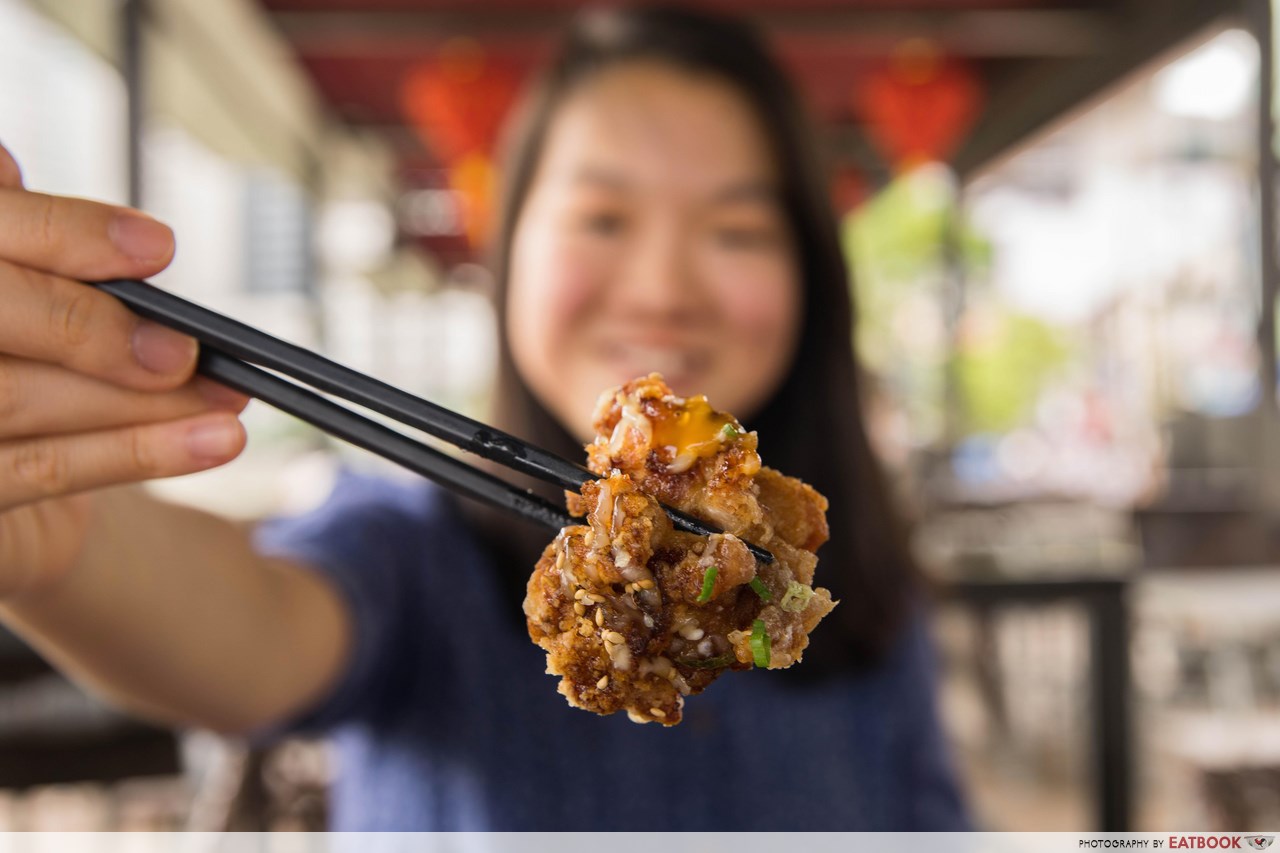 We loved the layers of texture in the bowl – crunch from the chicken, runniness from the onsen egg and chewiness from the rice. It never got boring even as we packed heap after heap on our spoon. This turned out to be our favourite as its components, though simple, were done exceedingly well. Plus, it's hard to resist fried chicken.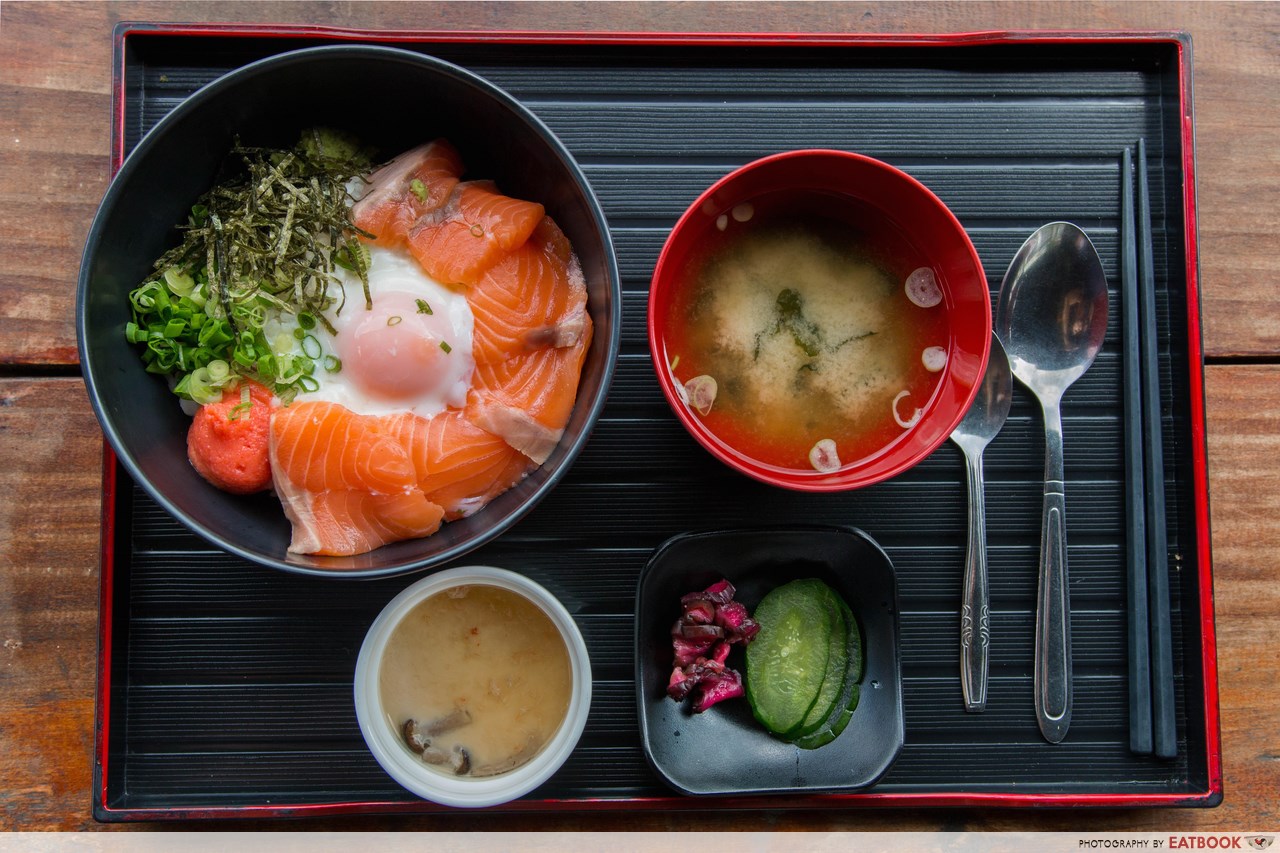 We didn't hesitate to order Salmon Mentaiko-Don when we heard it was the Special-don ($12) of the day. Thick pieces of raw salmon were laid along one side of the bowl, and an onsen egg was perched in the middle. There was also a dollop of mentaiko paste, which we mixed into the rice.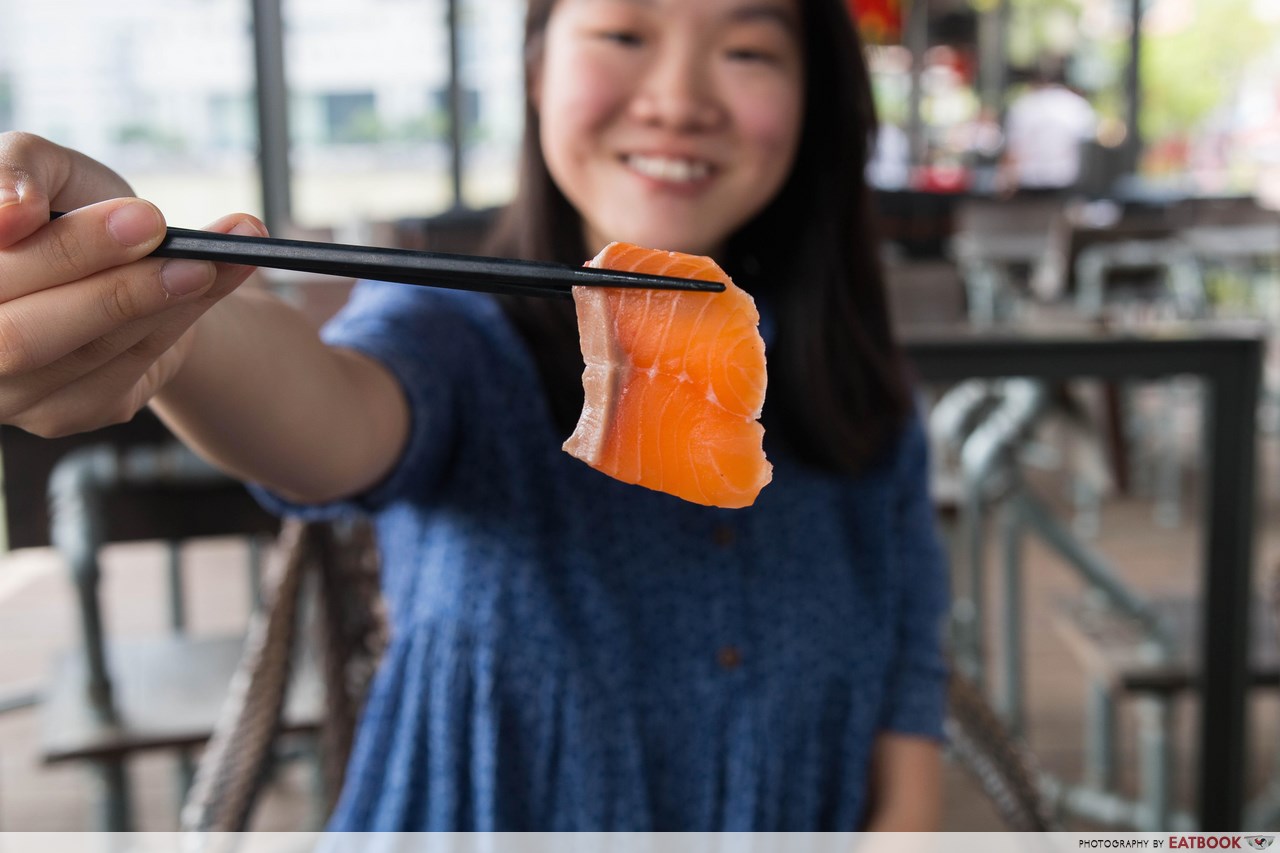 The salmon was fresh and firm to the bite but wasn't served cold like how you'd expect sashimi to be. Unfortunately, the mentaiko wasn't as tasty as we had imagined it. It was lacking the intense savoury flavour we've come to associate mentaiko with. This rice bowl was decent but fell short of our expectations, especially because we were so satisfied with the other dishes. You may be luckier with the daily special when you visit.
Ambience at Katanashi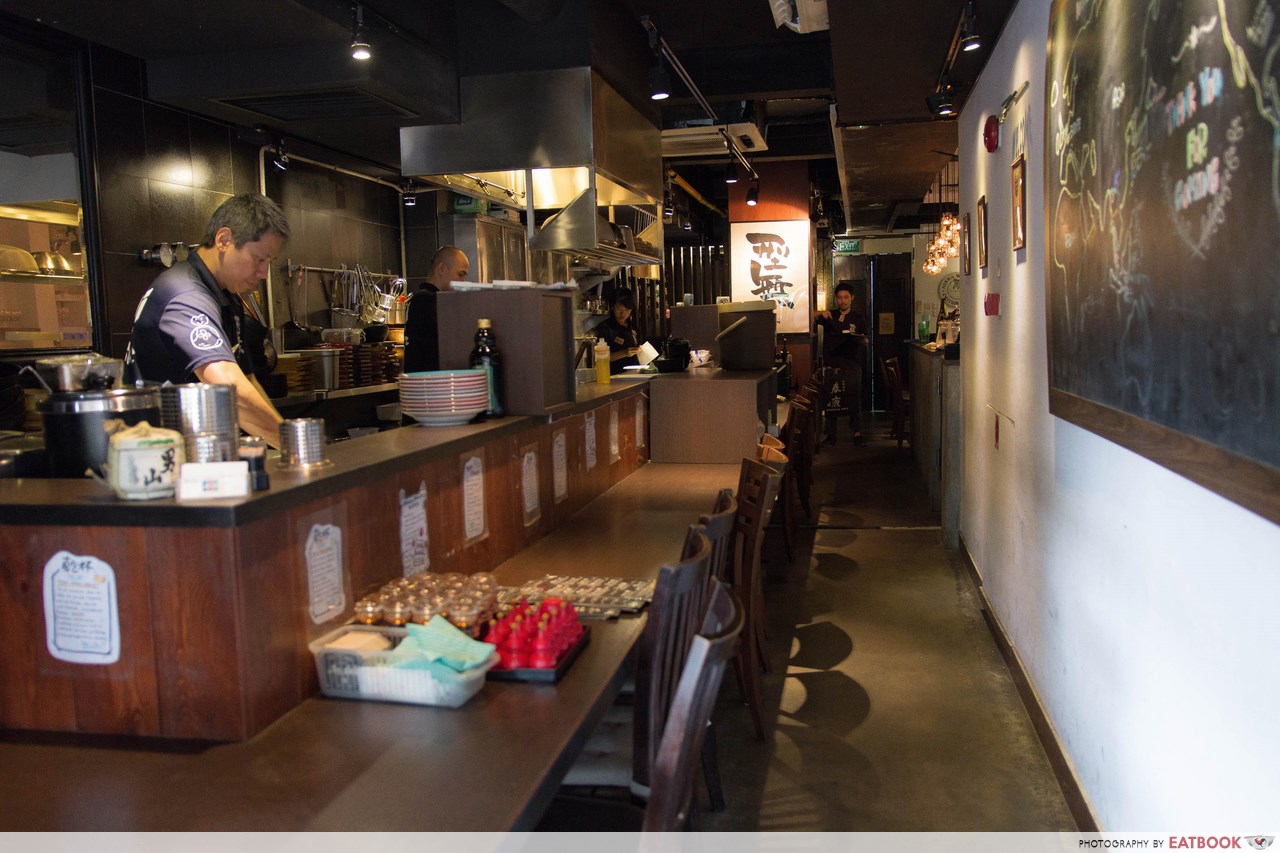 The restaurant has a main space indoors and two al fresco areas, one right outside the restaurant and more tables along the Singapore River. The indoor dining area is dim and intimate, but there are only a few tables available.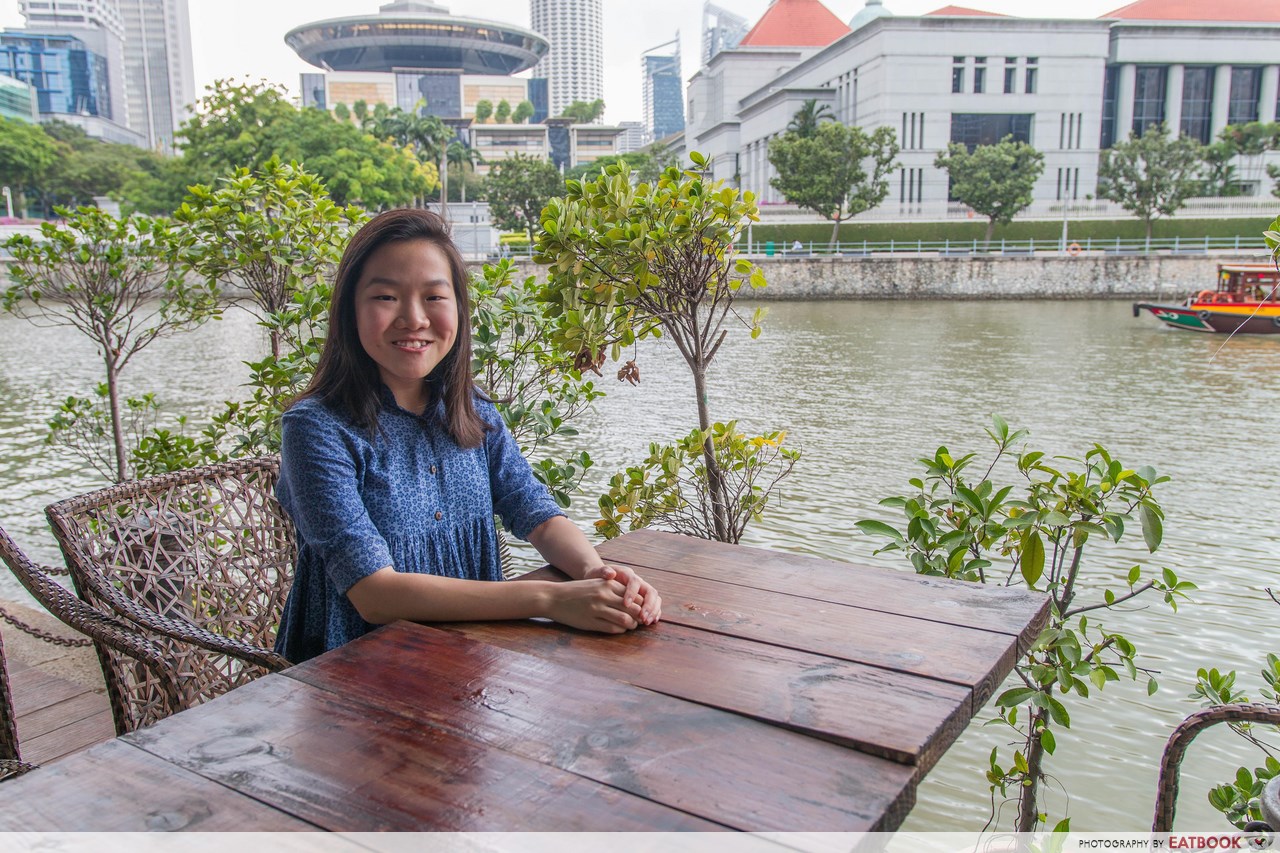 Those who prefer a seat in the air-conditioned space should come down earlier as the restaurant does not take reservations for lunch. When the sun isn't blazing, it'll be nice to have a meal at the airy and spacious outdoor area overlooking the river. 
The service staff was warm and attentive, and they refilled our glasses promptly even though we weren't seated at the main area of the restaurant. Food was prepared quickly and we didn't have to wait long for our order.
The verdict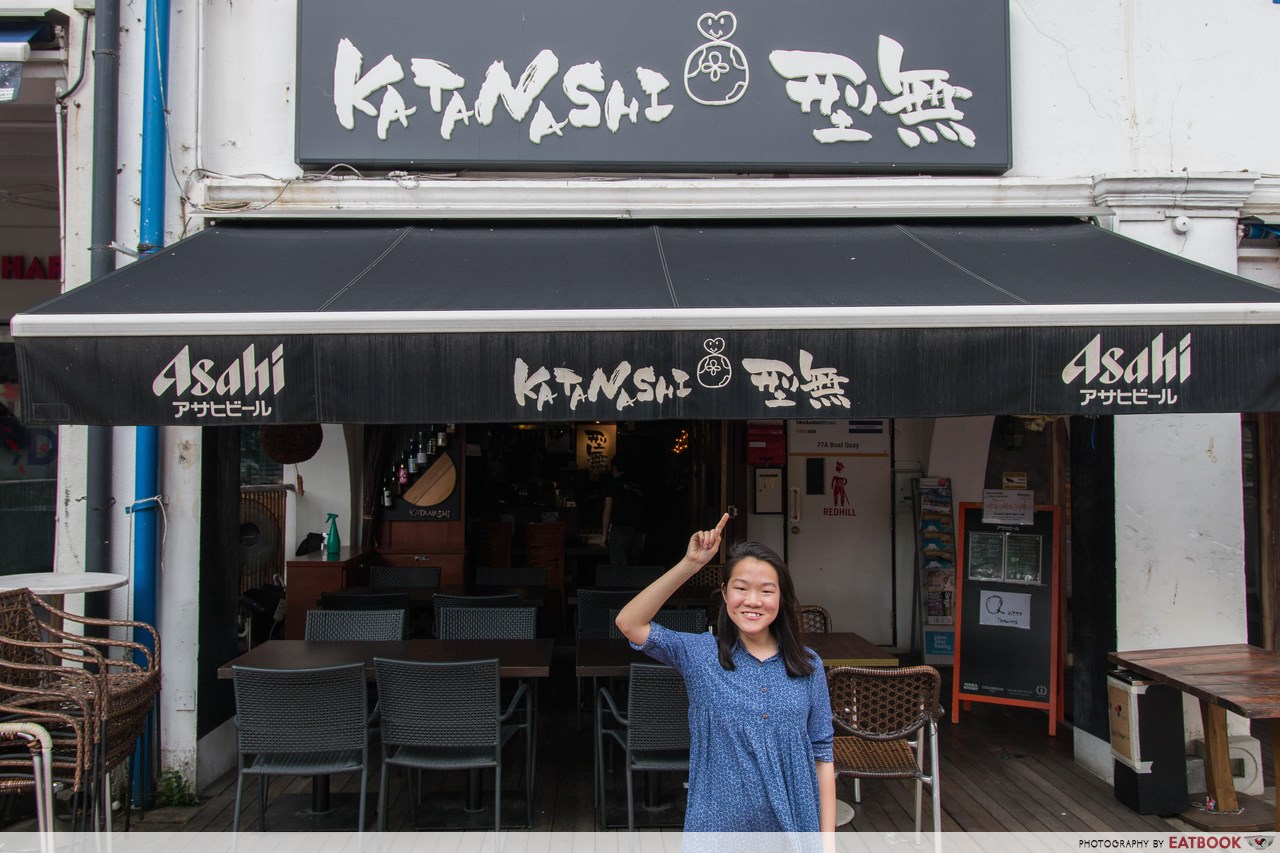 Katanashi is a five-minute walk away from Clarke Quay MRT Station, but even if you're located within the CBD, these affordable and satisfying donburis are worth a short cab, bus or MRT ride.
This is an independent review by Eatbook.sg.
Summary
Pros
– Affordable lunch sets
– Beautiful ambience at the al fresco area
– No GST or service charge
– Convenient location
Cons
– Short operating hours during lunch
Recommended Dishes: Chicken Teritama-Don ($12), Unatama-Don ($12)
Operating Hours:
Monday – Friday: 11:45am to 2:30pm, 5pm to 11:30pm
Saturday: 5pm to 11:30pm
Tel:
6533 0490
Address: 77 Boat Quay, Singapore 049865