Kellogg's Cereal Kafe in Singapore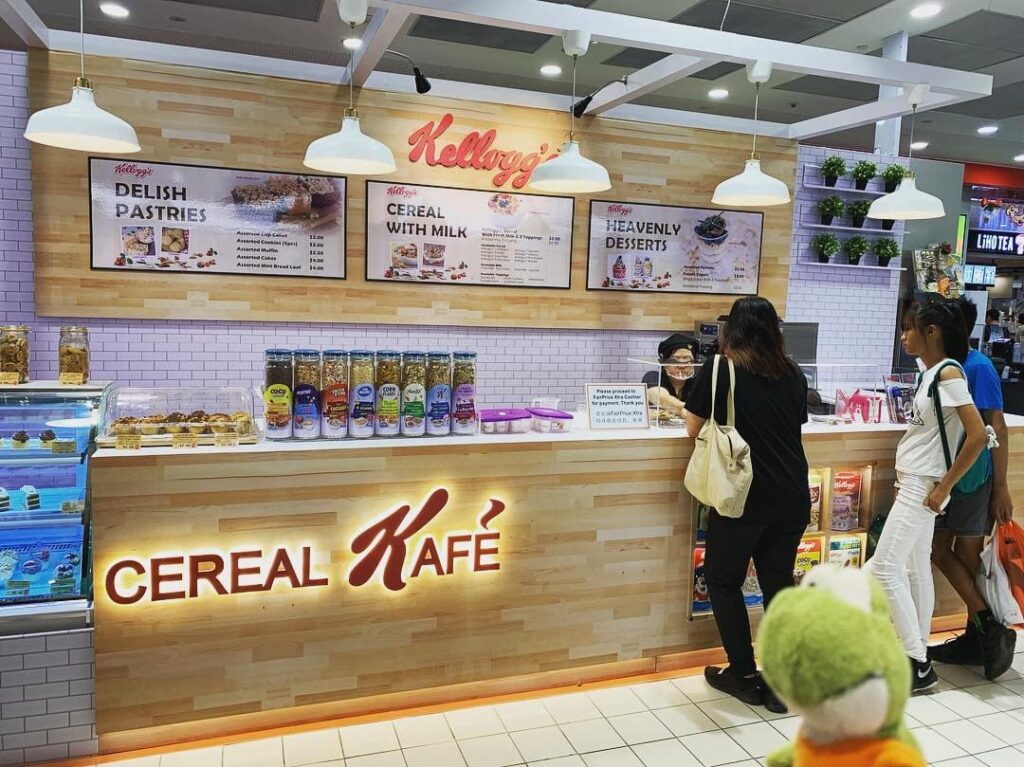 Image credit: @_frogtographer_
I grew up eating Kellogg's Cereal. The early morning rush before school always saw me scarfing down Coco Pops, Frosties or Froot Loops. As I got older and more health conscious, I moved on to stocking my pantry with their range of Special K.

Image credit: @_frogtographer_
And while the new Kellogg's Cereal Kafe in Singapore is far from London's Cereal Killer, which serves up over 120 types of cereals, it is still rather interesting, as it is the first in Southeast Asia.
Located at Fairprice Xtra, in the basement of Ang Mo Kio Hub, Kellogg's Cereal Kafe pushes out a variety of cereals including Corn Flakes, Mueslix, Rice Krispies and Special K.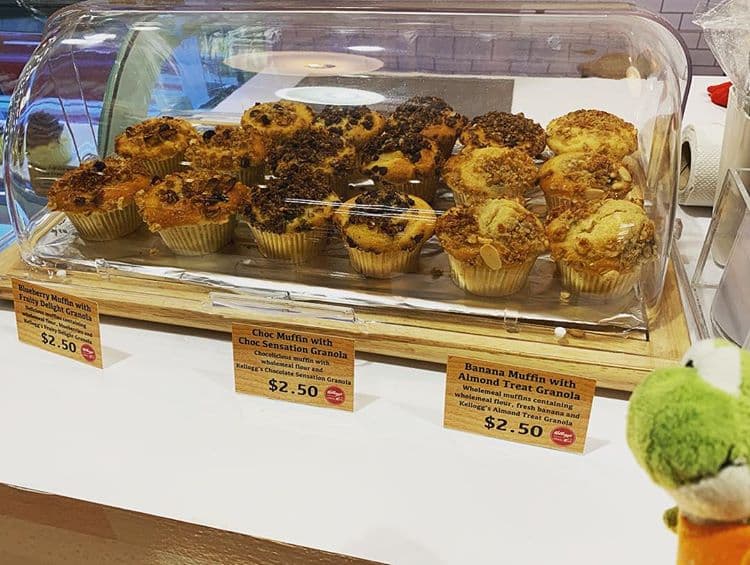 Image credit: @_frogtographer_
Similar to a yoghurt bar, there are also a range of toppings to go with your cereal including dried cranberries, nuts, hazelnut spread, and goji berries. You can also opt between milk and yoghurt as the base.
Aside from cereals, the cafe also offers desserts and pastries such as muffins, cupcakes and parfaits  – all of which, I'm assuming, are made using Kellogg's cereals. 
It's a sweet breakfast spot for the people of Ang Mo Kio, and I wish they open more stores islandwide! Do share with us in the comments section below what do you think of Kellogg's Cereal Kafe. 
Cereal Citizen Review: Singapore's Very Own Cereal Cafe Opened By Bong Qiu Qiu
Address: 53 Ang Mo Kio Avenue 3, #B2-40, Singapore 569933
Opening hours: Daily 12pm to 8pm
Website