New BBQ Cheese Zinger at KFC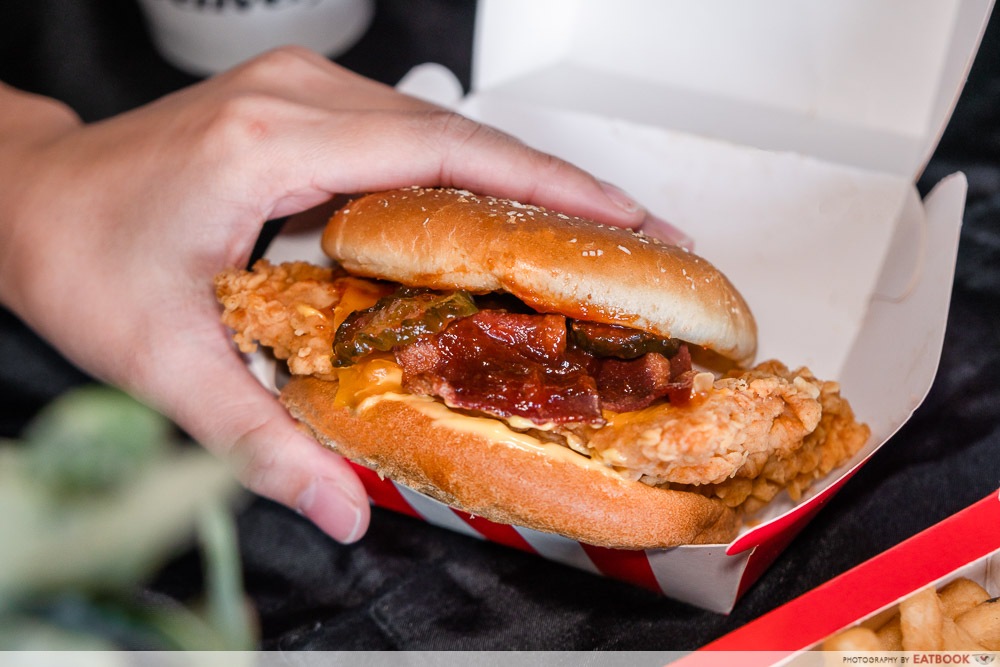 Earlier this year, KFC came out with a cheesy Mac 'N Cheese Zingerito. This addictive burrito came with a spicy deep-fried chicken and creamy macaroni that was a hit amongst cheese lovers. 
This time, they have released an equally saucy item on the menu, the BBQ Cheese Zinger that's great for BBQ fans. Priced from $6.60 for an a la carte burger, this new addition comes with a bright, zippy tang of a smoky chipotle BBQ sauce, tempered with a generous serving of their signature KFCheese sauce, which is also used in the brand's beloved cheese fries.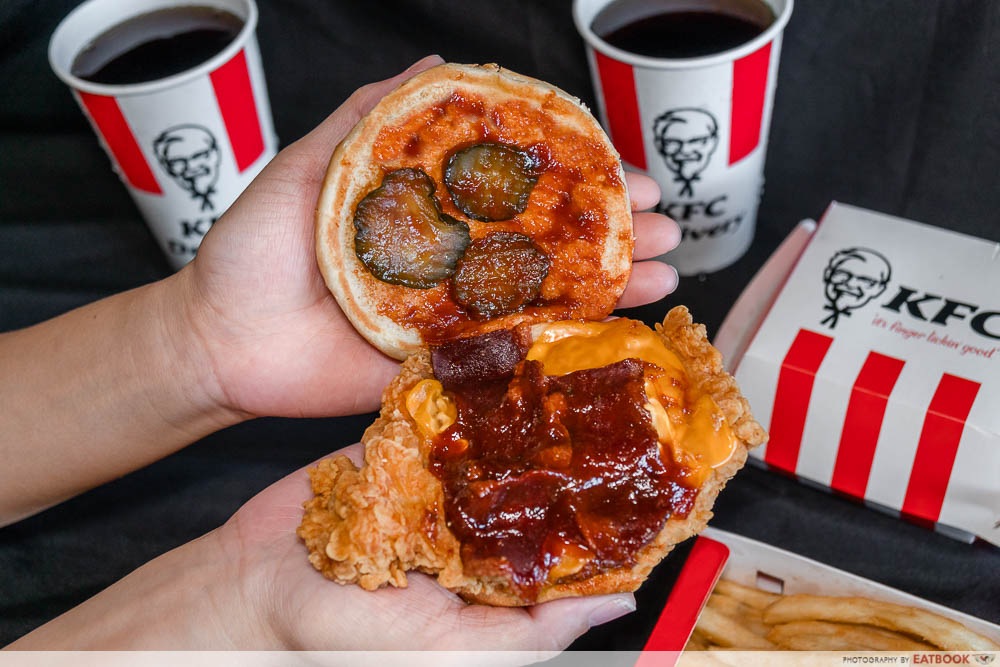 Other little touches added for a level up from the usual Zinger include sweet and tart pickles to balance out the richness, as well as crispy turkey bacon to keep it halal-friendly while yielding a light crunch as a textural condiment.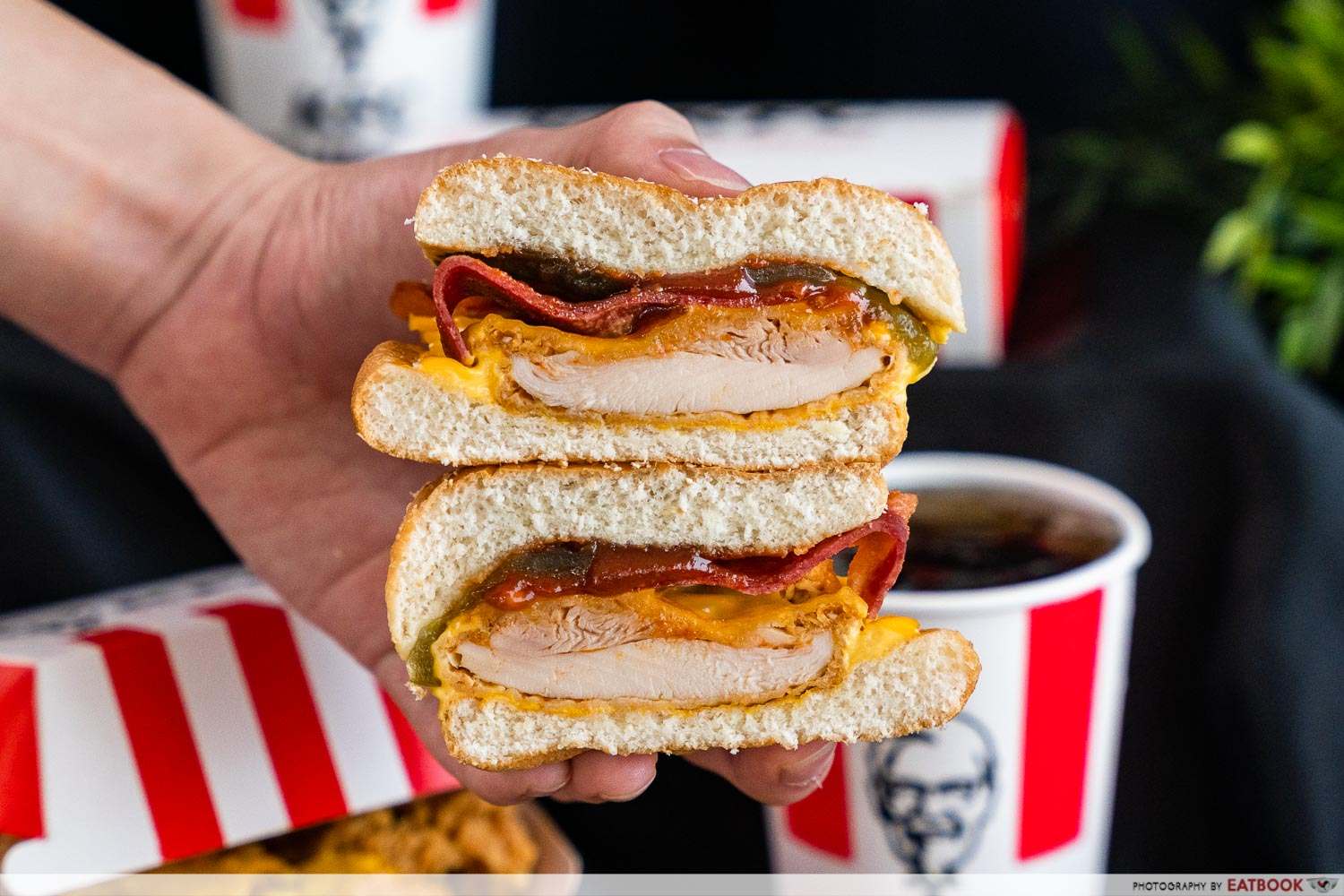 While KFC is known for their fried chicken, the same can be said for the fried chicken thigh meat in the middle—it's equally finger-licking good. The lingering spice is not only found in the flavourful batter of the fillet, it is also embedded into the juicy chicken thigh as well.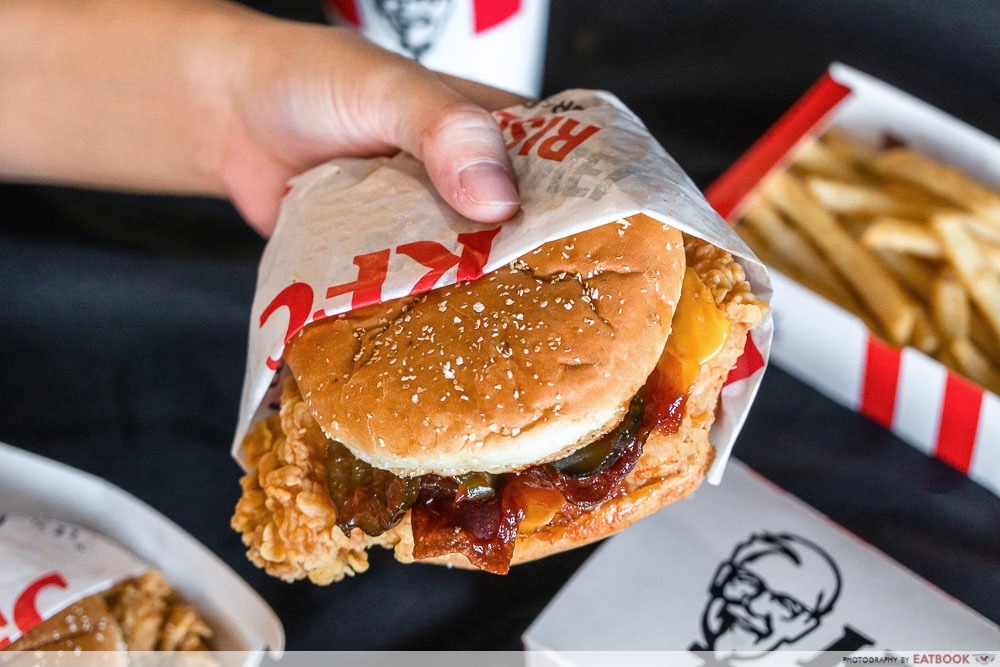 Even the buns of the BBQ Cheese Zinger have been switched out for something new: oat bran buns. Apart from being packed with nutrients, the oat bran bits also added an extra aroma to each mouthful of the fluffy bread.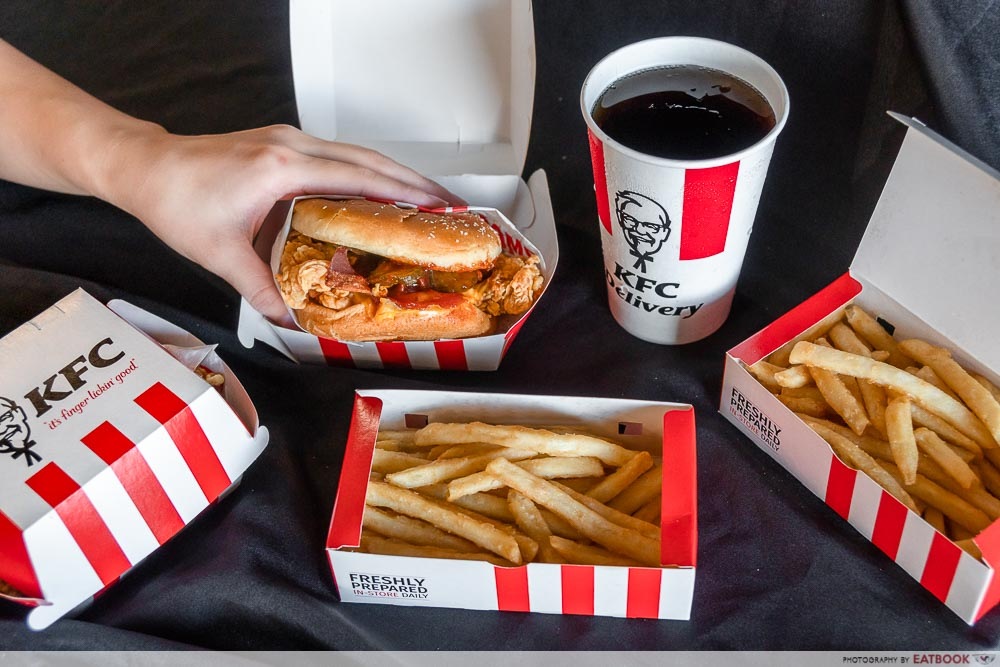 For those looking for a satisfying meal to try out the new burger, the BBQ Cheese Zinger Meal is going at a promotional price of $8.70, and the BBQ Cheese Zinger Box at $10.45. The former comes with the burger, a medium fries, and a regular Pepsi, and the latter comes with additional one-piece chicken and regular whipped potato.
If you're a fan of the KFC Zinger, this new BBQ Cheese Zinger would definitely be a must-try. You can now save time and skip the queues by ordering via the KFC App or website for delivery, takeaway, and even dine-in!
Photos taken by John Lery Villanueva.
This post is brought to you by KFC.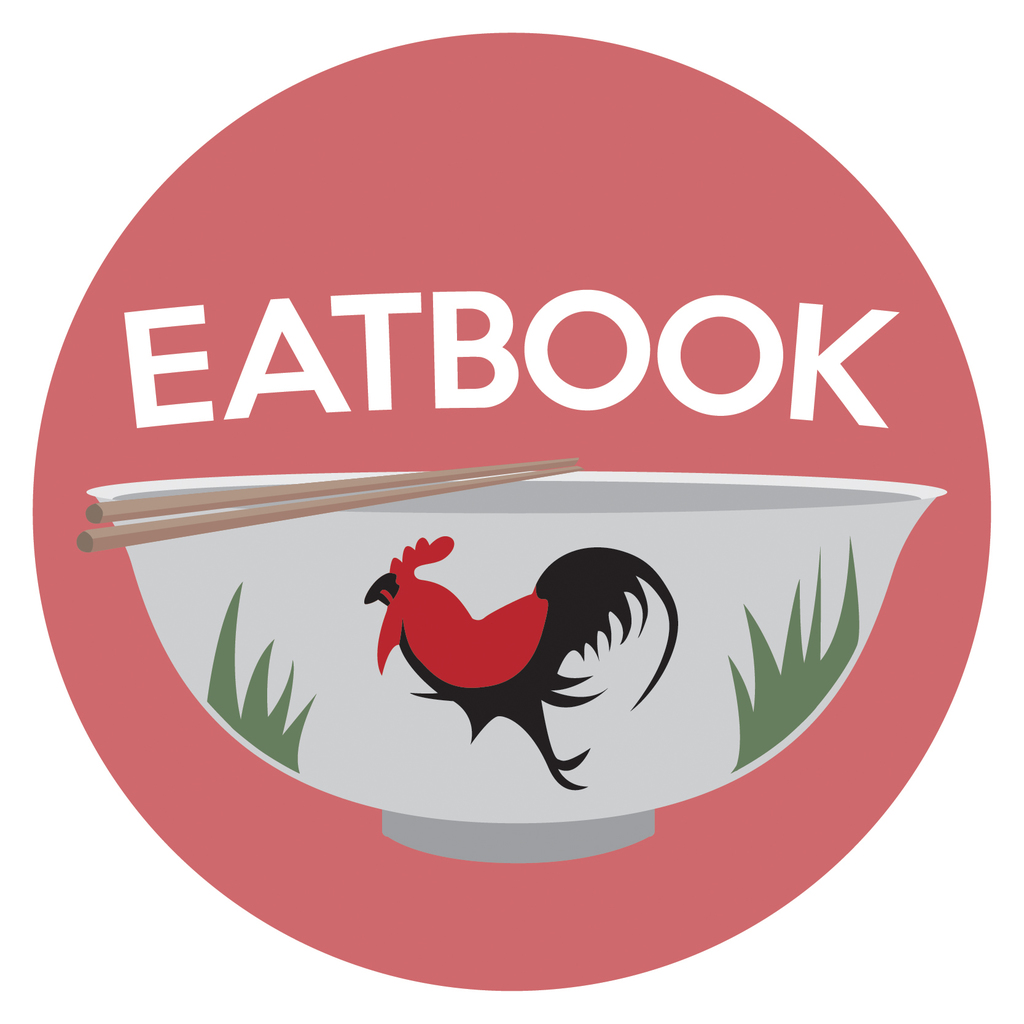 Drop us your email so you won't miss the latest news.