KFC's new Zero Chicken Burger
If you're on the flexitarian bandwagon, KFC is moving in the same direction with their new Zero Chicken Burger ($6.55). Don't be fooled by the word 'chicken' in its name. The only thing related to chicken about the burger is the flavour of the meat-free patty.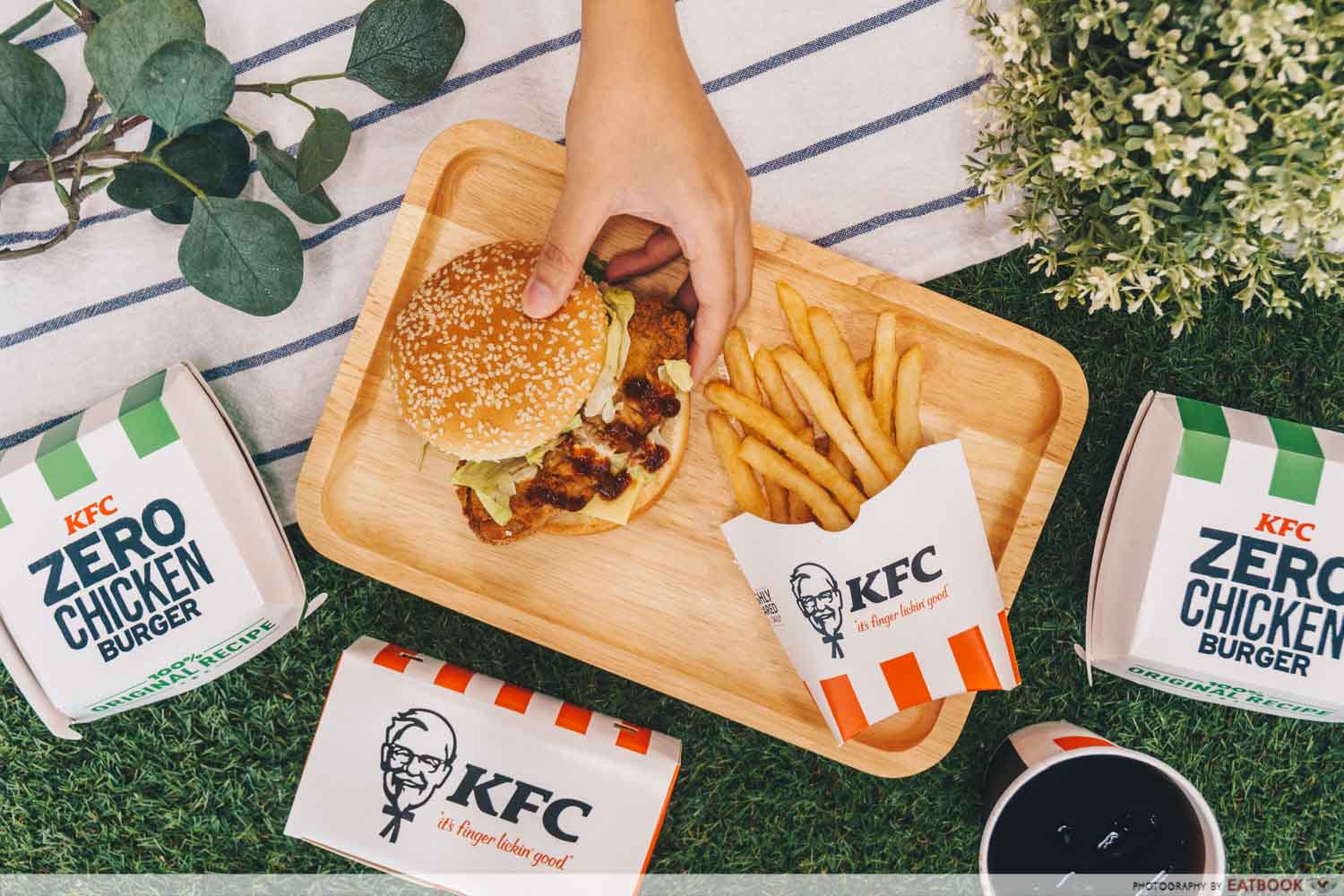 Made using Colonel's same secret recipe of 11 herbs and spices, the crunchy batter of these patties boasts aromatic notes of garlic, onion, black pepper, paprika and more. Zhng this up with a sweet, spicy, and smoky barbecue sauce as well as a drizzle of creamy mayo dressing.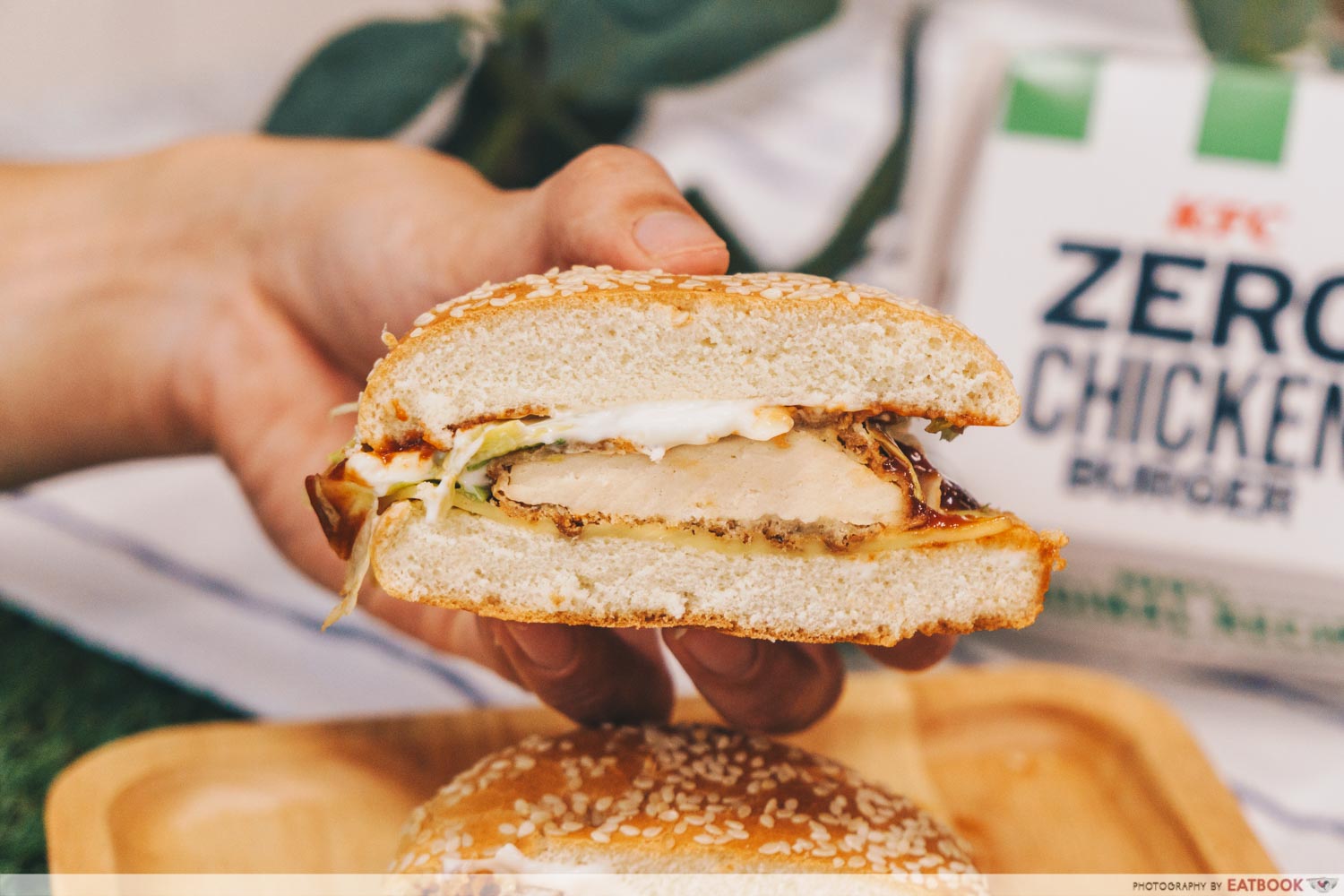 Taking a bite of the Zero Chicken Burger, our colleagues were initially fooled to think that it was a new spin of their Colonel's Burger chicken fillet, thanks to the similarities in texture. For those who are serious about meat alternatives, the Zero Chicken patties are made with mycoprotein, which is high–fibre and low in saturated fat content.
Do take note that the KFC Zero Chicken Burger fillet is fried in the same oil as the other chicken items on the menu! Ingredients such as the mayonnaise and cheese are also not vegan, making this new burger a novel alternative source of protein.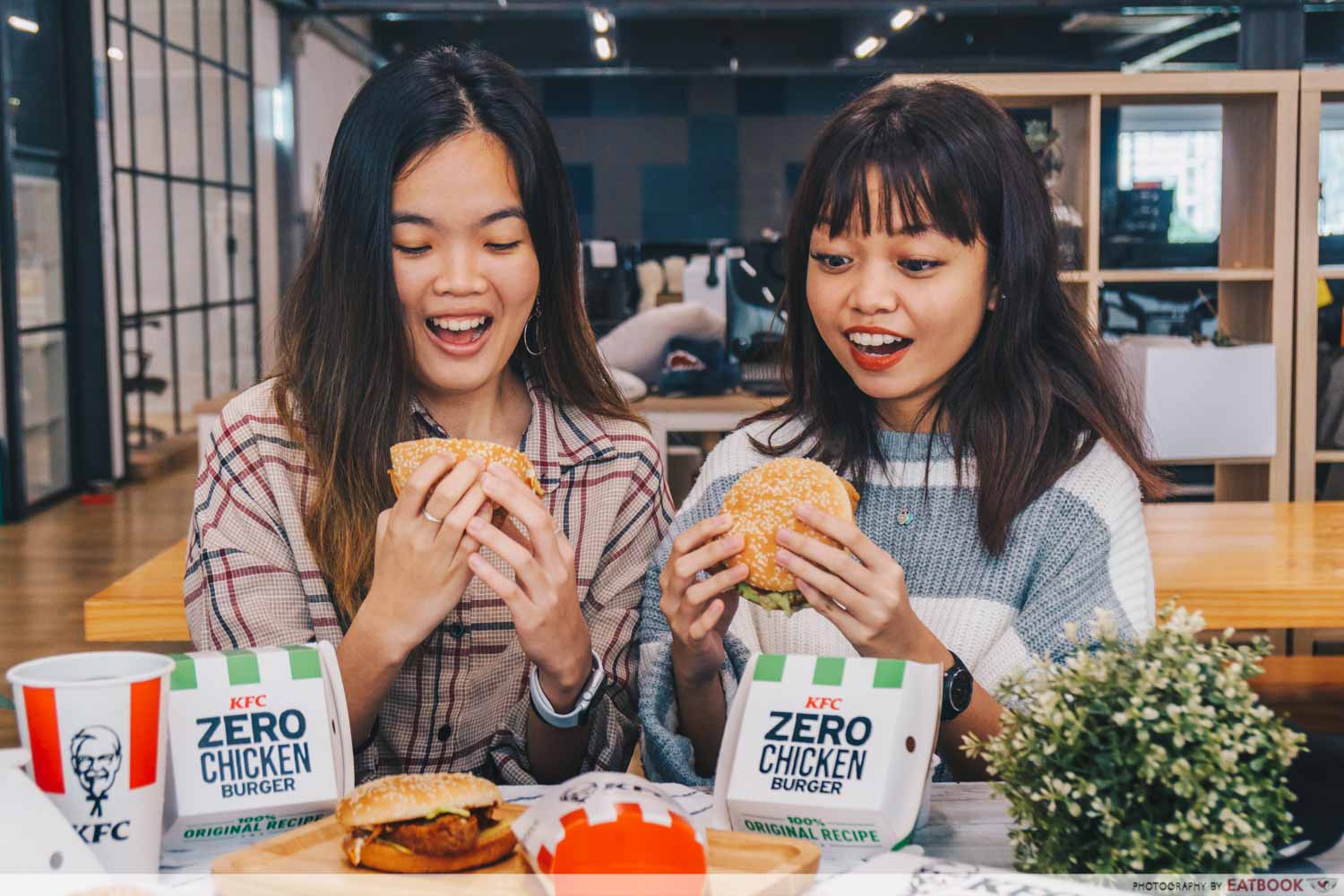 So here's to a more earth- and health-conscious 2021. If you're looking to give this a try, you can get the Zero Chicken Burger at $6.55, or as a meal at $8.65 with medium fries and a regular drink. The burger is available for dine-in, takeaway, and delivery at all KFC restaurants except Singapore Polytechnic and the Singapore Zoo.
For those looking for more meatless dishes, check out these vegan food places for vegan pizza, ice cream and more!
Photos taken by Lim An.
This post is brought to you by KFC.