Tasty duck and braised pork at Kim Kitchen Braised Duck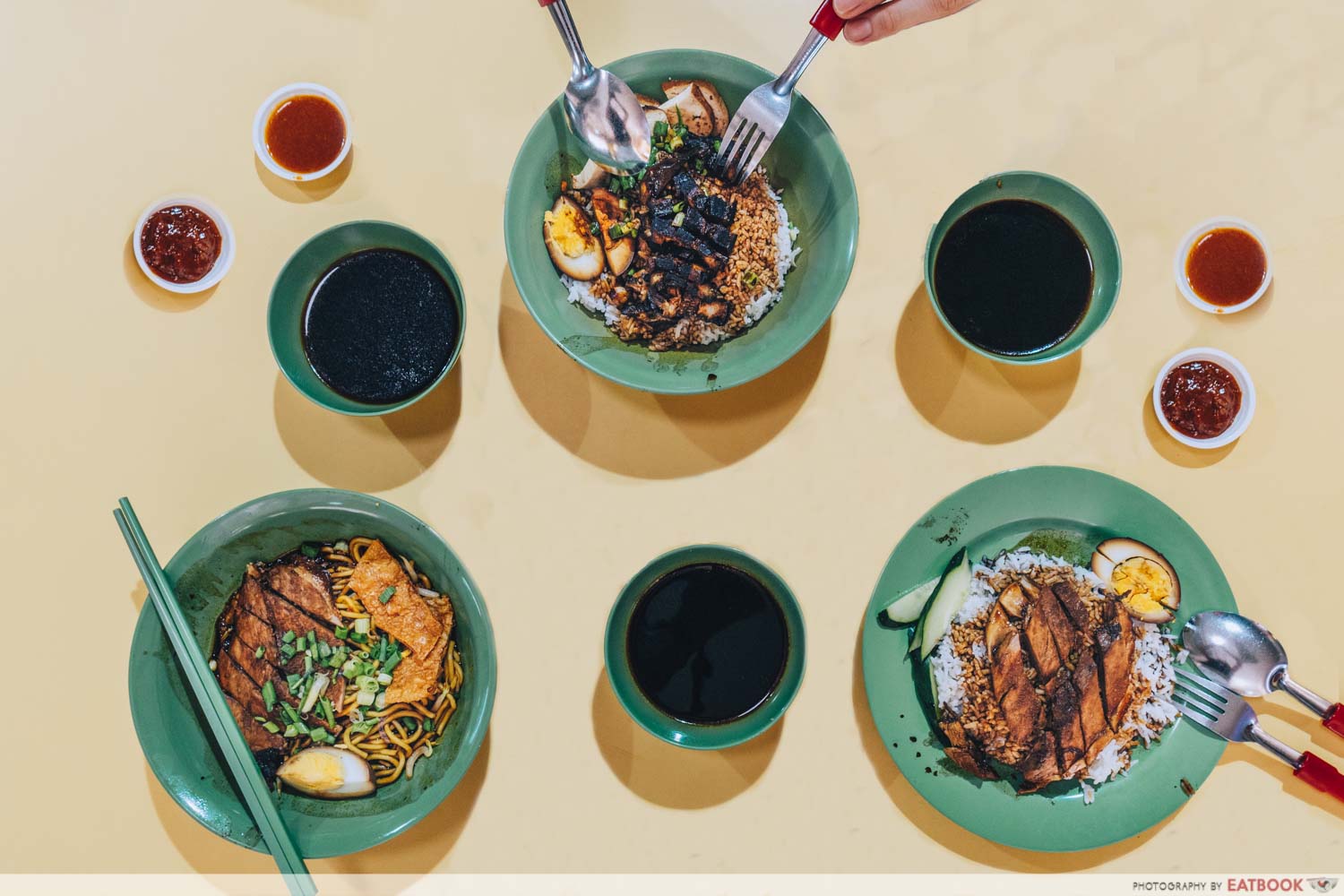 When my colleague first told me about Kim Kitchen Braised Duck, I thought it was just another duck rice stall. I was rather nonchalant. However, my interest was piqued when she mentioned that it was run by a young man that was about my age. From that point onwards, I was determined to get a taste of the duck rice.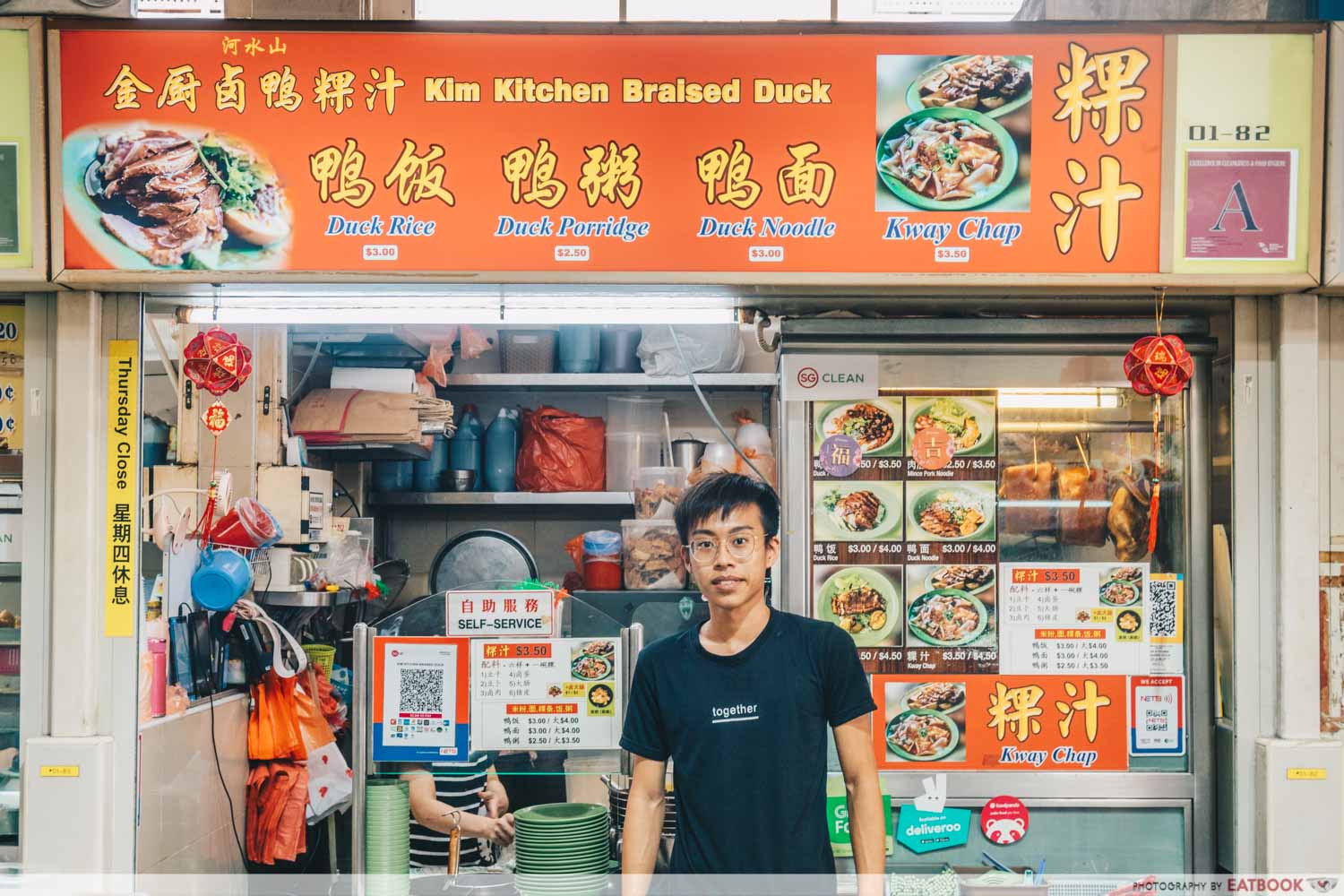 Upon my arrival at the stall, I was greeted by Zhuo Yang, the young owner in his early twenties.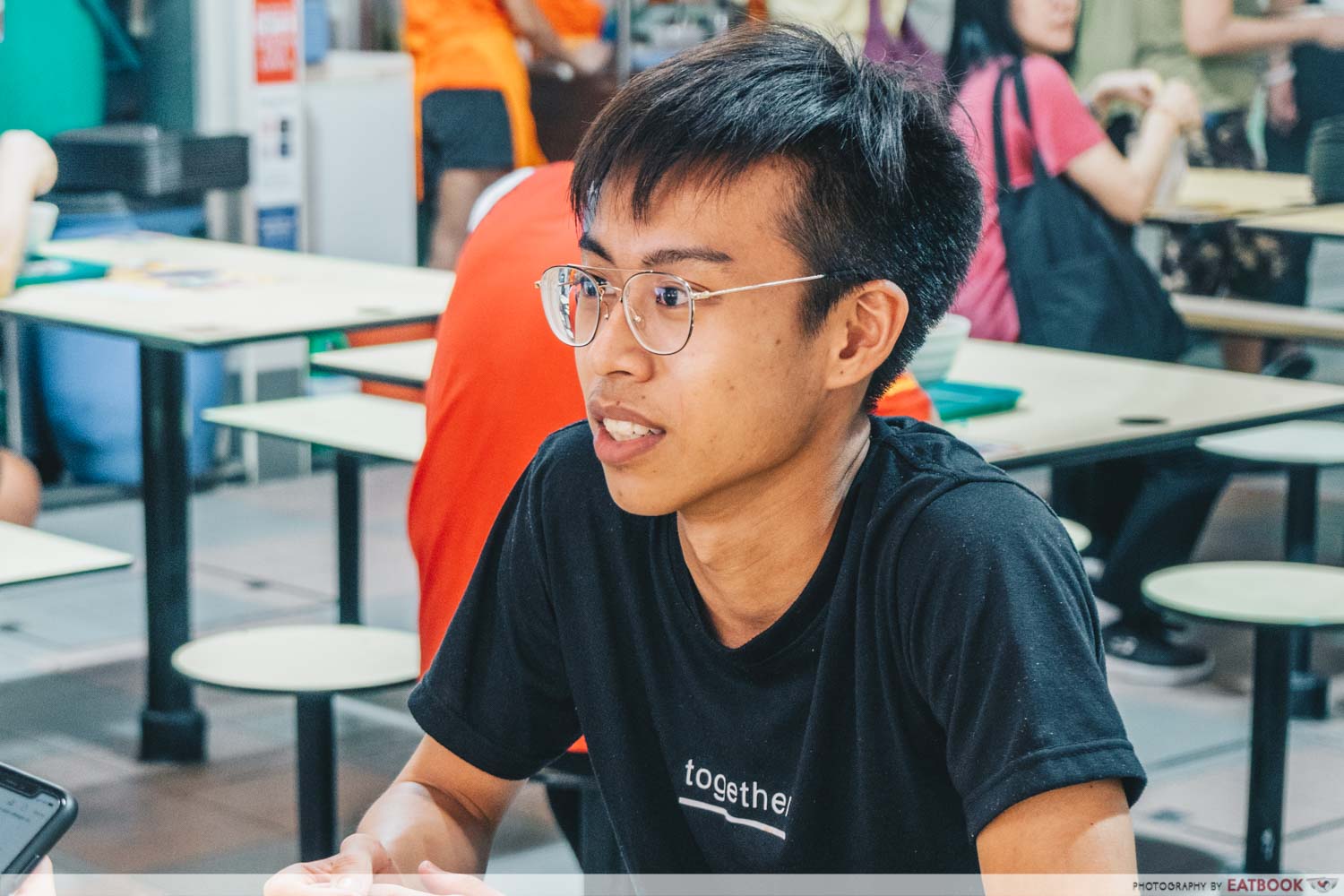 Zhuo Yang was brimming with enthusiasm when he shared about his reasons for venturing into the hawker trade. To my surprise, he was no greenhorn in this industry. His mother was a former hawker that sold chee cheong fun and porridge, and he had helped out at her stall before he started his National Service. But getting into duck rice was another story, and he mastered his craft by learning from his father. 
Aspiring to share his passion for food, he took the leap of faith and opened his own duck rice stall after completing his National Service in 2018.
The older folk make up most of his customers, and I was curious to find out how Zhuo Yang's dishes managed to win them over and satisfy their taste buds.
"It's no easy job," Zhuo Yang shared with me. Turns out, he wakes up at 4am every day to prepare ingredients. Coupled with the long hours of standing and cooking in the heat, I could see why the struggles of this profession was a bane for young people, and I admired Zhuo Yang for his tenacity and dedication towards his craft.
Food at Kim Kitchen Braised Duck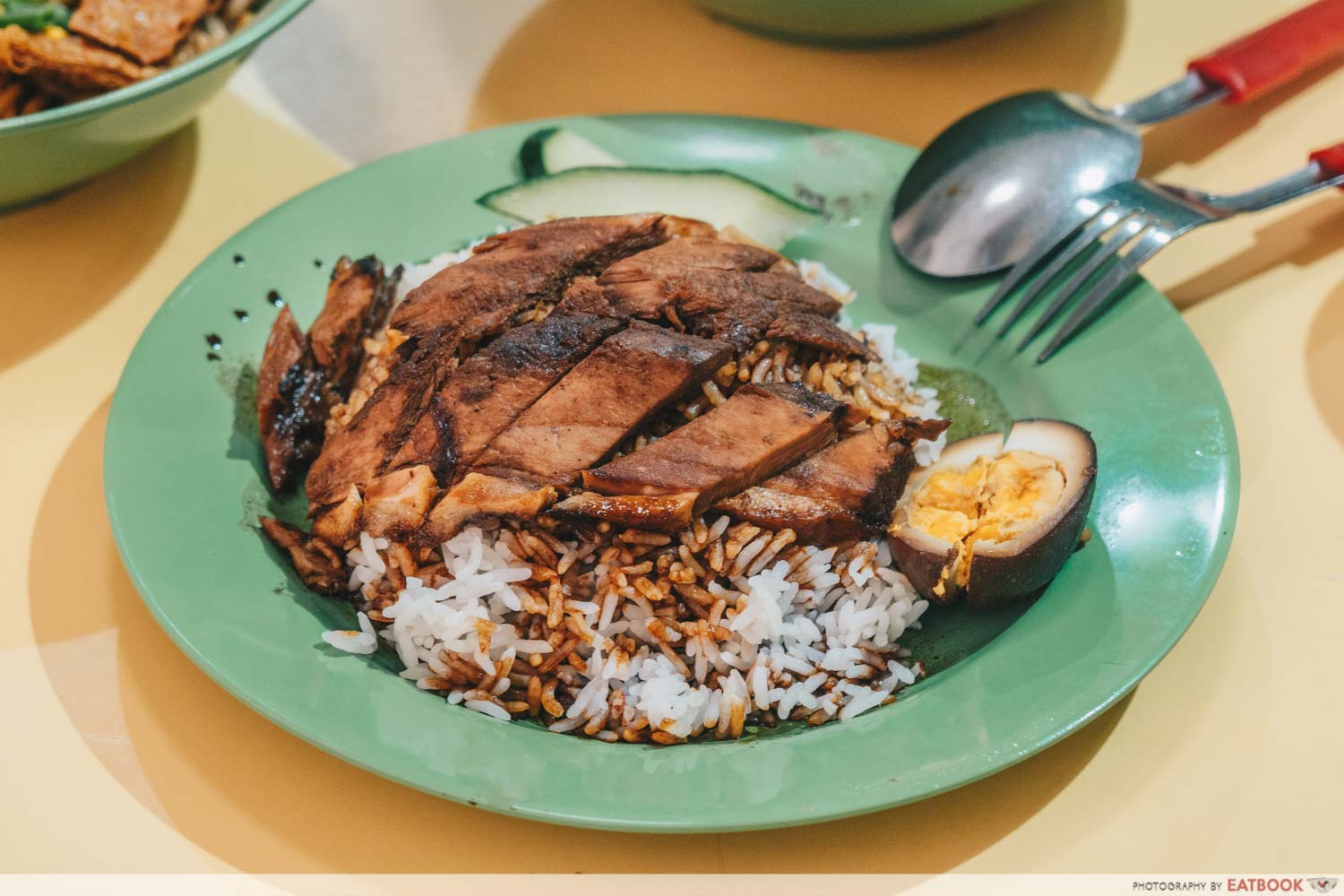 The stall specialises in braised duck. Hence, the Duck Rice ($3/$4) was the most popular item on the menu. Despite ordering a small plate, I was greeted with a rather sizeable portion of duck rice.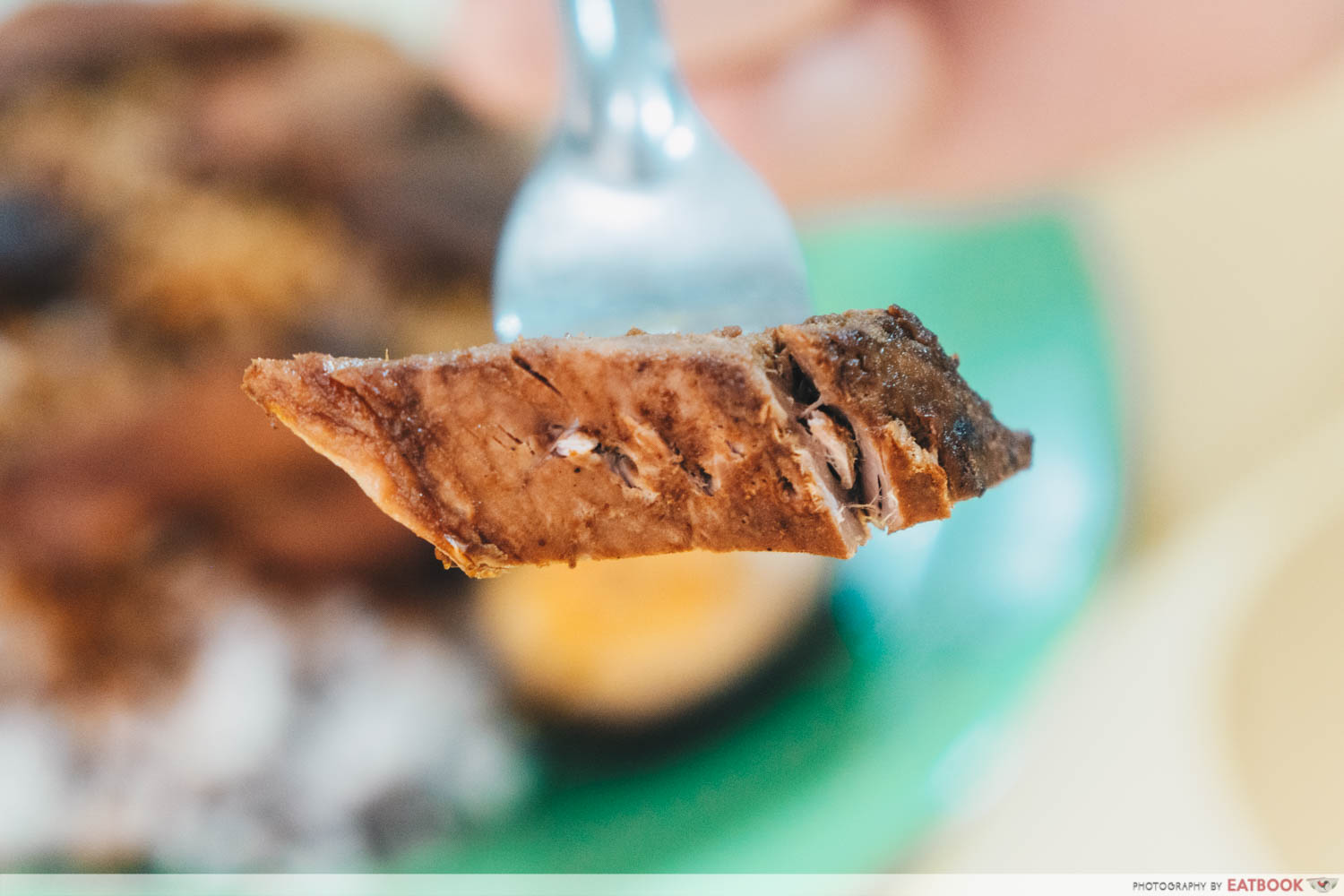 The duck slices were tender with a slight hint of smokiness. However, not every mouthful was satisfying. The duck slices were rather thin, and I could not savour each piece of flesh entirely. I would have preferred bigger pieces of duck for a meatier and full-flavoured mouthful.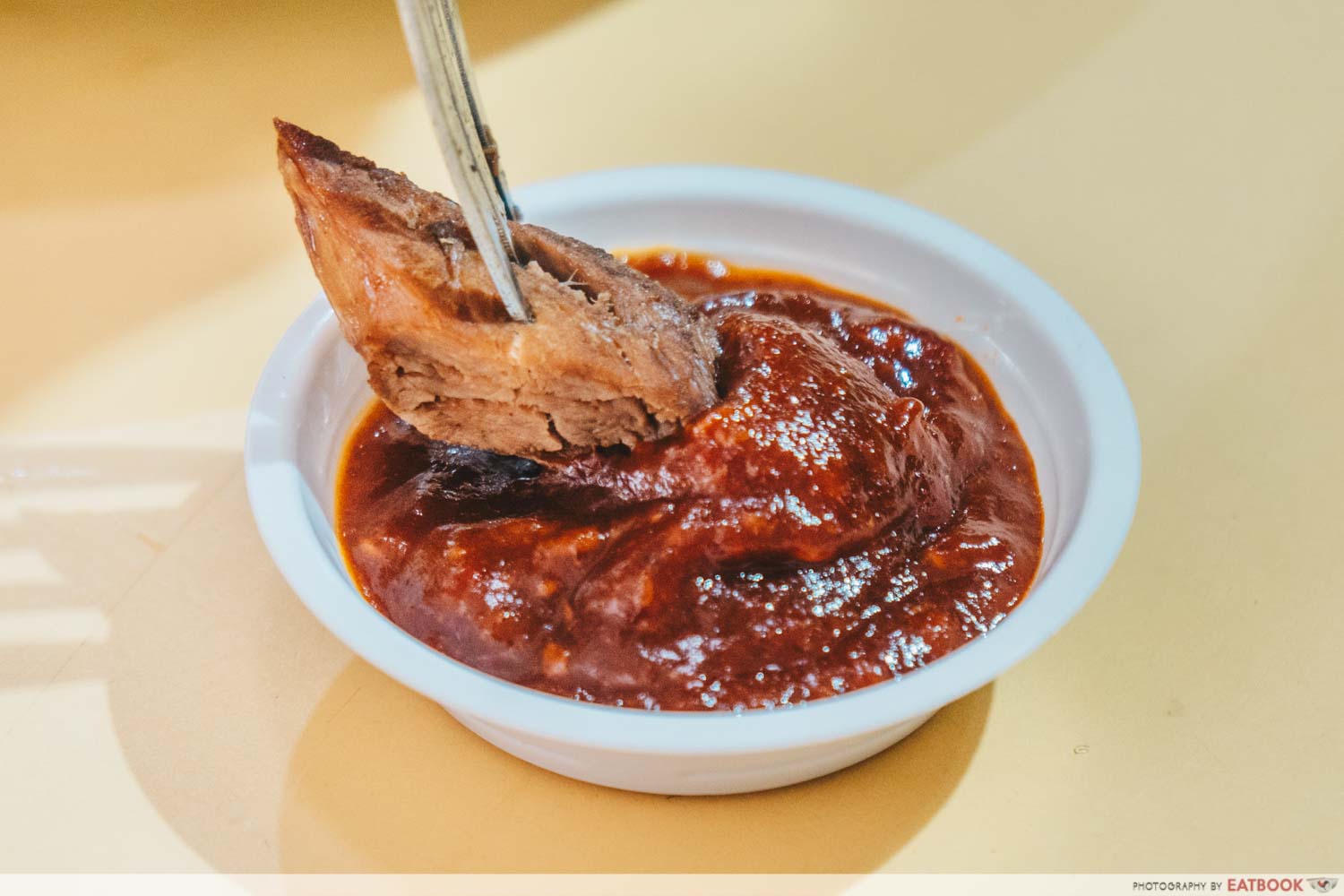 Dipping each piece of duck into the chilli gave the meat a welcome kick of spice that further elevated the flavours of the duck. Being a spicy food amateur, I was relieved that its spiciness wasn't too intense.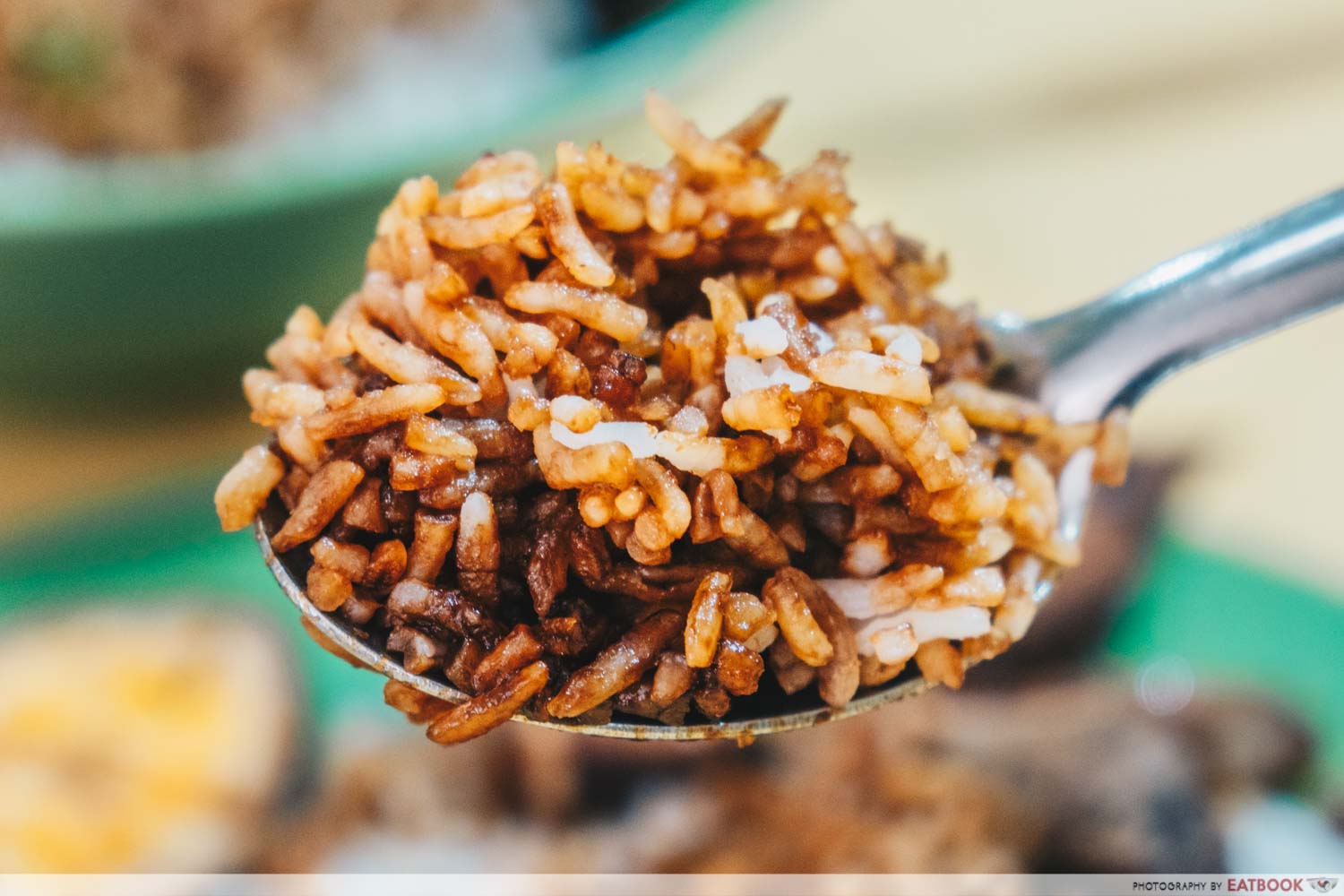 Every rice grain was slathered in a luxurious braised sauce, which provided a richer taste to each spoonful of rice.
Every dish also comes with a bowl of herbal soup, and it was superb. Its light herbaceous flavour was uber refreshing. Each spoonful cleansed my palate and toned down the rich flavours of the dish.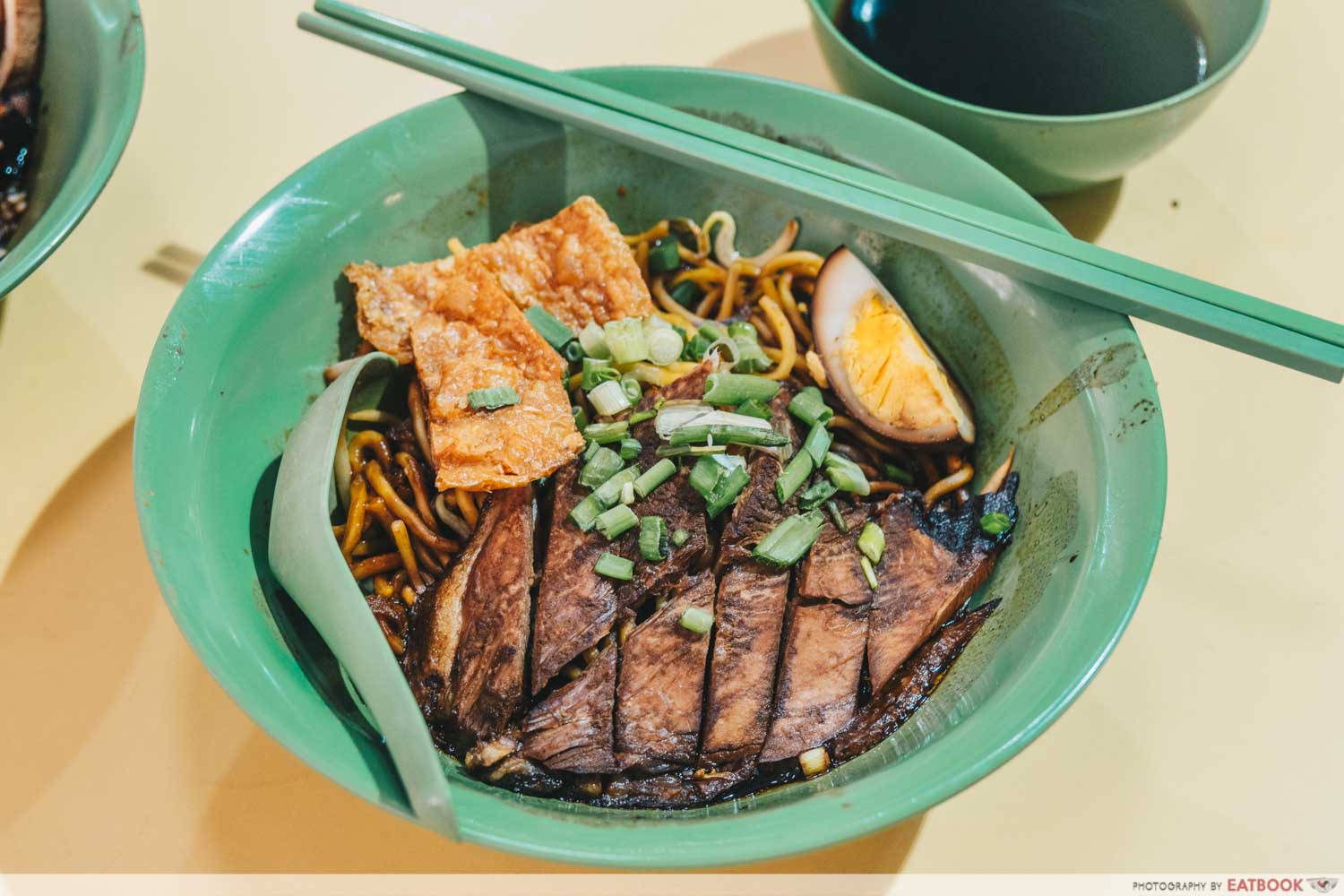 Next, I got their Duck Noodle ($3/$4). Just like the duck rice, the noodle portions were sizeable.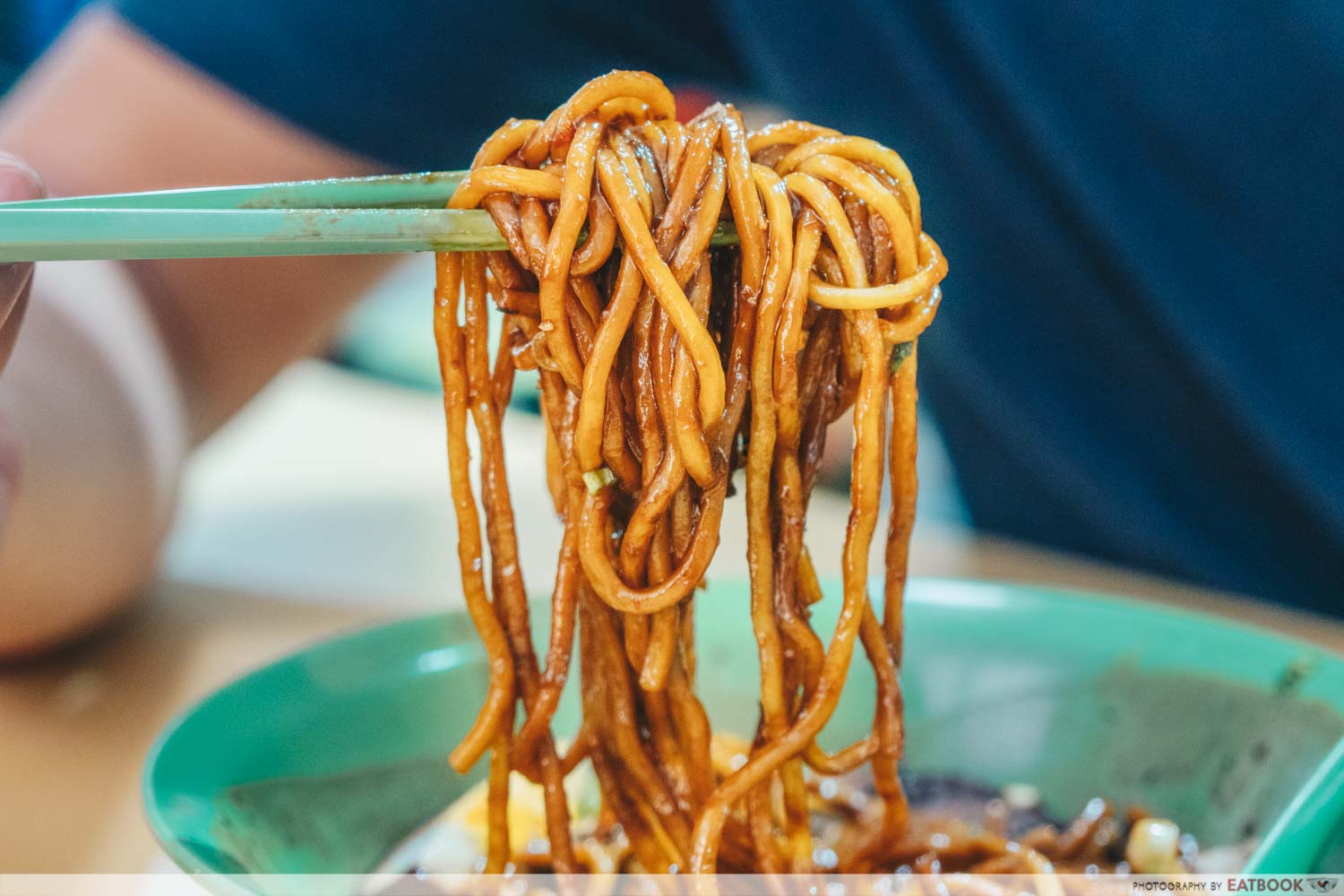 The noodles had soaked up the braised sauce, giving each strand of noodles a smooth and slippery texture. The sauce was thick, and coated my tongue beautifully as I relished in its savoury goodness.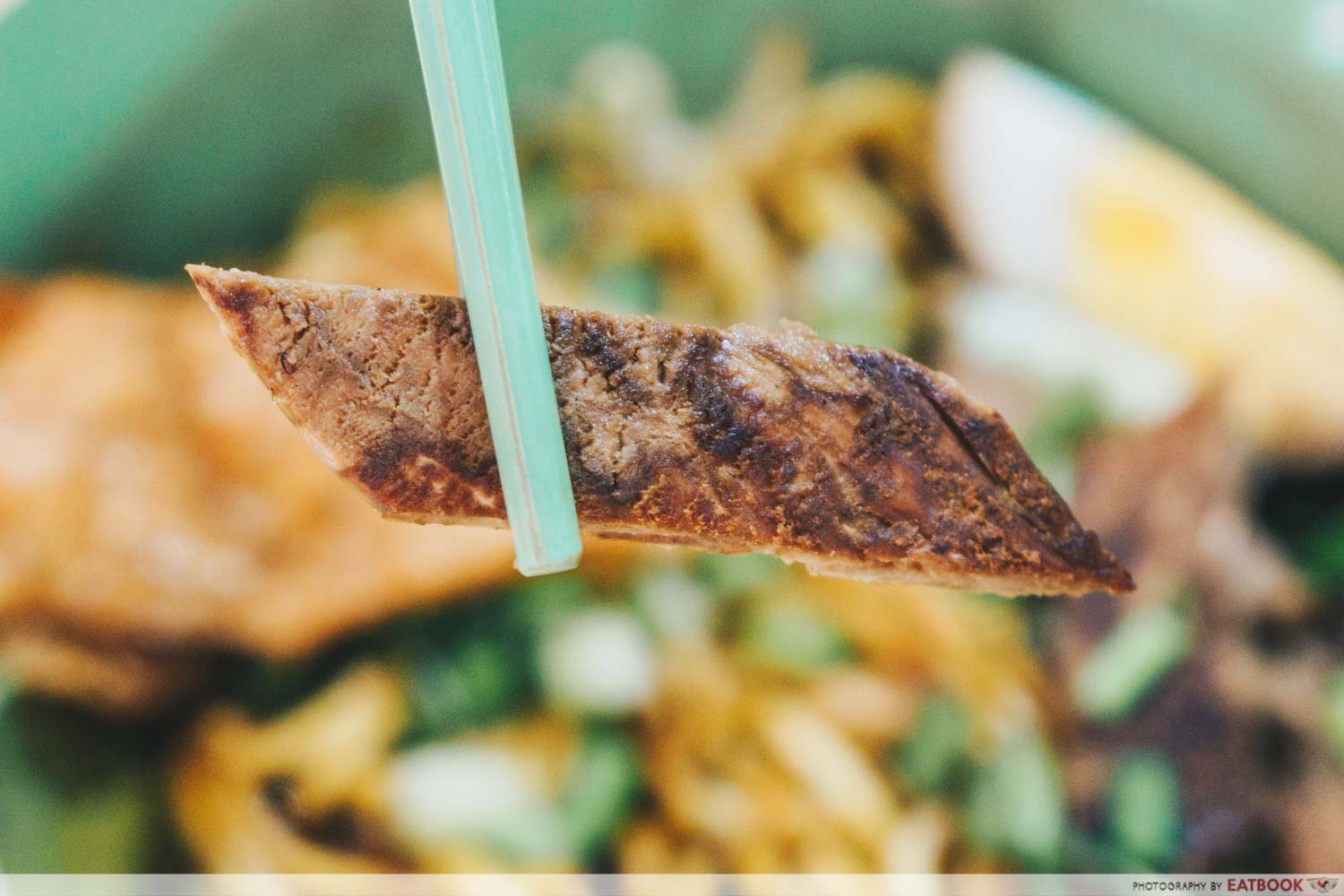 Once again, the duck slices were thin. Nonetheless, I was glad that the duck slices were moist and succulent, and they were definitely not lacklustre.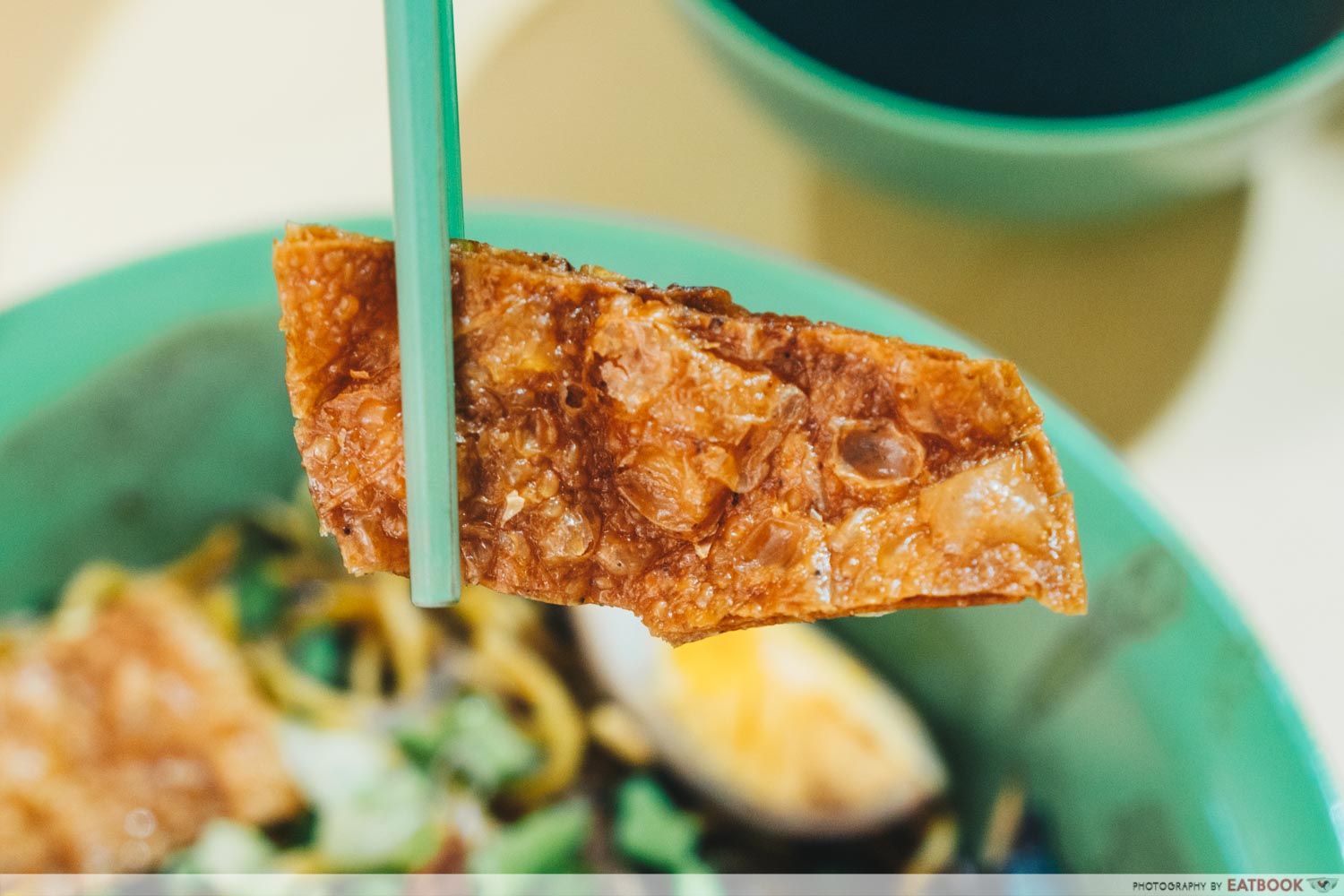 The tau kee slices were delightfully crispy. It brought a refreshingly light crunch to this bowl of noodles.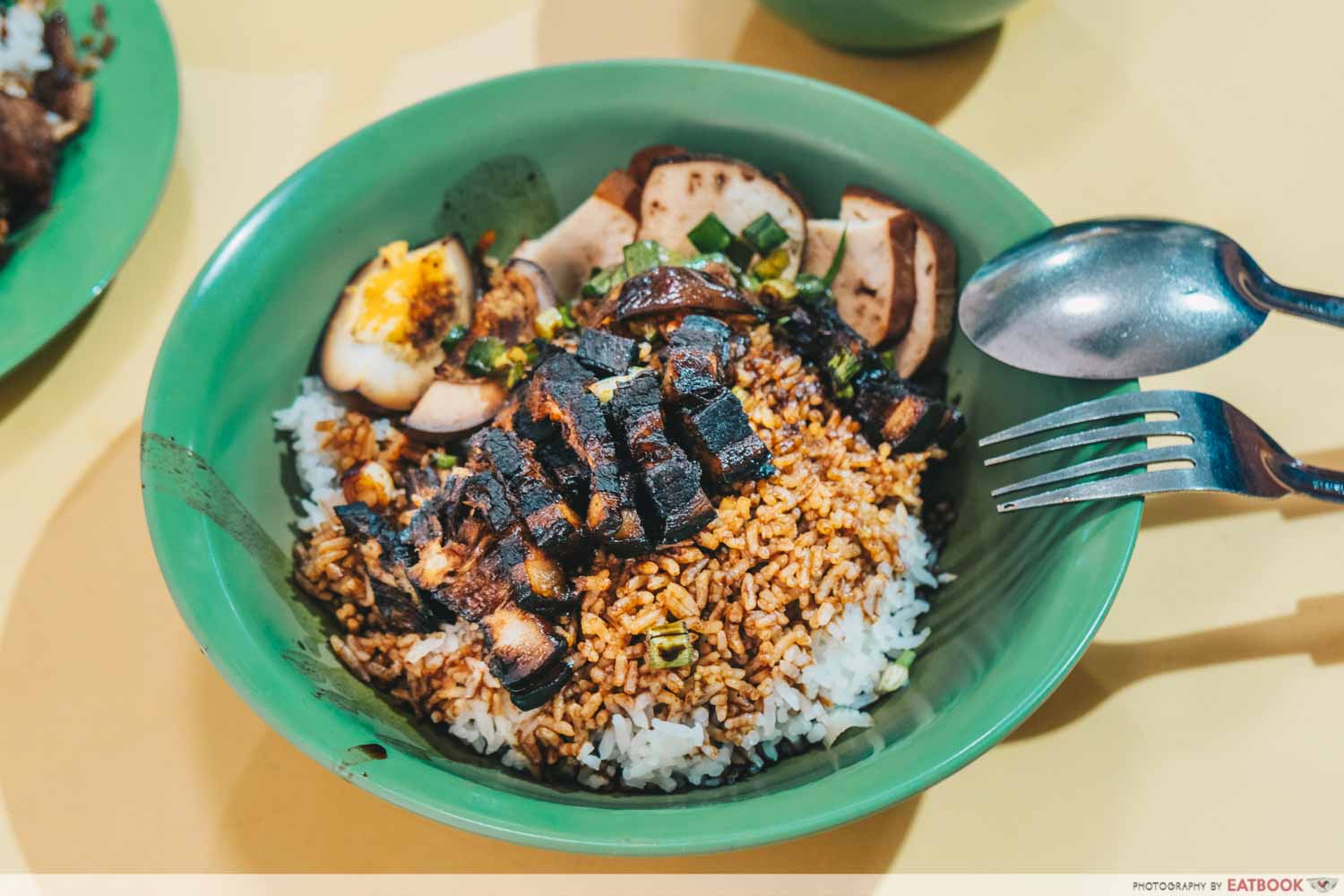 The Braised Pork Rice ($3.50/$4.50) consisted of fatty, decadent pork belly slices, tau kwa, and an egg, all atop a warm bed of rice. The whole bowl was then drizzled with luxurious braised sauce.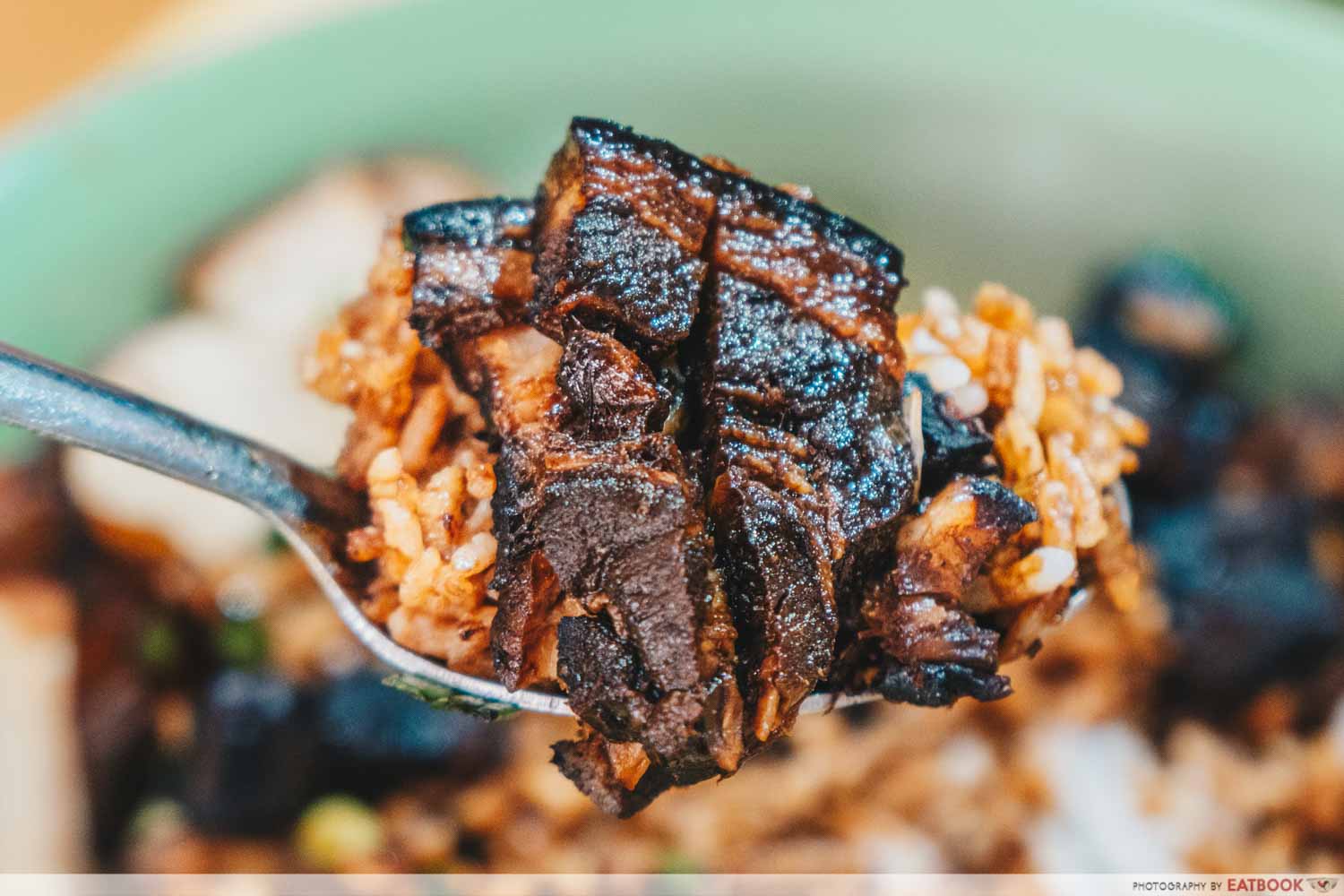 The braised pork had a nice melt-in-the-mouth texture, and possessed a pleasant sweetness. The braised sauce was the icing on the cake, with its sweet and smoky undertones that nicely capped off each mouthful.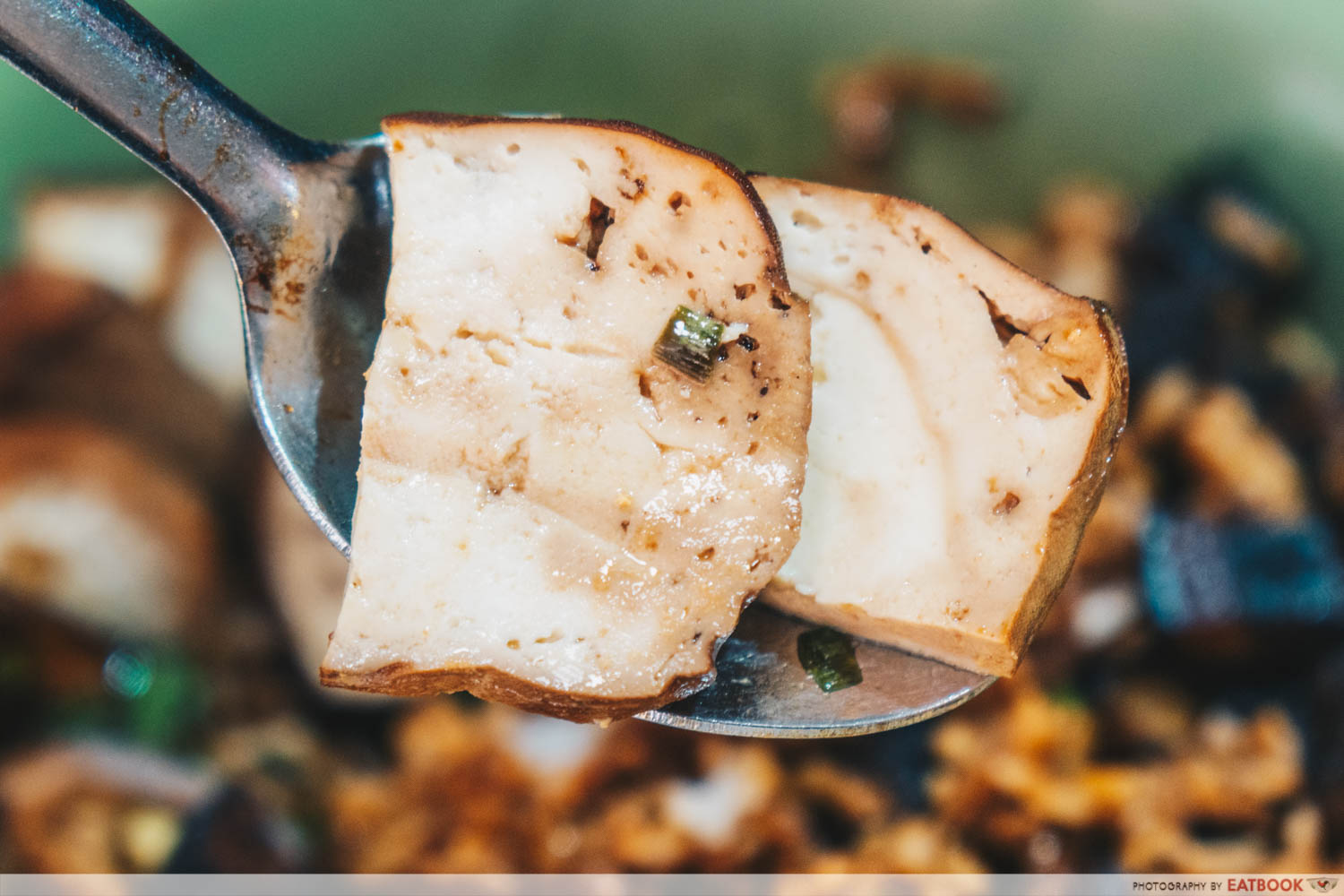 The tau kwa was smooth and silky, yet nice and firm. It complemented the smokiness of the braised pork, and I felt it was a thoughtful addition to the bowl.
In my opinion, the braised pork rice trumped over the duck rice. Paying an extra $0.50 for it was worthwhile.
Ambience at Kim Kitchen Braised Duck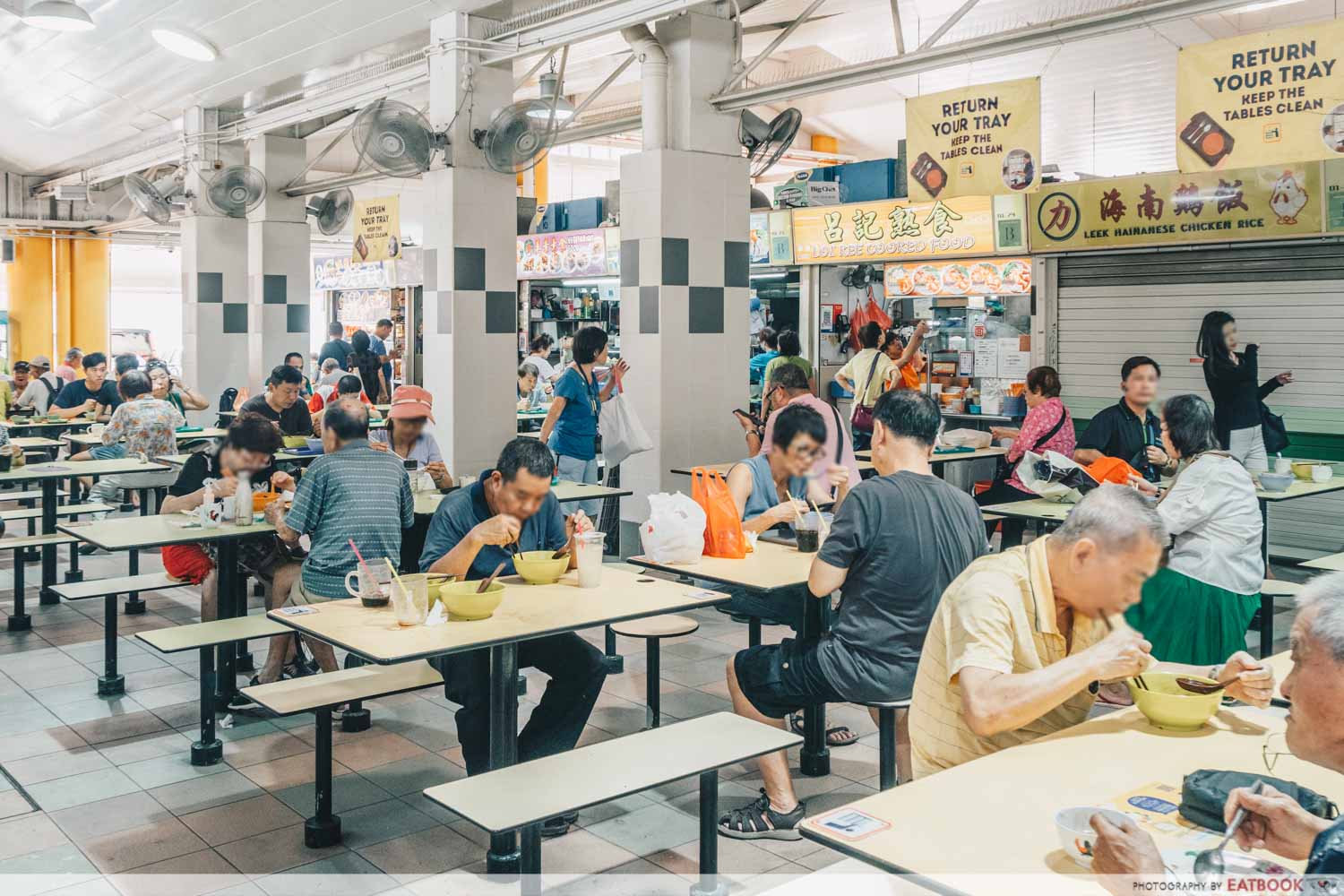 The stall is situated in the quaint Beo Crescent Food Centre. Despite being relatively smaller than many food centres, this lively food centre still offers a wide variety of hawker delights. The place gets pretty crowded during the lunch hour, so be sure to arrive early to avoid the bustling crowds. With the numerous fans on the walls, the food centre is well-ventilated, hence you would be able to enjoy your meal comfortably.
The verdict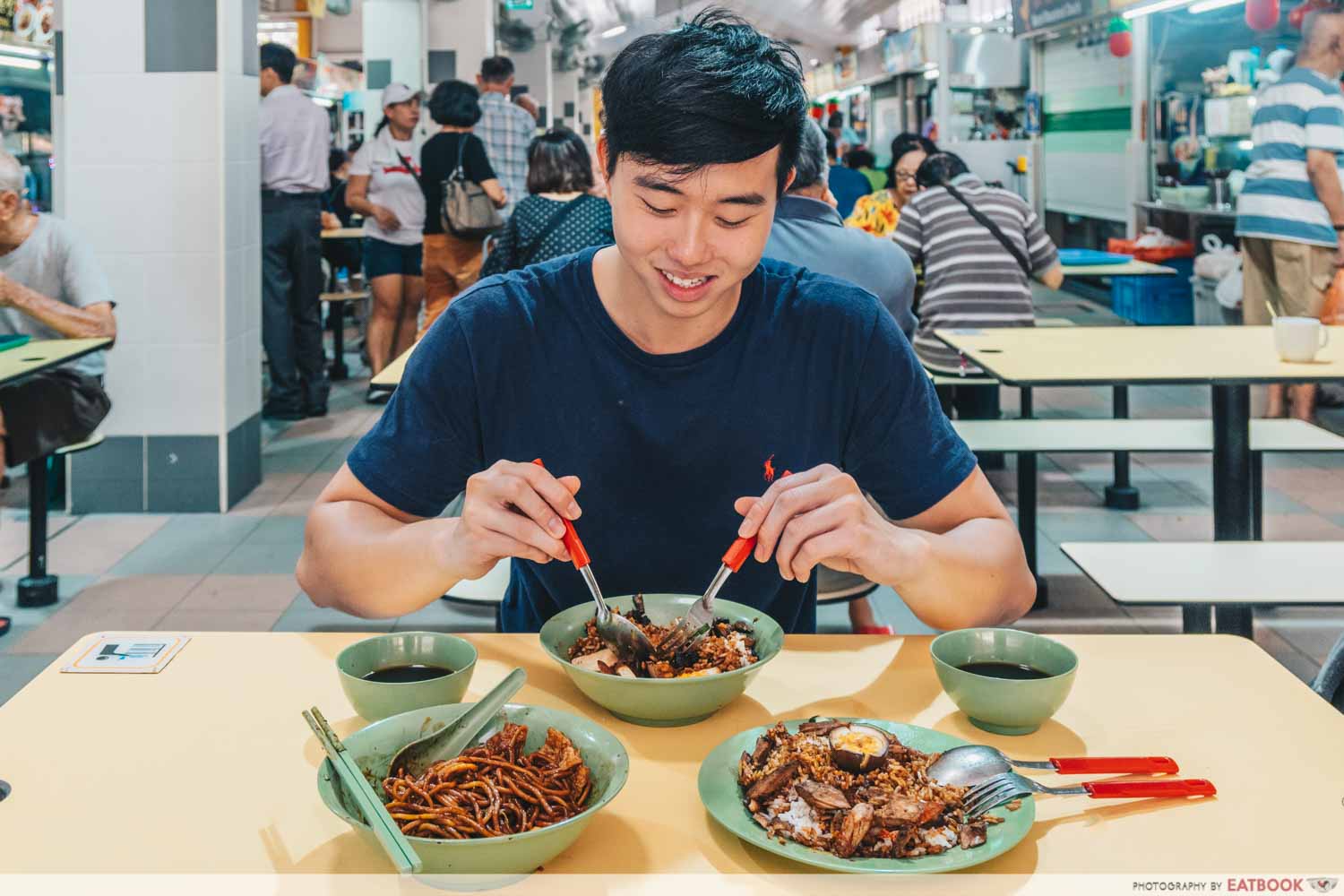 Kim Kitchen Braised Duck serves up generous portions of braised duck and pork dishes at an affordable price. It helped that it was really tasty too. With a young, budding owner and chef, I can't wait to see what the future holds for this humble stall.
During this post-Circuit Breaker period, you can get their dishes delivered to you via GrabFood and Foodpanda.
Wei Ji Braised Duck: Braised Duck Stall Run By A 20 Year-Old Student At Bishan
For more stalls that sell tasty braised duck, check out Wei Ji Braised Duck and these 10 braised duck rice stalls.
Address: 38A Beo Crescent, #01-82, Beo Crescent Food Centre, Singapore 169982
Opening hours: Fri-Wed 6am to 2pm
Kim Kitchen Braised Duck is not a halal-certified eatery.
Photos taken by Kerrianne Goh.
This is an independent review by Eatbook.sg, and was written before the Circuit Breaker measures.
Summary
Pros
– Delicious duck rice
– Tasty braised pork
– Herbal soup was refreshing
– Affordable prices
– Generous portions
Cons
– Duck slices were thin
Recommended dishes: Duck Rice ($3/$4), Duck Noodle ($3/$4), Braised Pork Rice ($3.50/$4.50)
Opening hours: Fri-Wed 6am to 2pm
Address: 38A Beo Crescent, #01-82, Beo Crescent Food Centre, Singapore 169982