The Champ Kitchen in Kuala Lumpur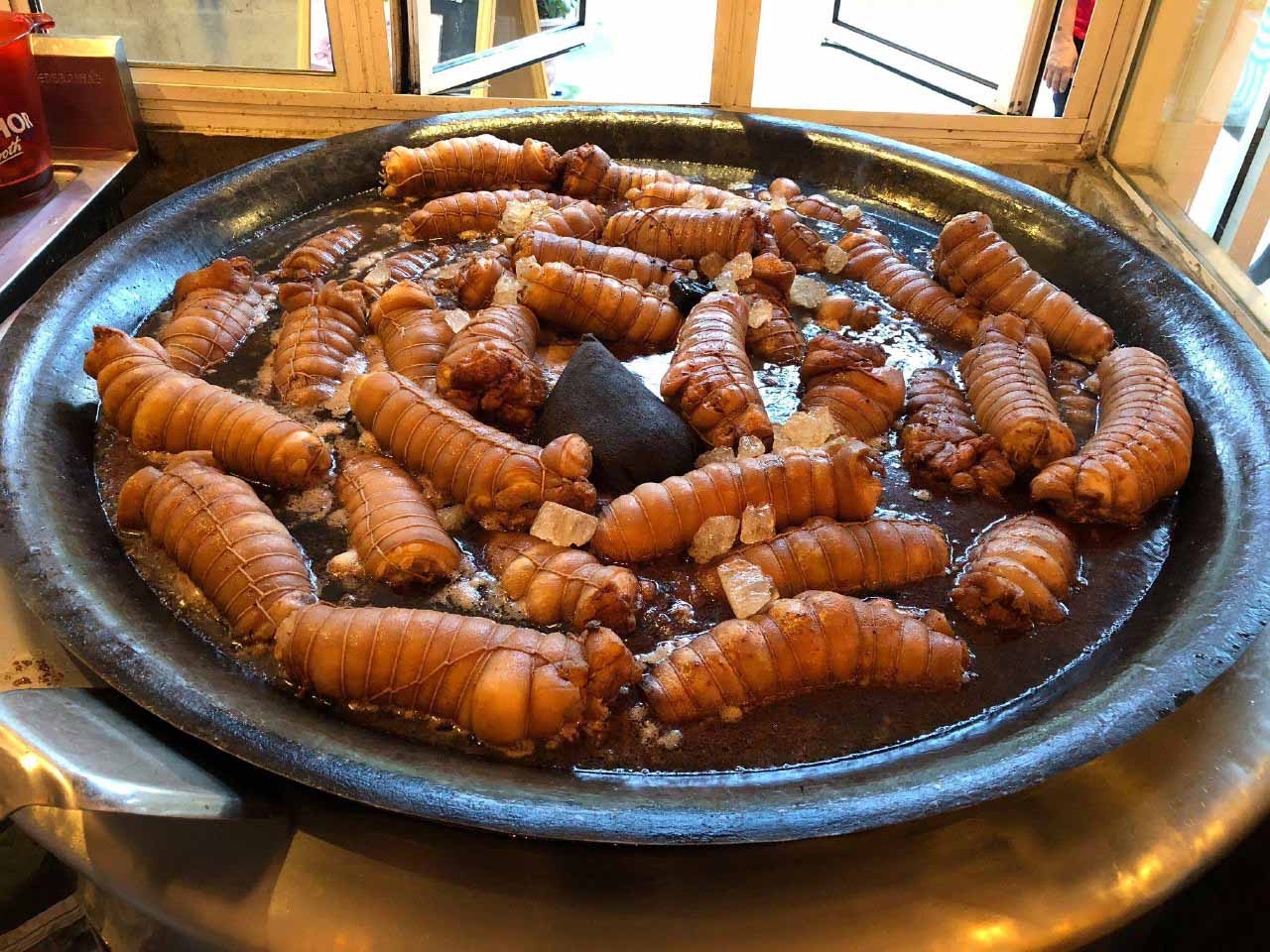 Image credit: The Champ Kitchen Solaris Facebook page
The Champ Kitchen is a Kuala Lumpur restaurant famed for their Braised Pork Knuckle, which follows a 140-year-old family recipe that was passed down from the chef's Fujian-hailing ancestors.
Their pork knuckle is prepared over a whopping 72 hours, in massive batches of up to 180 knuckles at a time.
First, the knuckles, which are in fact trotters, are deboned and trussed up. They are then oiled and marinated for at least a day, ensuring the marinade permeates every fibre of meat. Finally, they are braised in a massive pot for 36 hours, bathing in a savoury soy-based sauce until their fats melt and meat turns soft.
As much as the pork knuckle is worth making a trip down to KL for, the mounds of pork being cooked by the entrance is an amazing spectacle in itself.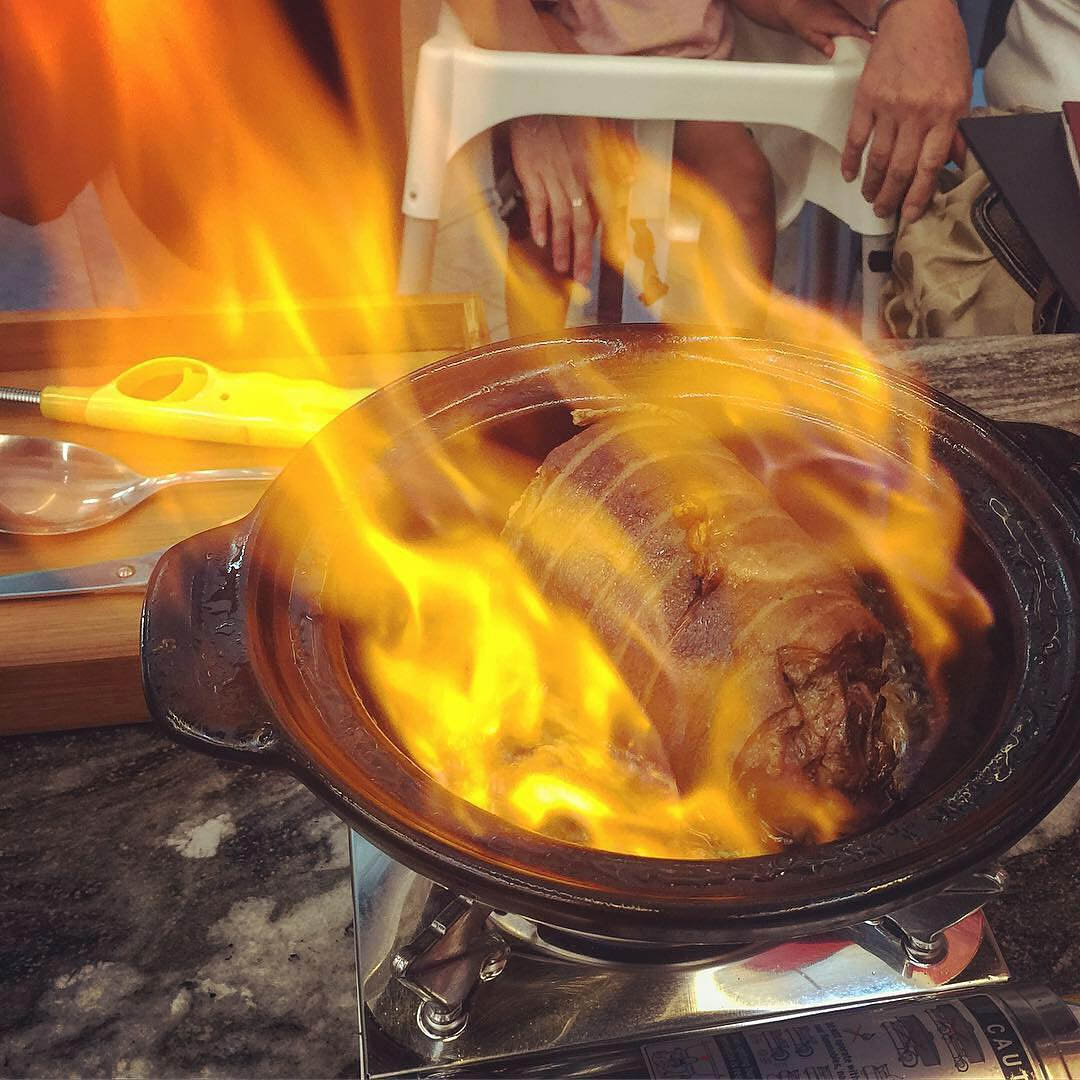 Image credit: @tomo_watermoon
Their other signature item is the Drunken Pork Knuckle (RM48/~$15.81 for small, RM 78/~$25.69 for large), and it's easy to see why.
Flambeed at the tableside with Chinese wine, this dish is as much a feast for the eyes as it is for the tongue. But this cooking process isn't a gimmick, as the already deeply flavourful pork knuckle is enhanced by the fragrance of wine.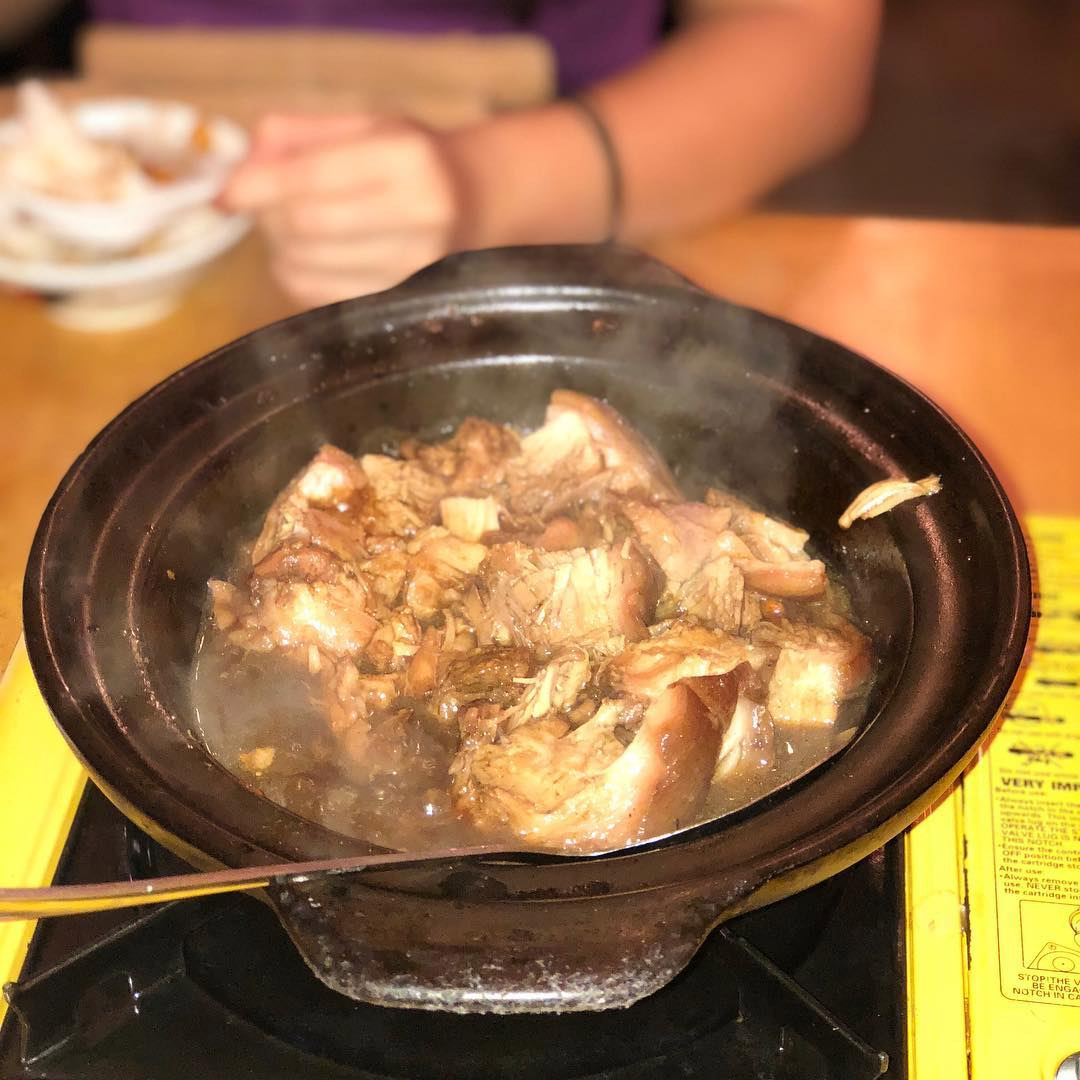 Image credit: @mwpy8898
If you're squeamish around flames, go for their classic Claypot Pork Knuckle (RM 38/~$12.51 for small, RM 58/~$19.10 for medium, RM 68/~$22.39, for large). Featuring the same achingly tender meat and fat as the drunken version, this is comfort food at its best, especially with a steaming bowl of rice.
Another unique alternative is their brand new Stewed Guinness Pork Knuckle (RM 39.90, ~$13.14), which features bone-in knuckles stewed with Guinness, star anise, Sichuan peppercorns and ginger. If you're a fan of the creamy roasted flavour of stout, take a flyer on this dish.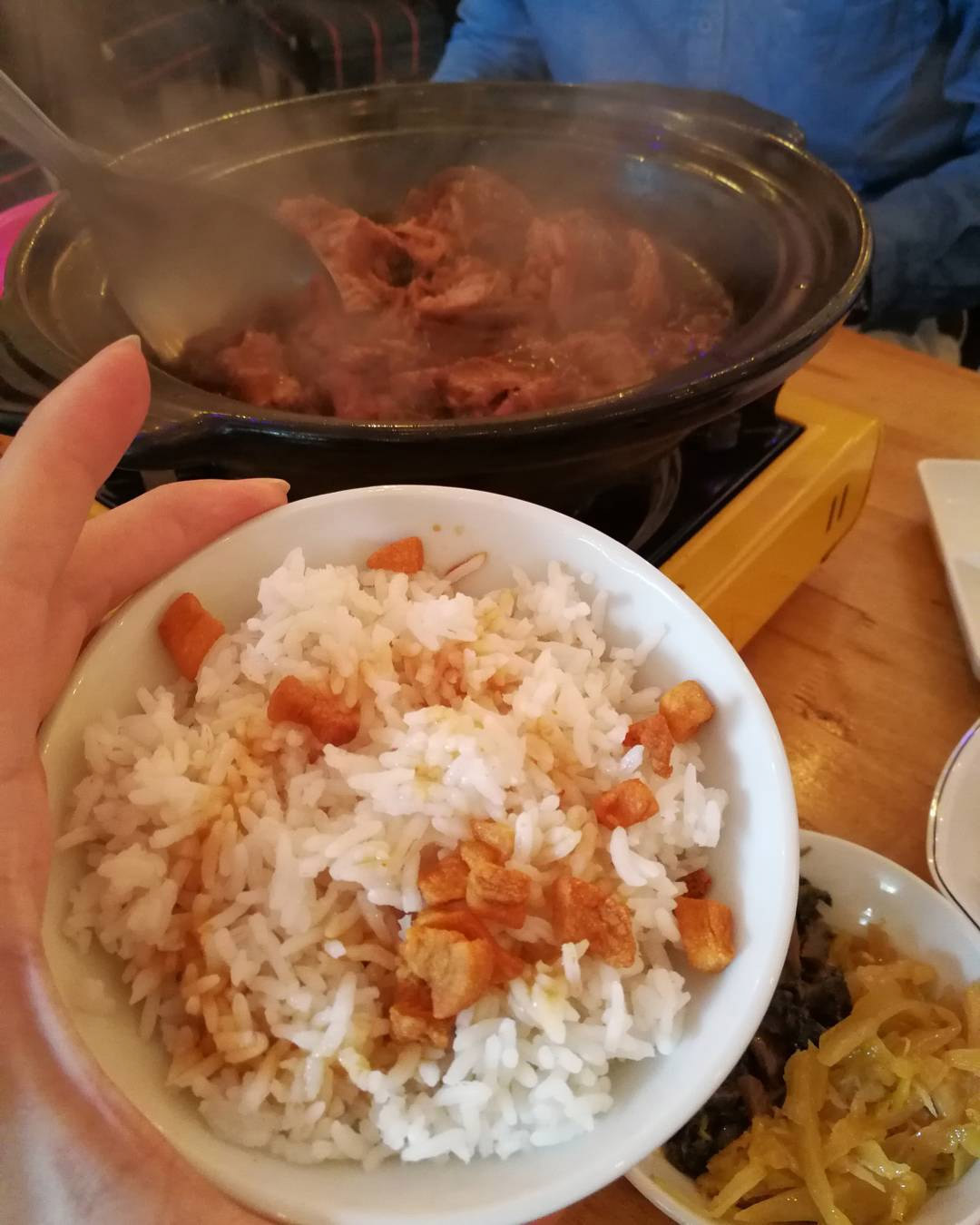 Image credit: @skychinmh
Speaking of rice, their Pork Lard Rice (RM 3.50/~$1.15) is for when you've fully given in to your guilty pleasures. With a sheen of lard oil and crispy pieces of fried lard, this buttery bowl is a match made in heaven when paired with the pork knuckle dishes.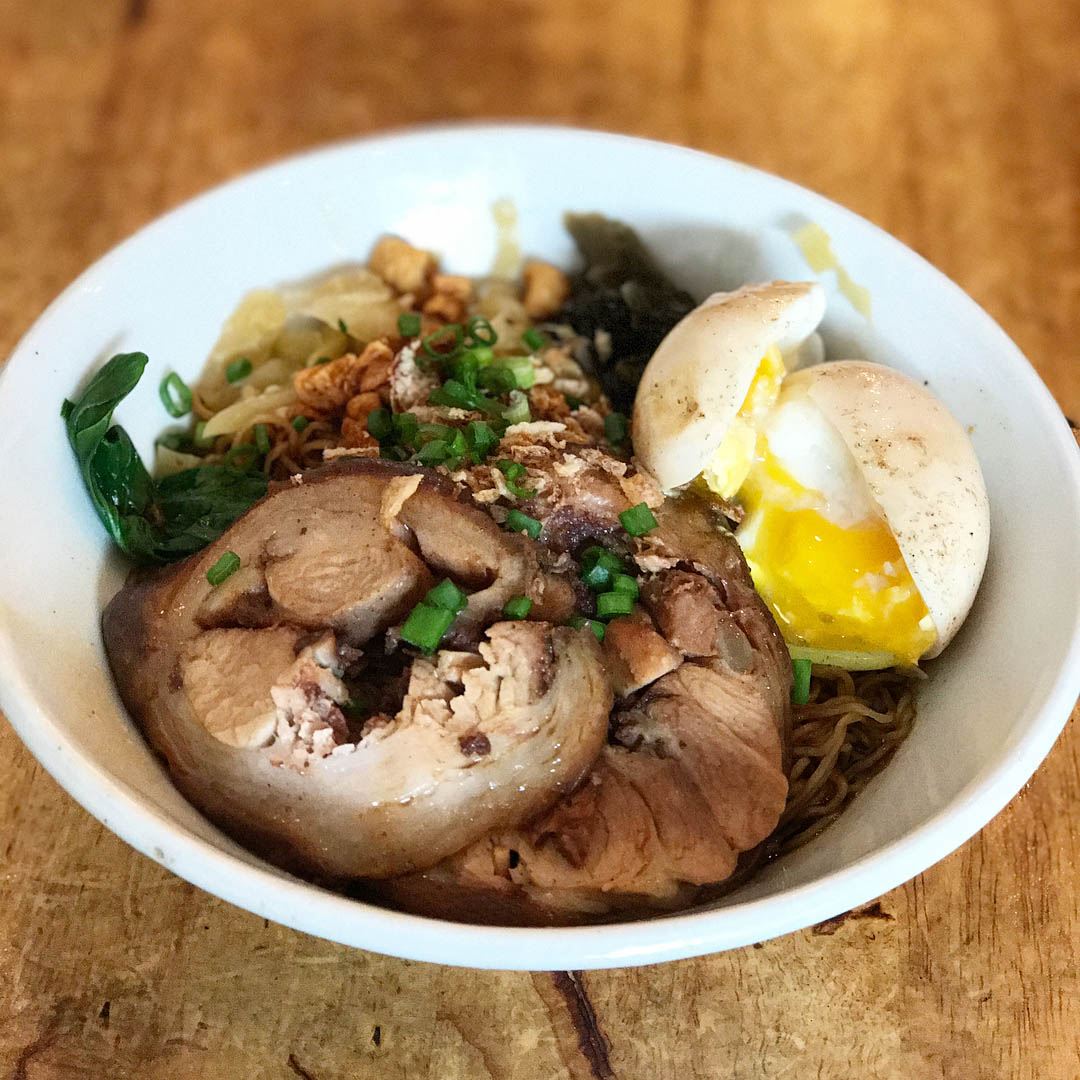 Image credit: @chiyeaneats
For those who want to experience these renowned trotters alone, a series of rice and noodle dishes is available. Their Pork Rice (RM 8/~$2.63) and Pork Noodles (RM 10/~$3.29) are affordable options, and also feature a Japanese-style ramen egg.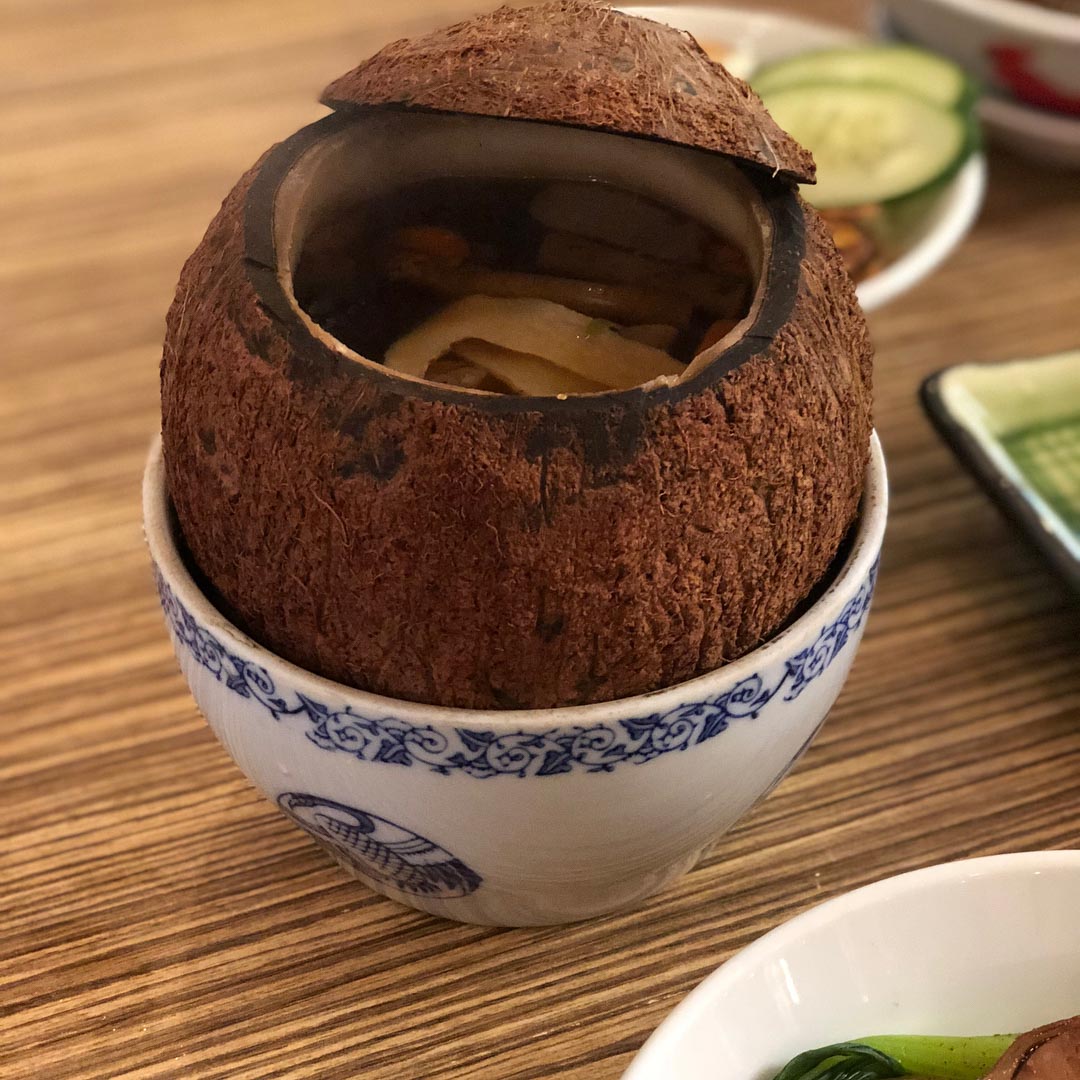 Image credit: @sdu77
The Champ Kitchen has an expansive menu, with an abundance of non-pork options as well. Items such as Dang Gui Salted Chicken (RM 28/ ~$9.22) and Grilled Lamb Belly (RM 15/~$4.94) are popular, while Coconut Soup (RM 50/~$16.47) is a good palate cleanser after you inundate yourself with porky goodness.
For more mouth-watering Malaysian food, check out our guide to JB seafood restaurants serving cheap crab and lobster!
10 Johor Bahru Seafood Restaurants Serving Cheap Crab And Lobster From $2.30 Per 100g
Address: No. 19, Jalan Kip 1, Taman Perindustrian Kip, Kuala Lumpur 52200
Opening hours: Mon-Sat 11:30am to 9:30pm, Sun 10am to 9:30pm
Tel: +60 03-6275 1919
Website
The Champ Kitchen is not a halal restaurant.
Featured image adapted from @tomo_watermoon and The Champ Kitchen Solaris Facebook page.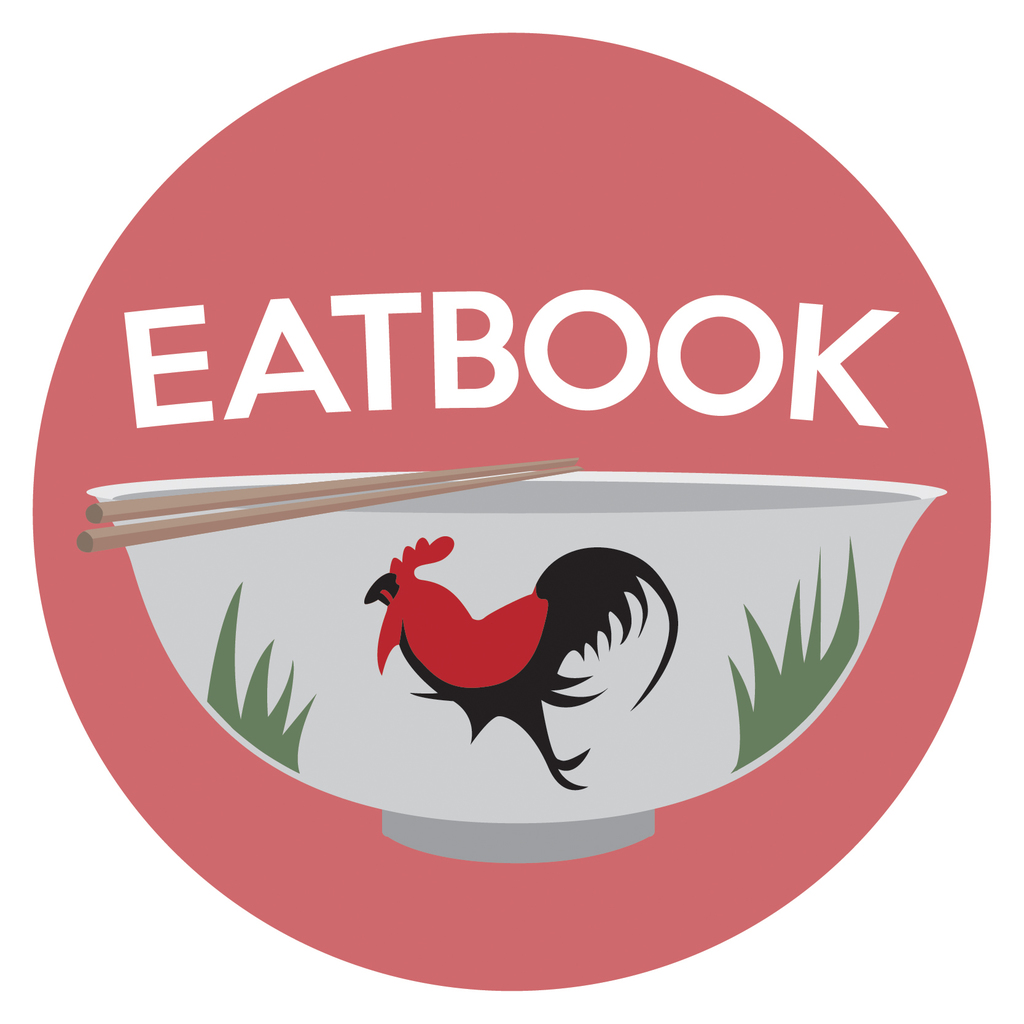 Drop us your email so you won't miss the latest news.