Le Fuse Cafe is here at Serangoon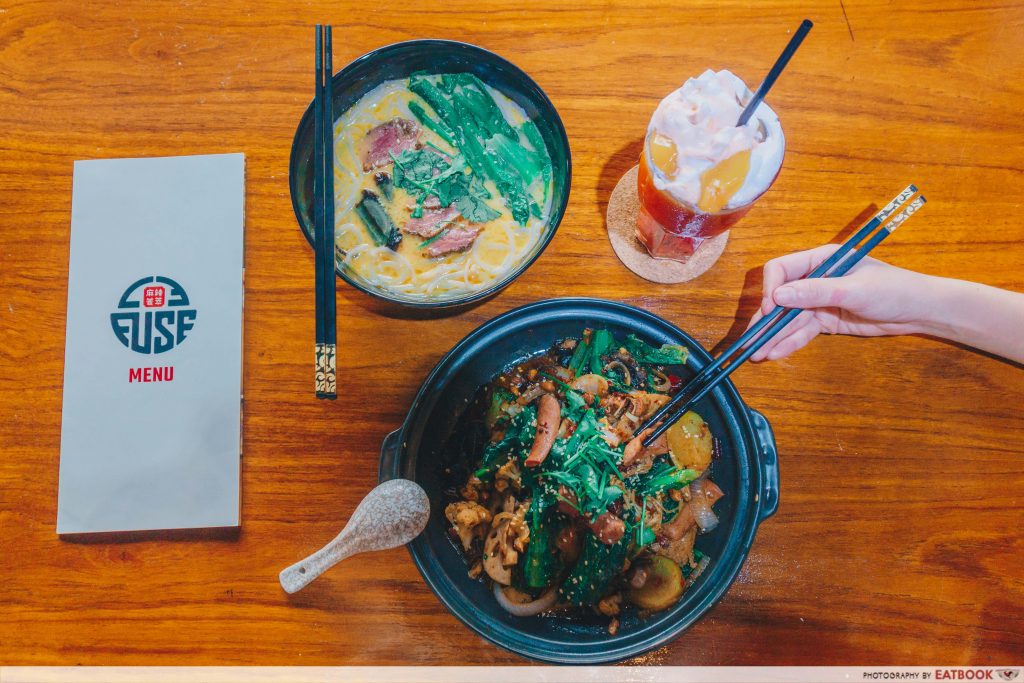 Before dropping by Le Fuse Cafe, my colleague and I made a pit stop at another Muslim-owned store, dessert joint Shubby Sweets. As we were leaving, I struck up a short conversation with the store assistant, who asked if I knew any good eats to check out during Ramadan.
"A ma la cafe? Where is it?" she asked keenly when I told her where we were headed. It was then that I realised just how rare it was to come across halal-certified or Muslim-owned ma la stalls in our little red dot. And so, I was crossing my fingers that this new place wouldn't disappoint.
Food at Le Fuse Cafe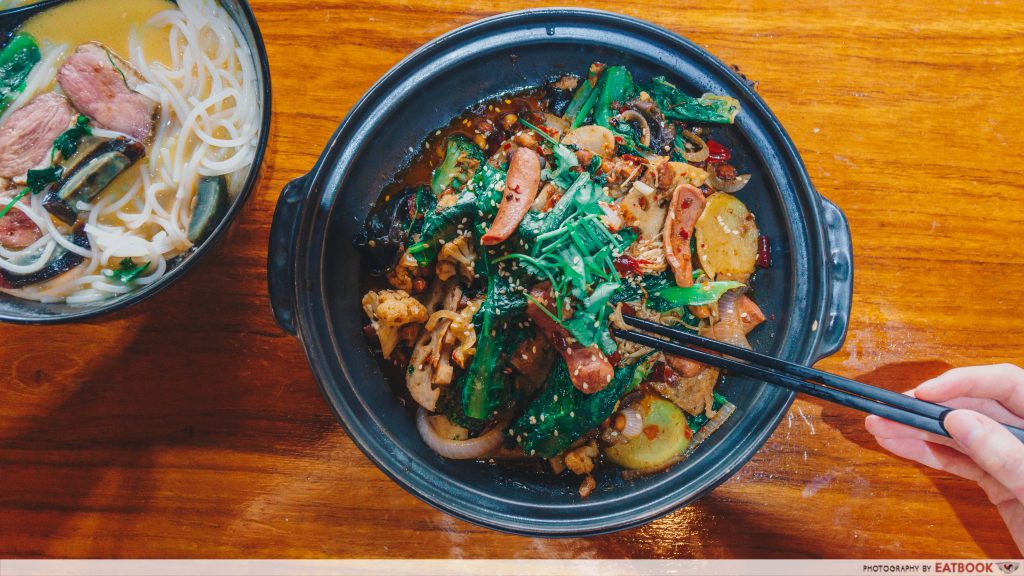 We knew without question to try their Mala Xiang Guo – Spicy Dry Pot ($12.80). Unfortunately, there is currently no option to customise your ma la at Le Fuse Cafe, so this dish was our best bet. The meal came presented to us in a large, round pot with a giant ladle – certainly big enough for two! We were served the classics: potato slices, sausage, black fungus, enoki mushrooms, lotus and luncheon meat, all tossed in a fiery red, peppercorn gravy.
We were asked how spicy we wanted our dish. Being the scaredy-cat that I am, I asked for small-to-medium heat, just to be safe. I've always loved the burn, but sometimes, different chefs have their own different interpretation of spiciness, so I can't help but proceed with caution when ordering from a new place.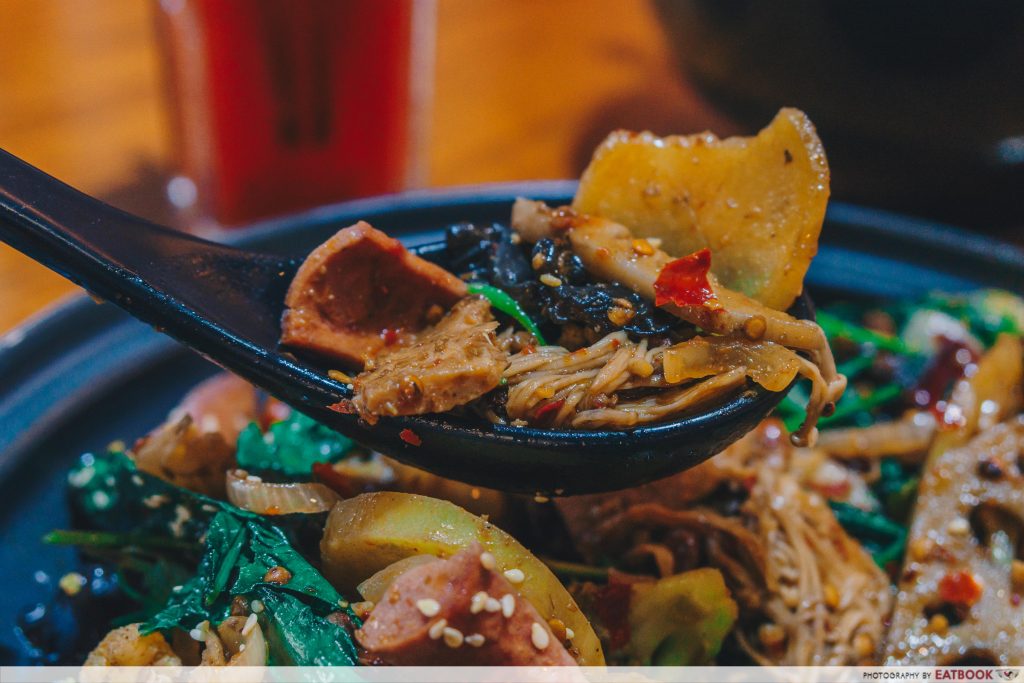 Anyway, it turned out that the heat in our ma la was more than tolerable. If you love a good tongue-numbing, sweat-inducing burn, you're going to have to crank up the lever way higher than our small-to-medium heat.
Meanwhile, the ingredients were all very well fried, and had soaked up the sauce to a satisfying extent. The pity was, the gravy was too salty. Perhaps adding a bowl of rice to go alongside would help.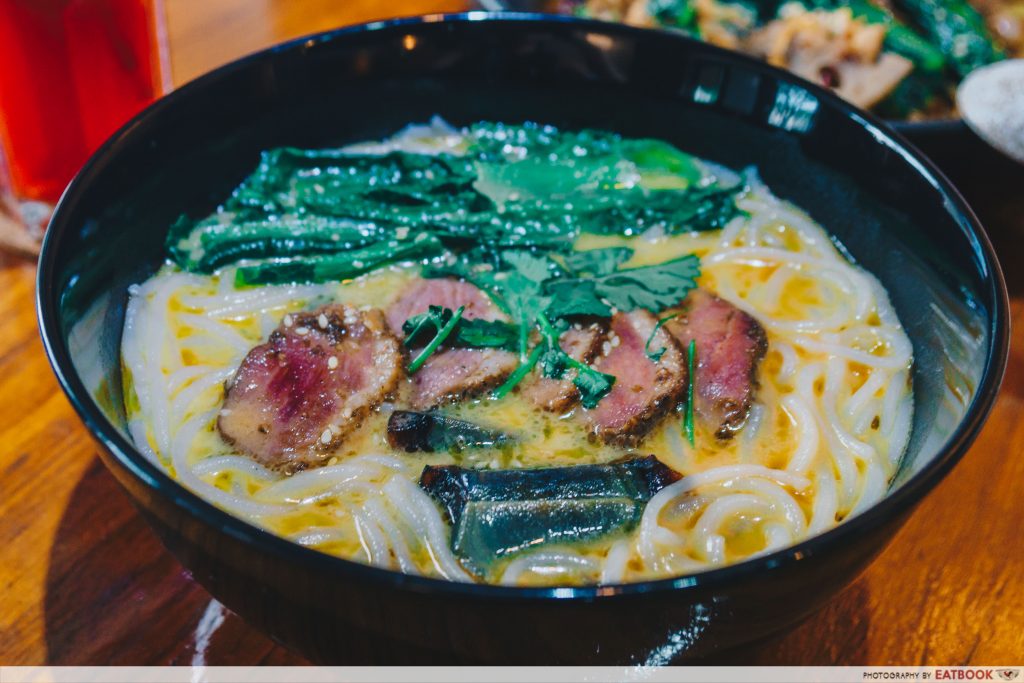 Next up was an interesting fusion dish we'd picked out, Salted Egg Smoked Duck Laksa ($10.80). How often is it that you have smoked duck and century eggs in a salted egg soup? Never had I come across such a unique concoction in my life.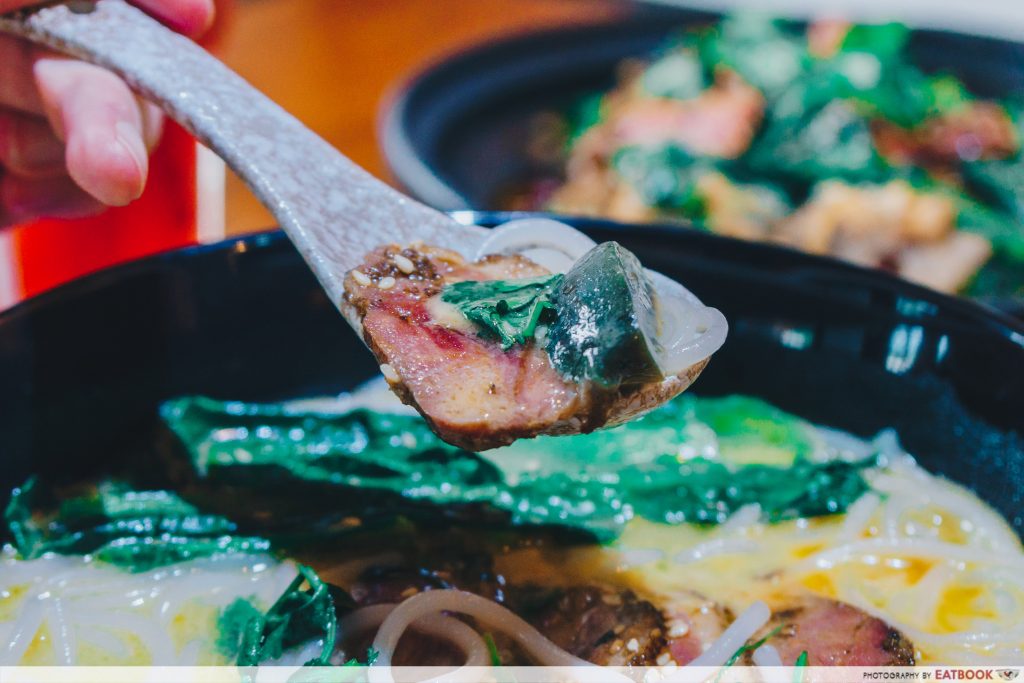 The thinly sliced cuts of duck were tender and salty, and I would've liked if there had been more pieces to enrich the umami in this dish. While the noodles were the slippery, springy kind you find in a typical bowl of laksa, I couldn't quite feel the same way about the soup.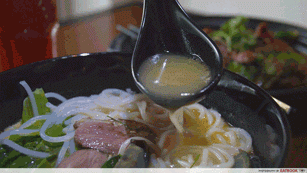 –
On a whole, the scale tipped more towards salted egg than laksa. The broth had a grainy texture, and tasted like a watered down version of salted egg yolk. Unfortunately, the familiar traces of coconut milk and spice were largely absent.
Either way, I still found this dish a rather wholesome and comforting alternative to the oily plate of ma la we had just before.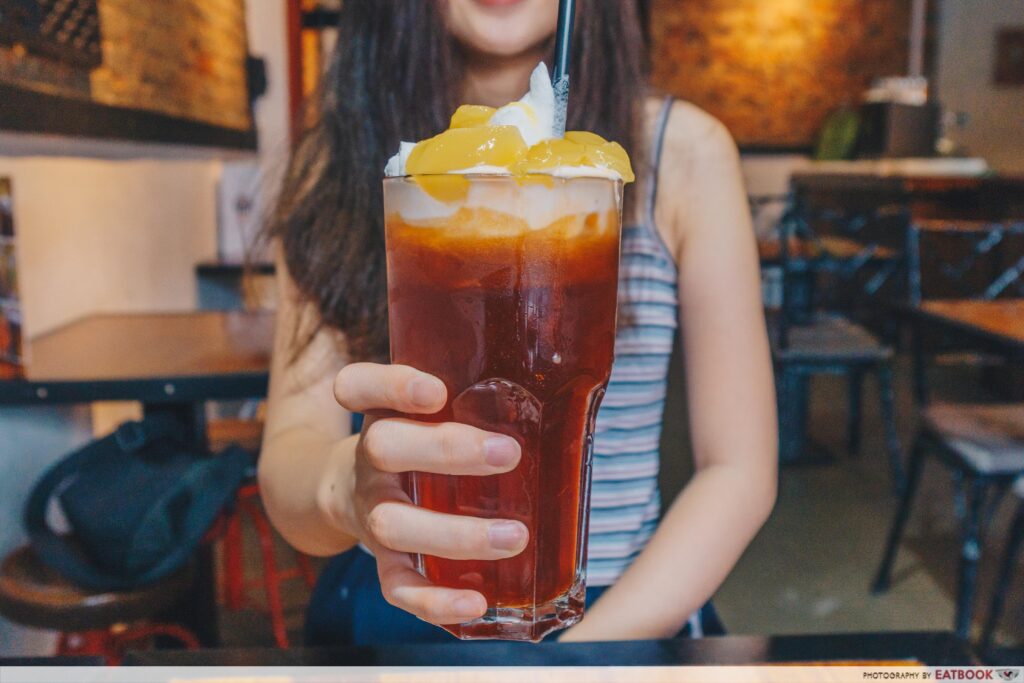 All ma la lovers would unanimously agree to ready a cold drink on the side, just in case we need something to douse the flames with. Ever ready, my colleague and I equipped ourselves with a cup of Mango Cream Thai Tea ($4.80), which came with sweetened Ceylon tea topped with a swirl of whipped cream. Small, juicy chunks of mango were arranged atop the bed of cream. This beverage serves as a mild and fruity refreshment to your meal, although I would've preferred if the taste of mango was richer.
Ambience at Le Fuse Cafe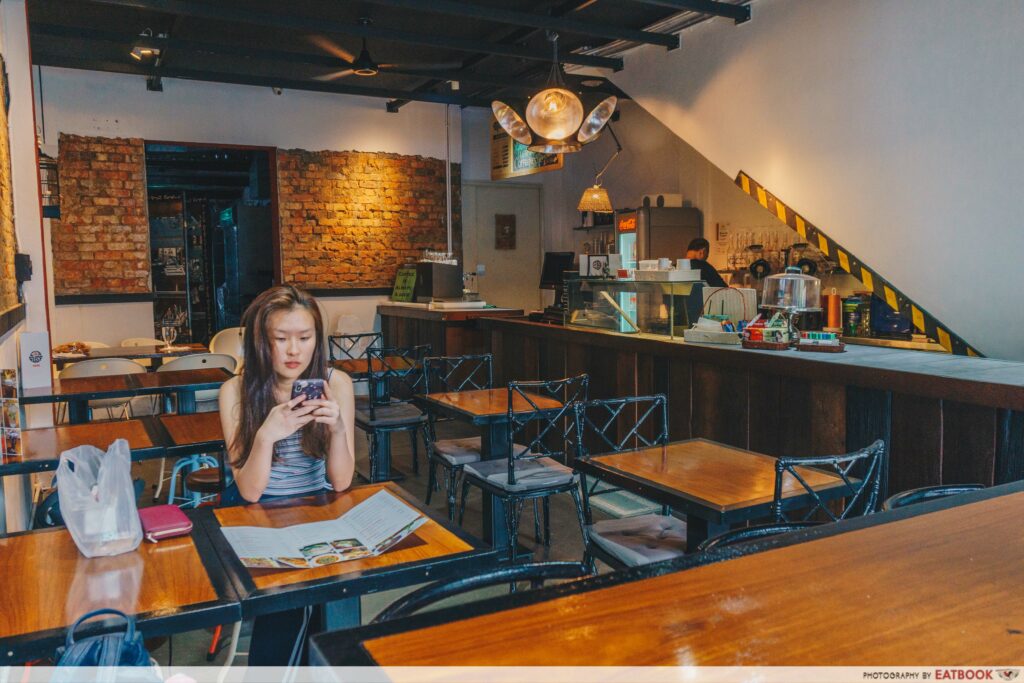 We found Le Fuse Cafe tucked away at the end of a long stretch of stores along Upper Serangoon Road. The place gave off a chill and modern vibe, and catchy pop songs blasted from the speakers.
I met with the two Muslim co-owners of Le Fuse Cafe, brothers Leo and Eddy. Leo served us graciously, while Eddy arrived later to have a chat with us.
"The L-E in Le Fuse Cafe is a combination of Leo and my initials, and the word 'fuse' is short for fusion food,' Eddy told us, explaining the meaning behind the store's given name. He also went on to add that at that moment, the eatery was not officially open to public, as they were currently in the midst of settling some kitchen operations. However, they do still accept walk-in customers.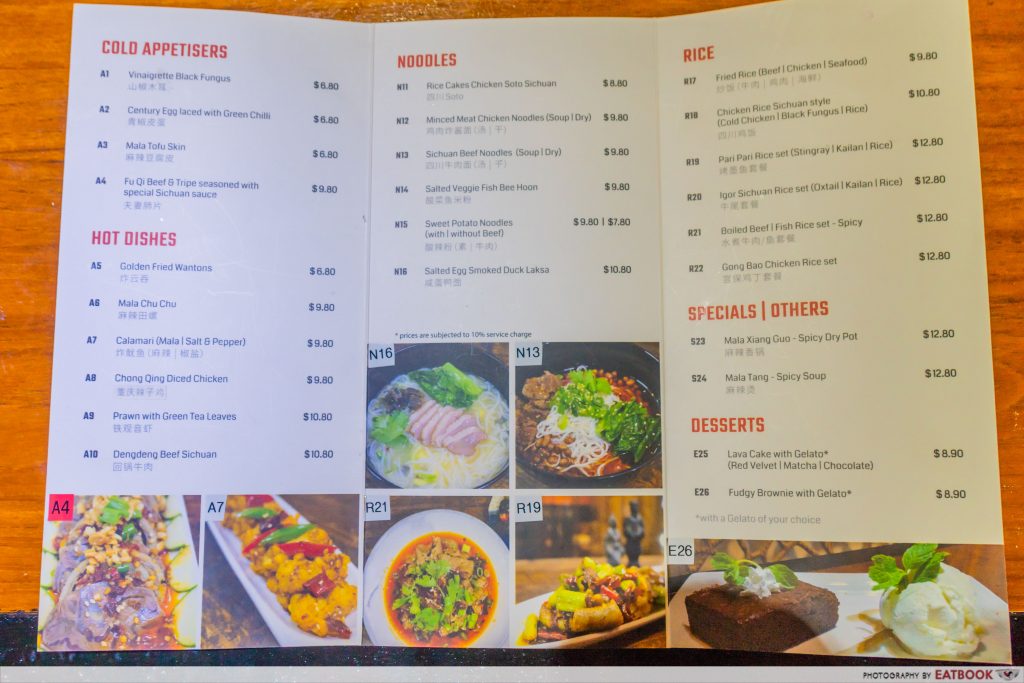 If you're curious about what else Le Fuse Cafe has to offer, take a look at their menu above.
The verdict
While the ma la here wasn't the best I'd had, I'd still encourage my Muslim friends to head on down for a good feast. The fare here is decent, and all prices listed are nett, so I'd say it's pretty value for money as well.
Address: 22 Lim Tua Tow Road, Singapore 547772
Opening hours: Tue-Fri 4pm to 10pm, Sat-Sun 11:30am to 10pm
Website
Le Fuse Cafe is a Muslim-owned cafe.
This is an independent review by Eatbook.sg.
Summary
Pros
– Unique fusion dishes
– Comfortable ambience
– Good service
Cons
– Ma la was quite salty
Recommended dishes: Salted Egg Smoked Duck Laksa ($10.80), Mango Cream Thai Tea ($4.80)
Opening hours: Tue-Fri 4pm to 10pm, Sat-Sun 11:30am to 10pm
Address: 22 Lim Tua Tow Road, Singapore 547772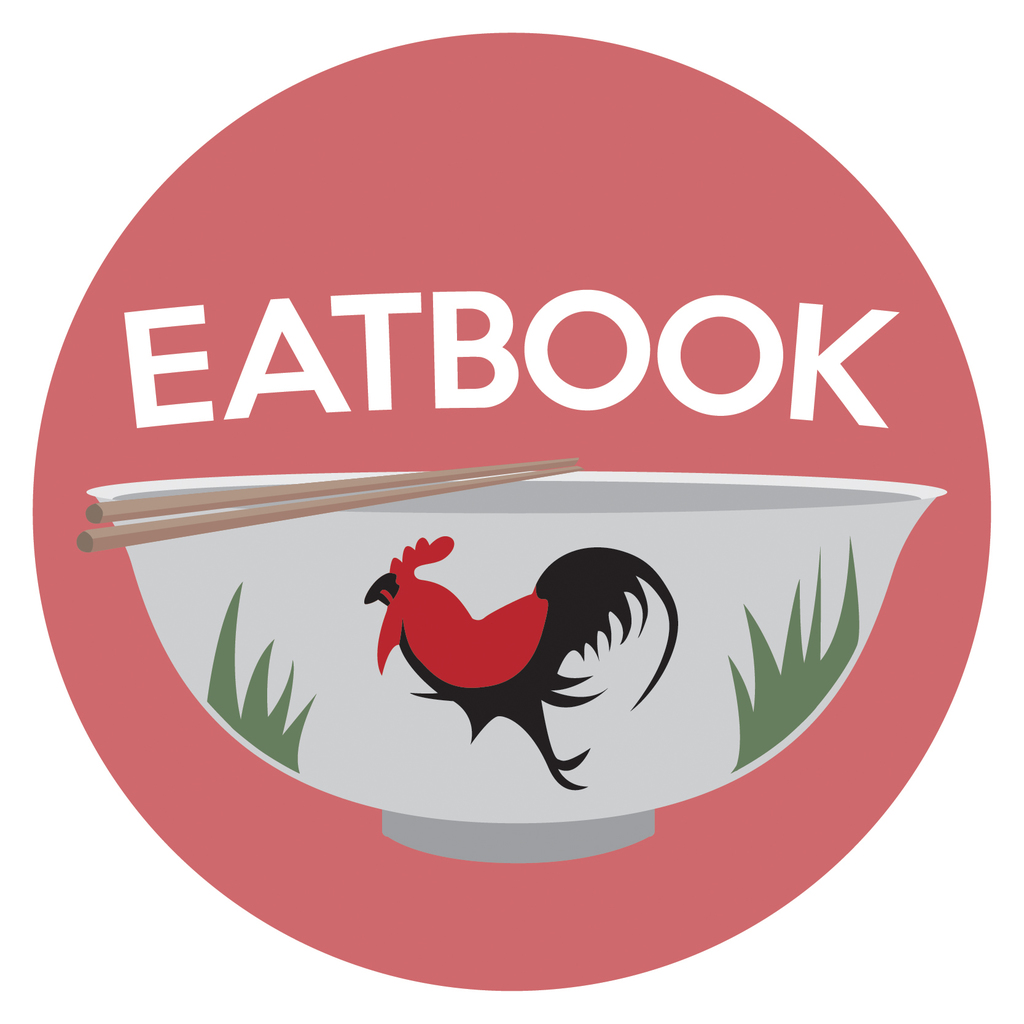 Drop us your email so you won't miss the latest news.