Limaa at Haji Lane helps you #eatclean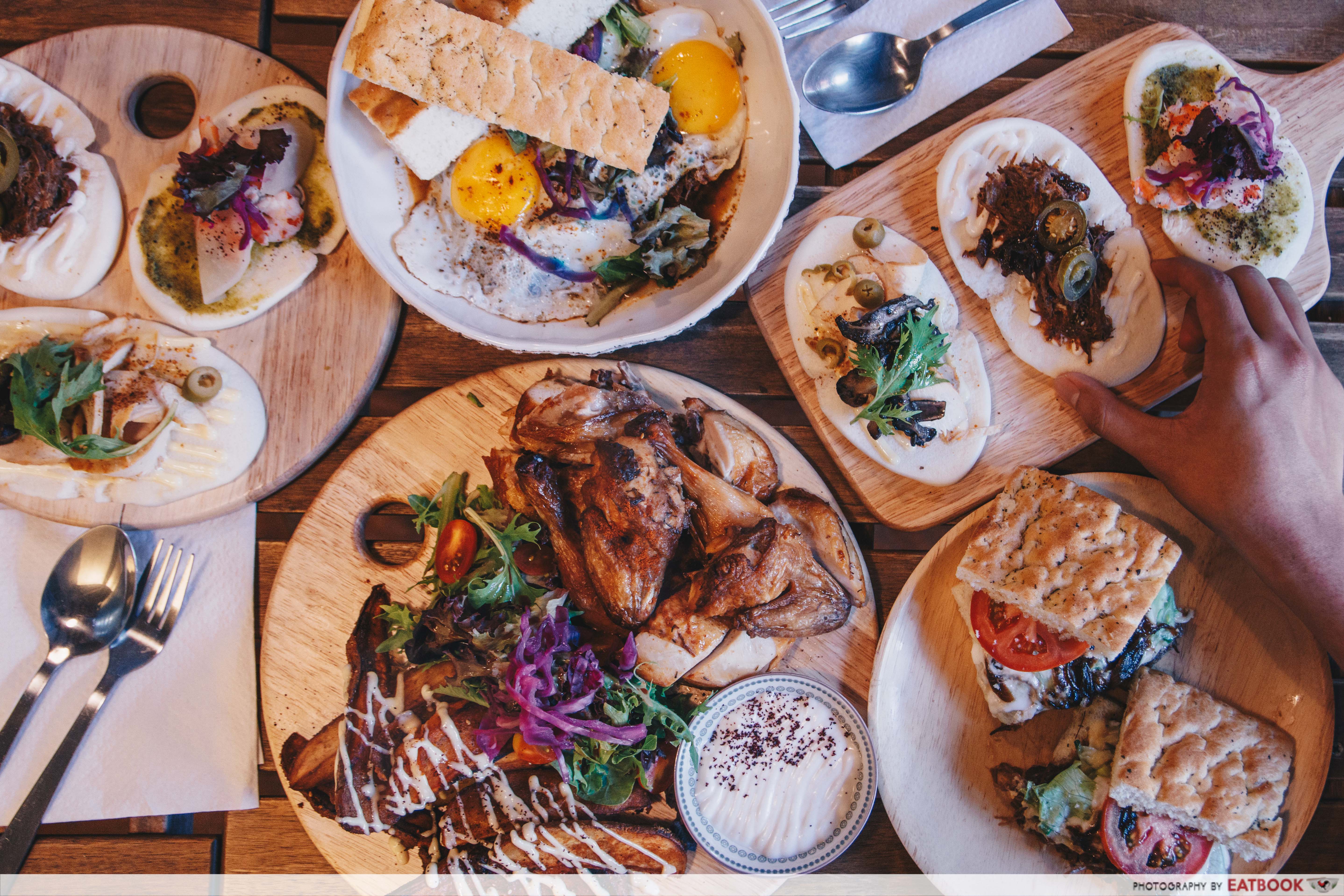 We all have days where we need a break from junk food. When it comes to a healthy diet, the general misconception would always be salads, superfood, and carb-free dishes. Fortunately, Limaa specialises in making our everyday food healthier – think beef rendang, aglio olio, and brownies. We decided to head down for our team dinner to see if it tastes as good as it looks.
Food at Limaa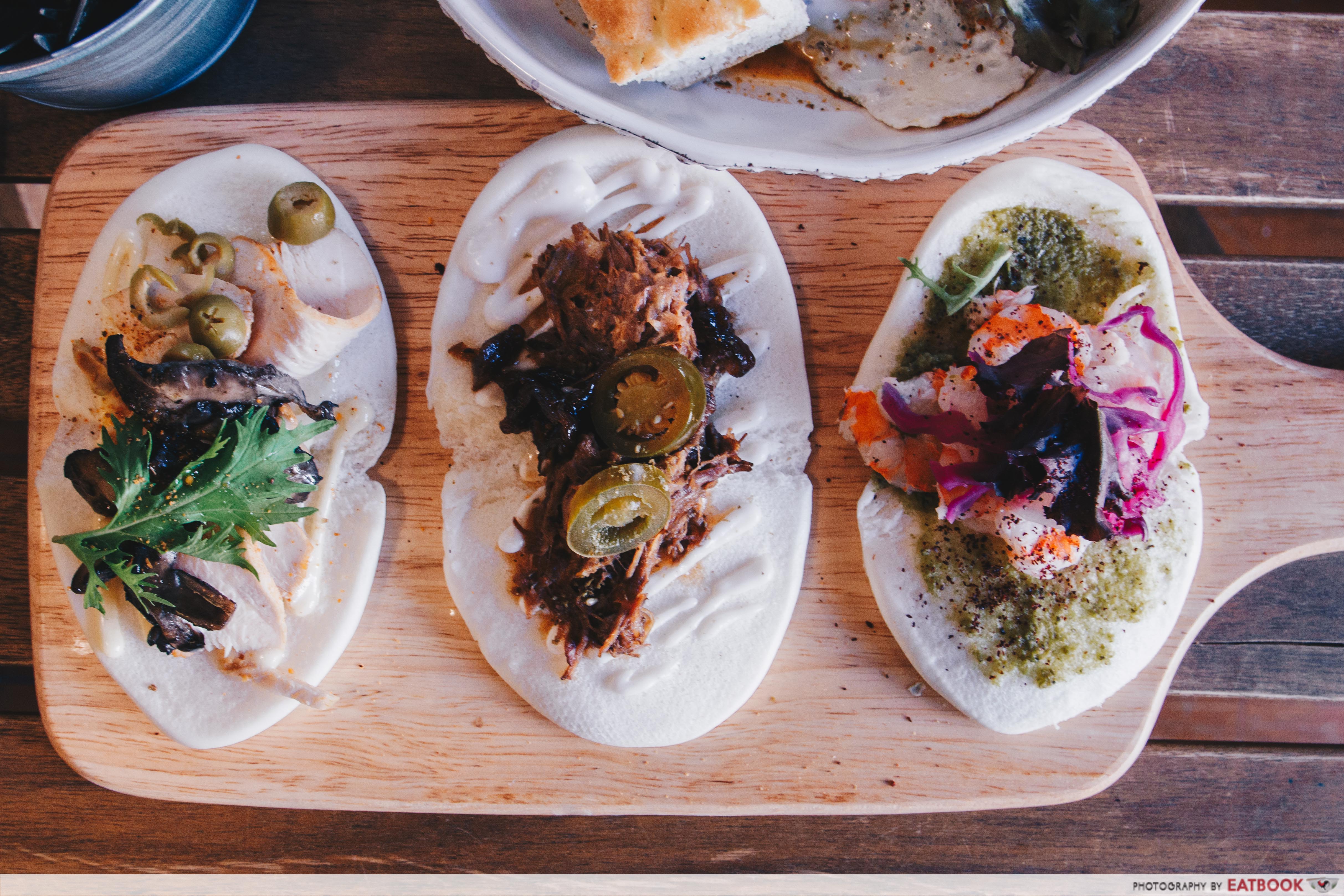 For starters, we began with their Trio Pow ($14.90). On three Chinese steamed buns were three different toppings – herb chicken, pulled beef, and aioli prawn.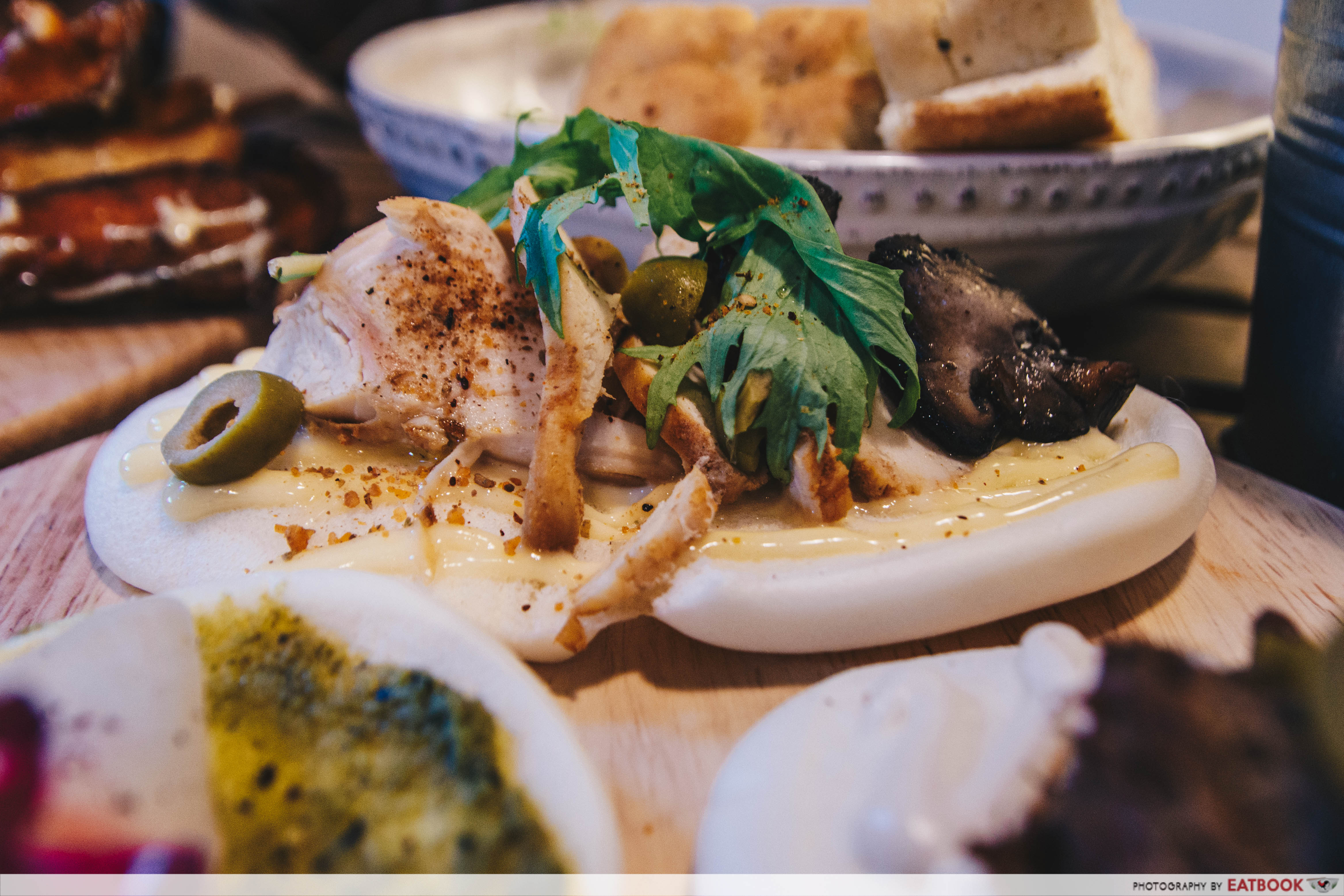 The bun was drizzled with an off-white sauce, and topped with sliced chicken breasts, sauteed mushrooms, and pickled olives. Fold the bun into half like how you would eat a sandwich. I liked that the buns were soft, spongy, and not too thick. The tender chicken slices had a slightly stringy texture which gave a more satisfying mouthfeel. The sauce added a touch of savouriness to this dish.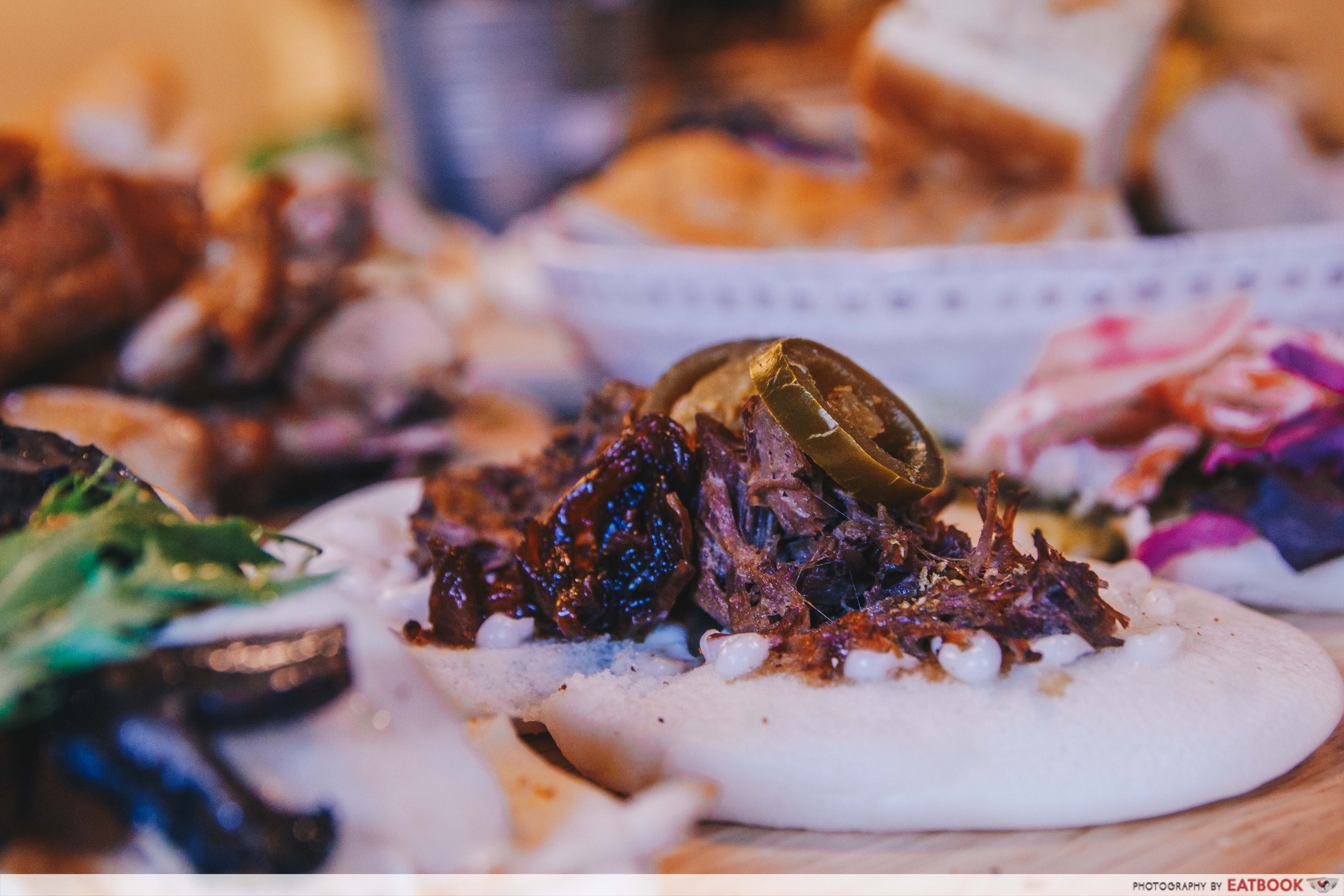 Topped with pulled beef, chopped jalapeños, caramelised onions, and mayonnaise, this was my favourite out of the three buns. The tender pulled beef was marinated in savoury rendang spices, which went surprisingly well with the piquant jalapeños and sweet caramelised onions.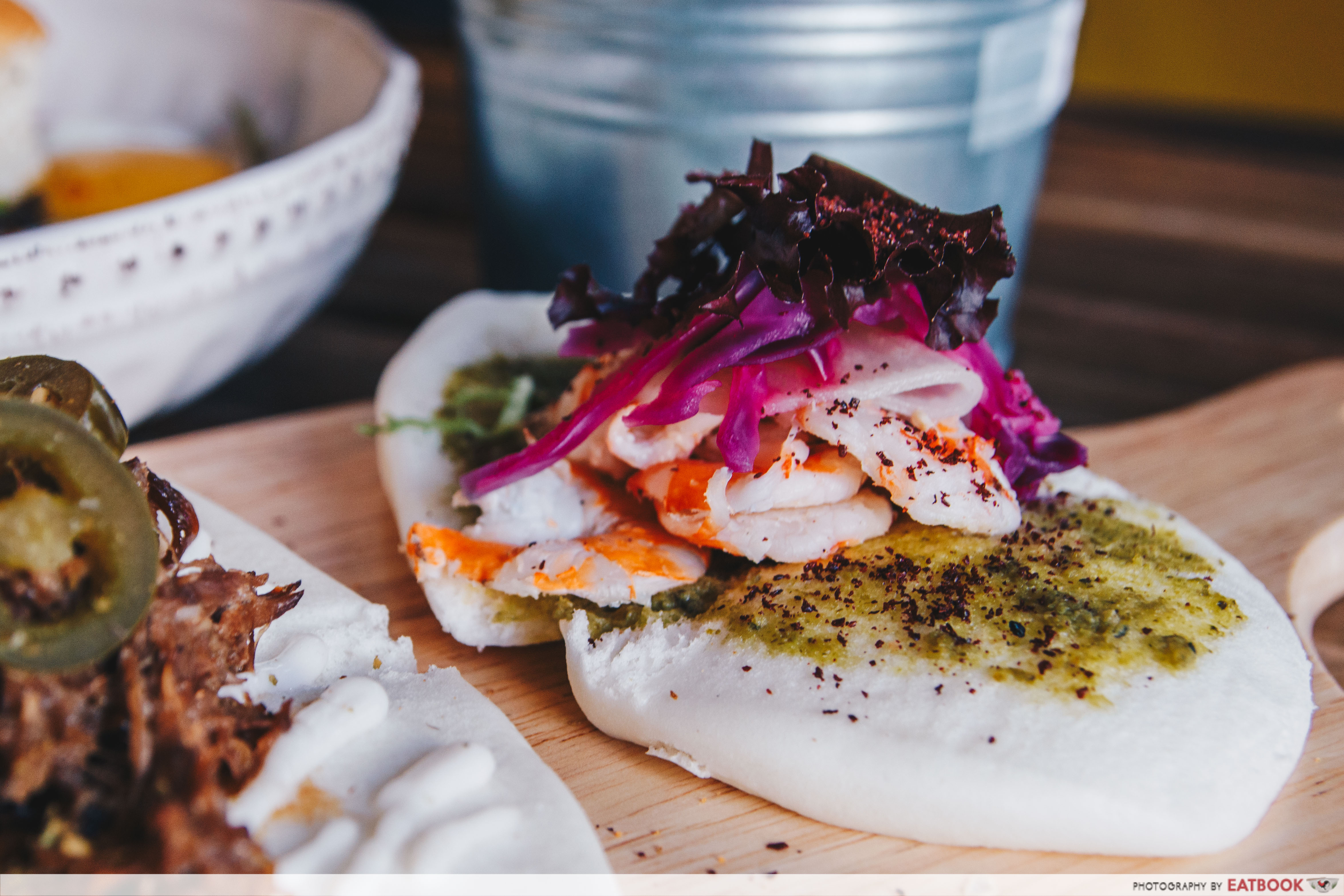 Instead of a sauce, the aioli prawn bun was brushed with a green mushy paste. Thinly sliced shrimps rested on the bun topped with sliced pickled radish, red cabbage, and red leaf lettuce. I thought this bun was underwhelming as compared to the other two. The flimsy prawn was a tad dry and tasteless. The pickled toppings were a saving grace, adding some vinegary flavour to the bun.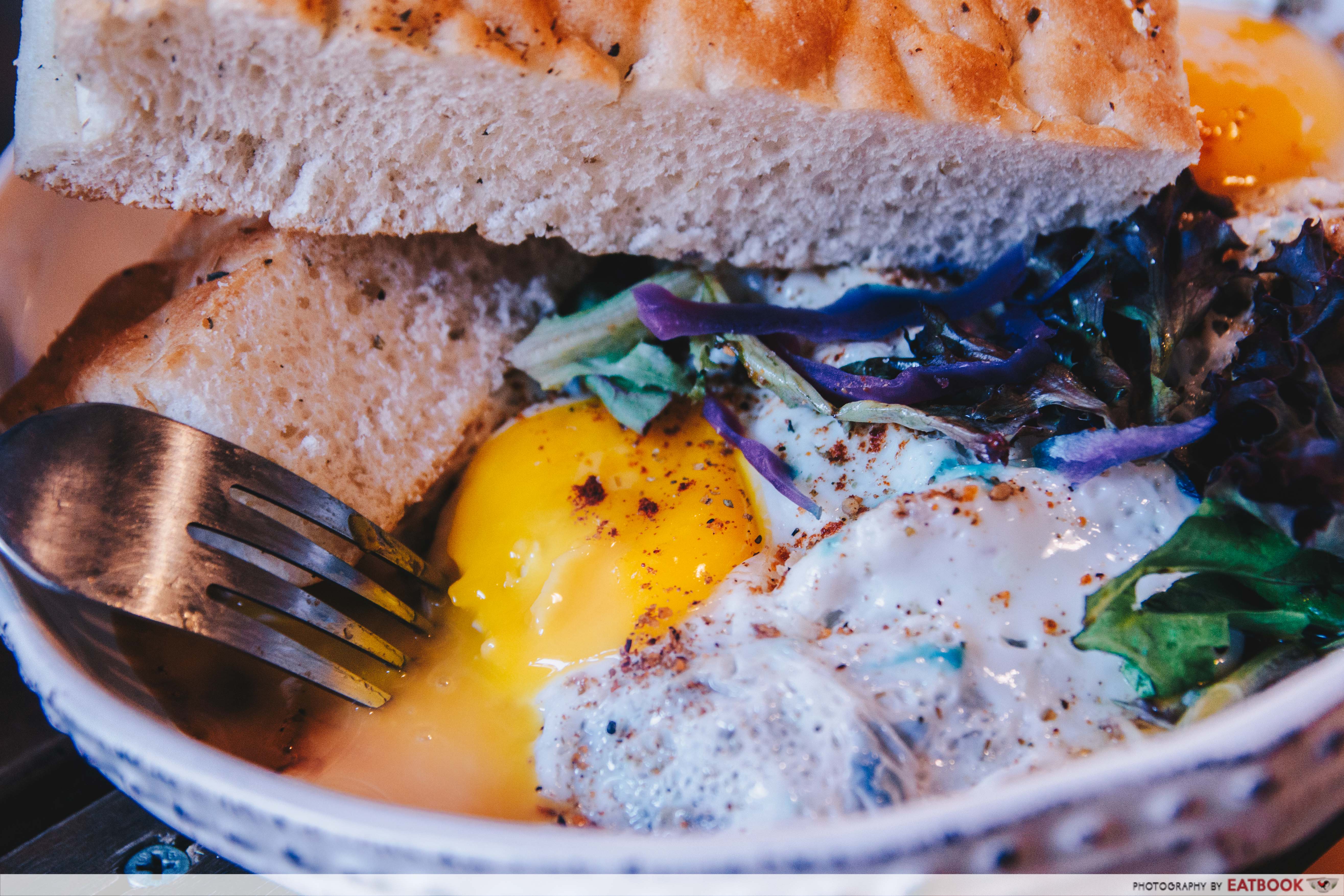 Next, we had their Kinky Eggs ($16.90). The first thing that caught my attention was the two bricks of focaccia sitting in the bowl. At the base of the bowl was of a slew of pulled beef, blanketed with two sunny-side ups, and topped with kale and red cabbage. My fork stabbed the egg yolk, releasing an avalanche of runny golden yellow liquid.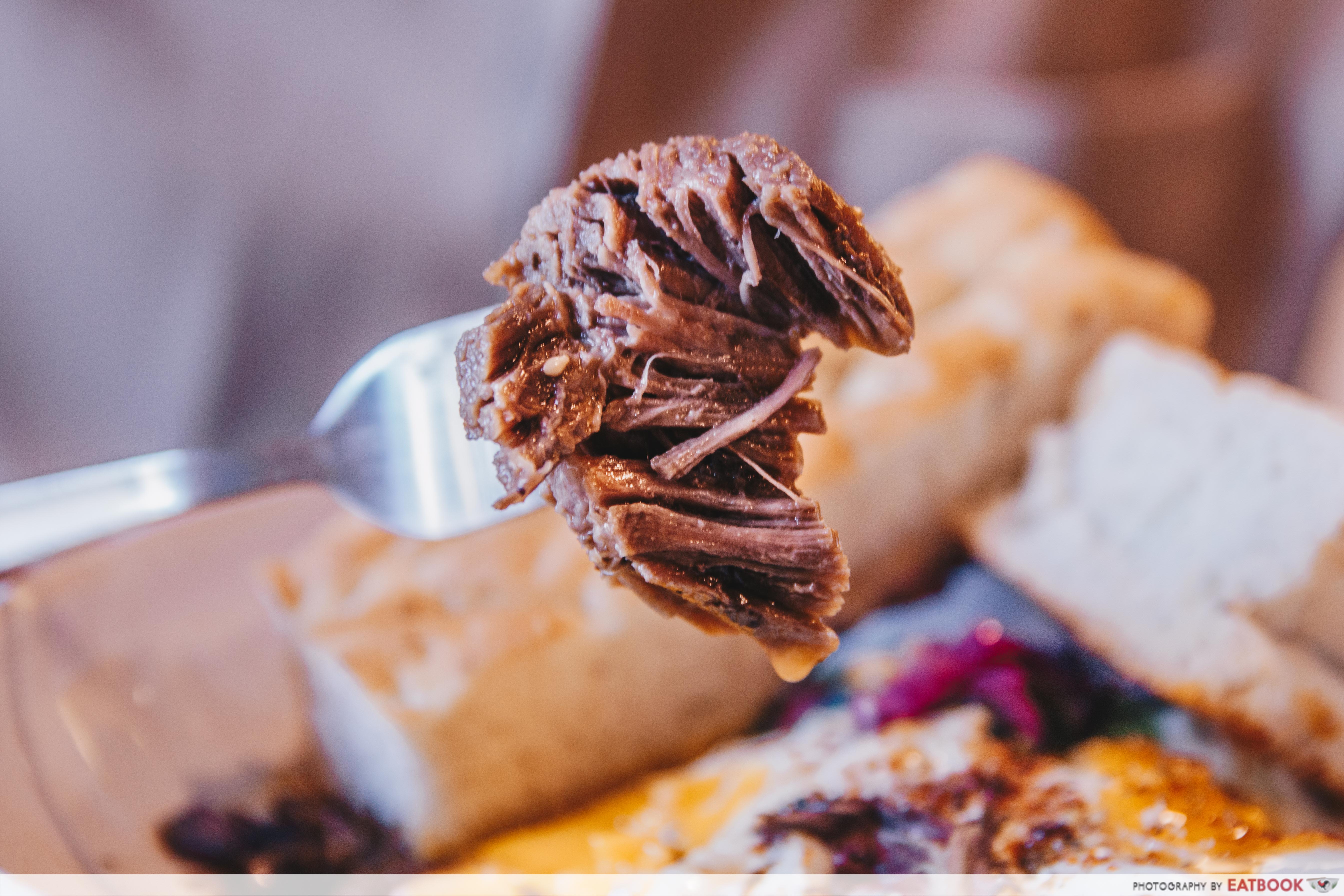 The fork-tender pulled beef was savoury but lacked depth. Dip it into the flowy egg yolk for a richer flavour. It was best when I ate it with the soft and spongy focaccia which had an underlying herby aftertaste.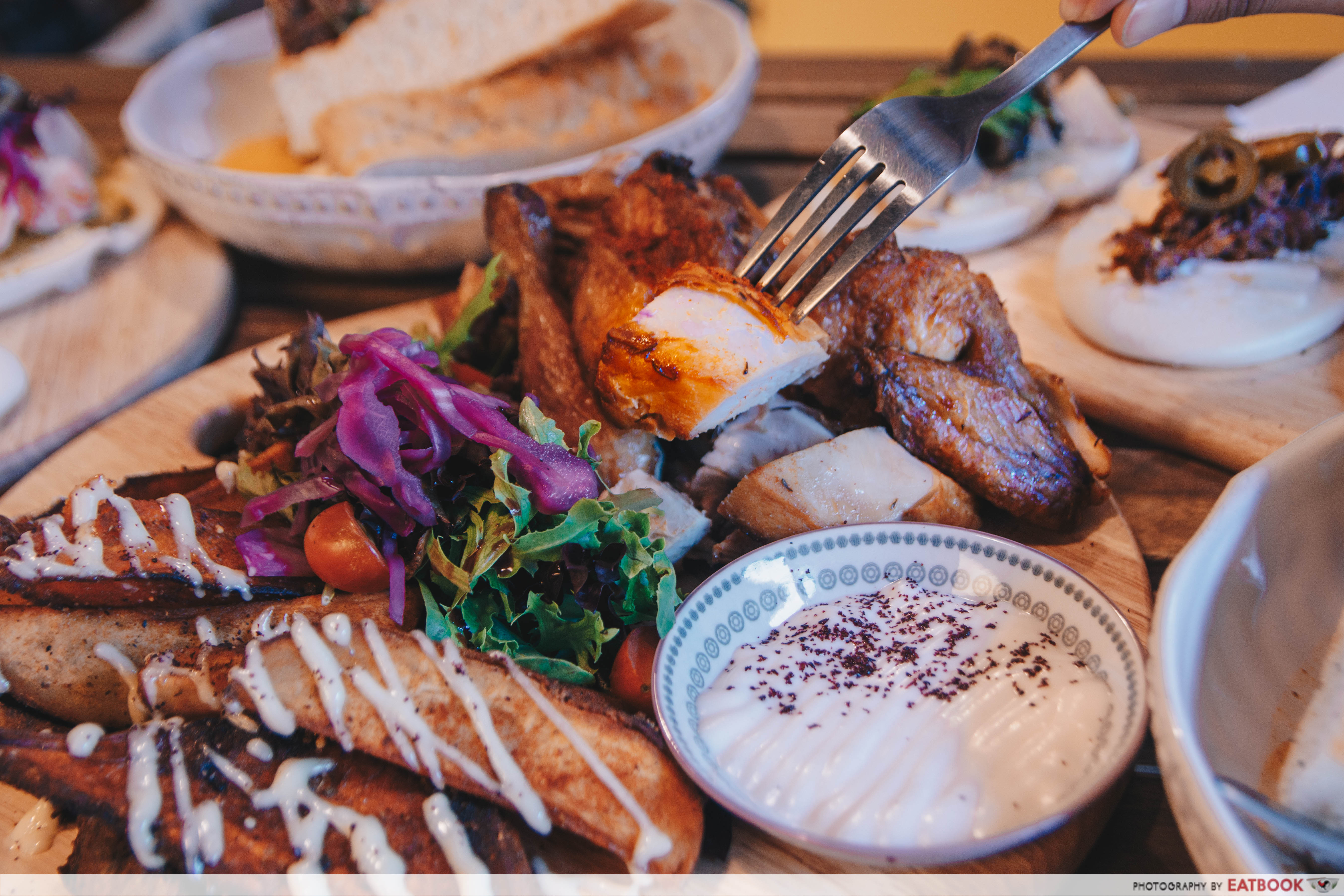 Their Chic Platter ($17.90 for one to two, $32.90 for four to five people) comes in two sizes, and we got the larger one for our group. It comes with a whole roasted chicken, sweet potato wedges, leafy salad, and a garlic dip. The huge chunks of wedges were soft on the inside, with a contrasting crusty exterior.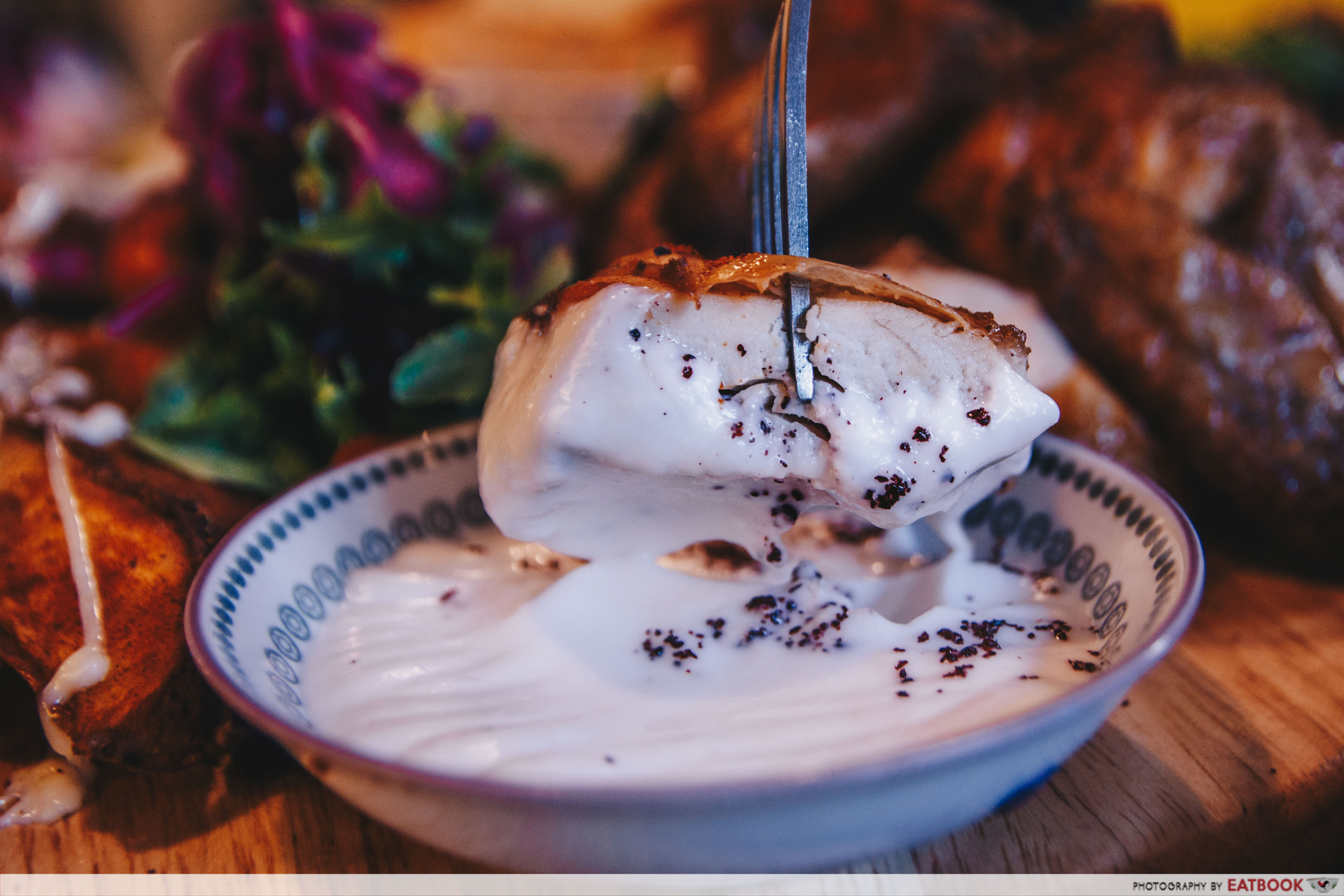 Though a little small, the roasted chicken was tender. To our surprise, there was barely any fat on the chicken. Some pieces were a little dry, but that can be overcome with the dipping sauce, which was a creamy garlic and ranch dip. Before I knew it, I mopped up the saucer.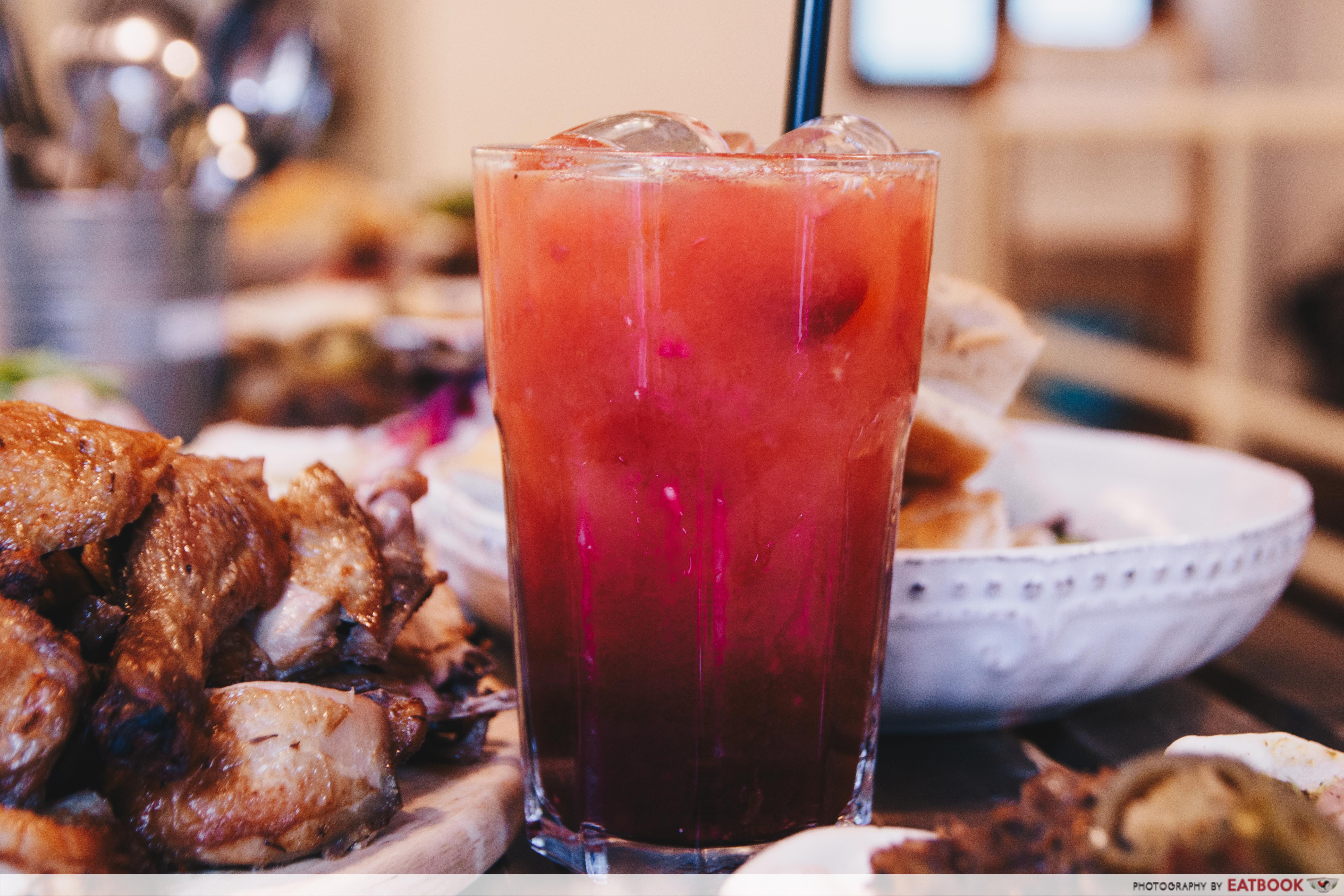 After all those dishes, I had their best-selling pressed Pomegranate Orange ($5.40) drink. It had an orange-red gradient, with pulp settling at the bottom. It was super refreshing, a great icy cool drink to have on a humid day. It was sweet, zesty with a hint of sour, and the pulps added a burst of juice with every sip.
Ambience at Limaa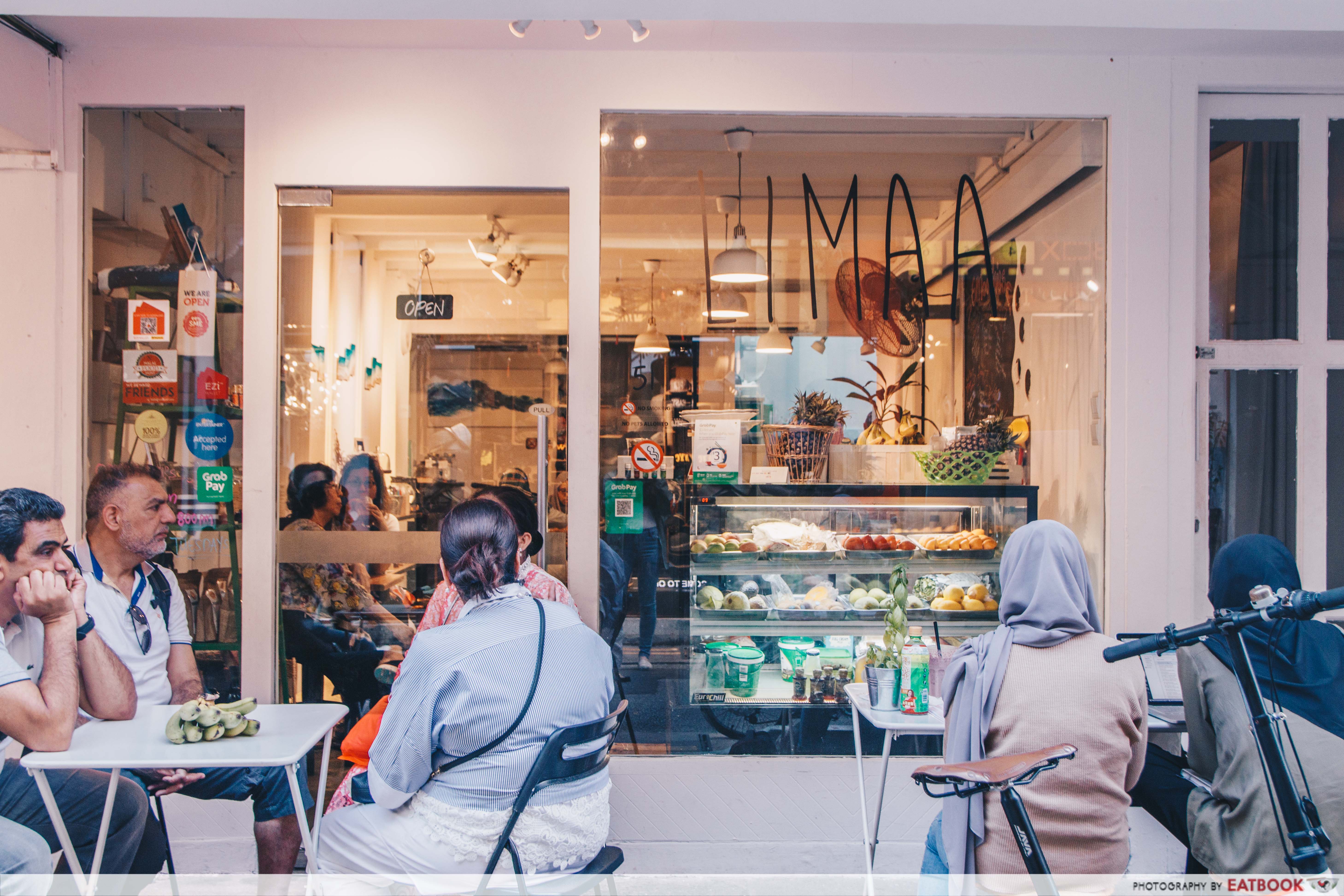 Limaa is nestled among the trendy street of Haji Lane. Serving clean and healthy dishes, they were pretty full when we headed down on a Monday evening.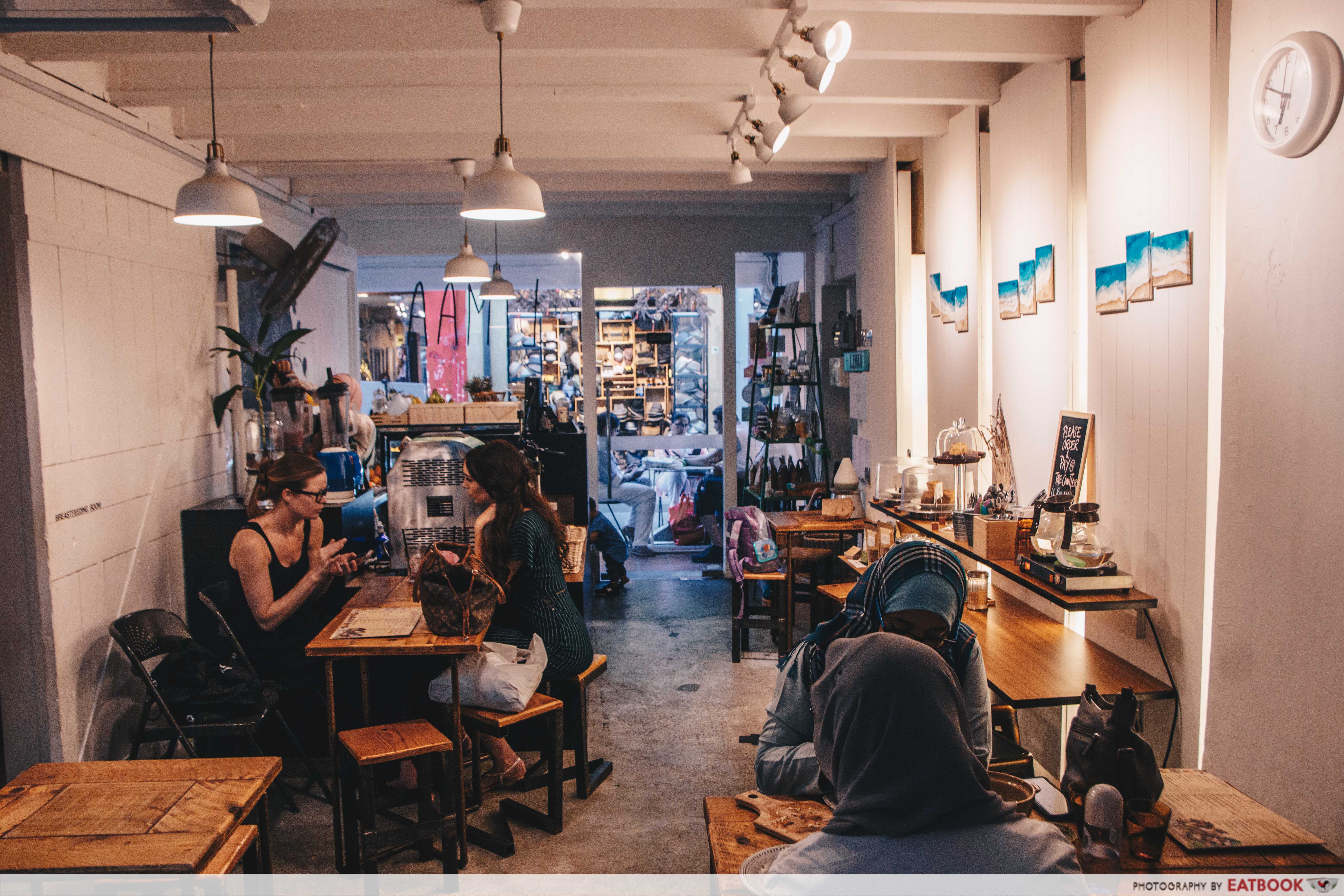 With wooden decor, white walls, and cement floor, the store has an industrial minimalist vibe. They only have 15 seats so make reservations in advance to avoid waiting. Their service was great – fast and efficient despite the crowd.
The verdict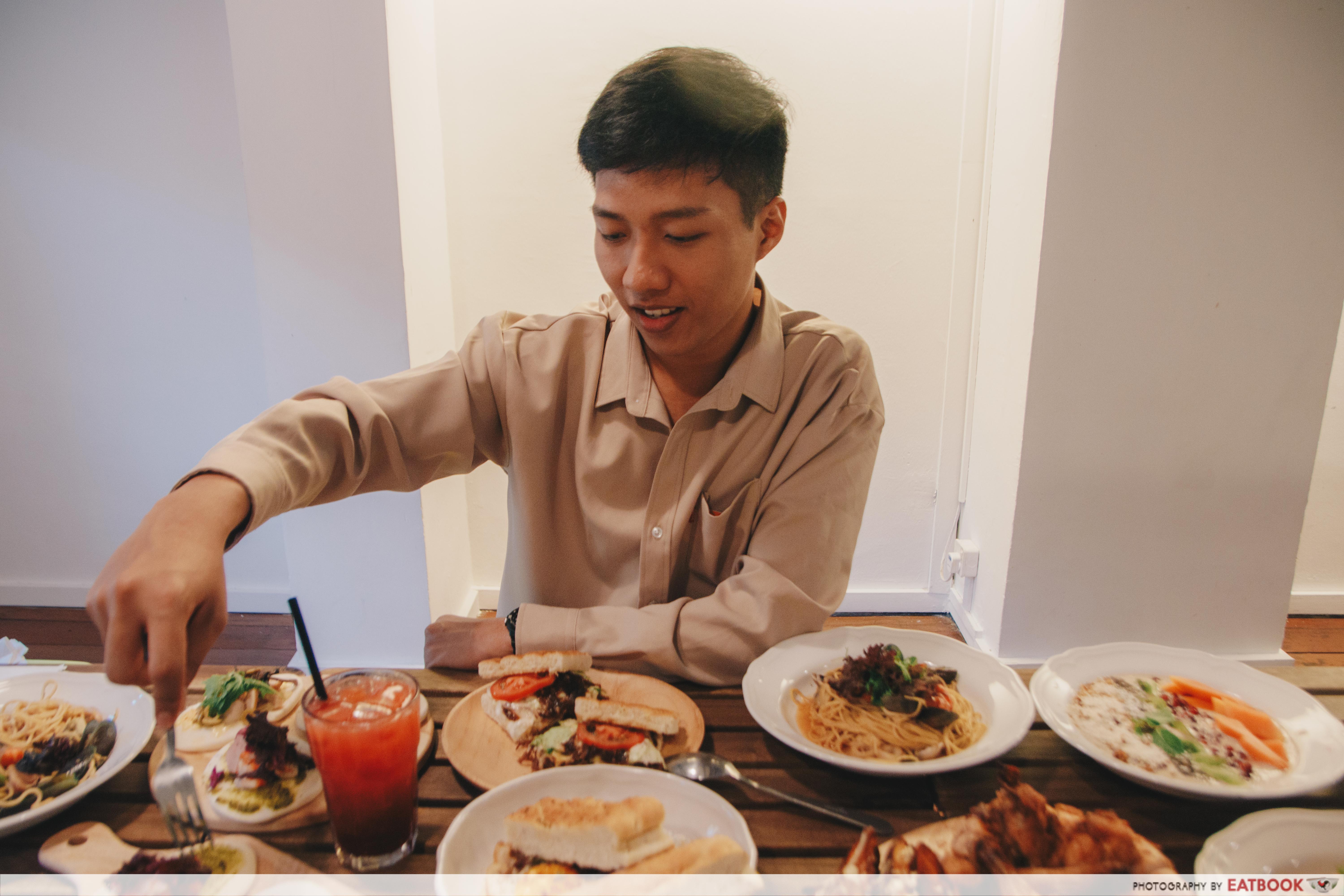 Overall, we had a great time at Limaa. Since they are promoting clean and healthy eating, you can expect their dishes to be lighter on your palate. Although leaning towards the pricier side, their menu consists of a variety of interesting dishes that you can check out.
Address: 51 Haji Lane, Singapore 189244
Opening hours: Mon-Thur 8am to 11:30am, Fri 8am to 11am, 1pm to 8pm, Sat-Sun 11am to 8pm
Tel: 9362 0242
Limaa is a Muslim-owned eatery.
This was a media tasting at Limaa.
Summary
Pros
– No GST or service charge
– Healthy dishes
– Great service
– Freshly pressed fruit juice
– Convenient location
Cons
– Slightly pricey
– Few tables
Recommended Dishes: Kinky Eggs ($16.90), Chicken Platter ($32.90), Pomegranate Orange ($5.40)
Operating Hours: Mon-Thur 8am to 11:30am, Fri 8am to 11am, 1pm to 8pm, Sat-Sun 11am to 8pm
Tel: 9362 0242
Address: 51 Haji Lane, Singapore 189244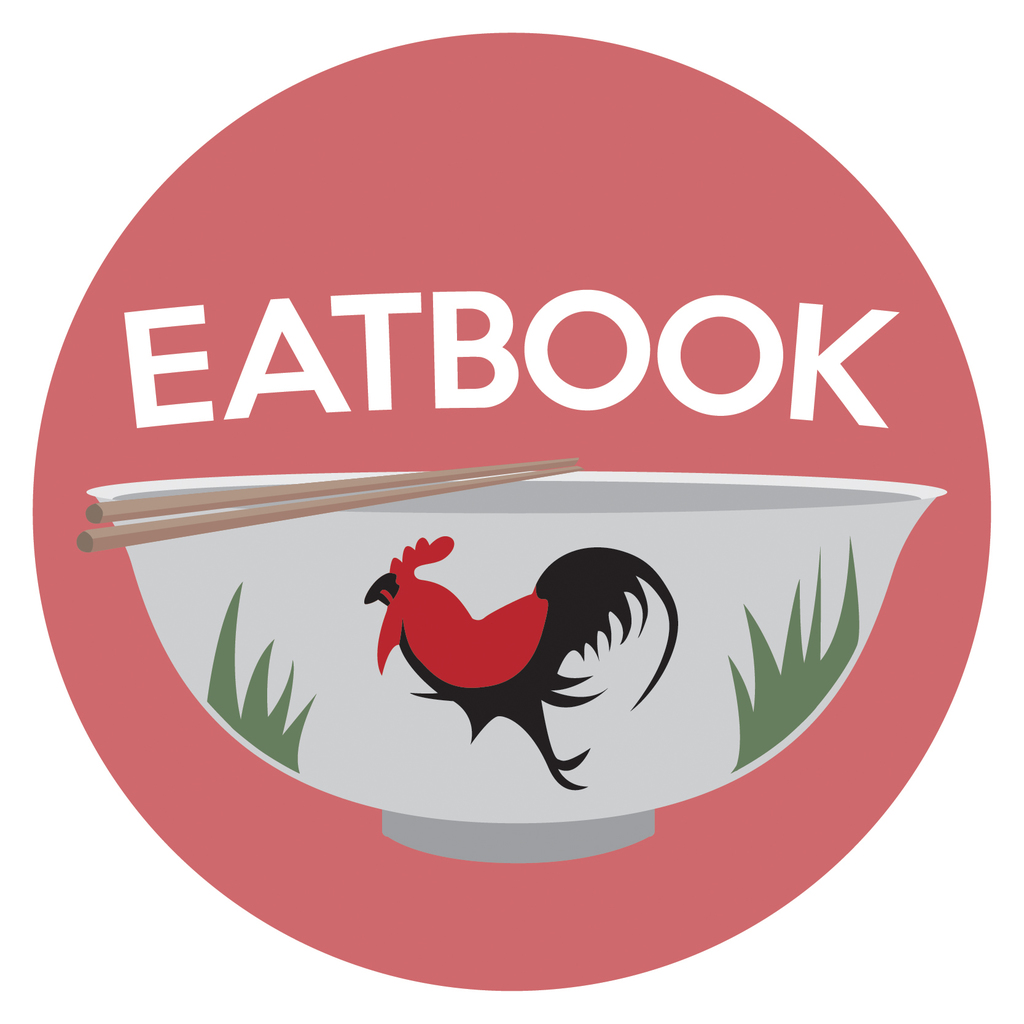 Drop us your email so you won't miss the latest news.