More than just a quick bite at Lobsters & Ice Cream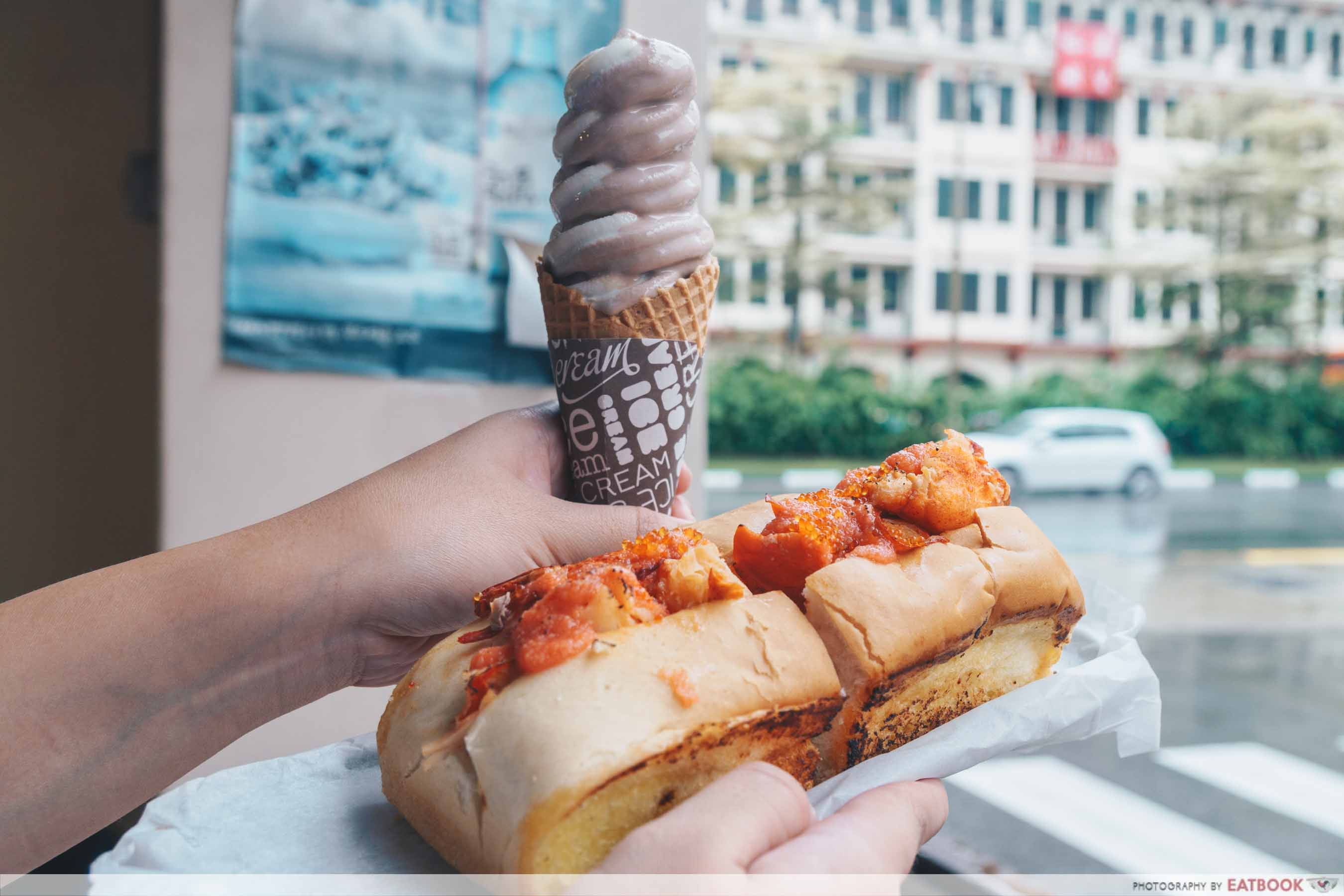 The name Lobsters & Ice Cream drew me in like salted herring bait to a lobster. I love lobsters and I love ice-cream. This unique pairing of seafood rolls and soft serve is a rare concept, but I welcome it with open arms. What caught my attention also was the affordability of the menu items.
Food at Lobsters & Ice Cream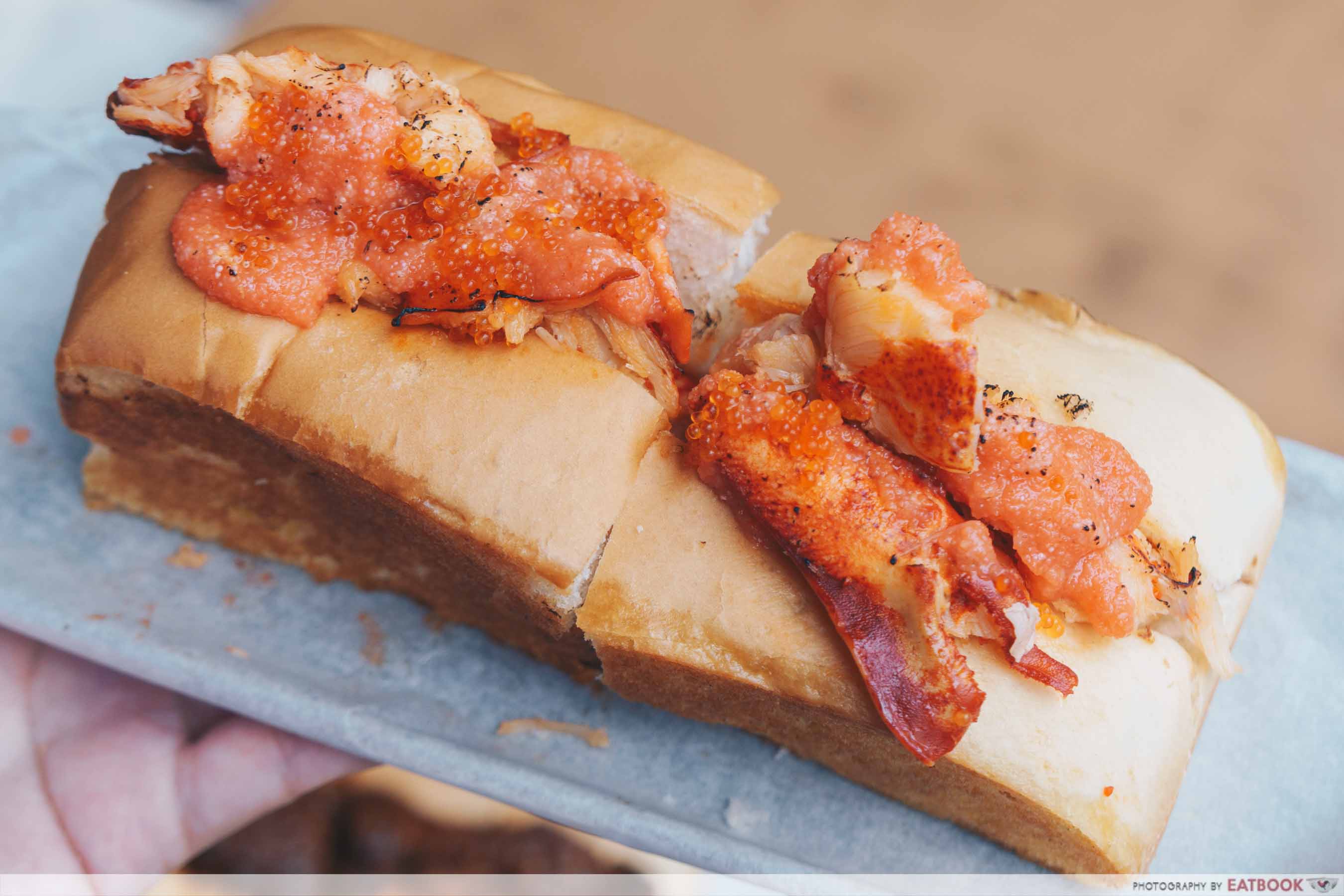 Chunky Lobsters reigns supreme as the spot for cheap lobster rolls in Singapore, but enter Lobsters & Ice Cream with their range of flavours such as Maine-Style, SG Chilli Crab Sauce and Mentaiko Sauce.
Their $18 nett lobster roll is a secret menu item, as their usual, more premium rolls go at $28. The difference between both lies in the type of lobster used. 
Chunky Lobsters Review: Lobster Rolls Coated With Melted Butter Sauce At $16 Nett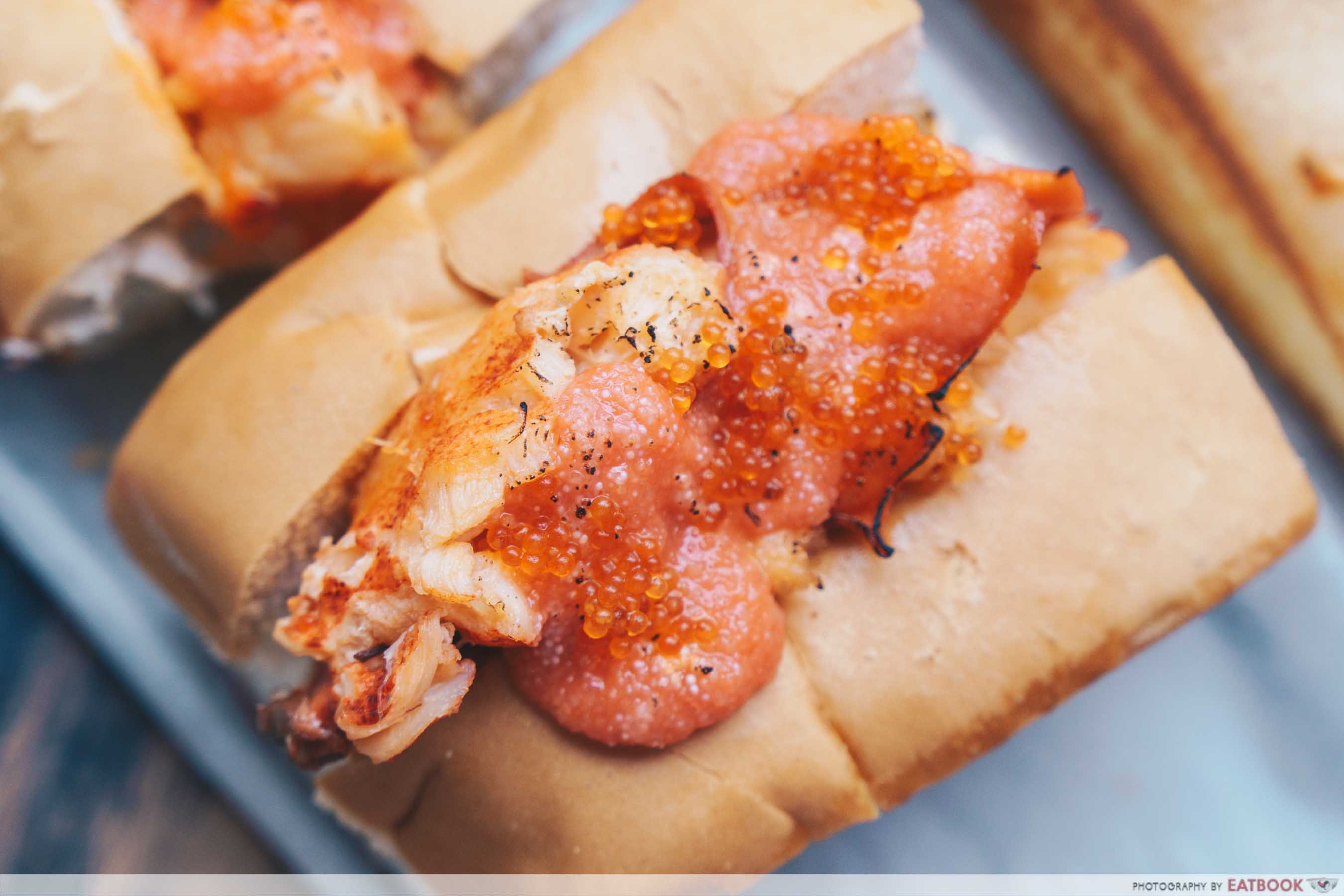 I got the Mentaiko Lobster Roll ($20) in a heartbeat. It features chunky lobster meat, adorned with thick mentaiko sauce and tobiko (flying fish roe). The toppings are torched before serving, giving each bite a hint of smokiness.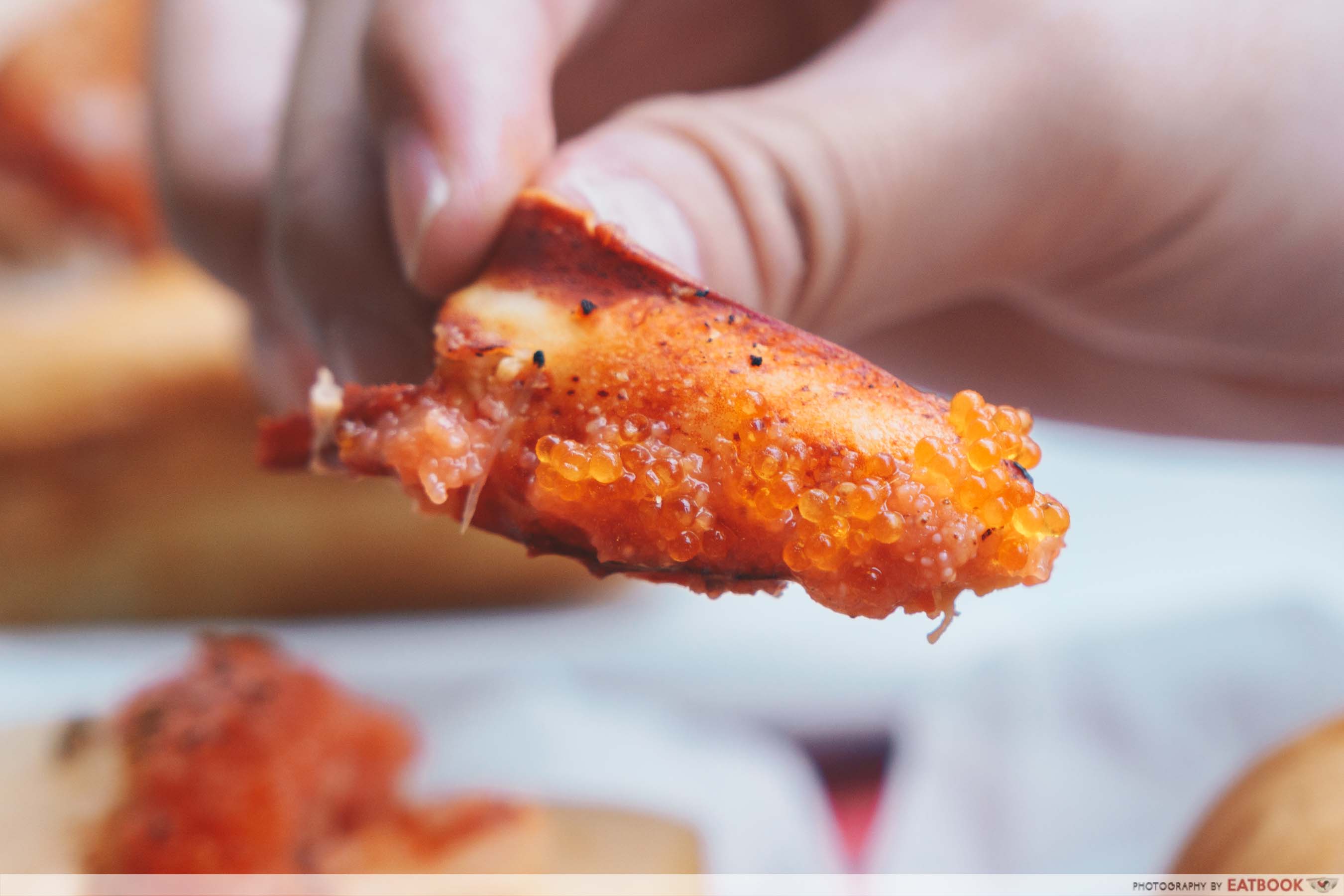 Sweet and buttery, the lobster meat was also firm and slightly fibrous. Some say the best part of the lobster is the chunky claw, while others prefer the tail. Here, you'll get a good mix of chunkier meat from the claws, and smaller, more shredded pieces as well. That being said, the size of the lobster chunks were considerably smaller than the ones from Chunky Lobsters.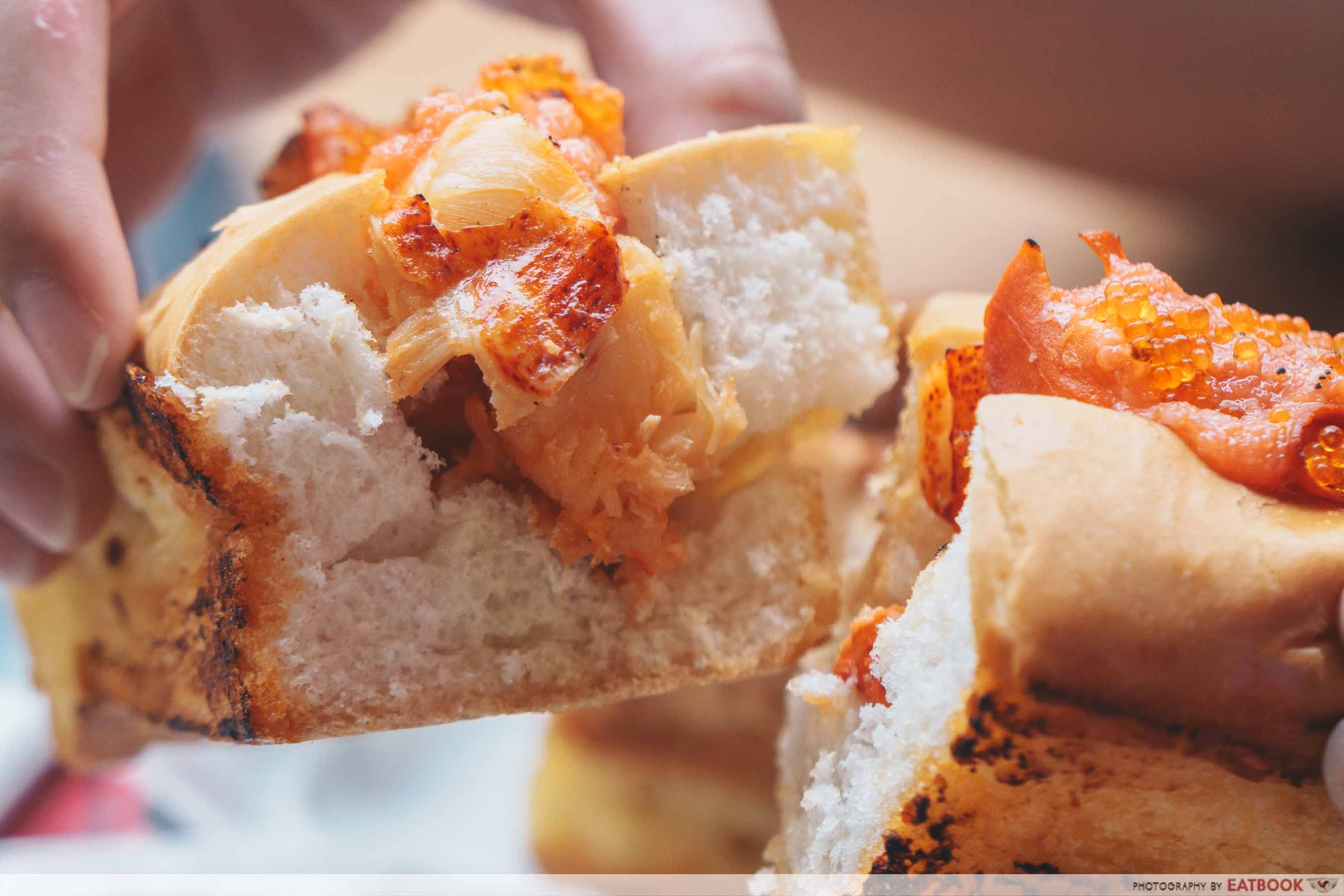 Unlike many places that serve frozen lobsters, Lobsters & Ice Cream gets their supplies fresh daily. This ensures a beautiful contrast of natural sweetness from the fresh lobster meat, and rich, salty flavour from the mentaiko sauce. The light-handed scatter of tobiko also adds bursts of umami to each mouthful.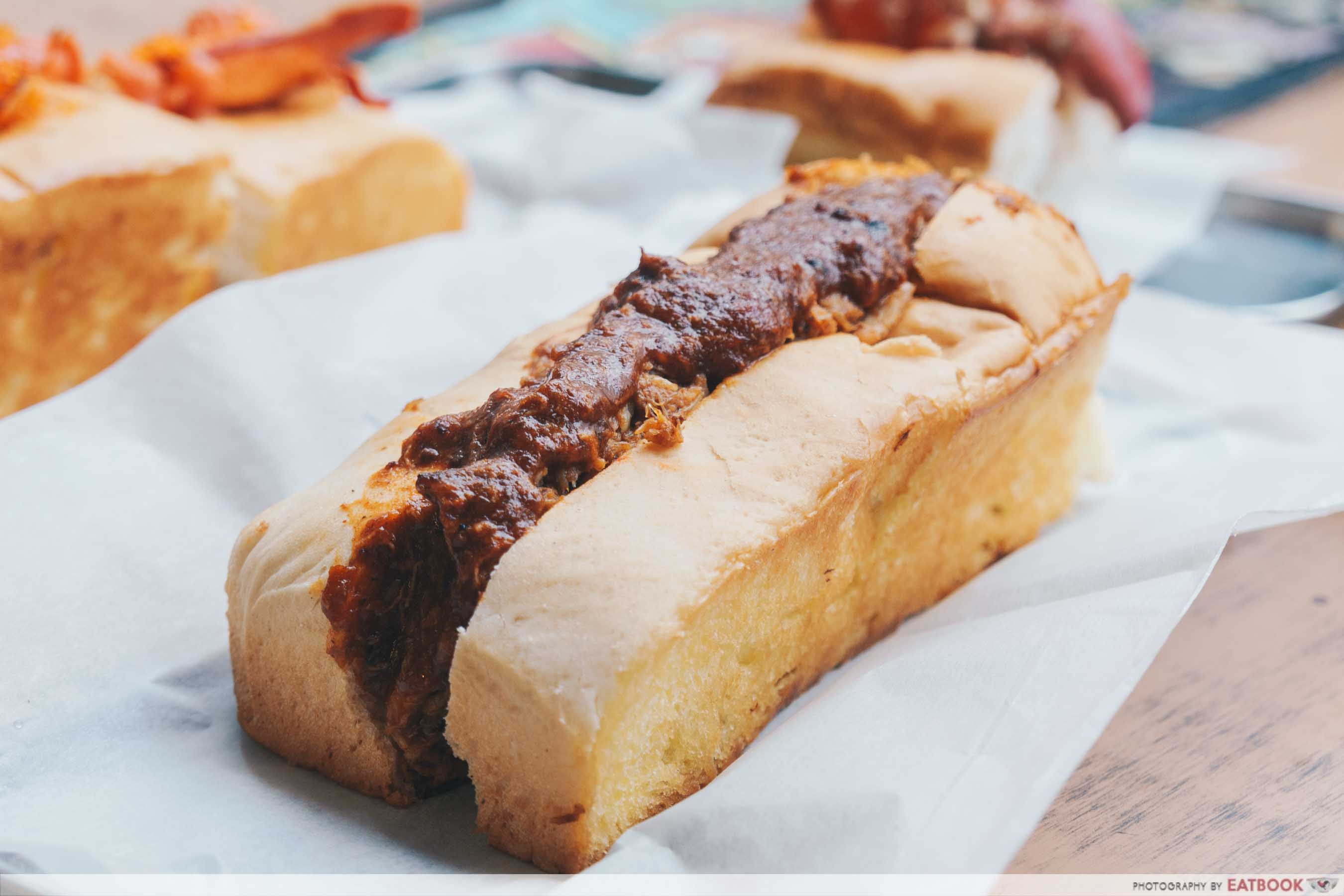 Like clockwork, we ordered a Crab Roll ($18) with the SG Chilli Crab Sauce. Looks-wise, the crab roll is worlds apart from the pretty mentaiko lobster roll. The chilli crab sauce gave off a menacing vibe as the sauce had a dark red hue – an indication of the spiciness to come.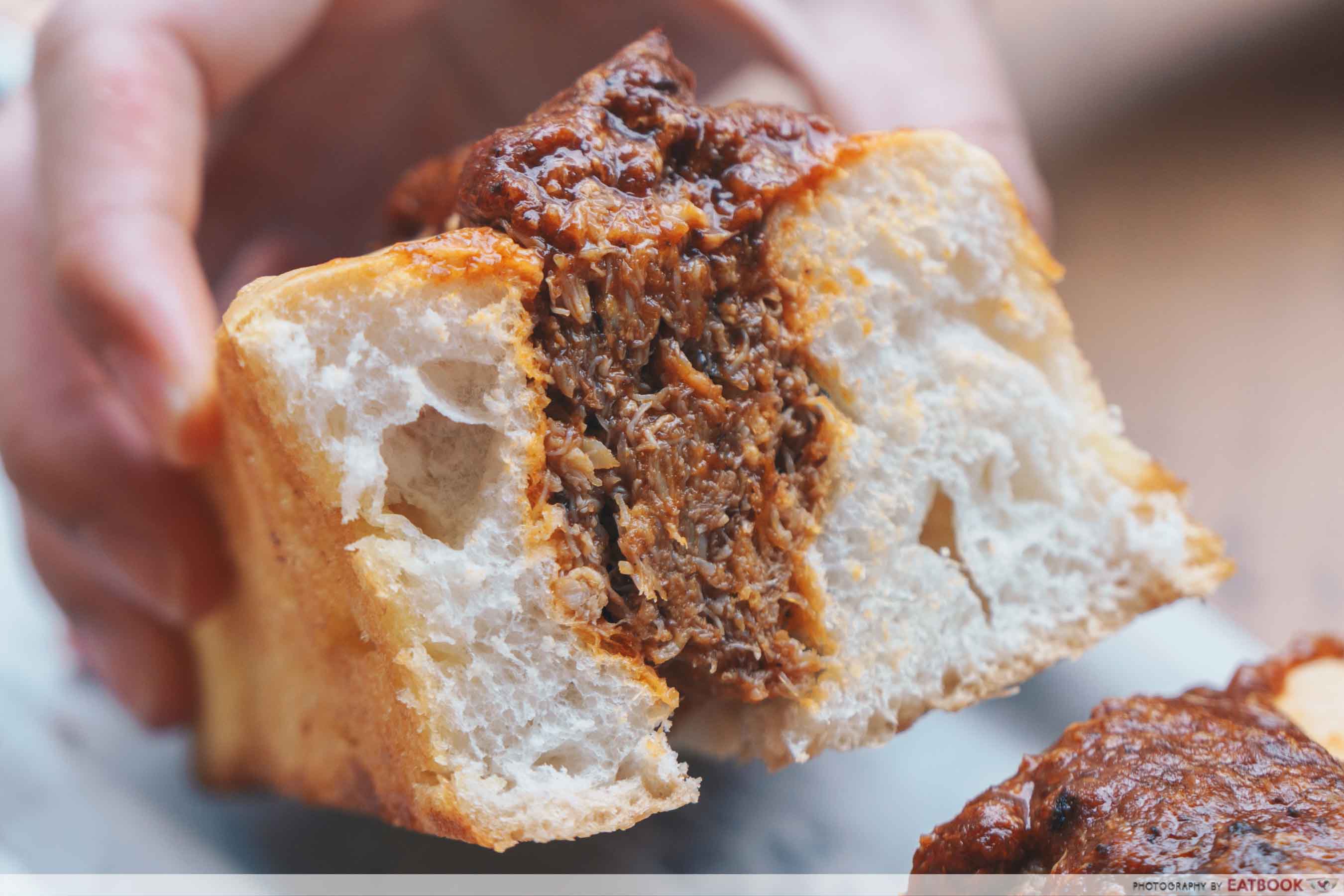 Be warned: this chilli crab roll is lip-tingling good. Minced crab meat is mixed with a generous scoop of house-made chilli sauce, before being piled between brioche buns. Its spicy overtones and sweet undertones deliciously overwhelmed my whole palate without being overly potent. My only gripe is that the roll is plagued with a single texture of mush.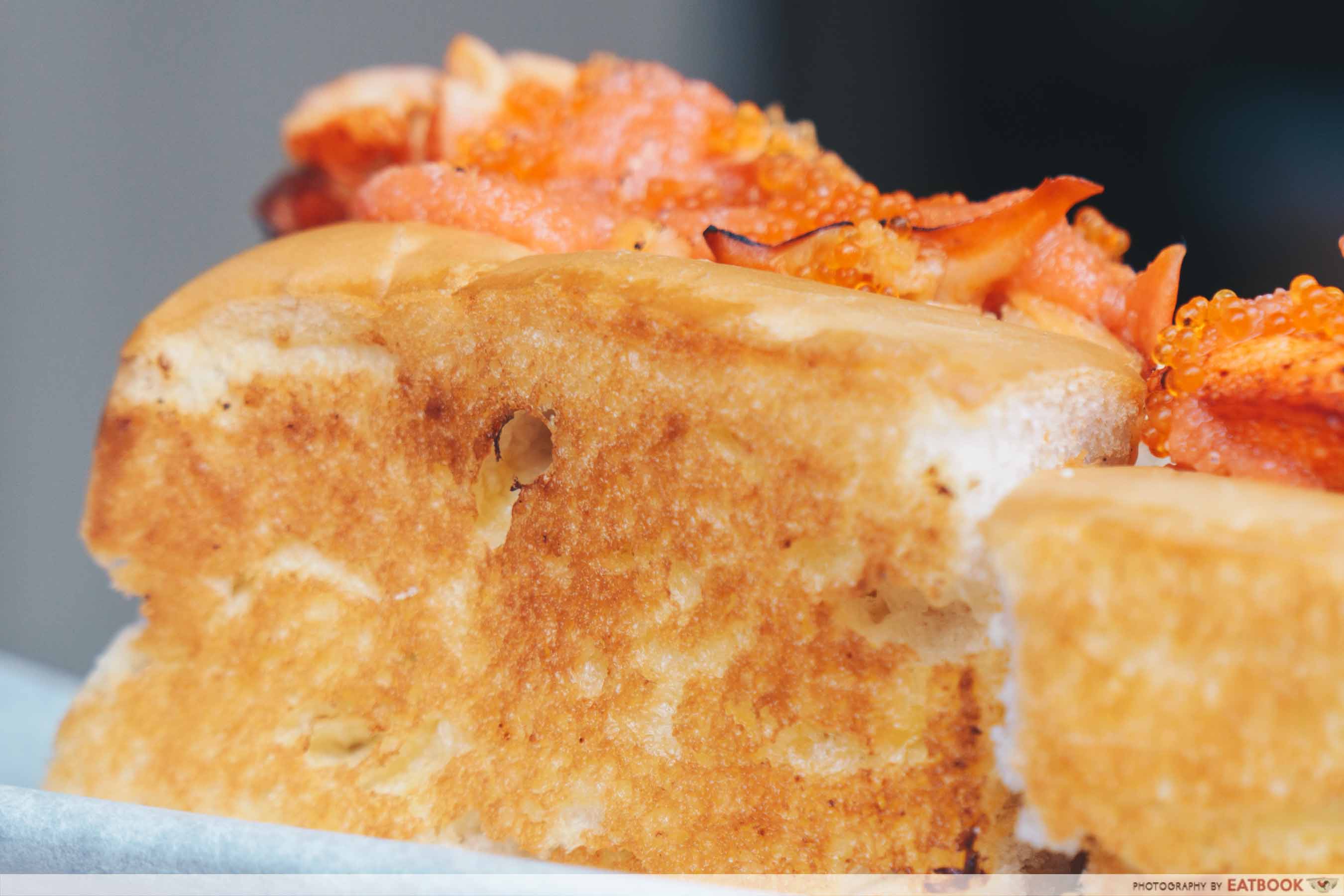 Both the lobster and crab rolls are sandwiched between brioche buns. The bread was firm on the outside, yet pillowy on the inside, almost like deep-fried mantou. This is because they are buttered and heated on a pan on high heat before being served.
10 Next-level Mantou Dishes That Transform This Simple Bun Into Something You'd Pay For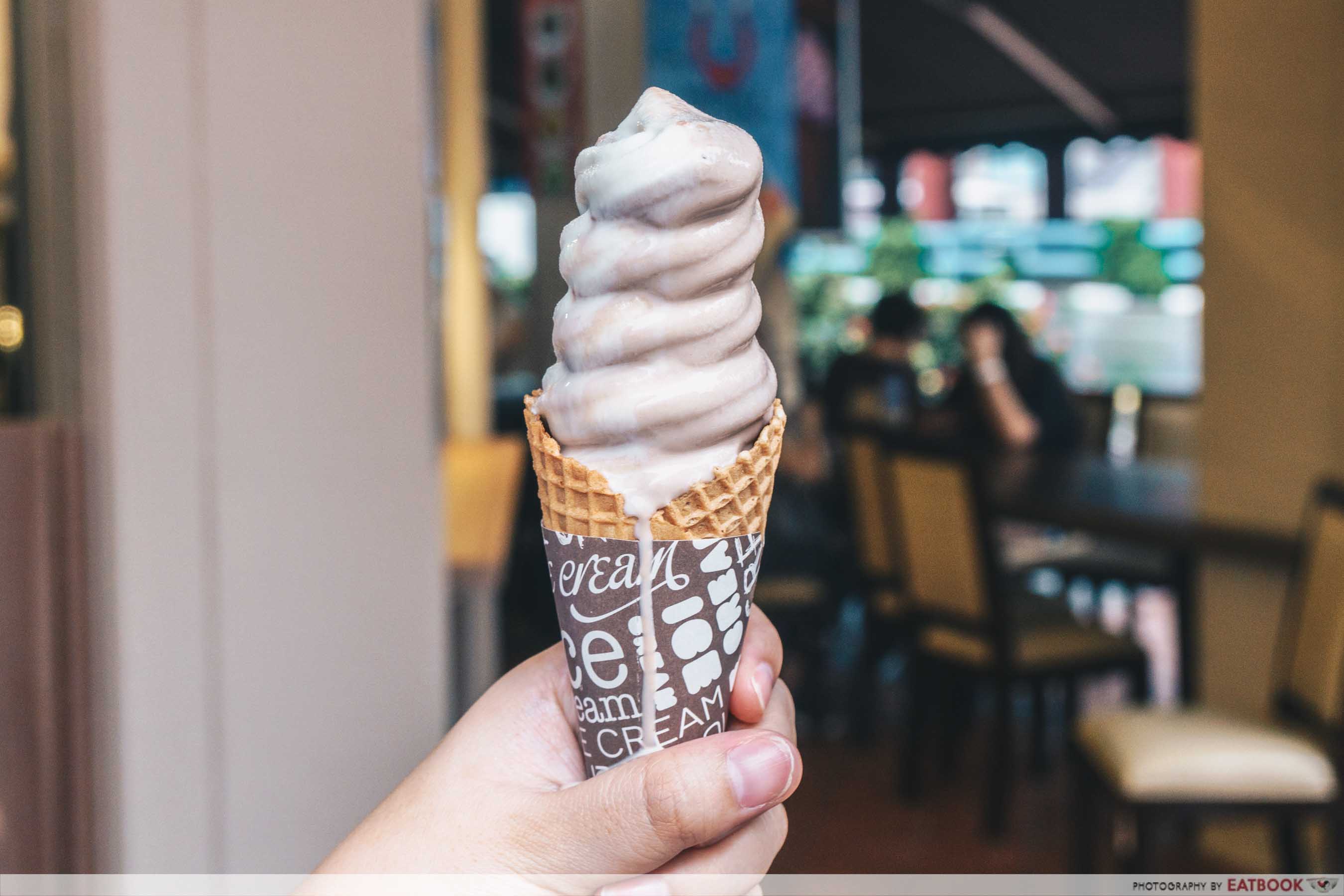 If the spicy crab roll has got you hankering for something cold, I recommend giving their house-made Soft Serve ($4.50) a try. Flavours rotate on a seasonal basis, and some popular ones include Milo, Matcha, French Vanilla, and Thai Iced Tea.
We got a Milo and French Vanilla twist, which was icy and milky – just the way I like my soft serves.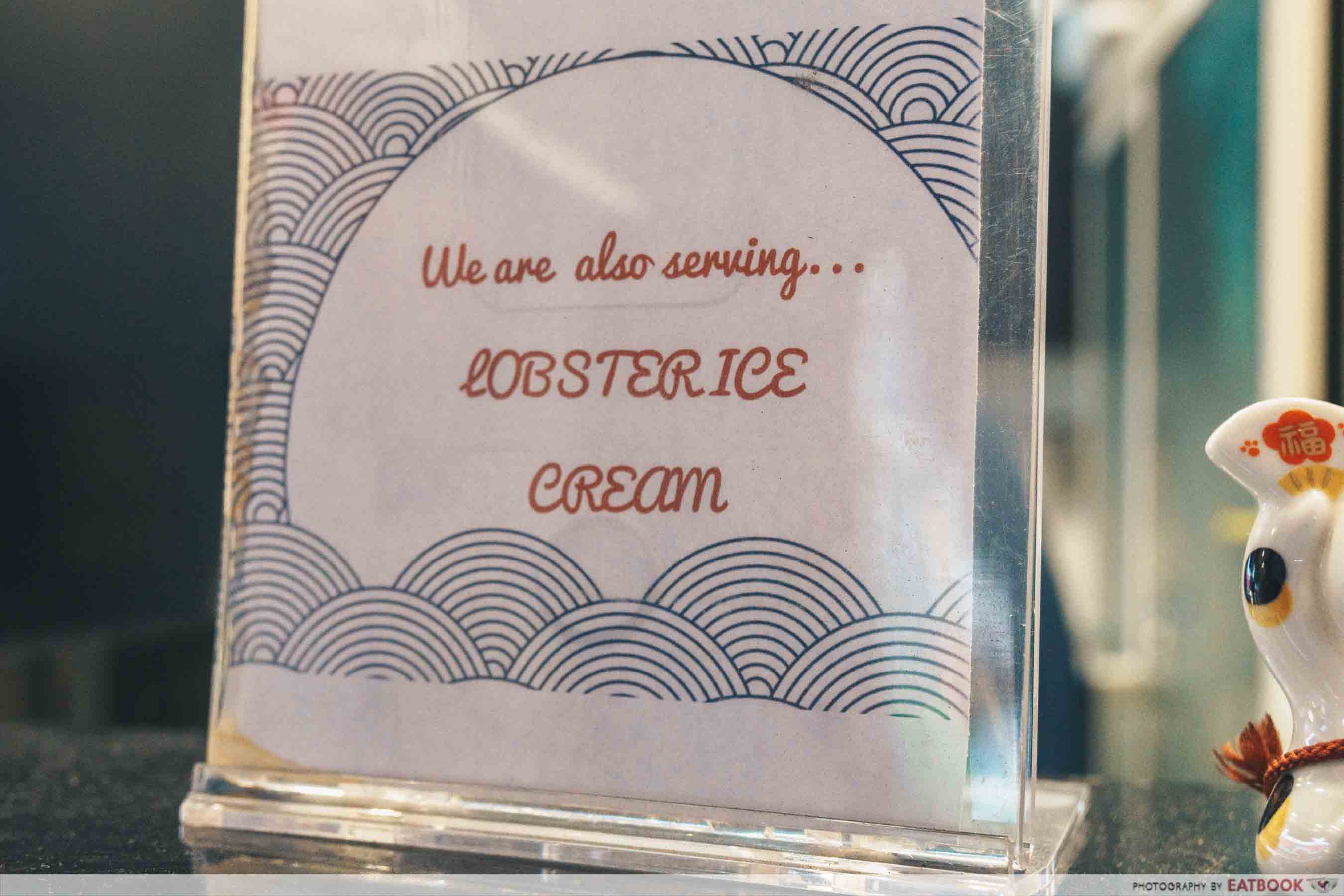 Those who are adventurous with their food can also approach the friendly chef-owner to try their Lobster Ice Cream. This ice-cream is made in-house from scratch, and is subject to availability. Salty, buttery, and creamy all at once, this is one unusual ice-cream flavour you must try.
Ambience at Lobsters & Ice Cream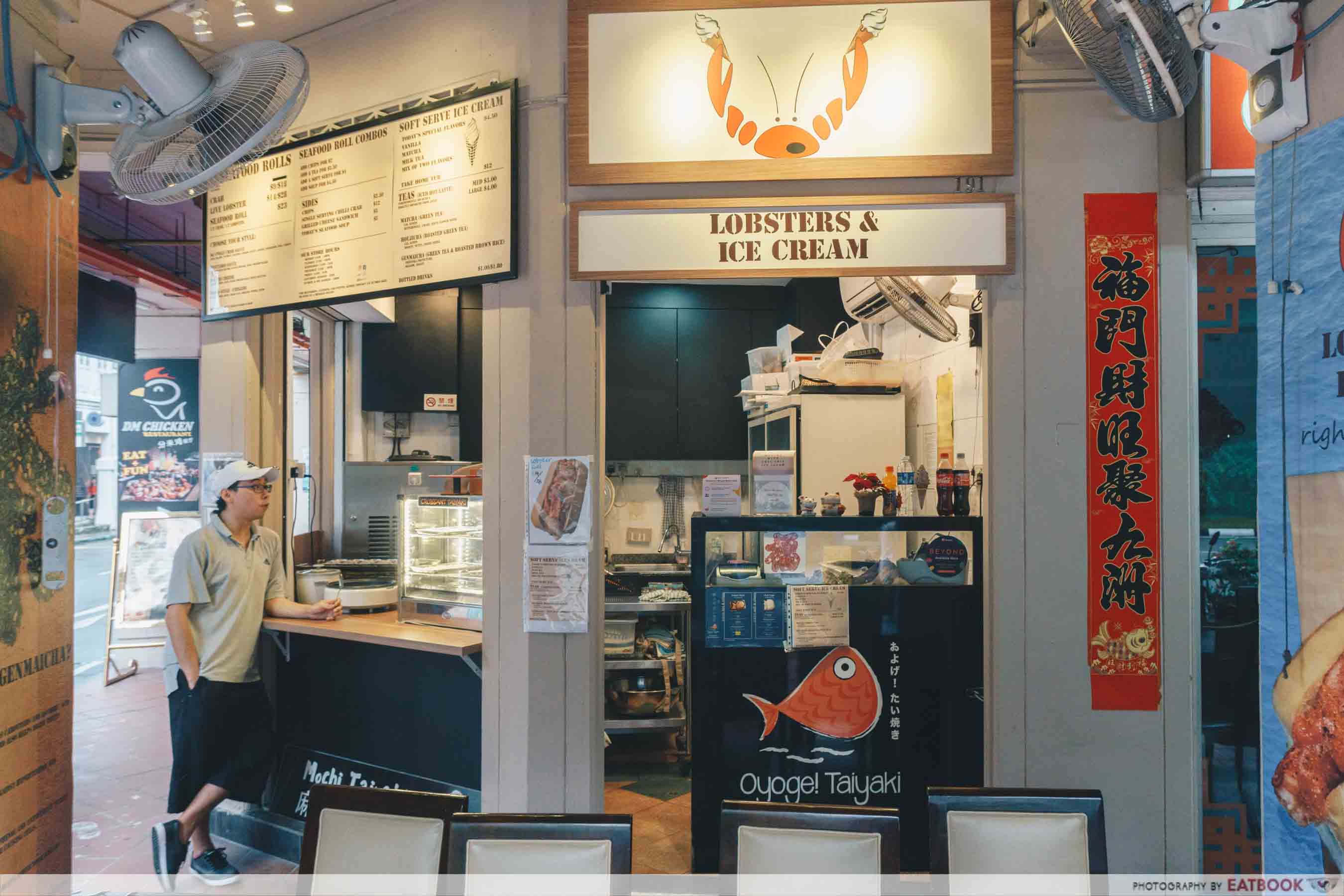 With just enough outdoor seats for 10 people, Lobsters & Ice Cream might not boast the best ambience. Having the lobster or crab rolls to go might be a better idea. It's easy to eat and great to enjoy while exploring the hustle and bustle of Chinatown.
The verdict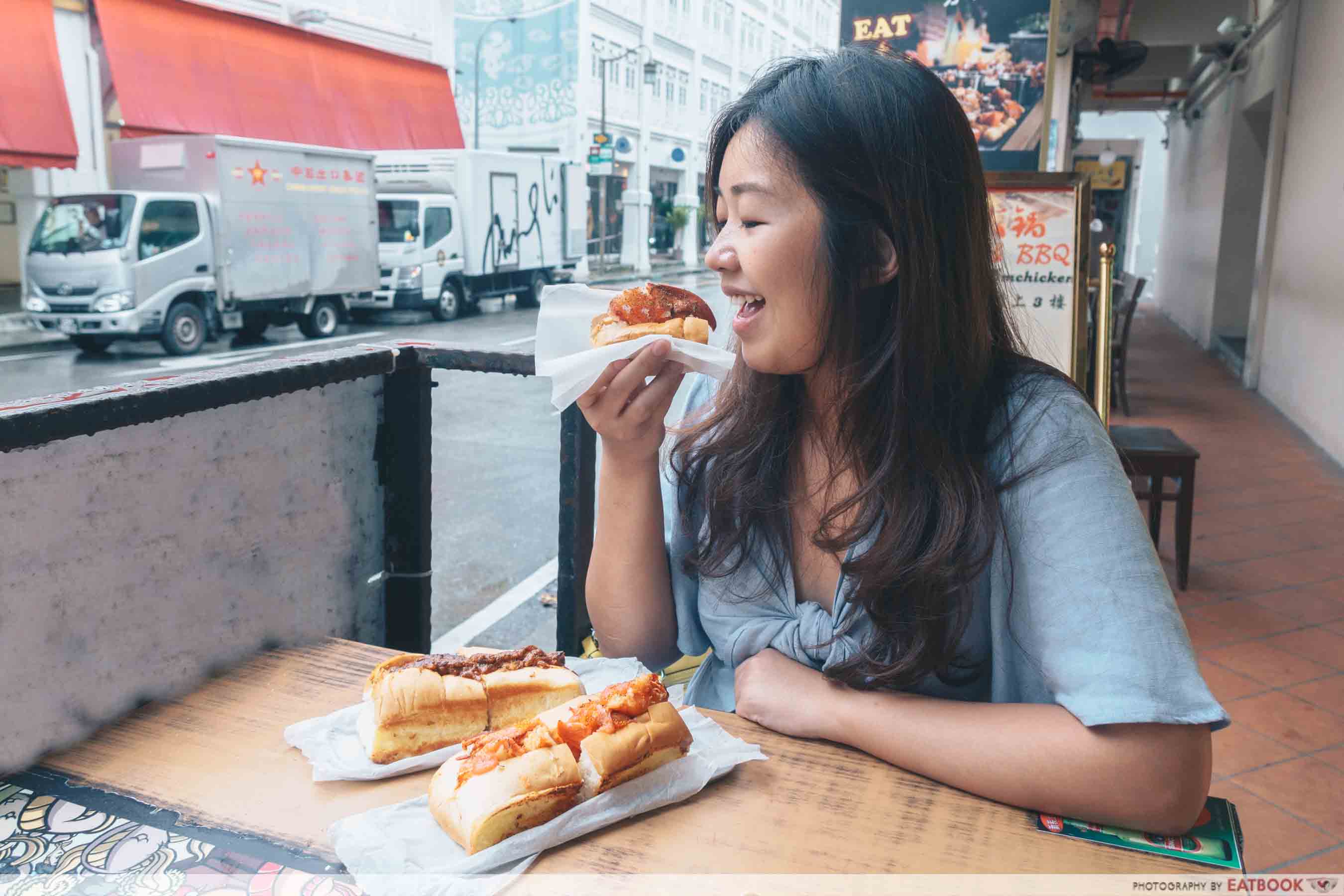 I will definitely be back to Lobsters & Ice Cream for the legit food and reasonable prices. This quaint little joint is a great spot for a casual and value-for-money meal, especially when I'm craving for seafood.
Address: 191A New Bridge Road, Singapore 059423
Opening hours: Mon-Fri 11am to 11pm, Sat 10:30am to 12am, Sun 10:30am to 11pm
Tel: 9663 6632
Website
Lobsters & Ice Cream is not a halal-certified eatery.
Photos taken by An Lim.
This is an independent review by Eatbook.sg.
Summary
Pros
– Well-flavoured dishes
– Interesting soft-serve flavours
– Value for money
– Convenient location

Cons
– Small space
– Outdoor seats only
Recommended dishes: Mentaiko Lobster Roll ($16), Soft Serve ($4.50)
Opening Hours: Mon-Fri 11am to 11pm, Sat 10:30am to 12am, Sun 10:30am to 11pm
Address: 191A New Bridge Road, Singapore 059423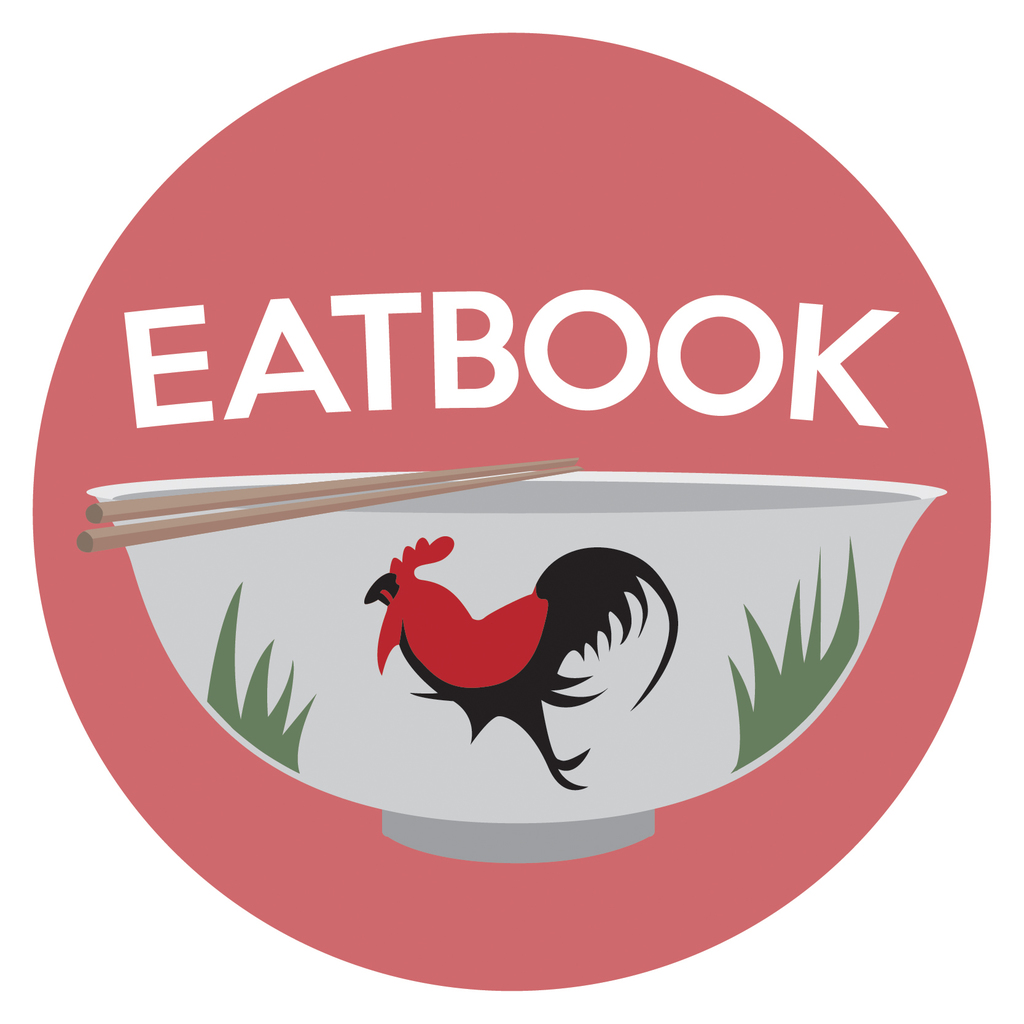 Drop us your email so you won't miss the latest news.