---
Get a
Taste
of Singapore at Changi Airport
---
With over 140 F&B outlets across four terminals, Changi Airport's transit area is a treasure trove of good local food and interesting attractions that travellers can enjoy!
As part of their National Day festivities, Changi Airport will be having deals on over 20 dishes! From laksa udon to salted egg yolk chicken, here are some uniquely Singaporean food you can find at Changi Airport—all of which only cost $5.40!
---
1. Pandan Flavoured Creme Brulee (The Kitchen by Wolfgang Puck)
---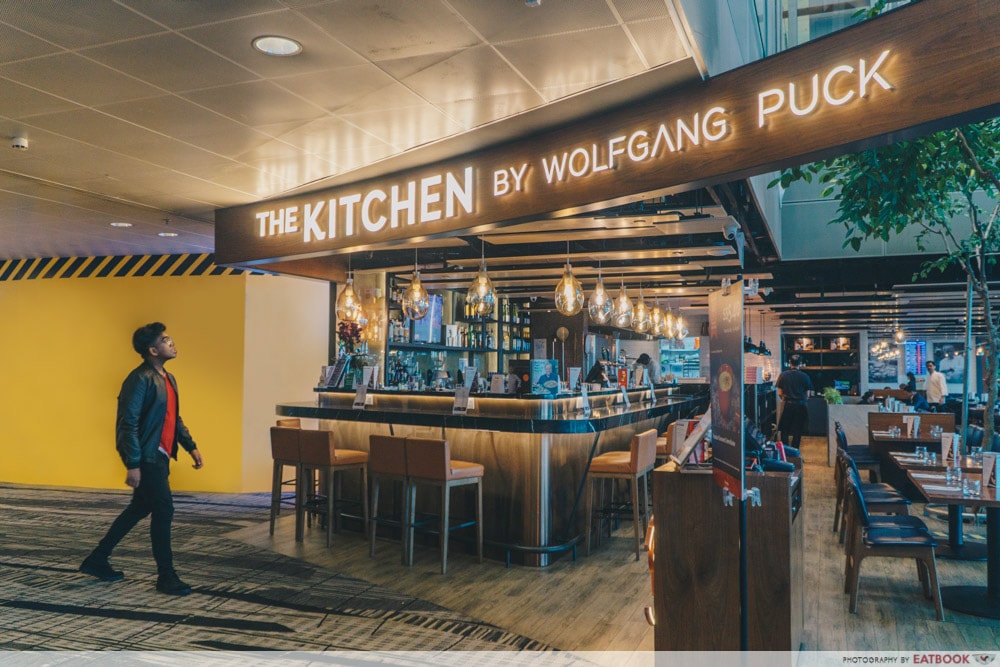 Opened by Michelin-starred chef Wolfgang Puck, The Kitchen by Wolfgang Puck serves comfort food, such as pizzas, burgers, and wraps, in a premium bistro setting. They also have dishes exclusive to the Singapore outlet such as Korean Beef Short Ribs and Hot & Sour Soup.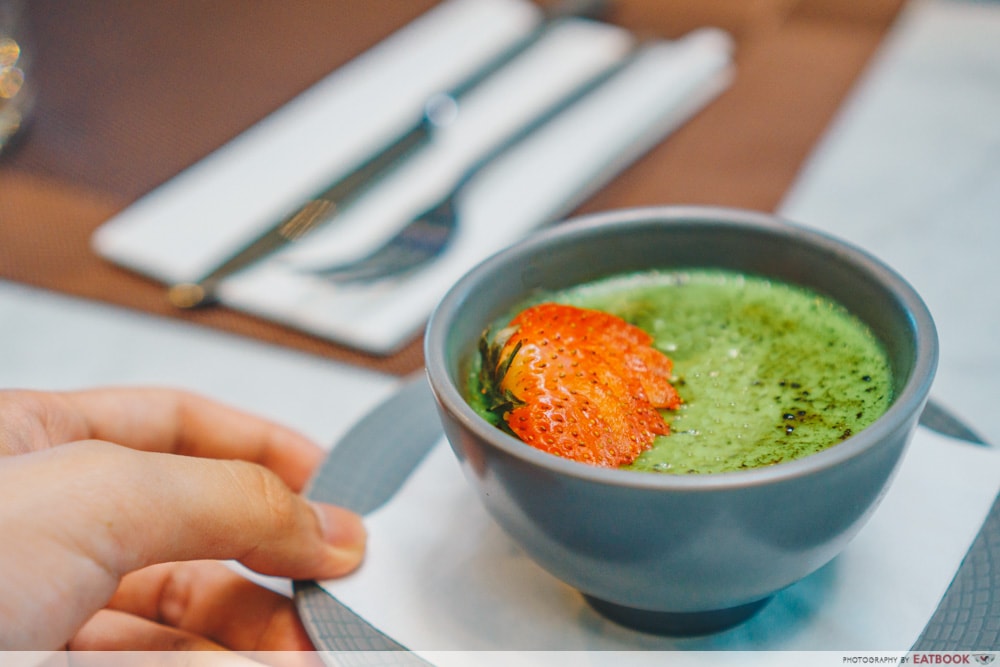 Secluded away from the crowd, this joint is a good place to sneak in a romantic meal before your flight. Cap off your meal with the sweet Pandan Flavoured Creme Brulee, which has strong pandan notes and a beautifully torched top.
Location: Terminal 3, #02-42, Departure Transit
---
2. Laksa Chicken Udon/Curry Rice (Tanuki Raw Express)
---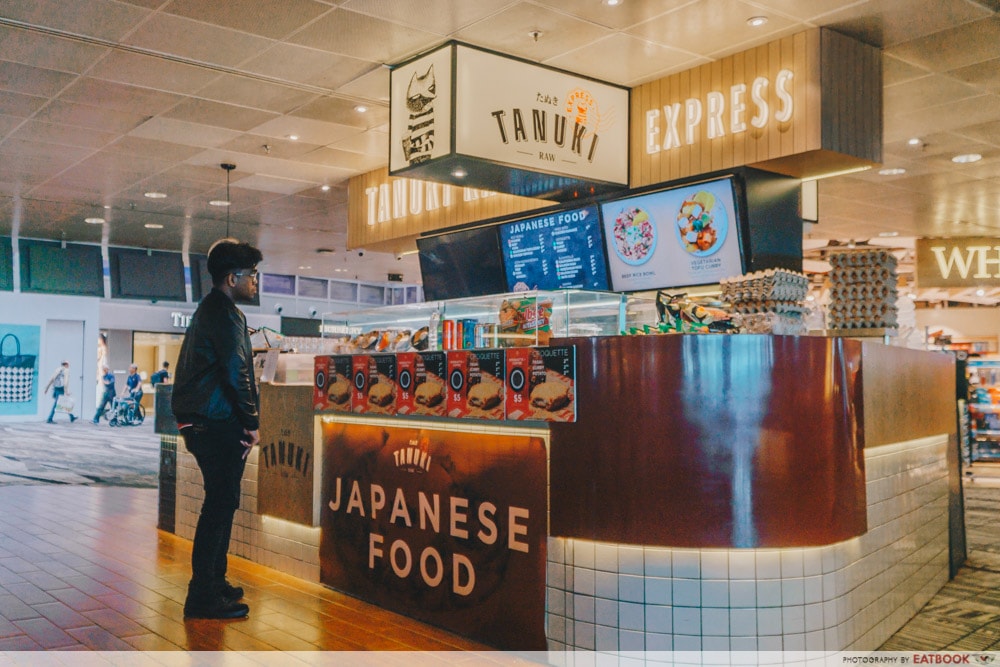 The kiosk version of the famed Orchard Road restaurant, Tanuki Raw Express will sate your Japanese food cravings with options such as croquettes, don and sushi.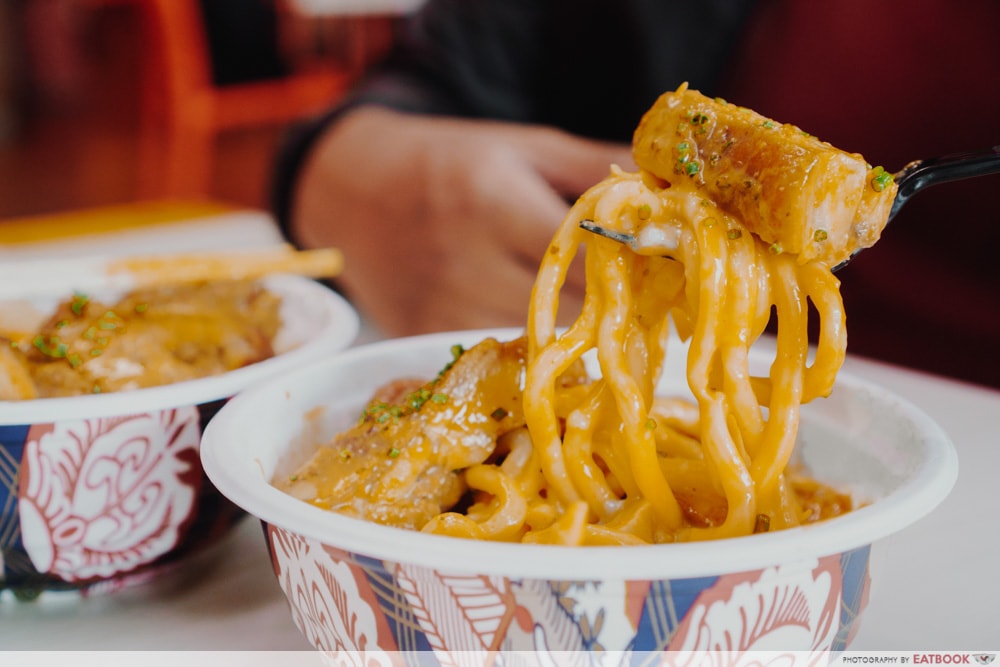 They recently added two new laksa-infused dishes to their menu—the Laksa Chicken Udon and Laksa Curry Rice. The former boasts thick chunks of juicy chicken that go beautifully with the creamy onsen egg and laksa sauce. On the other hand, the latter sports sweet deep-fried tofu that elevates the rice's flavours.
Location: Terminal 3, #02-K3, Departure Transit
---
3. Nasi Lemak with Dry Curry Chicken (Curry Times)
---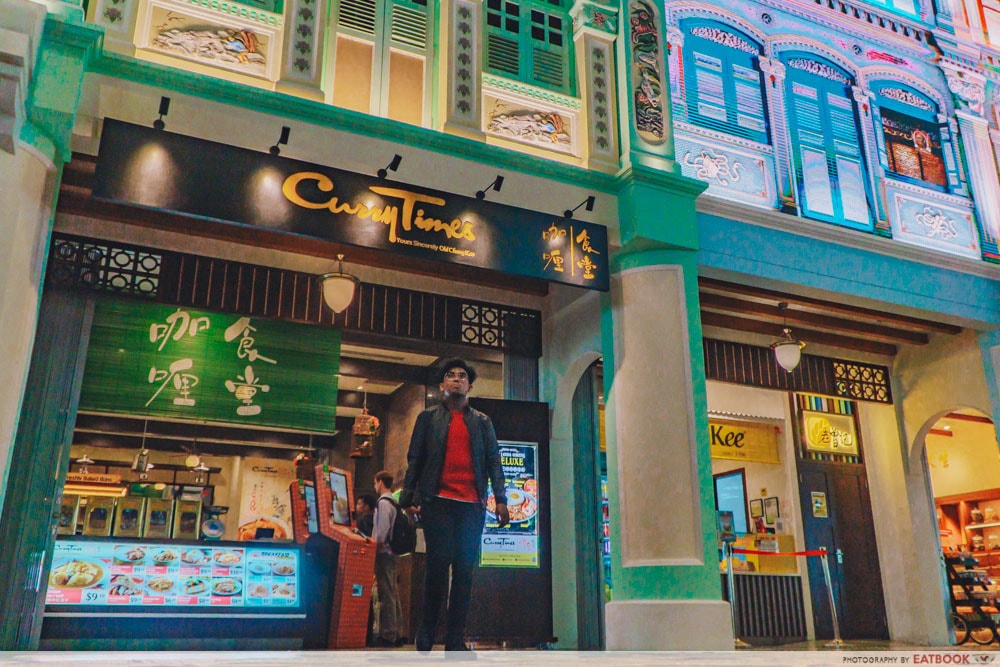 Located at the end of Terminal 4, Curry Times requires a bit of footwork to get to. However, that's all worth it once you see the gorgeous shophouse installation it's housed in. Inside, Peranakan influences take centre stage with wooden furniture filling the area.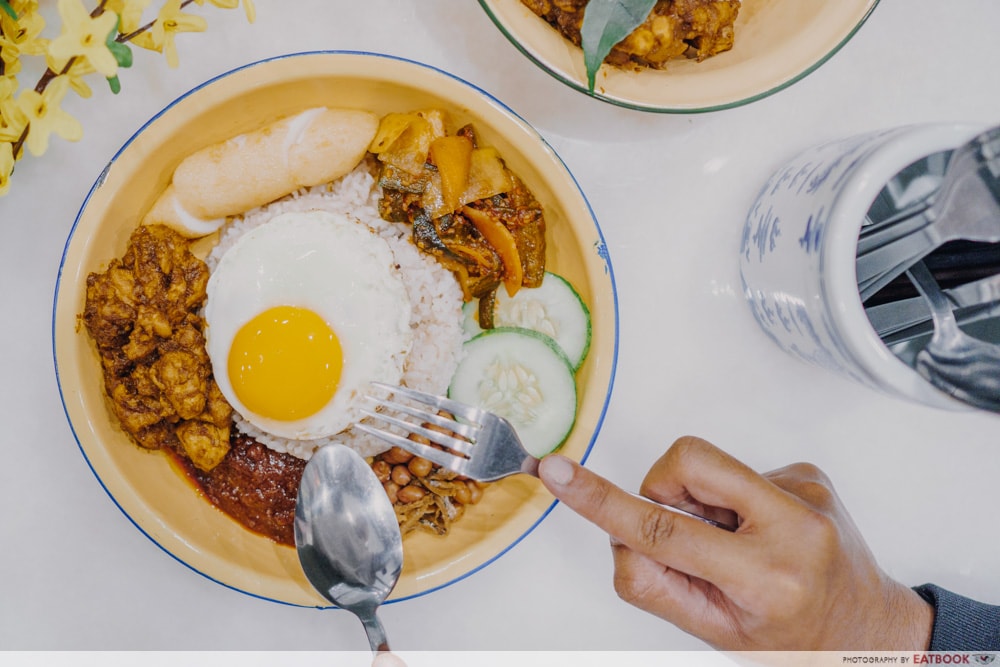 Just as its namesake suggests, the restaurant's main star is their curry which you'll find in almost all their dishes. Even their Nasi Lemak comes with dry curry chicken, alongside familiar ingredients such as achar, anchovies, fish cake and sambal. Every mouthful of the dish is full of flavour, from the spice-heavy chicken to the piquant sambal.
Location: Terminal 4, #02-81/82, Departure Transit
10 Terminal 4 Food Places In Changi Airport To Fill You Up Before You Fly
---
4. Chicken Bites with Salted Egg Sauce (O'Learys Sports Restaurant)
---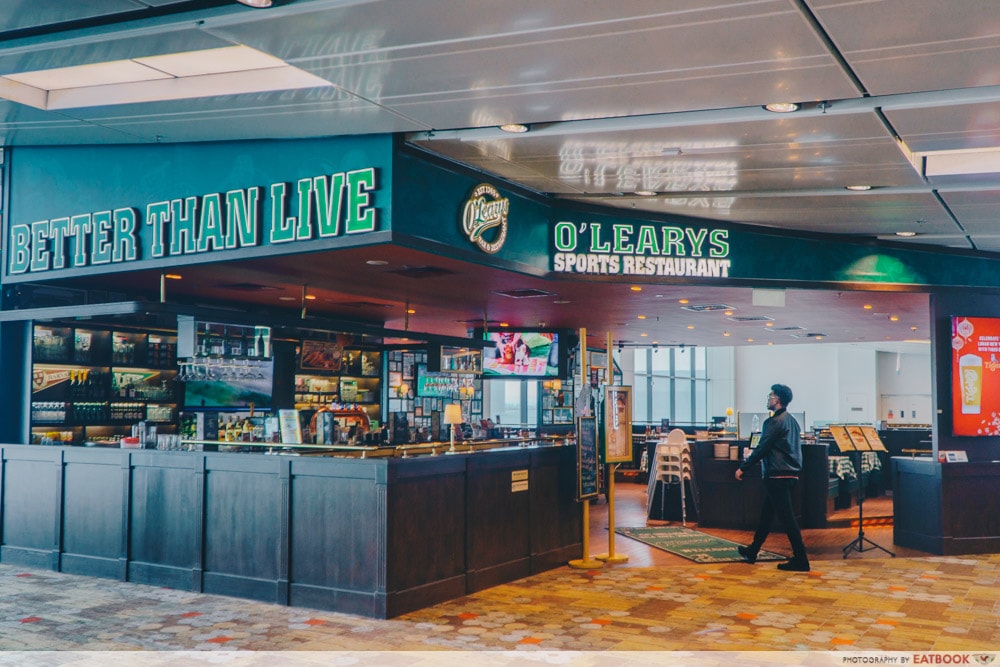 Located next to Crystal Jade is O'Learys Sports Restaurant—a bar with loads of memorabilia from Boston sports teams such as the Boston Red Sox and the Boston Bruins. Here, you can munch on pub grub like burgers, wings and booze.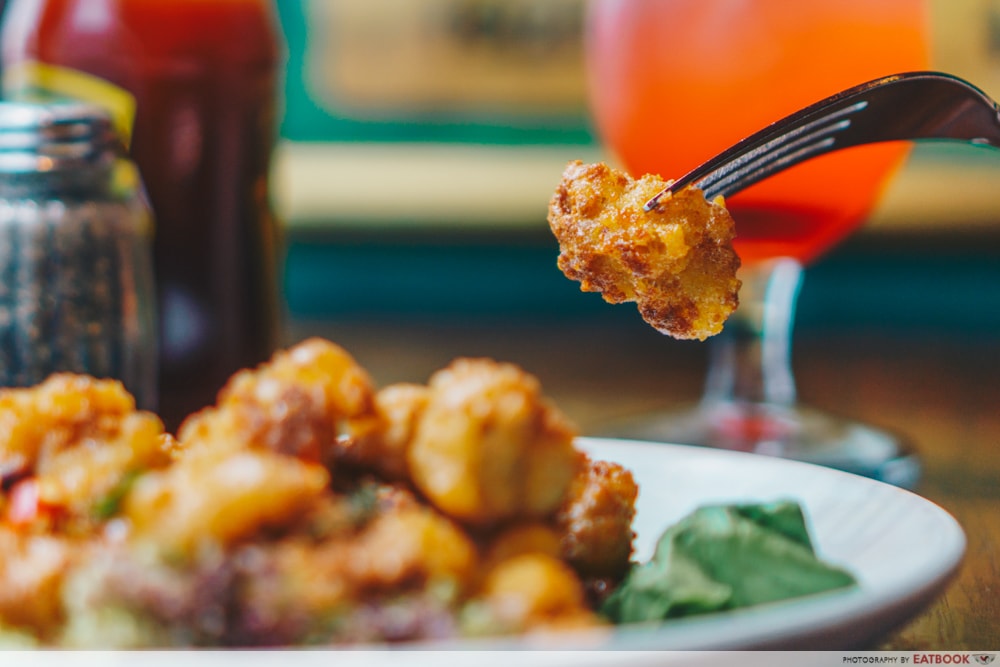 Despite the strong Boston influences everywhere, one dish here has an undeniably local flair and that's the Chicken Bites with Salted Egg Sauce. Crispy fried chicken is mixed with creamy salted egg sauce, before chilli padi and greens are strewn in. The result: a savoury bar bite that whets your appetite.
Location: Terminal 1, #03-52, Departure Transit
---
5. Paper Wrapped Chicken (Straits Food Village)
---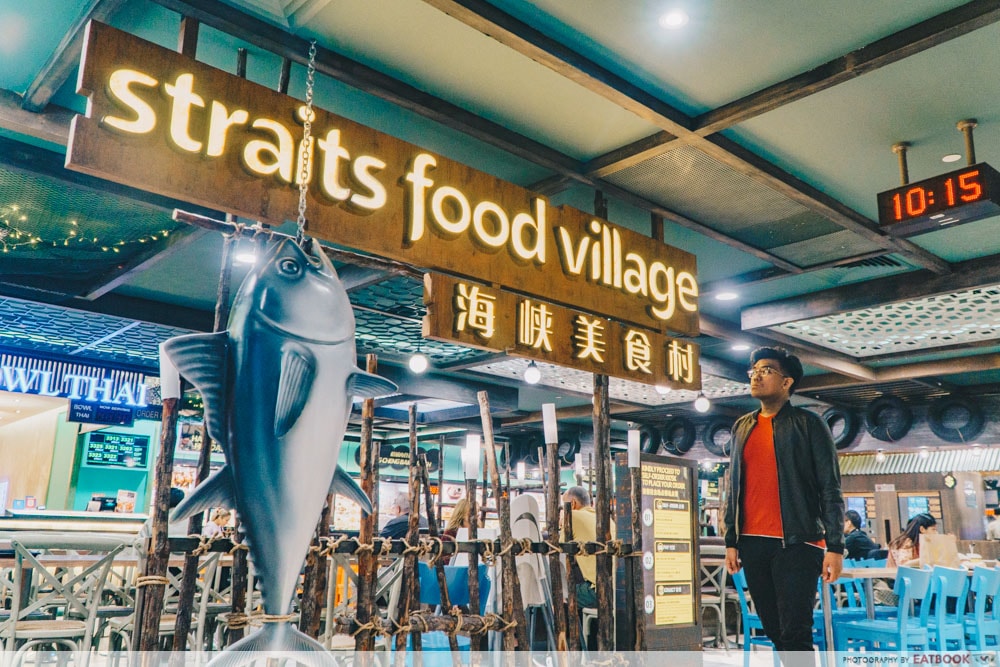 Singapore's unique kopitiam culture lets you get many legit ethnic dishes at cheap prices. Straits Food Village takes the food court aesthetic up a notch, combining affordable local fare with modern sensibilities. Here, you can purchase the likes of Shanghai la mian, Korean hot plate, and bak kut teh via self-order kiosks. As such, you can peruse the menus of all the stalls without having to walk to them, and avoid long queues.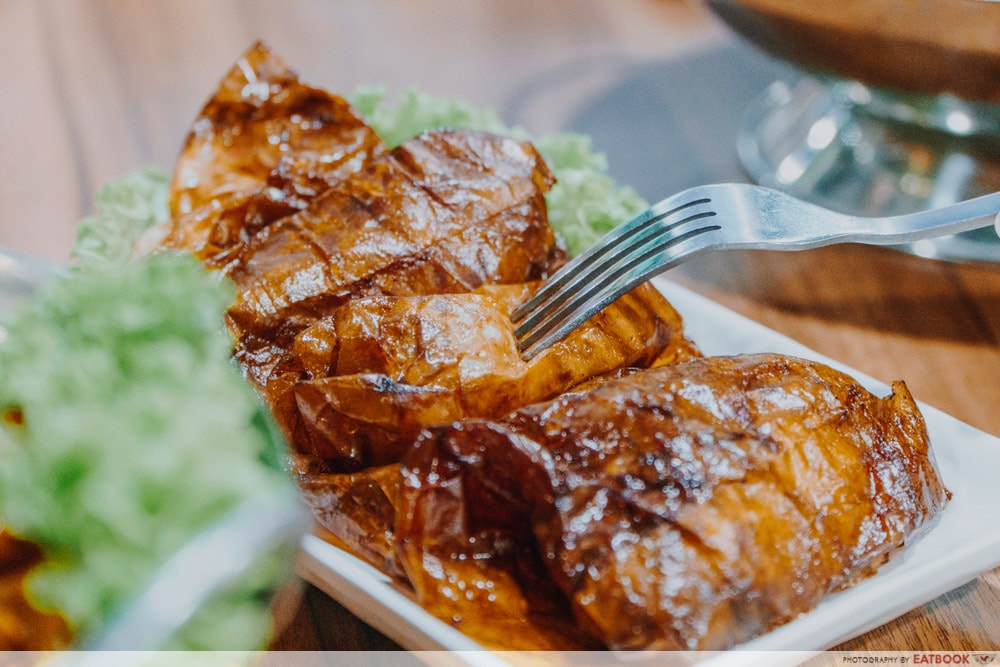 The Seafood Mini Wok stall sells a delightful Paper Wrapped Chicken worth trying. Opening the parchment paper reveals a browned chicken wing that is still moist. The meat itself is well marinated, boasting subtle hints of garlic.
Location: Terminal 2, #036-141, Departure Transit
---
6. Chicken Minced Meat Noodle in Bolognese Sauce (Orchid Cafe & Bar)
---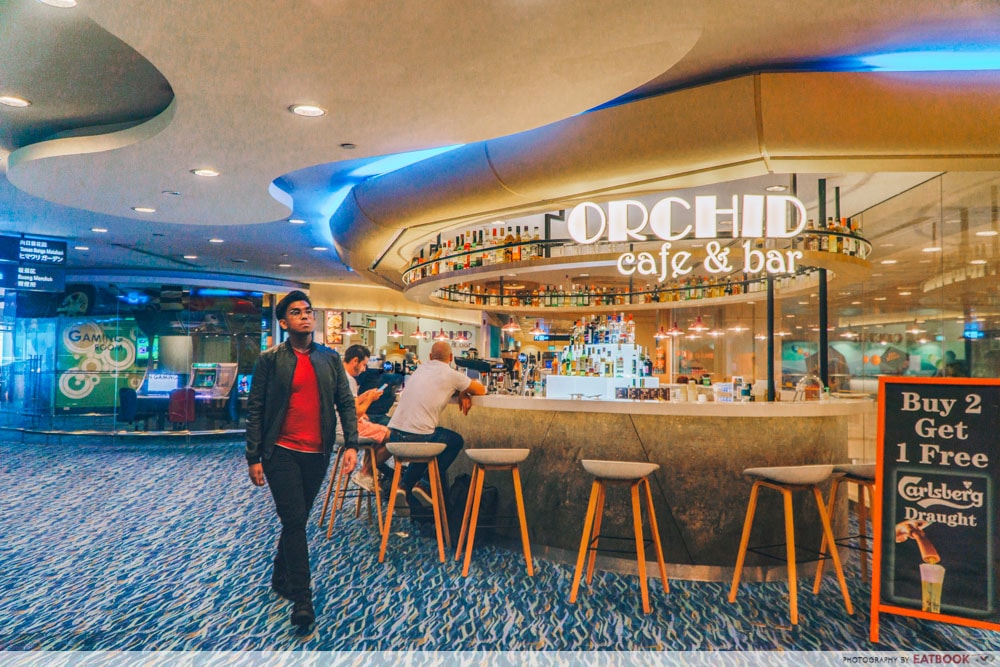 Nestled near the Sunflower Garden, Orchid Cafe & Bar is the place to fuel up at after you've marvelled at Changi Airport's flora. True to its name, the joint has two sections: a cafe that serves a mix of local and international quick bites, and a bar with a healthy selection of tipples.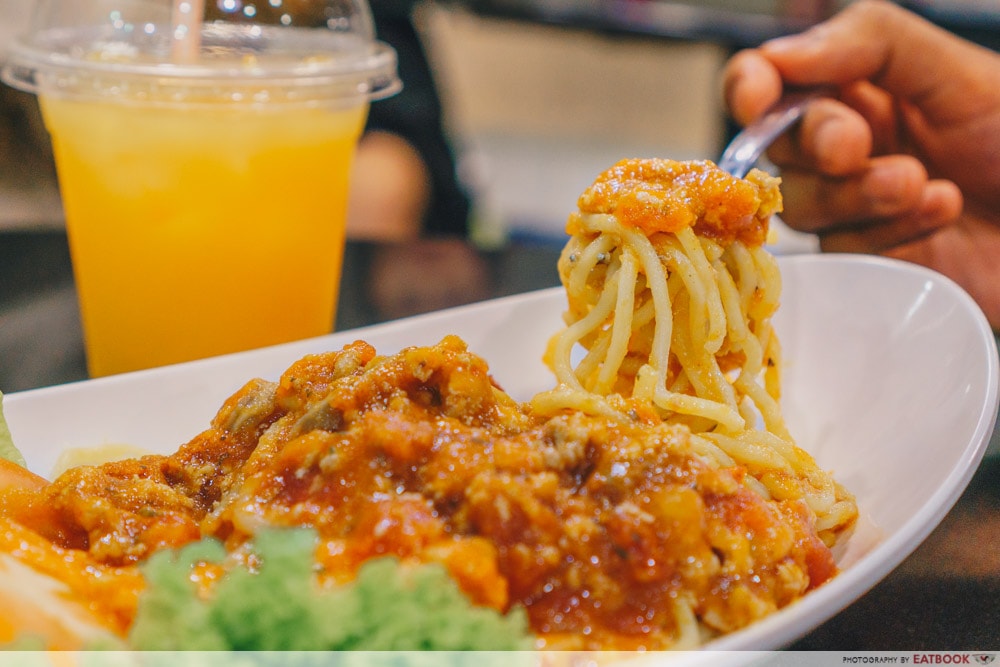 The Chicken Minced Meat Noodle in Bolognese Sauce is essentially the cousin of good ol' spaghetti bolognese, sporting yellow noodles in place of pasta. At $5.40, the dish gives you great value for money with its generous blanket of sauce and huge portion of noodles. If you're boarding a long-haul flight and don't wanna spend loads of money on airplane food, this bowl is a good bet to keep you full till touchdown! 
Location: Terminal 2, #036-123-01/02, Departure Transit
---
7. Double Egg Prata with Large Kopi/Teh (Heavenly Wang)
---
Right next door is Heavenly Wang, which follows the old-school aesthetic set as the other joints in the installation. Step in and you'll be greeted with a coffeehouse that has leapt straight out of the fifties—complete with diamond-shaped tiles and gem biscuits.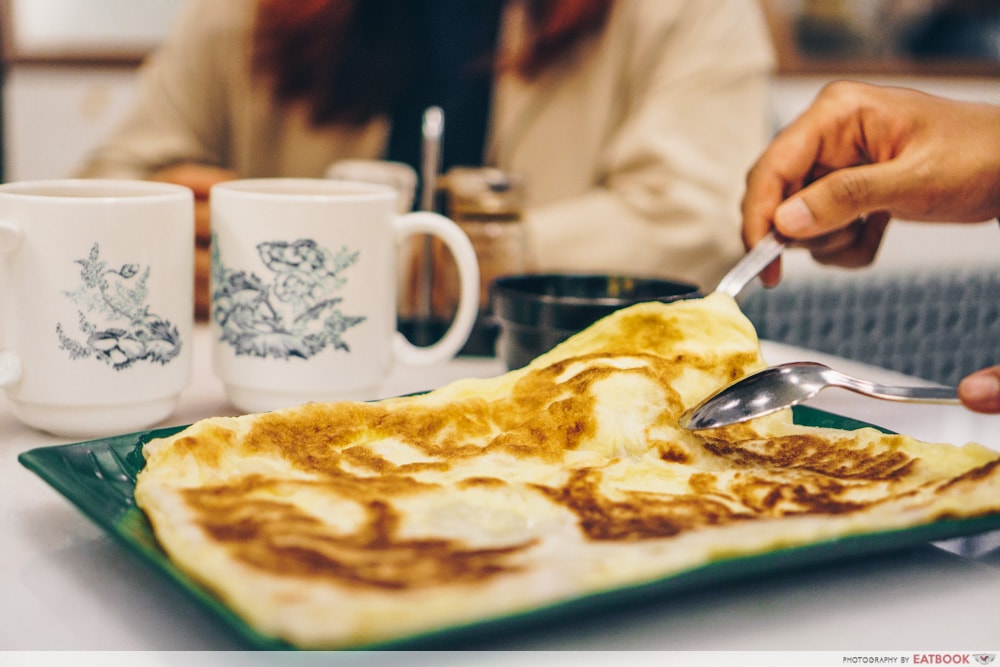 Just like in any regular coffee shop, you can expect the usual prata, noodles and toasts. Unlike the ones found in most mamak shops, the Double Egg Prata here is filled with eggs from end to end. It is so soft that you can barely taste the dough, which is a plus in our books. Each set also comes with a large cup of coffee or tea for that legit kopitiam experience.
Location: Terminal 4, #02-80, Departure Transit
---
8. Minced Pork Dumpling with Garlic Oyster Sauce (Crystal Jade)
---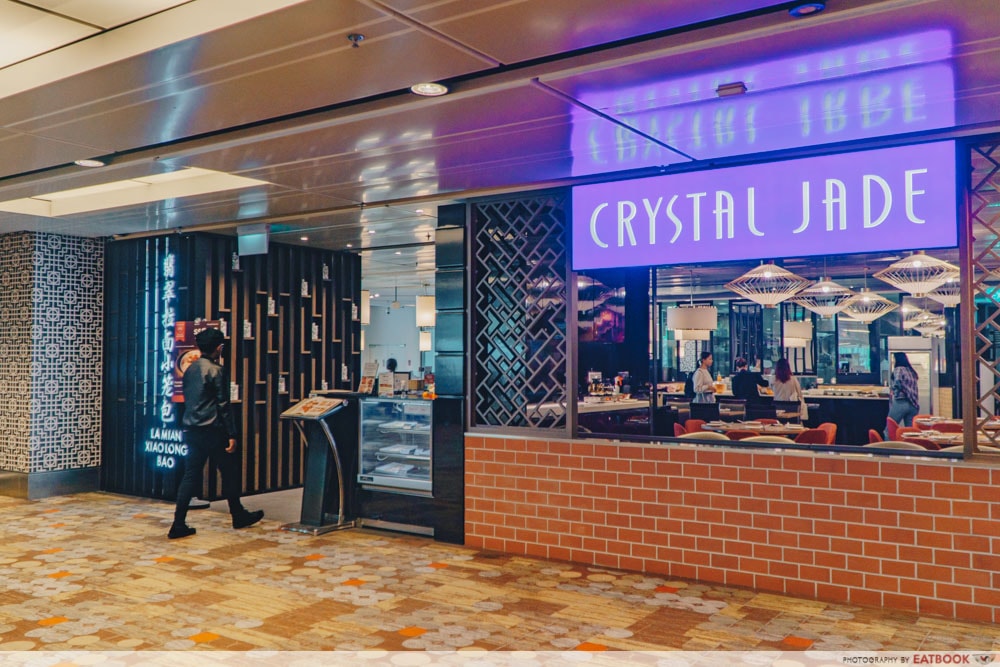 Boasting a Michelin one star, Singapore's own Crystal Jade is the definition of luxe with their assortment of dim sum, roasts, and seafood. They only have outlets in nine Asian countries—so if you reside outside these countries, eating here is a priority.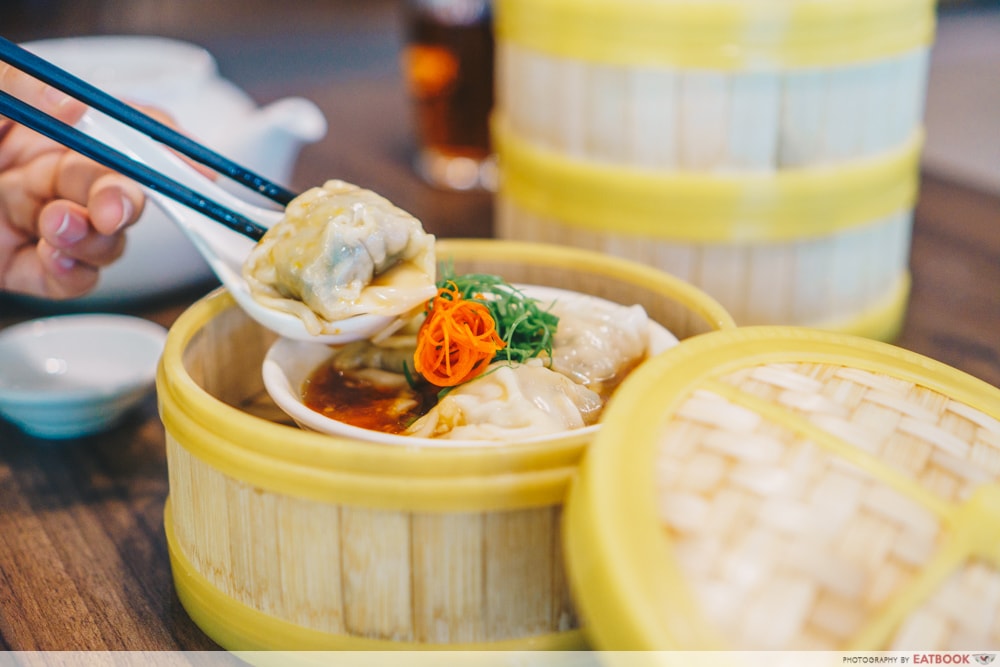 At $5.40, the deal on the Minced Pork Dumpling with Garlic Oyster Sauce is an absolute steal. In each basket are four savoury pork dumplings wrapped in soft skin. They rest in a slightly spicy sauce that tingles your tongue, without overpowering your palate.
Location: Terminal 1, #03-54, Departure Transit
---
Enjoy great National Day deals at Changi Airport
---
Whether you're a local or a foreigner, you can't deny that Singaporean food has a unique taste that can't be replicated elsewhere. If you find yourself hankering for local food or dishes that have been reinvented with local flavours before your flight, make your way to these restaurants located in Changi Airport's transit area and savour these delectable digs.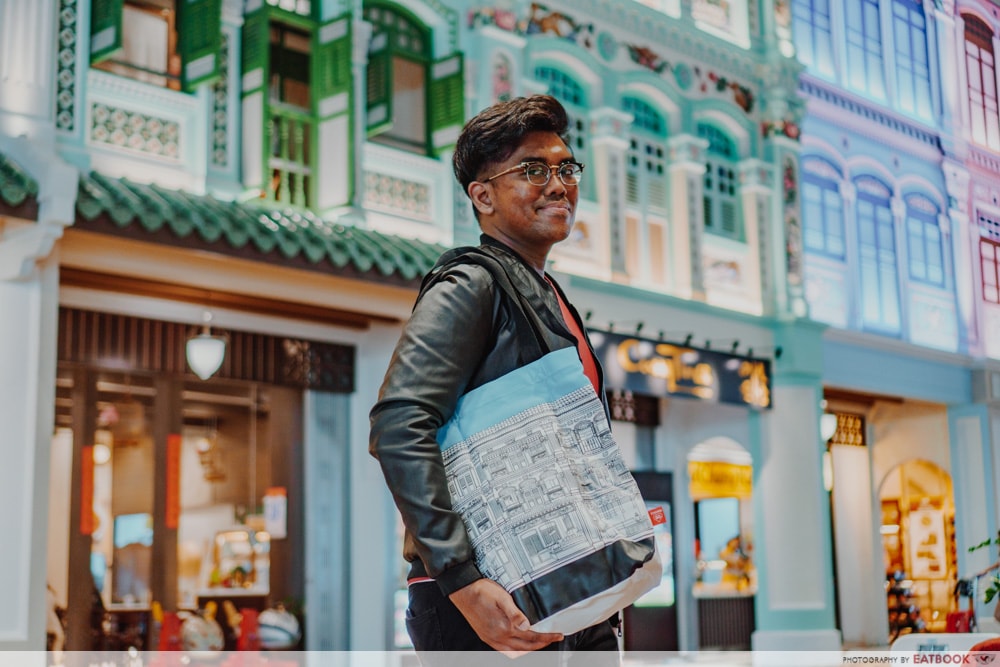 Just in time for our nation's 54th birthday, the eight items featured here will cost only $5.40 from now till 31 August 2019. For a greater reason to splash the cash, spend a minimum of $100 on Changi LoveSG products in-airport or $60 on iShopChangi to get a limited-edition tote bag for free! The gorgeous carrier is designed after Terminal 4's shophouse installation, so you'll have a piece of Singapore with you anywhere.
Photos taken by Nat Law.
This post is brought to you by Changi Airport.
34 Jewel Changi Airport Food Places That Open 24/7 Serving Creme Brulee Ice-Cream And Dim Sum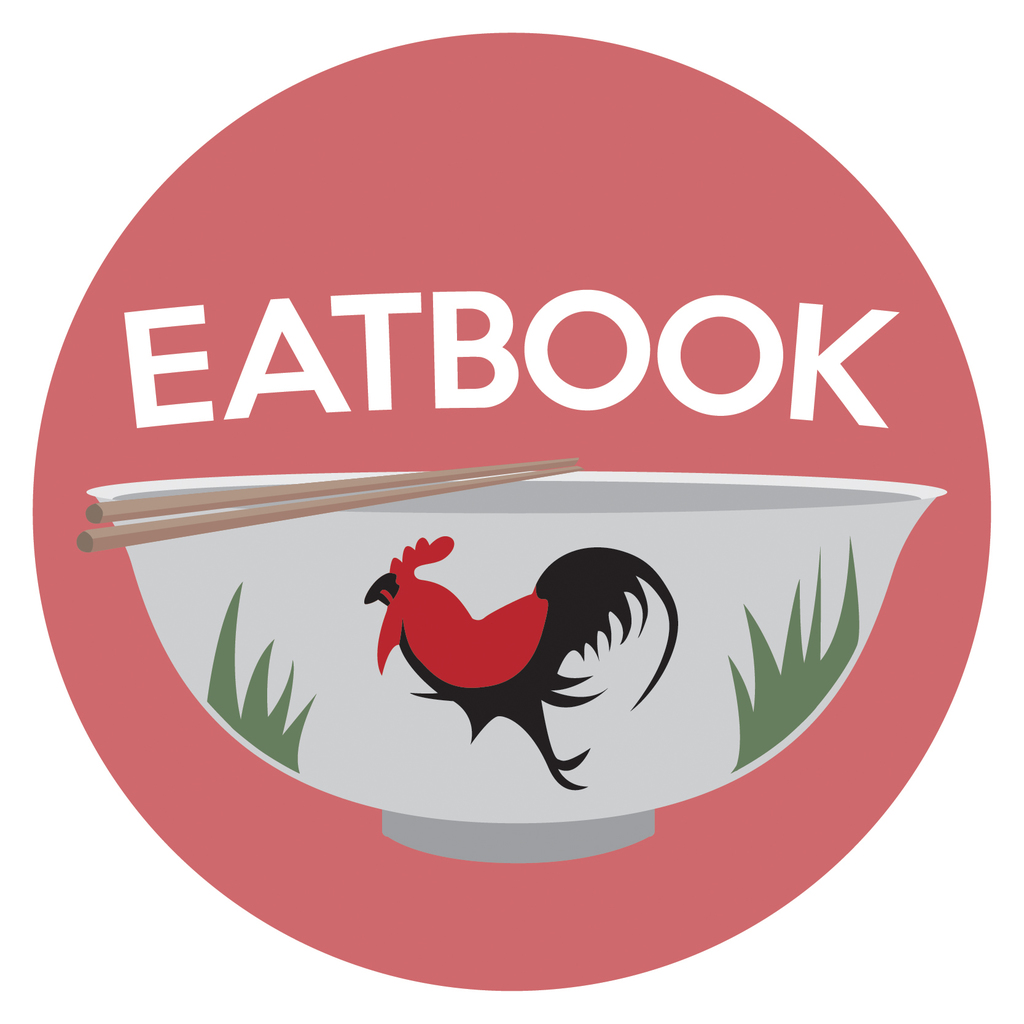 Drop us your email so you won't miss the latest news.