---
Jewel Changi Airport food joints that are open 24/7
---
In most countries, it's strange to hang out at the airport. But for us Singaporeans, the airport is one of the hottest spots to hang out during the weekends. And with the arrival of Jewel, more and more folks are heading down to the far East for supper runs and more. From cafes to watering holes and restaurants, here are some food places at Jewel Changi Airport that are open 24-hours to curb your late-night hunger pangs.
---
1. Icenoie Hokkaido
---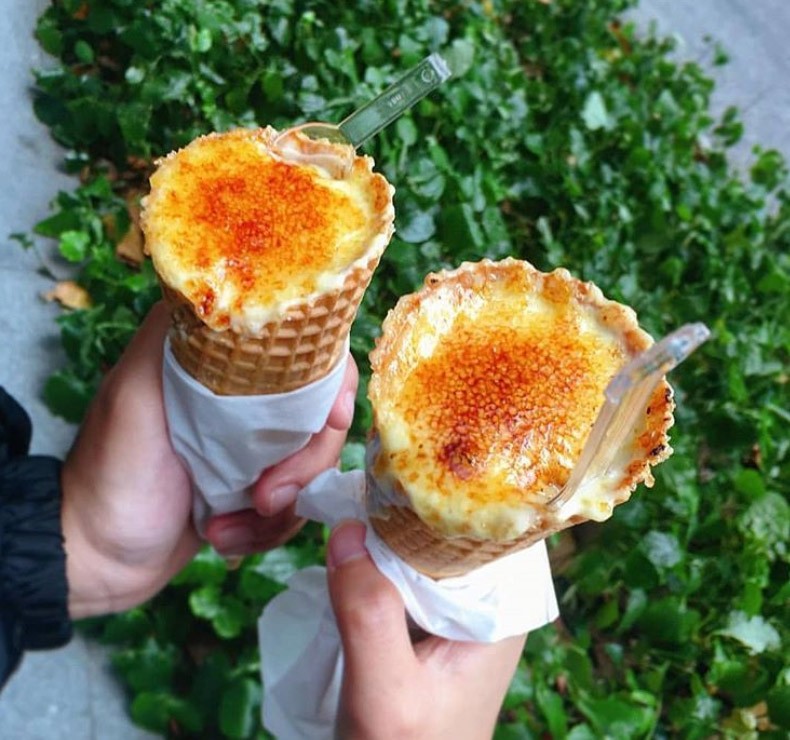 Image credit: @icenoiehokkaido
We will never say no to a midnight ice-cream run—especially when they are as indulgent as Icenoie Hokkaido's Crème Brulee Soft Serve ($8). Presented in a cone is a gooey, custardy soft serve topped with a beautifully torched caramelised creme brulee. They also serve soft serve with many decadent flavours including Hokkaido raw milk, black sesame and matcha!
Unit number: #B2-243
Website | Full list of outlets
---
2. A&W
---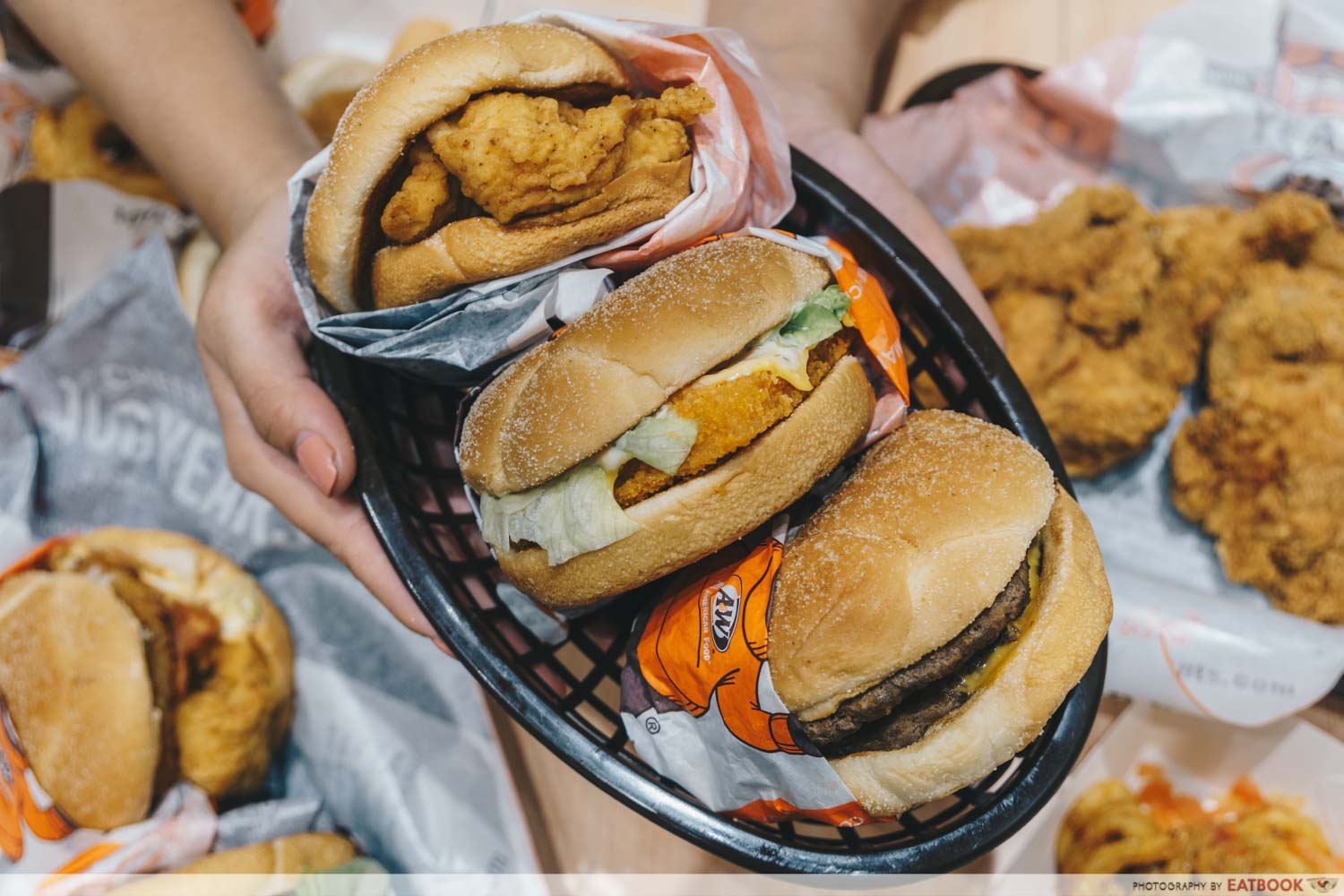 A&W has been the talk of the town since news of their return leaked. The queues are still relatively long during dinner service, but since you waited more than 10 years for their return, another 1.5 hours in line should be no biggie. While they have more burger items on the menu, we recommend ordering the Golden Aroma Chicken ($3.20 per piece, $8.90 for the two-piece combo) instead.
Do note that A&W will only be serving their root beer and root beer floats from 3am to 7am for takeaway.
Check out our full review of A&W!
A&W Review: We Ate Everything At A&W So You Know What To Order
Unit number: #B2-209
Website
---
3. Sankranti, Changi Express
---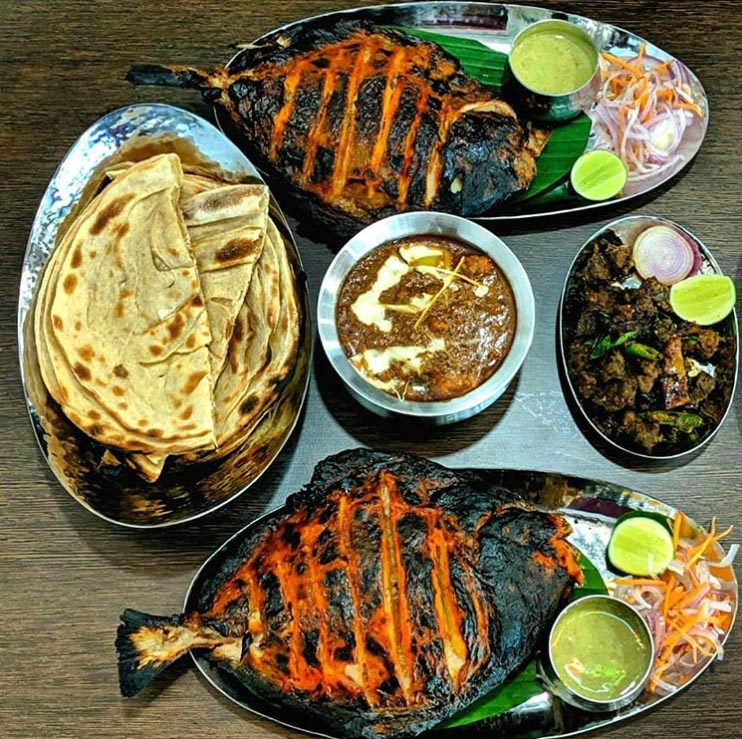 Image credit: @sankranti.sg
If you're craving for a hot, hearty meal in the middle of the night, Sankranti, Changi Express has got you covered with their delightful Indian fare.  Try their Zafarani Koftha Curry, an Indian speciality consisting of deep fried cottage cheese cooked in an addictive gravy. For those with a bigger appetite, treat yourself to the Sankranti Special, where you'll get rice and roti pachadi, along with eight side dishes including chicken curry, egg pulusu, and a charu variety.
Unit number: #B2-246
Website | Full list of outlets
---
4. Swatow Kitchen
---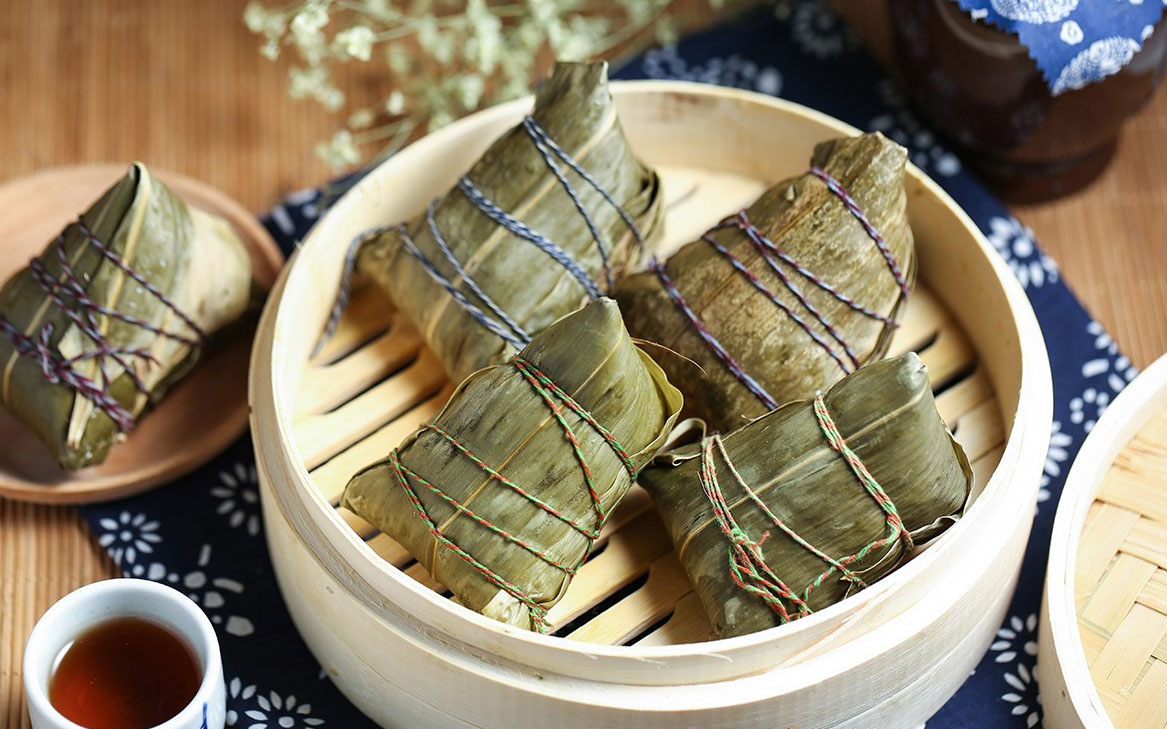 Image credit: Swatow Kitchen's Facebook page
Swatow Kitchen serves unique Teochew delicacies as well as dim sum all night long. Try their Teochew Five Treasures Crystal Dumplings ($6.80) for an assortment of flavoured dumplings including chives and red bean, and their Fried Beancurd Skin Roll with Shrimp ($8) where you will get flavourful shrimps encased in crispy layers of deep fried beancurd skin. 
Unit number: #B2-257
Website | Full list of outlets
---
5. O'Tah
---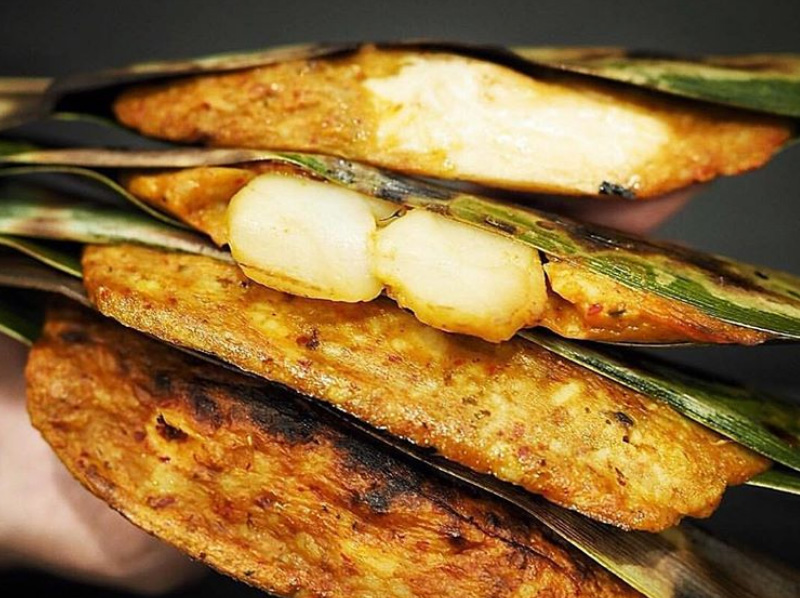 Image credit: @otahsg
Opened by the folks behind famous otah brand Lee Wee and Brothers, O'tah puts a new spin on traditional otah by injecting fun flavours into their otah paste. Be adventurous and order their Pink Salmon Otah ($2.20), Scallop Otah ($2.20),  and Cream Cheese and Corn Otah ($2.20)! 
Unit number: #B2-241
Website
---
6. Big Bird
---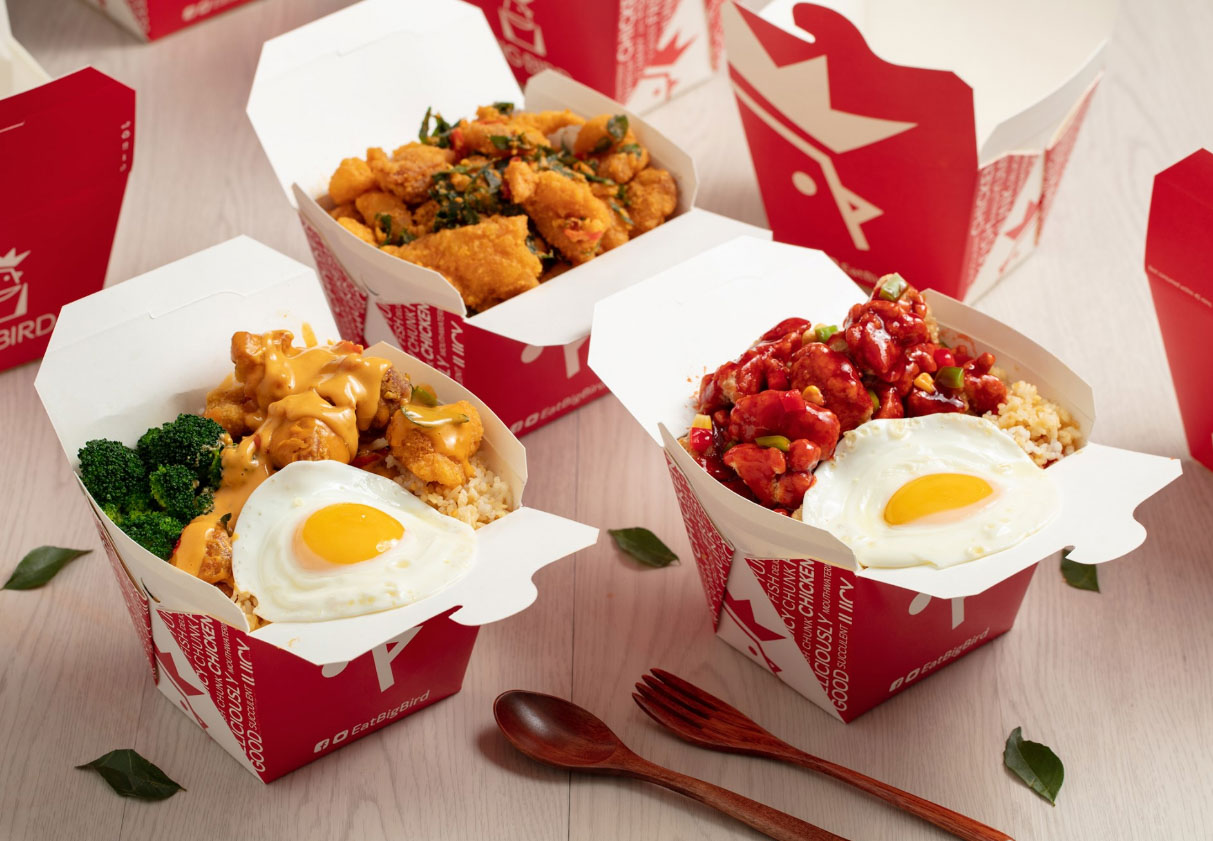 Image credit: Big Bird's Facebook page
Inspired by a European Chinese pop-up store serving Chinese food, Big Bird lets you create your own takeout box. The menu changes regularly to keep up with food trends, and right now you will find a scrumptious Salted Egg Yolk Chicken, which features freshly fried rice, runny fried egg, and chicken tossed in fragrant salted egg yolk sauce.
Unit number: #B2-255
Website
---
7. Churreria La Lola
---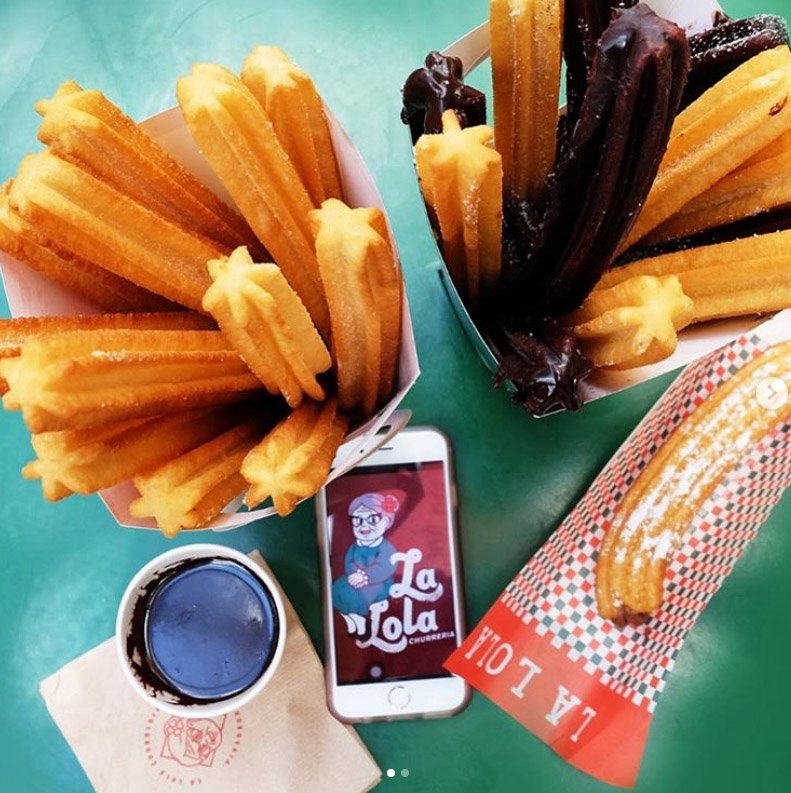 Image credit: @churrerialalola_sg
A Filipino-Spanish cafe that first opened at Clarke Quay, Churreria La Lola serves traditional churros that are freshly fried in premium olive oil. Their Classico Churros (from $6.50 for three pieces) come with five special dips (from $3) including crowd-pleasing flavours such as Signature Dark Chocolate, Matcha, Purple Yam and Cream Cheese. 
Unit number: #B2-274
Website
---
8. Hawker
---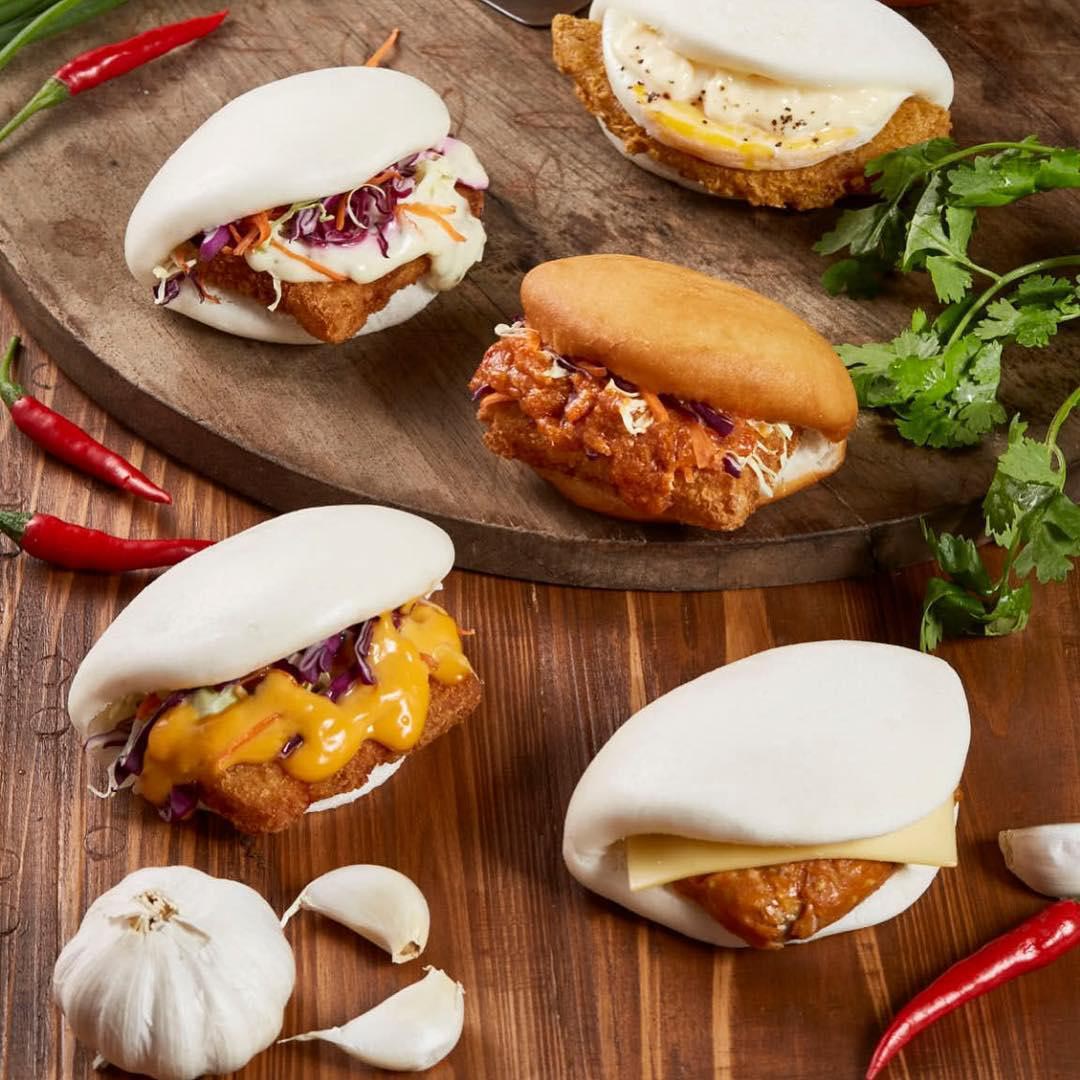 Image credit: @hawker_qsr
Hawker is the first Asian fast food restaurant that offers an affordable line-up of Singapore-inspired burgers, wraps and desserts. Their signature Chilli Crab Bun ($8.90) features a thick crab patty that's drenched in chilli crab sauce and packed between steaming golden buns. If you're looking for a more affordable option, get the Cheesy Fish Bun ($4.50), which comes with a respectable amount of gooey cheese!

Unit number: #B2-263
Website
---
9. Project Pizza
---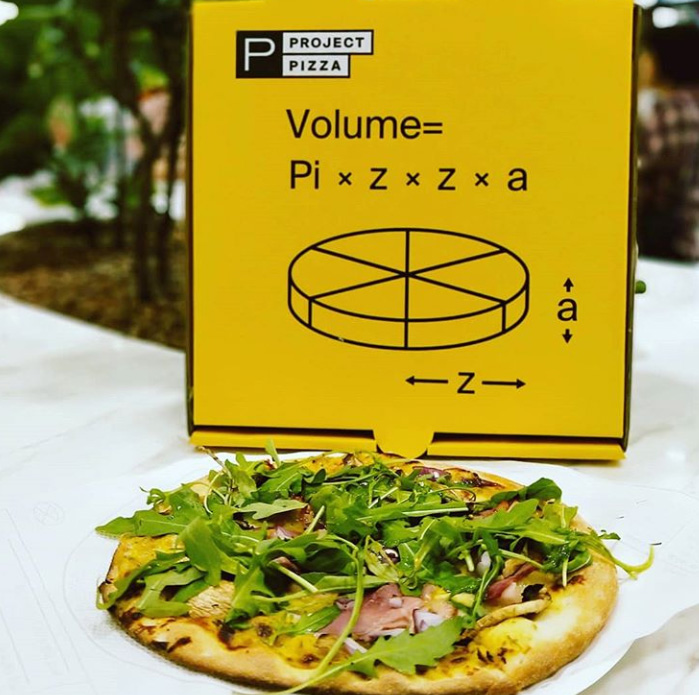 Image credit: @projectpizzasg
Project Pizza allows you to make your own pizza from scratch, starting from a base of fresh Plain Pizza Dough, or Garlic Herb Pizza Dough. If that's too much of a hassle for you, you can always try their signature pizzas. For seafood lovers, get hooked on their Fisherman's Hook ($11.90), where you'll get a thin-crusted, garlic herb pizza with yoghurt sauce, mozzarella cheese, and smoked salmon topped with baby spinach and red cherry tomatoes. 
Salted egg fans can try their Salted Egg Cheese ($11.90), a vegetarian pizza that's topped with capsicum, mushroom, corn and tomatoes, and drenched in salted egg yolk sauce. 
Unit number: #B2-260
Website
---
10. Juewei
---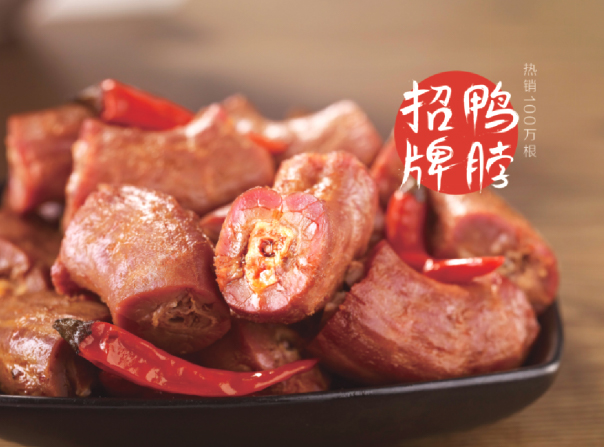 Image credit: Jue Wei's Facebook page 
Juewei serves all things ma la, with a myriad of snacks ranging from novelty items such as Mala Fishball with Fish Roe and Mala Lotus Root, to weird snacks such as Mala Duck Neck and Chicken Feet. These snacks can be eaten both warm and cold, and are great if you're planning a ma la midnight run.
Unit number: #B2-259
Website | Full list of outlets
---
11. Kane Mochi
---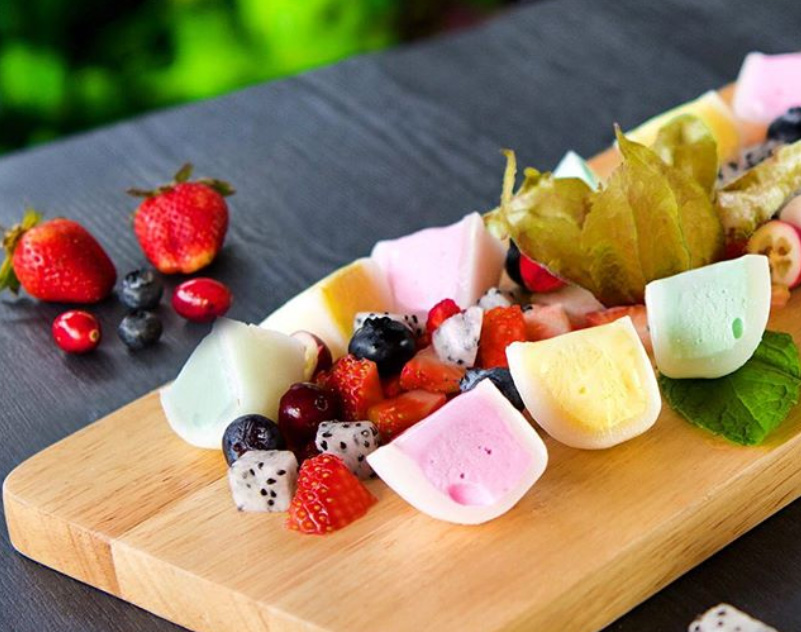 Image credit: @kanemochi.sg
Kane Mochi is famous for its daifuku, a sweet Japanese mochi filled with premium ice- cream. Their mochi skin is soft yet chewy, and they are generous with their ice cream to mochi ratio. The store's best selling flavours include Matcha, Thai Iced Tea, Taro, and Cookies and Cream which all cost $2.30. That being said, we recommend trying their more unique flavours such as Banana Milk ($2.10) and Mocha Chips ($2.30). 
Unit number: #B2-269
Website | Full list of outlets
---
12. The Alley
---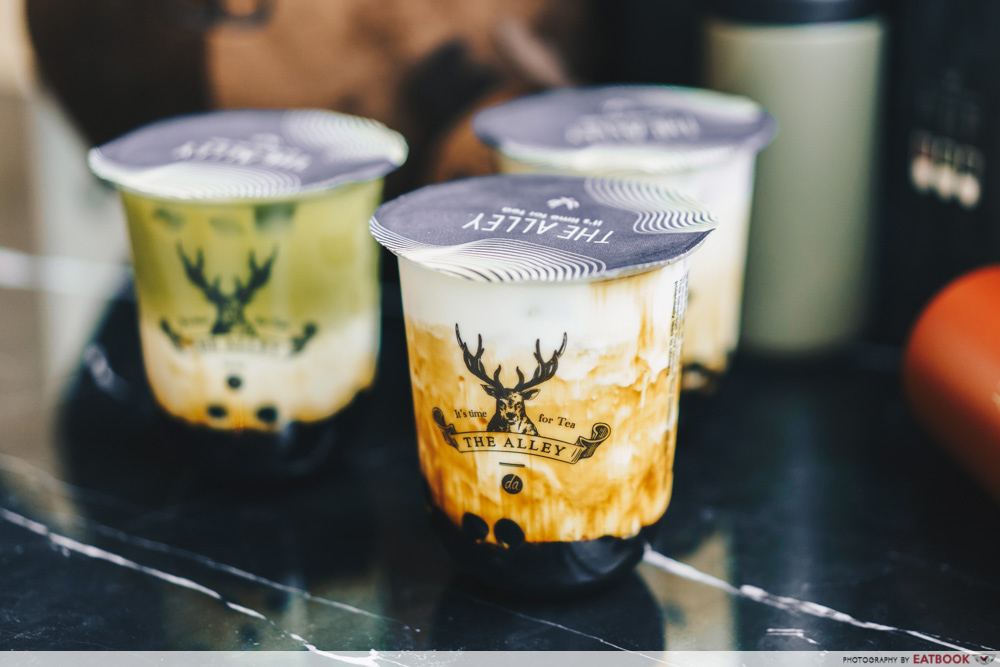 Joining the ever-expanding list of famous Taiwanese bubble tea brands in Singapore is The Alley. They are best known for their Brown Sugar Deerioca Fresh Milk ($5.30), which features their signature QQ Deerioca pearls that are brewed over four hours in a tantalising brown sugar blend. 
Check out our full review of The Alley Luxe!
The Alley Luxe: Famous BBT Brand To Open First Premium Cafe At Cineleisure On 18 May 2019
Unit number:  #B2-273
Website | Full list of outlets
---
13. Four Seasons Durian Restaurant
---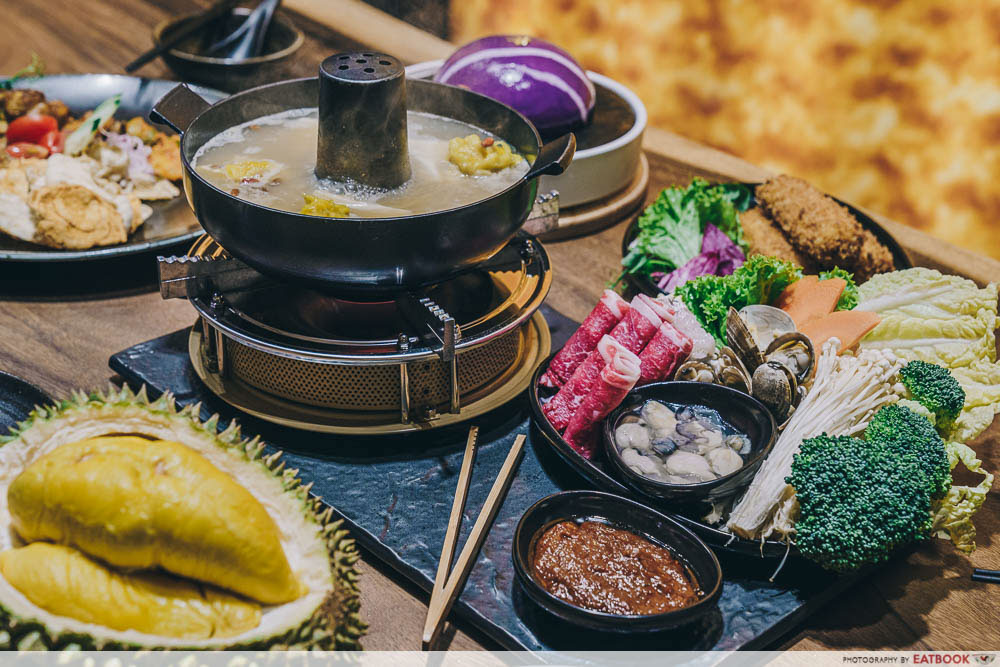 It's not every day you find a durian restaurant in a mall⁠—and now you can find a 24/7 joint at Jewel Changi Airport! Opened by Four Seasons Durians, Four Seasons Durians Restaurant celebrates the King of Fruits with durian drinks, desserts and savoury dishes. If you're up for it, order their Durian Hotpot ($35++) to share. It comes with real Mao Shan Wang durian flesh, which lends a bittersweet aroma to the sweet chicken stock.
Check out our review of Four Seasons Durian Restaurant!
Four Seasons Durians Restaurant: Get $1 Durian Hot Pot And Premium Mao Shan Wang Durian At Jewel Changi
Unit number: #B2-227/228
Website
---
14. O'Coffee Club
---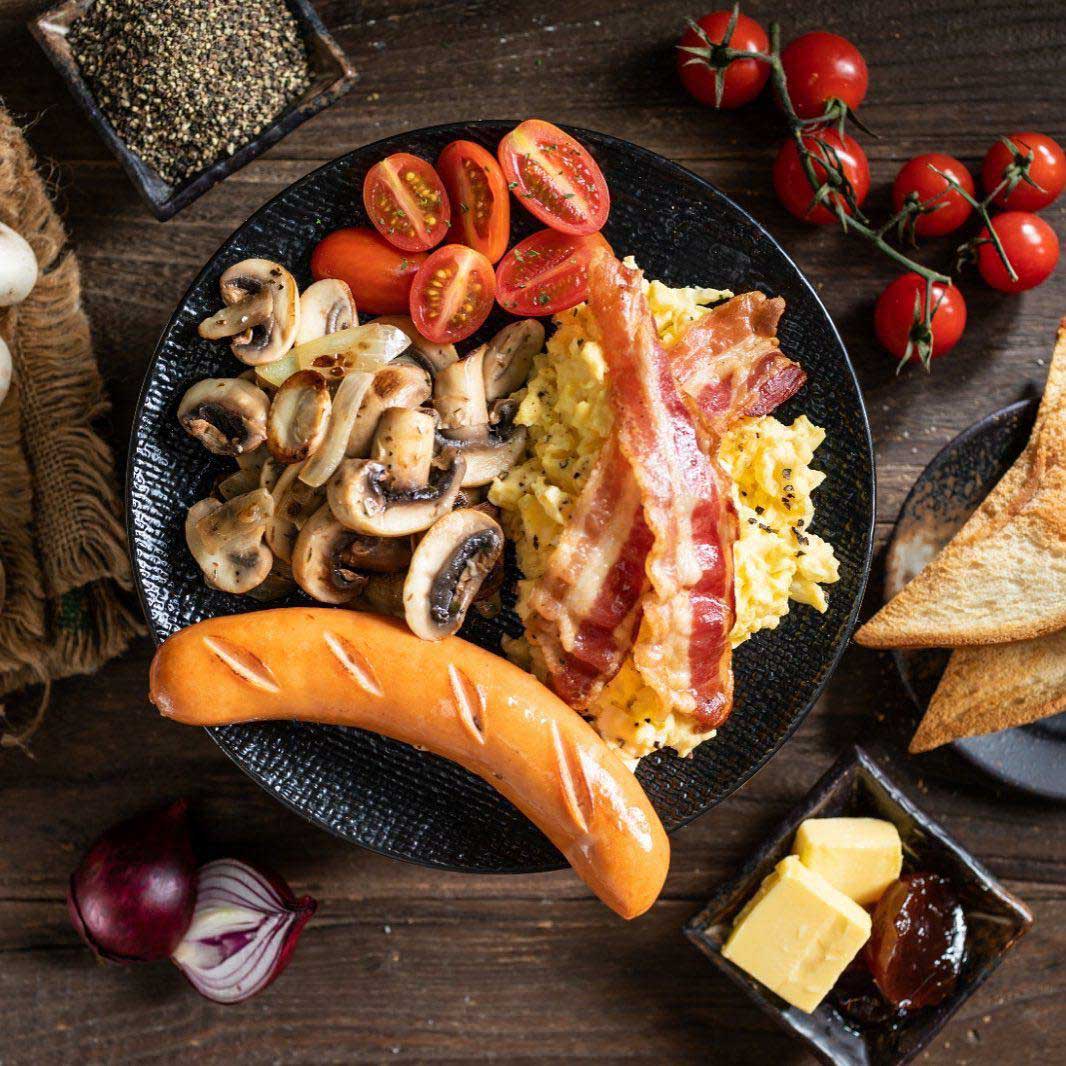 Image credit: @ocoffeeclubsingapore
O Coffee Club is a nice spot for you to freshen up and grab a cuppa before a flight. Here, you can get a quick bite such as a grab-and-go sandwich, or sit down for a warm meal. Their mains include the hearty Full Breakfast ($11.90) which features bacon, grilled chicken sausages, tomatoes, sauteed mushrooms, fried scrambled eggs, and toast. 
Unit number:  #B2-242
Website | Full list of outlets
---
15. Potato Corner
---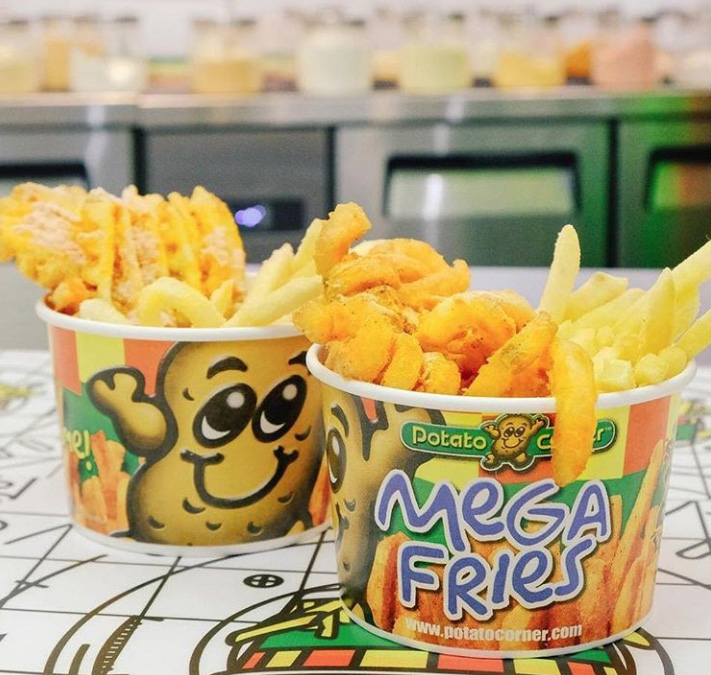 Image credit: @potatocornersg
Hailing from the Philippines, Potato Corner doles out large tubs of freshly fried fries boasting unique flavours such as Wanky Wasabi, Creamy Truffle, Cheese and Sour Cream and Onion. Even their smallest cup, Mega ($5.70) lets you mix two flavours! For those with a voracious appetite, get the humongous Tera Fries ($10.90) that's big enough for three eaters, and comes with four seasonings.
Unit number: #B2-264
Website | Full list of outlets
---
16. Signature KOI
---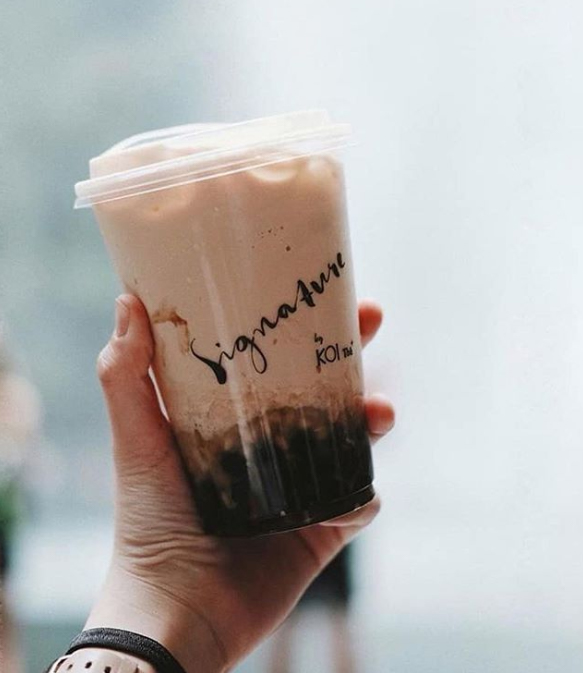 Image credit: @signature_by_koi
Signature KOI differs from regular KOI outlets in that it boasts a more refined menu, complete with a spacious dining area. Here, you'll find artisanal and unique BBT flavours such as the Oat-ba Milk Tea ($5.90) that's chock-full of silky oats. Pair your boba with cakes and macarons like the sweet and creamy Mango Dreams ($5.90) and malty Earl Grey Macaron ($2.20).
Unit number: #01-K206
Website | Full list of outlets
---
17. Tokyo Milk Cheese Factory & Cow Cow Kitchen
---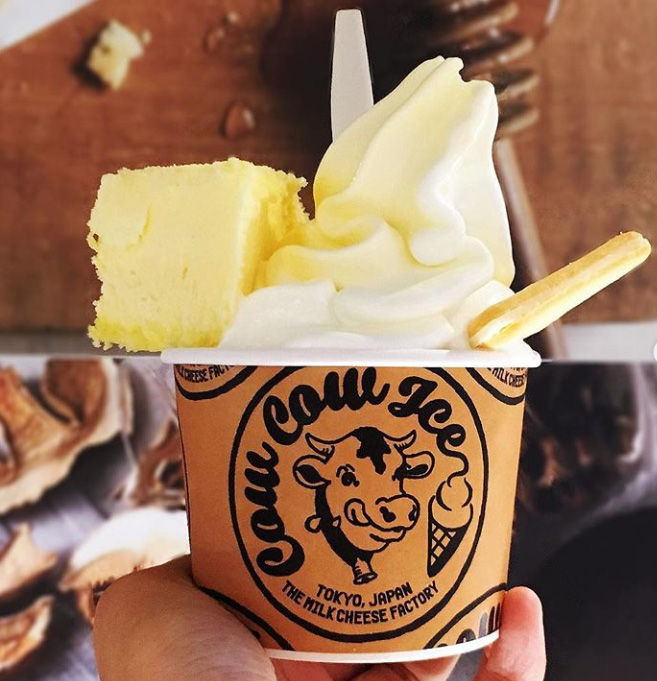 Image credit: @jiaxing_ren
Back in Japan, Tokyo Milk Cheese Factory & Cow Cow Kitchen's the place to be for affordable-yet-delicious souvenirs like their addictive Salt & Camembert Cookies ($13.50) and zesty Salt & Lemon Cookies ($14). These sandwich biscuits are thick, creamy and crunchy, with just the right amount of cheese to sweeten the milk ratio.
The Jewel outlet takes things up a notch with the Cow Cow Sundae ($8.80) that consists of Hokkaido soft serve, a slice of milk cheesecake and one Salt & Camembert cookie.
Unit number: #B2-265
Website | Full list of restaurants
---
Here are other stalls to try:
---
18. A-One Signatures (#B2-200)
19. An Acai Affair (#B2-262)
20. Auntie Anne's (#B2-272)
21. Burger King (#B2-235/236)
22. Boost Juice Bars (#B2-261)
23. Dunkin' Donuts (#B2-270)
24. Fei Siong (#B2-267)
25. Toast Boy (#B2-231)
26. Stuff'D (#B2-256)
27. Starbucks (#01-k207)
28. Old Chang Kee (#B2-247)
29. Mala Mala (#B2-266)
30. Mr Coconut (#B2-268)
31. Mr Bean (#B2-271)
32. Paris Baguette Signature (#01-200)
33. Twelve Cupcakes (#B2-245)
34. Swatow Kitchen (#B2-257)
---
Enjoy your next supper run at Jewel Changi Airport
---
With over 30 options to choose from, this list is just the tip of the iceberg in terms of food joints that operate for 24 hours at Jewel Changi Airport. Whether it's licking sweet ice-cream at Icenoie Hokkaido or devouring pizzas at Project Pizza, there's an option for everyone once the clock strikes 12.