---
Terminal 4 food at Changi Airport
---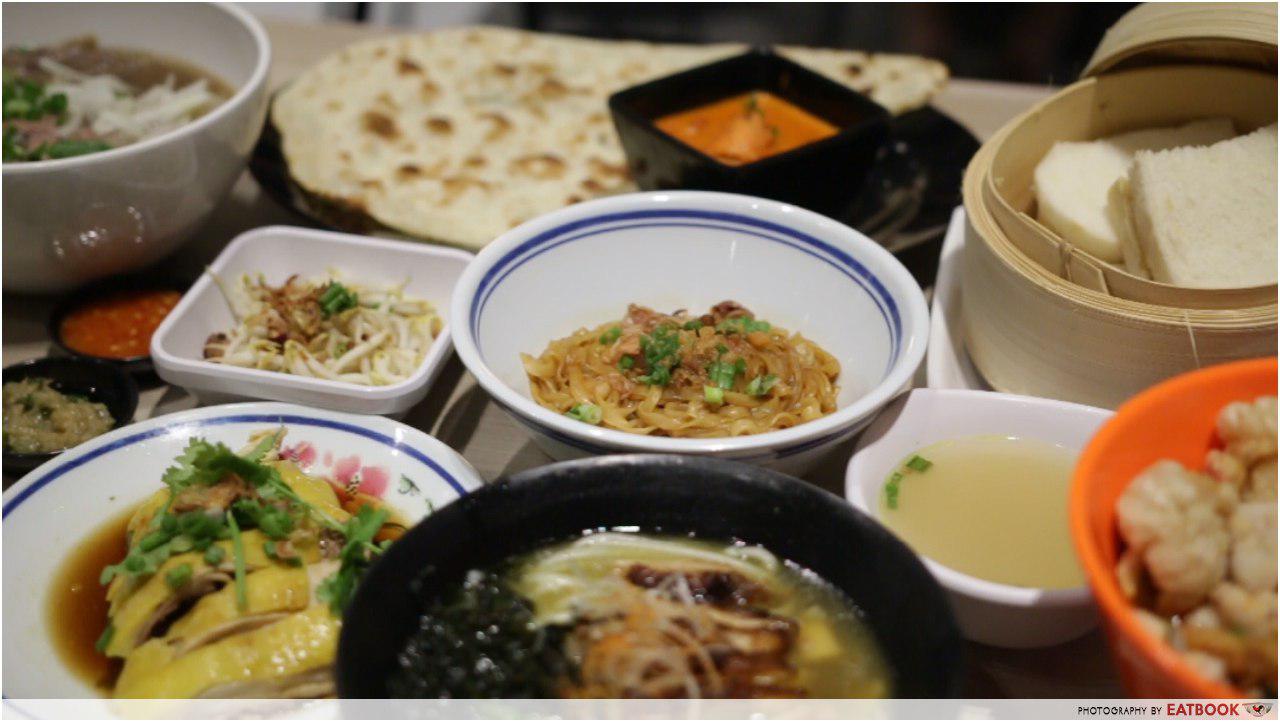 The thrill of hopping onto a plane for a holiday, the 24-hour cafe that I spent mugging at days before my exams, the luggage trolleys that I used to sit on to speed down the spacious hallways – some say the airport is the saddest place filled with goodbyes, but I associate the place with some of my fondest memories.

So even though I am still months away from my next holiday, I couldn't wait to check out the newly opened Changi Airport Terminal 4, especially the food that can be found there. Whether you're there to bid farewell, to fly off for your trip, or if you're like me and simply enjoy hanging out there for the love of the place, here's a list of 10 food places to check out at Terminal 4!
---
1. London Fat Duck 
---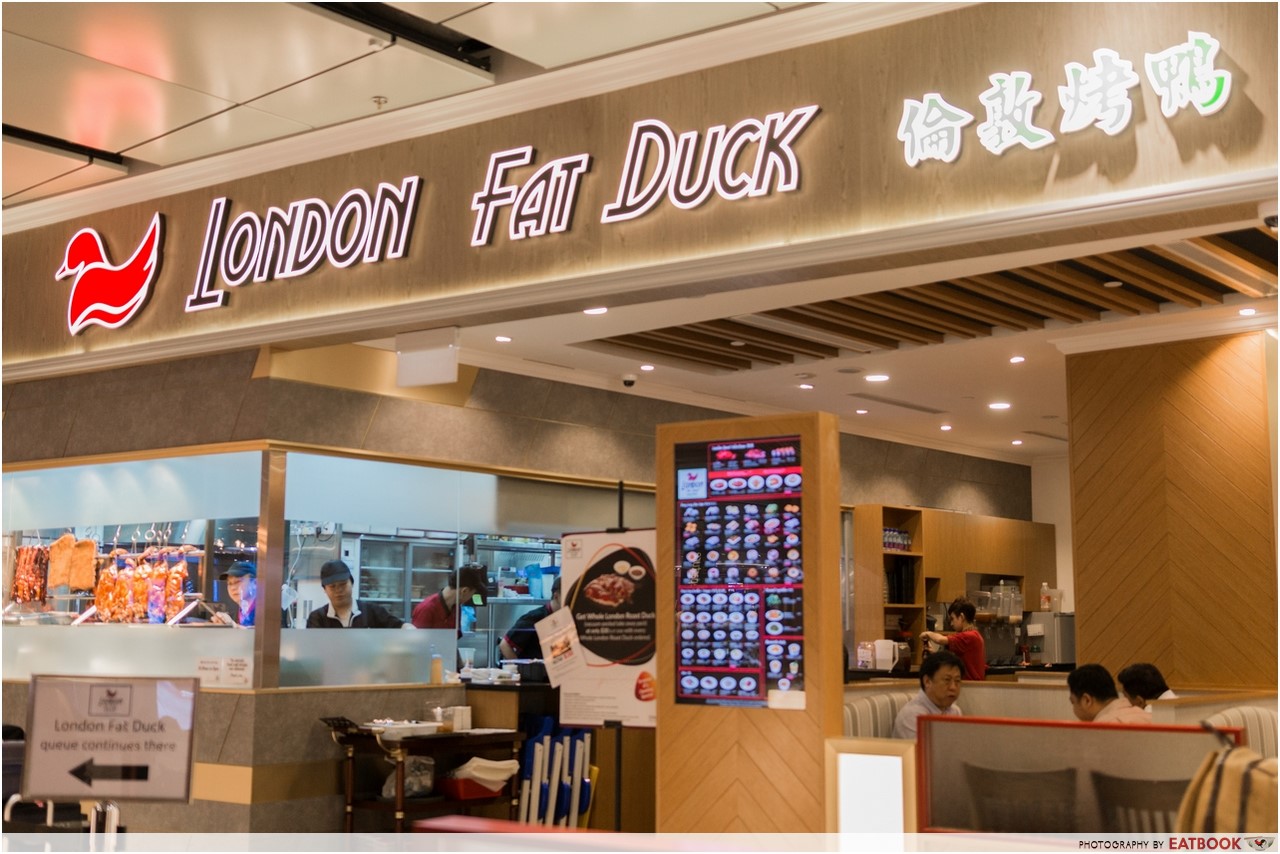 With only three other outlets in Singapore, the ever-popular London Fat Duck can now be found at Terminal 4 as well!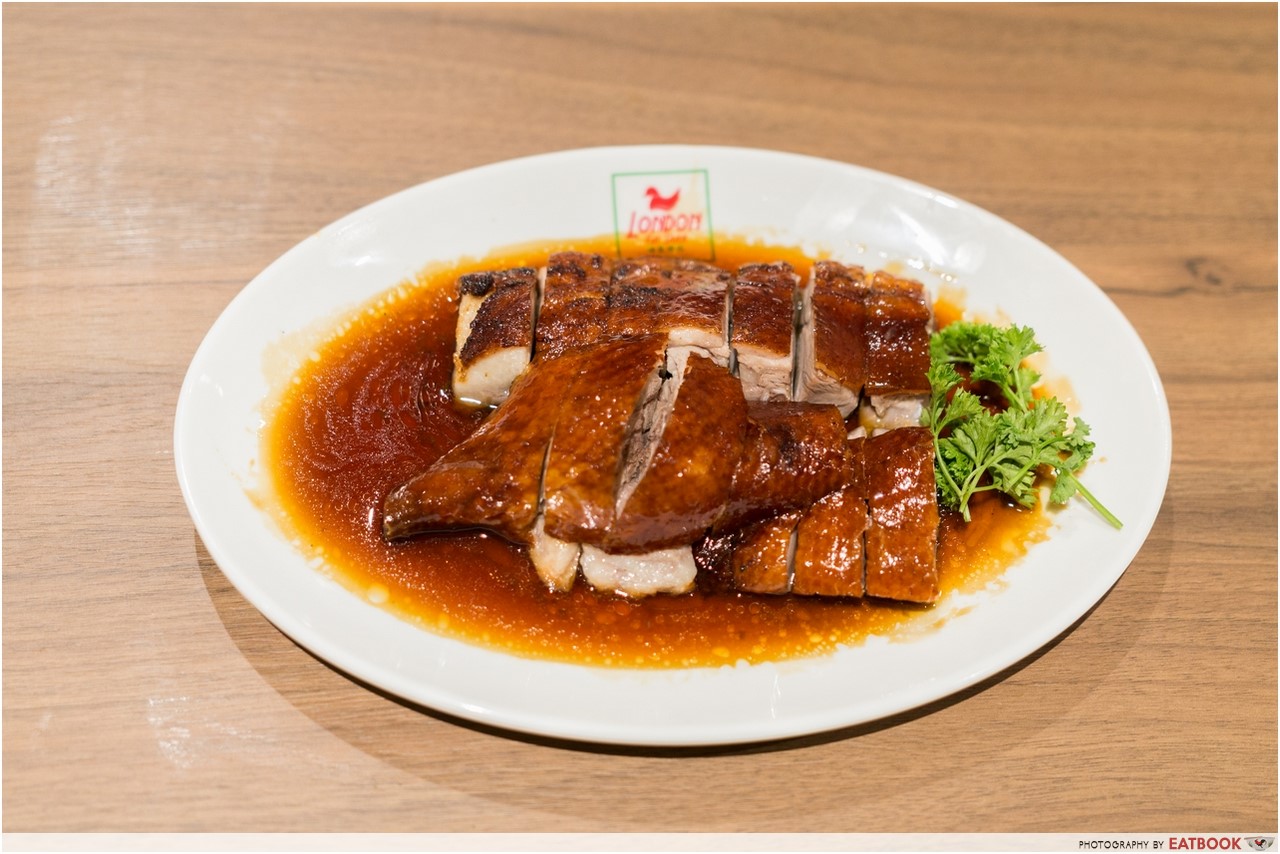 Needless to say, a must-try would be their Signature London Roast Duck ($16.80++), a dish which they proudly call "Wagyu of Ducks". Smokey, fatty, and tender, the regular-sized duck is best shared between two to three people.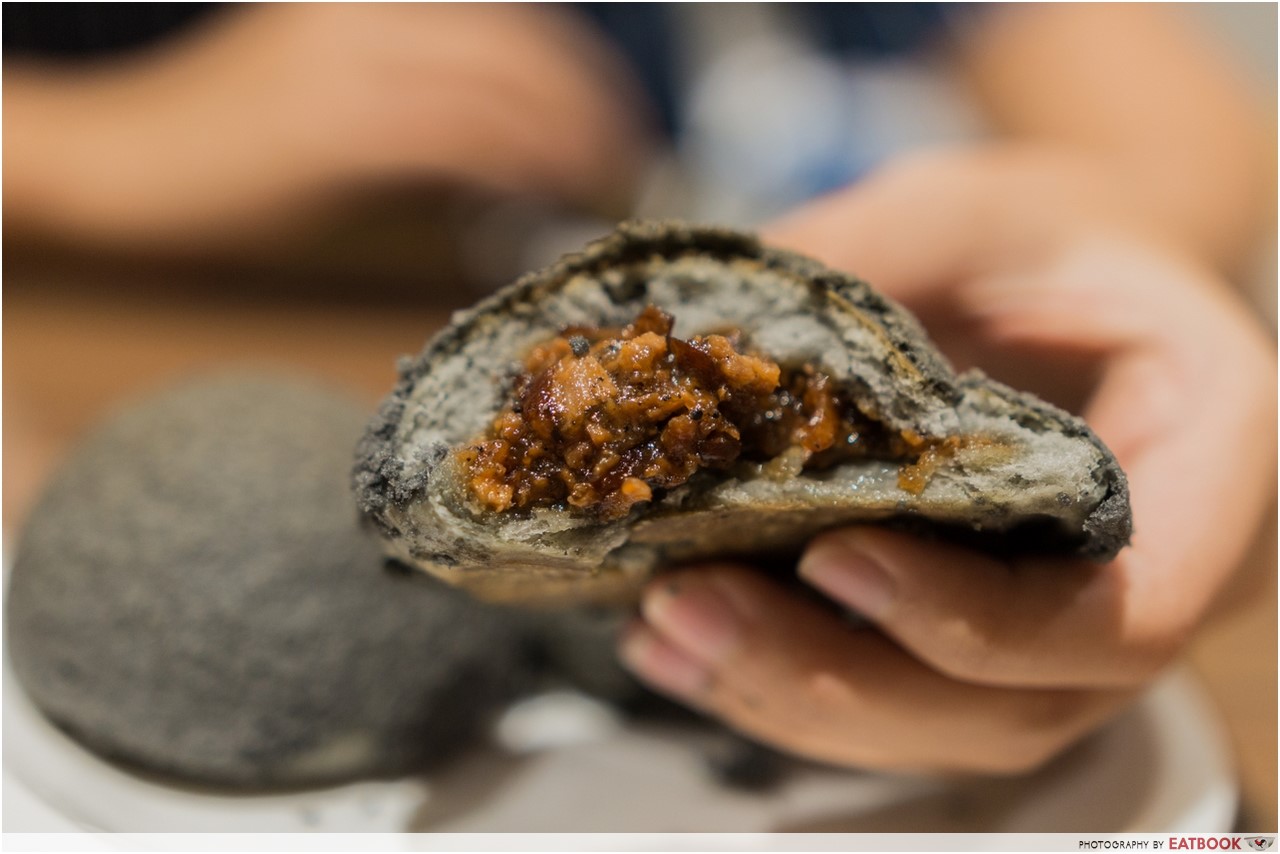 Another popular dish that the restaurant boasts would be their Signature Black Pepper London Duck Bun ($5.50++). With a sweet and crispy exterior that reminded me of bo lo buns, the inside was packed with sweet, salty, and peppery duck meat.
Unit number: #02-203 (Public area)
Opening hours: Daily 10:30am to 11pm
Tel: 6844 9294
Website
---
2. Sushi Goshin
---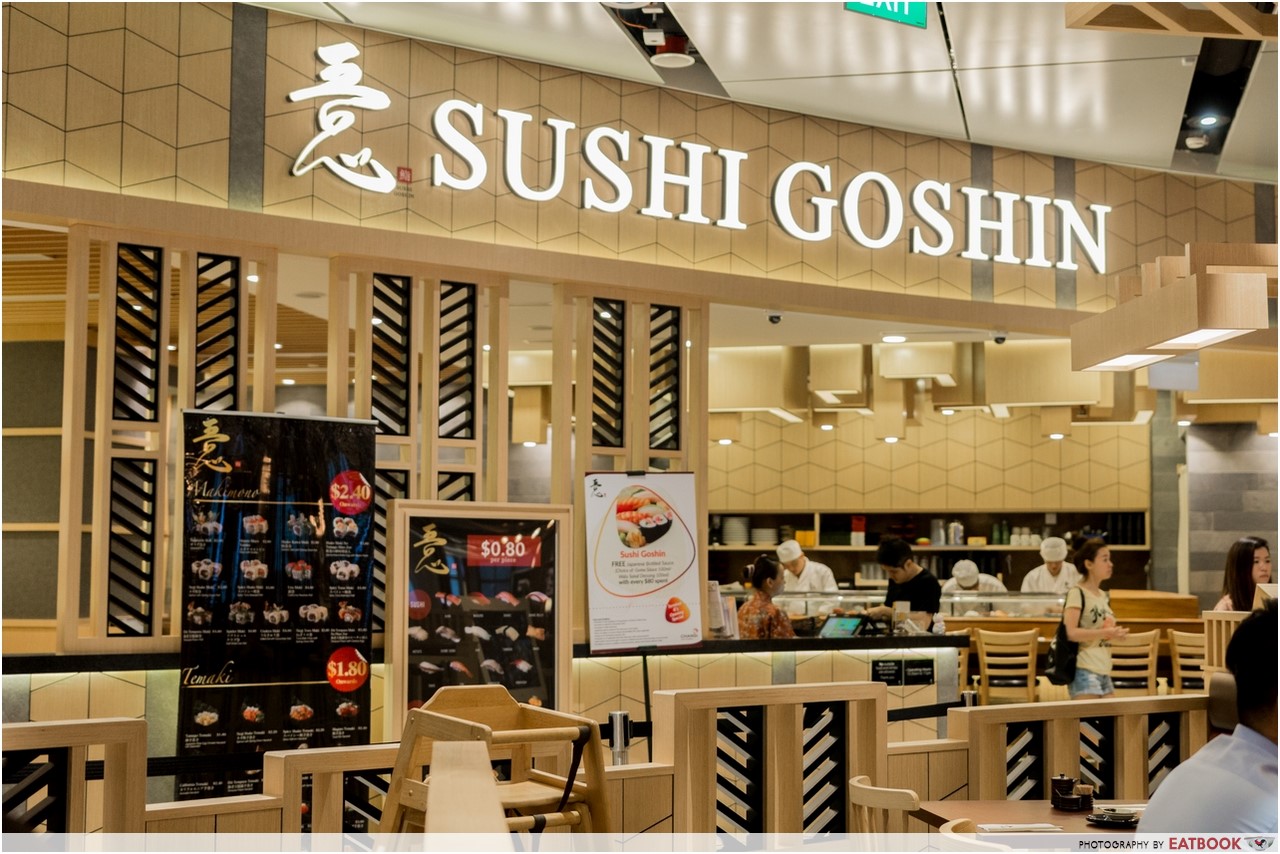 If you only have time to gobble down a few pieces of sushi before catching your flight, Sushi Goshin is the place to go.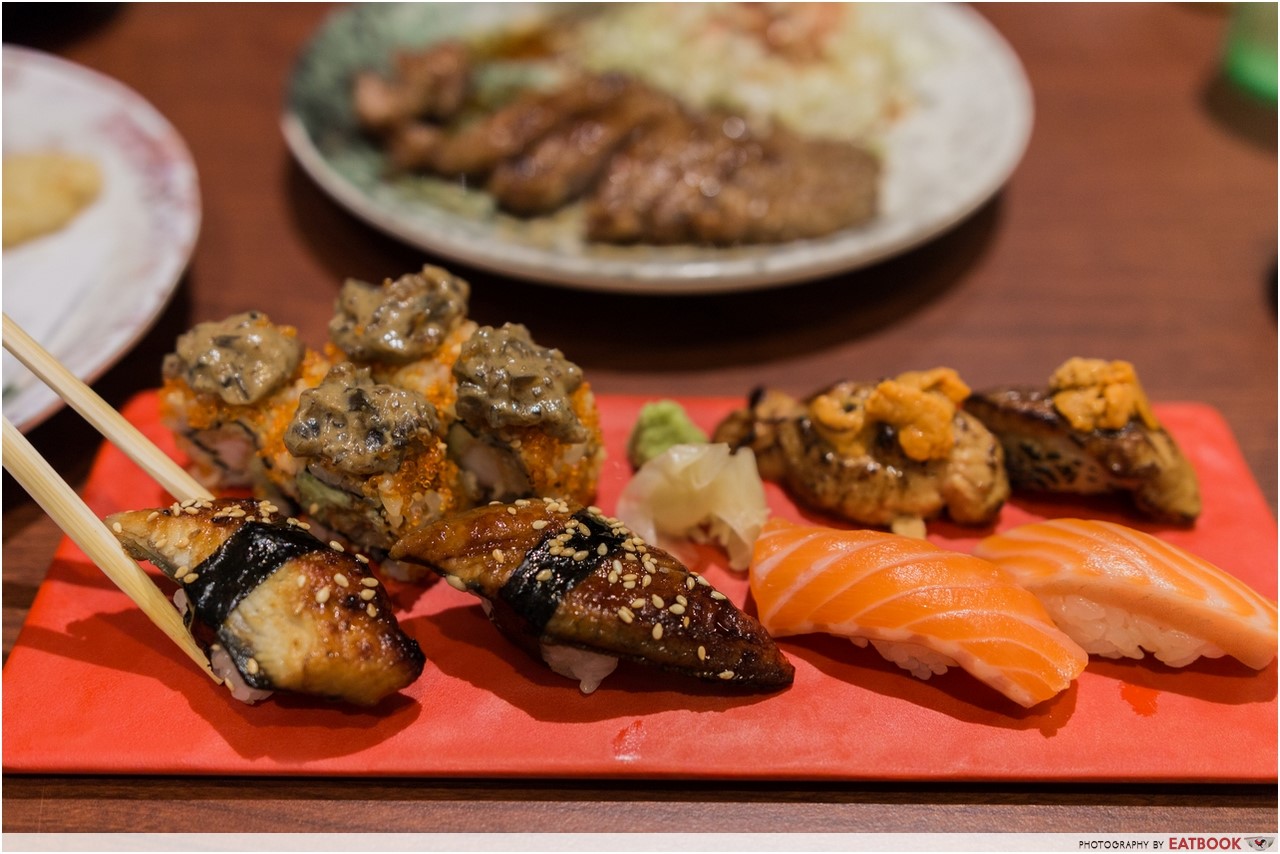 Located on the stretch of restaurants where Andes by Astons, McDonald's, and London Fat Duck are, this Japanese restaurant is known for their $0.80++ sushi. For this price, you can get the usual types of sushi including salmon, ebi, and tobiko.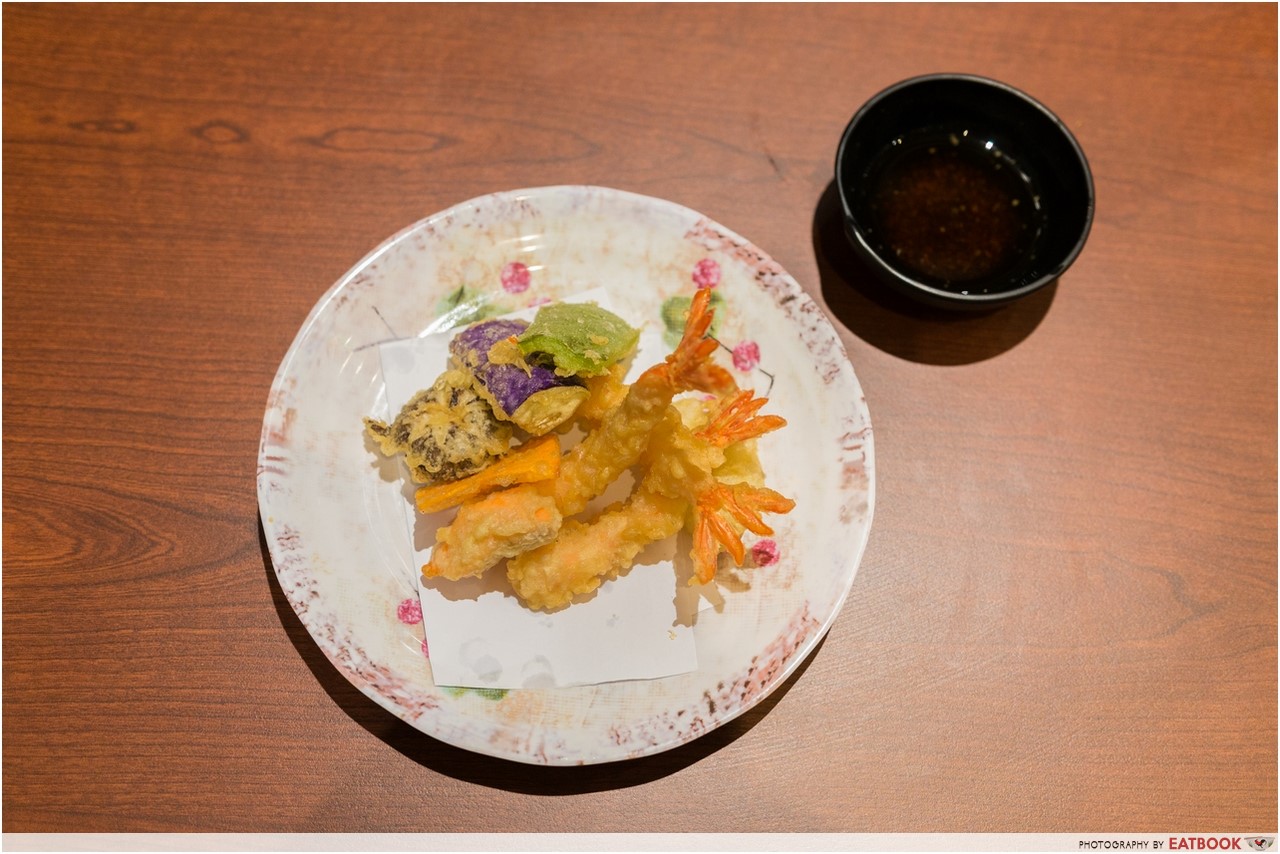 However, the sushi here are pretty small so don't expect them to fill you up. If you're looking for something heavier, they also serve dishes like Tempura Moriawase ($18++). This dish comes with fried prawns, mushrooms, asparagus, pumpkin, and sweet potato pieces. Another noteworthy dish that we tried was their Gyu Teriyaki ($16++/$20++), which is pan-fried beef with house-made sweet sauce!
Unit number: #02-201 (Public area)
Opening hours: Daily 10:30am to 11pm
Tel: 6702 1885
Website
---
3. Ma Mum
---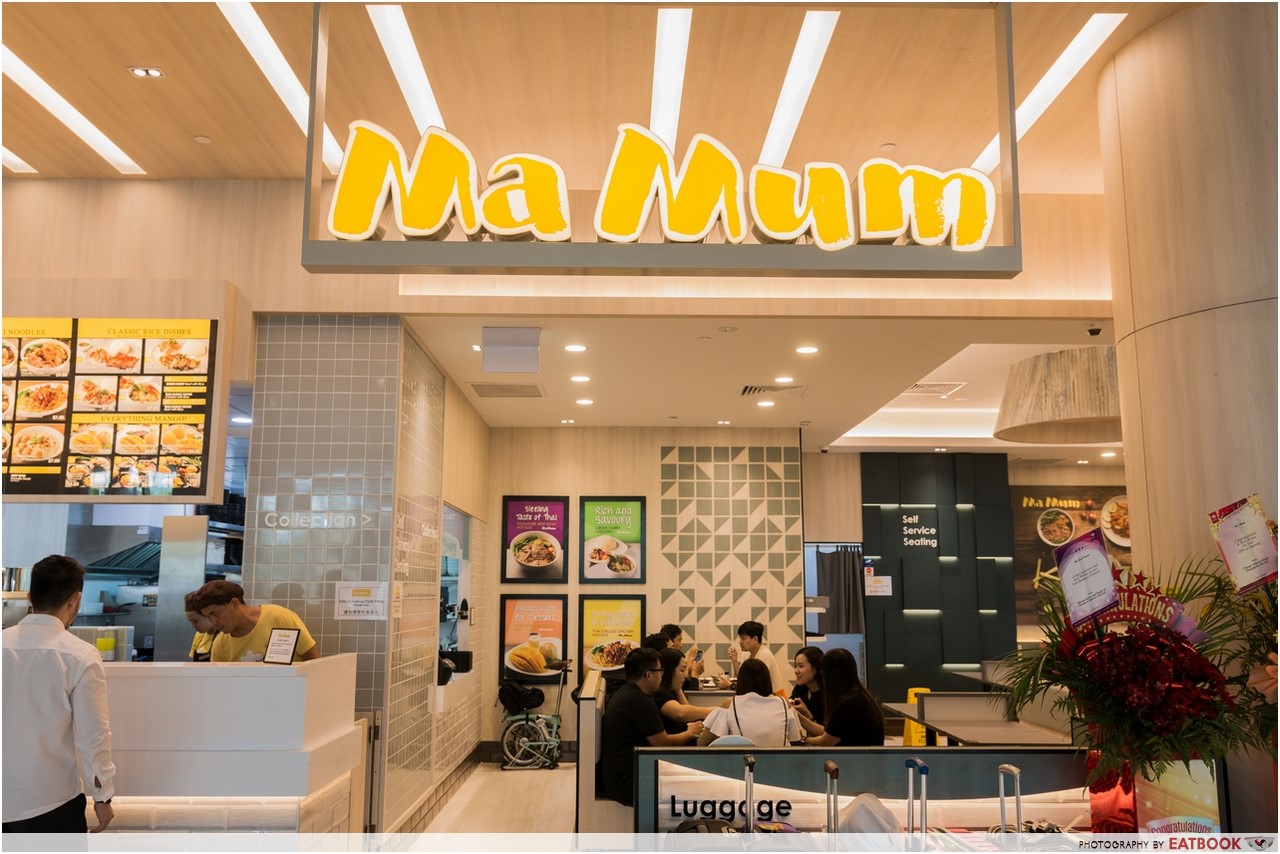 Another eatery that is found at the terminal's public area is Ma Mum. This halal-certified cafe serves a large variety of Asian food, such as Chicken Rendang ($6), Laksa ($5), and Thai Grilled Chicken with Rice ($7.50).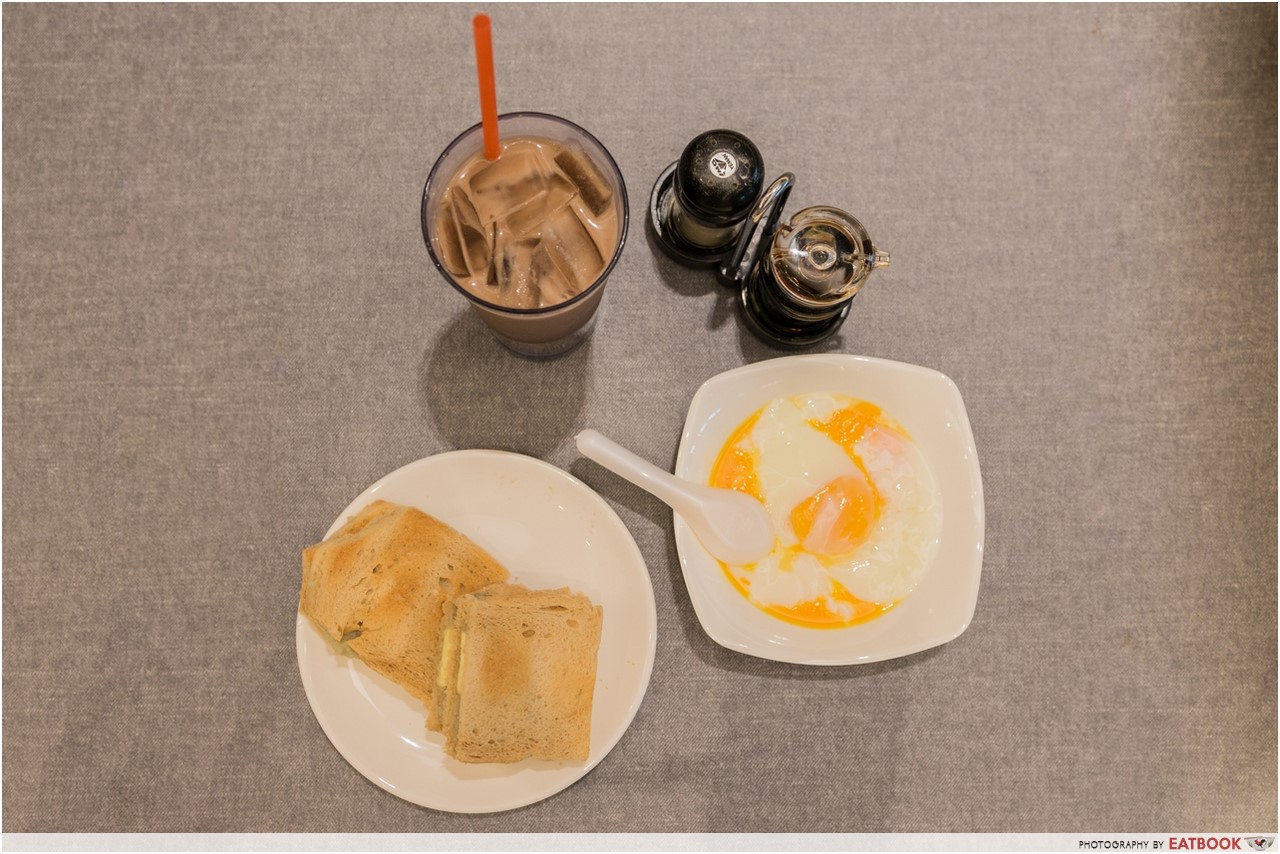 For those looking for breakfast or a snack, Ma Mum also has toast sets. One of their sets, Set A ($4.80), comes with two-soft-boiled eggs, kaya butter toast, and a drink. Other sets include options like strawberry jam muffin, otah bun, or chicken ham & cheese bun.
In their extensive menu, one section that is hard to miss would be their Everything Mango dishes. You can get six different mango-based desserts such as Mango Tango ($5.50), which is mango sticky rice, and Sago with Mango & Coconut Cream ($4.80).
Unit number: #01-04 (Public area)
Opening hours: Daily 7am to 11pm
Tel: 8823 3278
---
4. Banana Leaf Curry 
---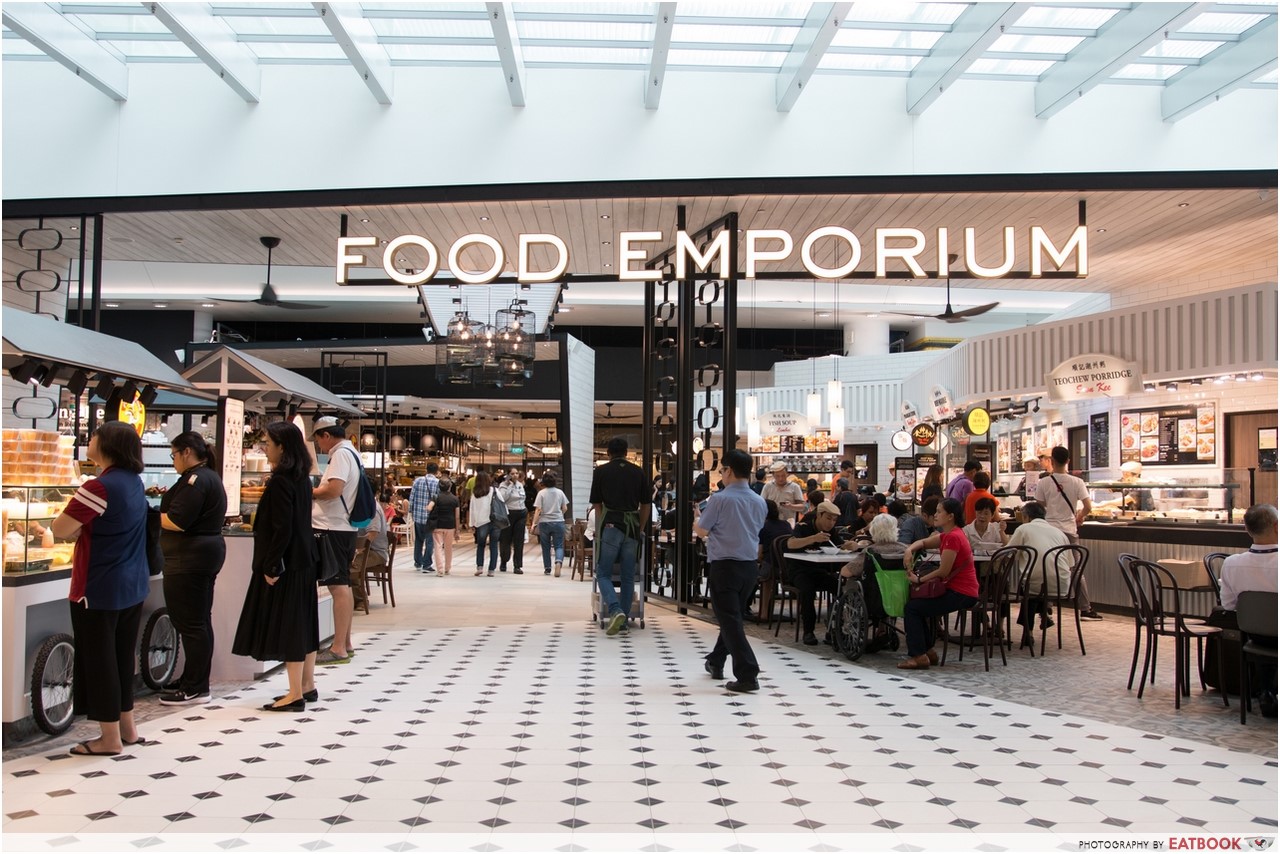 If you are craving for one last roti prata before you leave the country, visit Banana Leaf Curry. Occupying one of the stalls in Food Emporium, a food court found on the second level, Banana Leaf Curry offers Indian cuisine.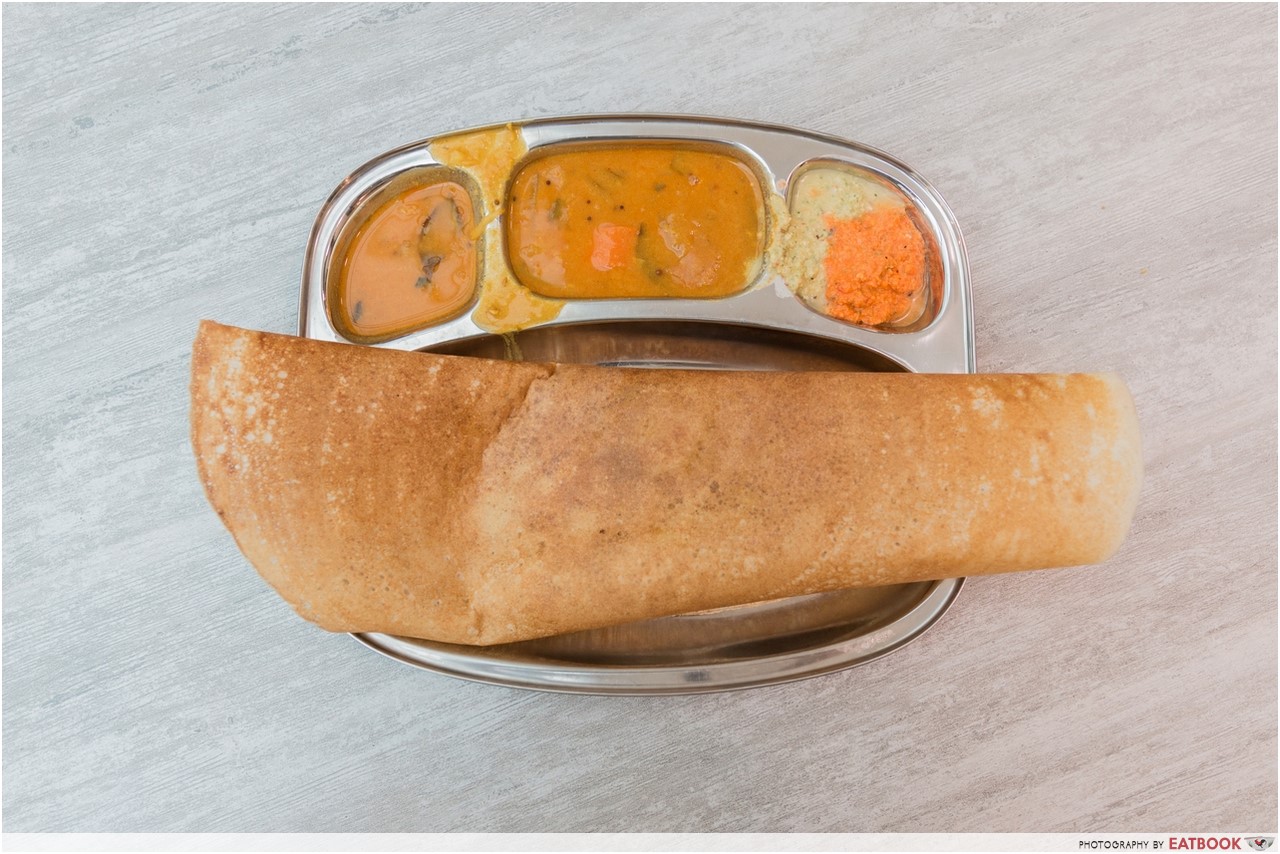 Still in the midst of getting halal certification, this stall serves a wide selection of Indian food, from prata to thosai and Indian rojak. A huge piece of Plain Thosai goes at $2, and it also comes in other flavours such as Onion ($2.50), Masala ($3.50), and Egg ($2.50).
Besides prata, you can also order a la carte dishes like Fish Curry ($4), Butter Chicken ($4), and Mutton Curry ($4.50) to go with your briyani rice!
Unit number: #02-205 (Public area)
Opening hours: Daily 5am to 11pm
---
5. Nyonya Kitchen
---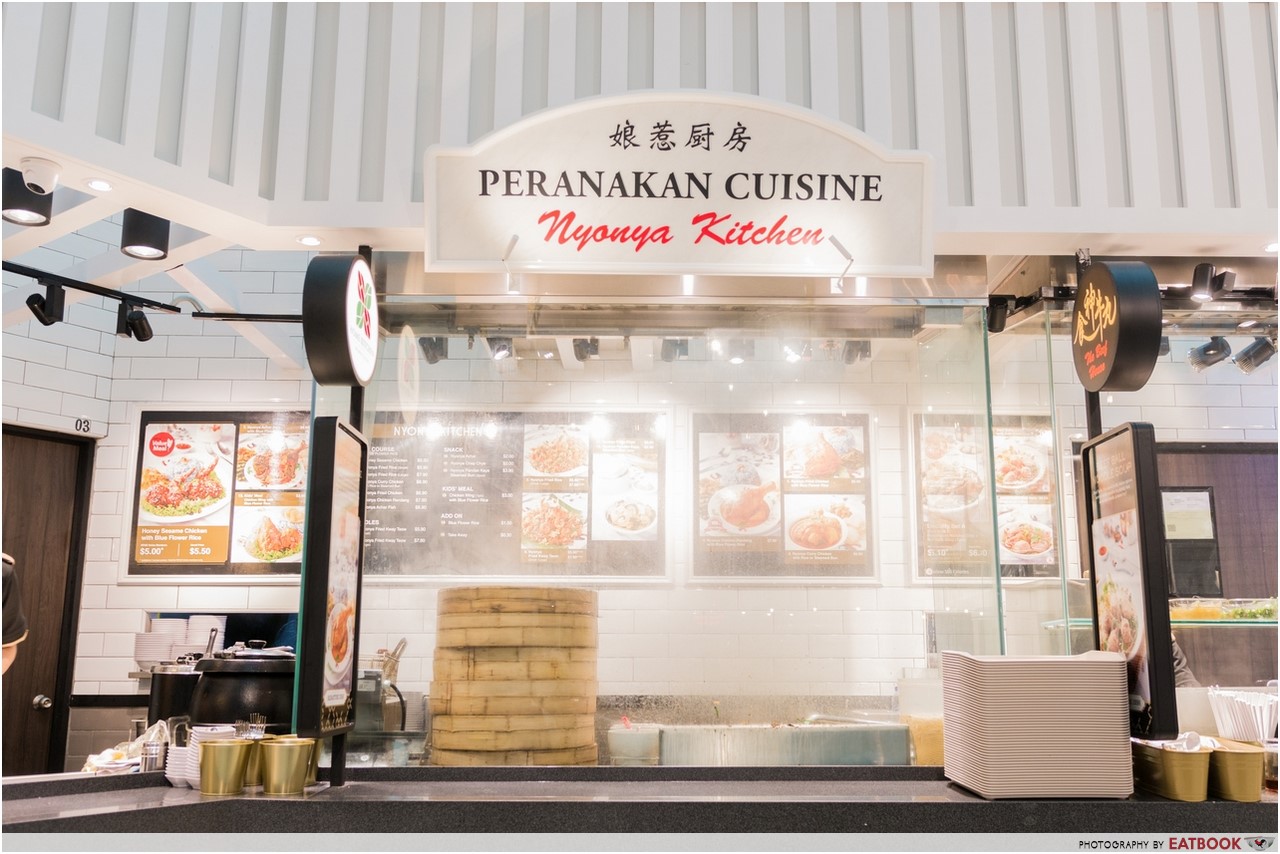 Also found at Food Emporium, Nyonya Kitchen is another stall that stood out to me. Located near the entrance of the food court, Nyonya Kitchen sells Peranakan dishes.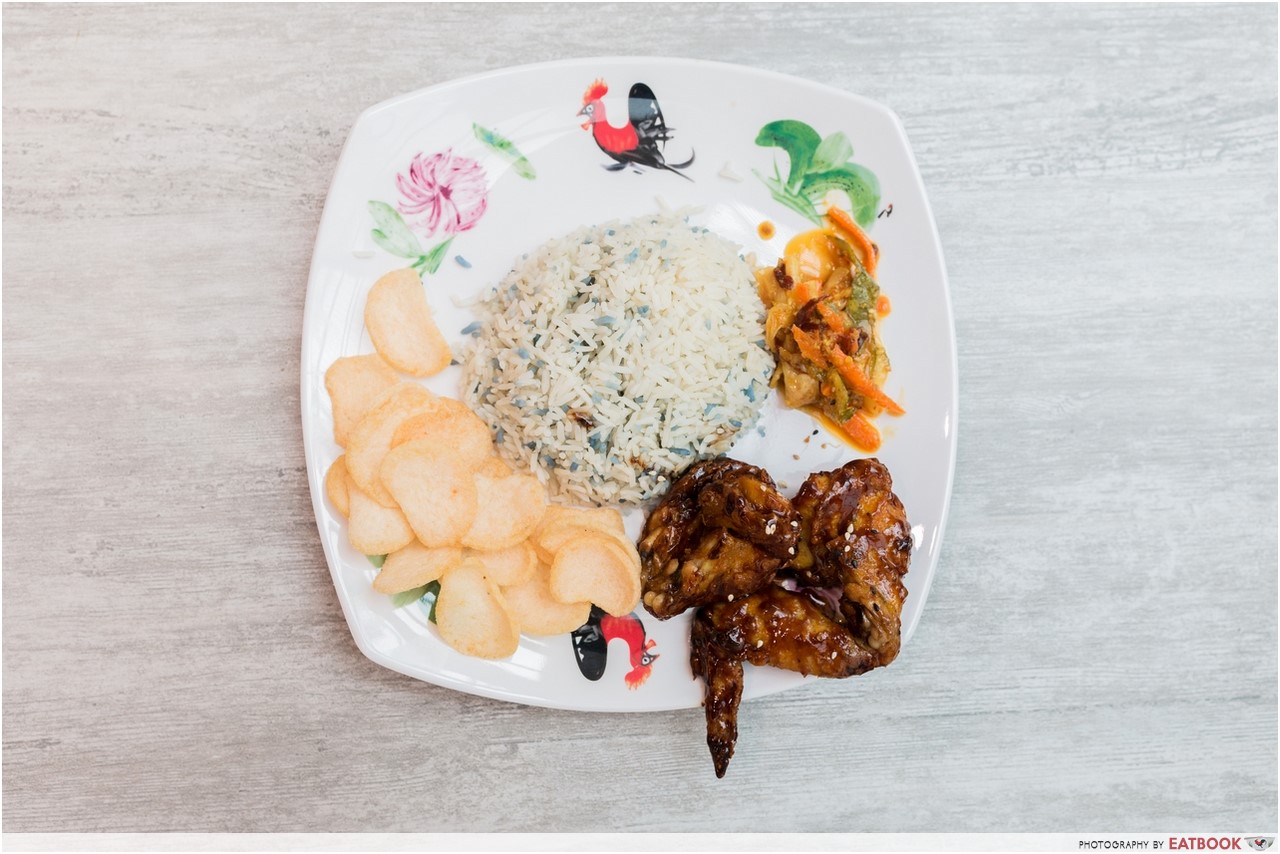 Intrigued by the unique look of it, we tried one of their most popular dishes, Honey Sesame Chicken With Blue Flower Rice ($5.50). Served with achar and fried prawn crackers, the well-marinated honey sesame chicken reminded us of Korean fried chicken. The rice, which was a mixture of white and blue-coloured rice, was fragrant and lightly flavoured.
Some other dishes that can be found at the stall include Nyonya Curry Chicken With Rice Or Steamed Bun ($6.90), Nyonya Fried Kway Teow ($5.90), and Nyonya Chicken Rendang.
Unit number: #02-205 (Public area)
Opening hours: Daily 5am to 11pm
---
6. Treasure Yi Dian Xin 
---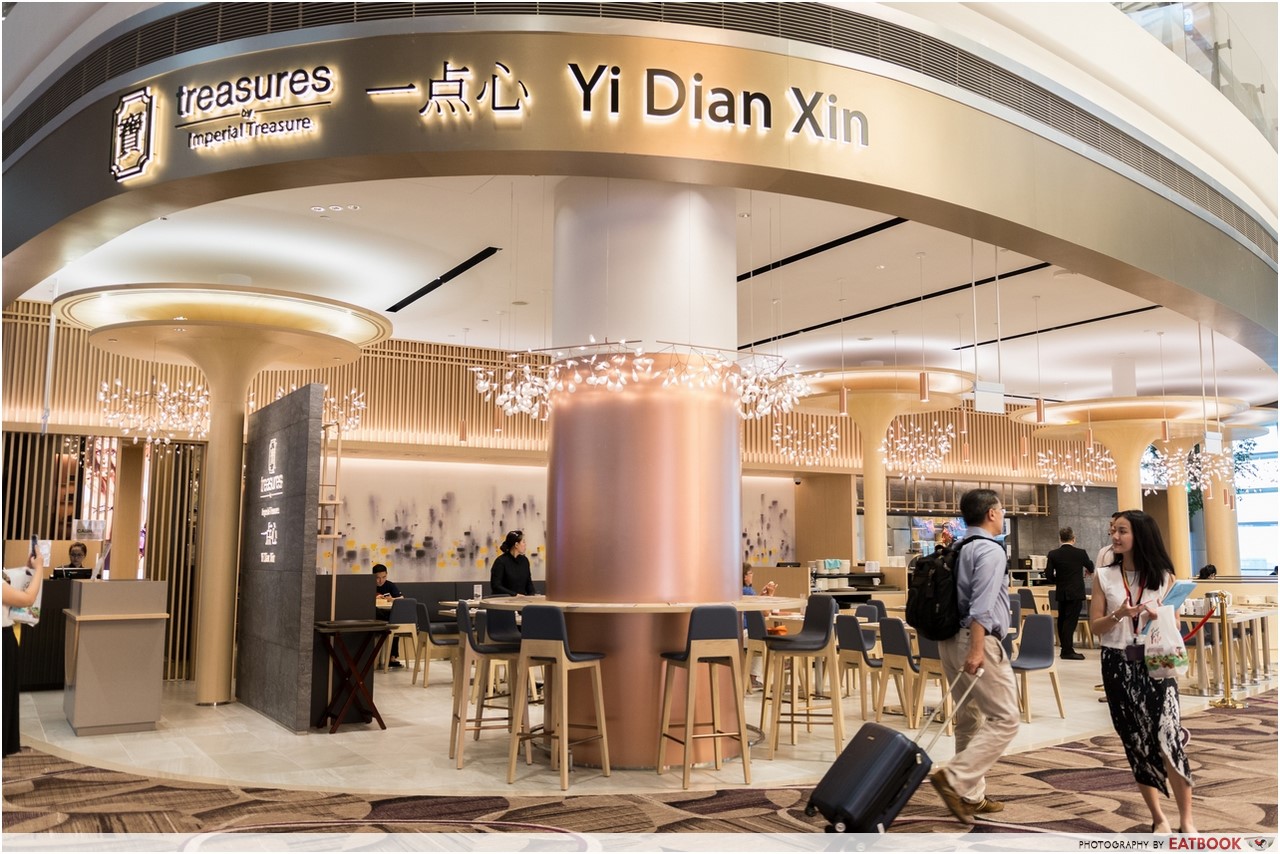 Opened by Imperial Treasure, Treasures Yi Dian Xin is a dim sum restaurant that adopts a more casual concept compared to the other Imperial Treasure restaurants. Found on the second level of the transit area, the restaurant serves not only dim sum but also congee, noodles, and roast meats.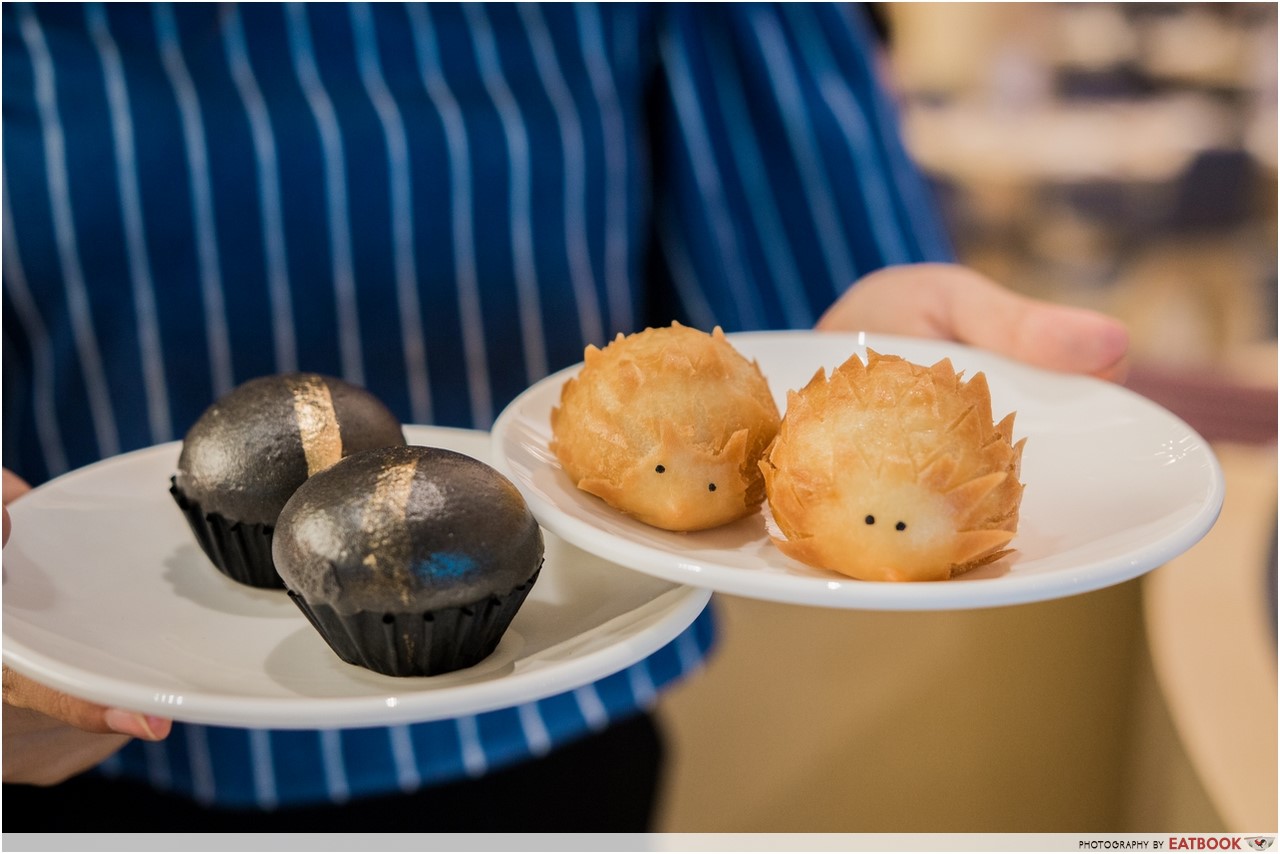 One dish unique to Treasures Yi Dian Xin would be their Deep Fried Porcupine Bun With Red Bean Paste ($6.30++ for three pieces). A sure hit with kids, these cute buns will definitely entertain the young ones who are getting restless during the pre-boarding wait.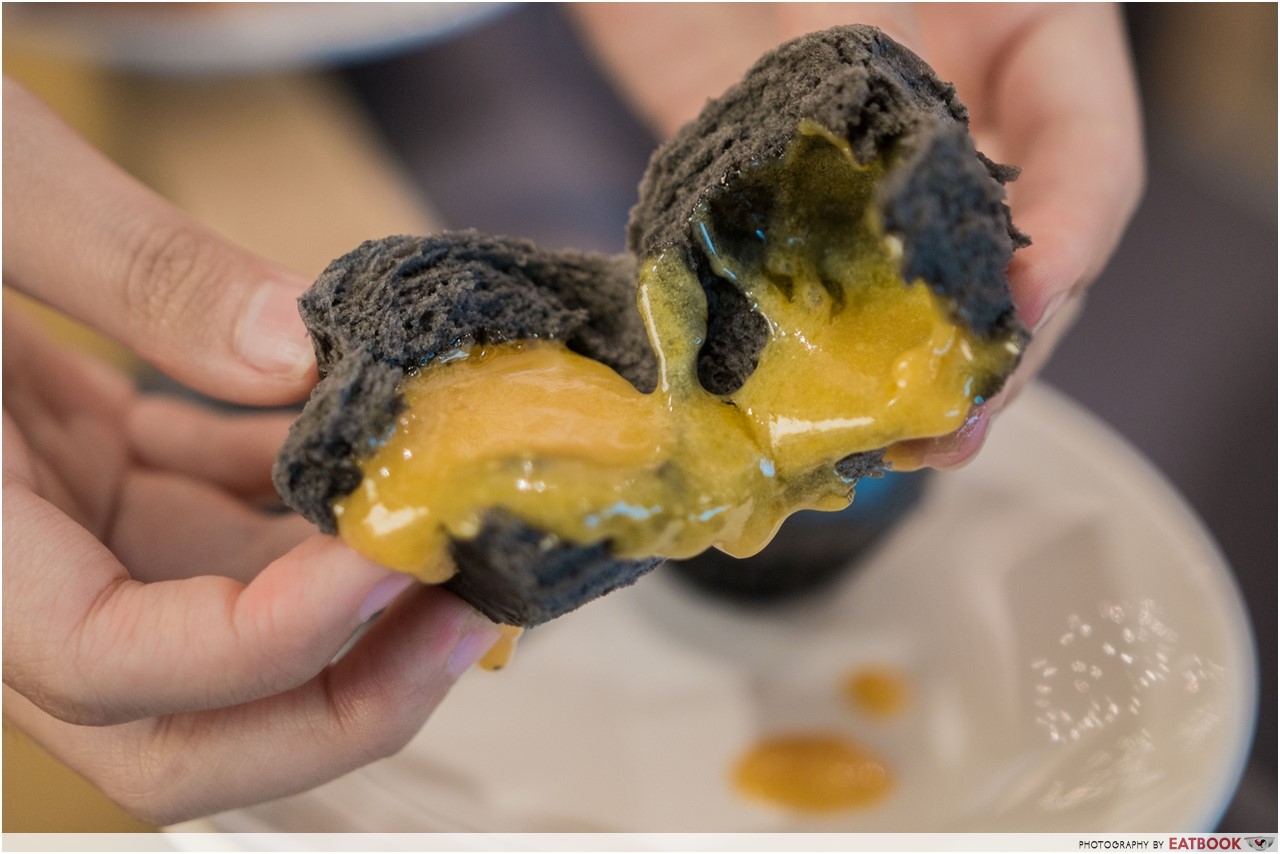 If you're dining there, you also shouldn't miss out on their Steamed Salted-Egg Yolk Black Custard Bun ($5.70++ for three pieces). For the ones that we had, the fillings did not just flow out but exploded out of the bao when we tore them open!
Unit number: #02-41 (Transit area)
Opening hours: Daily 6am to 12am
Tel: 6283 3283
Website

---
7. Tiger Den 
---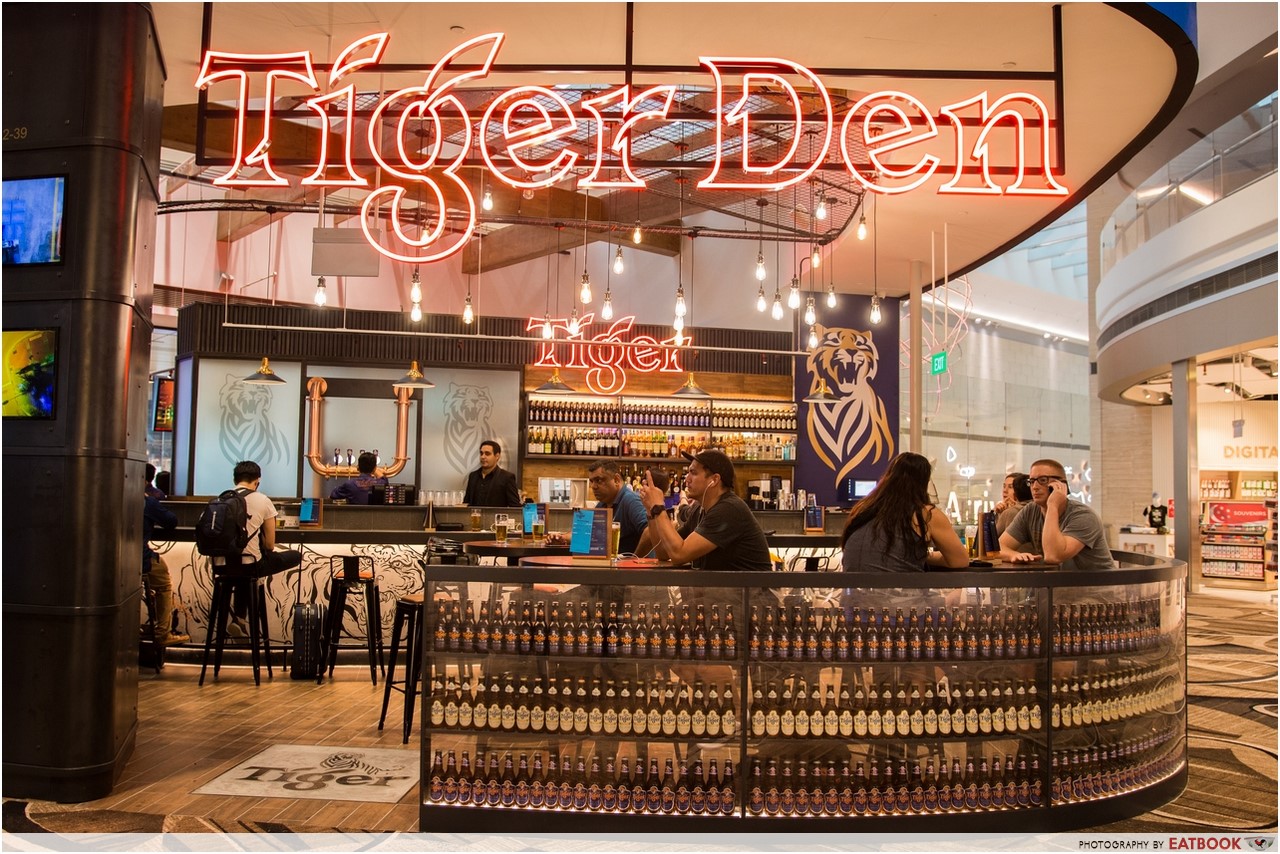 Of all the dining options available at Terminal 4, the one that impressed me most was Tiger Den. A bar-like eatery opened by Tiger Beer, Tiger Den is a chic bar that serves interesting bites and, of course, beers.
Aside from a classic bottle of Tiger ($13++), you can also try other variations such as Tiger Black ($14++), Tiger White ($14++), or Tiger Silver ($12++), which is their lower-calorie version!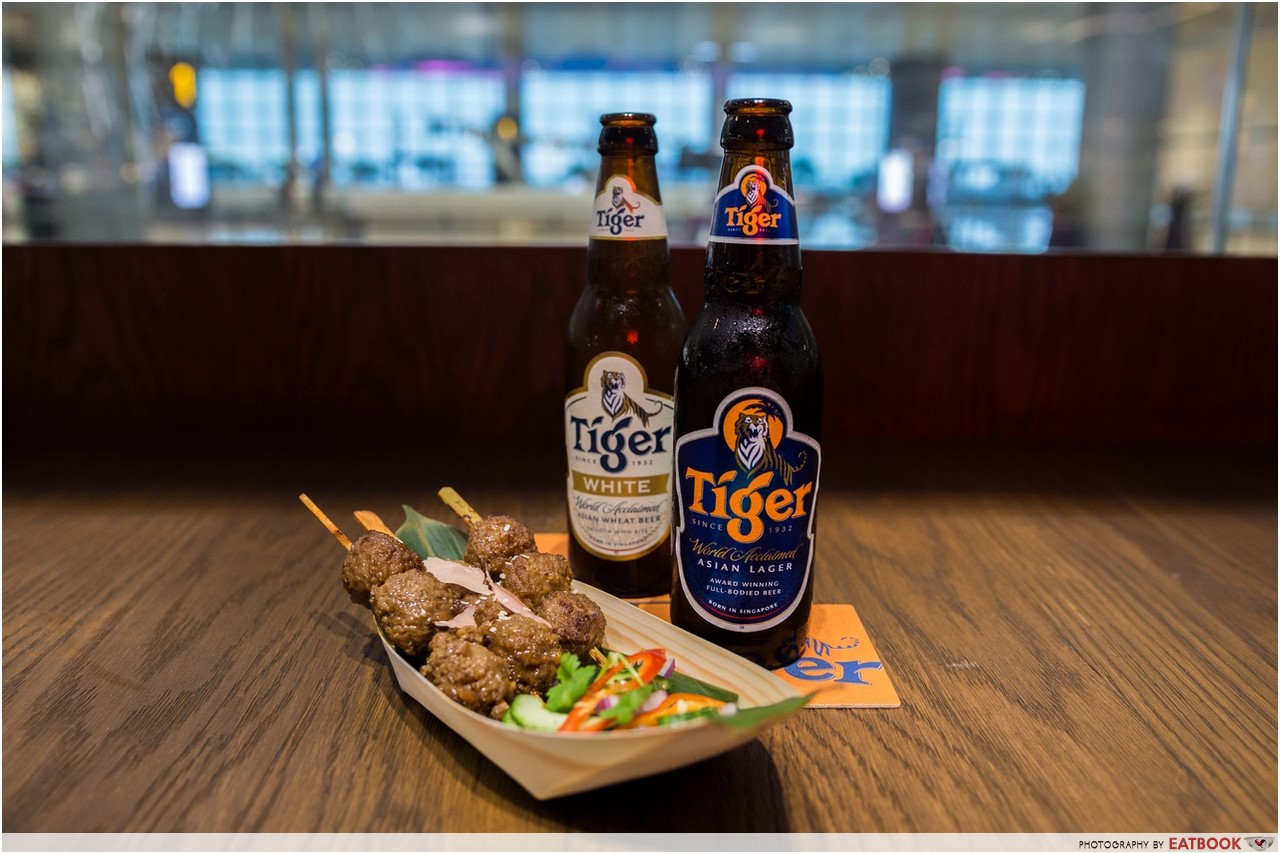 The highlight would be their bar bites, which is made up of mostly hawker food such as Kaya Toast ($3++) and Char Siu Pork Bun Sliders ($12++ for two pieces). We also tried their Yakitori ($9++/$16++), which was beef balls served on skewers. Surprisingly soft and fatty, the meat was a little too strongly flavoured on its own but paired well with the cold beers!
Unit number: #02-39 (Transit area)
Opening hours: Daily 24 hours
Tel: 6386 7850
---
8. Ipoh Lou Yau 
---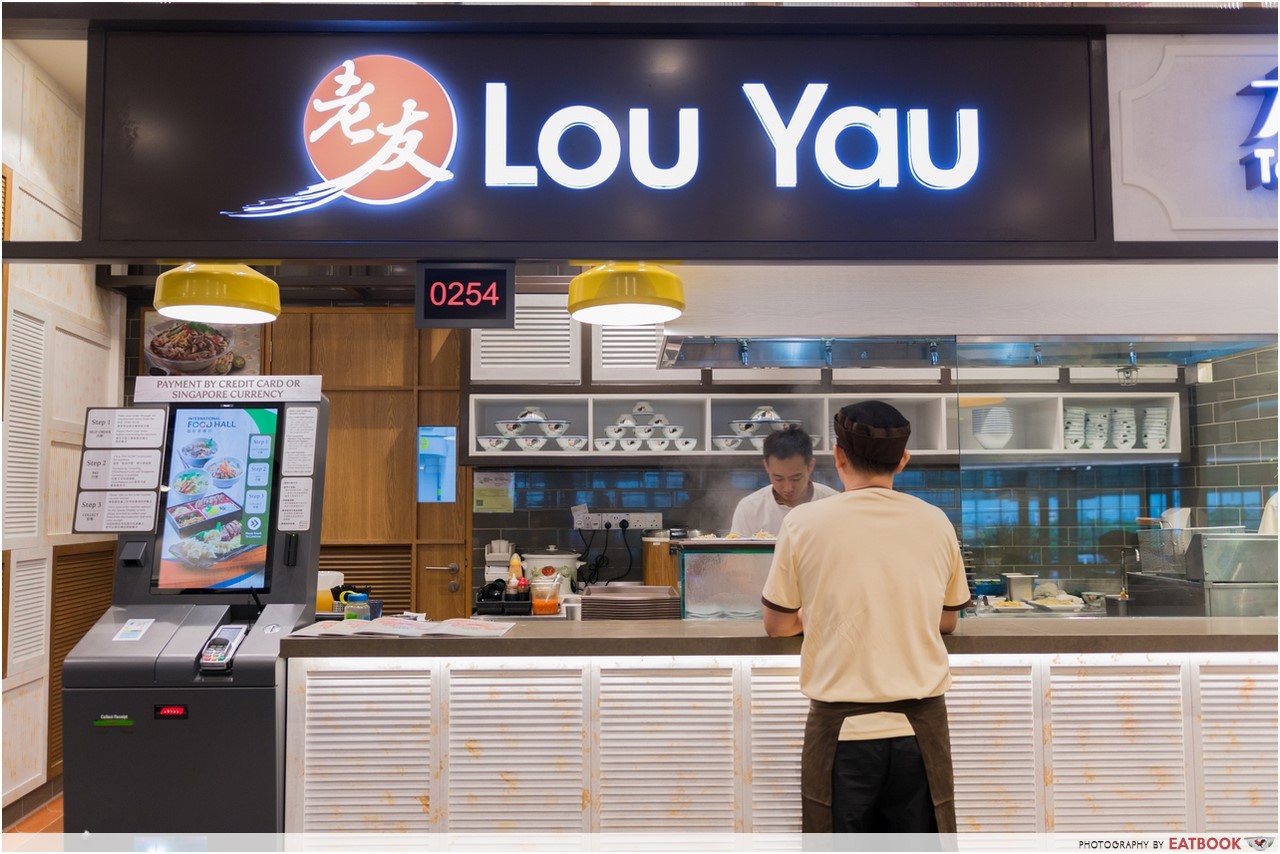 If you missed the opportunity to check out Food Emporium, the transit area also has another food court called International Food Hall. Located above Treasures Yi Dian Xin, the food court has nine different stalls, each serving cuisines from different countries.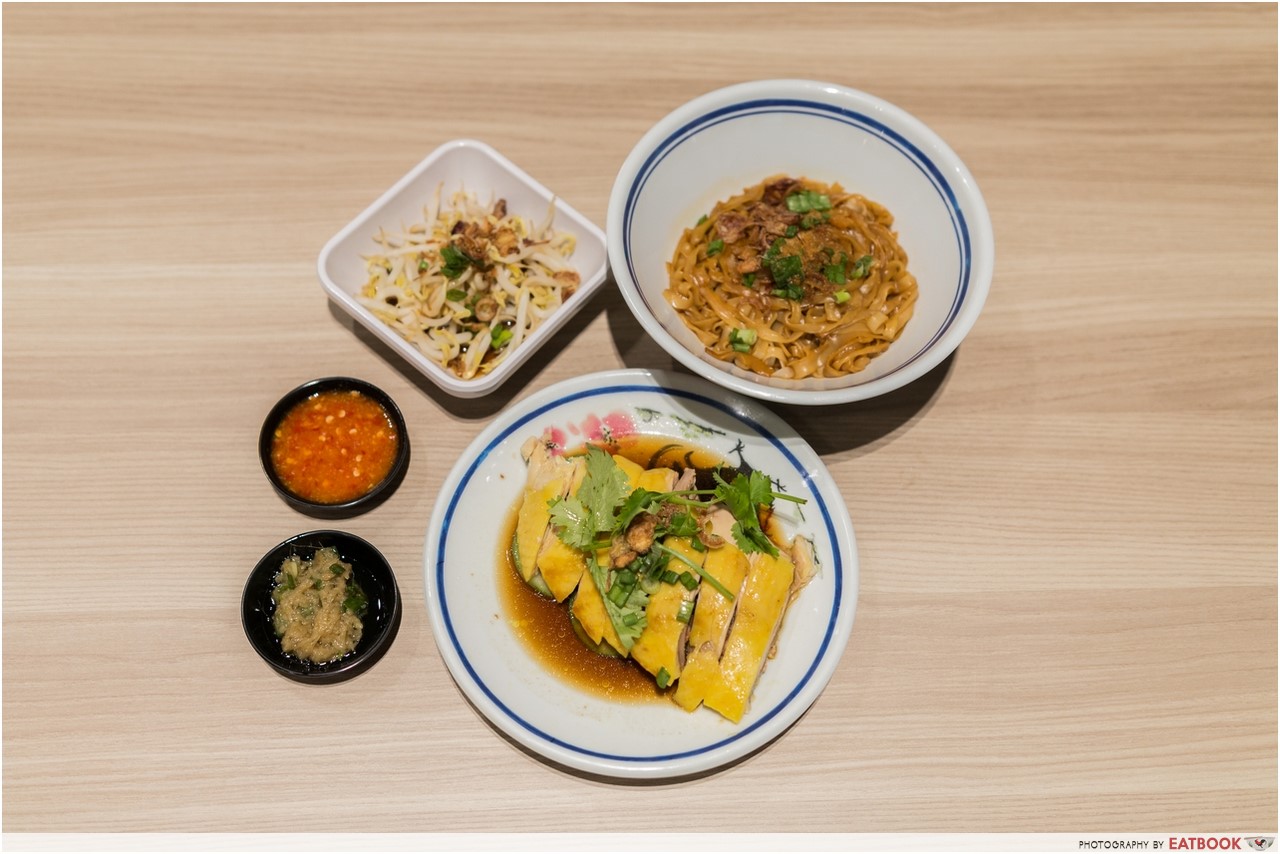 Ipoh Lou Yau is one of the stalls that serve Malaysian food. Their best-selling set would be the One Person Hor Fun Set that is priced at $8.90. Imported from Ipoh, the hor fun comes in both dry and soup versions. On top of a serving of bean sprouts, the set also comes with a generous portion of steamed chicken.
If that portion of chicken isn't enough, you can also get their Boiled Kampong Chicken ($9.50/$19.90/$39.90). To go with your meal, the stall sells drinks like Ipoh Herbal Tea ($2.50) and Luo Han Guo Longan Tea ($2.50)!
Unit number: #02-228 (Transit area)
Stall number: #02-K38
Opening hours: Daily 24 hours
---
9. Hong Kong Sheng Kee Noodle House
---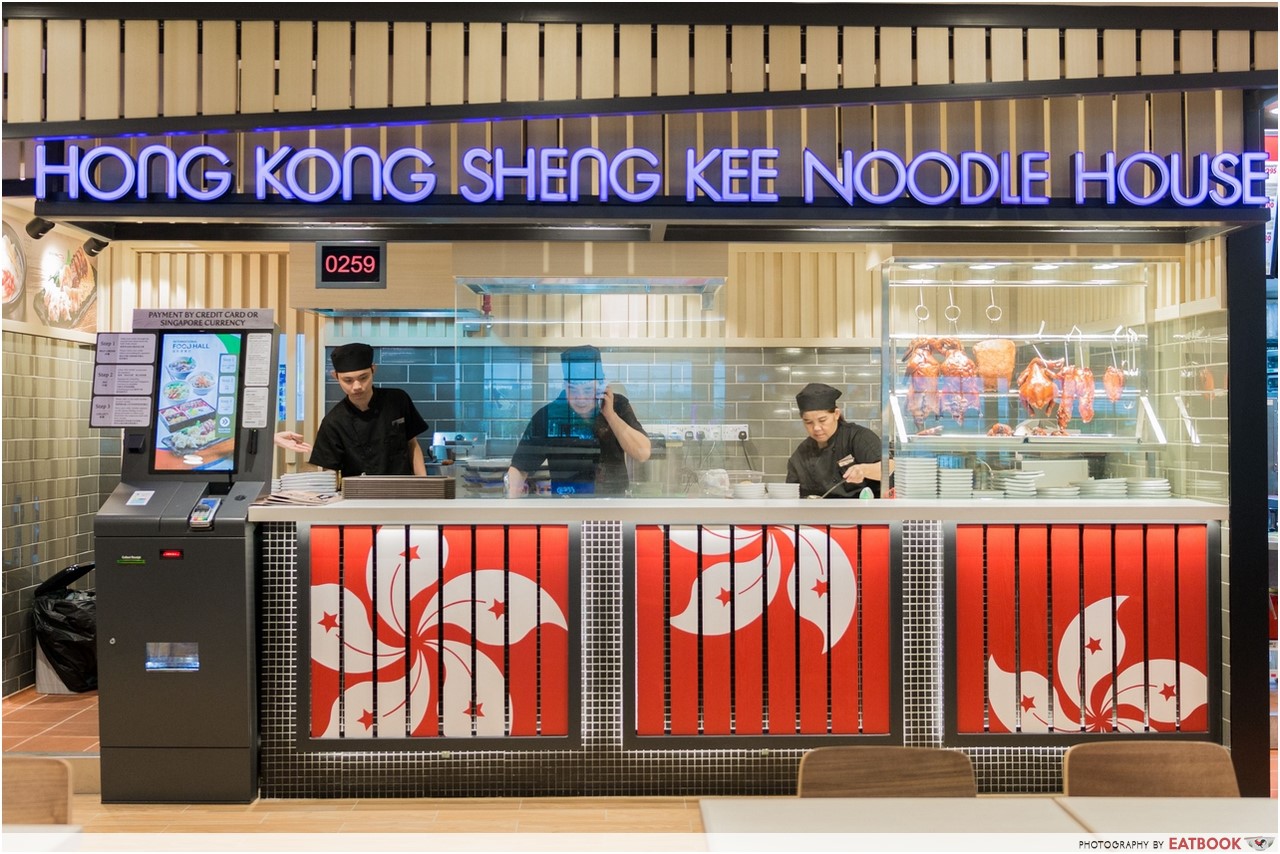 Even if you are already set for a flight to Hong Kong, that does not mean you cannot start your dim sum feast at the airport. Also located in International Food Hall, Hong Kong Sheng Kee Noodle House is a stall that specialises in Cantonese cuisine.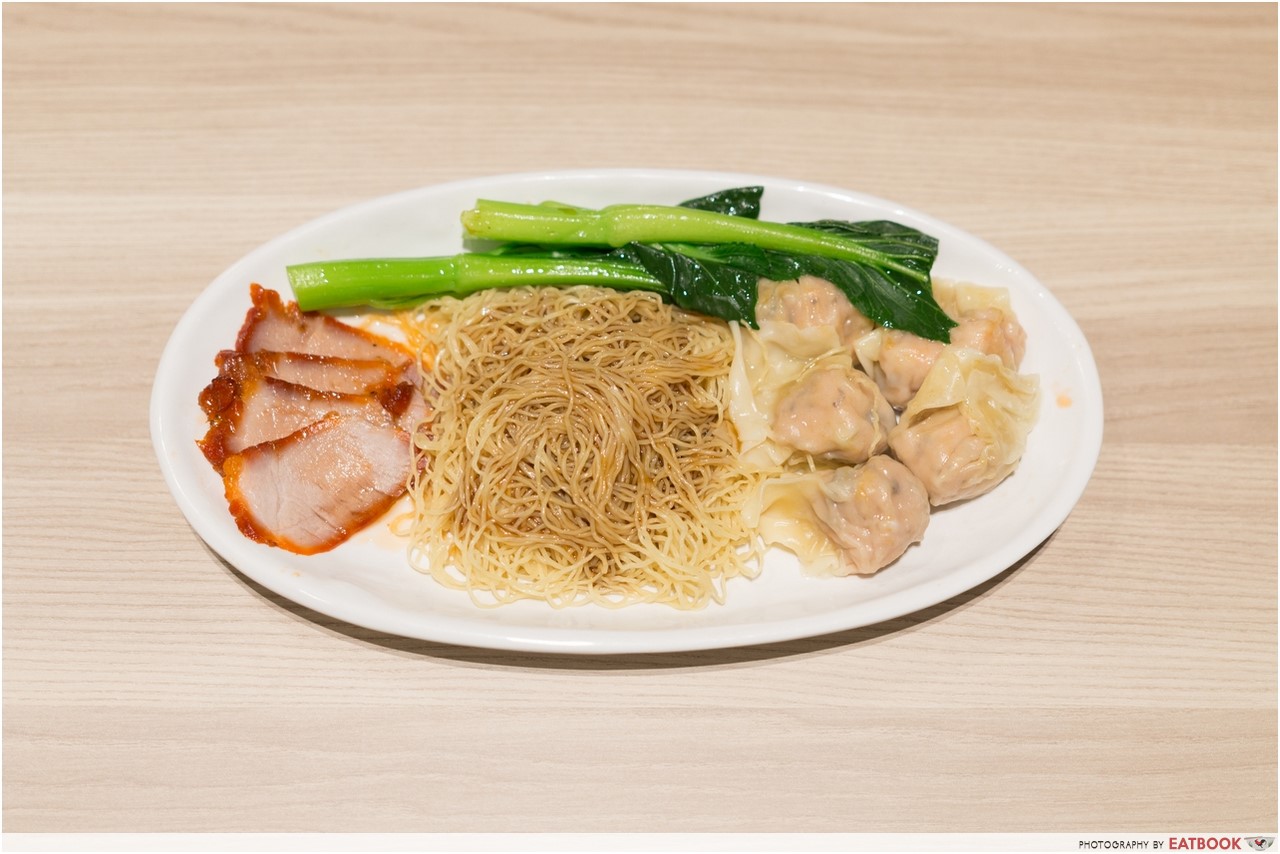 Besides dum sum, roasts meats, and congee, their many specialties also include wanton noodles. At $7.50, their HK Dumpling Noodle in Oyster Sauce is a must-try. The highlight of the dish would be the huge dumplings packed with shrimps.
If you can't get enough of the chewy and tasty wanton, they also serve HK Wanton Soup ($7.50), which is a bowl of soup with just wantons!
Unit number: #02-228 (Transit area)
Stall number: #02-K35
Opening hours: Daily 24 hours
---
10. Bowl Thai
---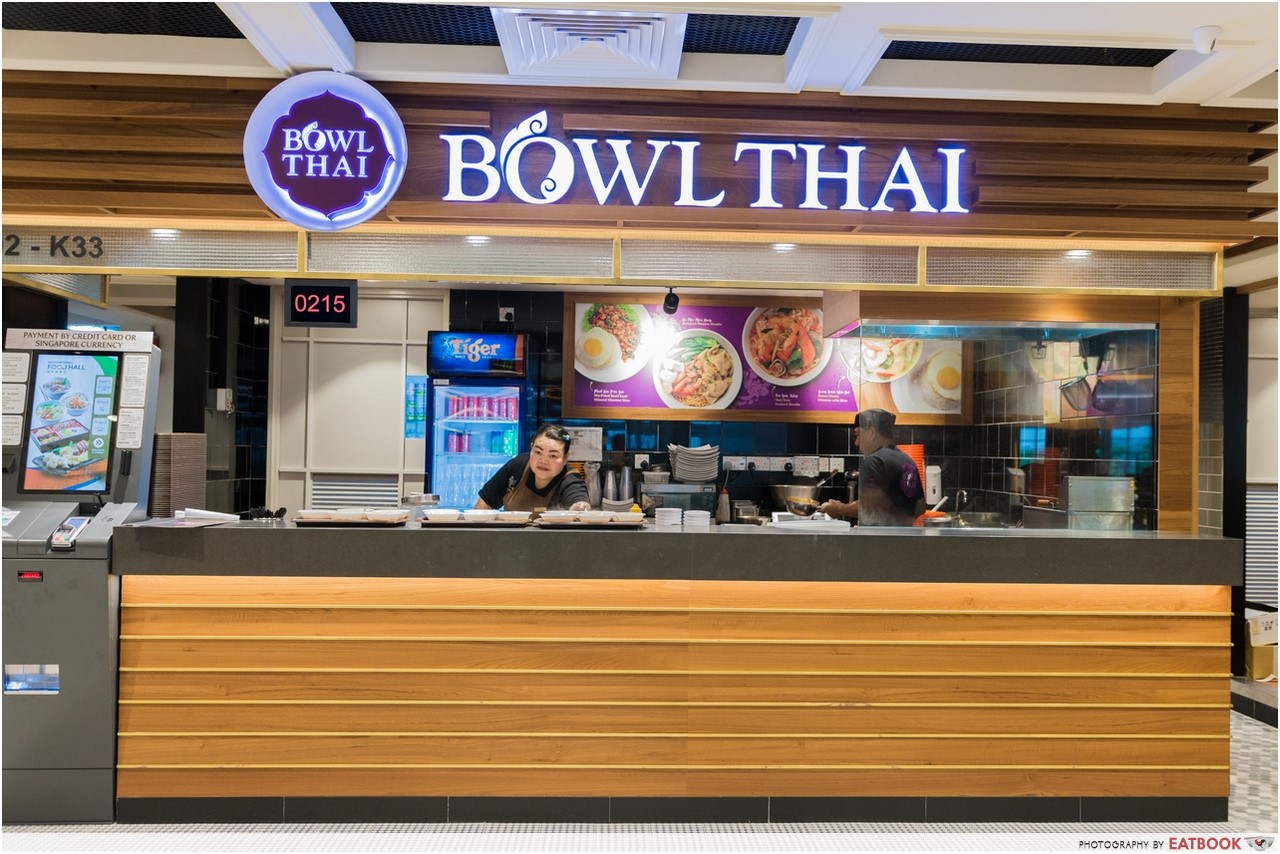 If Malaysian or Hong Kong food are not your thing, International Food Hall also has a stall that sells Thai food. Bowl Thai serves huge bowls of noodles such as Authentic Beef Noodle ($10.50), Clear Tom Yum Fried Fish ($9.50), and Authentic Stewed Beef Noodle ($9.50).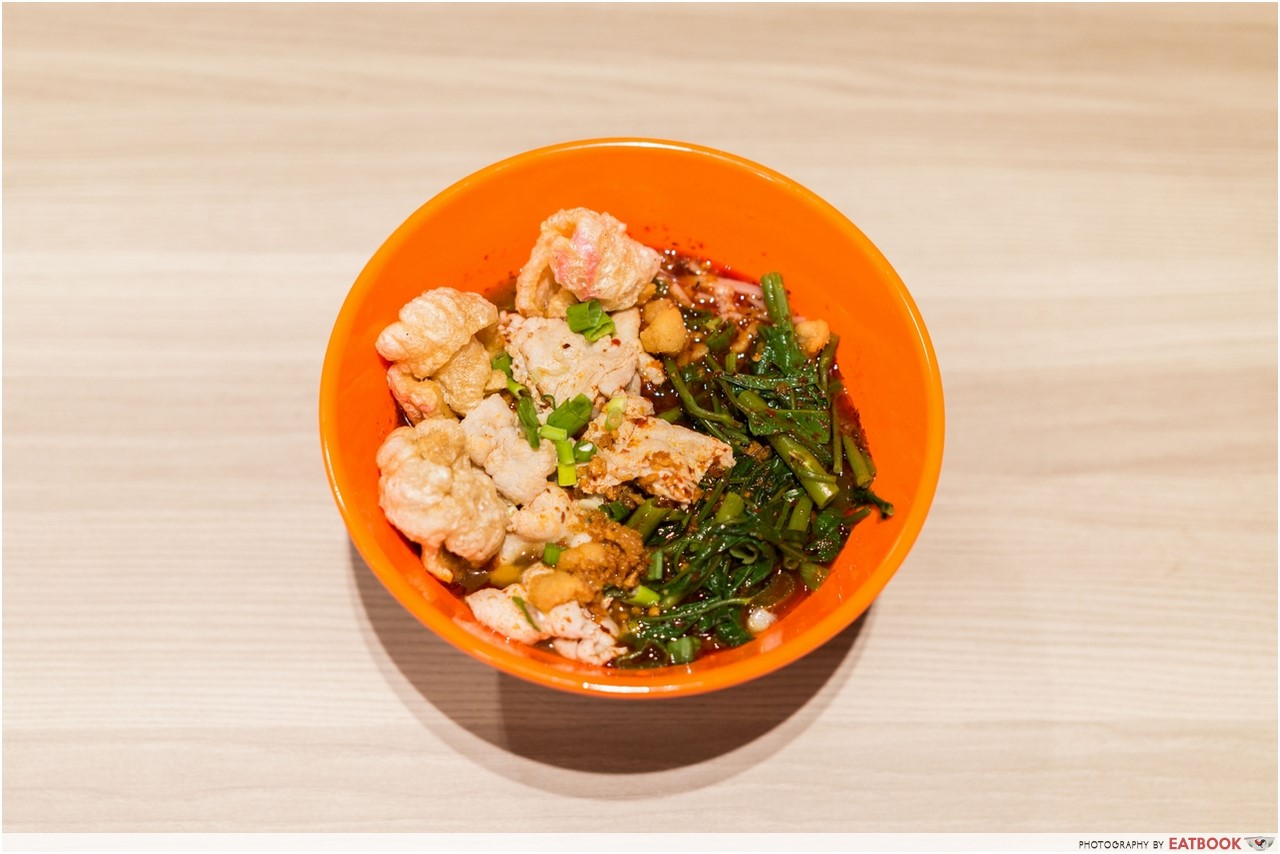 While we were there, we tried their Street Side Spicy Pork Combination Noodle ($9.50). With vermicelli as the primary ingredient, the bowl came with pork slices, pork balls, and minced pork. A mixture of sour, salty, and spicy tastes, the hearty dish was tasty and value-for-money but definitely a killer for those who are not good with spicy food!
For an additional $4, all their dishes can also be made into a set meal which comes with Tom Yum Fish Soup and Papaya Salad.
Unit number: #02-228 (Transit area)
Stall number: #02-K33
Opening hours: Daily 24 hours
---
Start your holiday early
---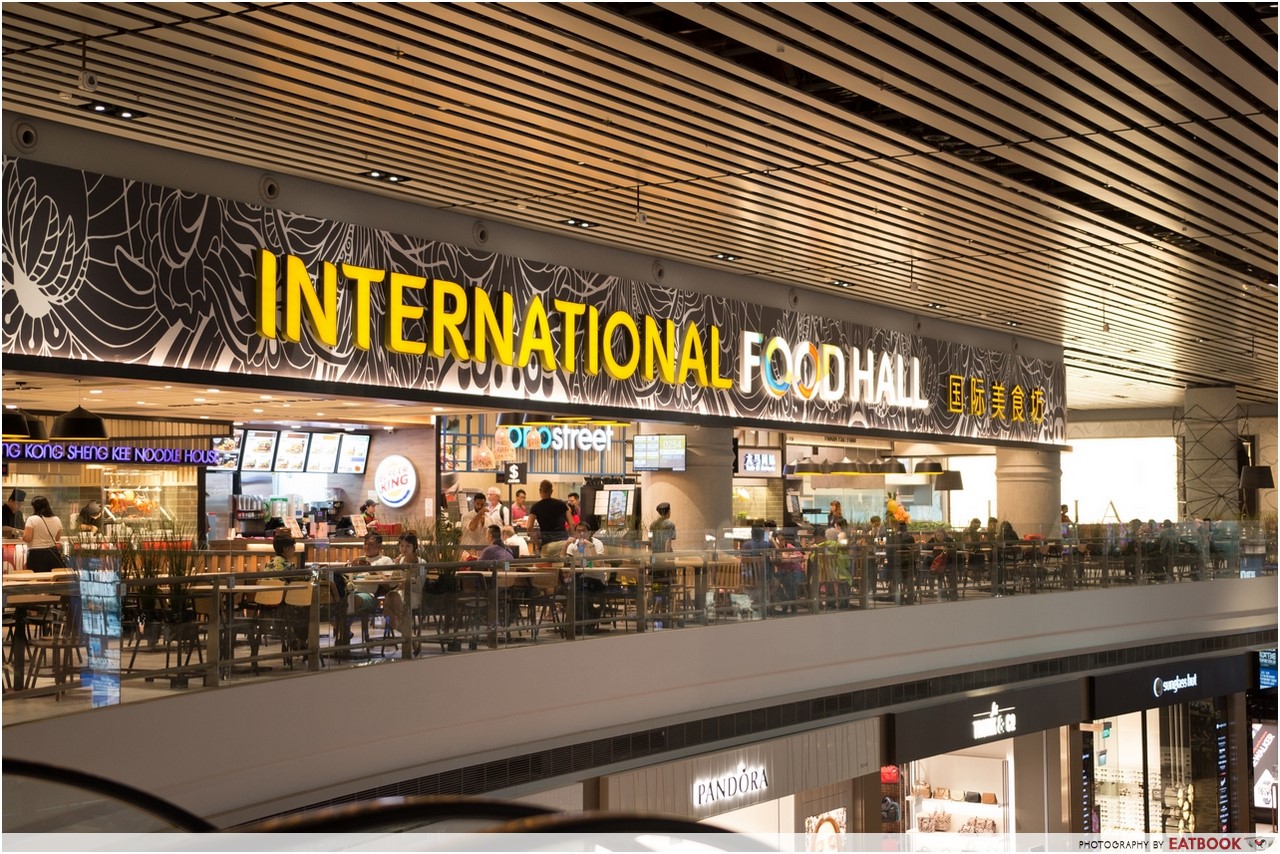 If you think your holiday starts when you hop onto the plane, think twice. With so many food options found in the new terminal, you would probably want to pack your bags and leave for the airport earlier to start your feast! If you'd rather eat before coming to the airport, check out these Expo food places or Bedok hawker gems!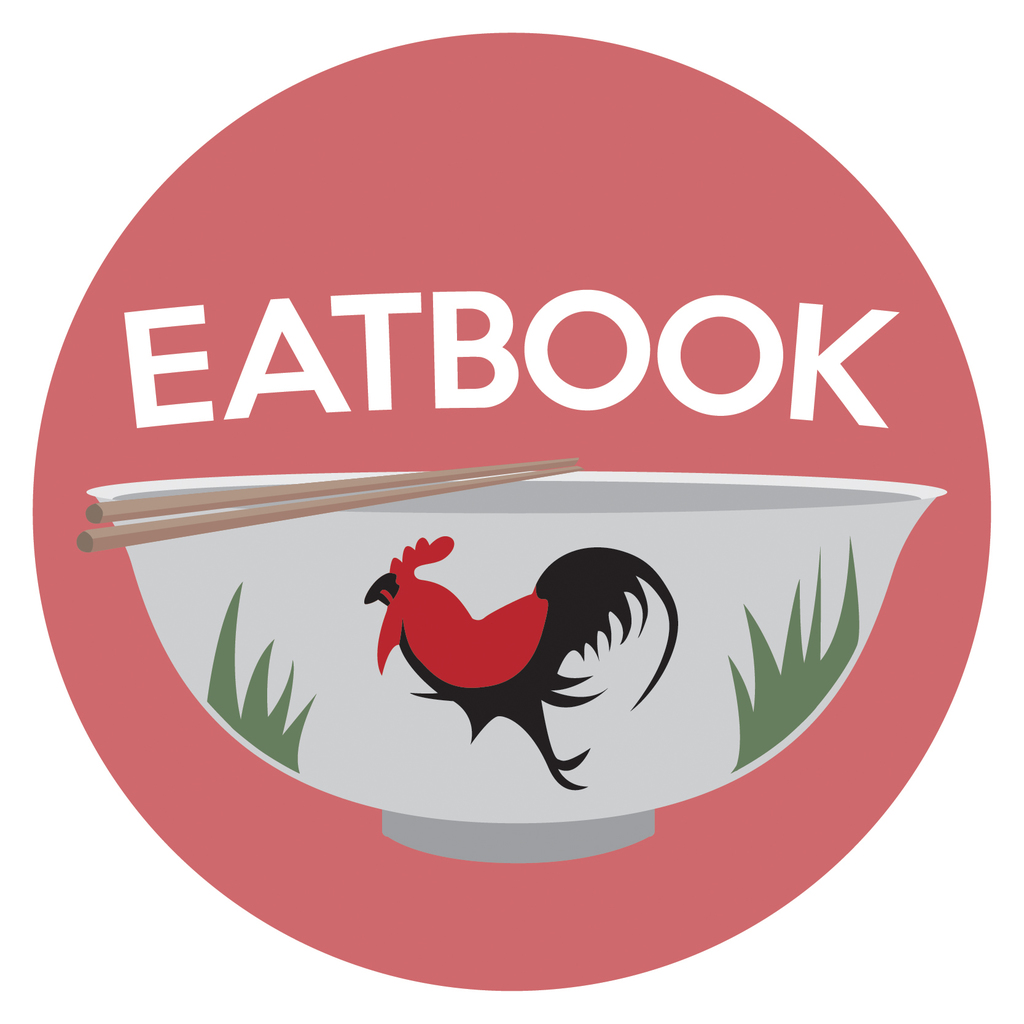 Drop us your email so you won't miss the latest news.