---
Pasir Panjang Food Centre offers more than you'd expect
---
There was a period of time after my O level exams when I visited my auntie and uncle's house almost every week, and they'll always drive me around to grab some good food in the vicinity. One place that we would always head to is Pasir Panjang Food Centre. Pasir Panjang Food Centre consists of rows of interesting food stalls, with grub ranging from salt-baked crabs, to char kway teow topped with a mountain of green vegetables. Without further ado, here are seven delicious food stalls from Pasir Panjang Food Centre that will leave you with a satisfied tummy.
---
1. Seng Huat Hokkien Mee
---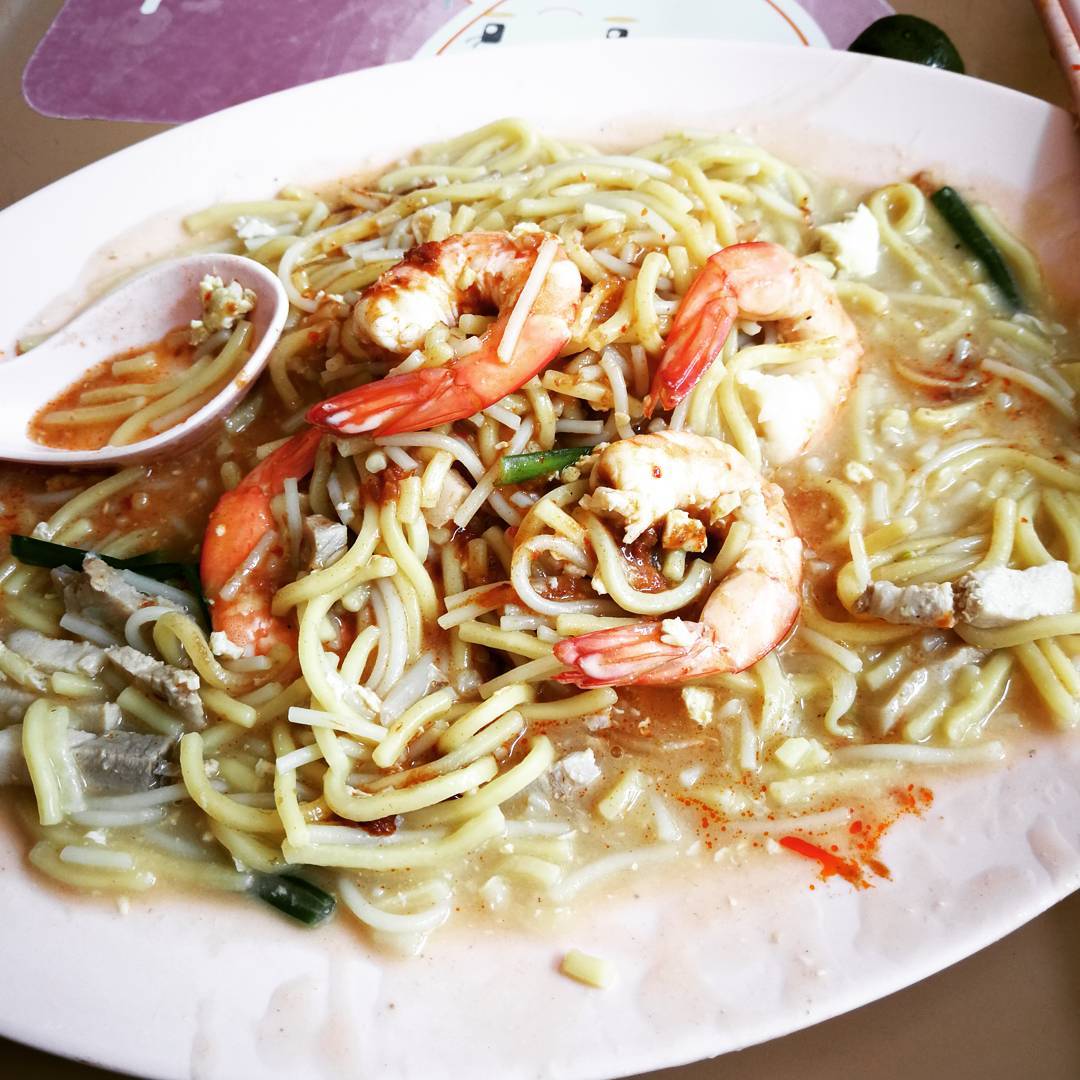 Image credit: @great.nyc
If wet Hokkien mee has always been your thing, Seng Huat Hokkien Mee will delight your taste buds. Simmered in a rich prawn broth are prawns, pork belly, and a handful of yellow noodles and thick bee hoon. The prawns are big, fresh, and juicy, with a slight crunch as you bite into it. The pork belly is thrown in to contribute a little more flavour to the dish. Add in some of the chilli provided on the side to spice up this mean plate of Fried Hokkien Mee ($3)!
Stall number: 39
Opening hours: Tue-Sat 11:30am to 9:30pm
---
2. Meng Kee Salt Baked Crab And La La Bee Hoon
---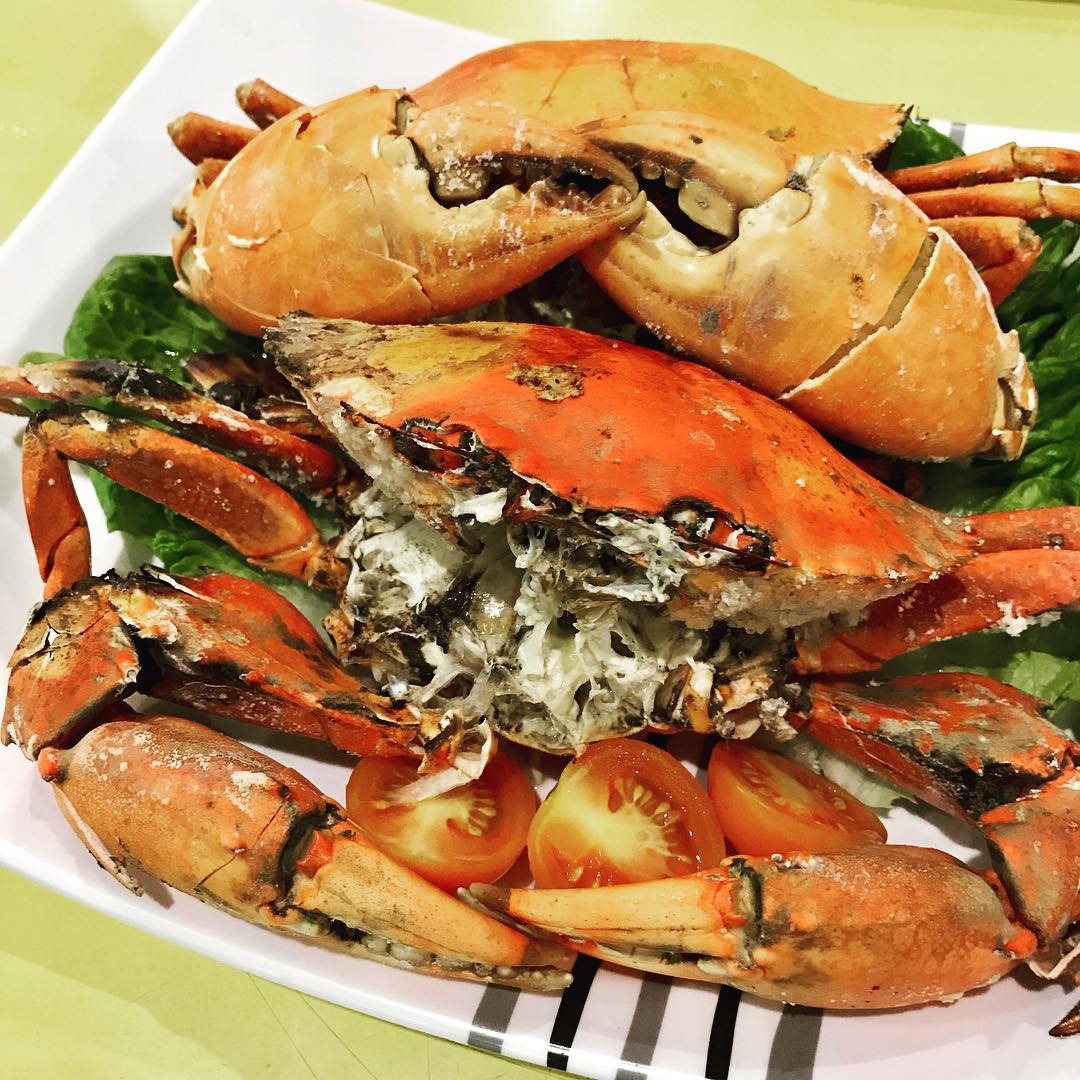 Image credit: @ronel81
I didn't think much of Meng's Kee's Salt Baked Crab (from $40), but my auntie and uncle complemented this dish so much that I finally decided to give it a try. Though the dish is simple, I have to say that the crabs here are absolutely fresh. Juice streams down your arm as you savour the solid crab meat. The size of the crab is also something worth talking about. Underneath the shell is a chunk of crab meat waiting for you crab lovers to wolf it down.
Stall number: 31
Opening hours: Thur-Mon 4pm to 12am
---
3. Yusoff Haji Jalal Satay
---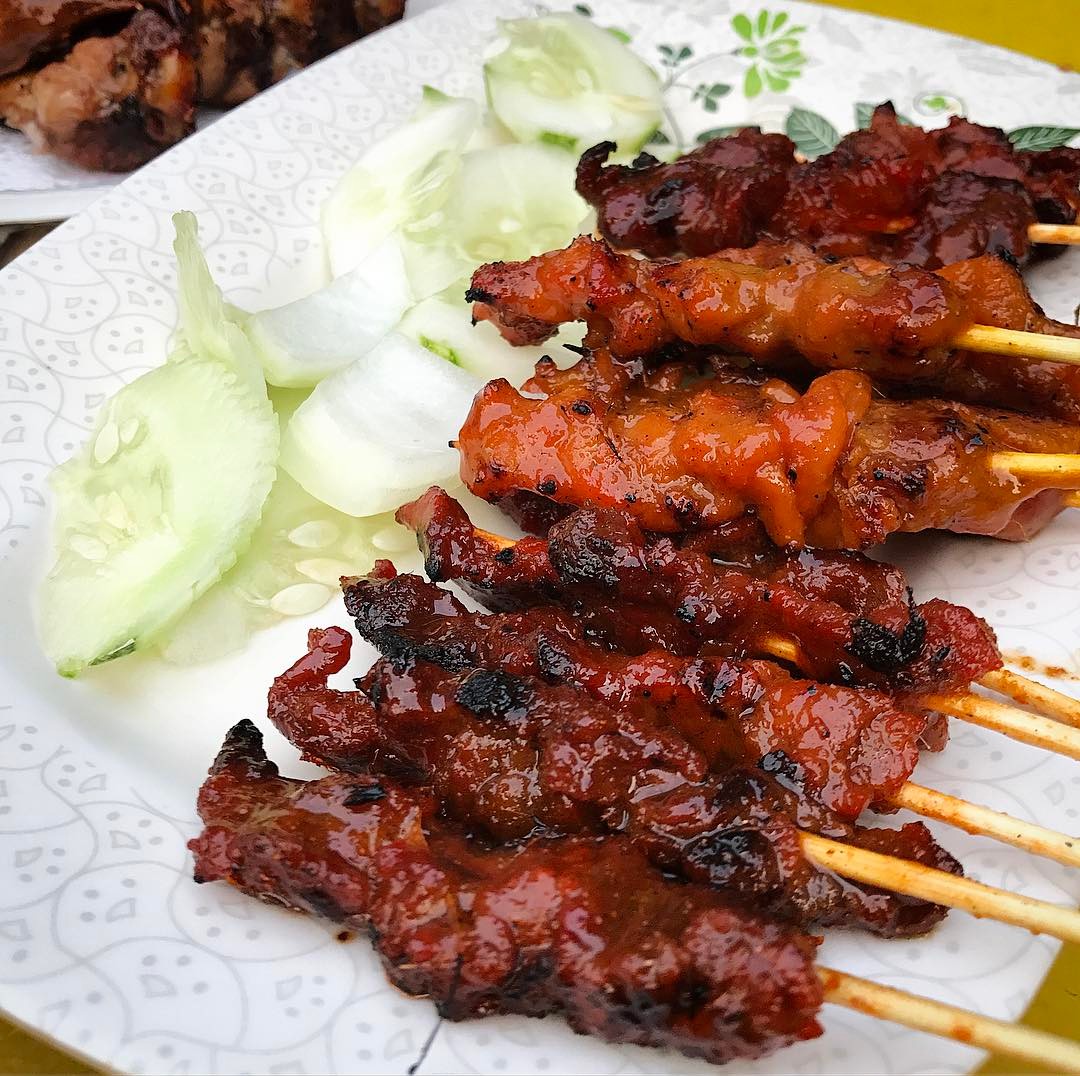 Image credit: @andy_kwek
As my uncle placed a plate of satay right in front of me, he told me how Yusoff Haji Jalal Satay was once known as "Satay Club" back when he was 10 years-old. Till this day, the flavour of their satay remains the same, and it brings back a lot of memories for him. Coming in chicken, beef, and mutton, the Satay ($0.60 per stick) is grilled till they are slightly charred on the edges. The oil-coated meat was tender and marinated well. Their rich, thick, and creamy peanut sauce is an essential dip to give the satay a boost in flavour.
Stall number: 21
Opening hours: Wed-Sun 5pm to 11pm
---
4. Choa Chu Kang Chicken Wings
---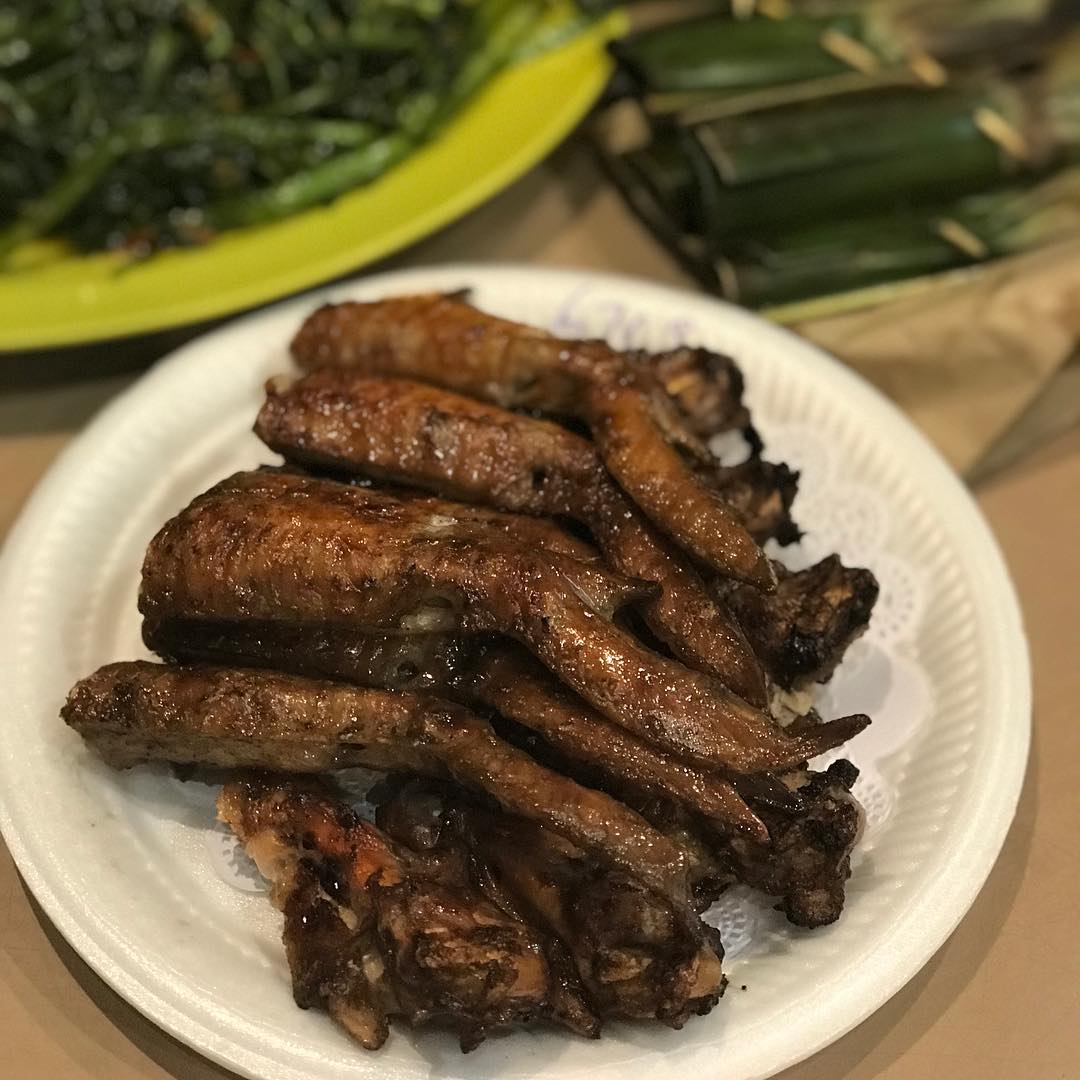 Image credit: @jcbellyneverfull
I still remember eyes looking in my direction as I easily devoured 10 pieces of Chicken Wings ($1.30 per piece) all by myself. It was hard to stop myself from constantly grabbing the wings from Choa Chu Kang Chicken Wings piece after piece. Crispy, well-marinated, tender, juicy, and smoky, these wings are truly worth every penny. Dip those flavourful pieces of chicken wings in chilli to turn up the heat!
Stall number: 26
Opening hours: Tue-Sun 5pm to 10:30pm
---
5. Heng Huat Fried Kway Teow
---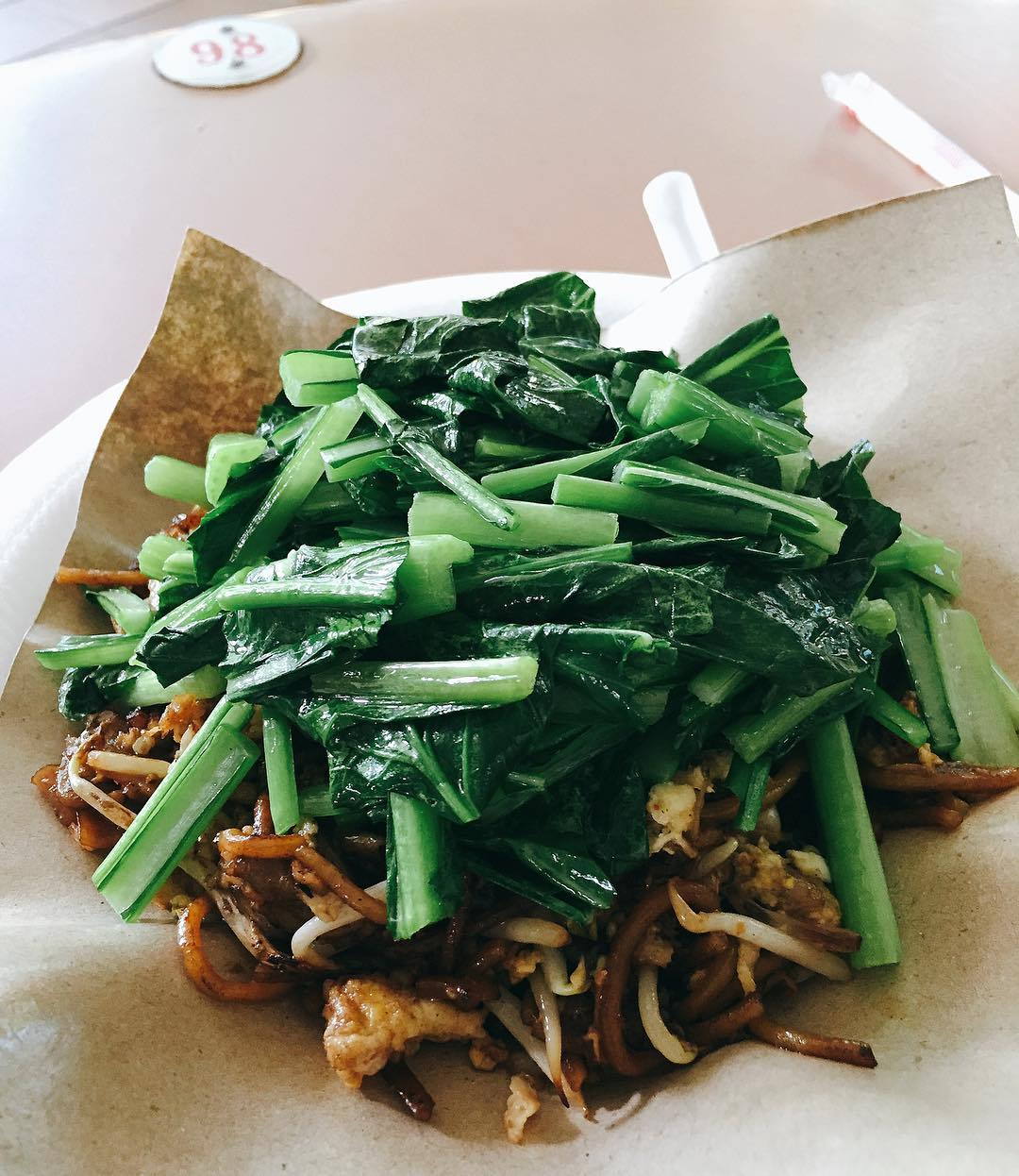 Image credit: @brandon_ljs
Heng Huat Fried Kway Teow puts a "vegetable farm" on top of your Char Kway Teow ($3). From the appearance itself, you can probably tell that this is healthier and less oily as compared to other plates of char kway teow out there. The stall owner does not use pork lard to fry this plate of goodness. Even so, this dish still brings out wok hei, along with a slightly sweet and addictive flavour. Once the noodles, bean sprouts, and hum are fried to perfection, this dish is completed with a mountain of boiled chye sim capped over the char kway teow.
Stall number: 36
Opening hours: Mon-Sat 11am to 9:30pm
---
6. K S Fruit Rojak
---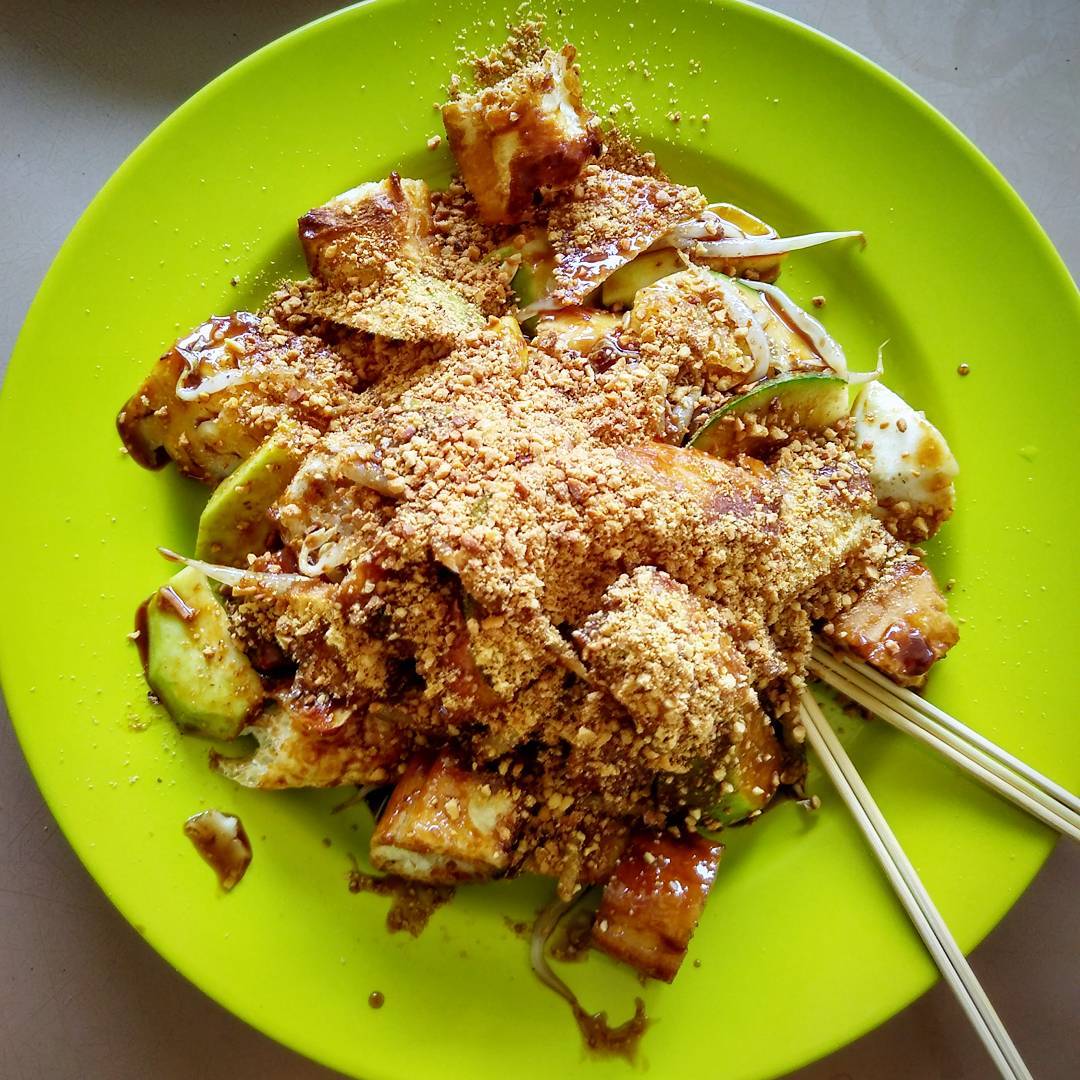 Image credit: @great.nyc
The Fruit Rojak ($3) at K S Fruit Rojak comes with youtiao, apples, cucumber, bean sprouts, and guava nestled below a generous amount of rojak sauce and peanuts. The fresh fruits provide sweetness and crunch to the entire dish. Unlike the crispy youtiao found at most rojak stalls, the youtiao here is soft and chewy.
Stall number: 45
Opening hours: Mon-Sat 12pm to 9pm
---
7. Ivy's Hainanese Herbal Mutton Soup
---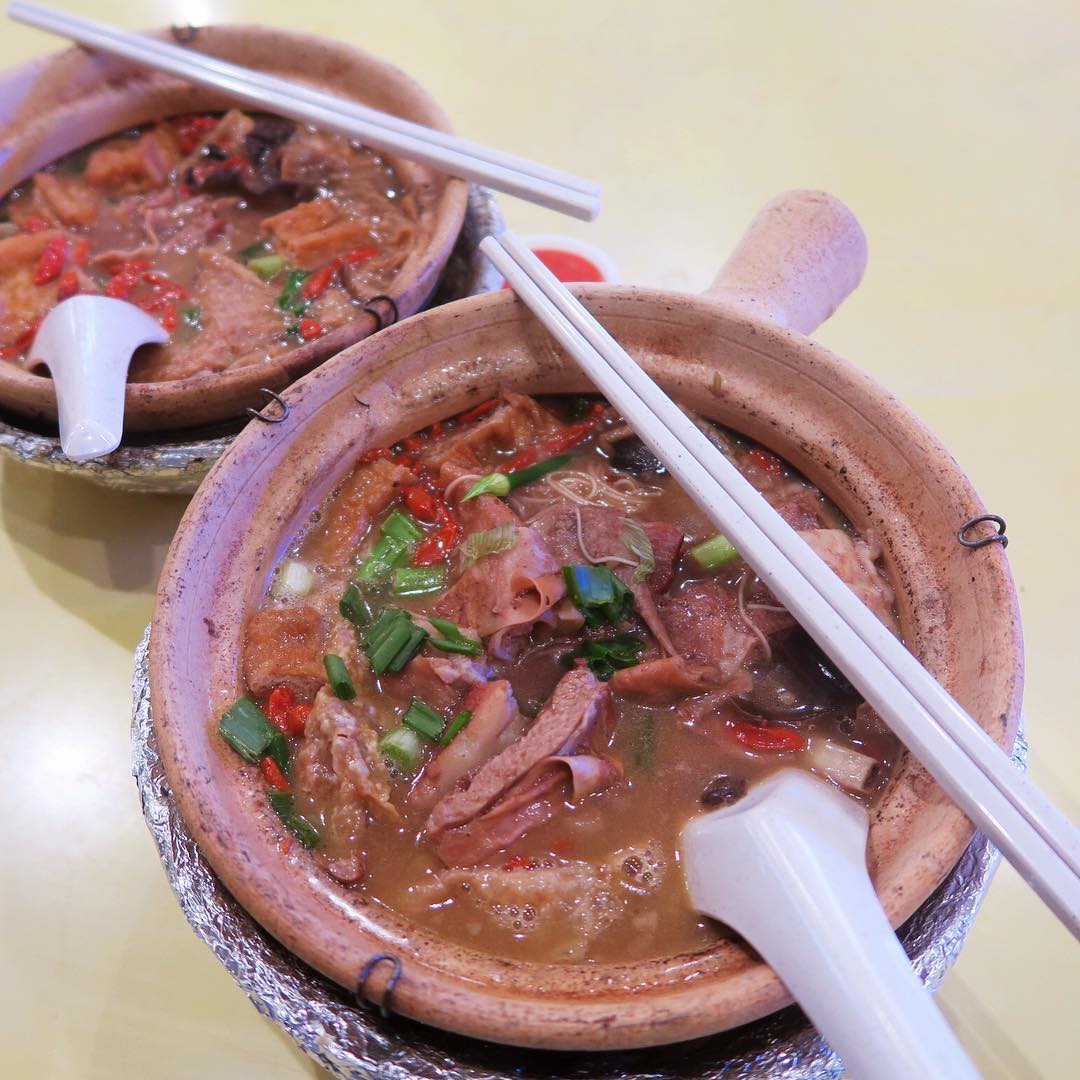 Image credit: @fellylicious
Ivy's Hainanese Herbal Mutton Soup was actually one of the last stalls I wanted to eat from as I am not a fan of mutton. But I was still made to try it when my aunt ordered that for herself. After a mouthful, I immediately understood why this stall invites such a long queue at any time of the day. In the Herbal Mutton Soup ($10), there are lamb ribs, tau pok, black fungus, wolfberries, and spring onions. The broth was rich with herbs that give the broth a deep flavour that's not overwhelming on your taste buds. Also, the lamb rib was tender and marinated till there's no pungent smell. Customers can feel free to top up $1 to add on mee sua to make it a full meal.
Stall number: 14
Opening hours: Daily 11:30am to 9pm
---
A feast awaits you after your workout at Labrador Park!
---
Just one stop away from Labrador Park, you don't have to feel guilty about eating the food from the stalls recommended above. For more food places in the vicinity, check out our review on Uncle Ho Tuckshop and our list of Pasir Panjang food gems.
Address: 121 Pasir Panjang Road, Singapore 118543
Nearest MRT Station: Pasir Panjang
---
Feature image adapted from Instagram user @brandon_ljs's post.