---
Christmas log cakes for takeaway and delivery
---
As much as we'd all like to channel our inner MasterChef, and bake or cook for every Christmas meal we're attending, there are limits. Save yourself the time and the stress, by opting to get store-bought dessert in the form of Christmas log cakes instead. Though these are typically priced above $70, a little digging has found 10 budget-friendly Christmas log cakes available for you to order.
8 Chocolate Cafes In Singapore For Chocolate Souffle, Brownies, And Chocolate Platters
---
<$20
---
1. BreadTalk
---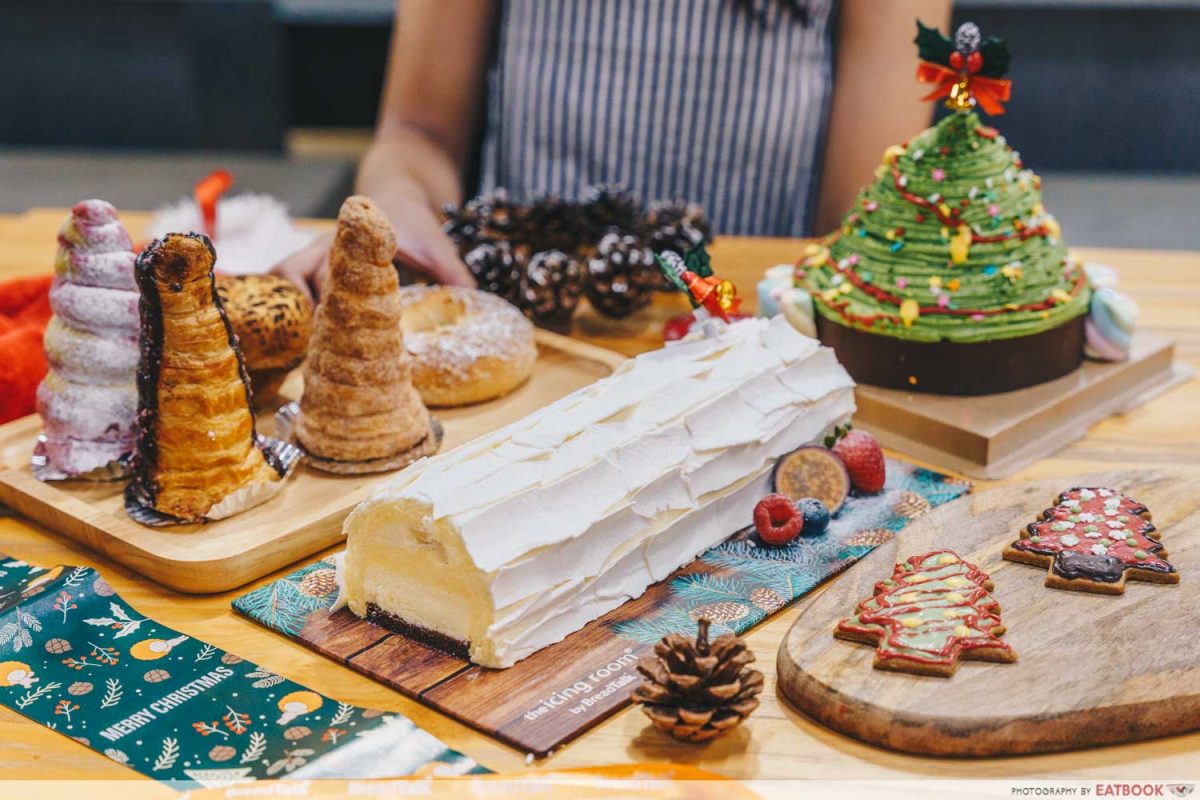 During small gatherings, ordering a whole log cake can be impractical. Get affordable slices from BreadTalk to please your guests instead, with prices starting as low as $6.20 each. There are two flavours: a coconut-mango cheesecake-inspired Snowy Christmas Log Slice, and a 70% dark chocolate Black Forest Log Slice. Whole cakes are also available from $41.48. 
Order the cakes here for islandwide delivery.
---
2. LIME Restaurant
---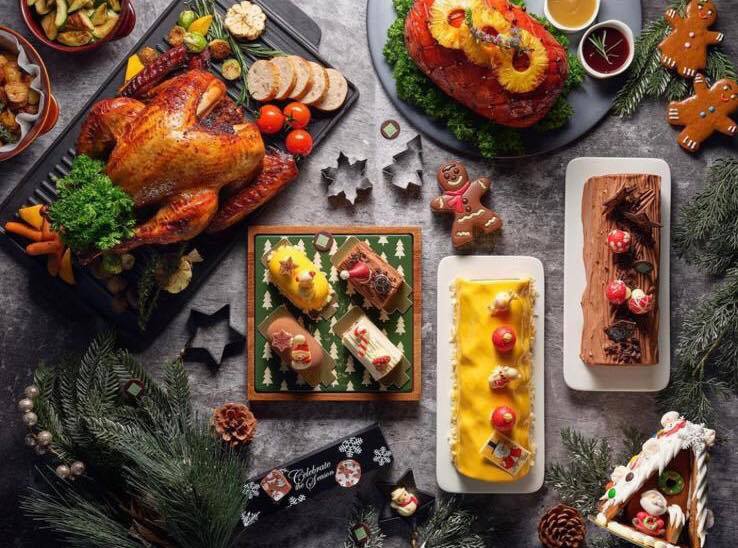 Image credit: @parkroyalpickering
LIME Restaurant at Parkroyal Pickering also offers Christmas Log Cake slices priced from $9, ensuring everyone gets a flavour they like, without having to struggle with fridge space to store extra cake after a satisfying meal. These mini cakes come in four flavours: Chocolate Passion Fruit, Black Forest, Strawberry Chiffon, and Rainbow Durian. If you prefer a full cake regardless, they have two other sizes, priced at $35 for feed four to six servings, and $60 for eight to ten servings. 
Order the cakes here for islandwide delivery.
---
3. ToastBox 
---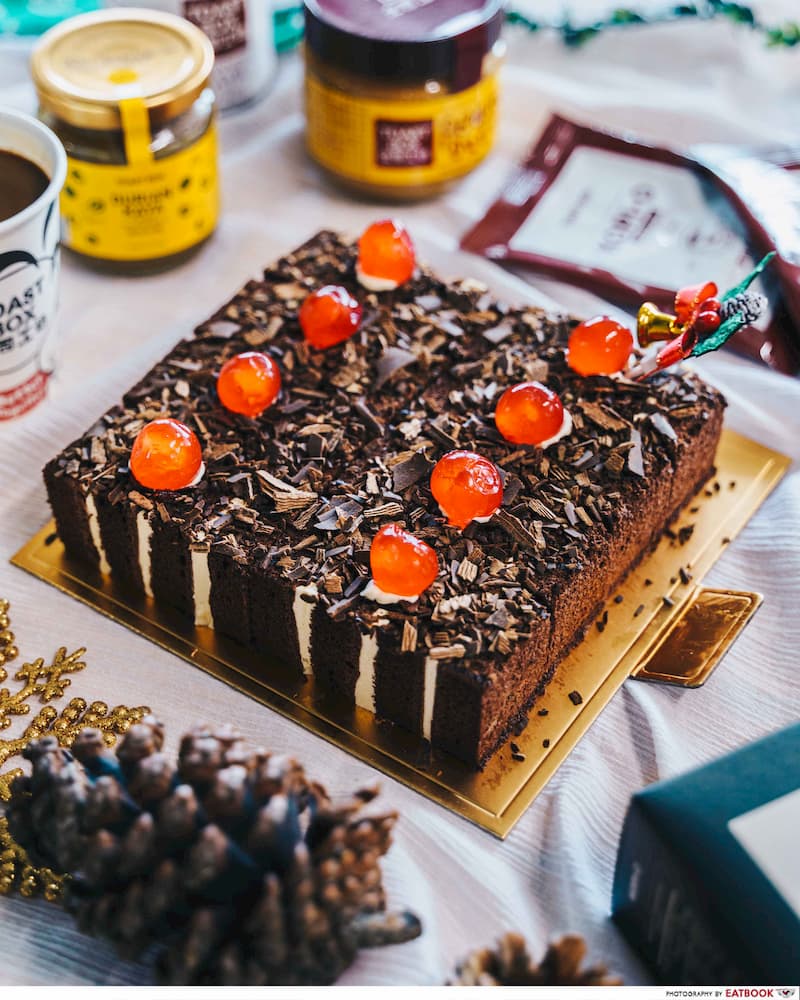 ToastBox brings on the nostalgia for Christmas with their Choco Cherry Forest Cake ($13.50) and Winter Cherry Butter ($14.80). Though neither are technically shaped like logs, these seasonal desserts are still bound to please a crowd as they taste like the iced cakes one finds at an old-school neighbourhood bakery. Do note, however, that the Choco Cherry Forest cake does contain rum-infused vanilla cream. 
Order the cakes here two days in advance for store pick-up at your convenience.
---
<$50
---
4. Paul Bakery 
---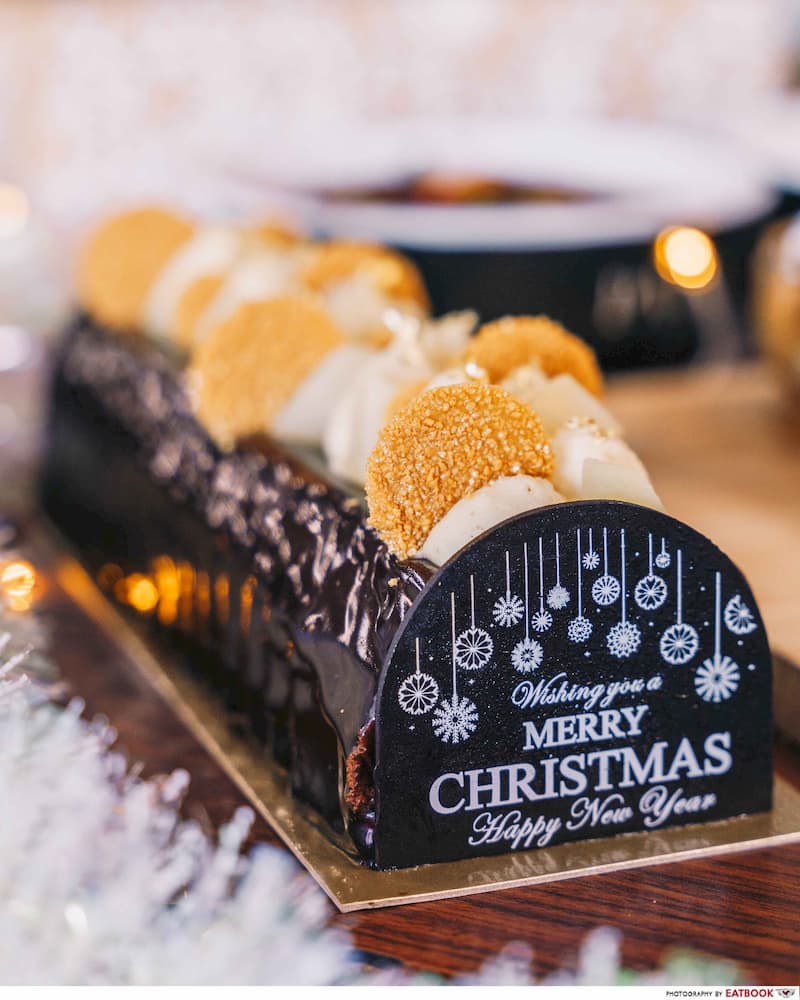 Paul Bakery has four types of log cakes for you to choose from, starting at just $30 to feed four. Easy go-tos include the Citron Meringue Log ($30), a lemon meringue pie fashioned into a log cake, and the Chocolate Praline Log ($34), best for chocolate lovers thanks to its combination of bavaroise cream, praline, chocolate genoise and a crispy biscuit base. There are upsized options to feed eight, starting at $56. 
Order the cakes for delivery here.
Sweetea Caffe Review: IG-Worthy Rustic Cafe Has Afternoon Tea On A Balcony With Chinatown Views
---
5. SwissBake
---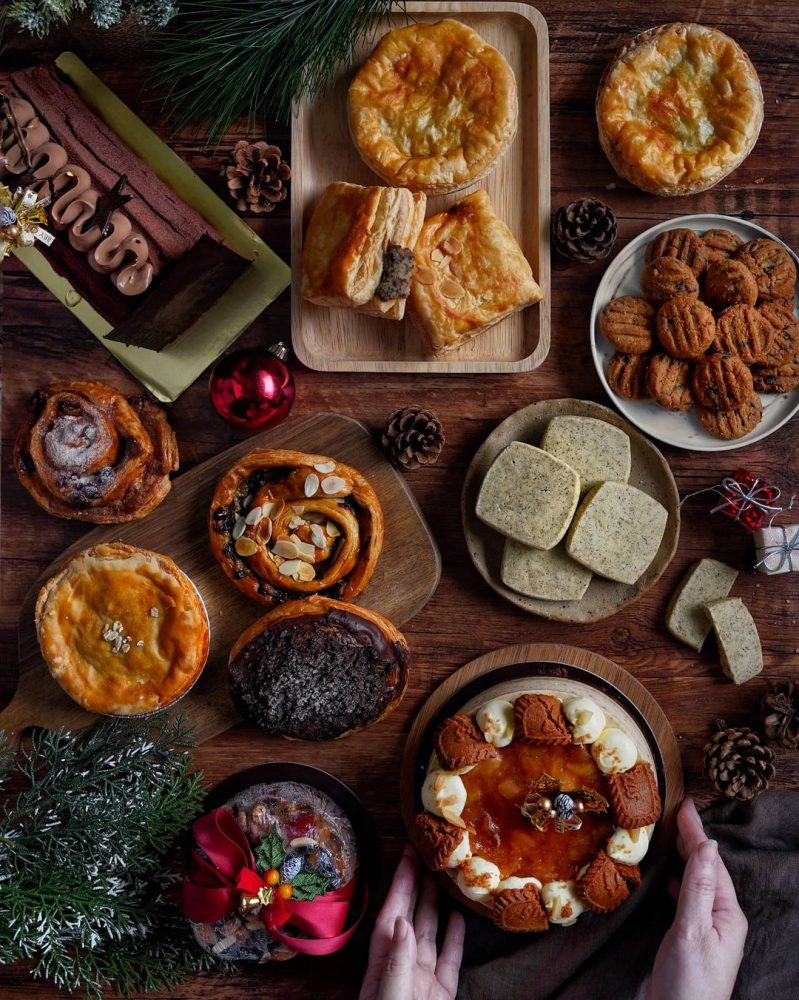 Image credit: @chewwwie
Traditional yule logs, or buche de noel, tend to be a combination of chocolate and fruit, so stick to the classics with SwissBake's take. Their Dark Chocolate Truffle Cherry Log Cake ($42) is simple, yet lush, thanks to the pairing of chocolate mousse, sponge, ganache, and red cherries. 
Order the cake here four days in advance for delivery.
---
6. Baker's Brew 
---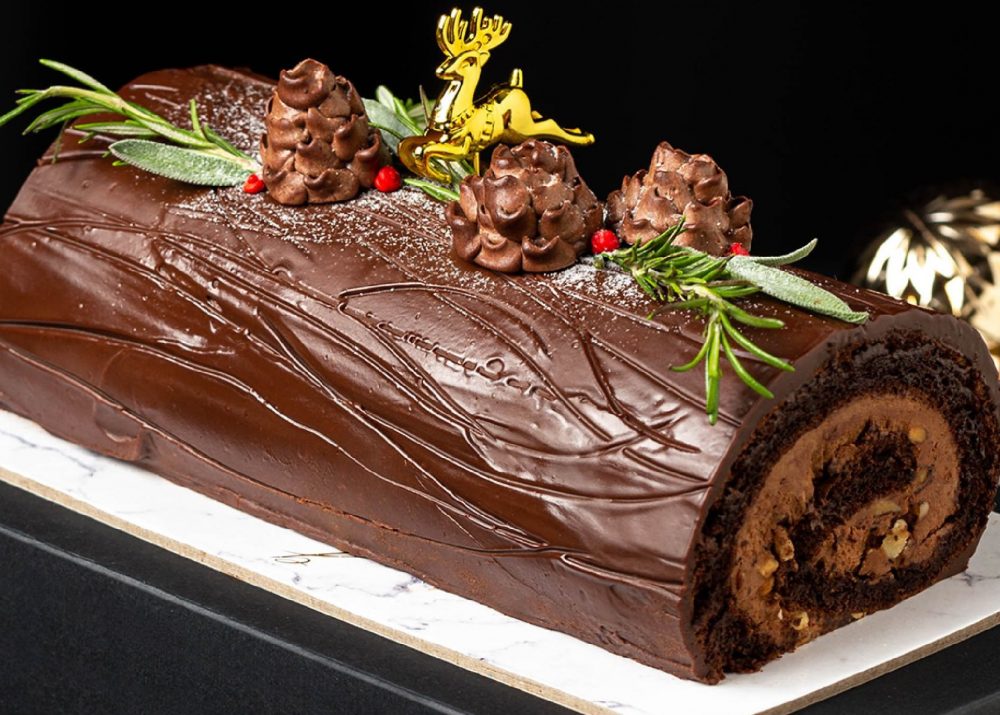 Image credit: @bakersbrewstudio
Ferrero Rocher fans will be happy to dig in to Baker's Brew's Chocolate Hazelnut Ferrero Yule Log ($48), a marriage between the well-loved flavours of cocoa and hazelnut. Expect soft sponge that hugs a generous swirl of chocolate cream, spotted with hazelnut bits for crunch. This log is also flourless, making it delightfully dense. 
Order the cake for delivery here.
---
7. TCC
---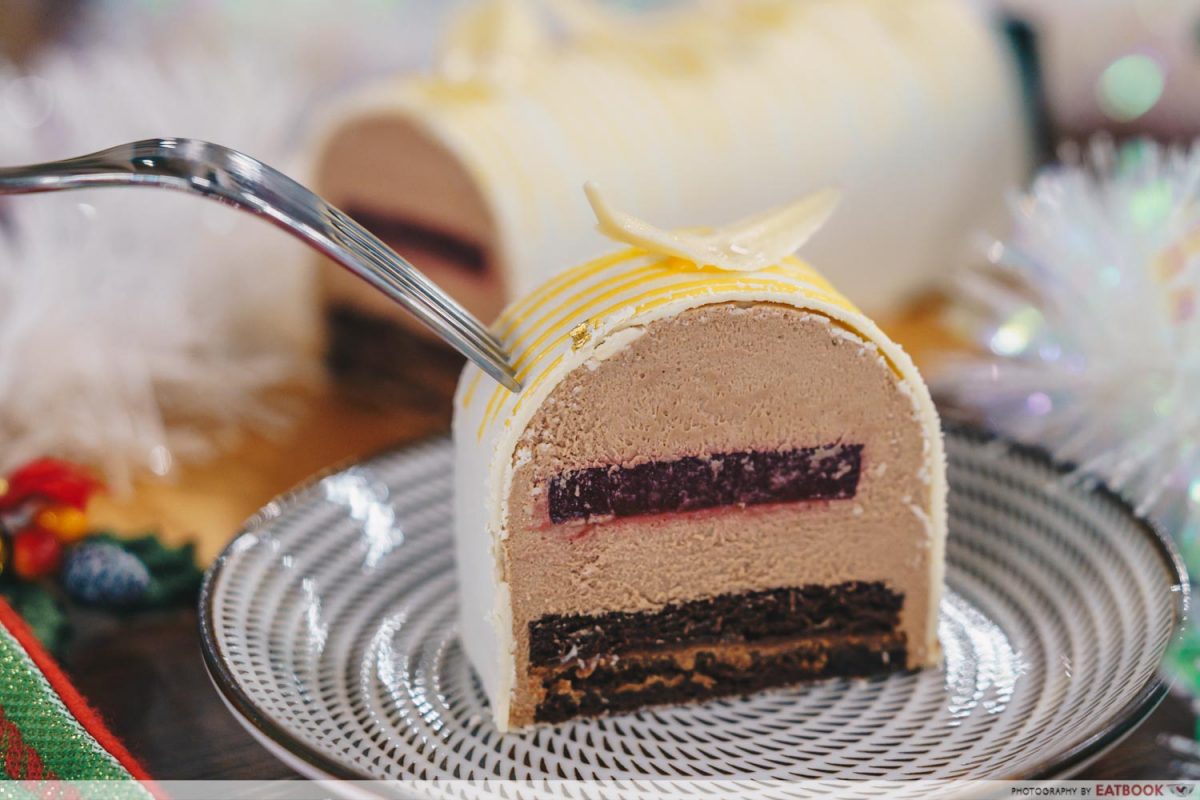 TCC lives up to its brand as a coffeehouse with their Coco Coffee Surprise ($45) log cake, a glazed festive vision of yellow and white. Cut through the seamless outer decoration and inside, layers of Valrhona dark chocolate mousse cut by Arabica coffee and sea salt caramel await. Apart from this, there are two other log cakes available, the earl grey and yuzu Snowy Wonder, and the peanut caramel Nutty Choco Fantasy, though both are $55. 
Order the cakes for delivery here.
---
8. Emicakes
---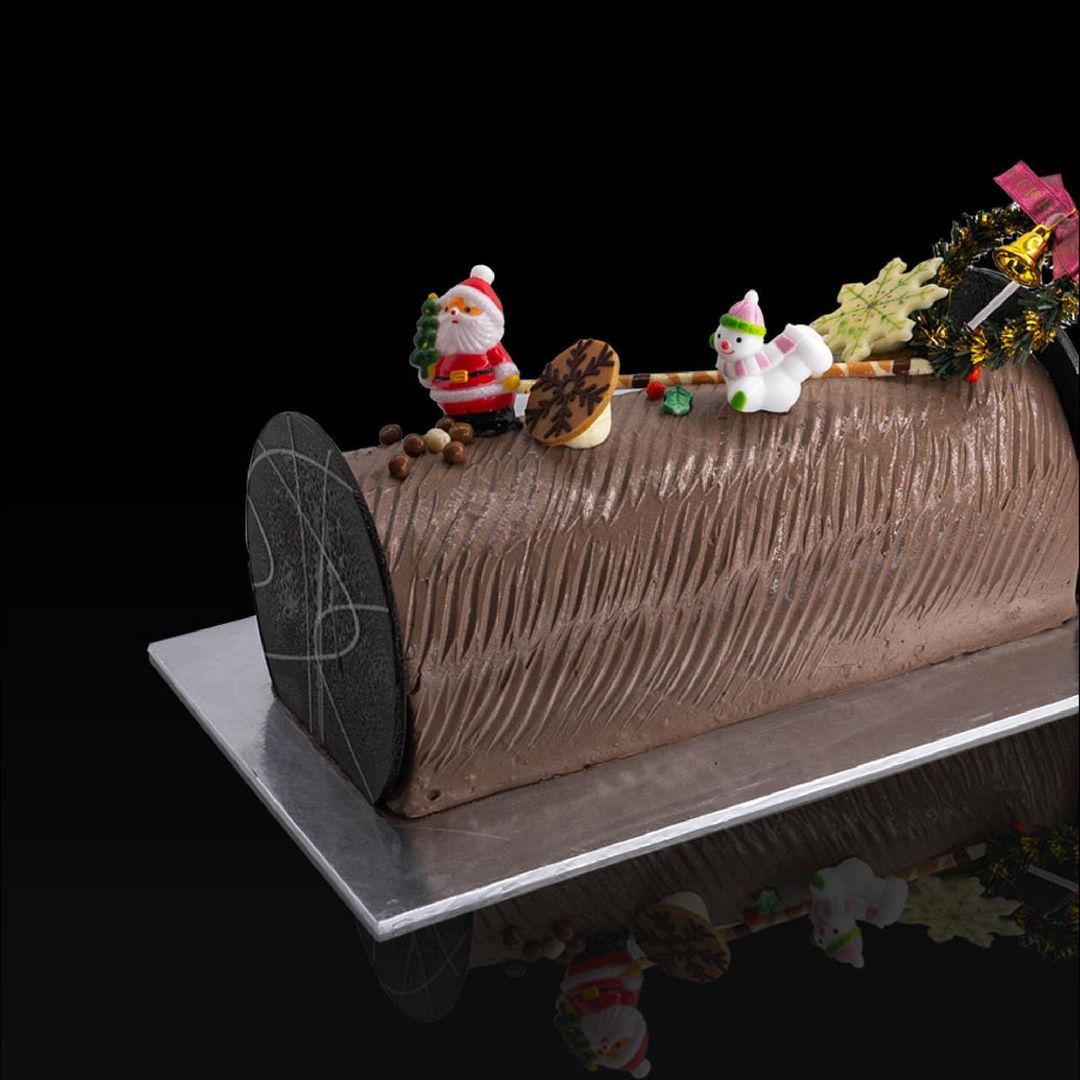 Image credit: emicakessg
Emcakes' festive line-up comprises adorable log cakes at affordable prices. Starting from $29.90 with their Eggless Choco Delight Log Cake, options also include a D24 Cheer Log Cake ($39.90) packed with durian mousse, and a Choco Caramel Dazzle Log Cake ($32.90) inspired by the Daim candy one gets at IKEA. Order the cakes for delivery here.
10 Best Food Deals To Treat Yourself This Year-End Including 1-for-1 Omakase And 30% Off Hotel Buffets
---
<$80
---
9. Hotel Jen
---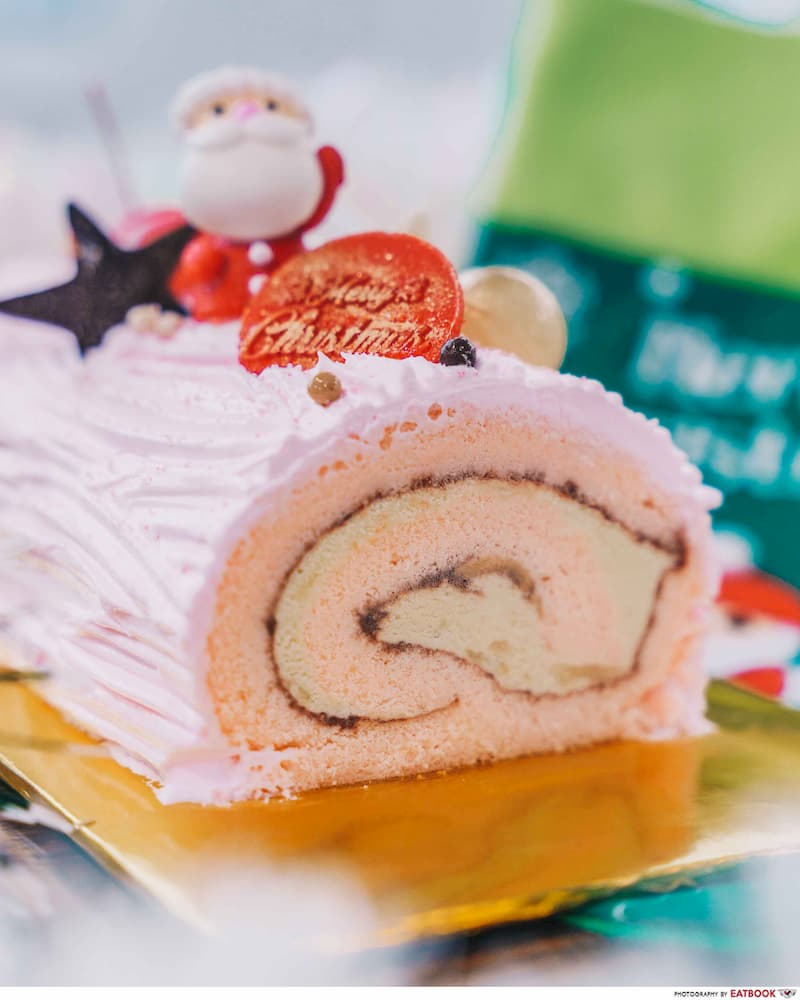 Hotel Jen has two festive cakes available on their menu, each adorned with cute, simple Christmas decorations to let the flavours within shine. Choose either the rich Dark Chocolate Banana or the floral Raspberry Lychee Rose, priced at $53 each. The former highlights the comforting medley of chocolate and banana, while the latter nods to Pierre Hermé's iconic Ispahan macarons. 
Order the cakes for self pick-up here.
---
10. Shangri-La 
---
If you really want to wow your guests with your log cake choice, order one from Shangri-La Hotel. Prices are steeper, starting at $72 a cake, but they sure are stunners made to impress a crowd. We loved the Cajette de Fraises ($75), a hefty 1kg log cake made in the fashion of a strawberry shortcake, with a pillowy vanilla sponge, honey yoghurt mousse, strawberry confit, and fresh strawberries. Presented in a crate that doubles as a centrepiece, the look of the cake does justify the price, along with the fact that it feeds six to eight people. 
Orders must be made 72 hours in advance here.
---
Affordable Christmas log cakes in Singapore
---
Christmas feasts don't have to break the bank, especially with these 10 affordable log cake options that start as low as $6.20. Apart from log cakes, check out our list of Christmas buffet deals, as well as the best year-end food delivery deals for your socially distant gatherings.
10 Christmas Buffet And Takeaway Menus With Up To 25% Off For Celebrating The End Of 2020
Photos taken by John Lery Villanueva, Muhammad Hafiq, Maverick Chua, and Gladys Lim.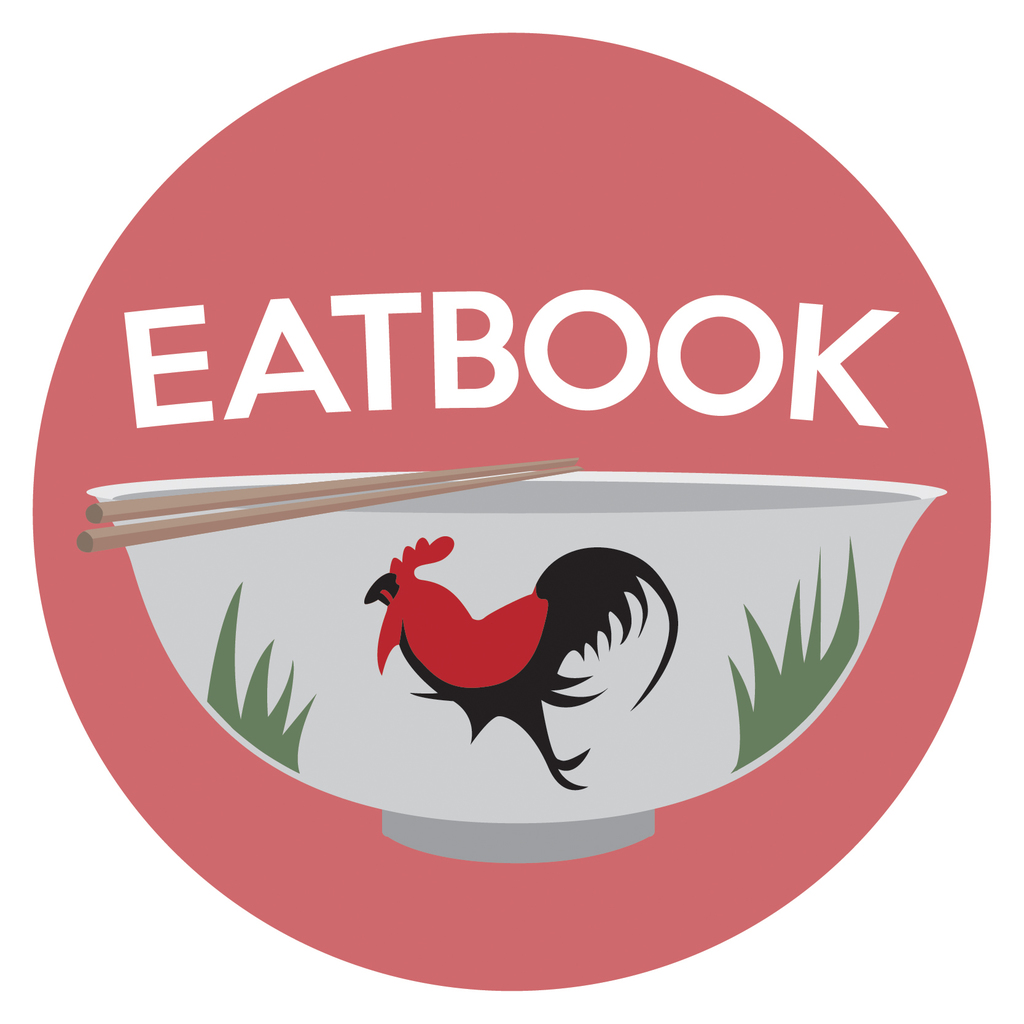 Drop us your email so you won't miss the latest news.