Love Handle on Ann Siang Hill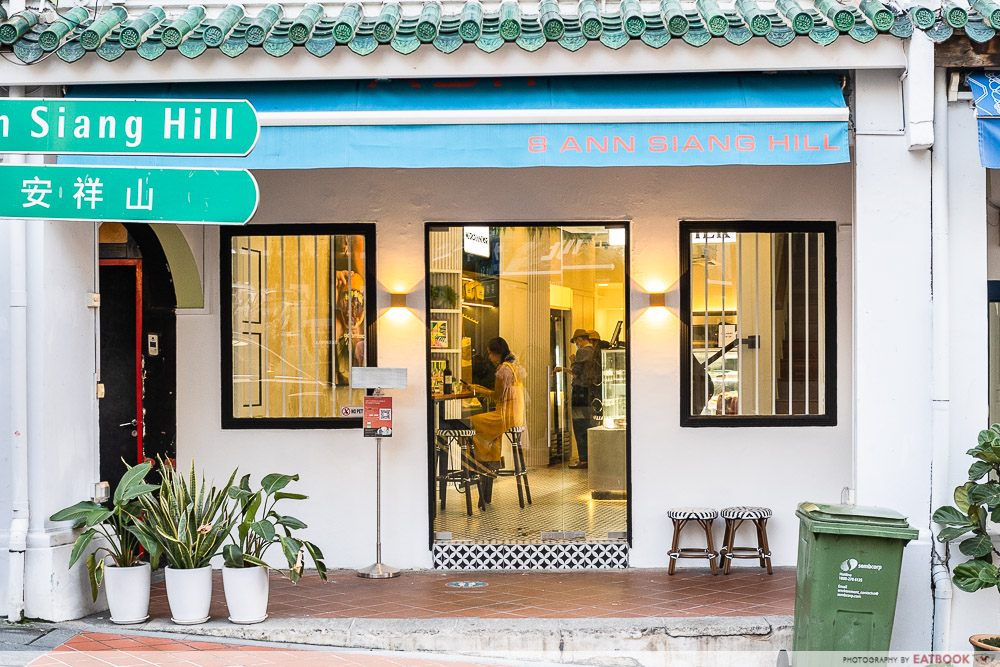 I love my meats, but I'm not one to shy away from plant-based alternatives either. Now, more than ever, we're blessed with a plethora of tasty vegetarian and vegan food options, some of which can convert even the most hardcore carnivores. One of such is Love Handle, the first-ever plant-based butcher to surface in Asia.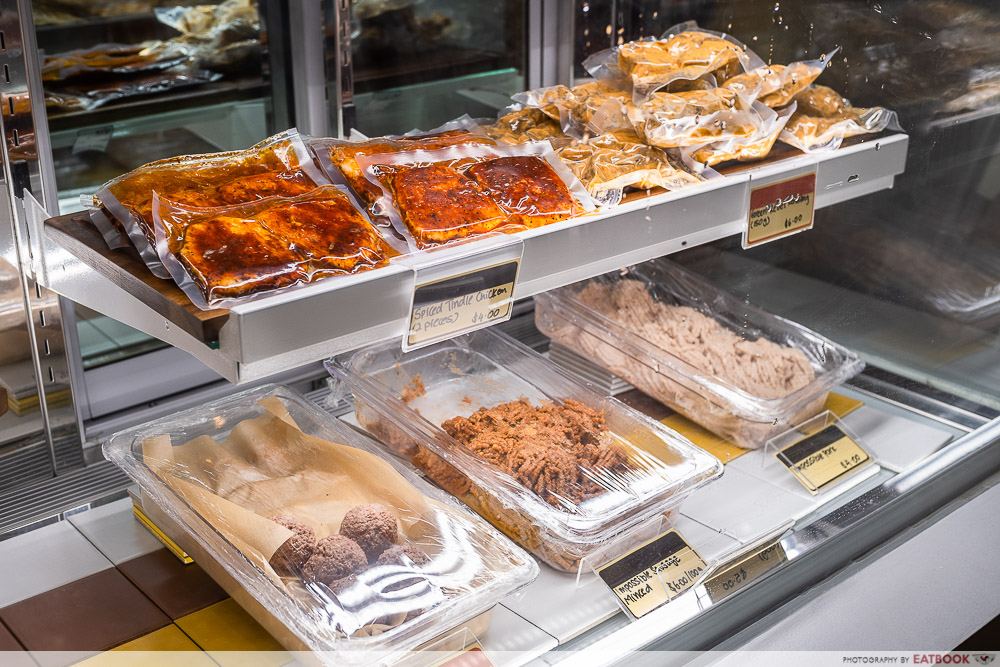 The deli-and-diner is the latest addition to the buzzy Ann Siang Hill 'hood, serving up vegan everything: burgers, noodles, snacks and more. There's even a small display that lets you shop ready-to-cook items, such as meatless burger patties, marinated mince, and condiments!
8ASH Review: Riverdale Pop's Diner-Lookalike Serves Katsu Burgers And Scallop Somen
If you'd thought the name "Love Handle" sounded familiar, they used to be a part of the now-defunct 8ASH. Today, Love Handle sits in the same spot as its predecessor, but as a fully-fledged vegan concept.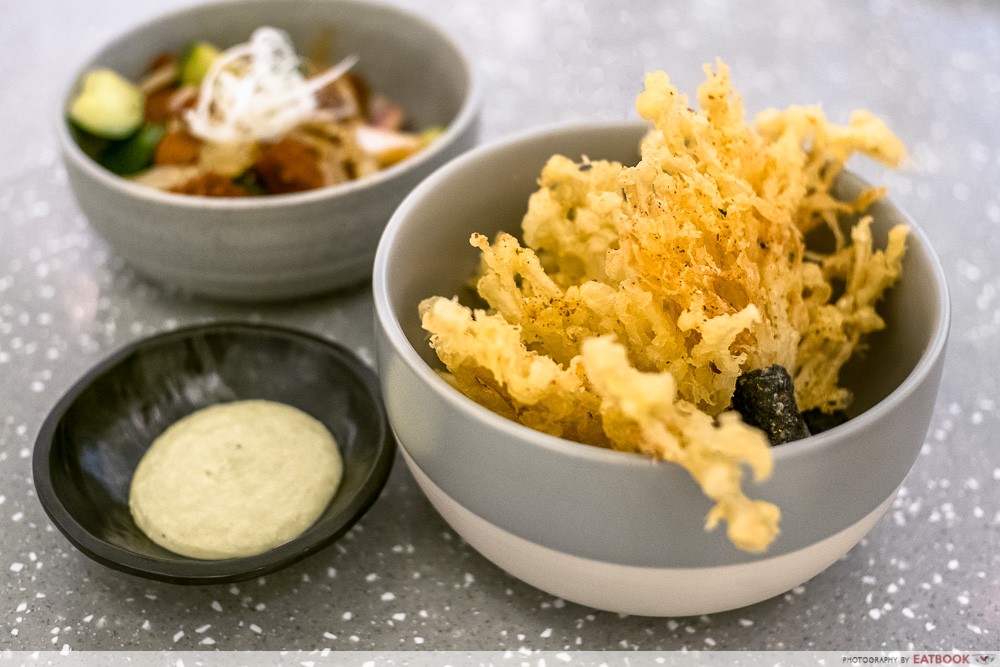 Whet your appetite with the Fried Enoki ($8++), a must-try snack that will please anyone who loves tempura. Wrapped in seaweed, the shatteringly crisp mushroom clusters are paired with a  punchy wasabi mayo that's so creamy you won't even notice it's vegan.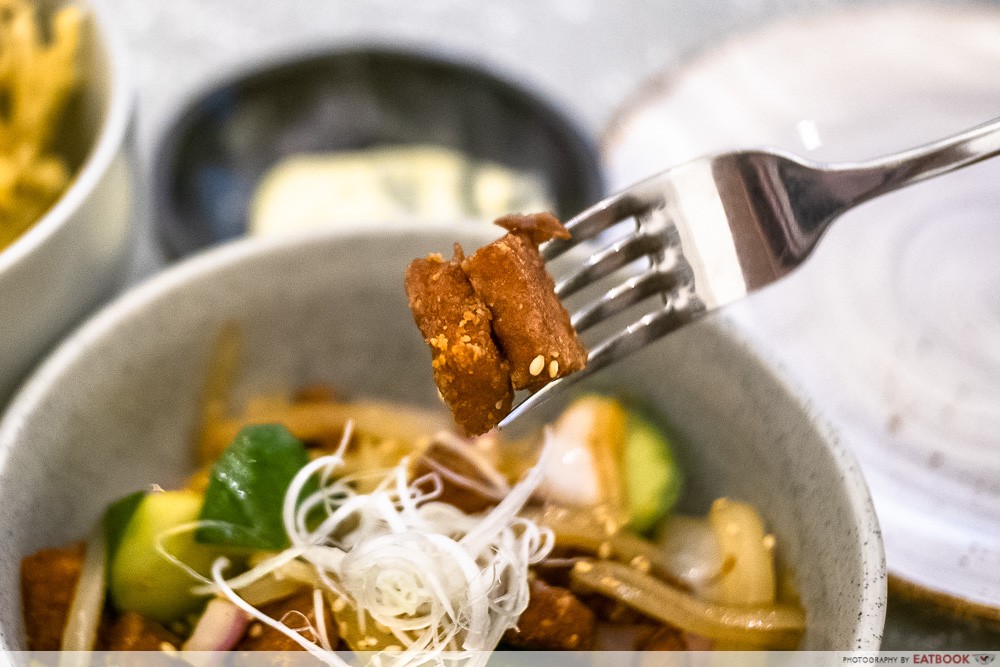 Then there's also the aptly named Mom's Luncheon Meat ($10++), a nostalgic spin on chef-owner Addis Tan's childhood favourite. This sweet and savoury rendition sees deep-fried plant-based luncheon meat tossed in caramelised onions and dark soy sauce—every bite is an explosion of homey, familiar flavours.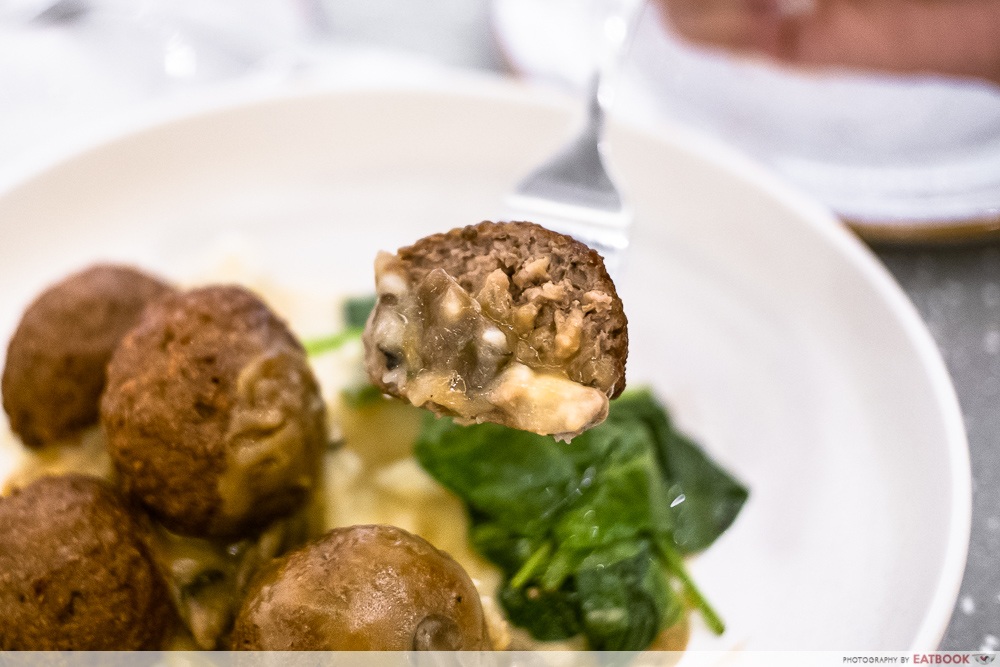 The Meatballs ($18++) are another "meaty" pick to put on your to-try list. Comprising chunky meatballs made from Impossible meat, sitting on a bed of creamy mash, wilted spinach, and wild mushroom jus, this savoury dish ticks all the right boxes when it comes to comfort food.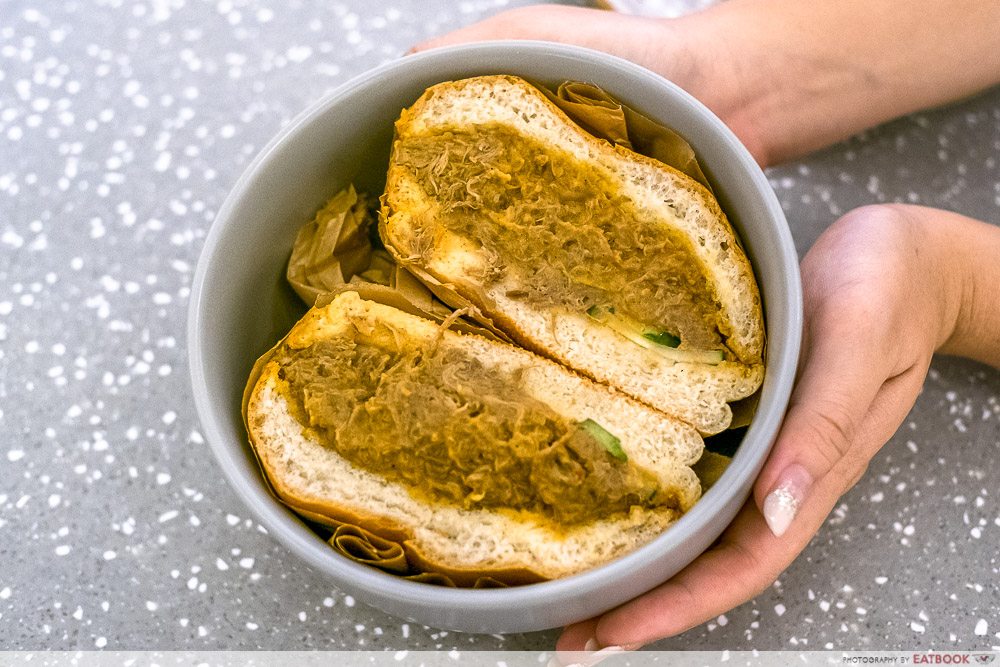 There's also a neat lineup of vegan burgers worth trying. The locally inspired Pulled Rendang Burger ($16++) stands out for its robust flavours, thanks to the Indonesian-style rempah. The mushroom-based burger, made with Green Rebel Beef Rendang, is sweet, spicy, and lemak altogether. I'm impressed by how they've utilised mushrooms to mimic the stringy nature of pulled meat.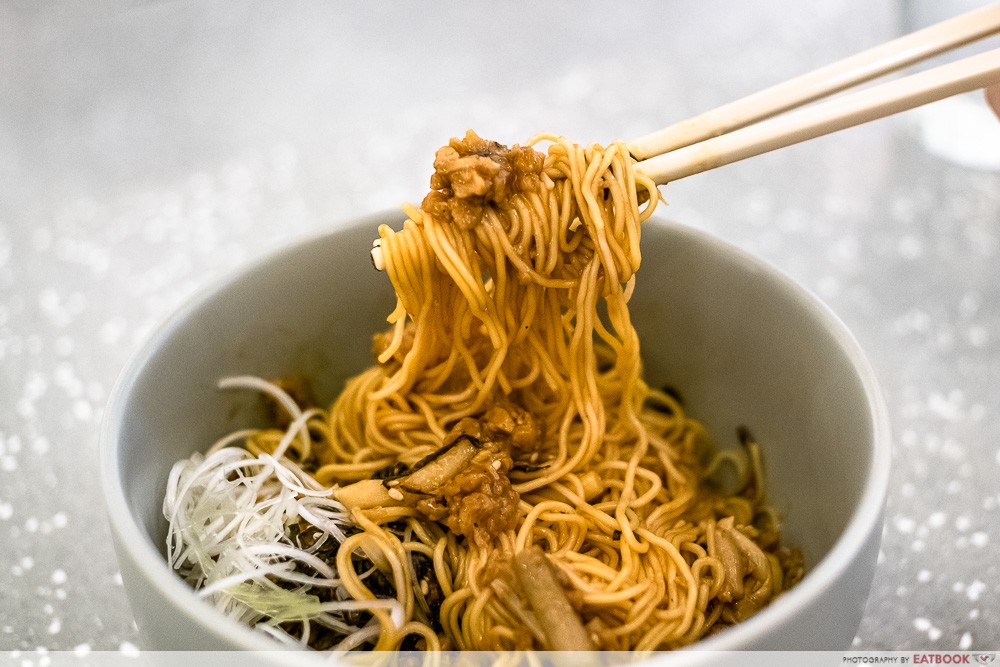 If you, like me, have a soft spot for old-school flavours, you'll enjoy the Mee Sua with Ginger Soy Chicken ($12++). This hearty bowl spotlights a fragrant ginger-soy mince—meatless as well— atop silky mee sua, elevated by fried nori strips. Mix it all together and slurp up the umami-ladened noodles for a comforting meal.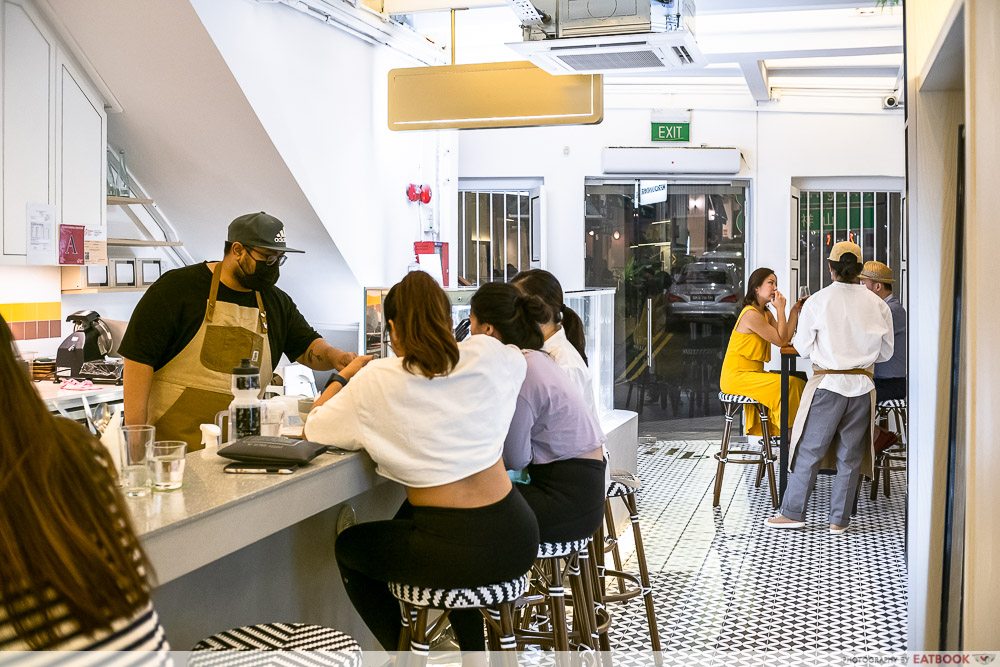 Do note that seats are super limited as the dining space on the second floor isn't ready at the moment. There are a few counter seats, which are great as you get a clear view of the food preparation, as well as a small table near the entrance if you prefer more privacy. Make a reservation in advance to ensure you snag a good seat!
For more eats in the area, read our Tangled Pasta review for fresh DIY pasta in Chinatown. If you're looking for more plant-based dining options, check out our list of 15 vegetarian food places in Singapore.
Address: 8 Ann Siang Hill, Singapore 069788
Opening hours: Mon-Wed 11am to 10pm, Thurs-Sat 11am to 10:30pm, Sun 10am to 6pm
Tel: 8886 7112
Website
Photos taken by Anthia Chng Xin.
This was a media tasting at Love Handle.
15 Vegetarian Food Places In Singapore For Meatless Chicken Rice, Army Stew And More