Affordable restaurant-quality Western fare at Mad Charcoal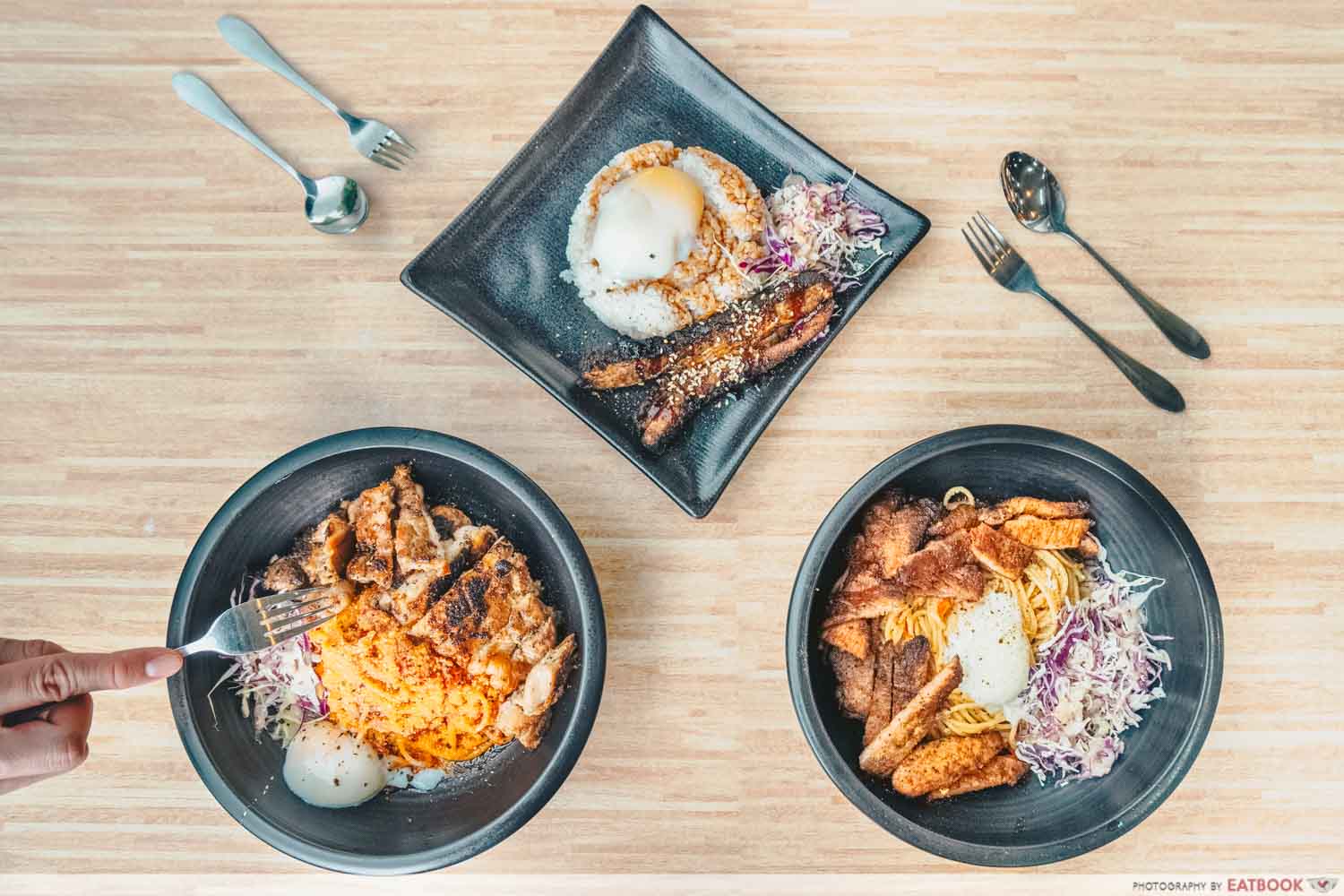 Truth be told, like many Singaporeans, I'm normally sceptical of Western food served in hawker centres and coffee shops. Most of them are prepared rather hastily, and the chefs tend to neglect the freshness of the ingredients while throwing actual Western-style cooking methods out of the window in favour of lazier methods such as deep-frying. Situated in Orange Point Kopitiam, Mad Charcoal has none of that.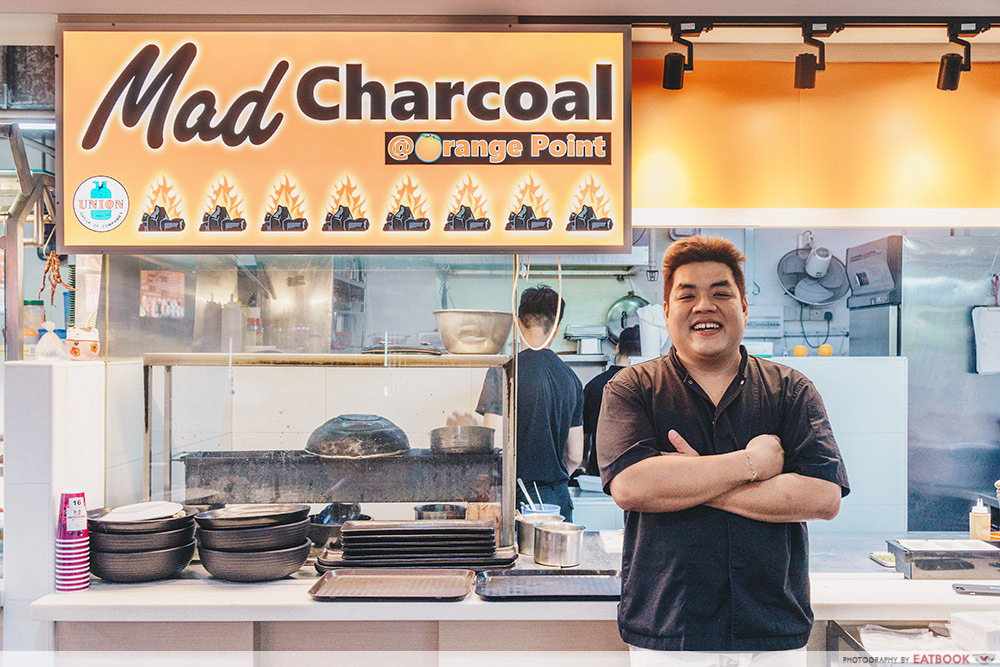 Kelvin Low, the jovial head chef and owner, has a rich culinary background with more than 10 years of cooking experience. With a no-nonsense attitude in the kitchen, he ensures that his food is prepared to the highest of standards, all while keeping his prices modest.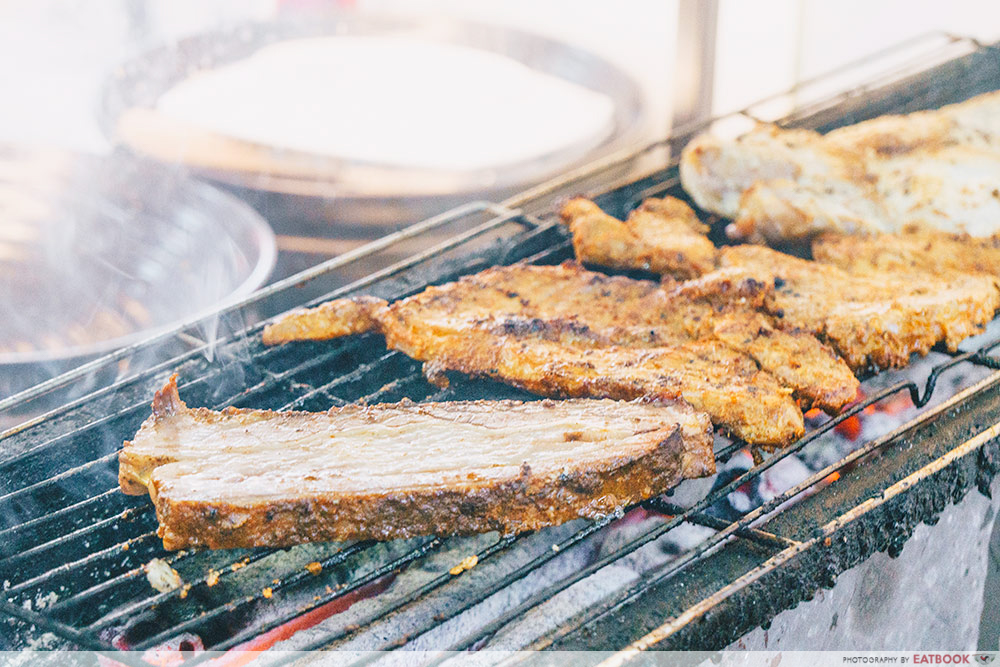 Being a huge meat lover, Kelvin is obsessed with the many processes for cooking meat, such as smoking, curing and grilling. Not limited to these three methods, he incorporates various techniques in his craft to create the best smoked meats for his customers.
Kelvin is only interested in preparing honest Western grub for the masses, and he shows it through keen attention to detail in his cooking methods and ingredients.
Food at Mad Charcoal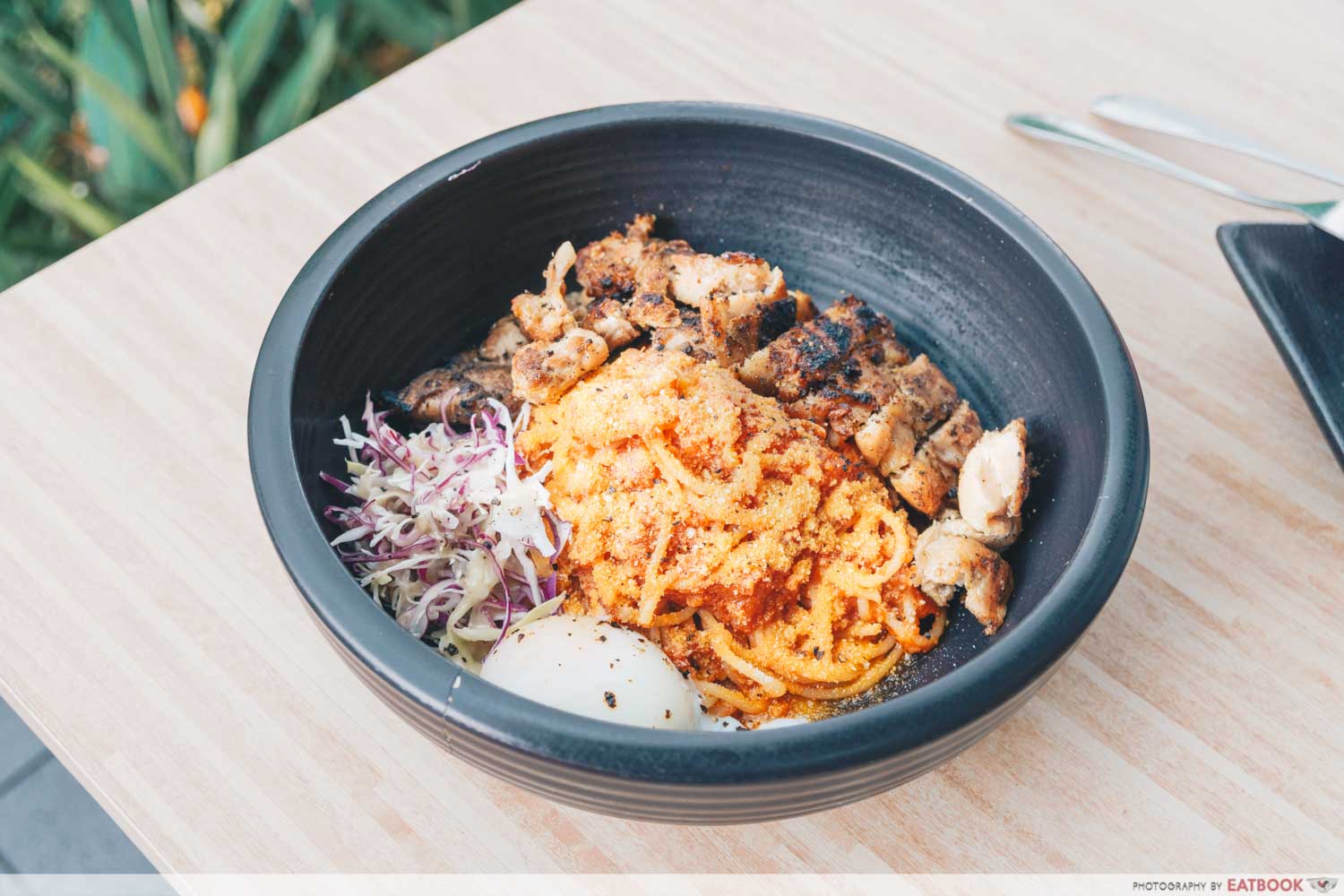 We opted for something simple to start, and their Grilled Chicken ($6.90) with a side of Tomato Pasta sounded fantastic. All the dishes on their lunch menu come with an onsen egg, house salad, and a choice of pasta or Japanese rice. 
Upon fixing my eyes on the chicken and pasta dish, I was amazed by the sheer size of it. It was remarkable how the dish costs less than $7. Scarred by the taste of dry meat from the chicken breast diets of my youth, I was happy to hear that Kelvin uses chicken thigh instead.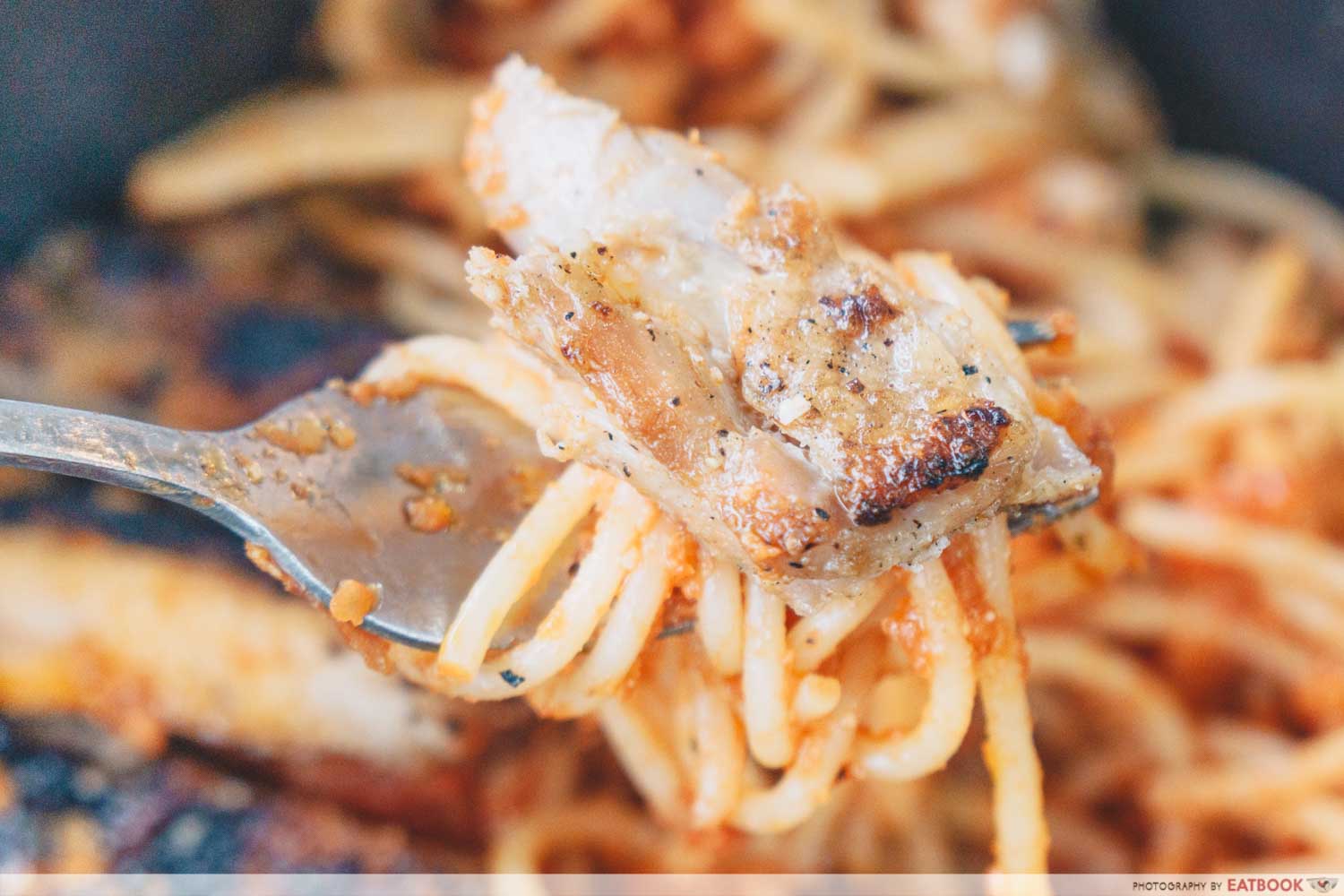 The chicken was moist and succulent, and was seasoned nicely. Fatty chicken skin enveloped each piece of chicken, and each bite felt like an umami bomb was being dropped in my mouth.
Compared to other restaurants that serve tomato-based pasta, Kelvin's version was considerably sweeter. The spaghetti was cooked al dente, firm and chewy, just the way I like it. The wheaty taste of the spaghetti paired beautifully with the rich flavour of the sauce and minced meat. This was already a superb pasta dish on its own.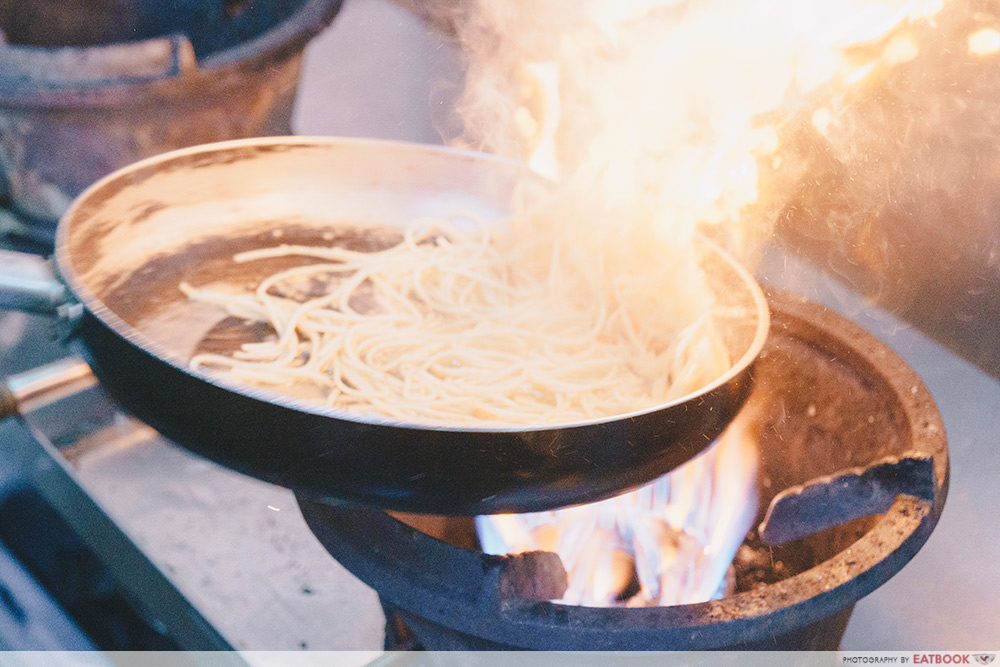 Instead of mixing canned sauces in his pasta dishes, Kelvin uses fresh house-made sauces. For example, he uses fresh and juicy tomatoes for his tomato sauce. He then tosses the spaghetti in the sauce upon order, emulsifying the duo. This ensures that the sauce nicely seeps into the pasta, giving it a deeper flavour.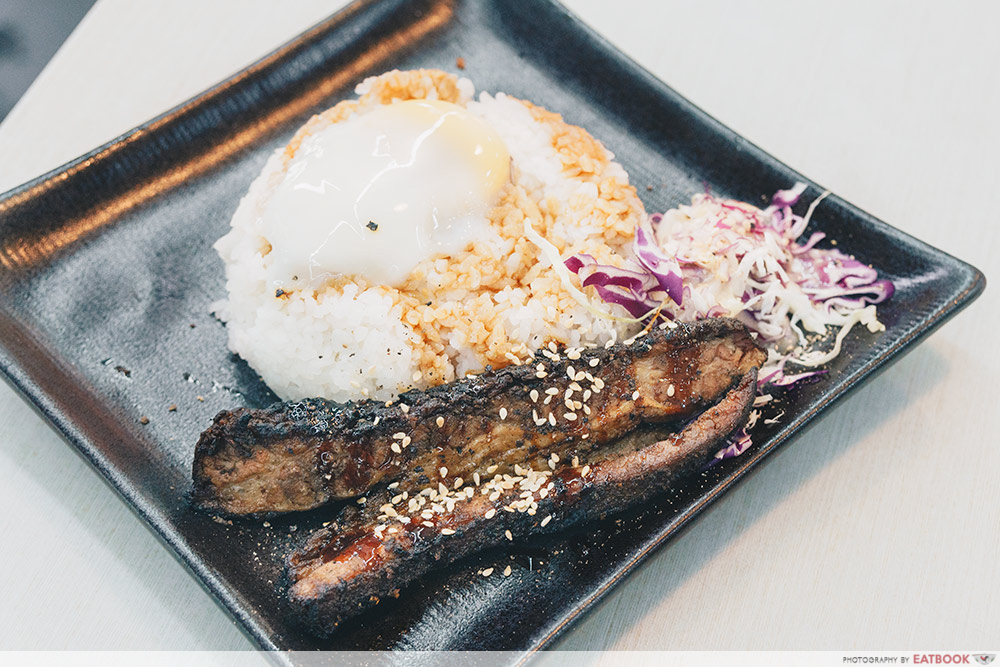 I love smoky barbecue meats, so after I spotted the 24 Hours Beef Brisket ($8.90) on the menu, I knew I had to get it. Inspired by traditional Texas barbecue, the preparation for this dish is elaborate. After rubbing the brisket with coriander powder and other spices, Kelvin delicately smokes it over lychee wood and charcoal for at least two hours. The beautiful hunk of meat is then cooked sous-vide for a good 24 hours, then served with either pasta or Japanese rice.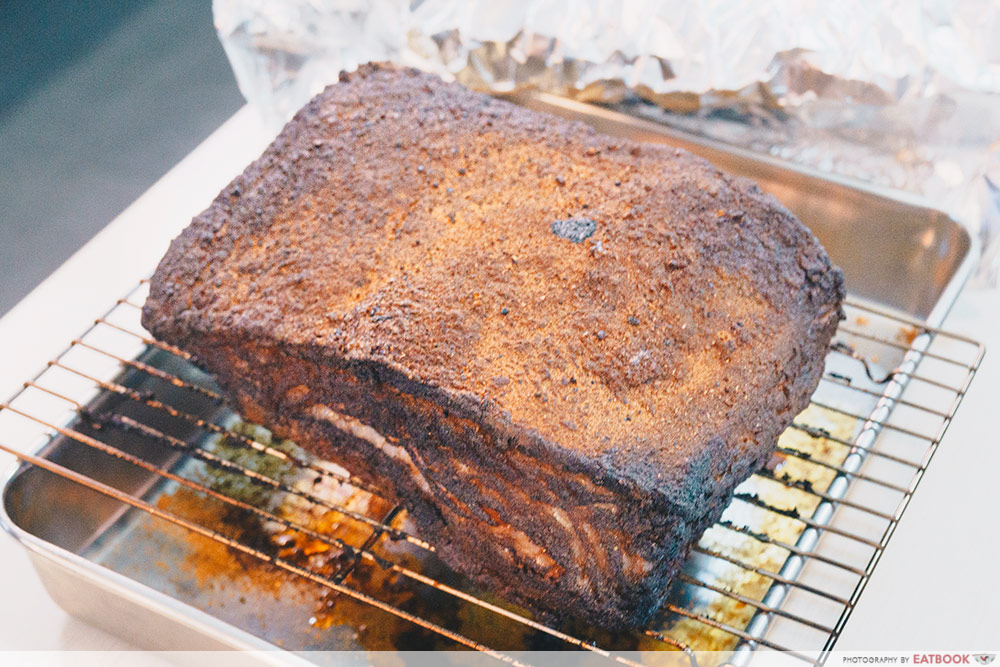 The brisket is then left to rest so that it retains its juices. It's then finished on the grill before being served.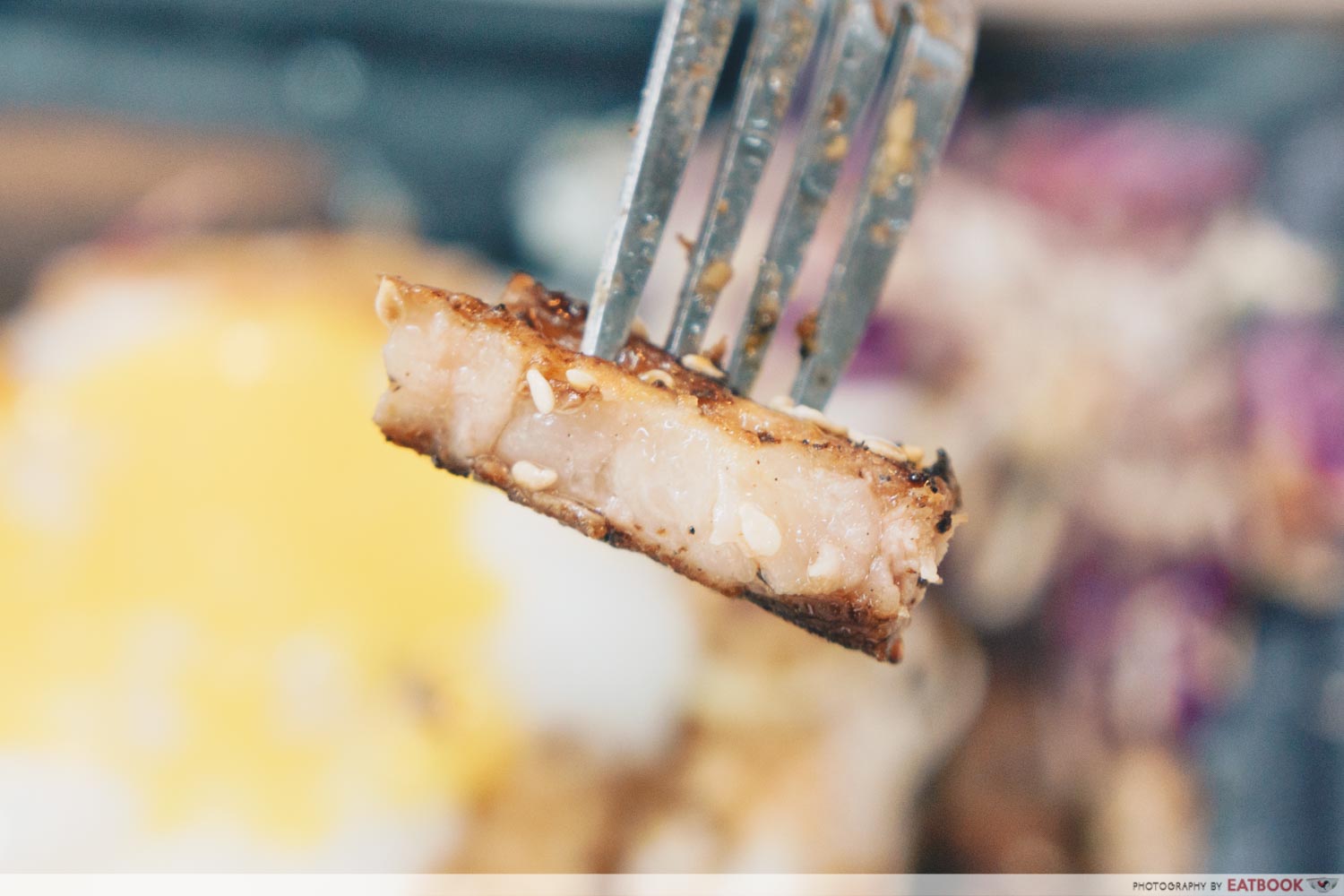 When the dish was placed on our table, its fragrant beefy aroma wafted through my nose—triggering my hungry stomach, causing it to emit a loud rumble. The brisket was evenly charred on all sides, and each bite tasted smoky and buttery at the same time.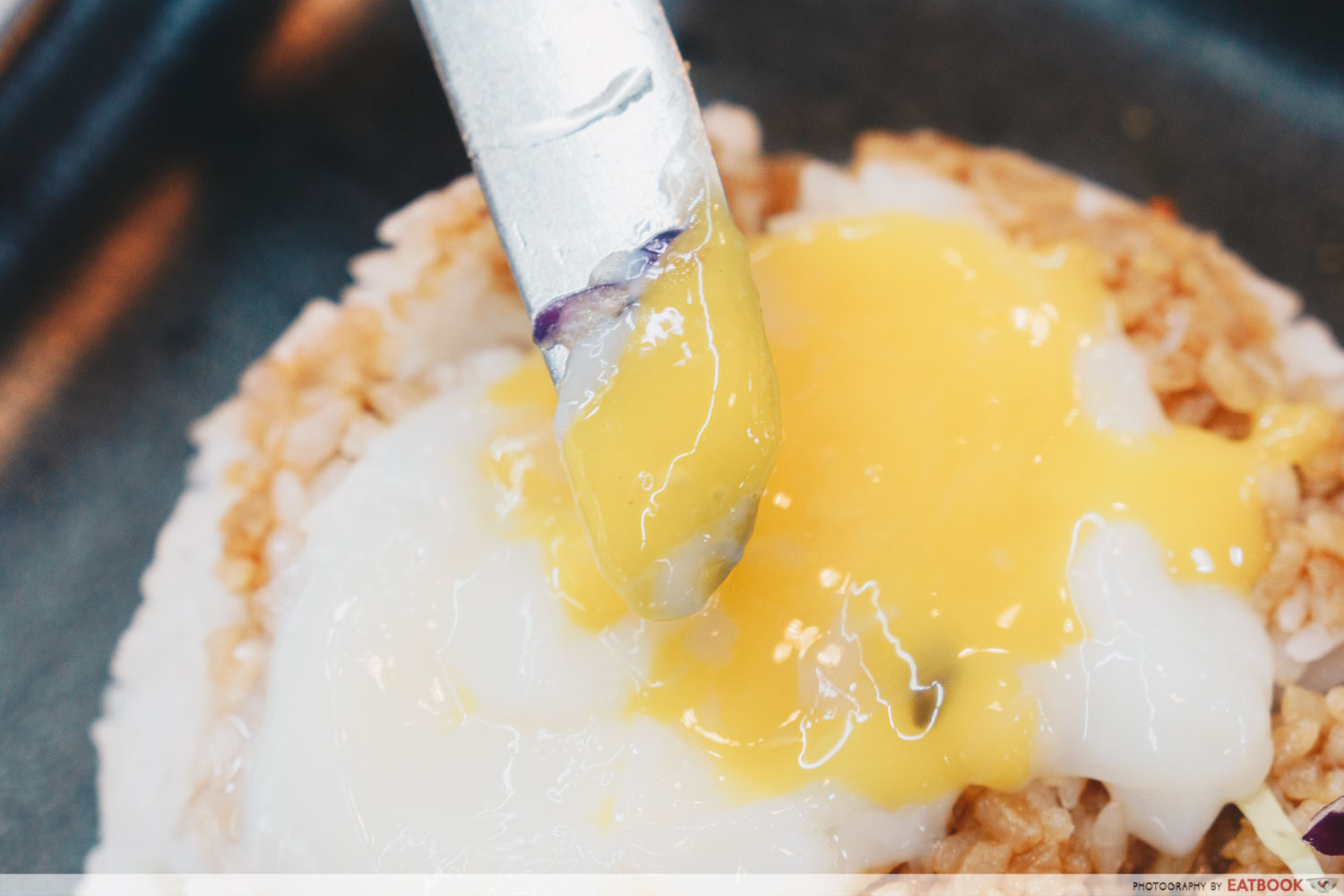 The onsen egg was something else. Its luscious runny yolk was smooth and creamy, and it further deepened the flavour profile of the dish. My only complaint was that not all the onsen eggs we had that day came with a runny centre.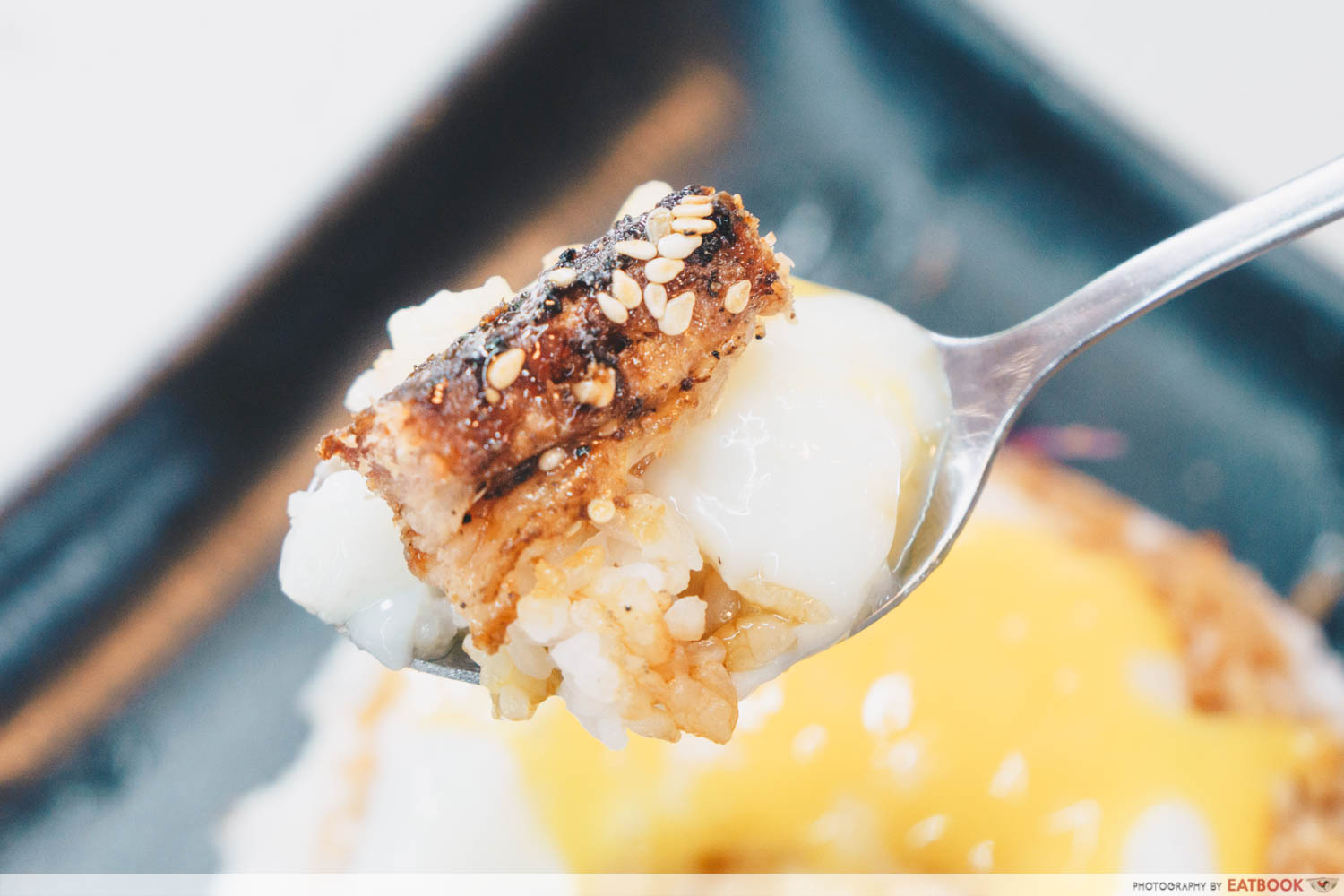 The melt-in-mouth fat rendered nicely, pairing well with the tender beef. The slightly sweet Japanese rice gave the dish a refreshing starchy taste, as the smokiness of the beef was rather intense at times.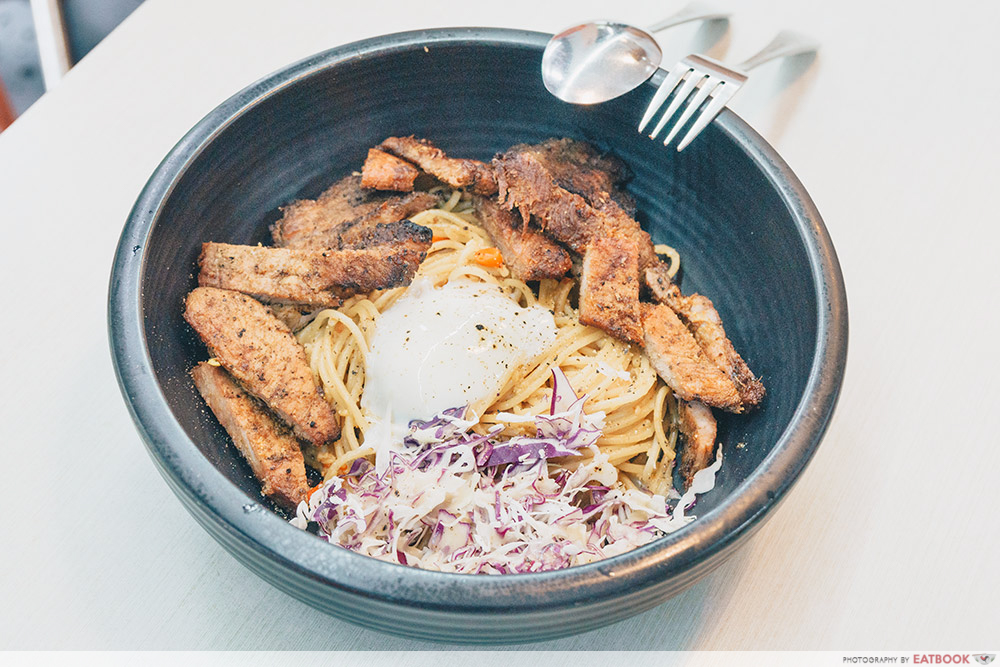 The Grilled Pork With Spaghetti Aglio E Olio ($7.90) was presented impeccably, but was disappointing in the taste department.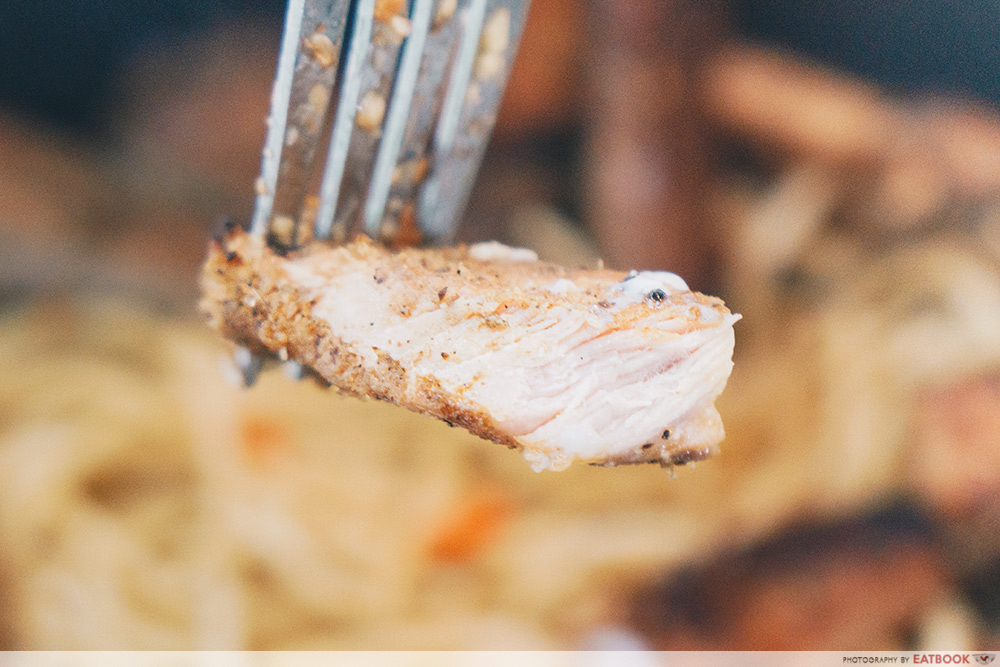 A good slice of pork should be tender, taste slightly sweet, and have a juicy centre. The pork here didn't possess these qualities, as its insides were slightly bland and rather chewy. However, a plus point was that the exterior was crisp without being too hard.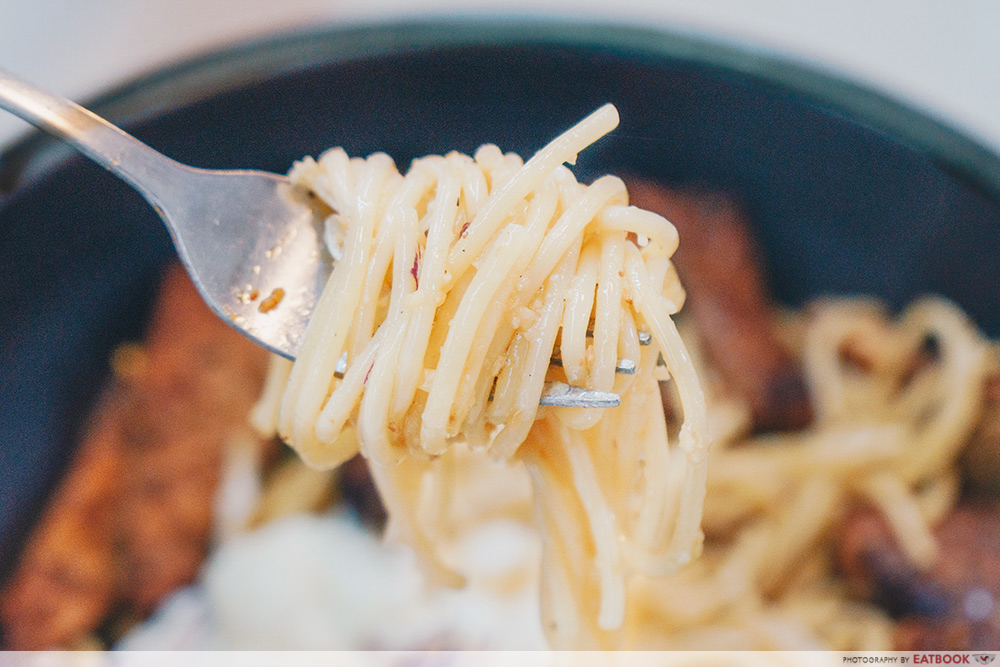 The heap of spaghetti aglio e olio gave a welcome burst of heat to the pork. Garlicky notes were evident, and it was not too oily for my liking. But otherwise, this was an ordinary plate of pasta.
Ambience at Mad Charcoal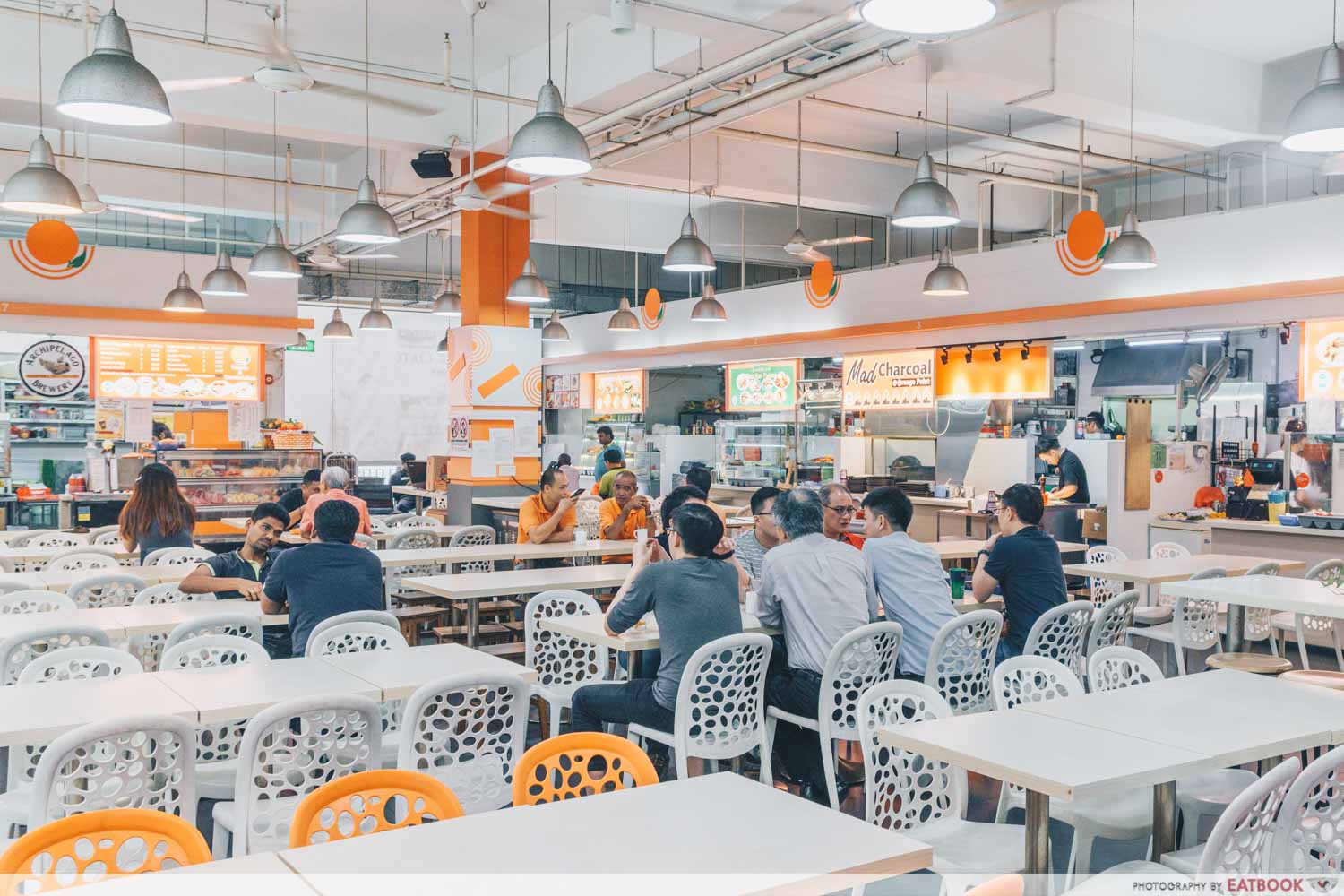 The stall is an eight-minute walk from Yio Chu Kang MRT Station, and is accessible via public buses, with a bus stop right outside Orange Point Kopitiam. For the starving NS boys, Mad Charcoal is a short 10-minute bus ride from Amoy Quee Camp.
This area is relatively unknown to the public despite its close proximity to Yio Chu Kang MRT Station. Attracted by its peaceful laid-back charm, a few people could be seen drinking kopi for hours and some were having a chill catch-up sesh with their bros.
The coffeeshop is considerably well-ventilated, thanks to the many fans along the walls, making it a cool setting to have your lunch.
Rain tends to enter into the coffeeshop due to its narrow shelters, so try not to dine at the fringes of the kopitiam during rainy weather.
The verdict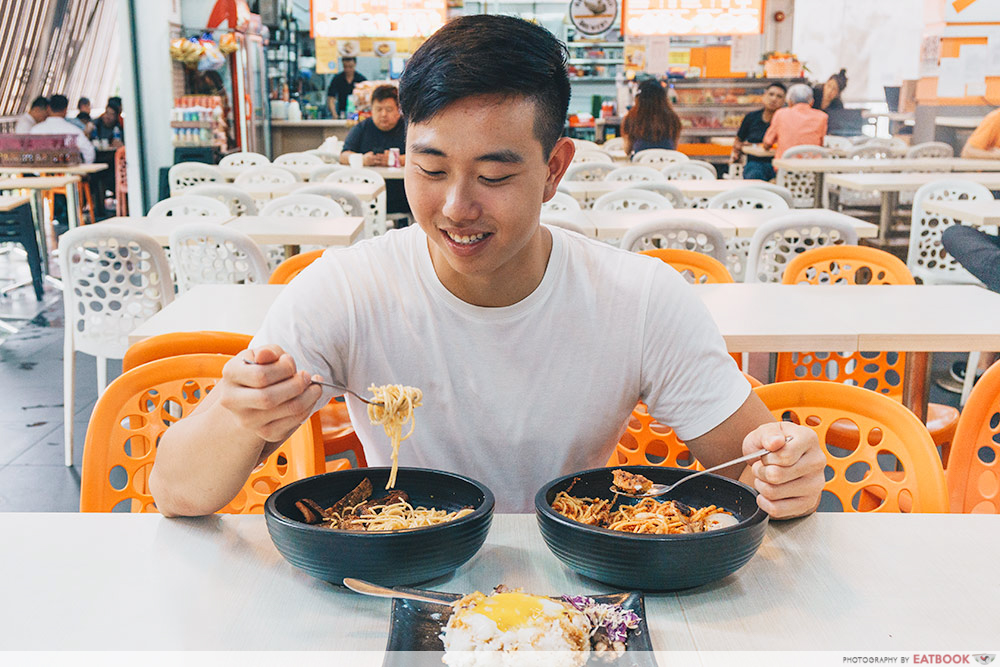 My dining companion and I had trouble finishing the mammoth-sized food portions, and they were definitely a steal at such prices. Despite being a relatively young stall that opened in June 2019, Mad Charcoal is a cut above the rest of the regular Western food stalls. 
Being an Eastie, I would willingly travel to Yio Chu Kang for their generous and affordable Western grub. Being a bold chef that's willing to try his hand at new dishes, Kelvin has recently released a dinner menu that consists of meat-centric dishes such as beef short ribs, barbecue pork ribs, and duck leg confit. I'll be sure to check those out too.
For more elusive new finds in the West side, do try these 10 Ang Mo Kio food gems.
10 Ang Mo Kio Food Gems Including A Chocolate Cafe And $1.30 Dim Sum
Address: 3 Ang Mo Kio Street 62, #01-38, Orange Point Kopitiam, Singapore 569139
Opening hours: Mon-Sat 12pm to 11pm
Tel: 6250 2238
Website
Mad Charcoal is not a halal-certified eatery.
Photos taken by Kerrianne Goh.
This is an independent review by Eatbook.sg.
Summary
Pros
– Delicious beef brisket
– Grilled chicken was flavourful and not dry
– Affordable prices
– Generous portions
Cons
– Inconsistent cooking of onsen eggs
– Pork was rather bland
Recommended dishes: 24 Hours Beef Brisket ($8.90), Grilled Chicken ($6.90)

Opening hours: Mon-Sat 12pm to 11pm

Address: 3 Ang Mo Kio Street 62, #01-38, Orange Point Kopitiam, Singapore 569139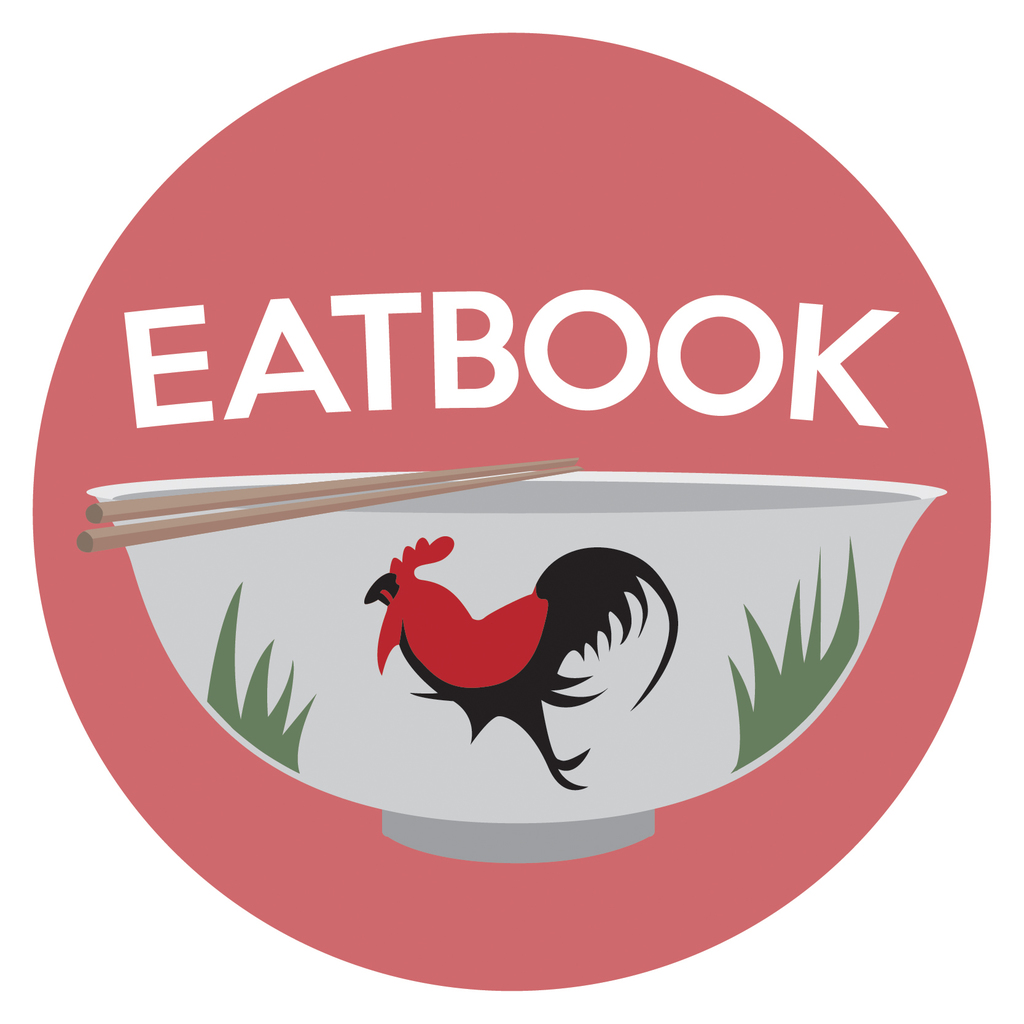 Drop us your email so you won't miss the latest news.