Make Tea bubble tea in Clementi
Though most of us get our bubble tea fix from major chains like KOI and Gongcha, some of us are lucky enough to live near homegrown BBT stalls that serve up one-of-a-kind beverages. If you live in Bishan, for example, there's Yung Yung for Yaowarat buns and tea jelly drinks. Over in Pioneer, an ex-air stewardess makes drinks with handmade pearls in flavours such as bubur cha cha at Tea Dough. Now, in Clementi, there's Make Tea, bringing something new to the scene with their rainbow mochi ball topped-drinks.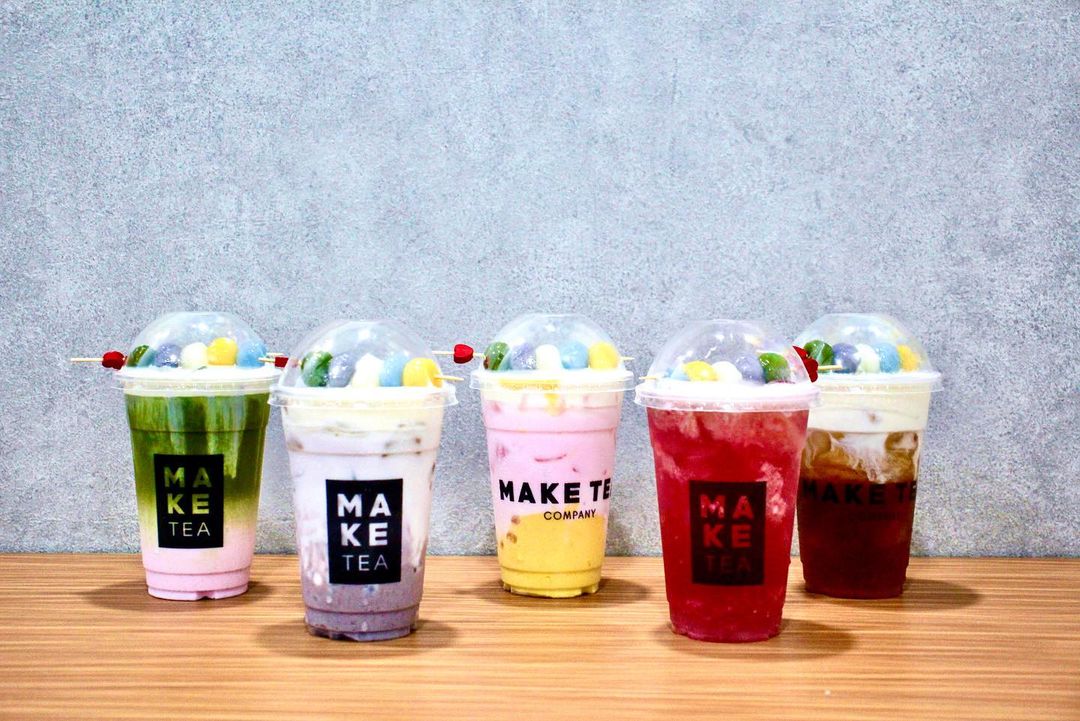 Image credit: @maketea2021
Released as part of the Make Tea Snowball Christmas series, these handmade mochi balls are skewered to top all of Make Tea's bestsellers. Each QQ mochi is reminiscent of the type you find in Taiwanese dessert bowls, in colours of green, yellow, pink, purple, and blue. No artificial colourings are used either.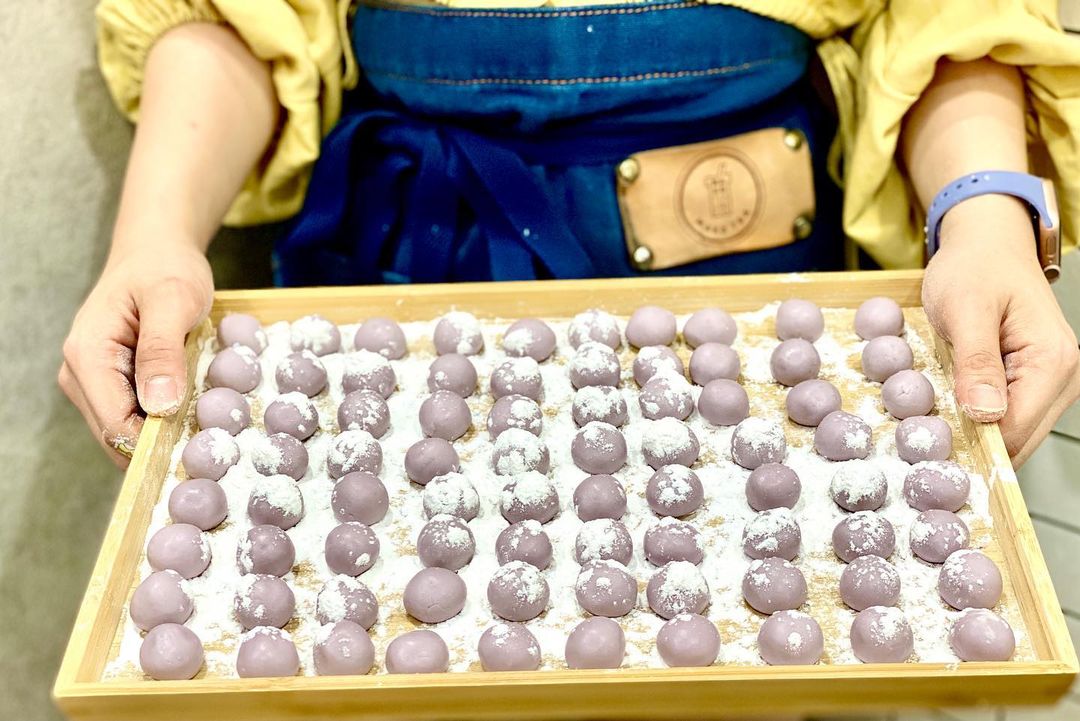 Image credit: @maketea2021
Already photogenic on their own, these mochi balls add something extra to the drinks that they adorn. Try it out in their popular Snow Ball Matcha ($6), which comes with earthy, bitter matcha, fresh milk, and milk foam, along with the colourful topping.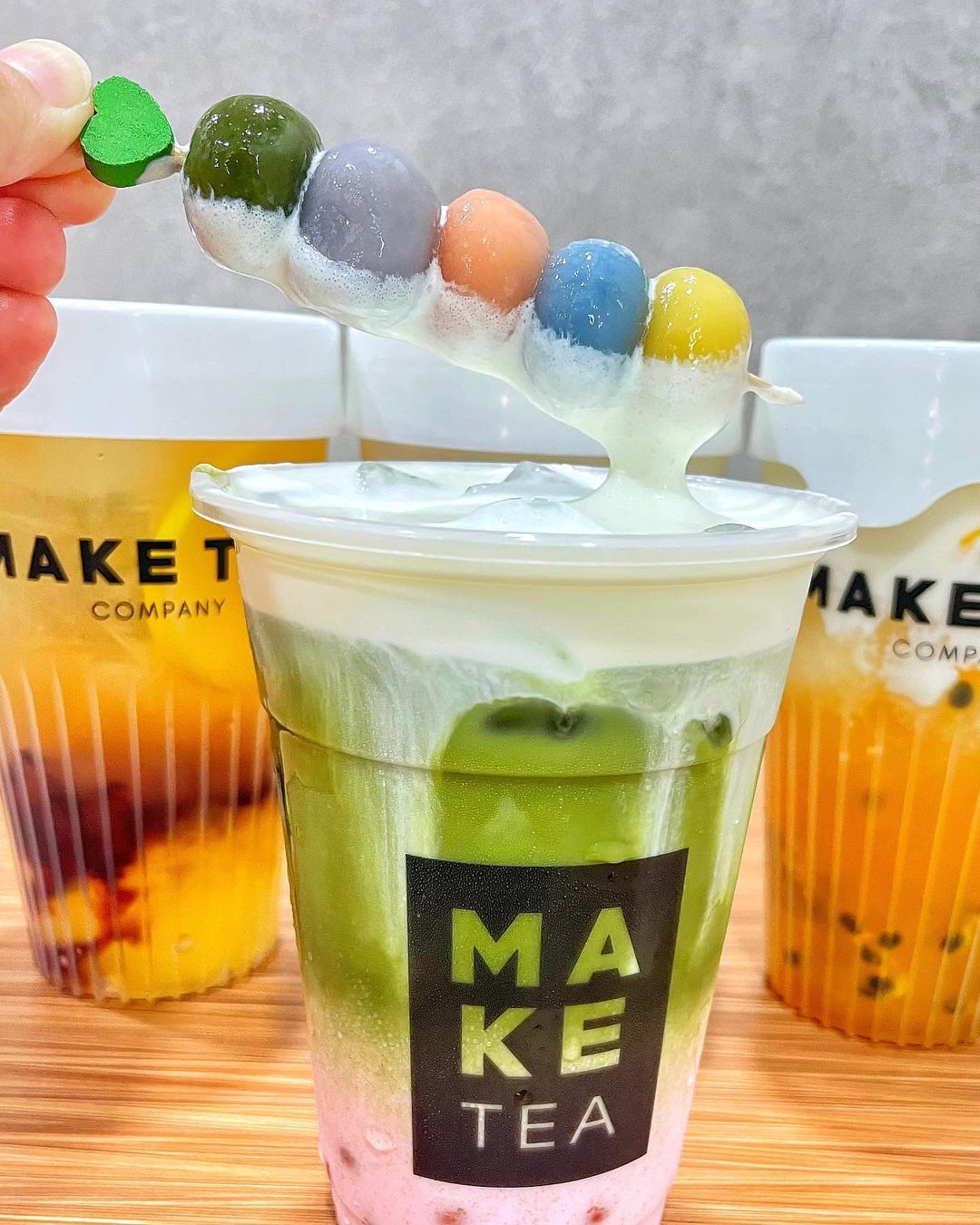 Image credit: @hourlyfoodie
If you love orh nee, then try the Snow Ball Yam Milk ($6), a take on taro milk, with creamy yam paste, fresh milk, and a topping of your choice.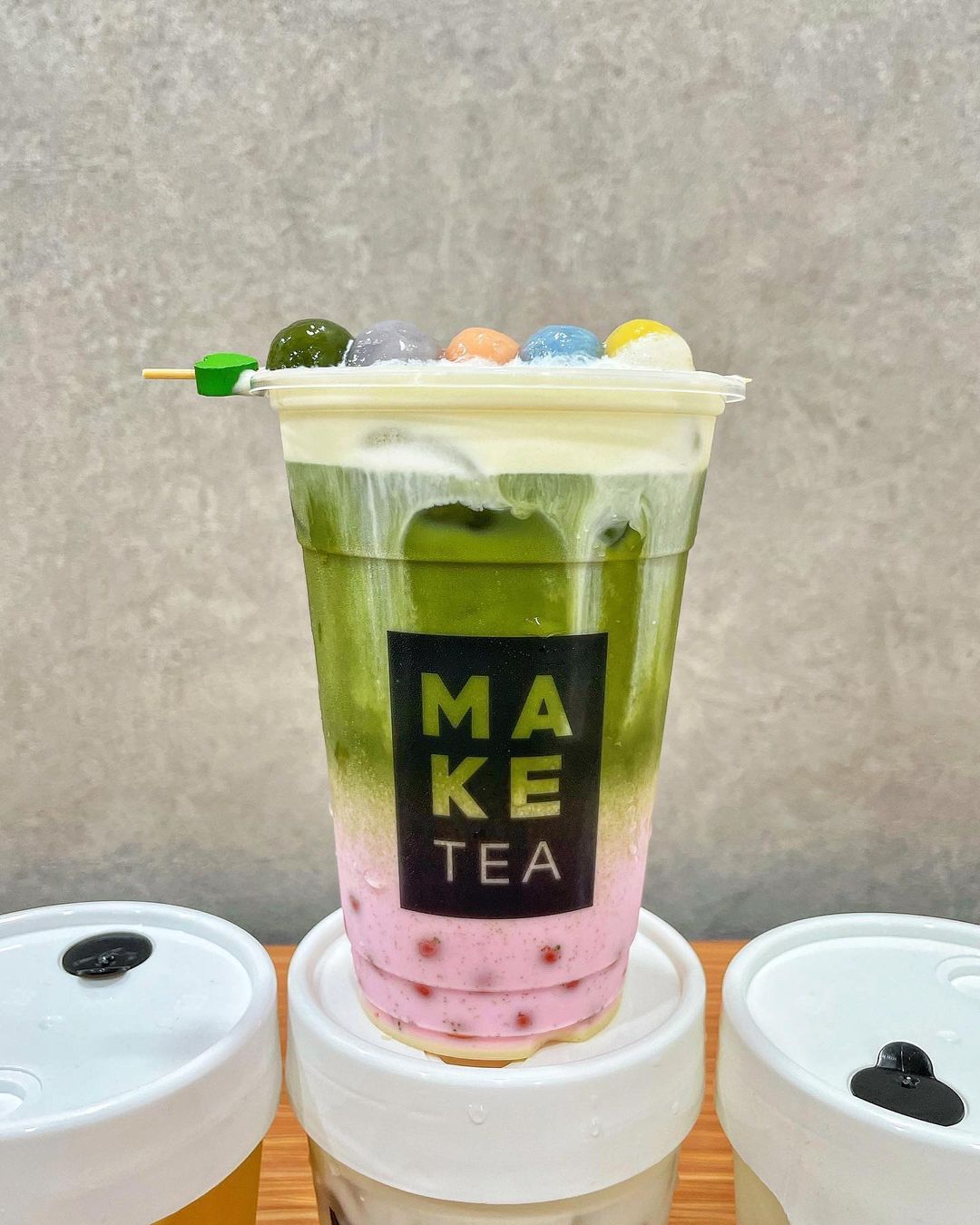 Image credit: @hourlyfoodie
Other Snowball series drink flavours include Mango ($6), Sea Salt Black Tea ($5.50) and Lychee Oolong ($5.50). 
There are two ways to enjoy the mochi: either remove them from their skewers, stir them into the drink, and scoop them up, or dip them into the drink and munch and you sip.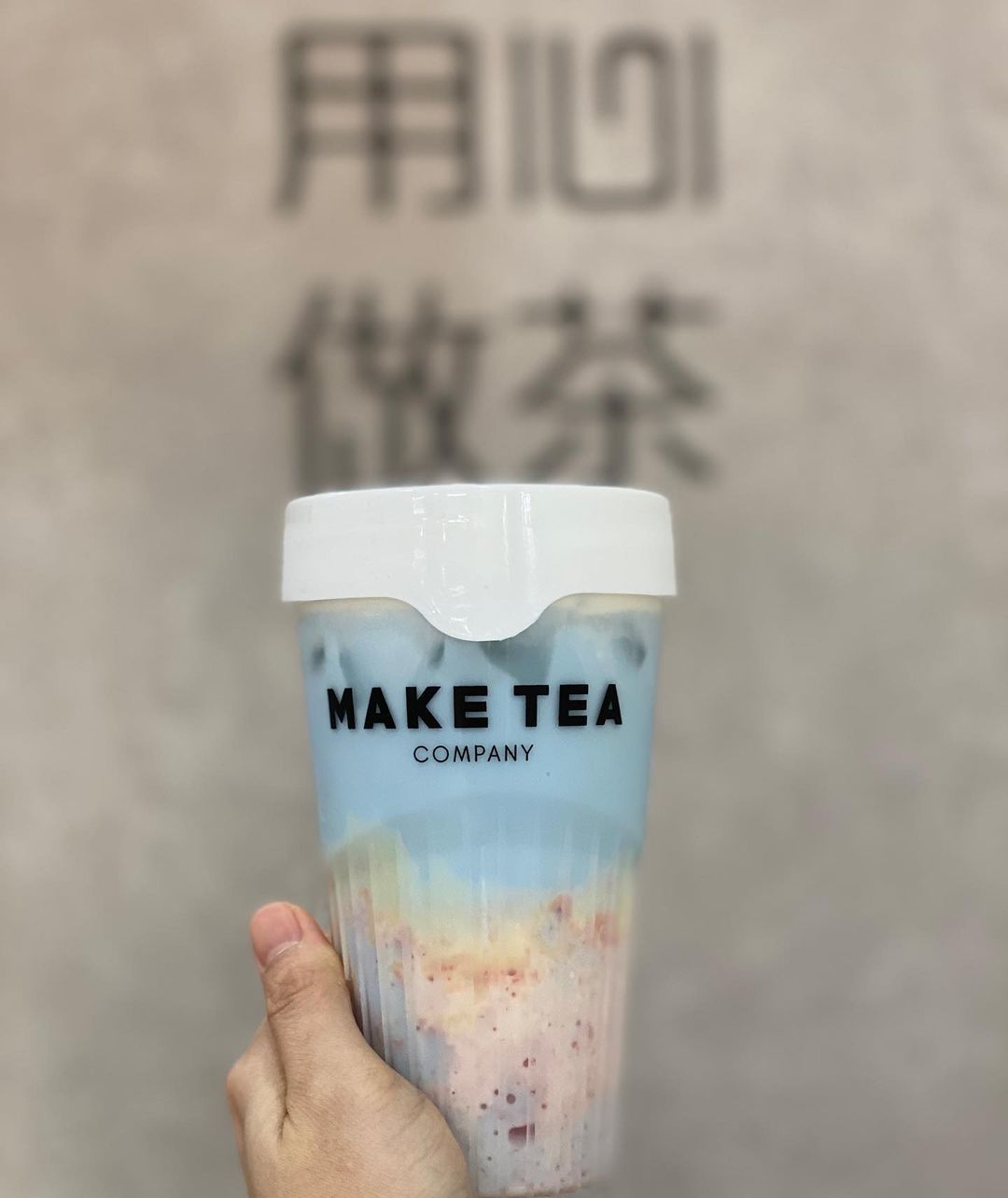 Image credit: @maketea2021
If mochi isn't your jam, try their Sunshine Mango ($5.50), a Make Tea signature. This drink sees blue pea milk accompanied with mango puree, and tastes very similar to a mango dessert.
Yung Yung Review: IG-Worthy Lotus Biscoff Smoothies, Flavoured Jelly Milk Teas And More At Bishan
You get to add a topping to whatever drink you order, and Make Tea has some very unique options. There's Popping Boba ($1.20), Yuzu Aiyu ($1.20), Yam Ball ($1.20), and the sleeper hit: Brown Sugar Konjac ($1.20).
The next time you're in Clementi, try out Make Tea for your bubble tea fix. For more new openings in the area, check out our Big Big Fries review, where we try XXL french fries in a cafe. Otherwise, there's our Burnt Cones review for ice cream and waffles in unique flavours, such as ube.
Big Big Fries Review: Popular Chomp Chomp Stall Opens Cafe With XXL Mentaiko Fries And Pancake Waffles
Address: 442 Clementi Avenue 3, #01-101, Singapore
Opening hours: Mon-Thurs 10:30am to 9:30pm, Fri-Sat 10am to 10pm, Sun 10am to 9:30pm
Website
Featured image adapted from @maketea2021 and @maketea2021