McDonald's Angus Mushroom Supreme is back 
McDonald's fans, here's something to be excited about: the Angus Mushroom Supreme is back for a limited time only! The crowd-favourite burger will be available from 2 December 2021, along with the launch of an all-new Sea Salt McFlurry.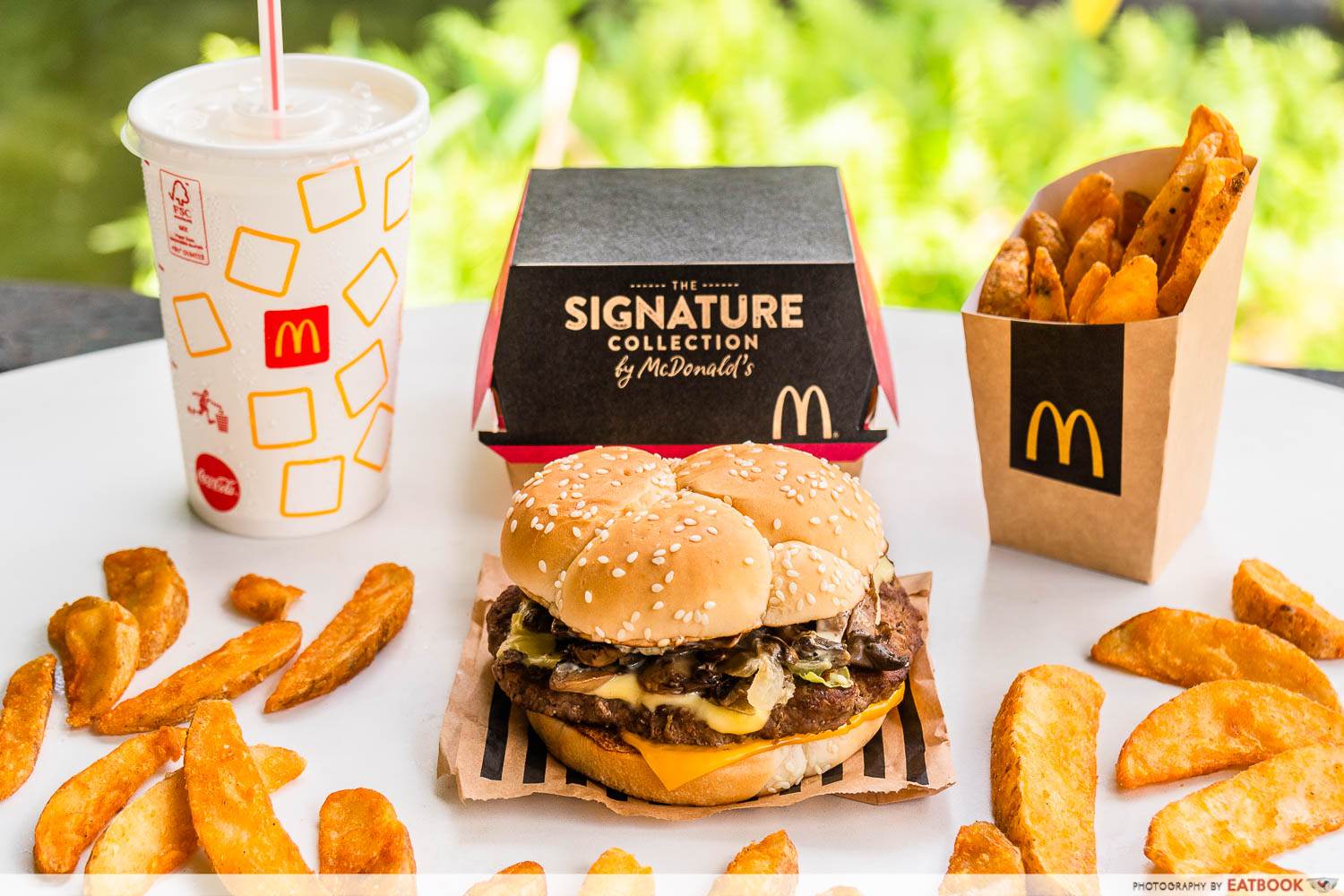 For those who don't know, the Angus Mushroom Supreme is part of the Signature collection, which is McDonald's premium range. A step up from the burgers on the regular menu, this chunky number features a 100% Angus beef patty with melty white cheddar cheese, topped with a bed of grilled mushrooms, caramelised onions, and McDonald's signature herb aioli.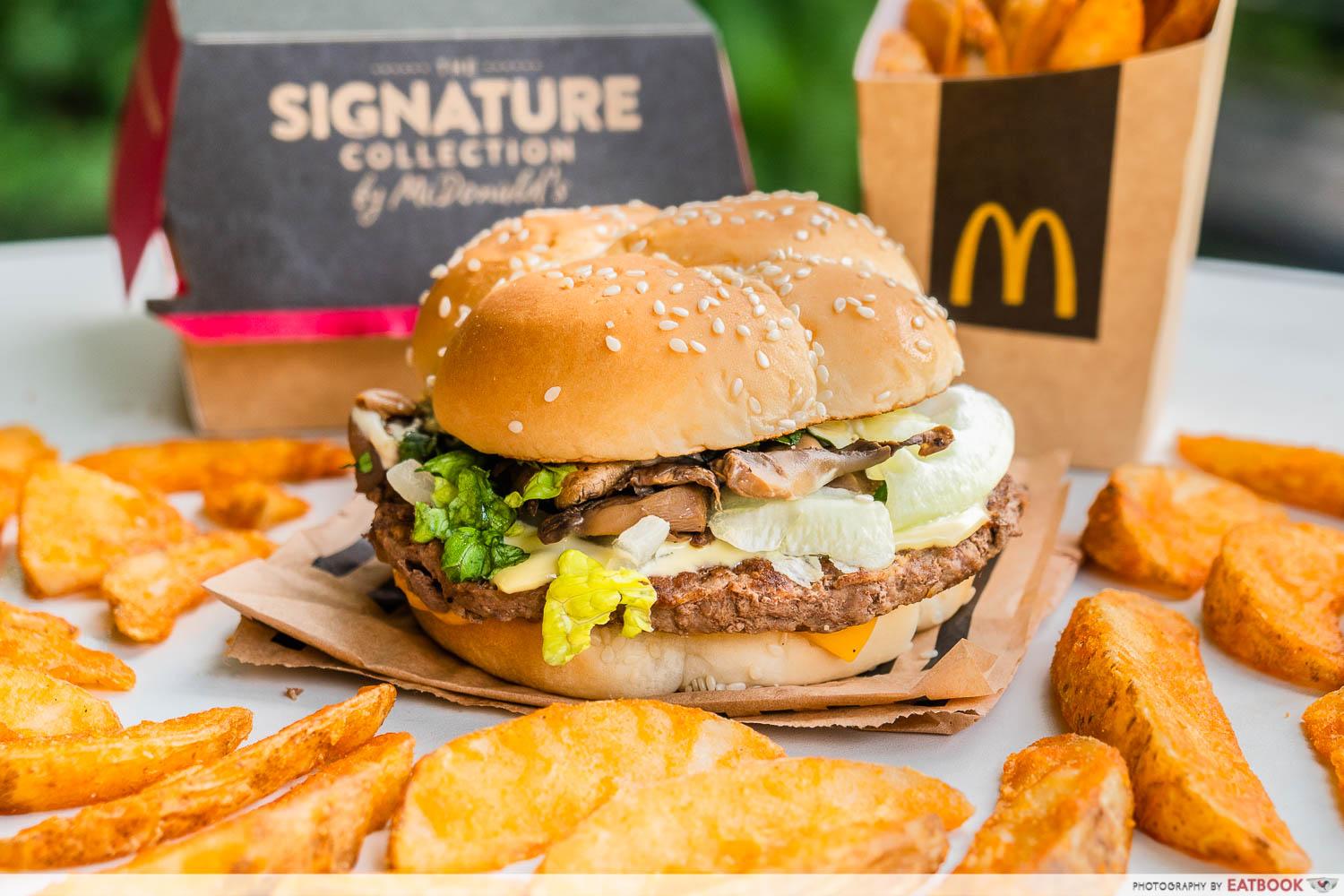 Sandwiched by two fluffy, beautifully toasted sesame buns, the burger is a must-try if you love mushrooms. The savoury mushroom pieces are well seasoned and flavourful, complementing the sweetness from the onion. Combined with two types of gooey cheddar, a smooth aioli lightened by notes of herbs and garlic, and the same premium Angus beef patty used in other Signature burgers, each mouthful is satisfyingly rich with an umami note.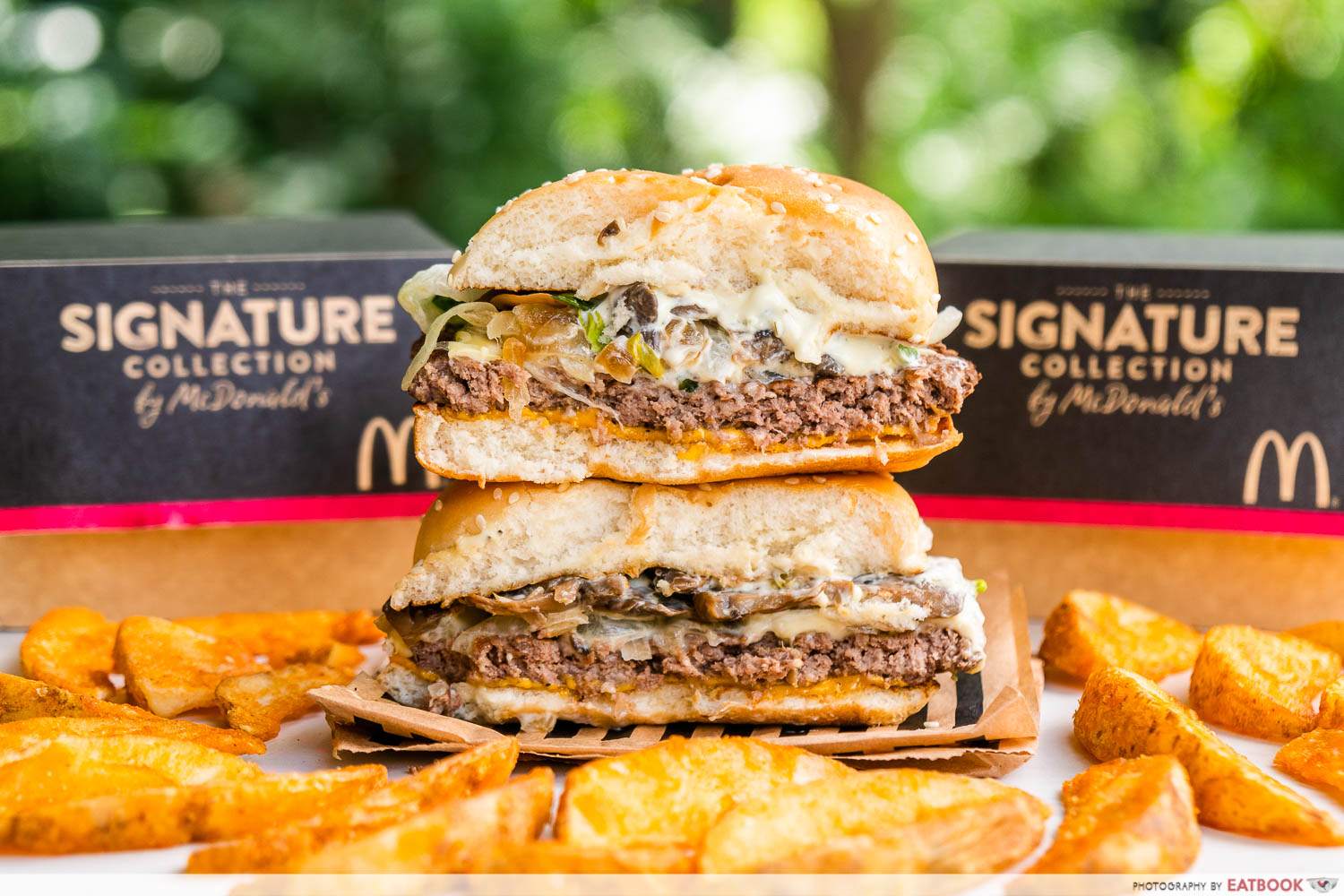 The chunky number might be slightly messy to eat, but the Romaine lettuce leaves layered in between help to hold up some of the contents within. Thankfully, the sesame buns are slightly taller than the regular burger buns at McDonald's, thus lending support to the hefty ingredients.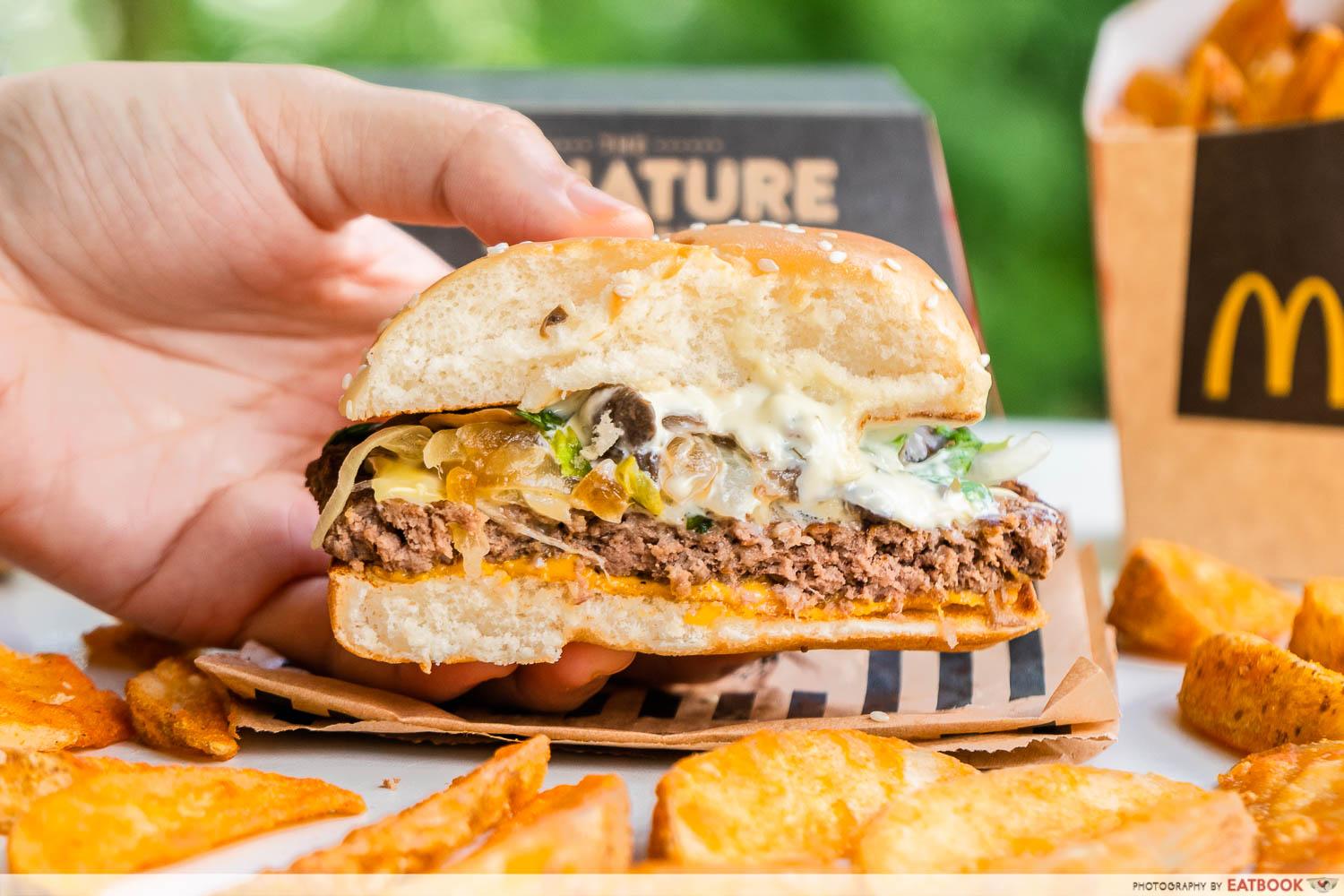 The Angus Mushroom Supreme is priced from $7.10 a la carte, or you can pay $9.75 for a full set, which comes with potato wedges and a small Coke. I'm all for potato wedges as they're bigger and fluffier than regular fries! 
That's not all. There's another pretty entrant on the menu that's equally aesthetic for the 'gram. Featuring McDonald's iconic vanilla soft serve swirled with a gorgeous hue of blue, the Sea Salt McFlurry (from $3) is the latest star of the show.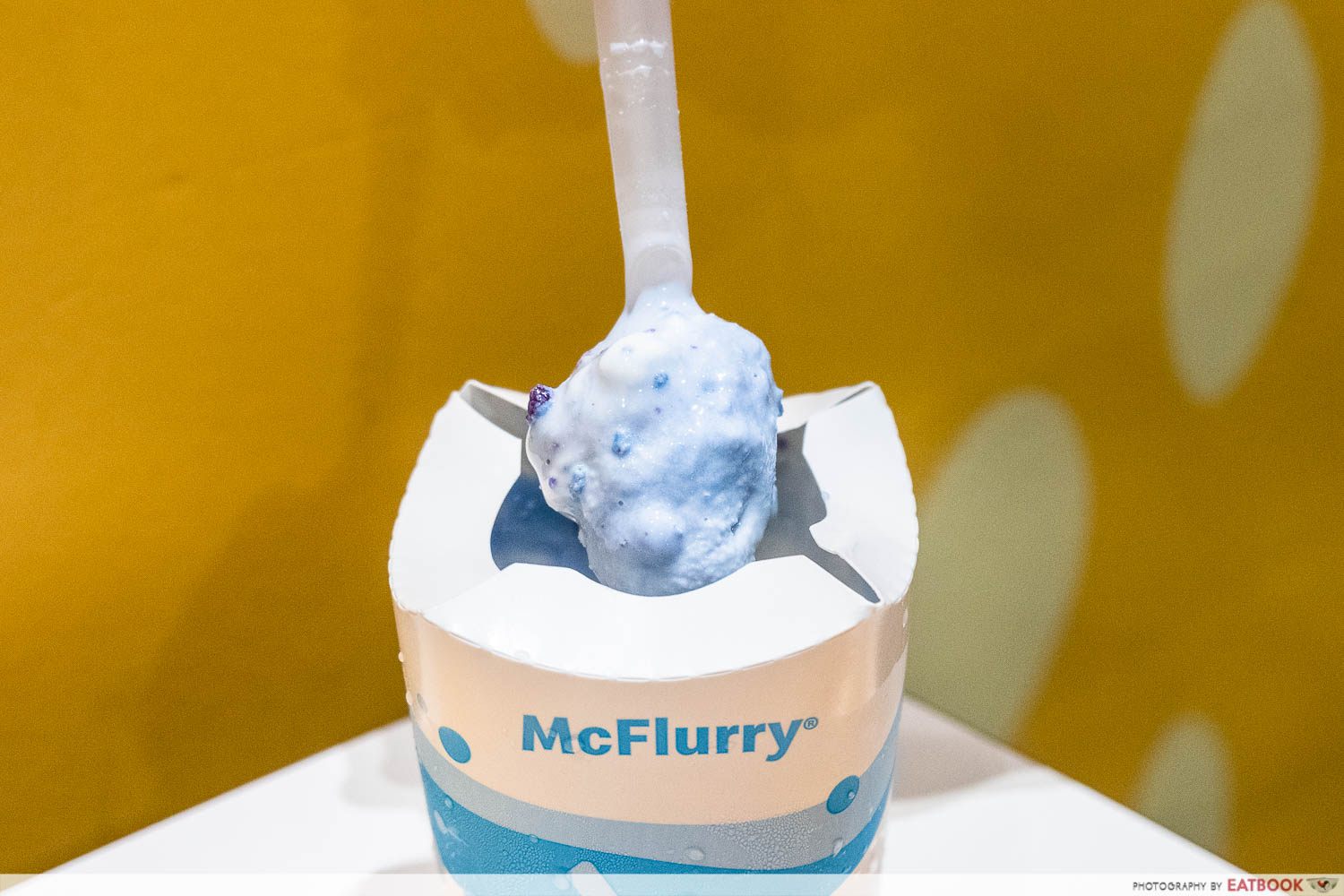 The light blue shade comes from the blue sea salt topping, which perfectly balances the sweetness. Hidden within is a treasure trove of blue and purple sprinkles not just for vibrancy, but also to add an addictive crunch to the smooth and creamy ice cream.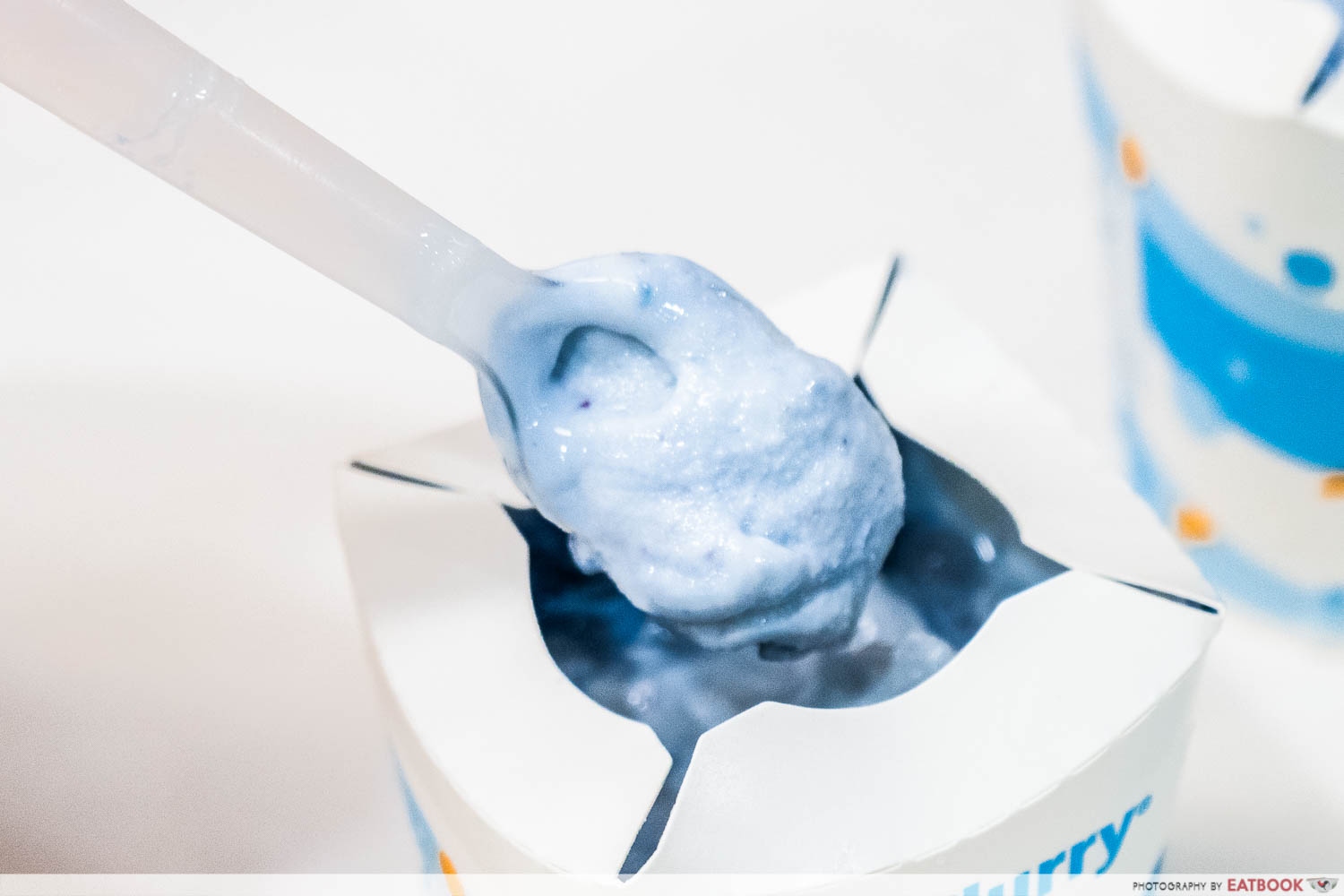 I'm a huge fan of salty-sweet pairings—bonus points when they look this aesthetically pleasing—so the Sea Salt McFlurry gets my stamp of approval. The simple vanilla soft serve is elevated by the sea salt notes, and I found myself returning for more after each spoonful.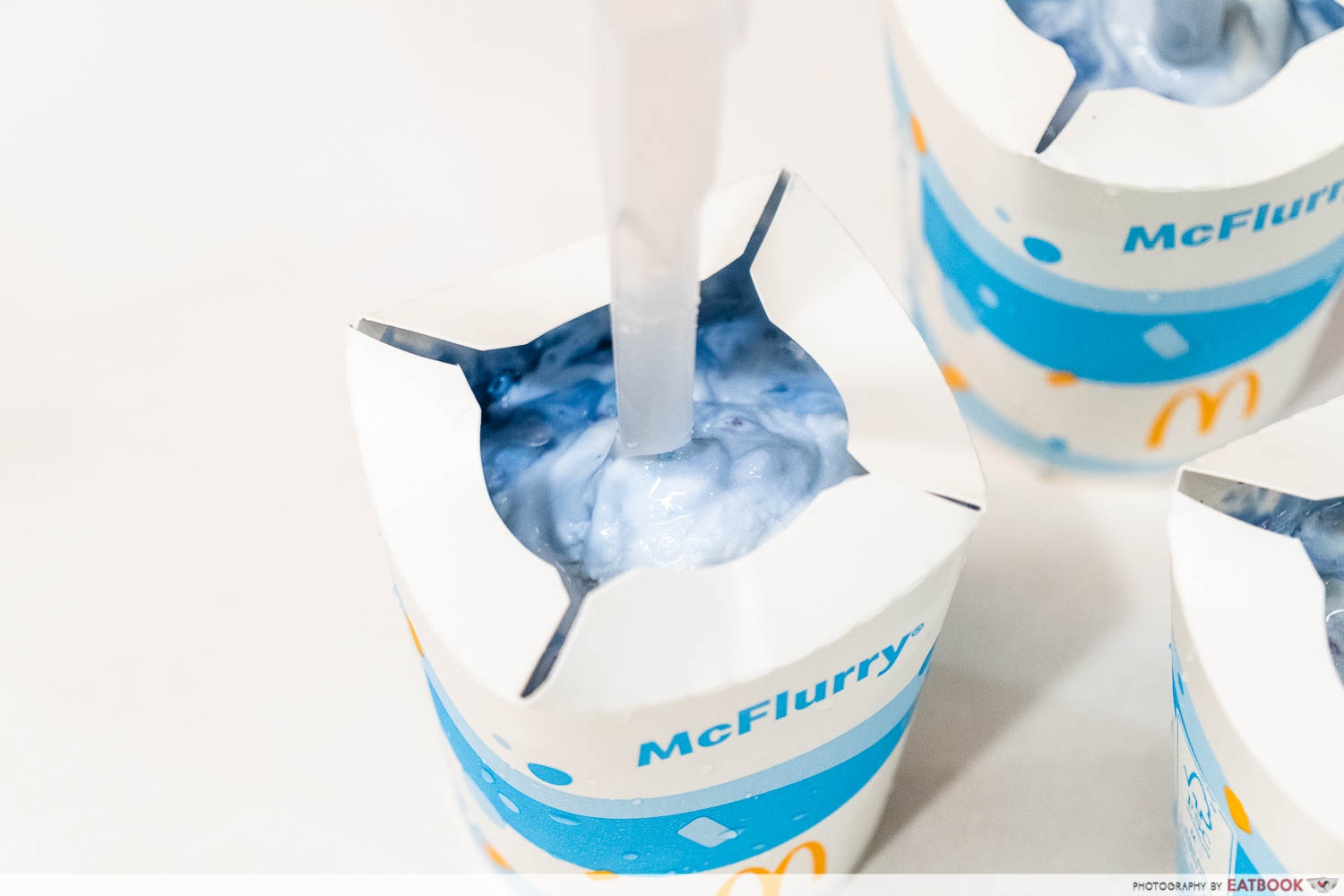 Mix the components well for that well-balanced, sweet-savoury flavour. The blue-tinted ice cream, along with the specks of sprinkles, is an IG-worthy treat for any time of the day.
As with most new items at McDonald's, the Angus Mushroom Supreme is only available for a limited time. We're not sure how long exactly that is, so you'll want to get your hands on the burger before it's too late!
While you're at it, definitely make a beeline to try the all-new Sea Salt McFlurry, too. I'm crossing fingers that this flavour is here to stay, so I can get my dose of salty-sweet goodness for a while longer.
Photos taken by Tan Zi Hui.
This post is brought to you by McDonald's.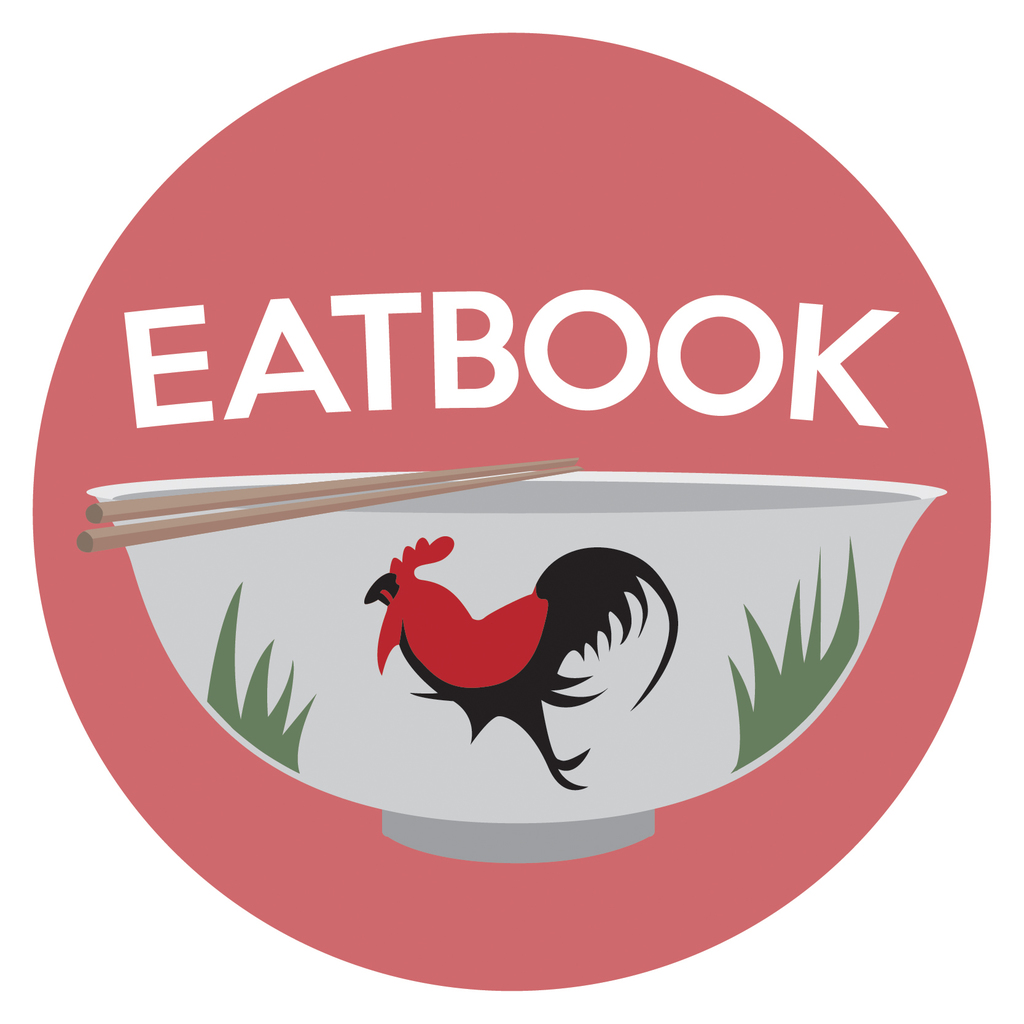 Drop us your email so you won't miss the latest news.