McDonald's new choco banana pie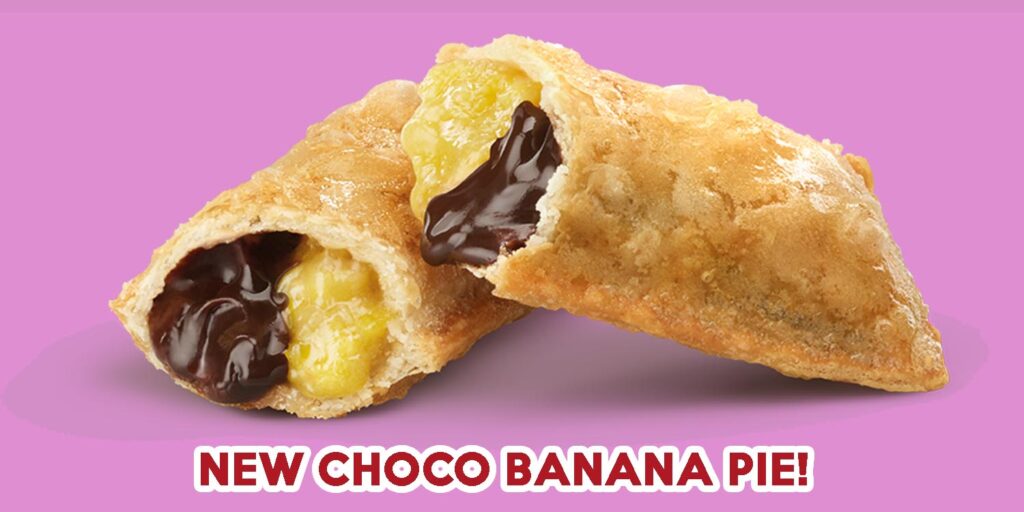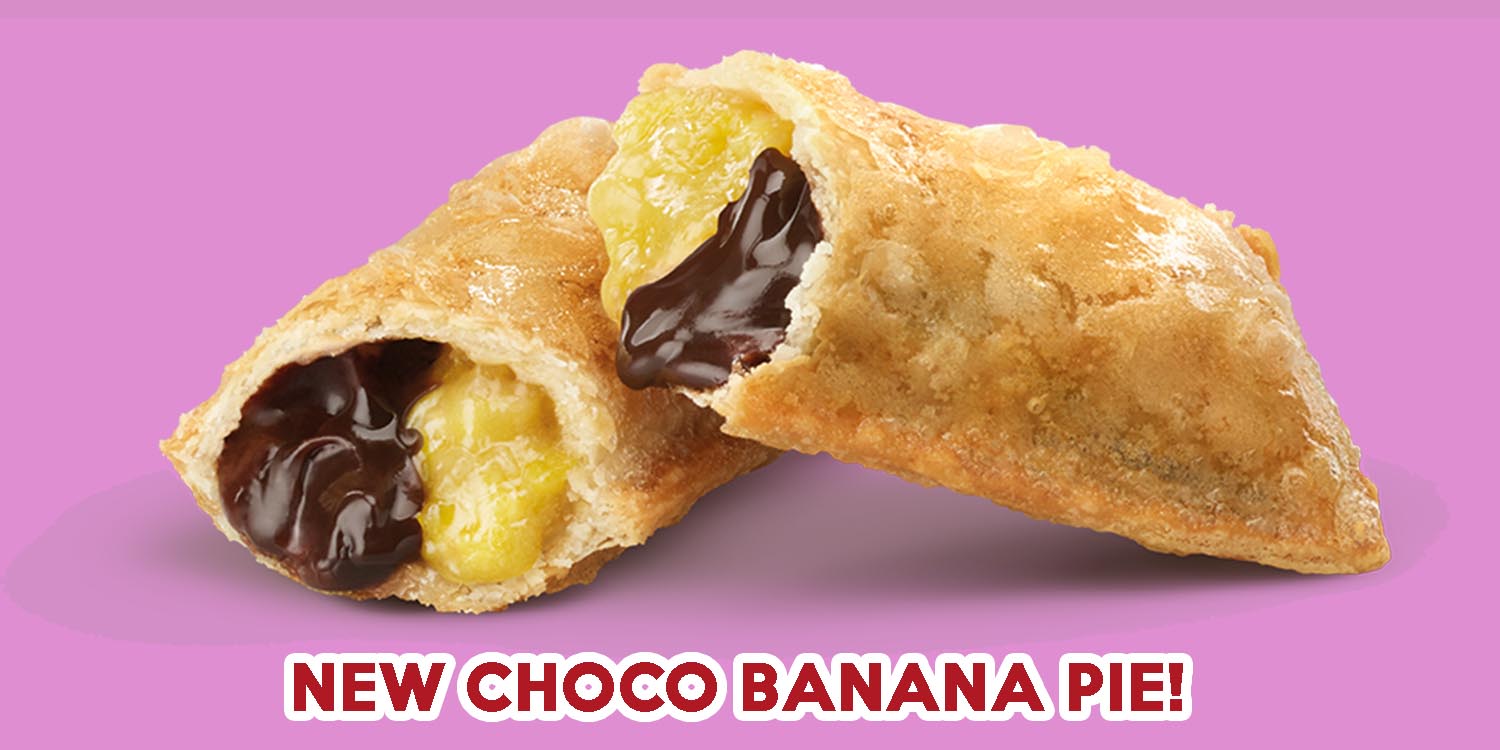 Image credit: McDonald's Singapore
McDonald's has a knack for combining two delicious flavours into one tantalising dish. New on their list of creations is the Choco Banana Pie. It's understandable to combine these two together, as banana and chocolate are a match made in heaven. I mean, there are countless brands that have combined these two delicious ingredients together, so you know it is a flavour combo that works.
Priced at $1.50, the pie features warm chocolate filling with chunky banana puree. We are guessing the chocolate filling will be the same as the ones found in their hot-selling Chocolate Pie, meaning it will be 100% toothsome. Here's hoping that the banana puree will not taste artificial and that McDonald uses real banana for the filling.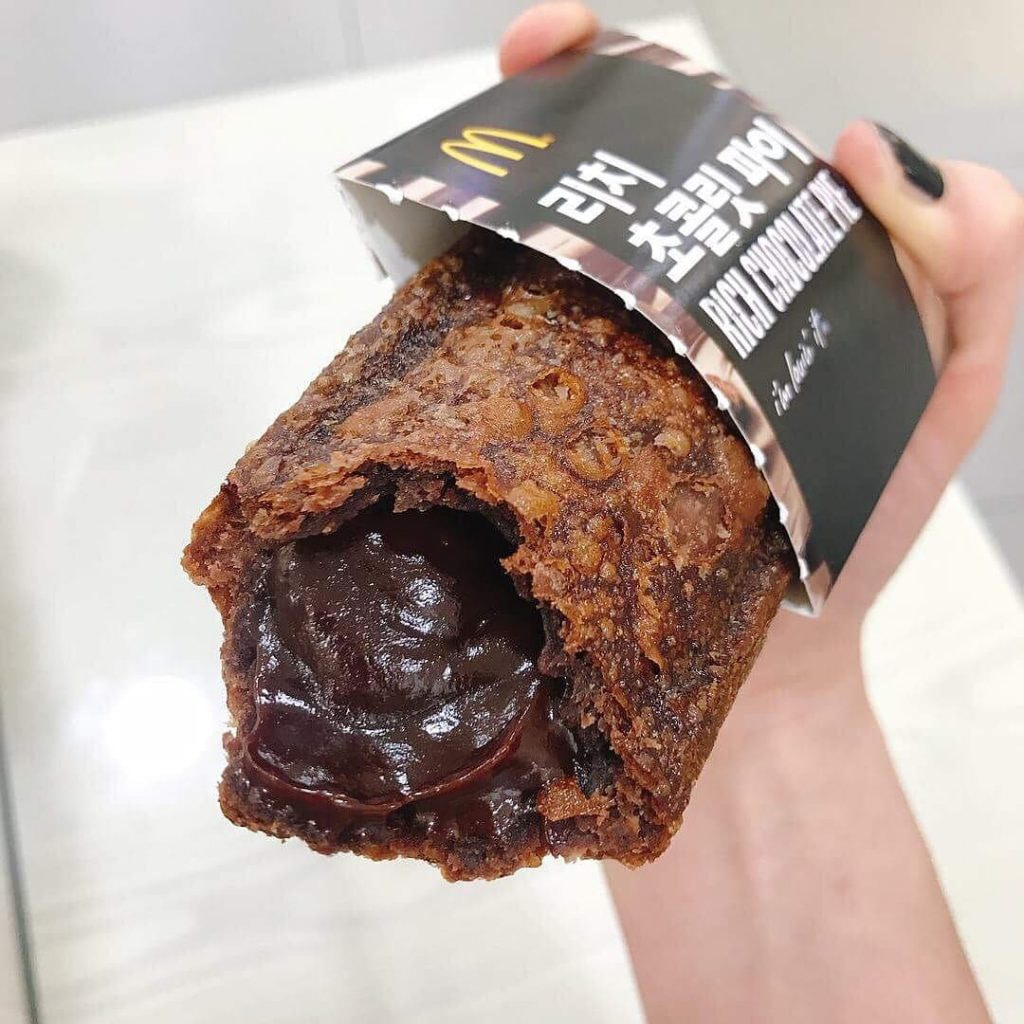 Image credits: @ranirani_lee
Available from 31 October 2019 onwards, the pie will only be available after breakfast hours, so you can't have a sweet morning with it. While there is no end date to the Choco Banana Pie, we recommend heading down ASAP lest they get sold out, just like how the Chocolate Pie did in the past.
You can get the pie when you order their Double McSpicy ($10.45), Double Filet-O-Fis ($8.85) and Double Cheeseburger Feast ($8.10) meals too if you rather have it as part of a meal instead of a snack.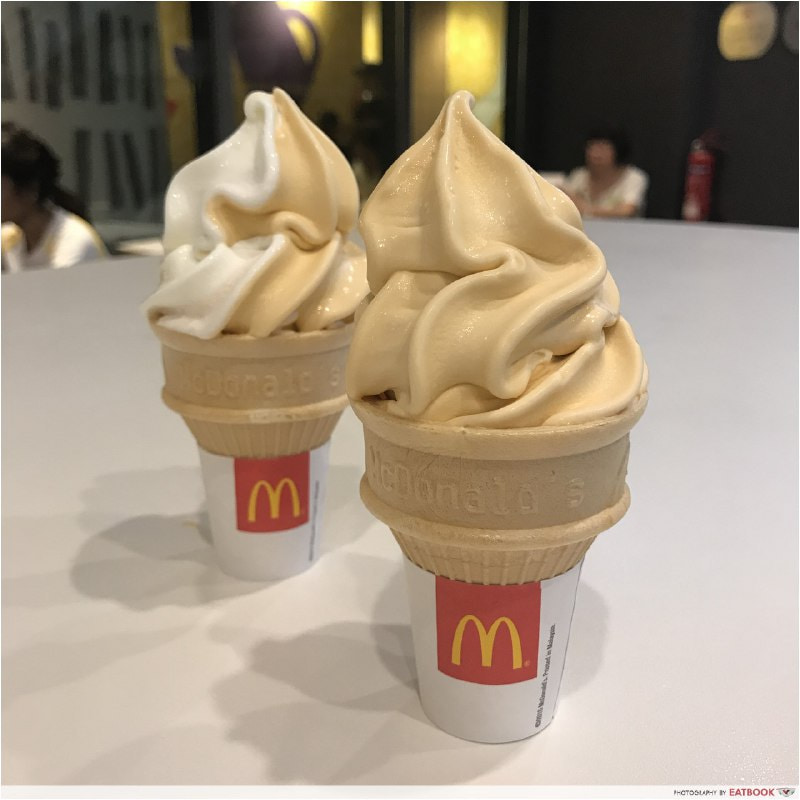 Aside from this new Choco Banana Pie, McDonald's has brought back their Thai milk tea ice-cream. Priced at $1, the Thai Milk Tea Cone and Thai Milk Tea Twist Cones are a great treat to beat the heat in Singapore. We recommend getting the twist cone, as the creamy vanilla flavour lifts the sweet Thai milk tea taste. 
New is the Thai Milk Tea McFlurry, which features hints of black tea, cardamom, cinnamon and the classic crushed Oreos. This is a great option if you like your ice-cream with texture.