McGriddles returns to all outlets on 28 Feb!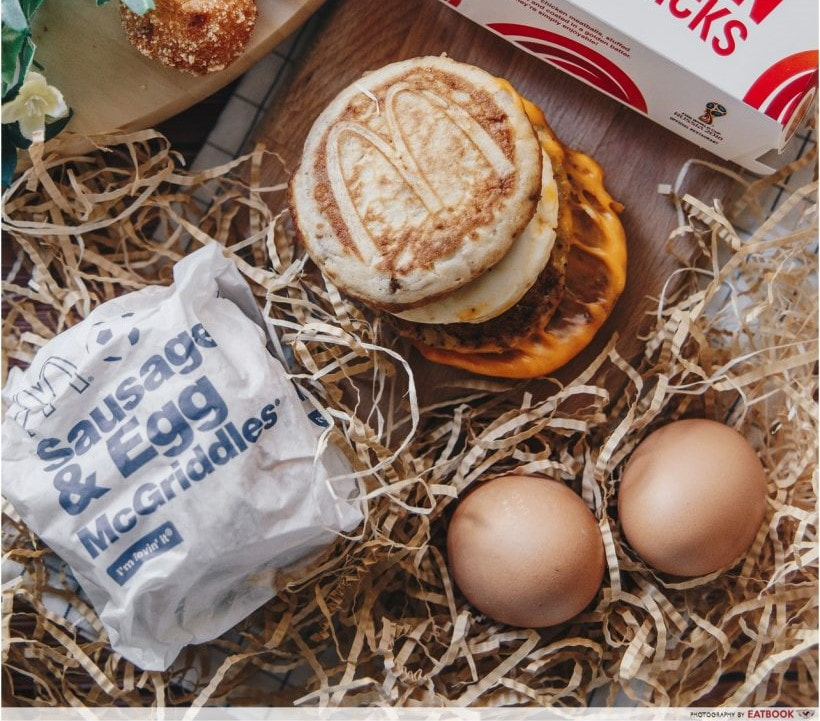 I remember eating McGriddles as a child. The sweet and savoury pancake-buns sandwiching a gorgeous patty of chicken sausage were just so tasty to me. When they released the McGriddles after its long absence in June last year, I was overjoyed. The prospect of sinking my teeth into this decadent breakfast dish and reliving my childhood was just so exciting.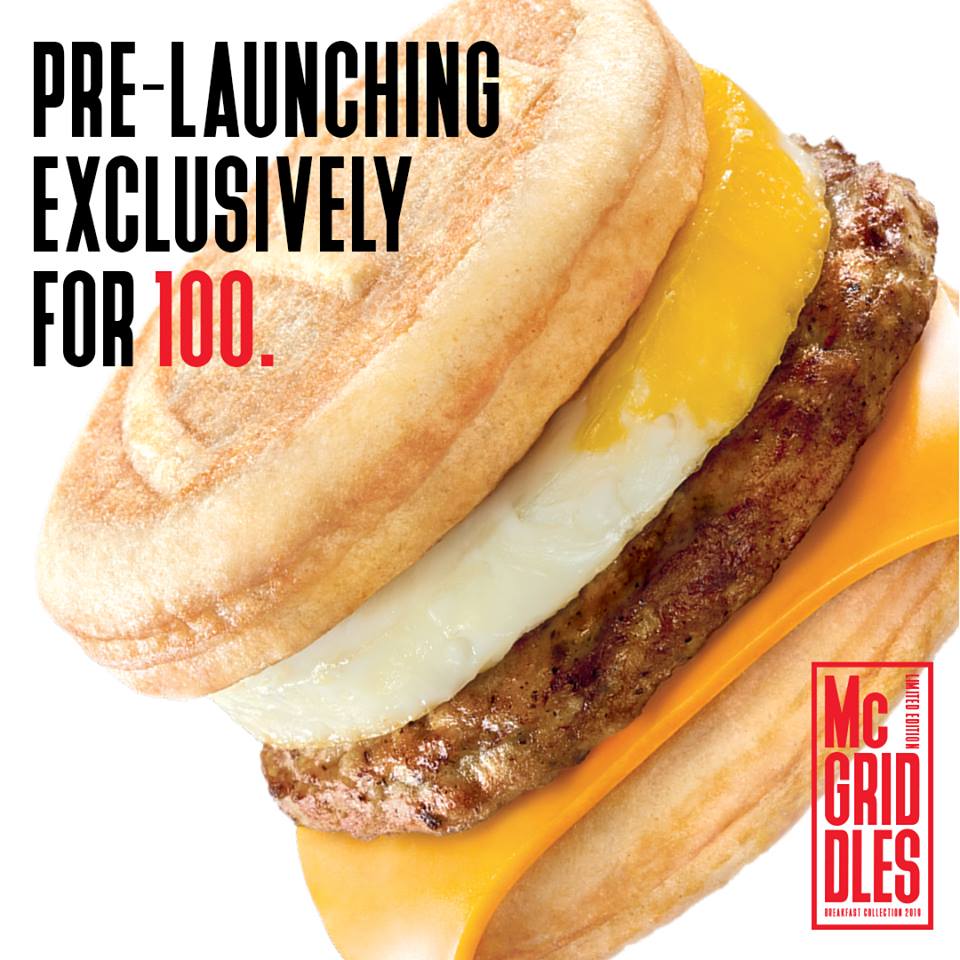 Image credit: Mcdonald's Facebook page
Last year, McGriddles was released for both breakfast, lunch and dinner. We were initially informed that, unlike the previous release, McDonald's will only be releasing 100 of these beautiful sweet pancake muffins for one day on  27 February 2019.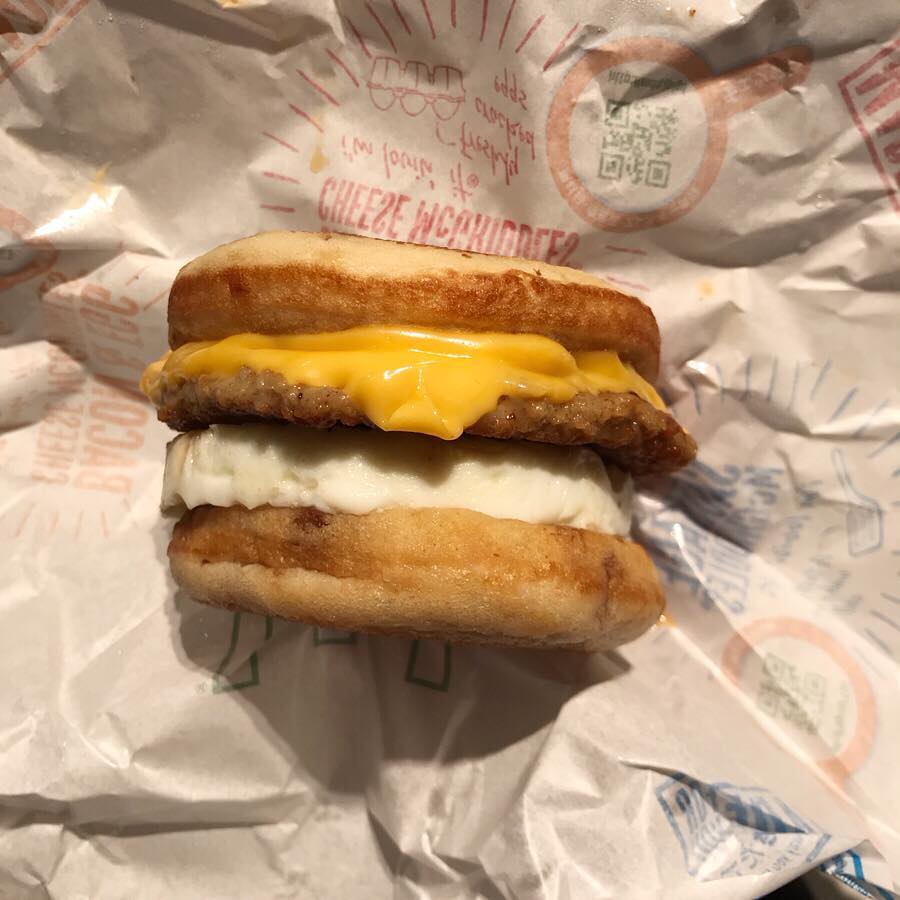 Image credit: @foodforfoong
The highly coveted breakfast item was slated to be launched exclusively at McDonald's SpringLeaf Tower. Yes, its that metallic tower along Anson road that looks like a futuristic skyscraper.
Because they were only initially releasing 100 of them from 10am onwards, you would have had to reach there early. And knowing how Singaporeans love to queue overnight for McDonald's goodies, we might have even had to wait in line the day before.
Each Sausage McGriddles with Egg Meal is priced at $6 for the pre-launch at SpringLeaf Tower.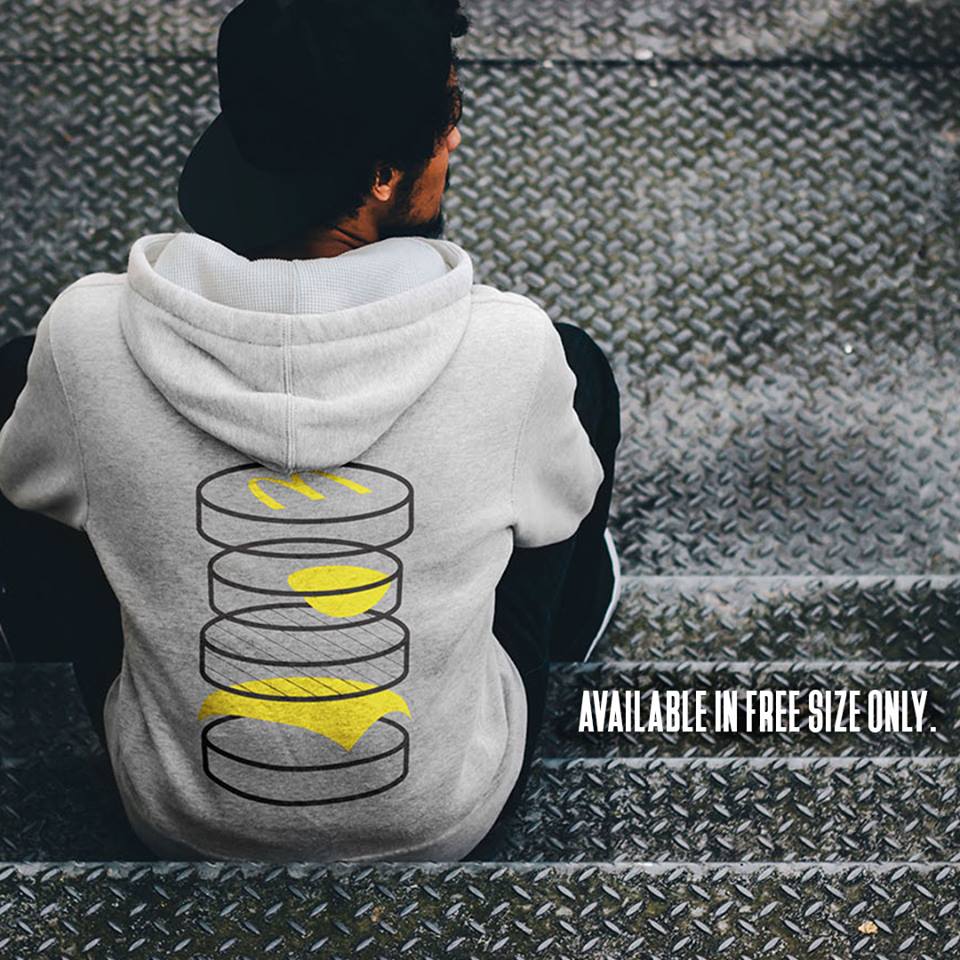 Image credit: Mcdonald's Facebook page
They will also be giving away exclusive McDonald's hoodies to the 100 lucky customers!
If your intention is to order all 100 of them, I'm afraid you can't. Each customer is only entitled to the purchase of one McGriddle. I guess the only logical solution is to pull down your entire fambam on that Wednesday morning.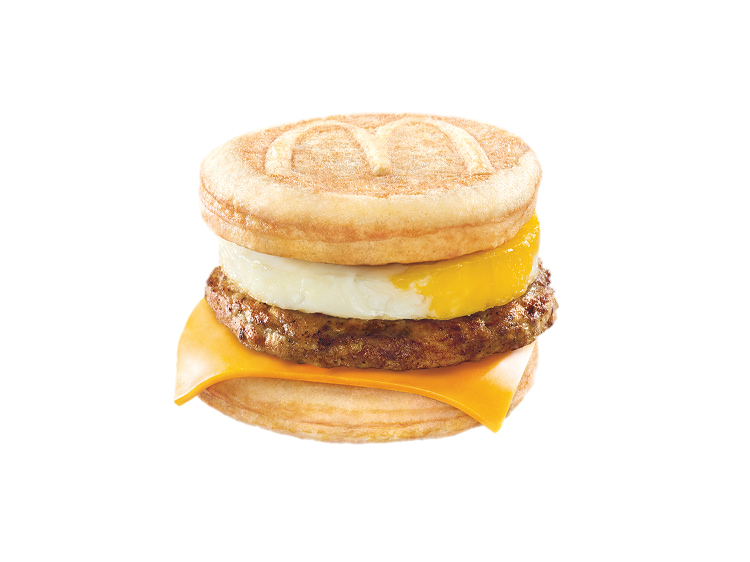 Image credit: McDonald's
Come 28th February, however, McDonald's will be releasing McGriddles to ALL outlets!
The $6 price tag for the Sausage McGriddles with Egg Meal will remain. However, you can also snag an a la carte burger for just $5.40!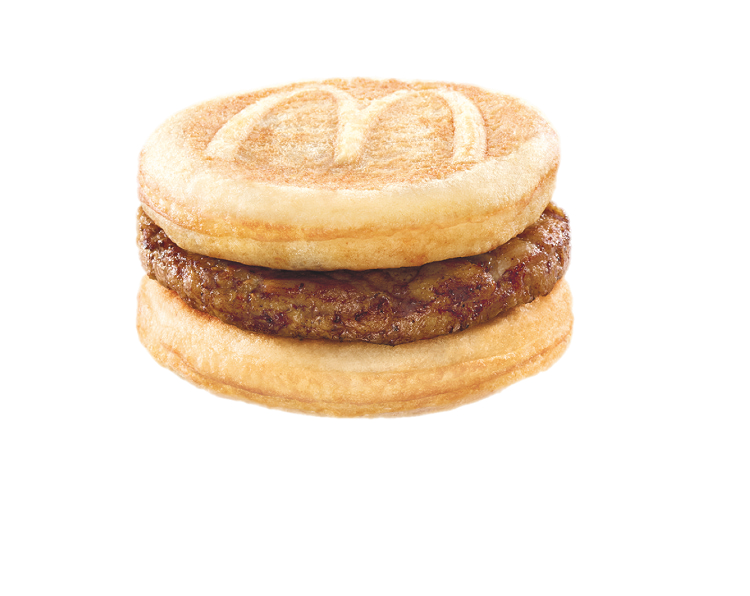 Image credit:McDonald's
Also available is the Sausage McGriddles priced at $4.50 for the a-la-carte and $5.10 for a meal.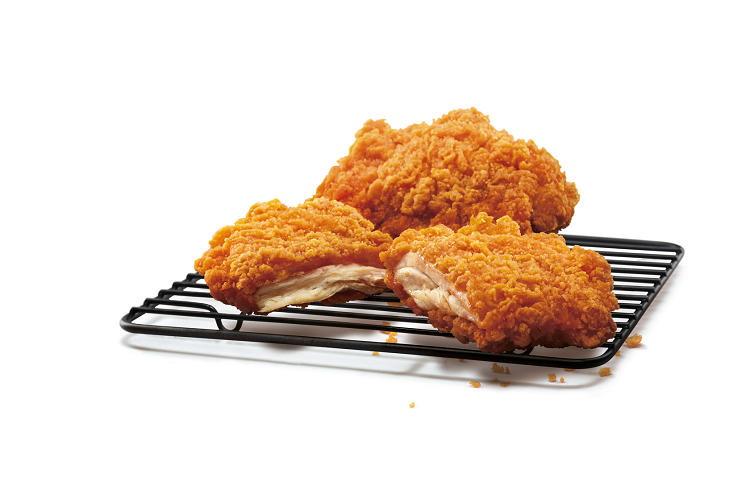 Image credit:McDonald's
As if the good news weren't enough, they will be launching the Crispy Chicken ($6.20 for 2 pieces) that reminds me of the Har Cheong Kai Chicken Cutlet launched last year.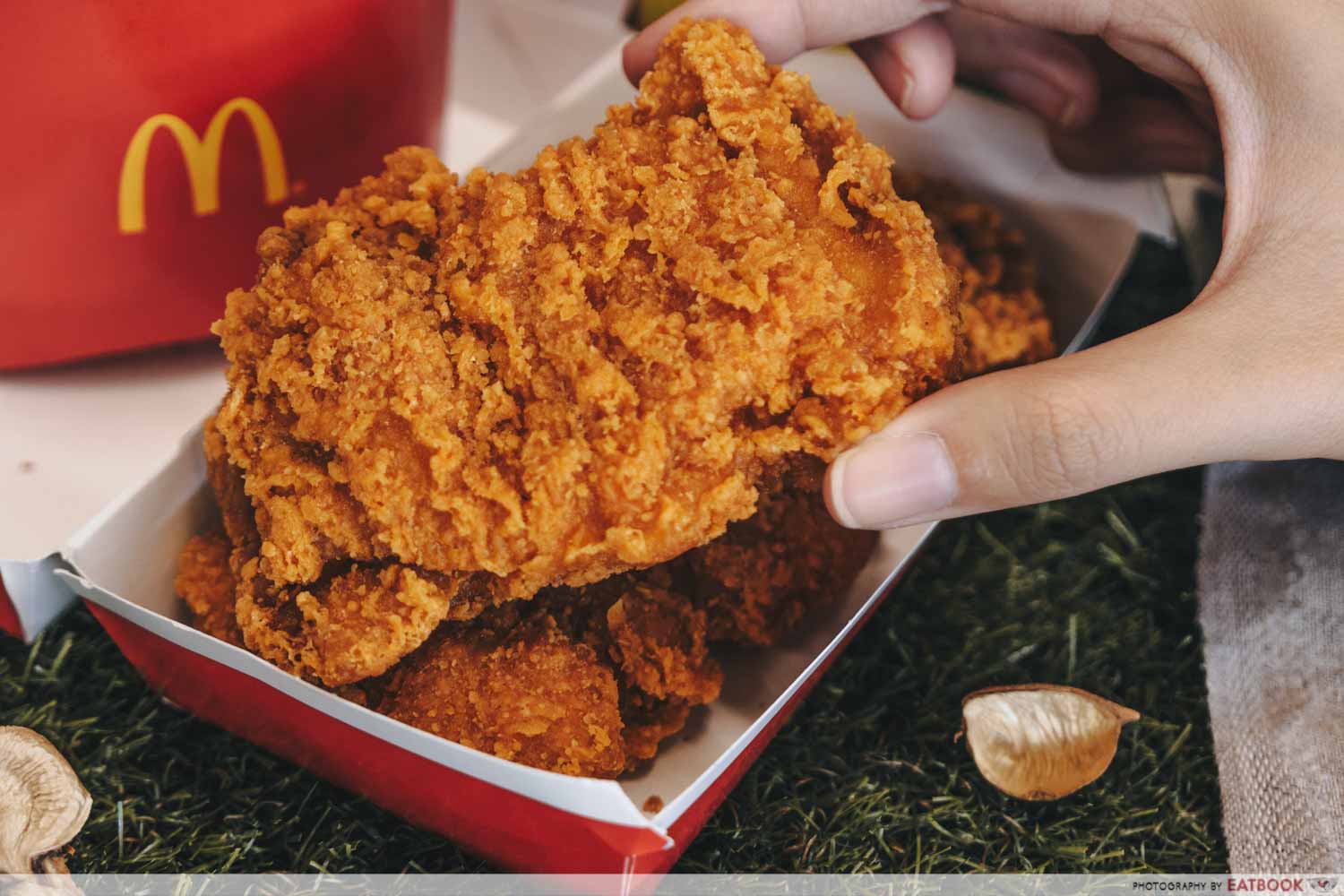 Tasting it, the crunchy crust and juicy thigh meat were immediately apparent, followed by a slight spicy kick at the back of my throat. It was like eating a McSpicy patty, just less spicy.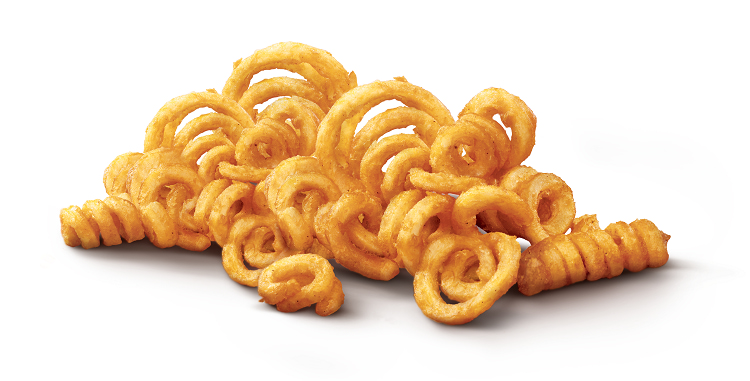 Image credit:McDonald's
Twister fries lovers will be glad to know that you can now get 'em simply by topping up $0.70 to your meal. That or you could purchase them a-la-carte for $3.40.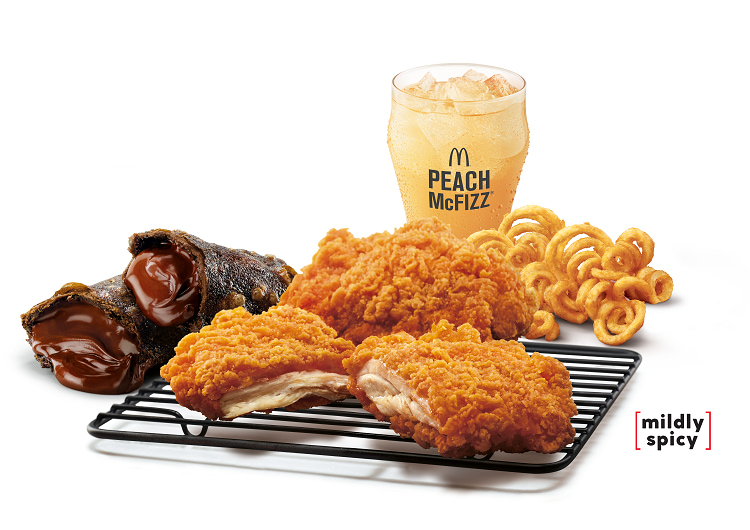 Image credit:McDonald's
If you like 'em all, you can consider getting their Crispy Chicken Feast ($9.80) that includes two Crispy Chicken, a medium Twister fries, a Chocolate Pie and a Peach McFizz.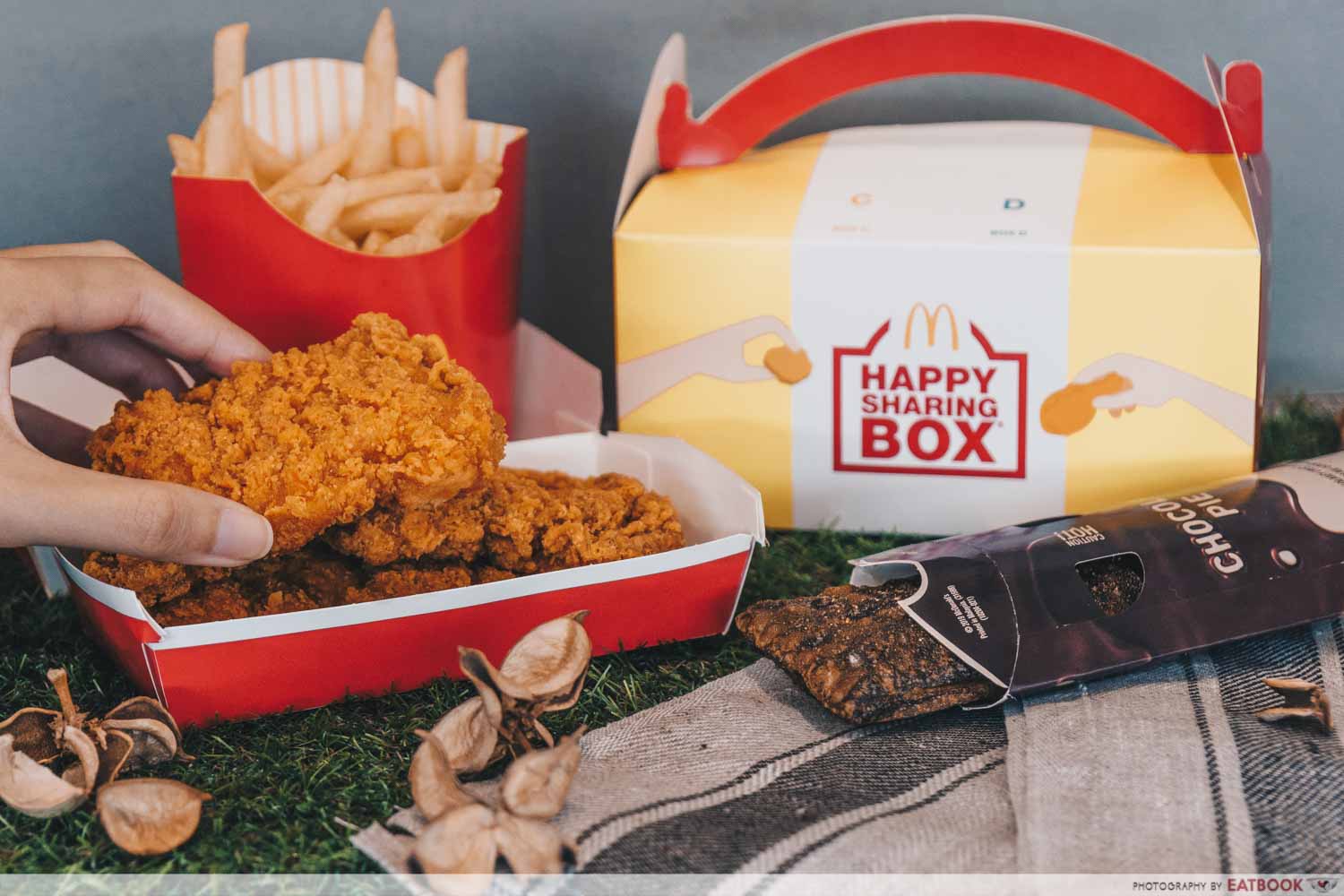 Make sure to get your hands on them when they are released!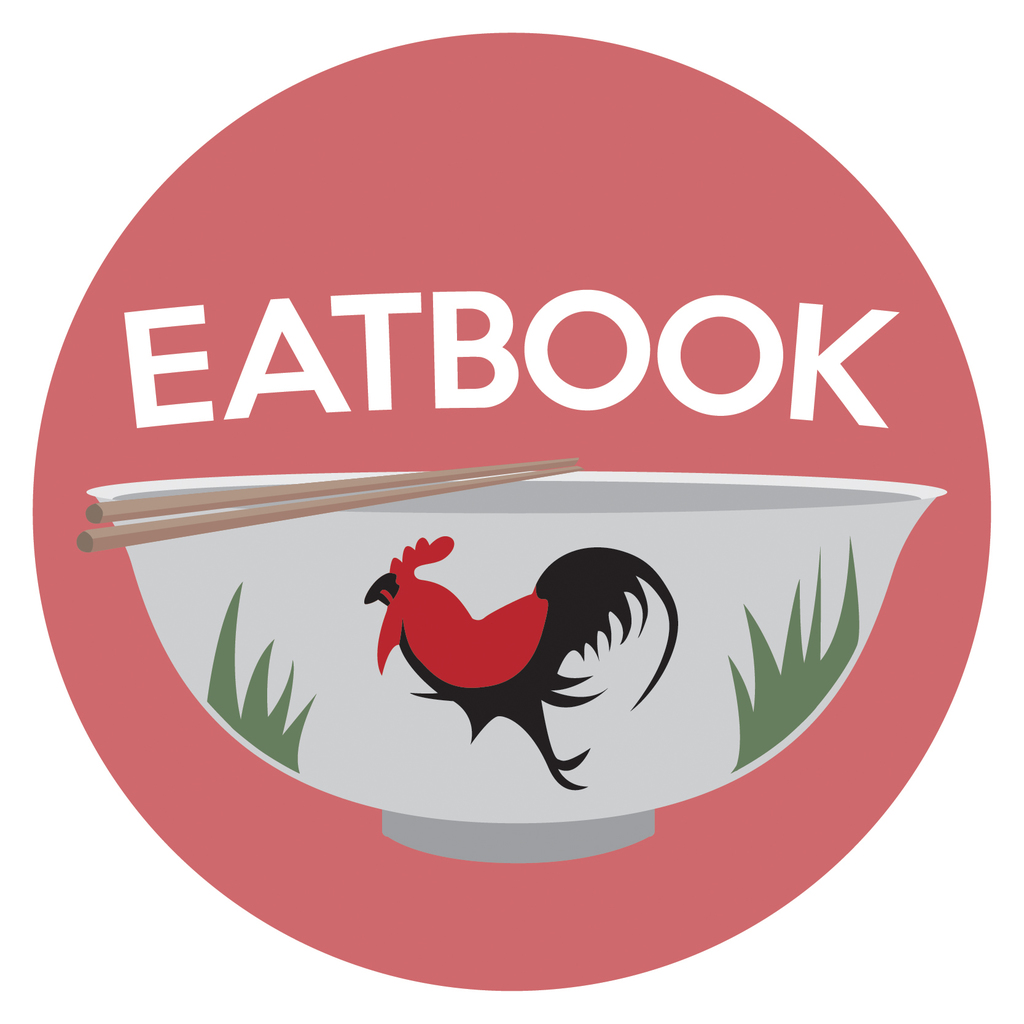 Drop us your email so you won't miss the latest news.