McDonald's Ninja Burger is back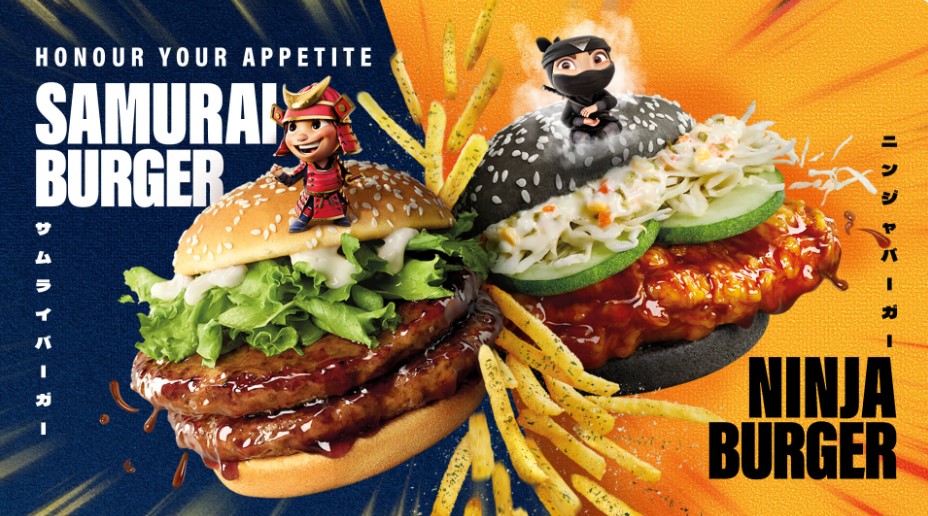 Image credit: McDonald's Singapore
Barely a month after the return of McDonald's famous Samurai Burger, the fast food giant announced the comeback of its Ninja Burger.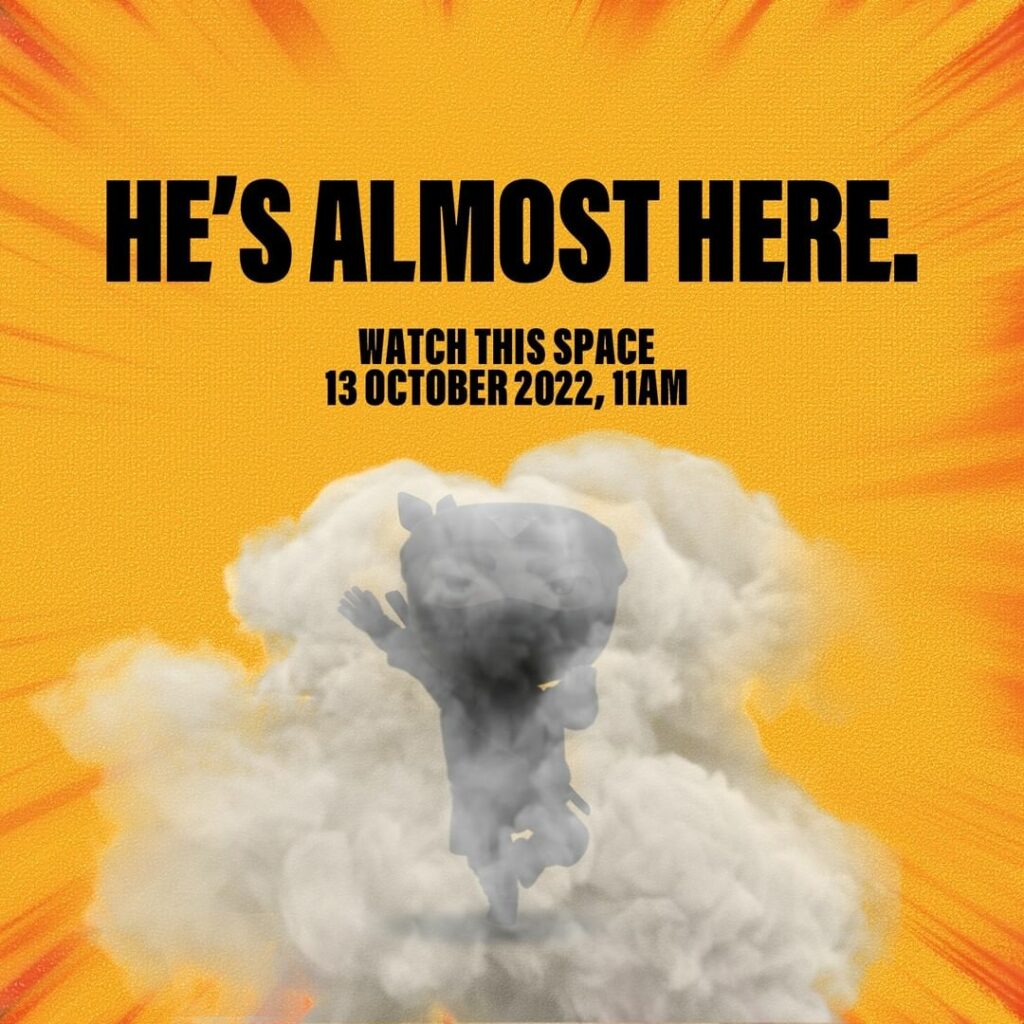 Image credit: @mcdsg
The launch was first teased on McDonald's IG page, which revealed that something was brewing for 13 October, 11am. The popular chicken burger is now available across all McDonald's outlets, as well as online at McDelivery.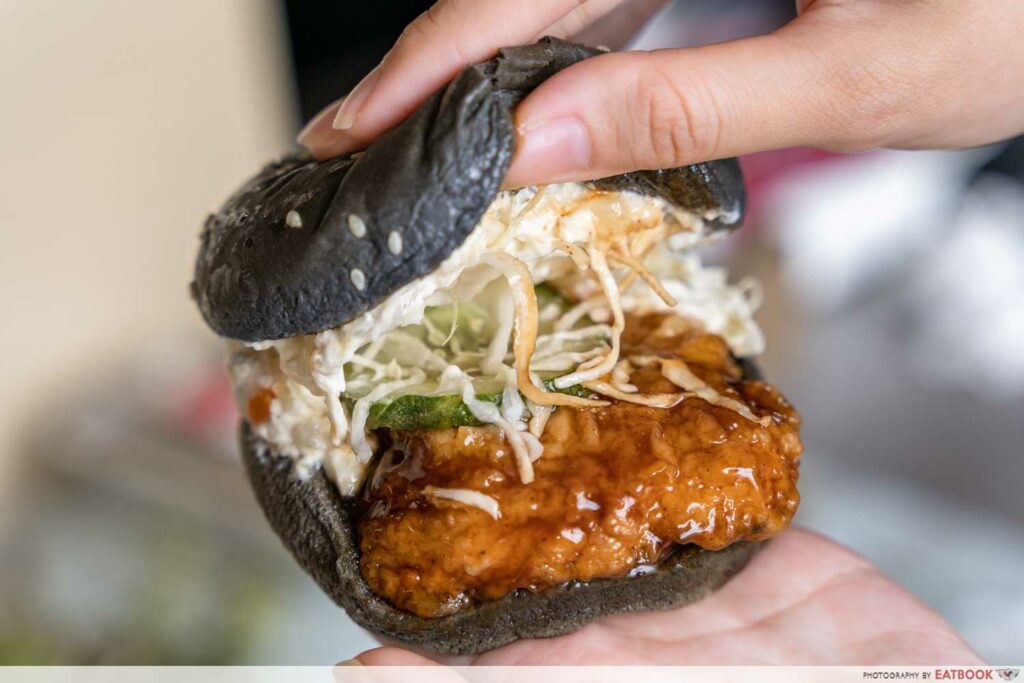 The Japanese-inspired sandwich comprises a crispy chicken thigh covered in sweet Nanban sauce, sandwiched between shredded cabbage and crunchy cucumbers.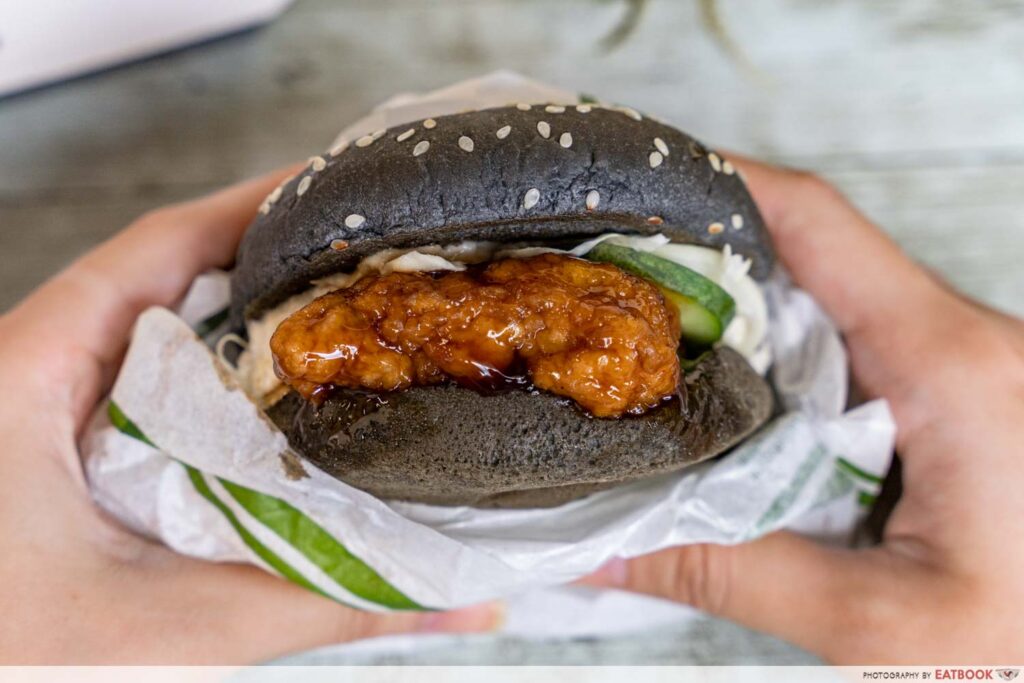 Holding it all together are fluffy charcoal buns.
If you're ordering the burger online via McDelivery, you can get it as a 2 x Ninja Burger Large Extra Value Meal ($21.40), which comes with two burgers, two Coke Original Taste Less Sugar (M), and two Seaweed Shaker Fries (L).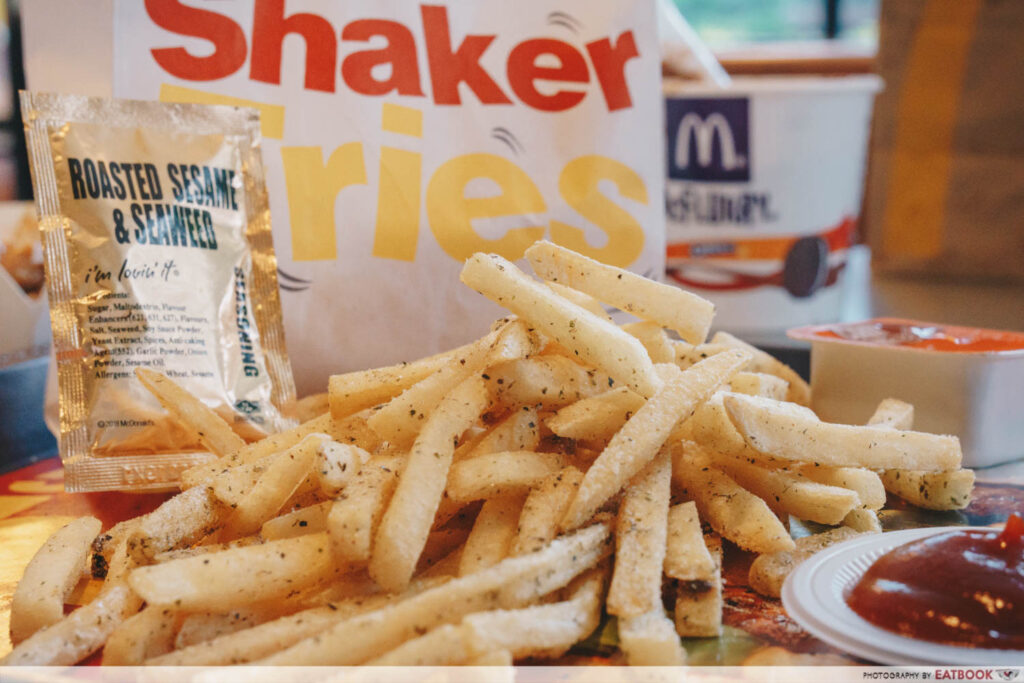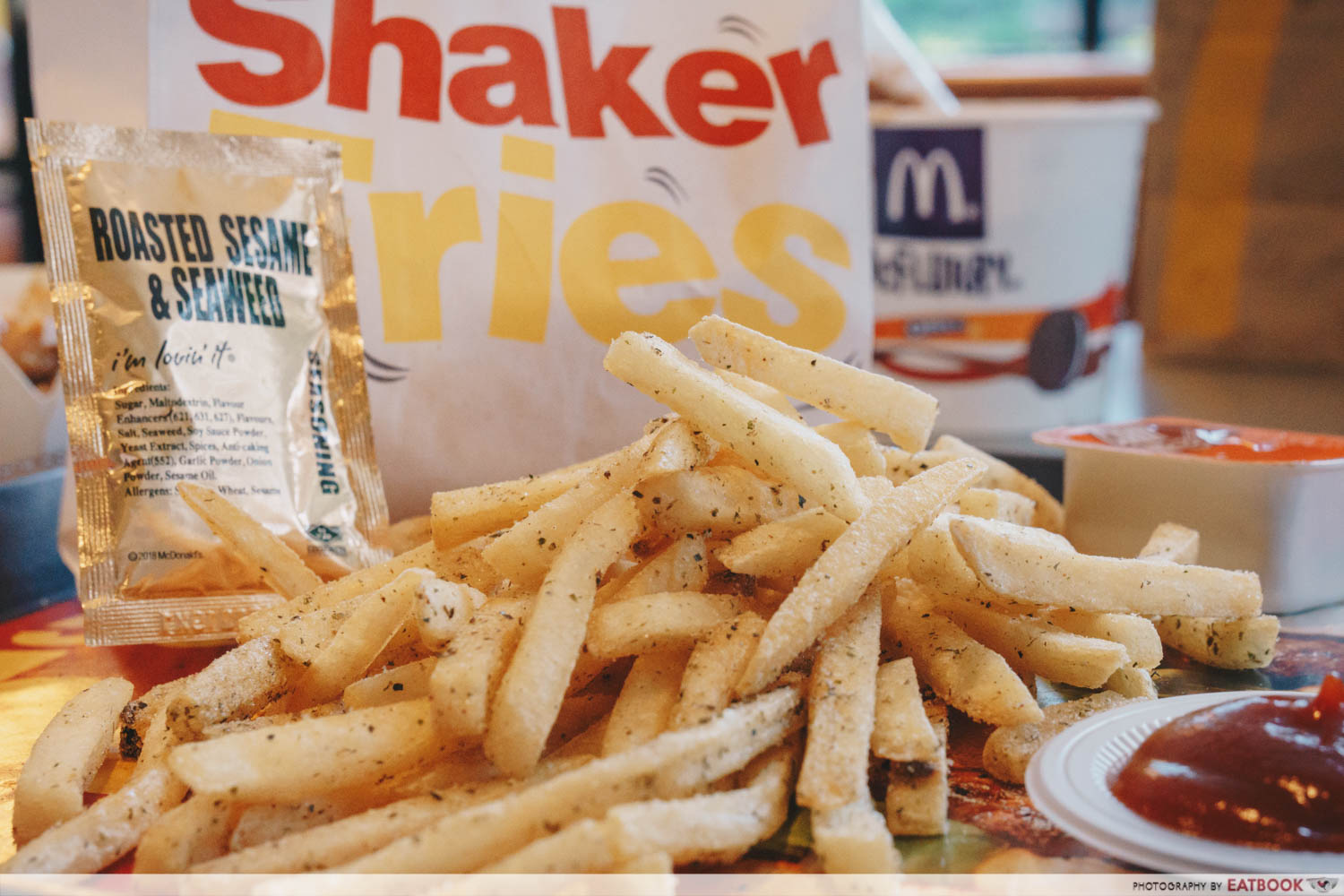 There's no word on how long the burger will be on the menu, so you should get your hands on it stat before it runs out.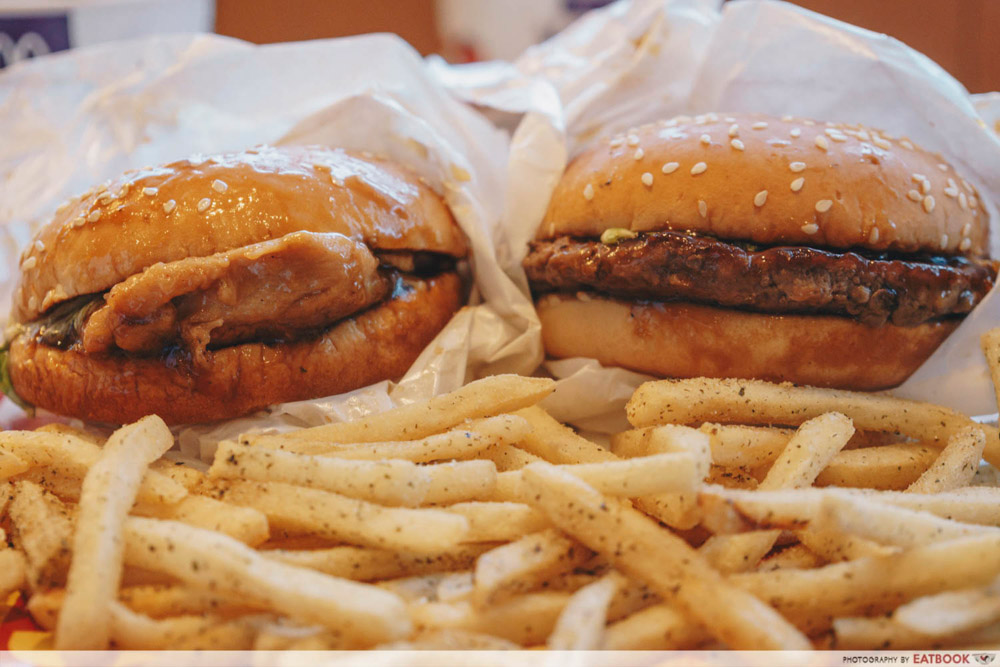 While you're at it, get the Samurai Burger too! This hearty burger comprises a beef or chicken patty coated in a sweet teriyaki sauce, finished with crisp lettuce and creamy mayo, tucked between two fluffy sesame buns. Single and double patty options are available as well..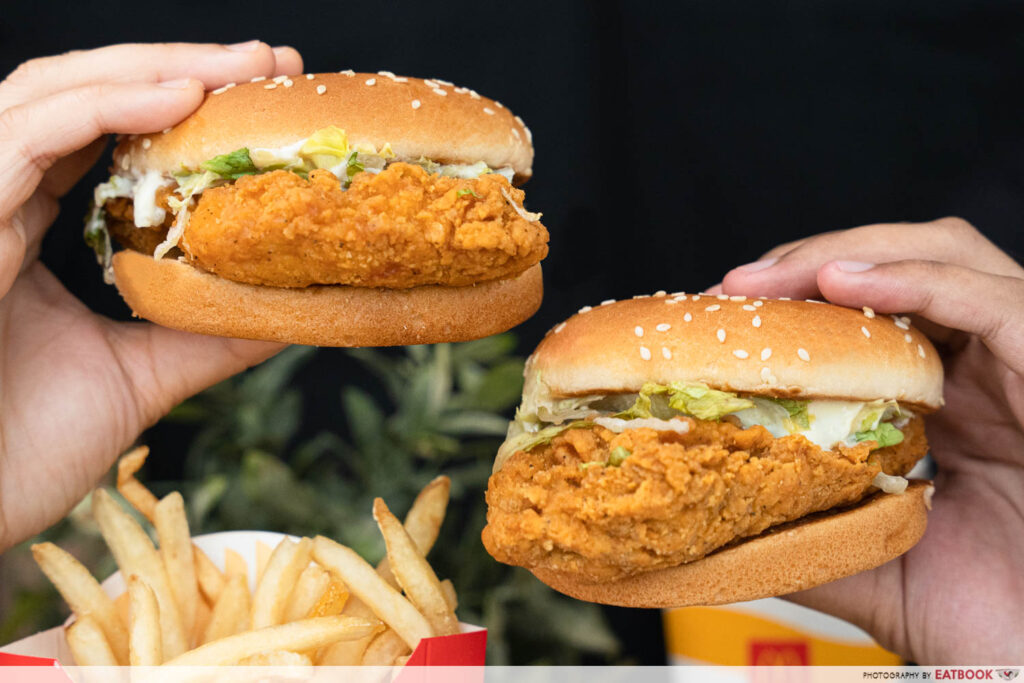 In other related fast food news, McDonald's has all-new McLunch Delivery Deals, where you can get share discounted bundle meals with your lunch buddy. The fast food chain is also set to launch an outlet at Jewel Changi, so you can pop by for your burger fix without heading to Terminal 3.
For more must-try fast food in Singapore, read our Shakey's Pizza review for famous Filipino pizza and fried chicken in Lucky Plaza. Otherwise, check out our guide to the best doughnuts in Singapore if you're craving something sweet.
Shakey's Pizza Review: Famous Filipino Fast Food Joint At Lucky Plaza