---
The best burgers in Singapore
---
The best burgers in Singapore don't have to be expensive. Essentially made from minced beef, burgers can be found in many different variations. While some choose to dish up their burgers with an unpretentious serving of cheeseburger, others like to jazz it up with a variety of snazzy ingredients. From busy hawker centres to glitzy restaurants, here are the 10 best burgers in Singapore for every budget. 
---
Less than $10
---
1. Hammee's
---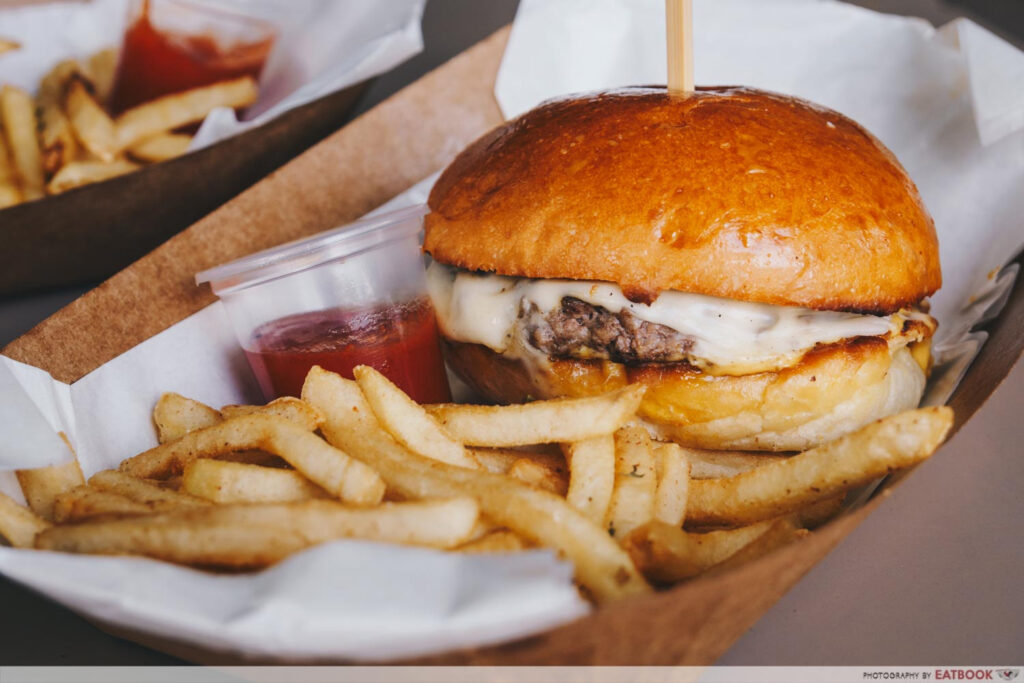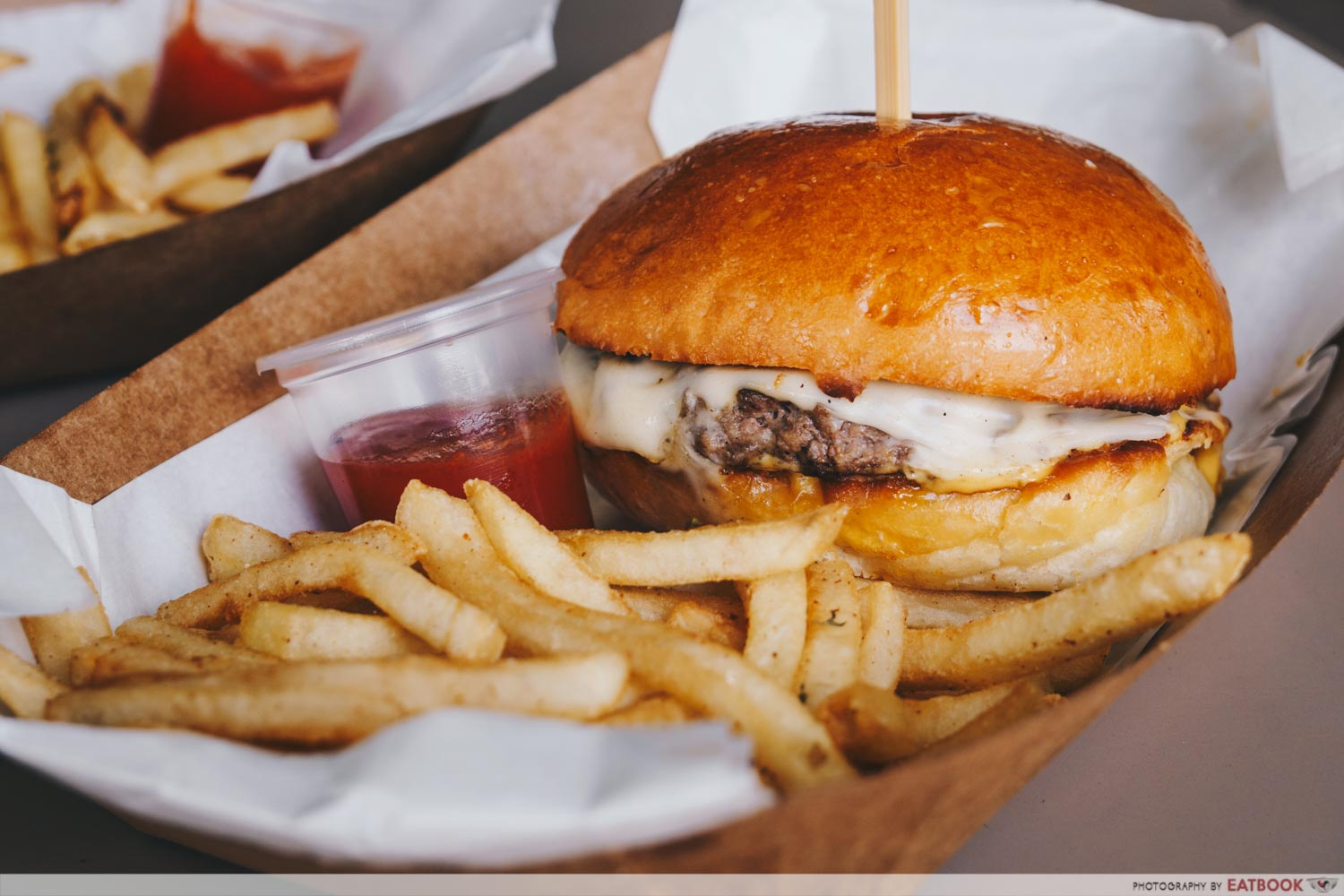 Previously serving up white bee hoon along Farrer Road, the owners of Hammee's decided to toss their wok aside and serve up the one thing they're most passionate about—burgers. Starting everything from scratch wasn't easy, and it took them two full months of experimentation before opening for business at their current outlet in Commonwealth Food Centre.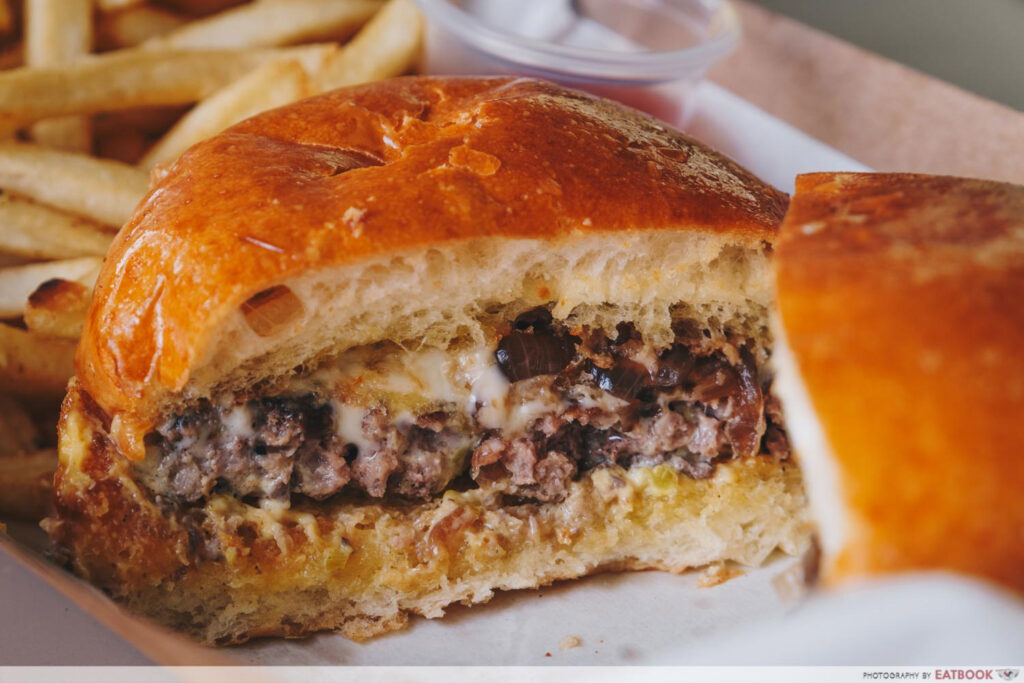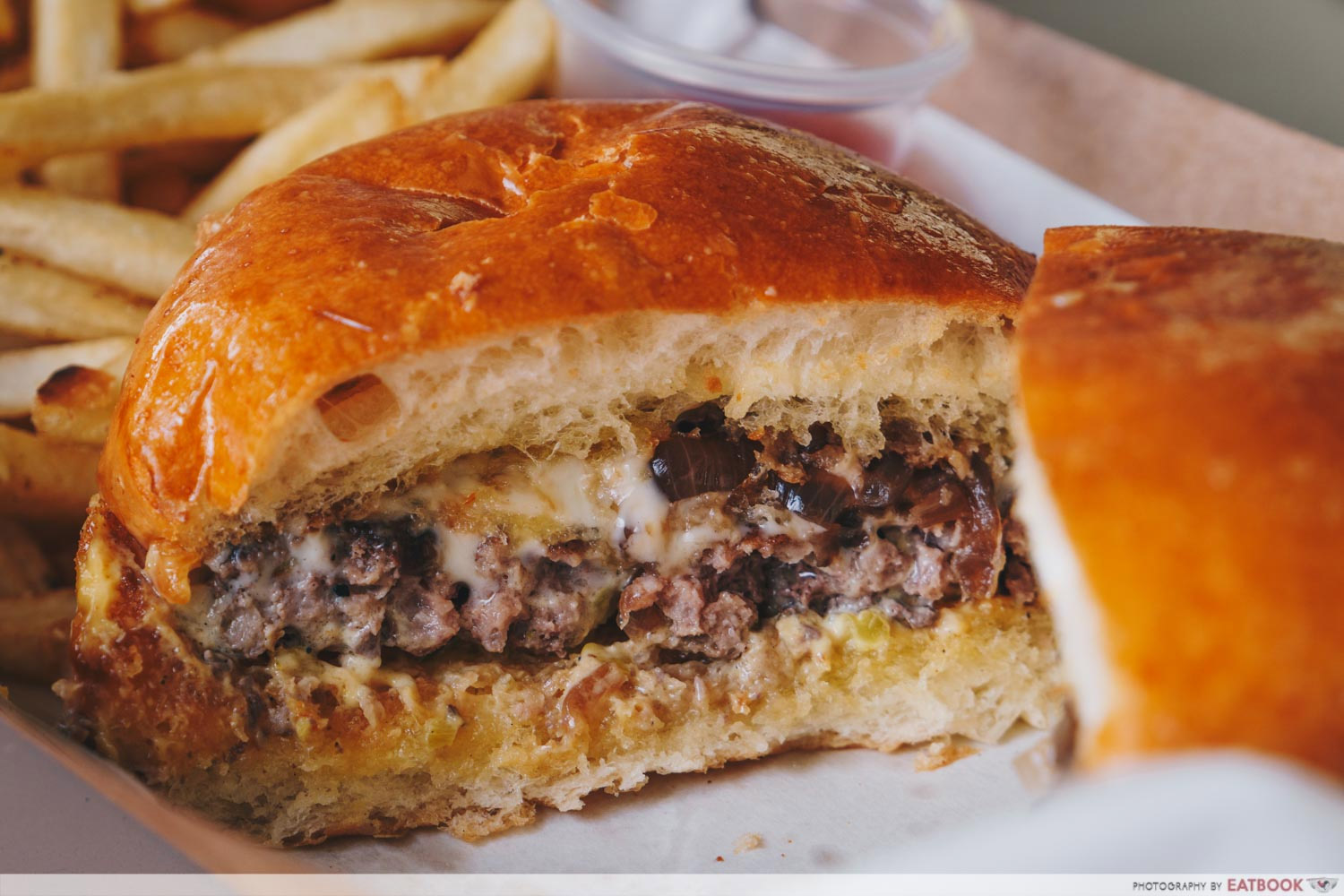 Loads of effort goes into preparing each burger. Signature Beef Cheeseburger ($6 for single, $8 for double) comprises a custom-built bun that sandwiches a juicy patty. A dose of beef tallow is added to the beautifully seared patties during the cooking process, giving a solid boost of rich beefy flavours.

These are, hands down, the most value-for-money burgers you can find in Singapore, and should be on the hit list for any burger-hunting folk. 
Check out our full review of Hammee's here! 
Hammee's Review: Juicy Handcrafted Burgers That Can Rival Hambaobao's At $6 Or Less
Address: 31 Commonwealth Crescent, #02-93, Commonwealth Crescent Market & Food Centre, Singapore 149644
Opening hours: Tue-Sun 11am to 5pm
Website
---
2. Ashes Burnit
---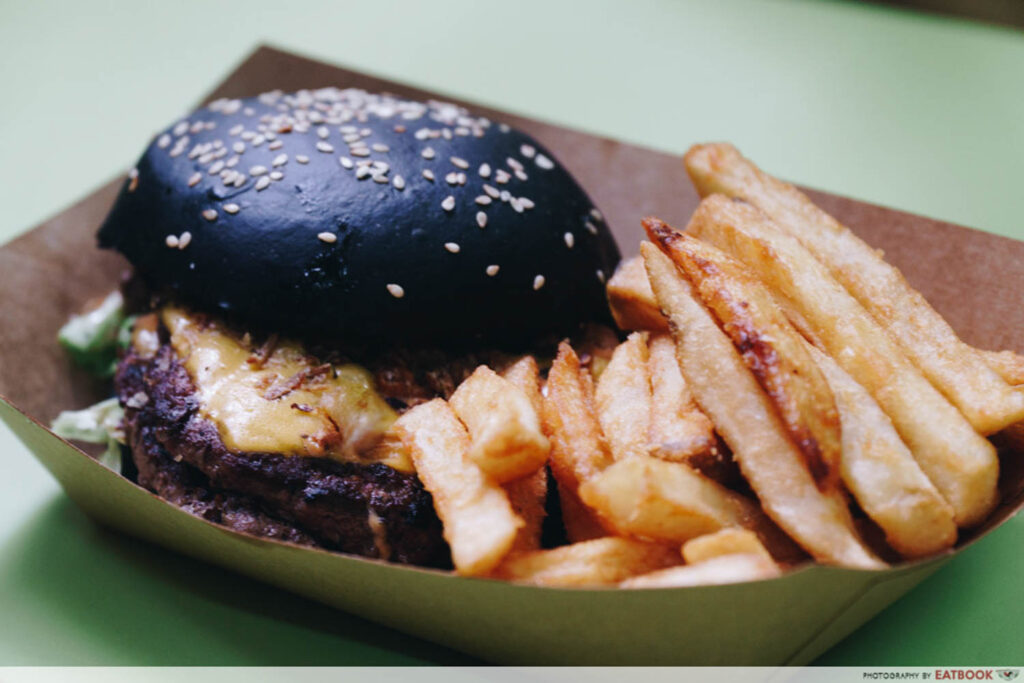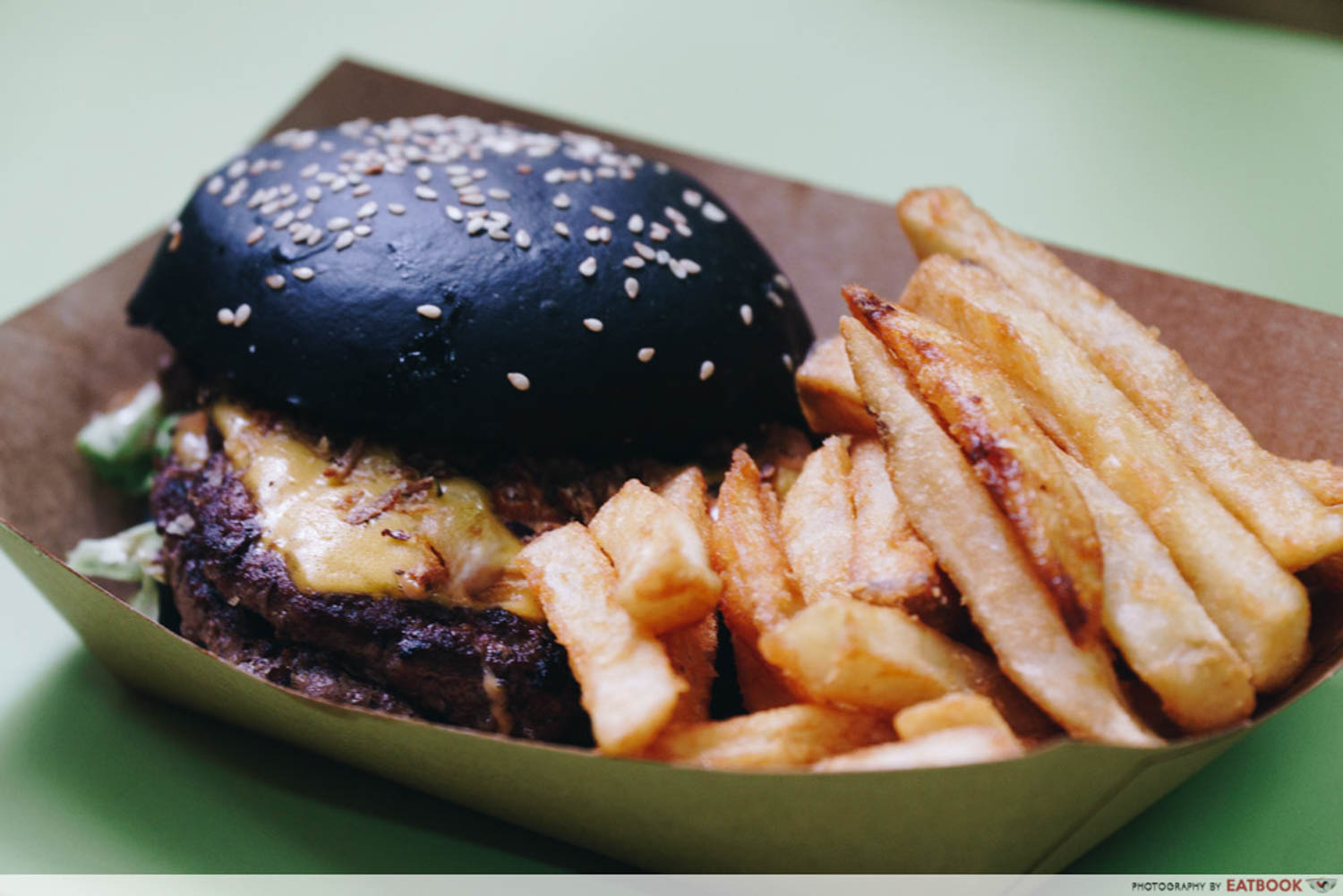 The charcoal buns at Ashes Burnit might make the burgers darker than what they should look like, but they still pack an unforgettable taste at an amazing value. This Muslim-owned eatery is opened by a co-founder of Burgs by Project Warung, who decided to start up his own concept at Golden Mile Food Centre. The burgers here are smashed to give a caramelised crust and juicy interior. This is my go-to places for no-frills burgers.
There are a couple of burgers to choose from, but it's hard to go wrong with their Ashes Smashburger ($5.90 for single, $8.40 for double). Be sure to add a portion of their fries which are thick and crispy.
Ashes Burnnit Review: Ex-Founder Of Burgs Opens New Hawker Stall Selling Burgers & Ice-Cream Croissants
Address: 505 Beach Road, #B1-24, Golden Mile Food Centre, Singapore 1999583
Opening hours: Mon-Sun 11:30am to 8:30pm
Tel: 9270 4670
Website
---
3. Wolf Burger
---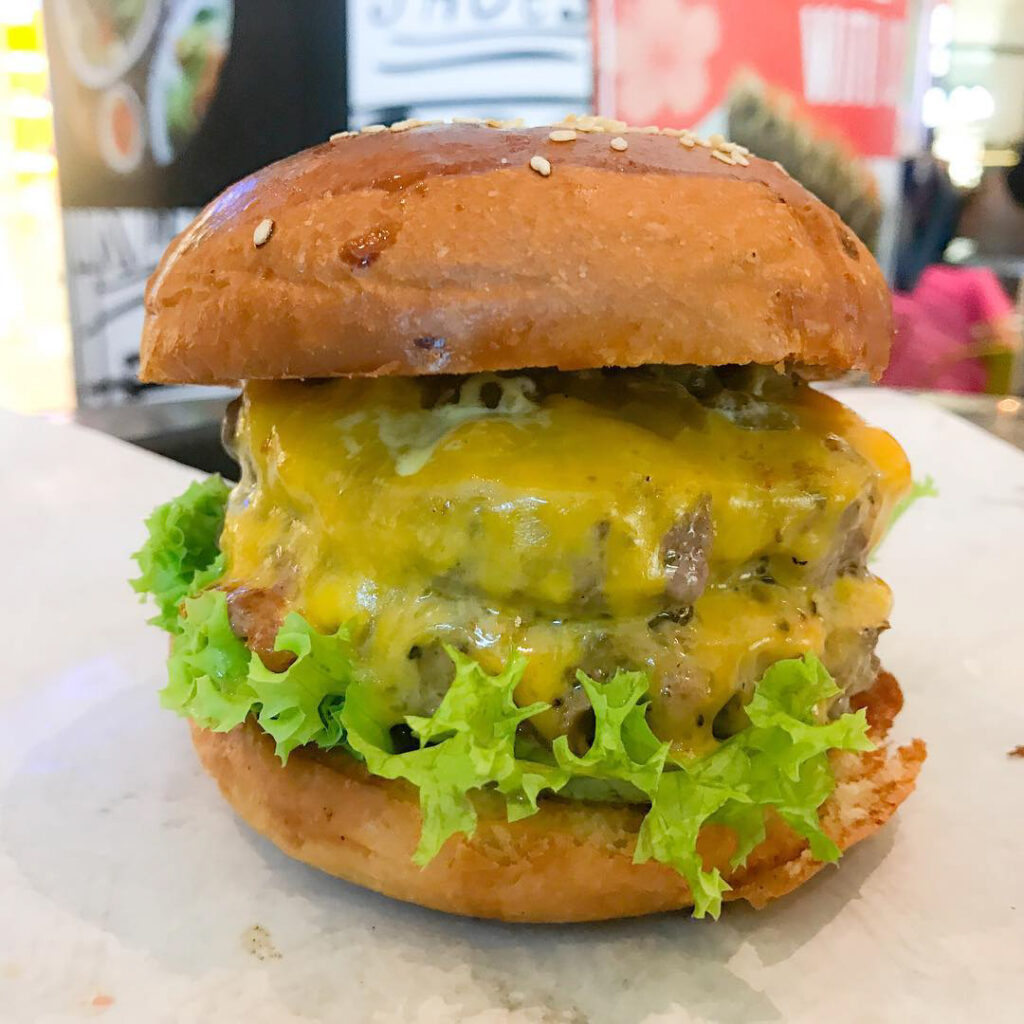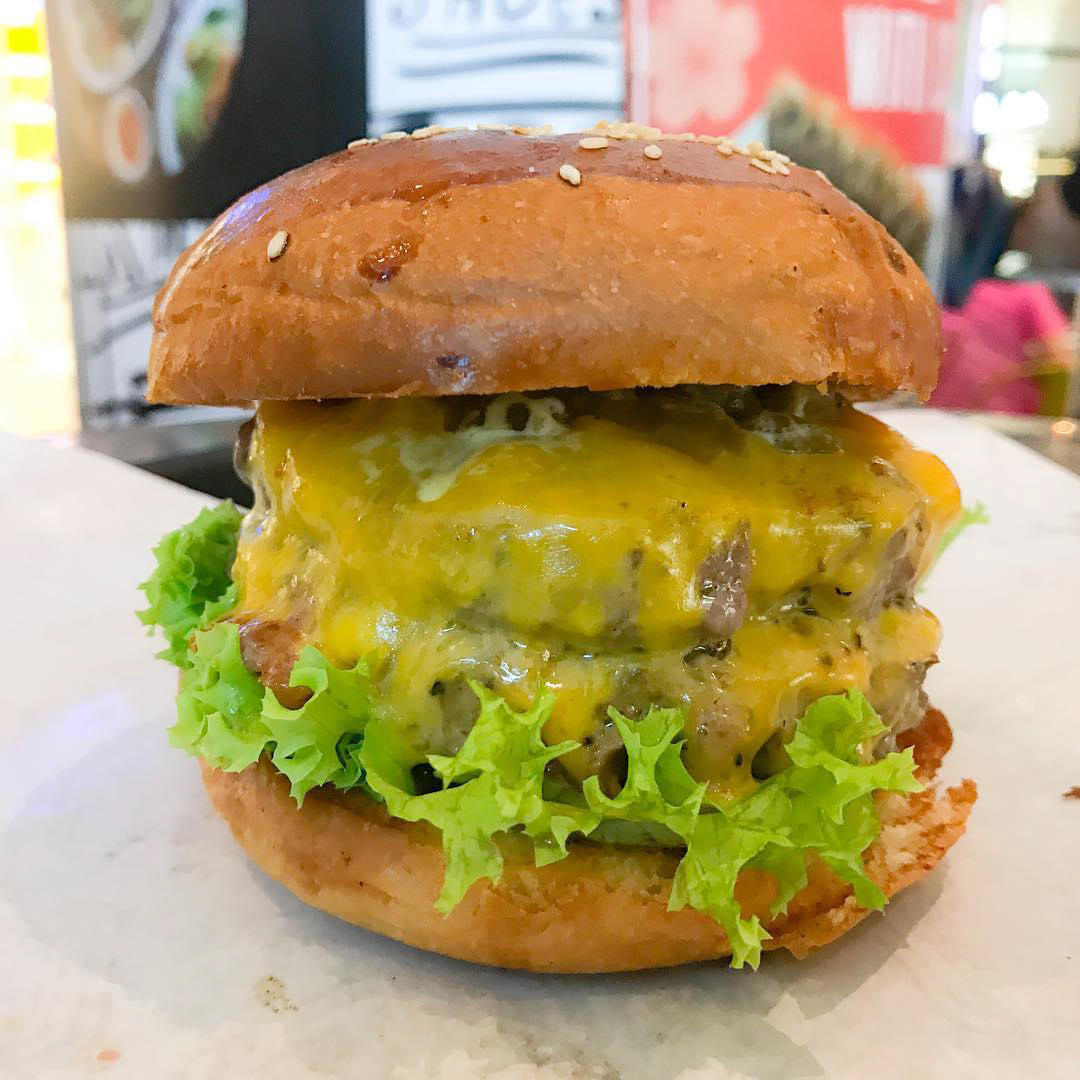 Image credit: @thehangryhero
Those who have visited the now-defunct Carvers & Co might be familiar with their best-selling burgers at East Coast Road. The roast meat specialists have since opened Wolf Burger, a stand-alone burger chain which has expanded to three outlets around Singapore and even an outlet in Hokkaido.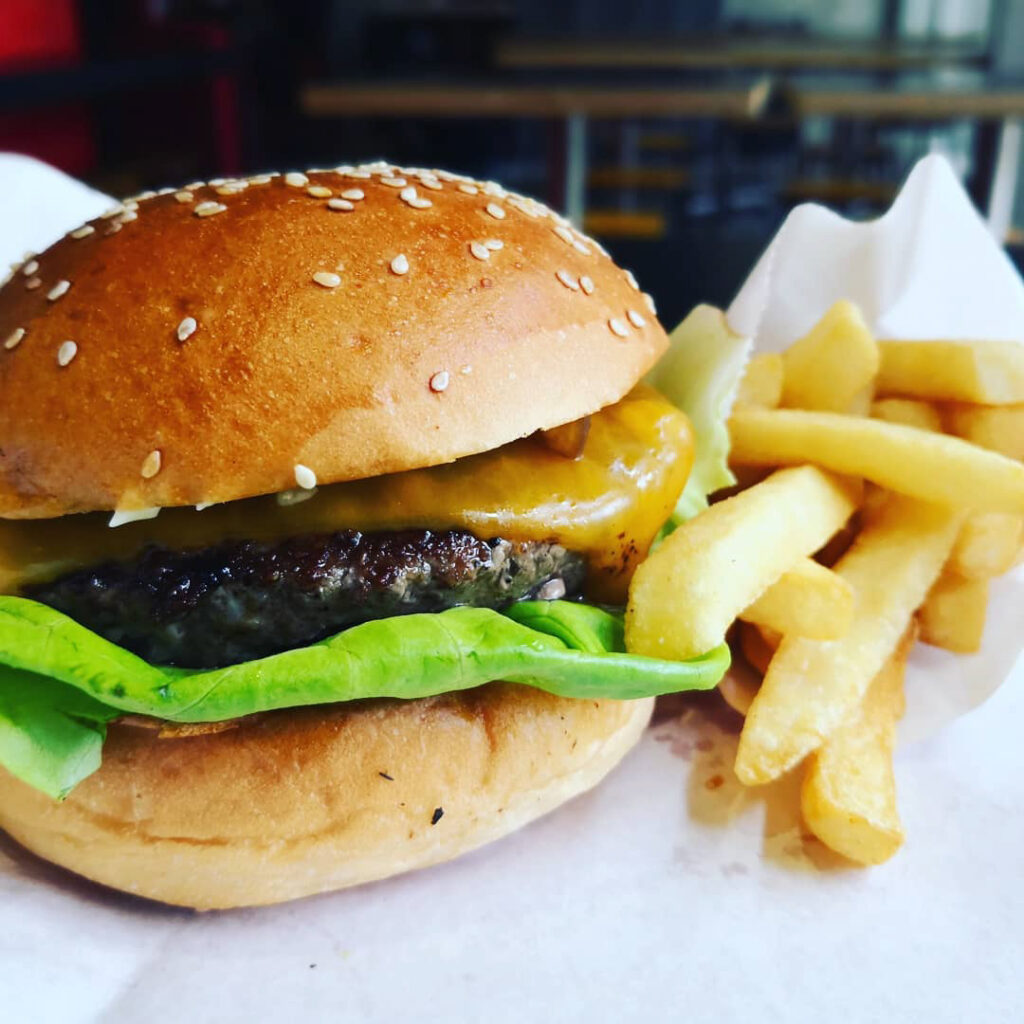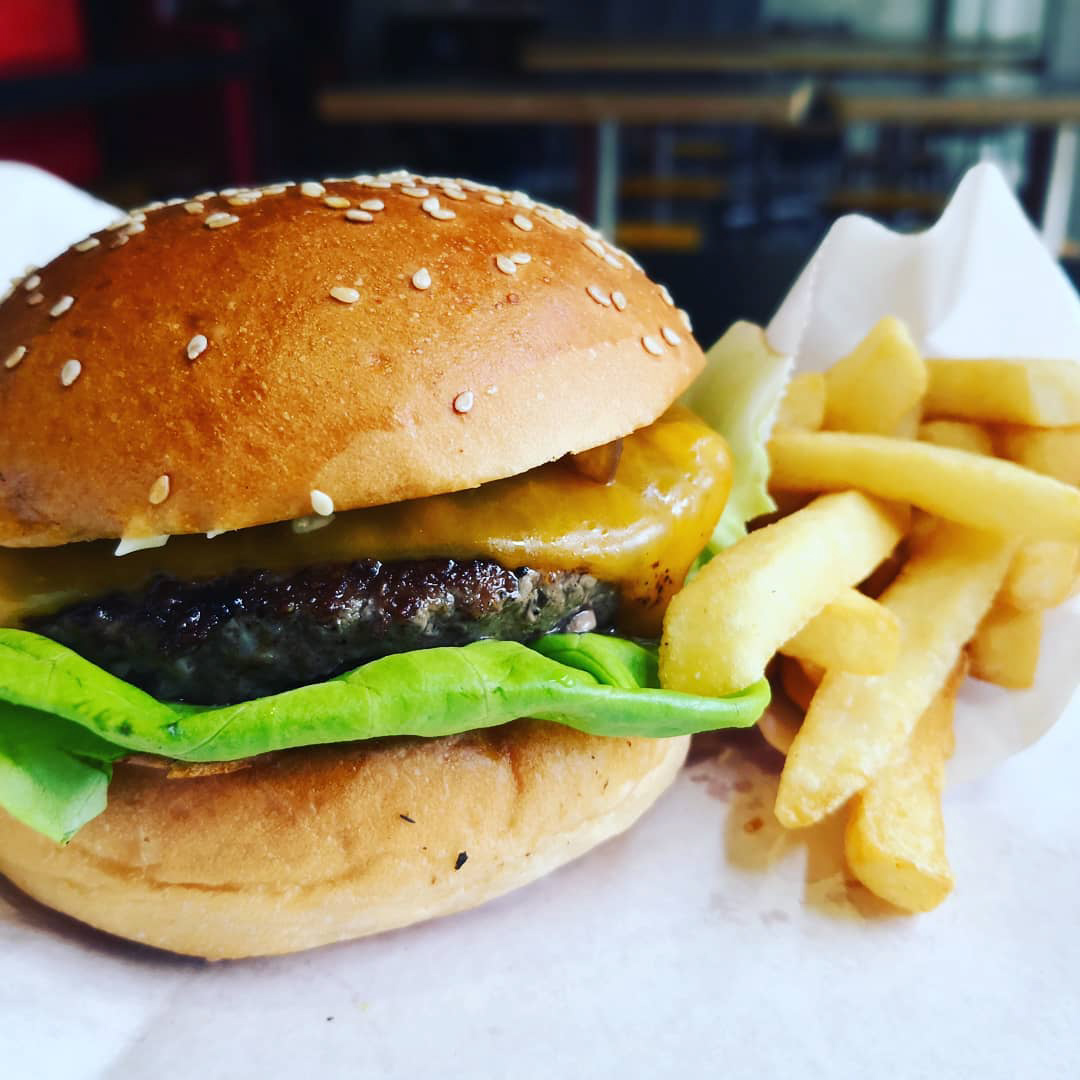 Image credit: @hermanw
While there have been many new flavours such as salmon, dry-aged beef, and even wasabi fried fish, the Original Wolf ($9.90) has remained constant since the store's first outlet at Pasar Bella Suntec City. This no-frills burger features a luscious piece of well-seared beef patty that's layered with a slice of melted American cheese and caramelised onions.

These burgers offer a simple, no-frills fix for any burger fan out there and straddle the fine line between a gourmet and fast-food burger.
Address: 107 North Bridge Road, #01-05, Funan IT Mall. Singapore 179105
Opening hours: Mon-Fri 8am to 10pm, 11am to 10pm
Website
Full list of outlets 
---
Less than $20
---
4. Two Blur Guys
---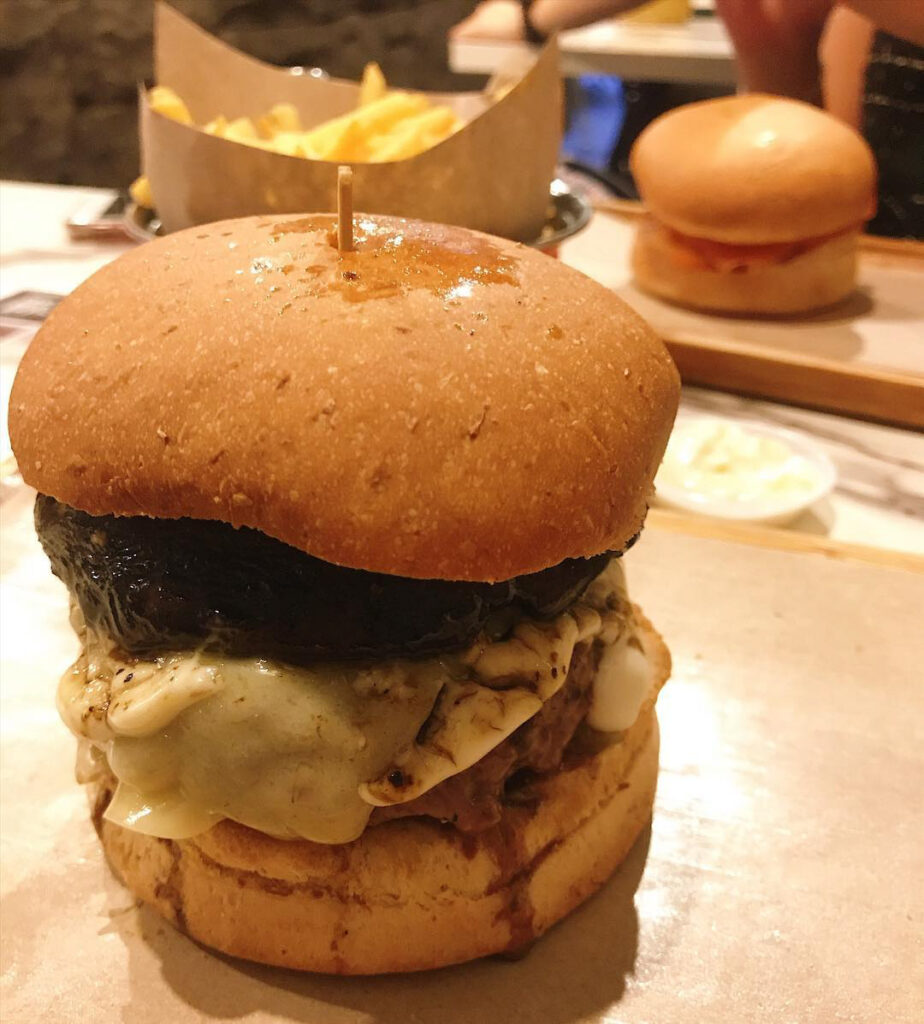 Image credit: @casandrafml
Two Blur Guys might sound like an indie duo, but this hole-in-the-wall eatery dishes up a mean serving of burgers. The store has been around for close to eight years, but remains relatively under the radar as compared to other flashy burger joints.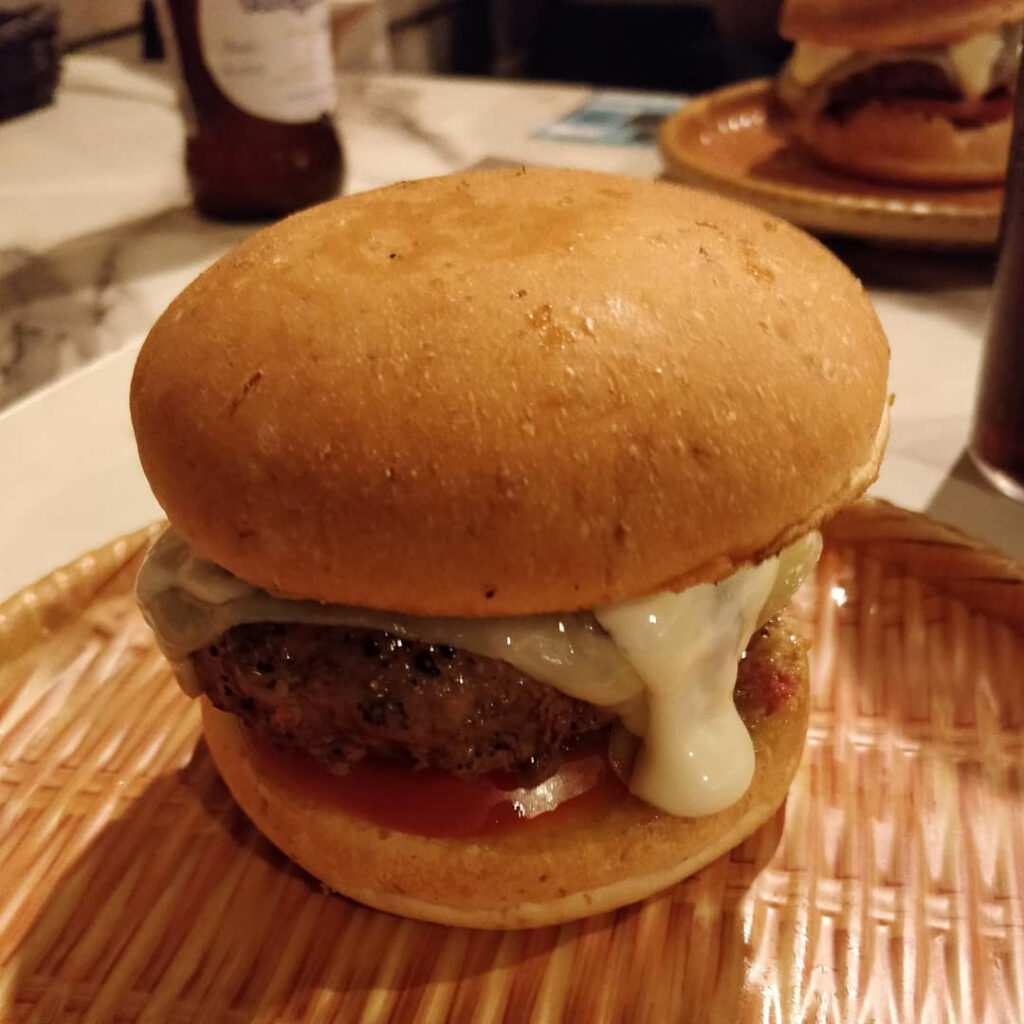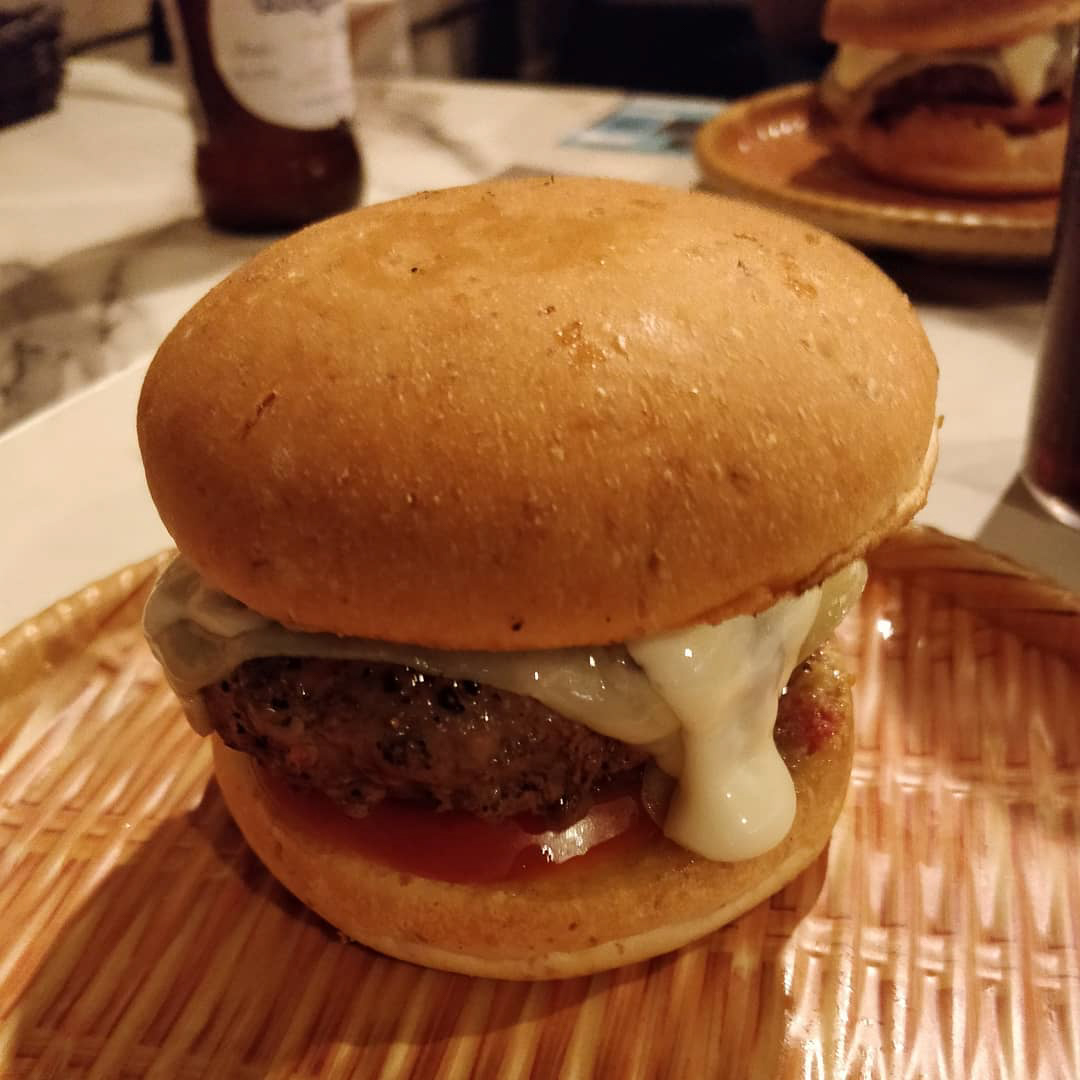 Image credit: @limjacky
You probably can't go wrong with their house-special TBG'S Signature Burger ($12.90+). This sloppy concoction comes with a thick USDA prime beef patty, tomatoes, sweet relish, truffle mayo, and Gruyere cheese. It's then sandwiched between two toasted wholemeal buns, which have a slightly heavier texture than regular potato buns. The use of Gruyere cheese gives a complex and nuttier taste, as compared to regular American cheese, while also remaining mild enough to not overpower the beef. 
The shop is a little small and rather grimy, but rub all that away and this cosy burger store is a real gem that offers a tasty burger at unbeatable prices. There's a reason why it has been around for such a long period of time. 
Address: 1 Tras Link, #01-13, Orchid Hotel, Singapore 078867
Opening hours: Daily 11am to 10pm
Tel: 6636 4183
Website | Menu
---
5. 25 Degrees Burgers & Liquor Bar
---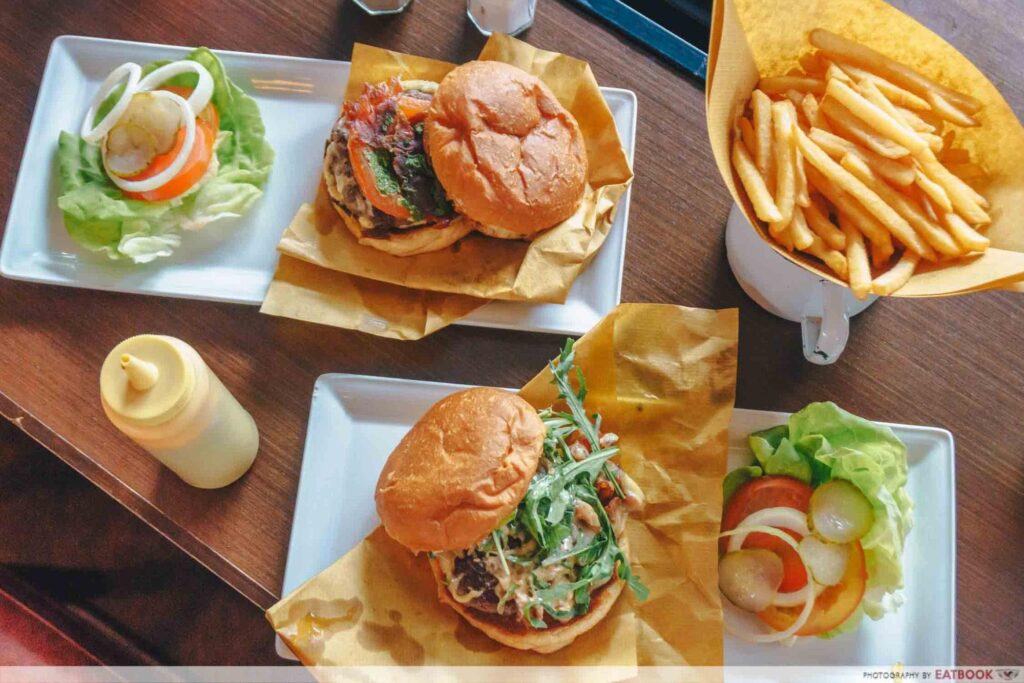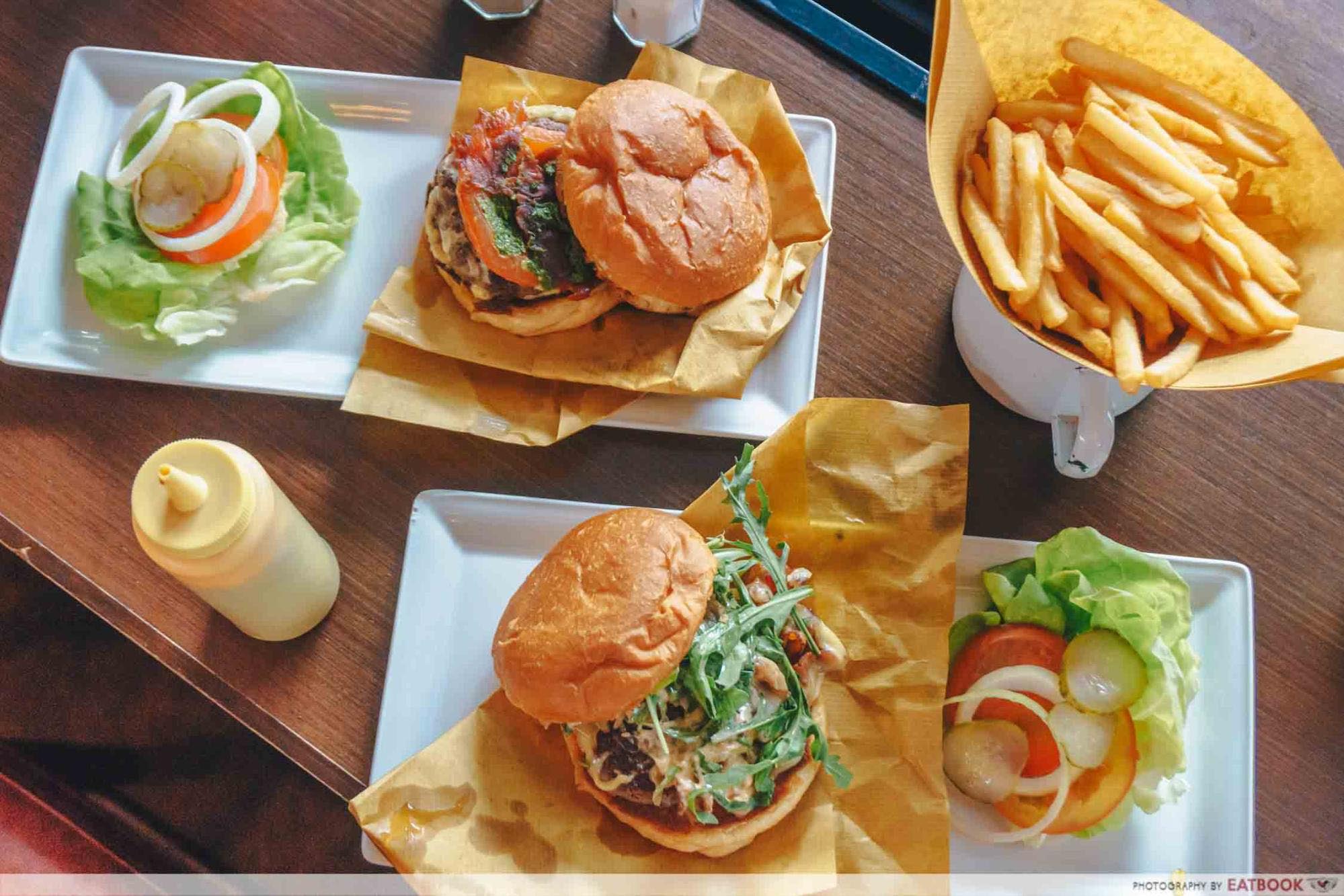 Putting their own hippy spin on regular burgers, 25 Degrees Burgers & Liquor Bar serves up creative burgers that are made with a variety of special ingredients. This classy burger bar is located right next to the busy Middle Road and Bencoolen Street intersection, letting you watch the world go by as you munch on a juicy burger.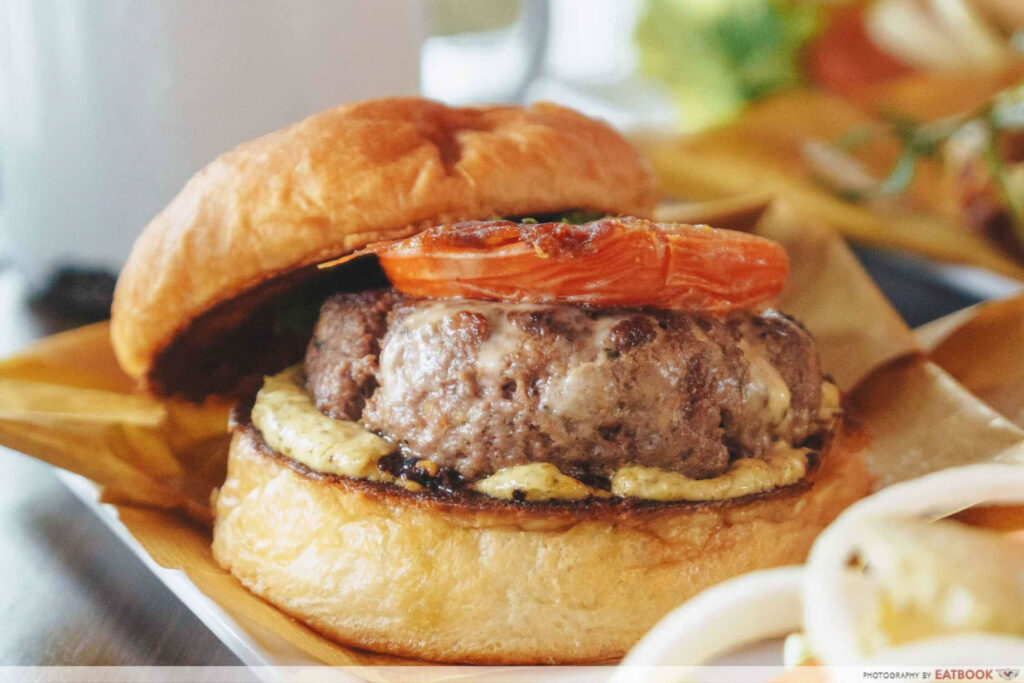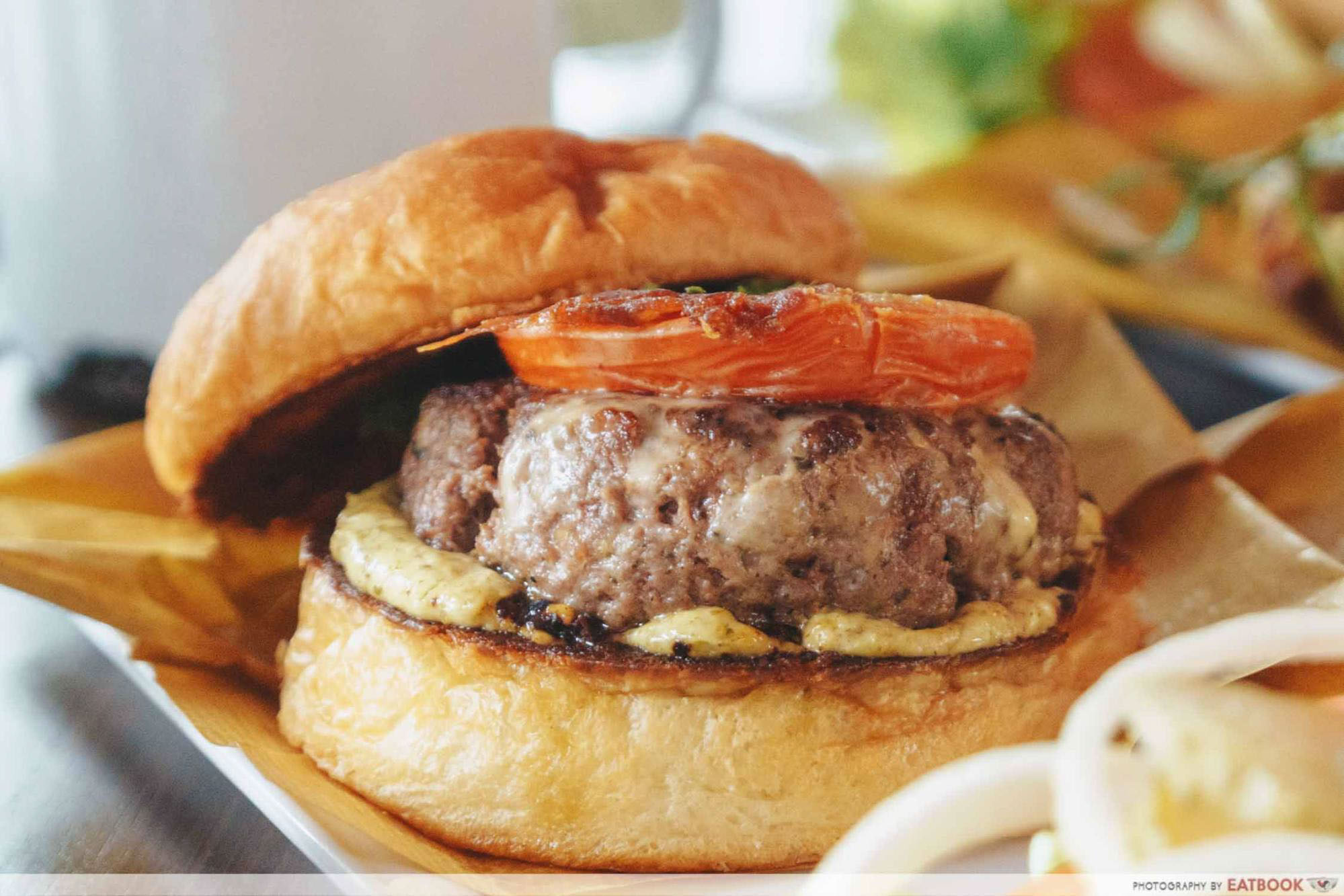 There are four beef burger options available, but those who're feeling adventurous can also build their own burger from $10.50++. My personal favourite is the Number Two ($14++), which combines a hulking USA Angus beef patty with roasted tomatoes, creamy burrata, crispy prosciutto, punchy pesto and a soft potato bun. This burger mashes up a cocktail of fresh and creamy flavours together, proving to be quite an addictive combination.   
The burger bar is centrally located, making it convenient for gathering a bunch of burger buddies over. While their burger options are rather limited, there's no harm in paying this joint a visit if you're keen on checking out the burger scene in Singapore. Their interesting combinations might make you a convert. 
Address: 200 Middle Road, Level 1, Hotel G, Singapore 188980
Opening hours: Sun-Thurs 11am to 11pm, Fri-Sat 11am to 12pm
Tel: 6809 7990
Website | Menu | Full list of outlets
---
6. Burger Frites
---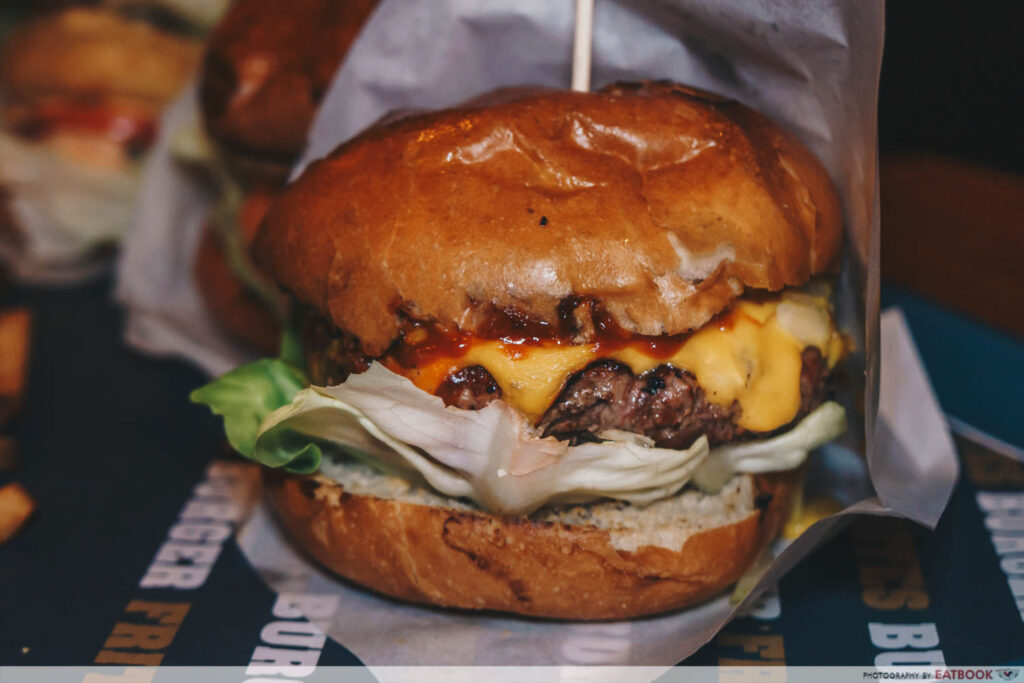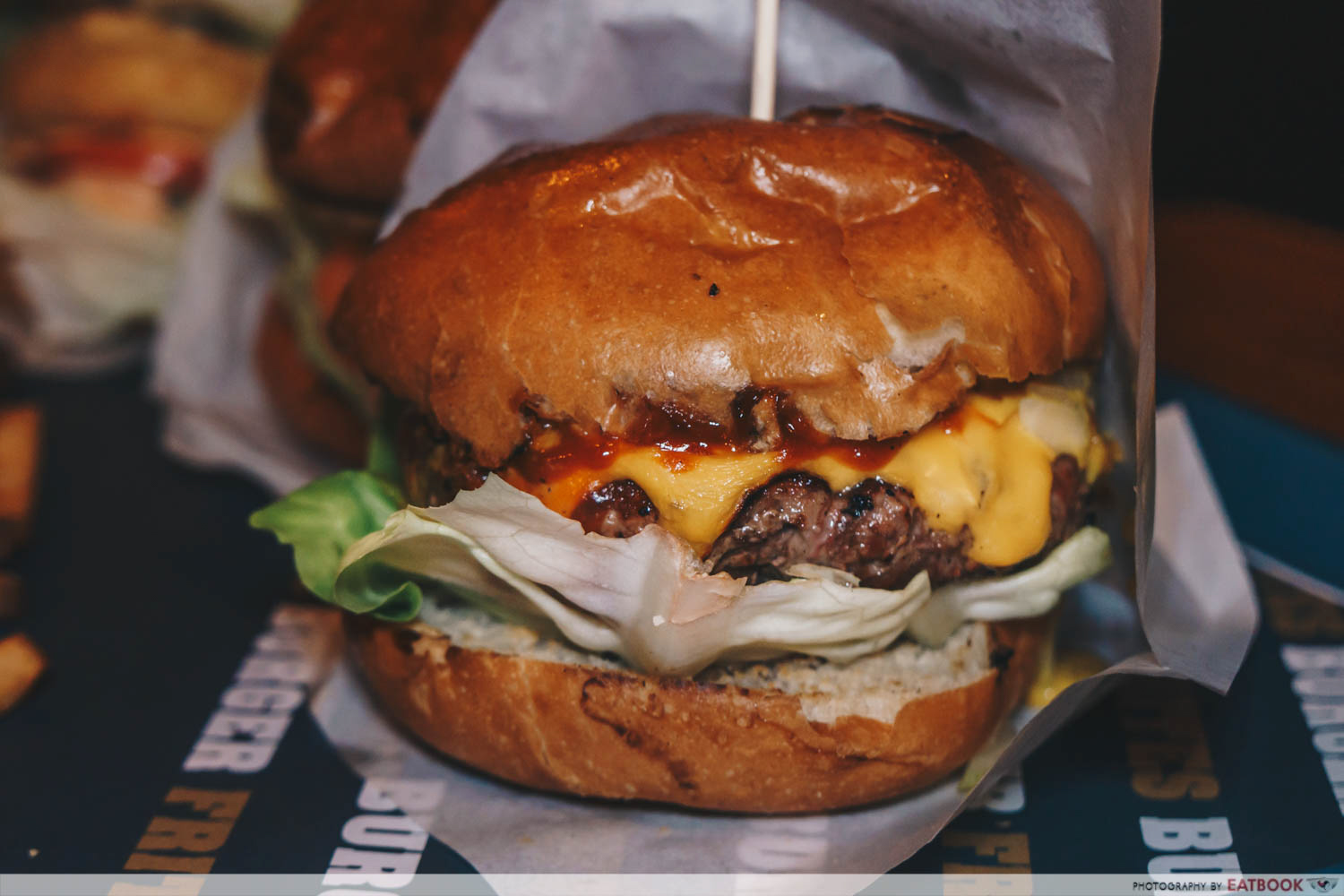 Opened by the people behind popular value-for-money steakhouse Braseiro, Burger Frites whips up a delicious serving of beef burgers that are unpretentiously served with humble ingredients such as melted cheese, pickles, tomatoes, and lettuce. 
Brioche buns are the buns of choice here, and they are specially crafted for the restaurant by artisan bakery Maison Kayser.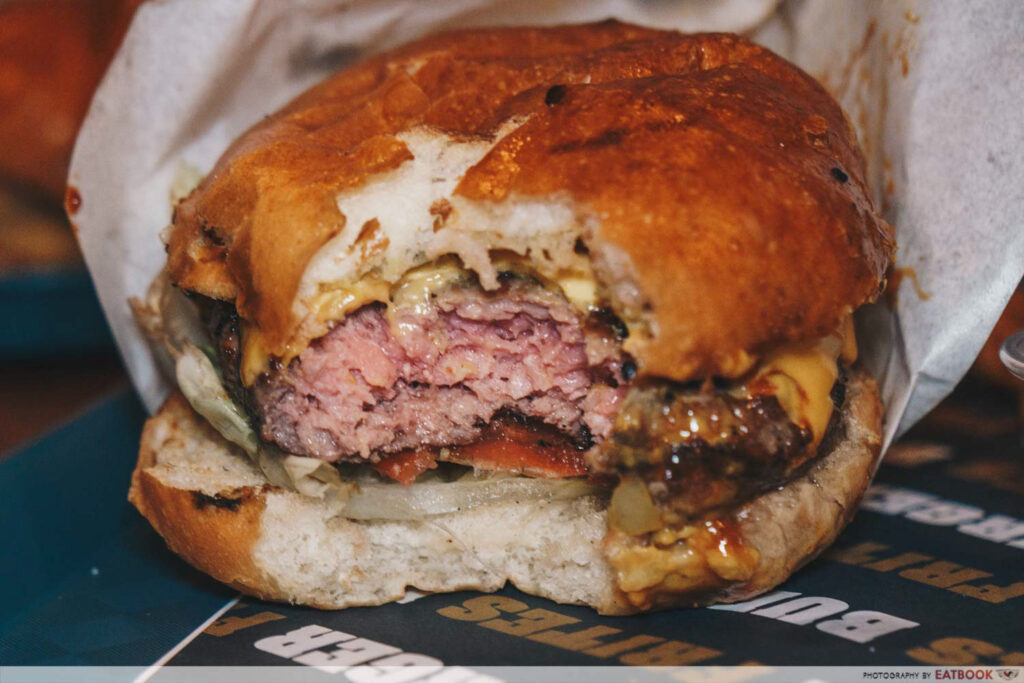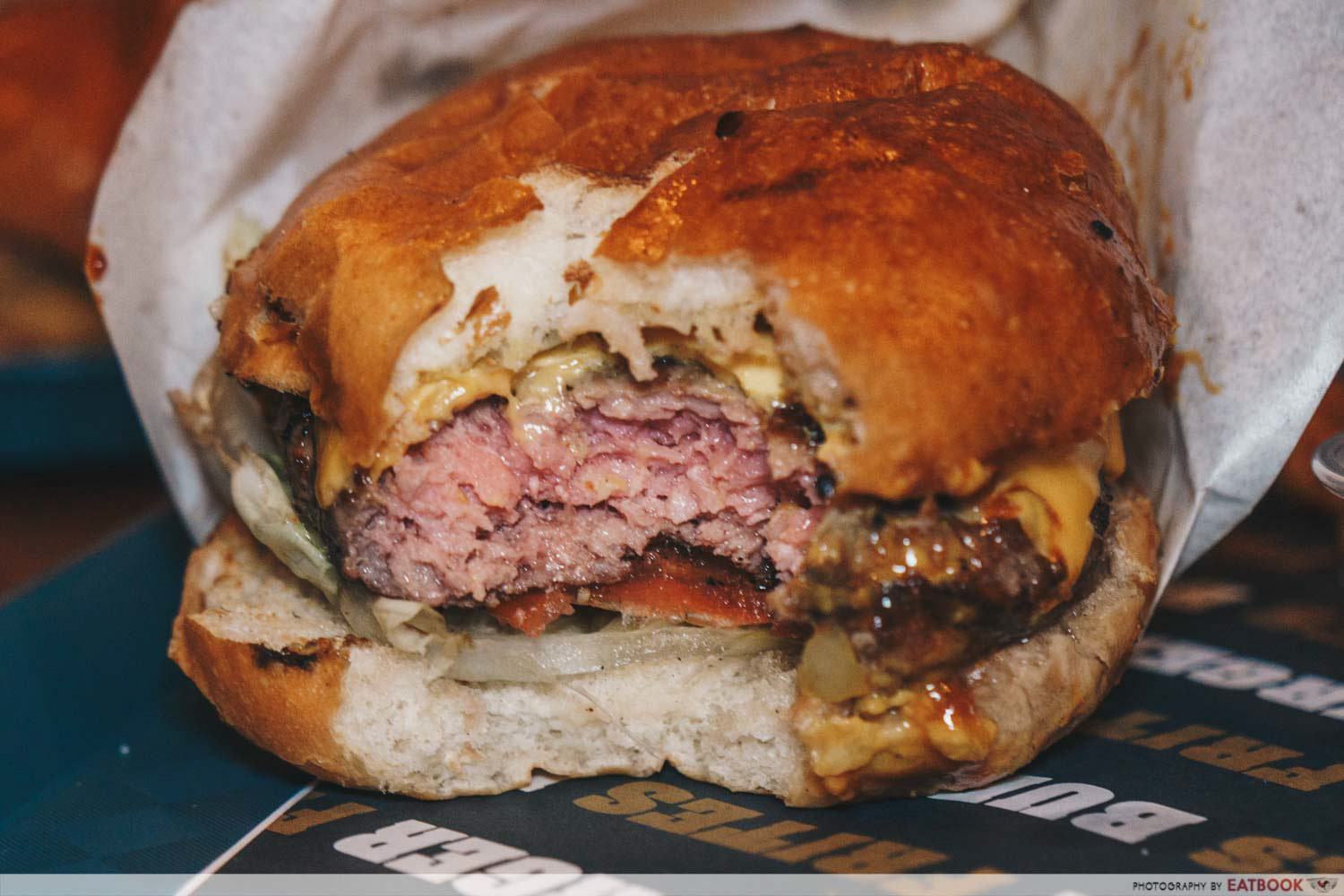 The Angus Beef Patty Cheese Burger ($17++) uses three types of beef; a blend of USDA choice Angus brisket, USDA choice striploin, and Australian wagyu fat. They combine quite well together to give a patty with an equal balance of rich beefy flavours and lush fattiness. 
The beef burger ticks all the boxes for a quality burger, impressing with a respectable bun-to-patty ratio, juicy meat, and pillowy soft buns that sandwich everything nicely together. They also have other burgers on the menu such as chicken, but I would suggest sticking with the beef burger. 
Burger Frites Review: Braseiro Opens New Restaurant Serving Quality Beef Burger At Joo Chiat
Address: 340 Joo Chiat Road, Singapore 427592
Opening hours: Tue-Fri 5pm to 11pm, Sat-Sun 12pm to 11pm
Website 
---
7. Three Buns
---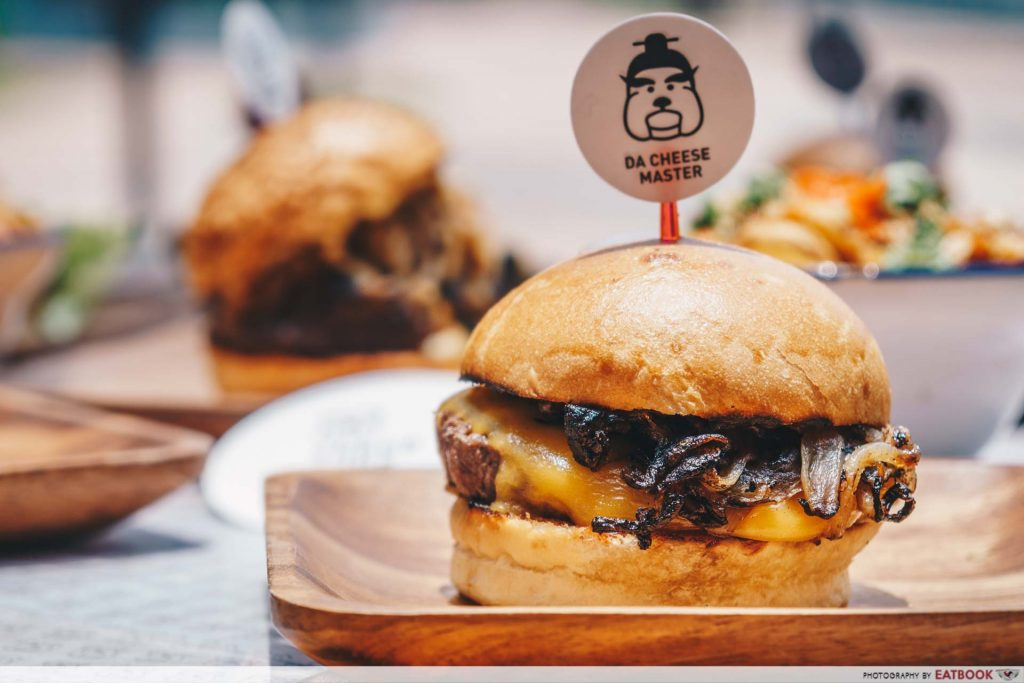 Previously only available at Potato Head Folk, Three Buns expanded to its first stand-alone store at Robertson Quay earlier this year. Almost everything is made from scratch, including their ketchup which took two years to perfect. They're also particular about their beef, with only grass-fed vintage beef from Australia being used.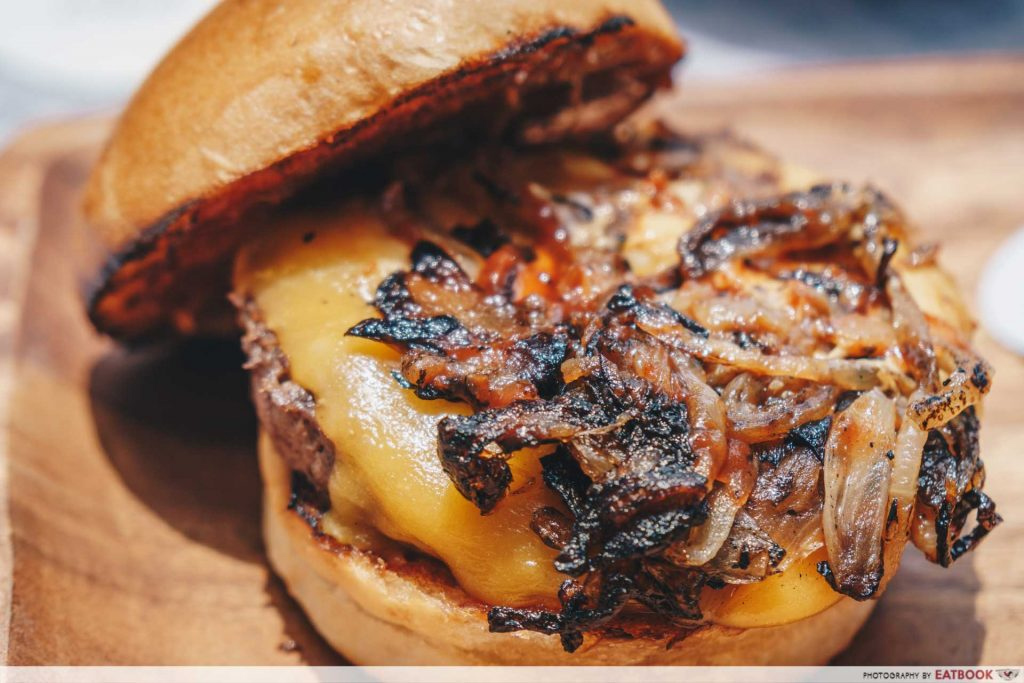 Da Cheese Master ($17++) puts a slight spin on the regular cheeseburger and is topped with charred onions and white miso paste for an extra boost of umami flavours. Combined with the sharp cheddar cheese, this burger gives a good kick of savouriness that takes everything up a notch. 
The entire burger experience is decent, and the ambience makes for a great place to chill out over a greasy burger. I would recommend this place for people who are a little tired of the conventional cheeseburgers, or for reluctant spouses of burger fans. 
Three Buns Review: A Playful Spin On Burgers At Potato Head's New Stand-alone Burger Outlet
Address: 60 Robertson Quay, Singapore 238252
Opening hours: Tue-Fri 5pm-12am, Sat-Sun 10am to 12am
Tel: 6909 7838
Website | Menu 
---
8. MeatSmith Telok Ayer
---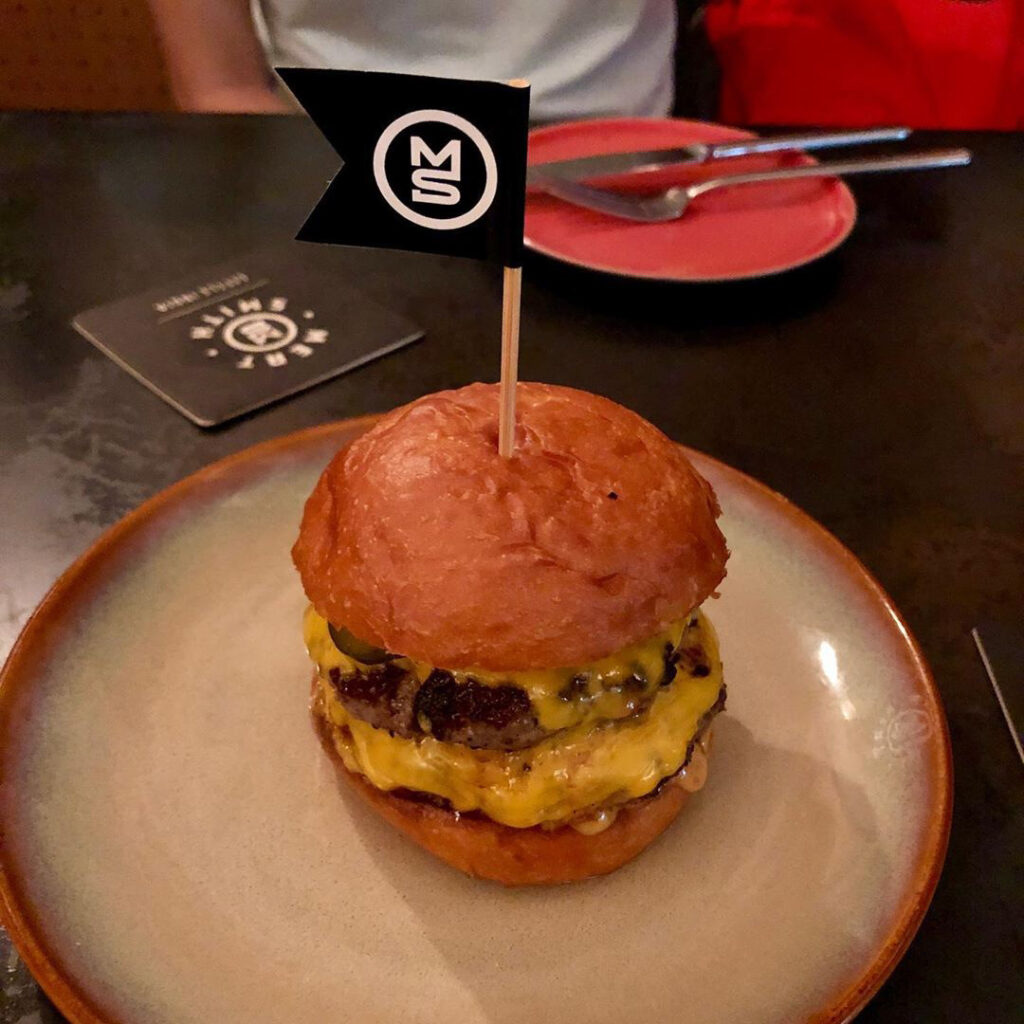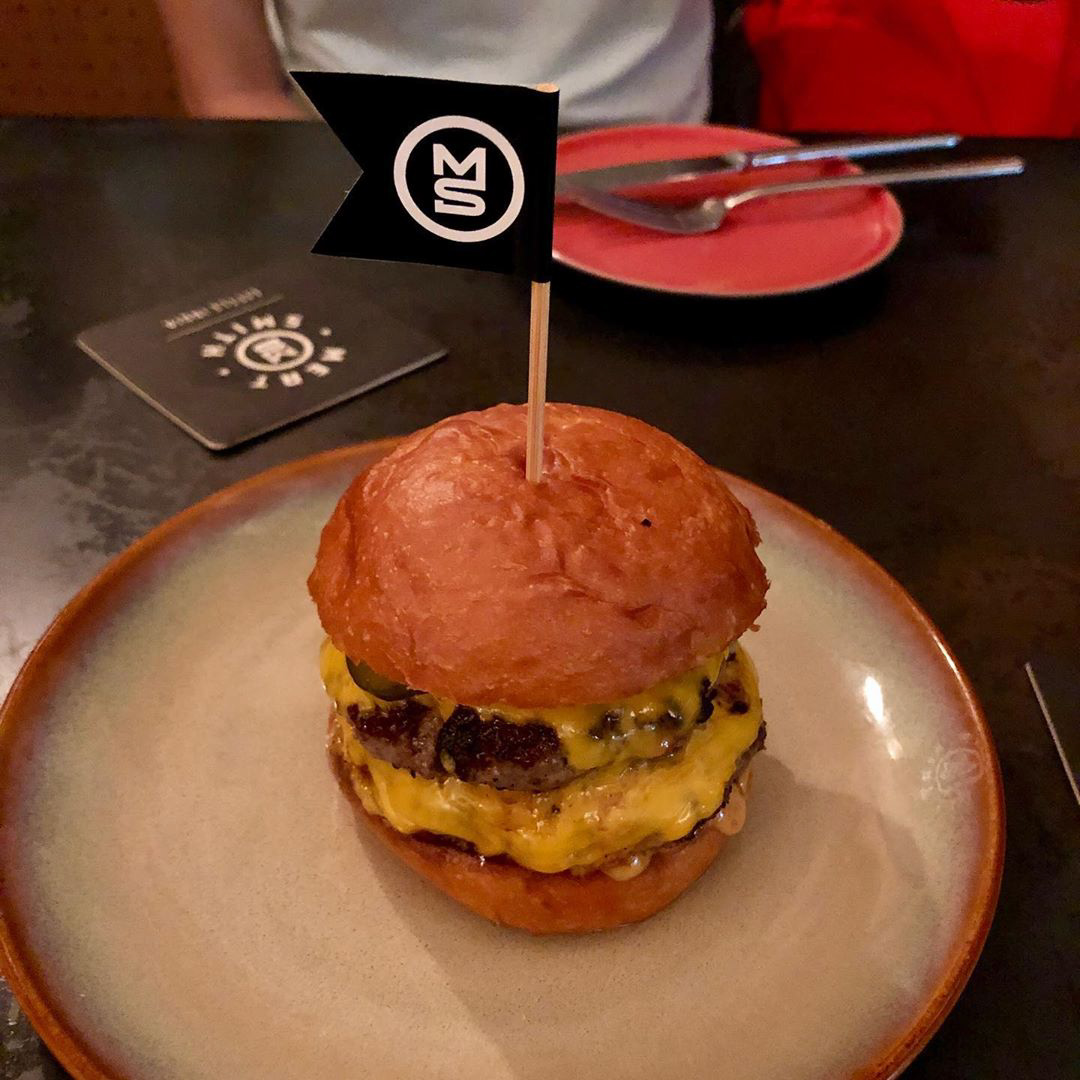 Image credit: @puranut
Opened by the same people behind one-Michelin-star restaurant, Burnt Ends, American smokehouse MeatSmith Telok Ayer serves up a classic cheeseburger that is the textbook definition of what a quality burger should taste and look like.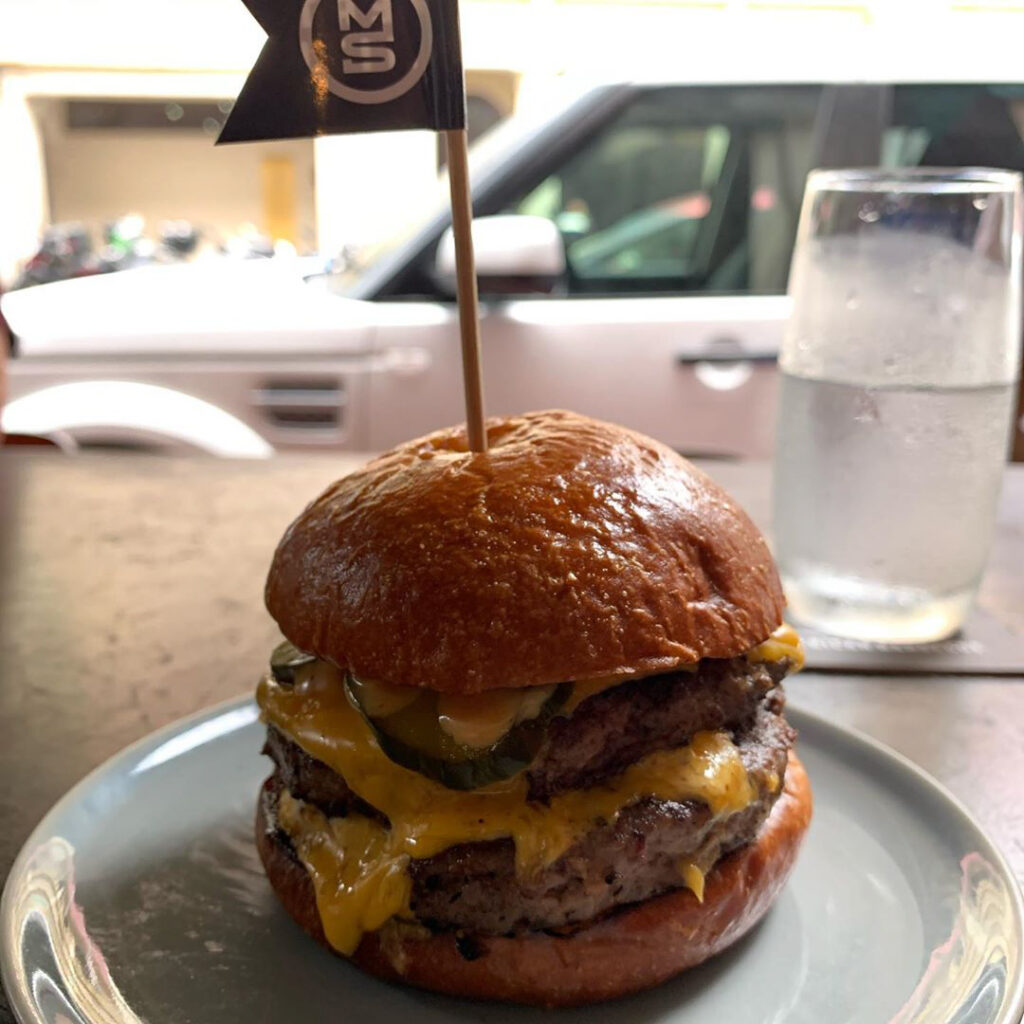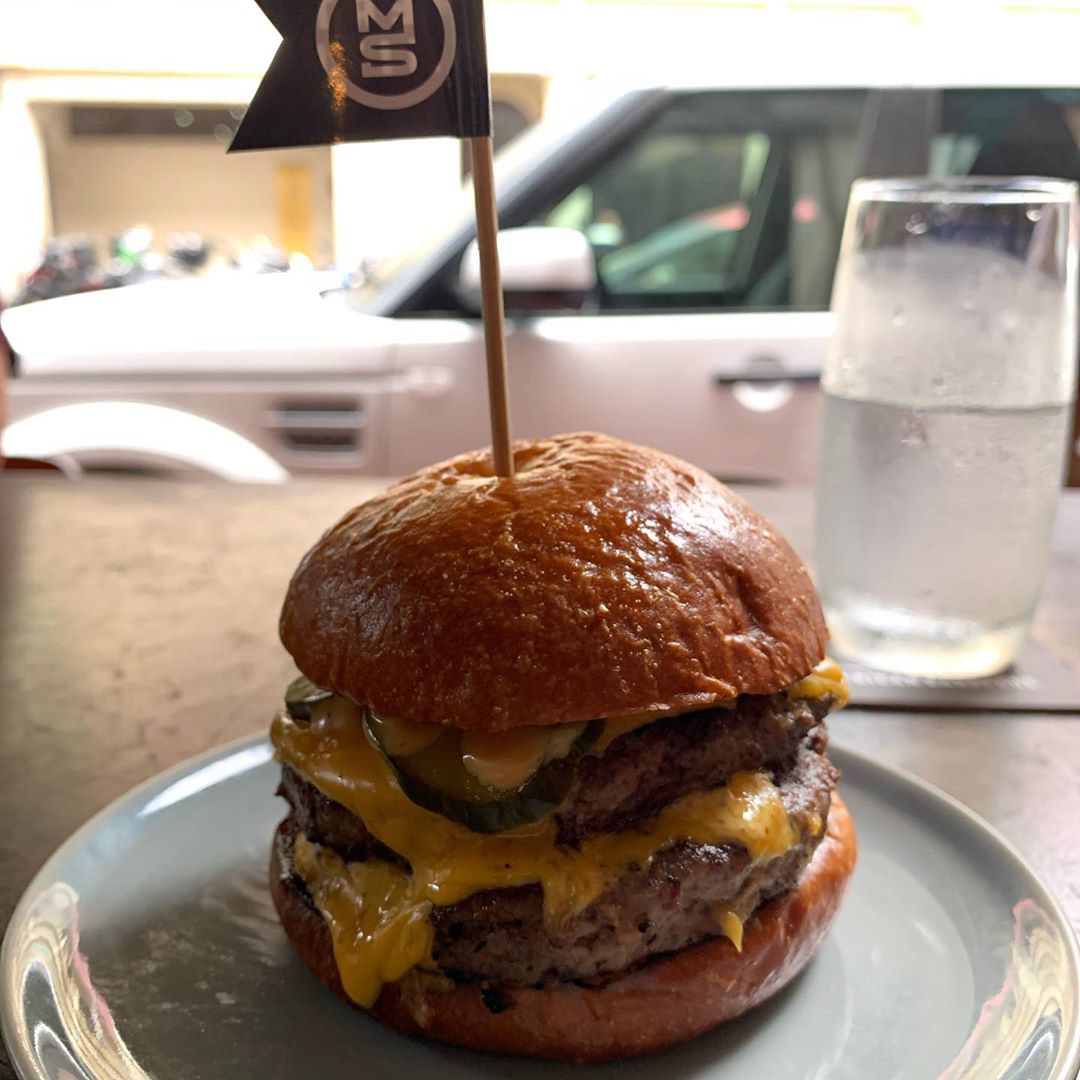 Image credit: @bikenburgers
Their Meatsmith Cheese Burger ($16++) is seared beautifully and packs an incredibly beefy punch. Made from brisket and smoked brisket, the patty is also sandwiched between soft buttery toasted potato buns. Portions are a little small, and I usually tuck into their other smoked meats to fill myself up. I would also recommend visiting on Tuesdays, where the burgers are going at $10++ instead.
The burgers here are my personal favourite in Singapore. Some may scoff at the size of these burgers, but good things always come in small packages. 
Address: 167-169 Telok Ayer Street, Singapore 068620
Opening hours: Mon-Thurs 11:30am to 3pm, 5:30pm to 10:30pm, Fri-Sun 11:30am to 10:30pm
Tel: 6221 2262
Website | Menu
---
9. BurgerLabo
---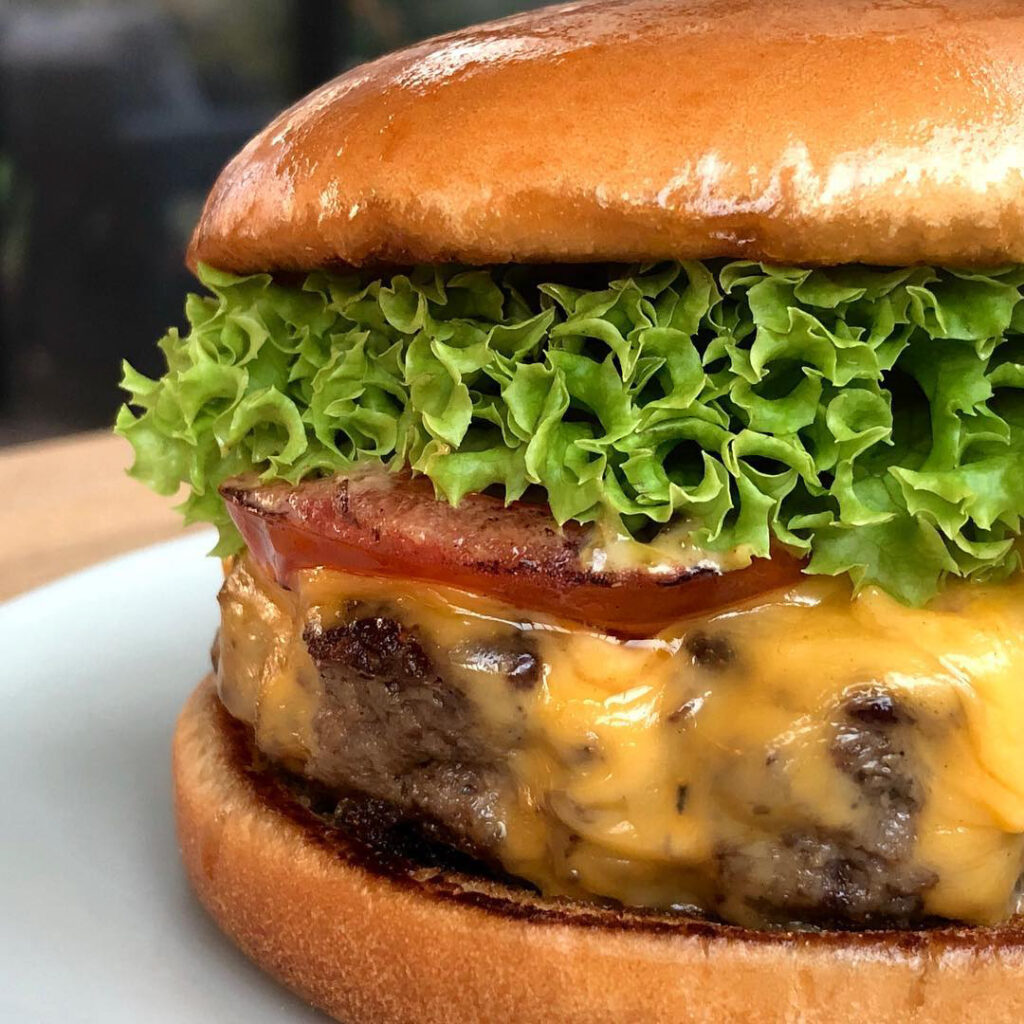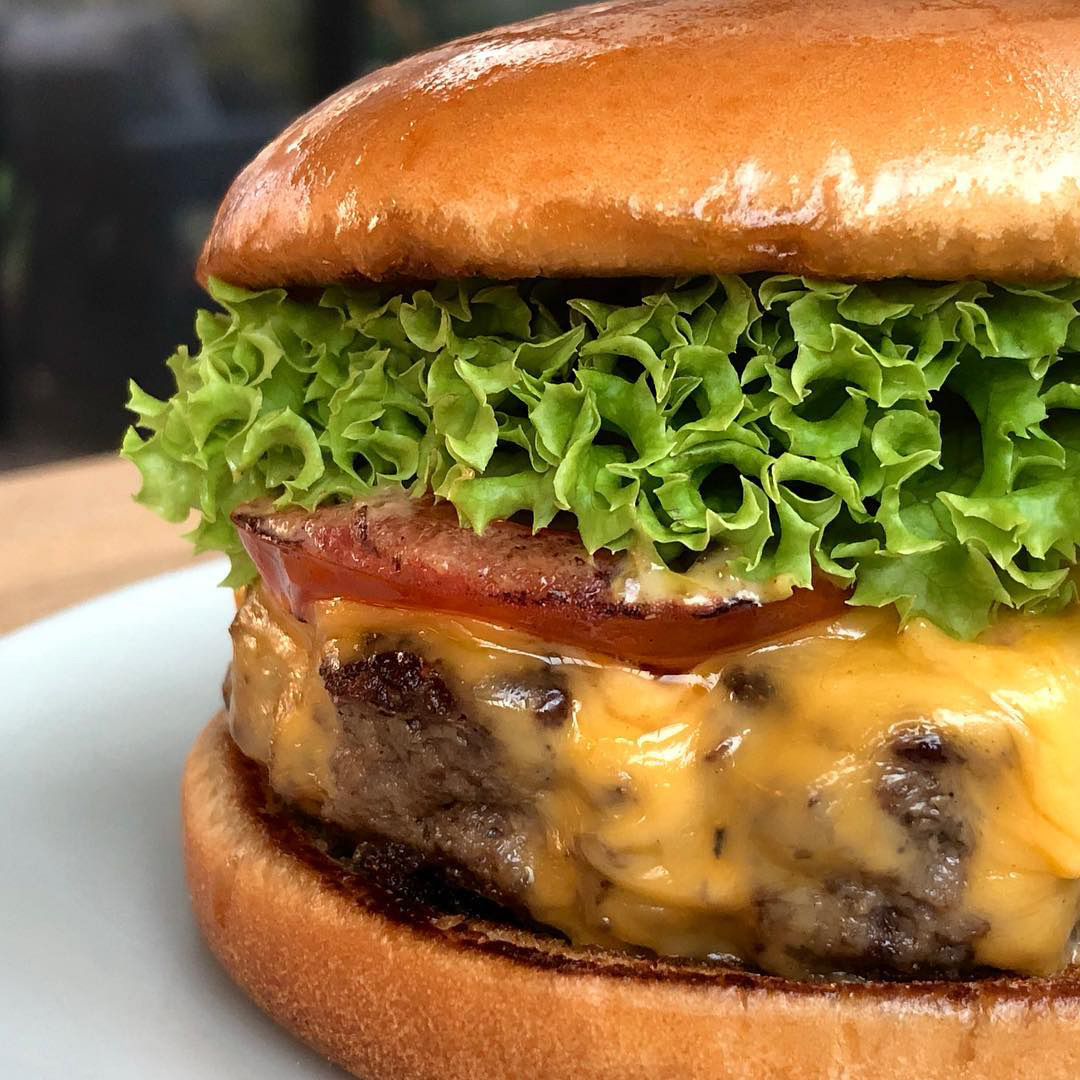 Image credit: @burgerlabo
The burgers at BurgerLabo are some of the priciest you can find, but are also widely recognised as part of the nation's best. The brainchild of former marketer Tan Ken Loon, who also opened The Naked Finn, these burgers are a result of a meticulous R&D process that started in 2015. Along with the help of F&B veterans such as Julien Royer from three-Michelin starred Odette and established food writer Leslie Tay, this burger store opened earlier last year to much fanfare.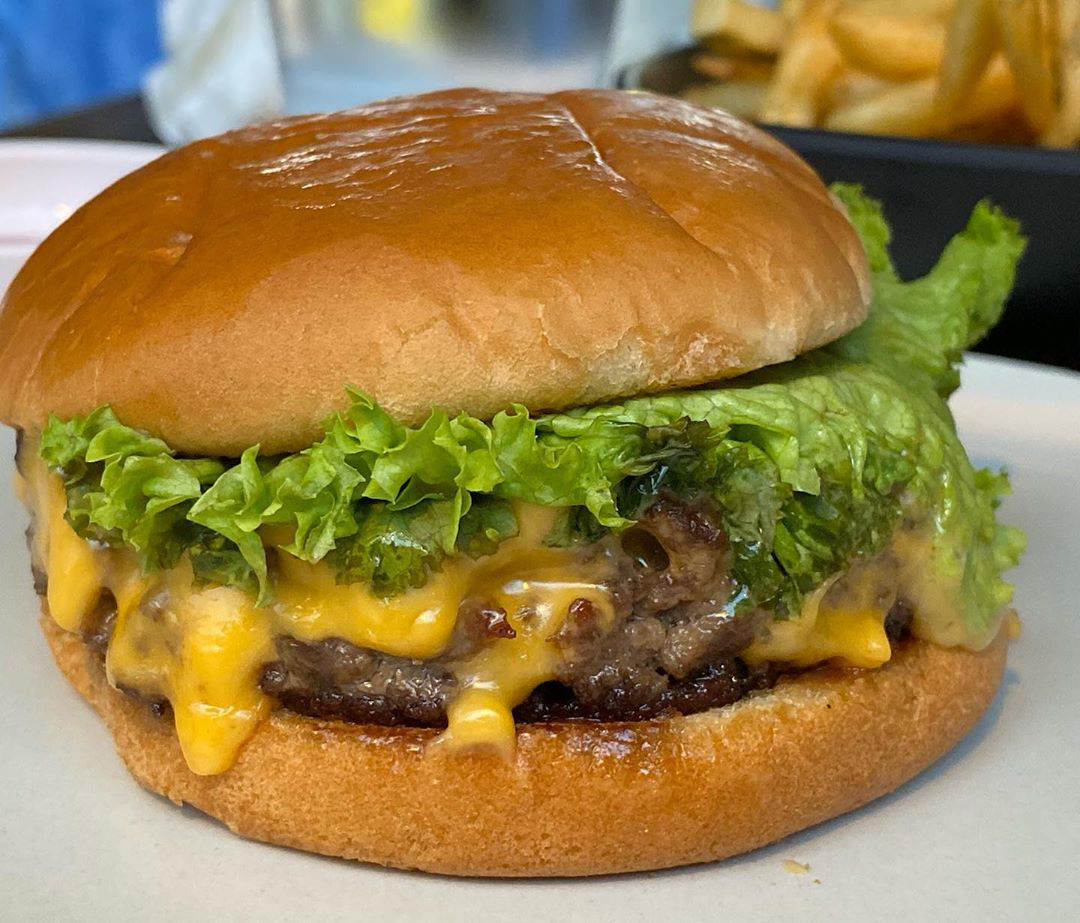 Image credit: @damian_foodieadventures
Unlike the classic chuck and brisket patty combination, their Basic Burger ($18++) uses a blend of grass-fed Black Angus beef neck and Toriyama Wagyu A4 tenderloin and brisket. It's then brushed with a house-made bone marrow butter for an added punch of beefy flavours. The star of the show is the extremely flavourful patty that has the right balance of fatty and lean bits. 
This burger costs a whopping three times more than the first entrant on our list, and is certainly not an everyday burger. Still, I reckon that this burger is one of the tastiest that money can buy, and should be sampled at least once. 
Address: 41 Malan Road, Singapore 109454
Opening hours: Tue-Thurs 5pm to 11pm, Fri-Sat 5pm to 2am
Tel: 6908 4348
Website | Menu
---
Less than $30
---
10. Black Tap
---

Black Tap continues to attract a crowd even after opening late last year. Besides serving up hefty burgers, this American restaurant chain is also known for selling decadent over-the-top milkshakes that cost as much as their regular burgers. The ambience is also one of the best out of those on this list, and packs a casual yet relaxed vibe to it.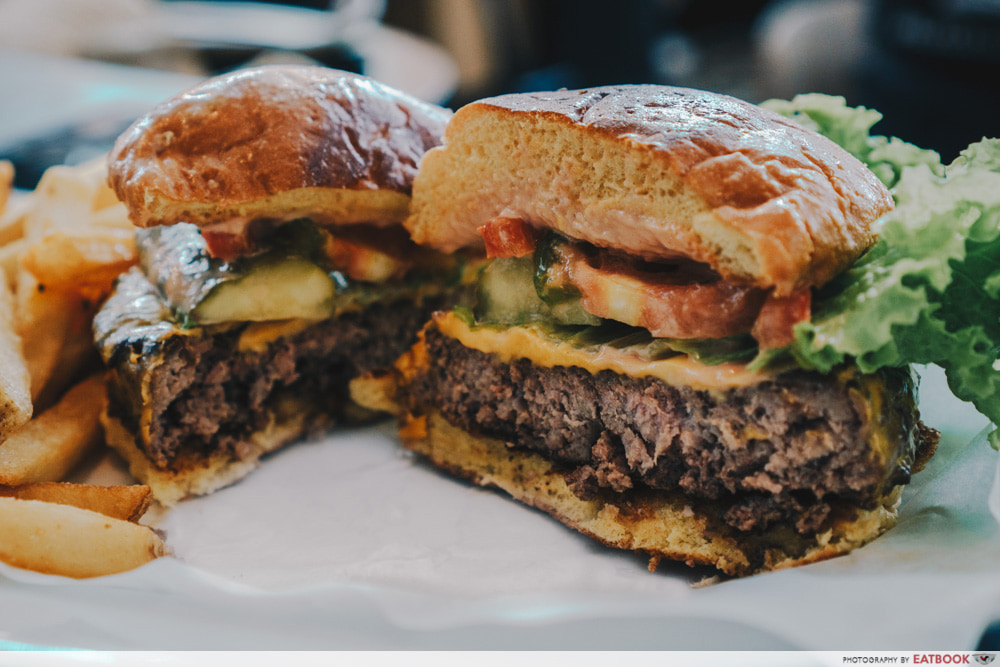 The All-American Burger ($22++) is the restaurant's take on the classic cheeseburger and features USDA prime beef patties, lettuce, tomato, pickles, American cheese, and a special tangy house sauce. Their huge beef patties are bound to fill up any hungry belly, and there's also a generous portion of fries given on the side. 
Scoring high points in food, ambience, and service, Black Tap is up there as one of the best burger experiences you can find in Singapore. While their burgers are no means cheap, they make for a great place to visit on special occasions.
Black Tap Singapore Review: Prime Beef Burgers And Crazy Shakes At Marina Bay Sands
Address: 10 Bayfront Avenue, #L1-80, The Shoppes at Marina Bay Sands, Singapore 018956
Opening hours: Daily 11am to 11:30pm
Tel: 6688 9957
Website
---
Best burgers in Singapore for every occasion
---
The burger scene has expanded rapidly over the years, so much so that the ones at hawker centres are now capable of holding their own against fancy restaurants. If reading about these best burgers in Singapore has got you hungry, check out our guide on the most affordable steaks in Singapore here. 
If there's a good burger joint we missed out on this list of best burgers in Singapore, let us know in the comments below!