Wildfire Burgers in NAFA campus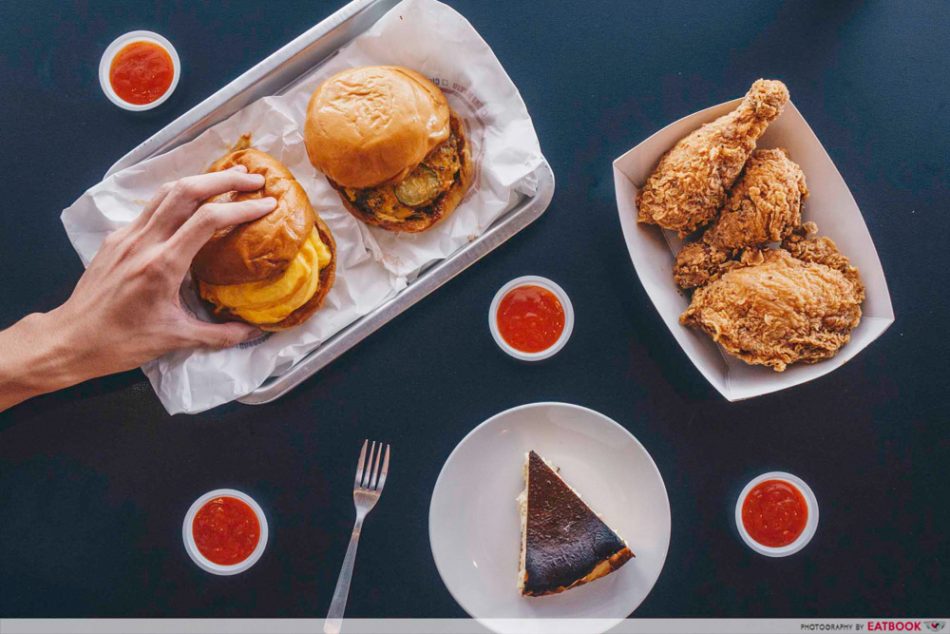 Bencoolen Street is more well-known for the art colleges nearby rather than its food. With popular hangouts around Sunshine Plaza overcrowded, a hidden gem lies in the Nanyang Academy of Fine Arts (NAFA) campus, serving gourmet burgers at affordable price points.
For a relatively gourmet burger joint, Wildfire Burgers doesn't exactly scream "Please come in!" with its unassuming storefront. Nevertheless, I was intrigued by the possibility of how they could be a hidden gem for burgers near town, so I decided to pay them a visit together with some dining companions. 
Food at Wildfire Burgers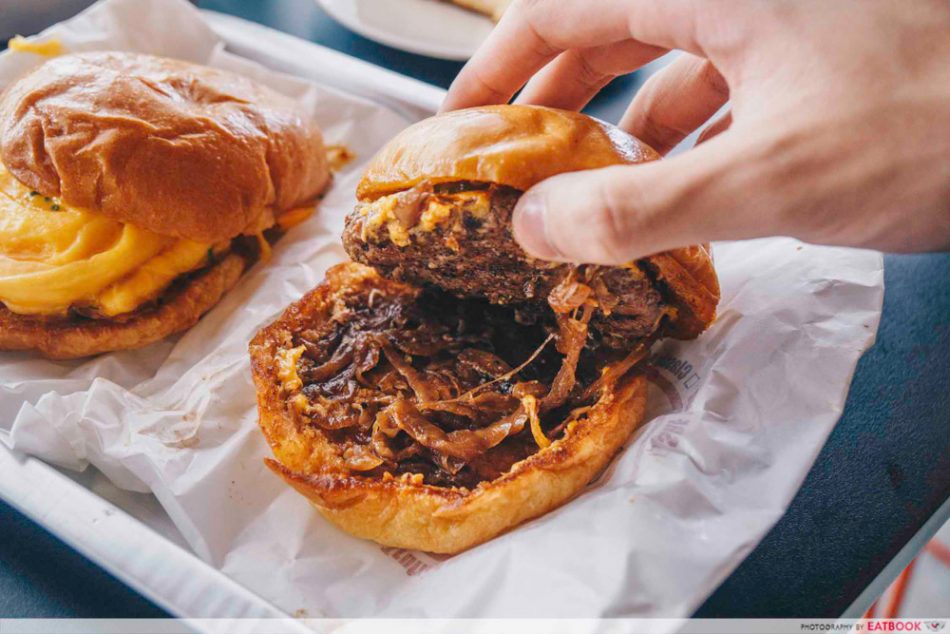 It's not often we see wagyu burgers going for below $15, so their Snake River Farm Wagyu Burger ($13++) was a pleasant surprise. First thing I noticed about was how soft, almost pillowy their buns were to the touch. The light brioche buns used were buttered so well, I could have a satisfying enough meal on them alone.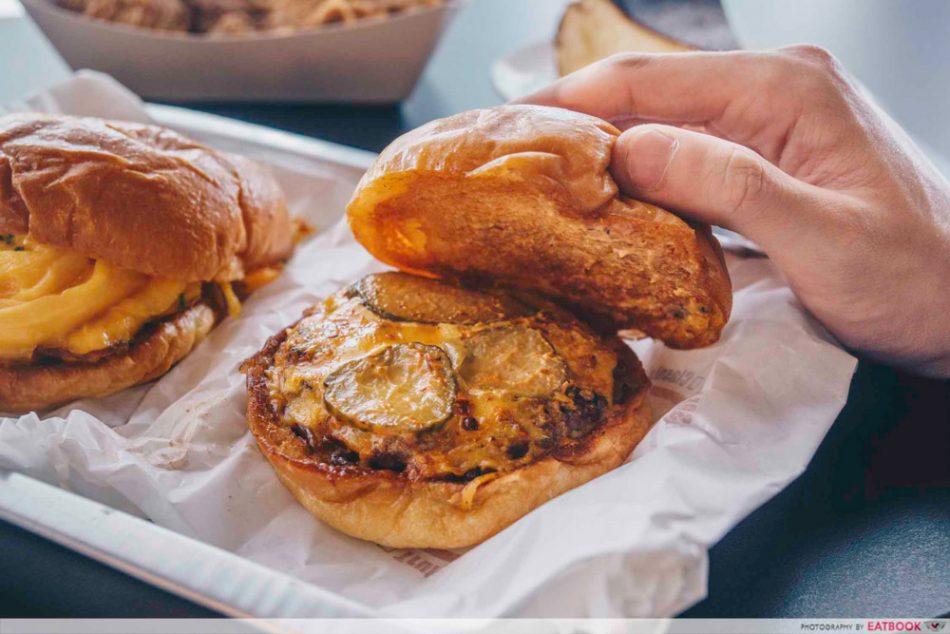 The wagyu beef patty was juicy and succulent, well-seasoned for me to still be able to taste its distinctive umami flavours. My gripe with it would be more of its presentation, as the patty was almost fully camouflaged by the melted cheese and housemade chipotle mayo, giving me a less-than-appetising first impression.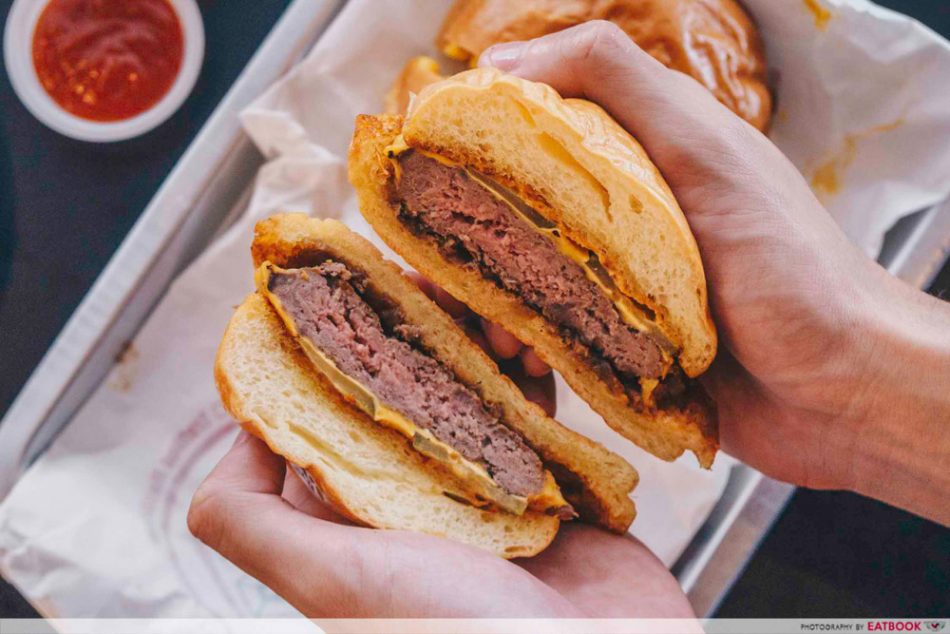 However, the sourness of the gherkins and sweetness of caramelised onions gave the burger its oomph, with the tender wagyu patty rounding it off.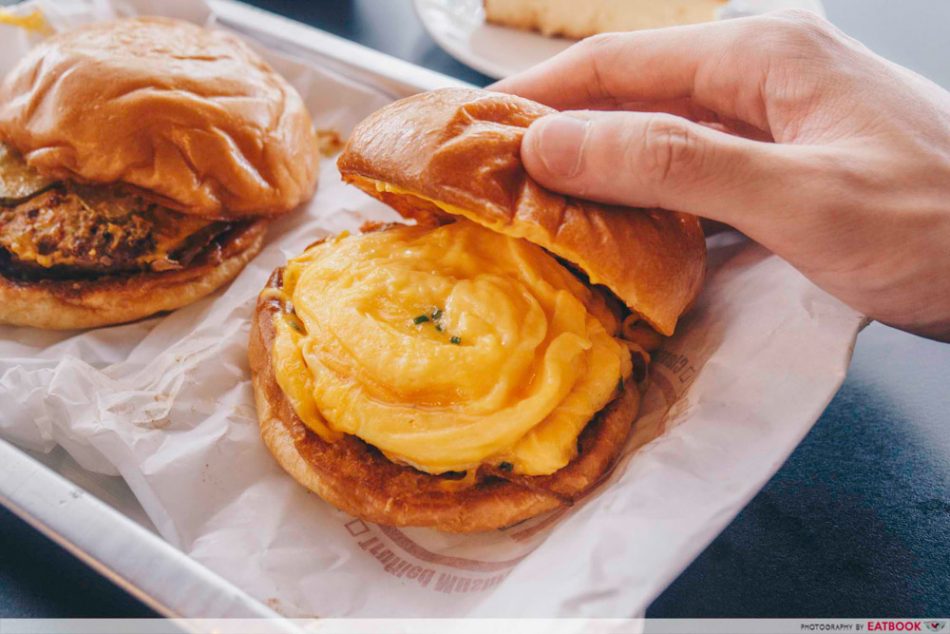 Another interesting option, the Eggstarter ($8++) proved my initial expectations very wrong. Honestly, I expected their version to taste like McDonald's Scrambled Egg Burger, so I didn't foresee myself being a big fan. But, Wildfire's burger ended up being really scrumptious, with the egg filling being creamy and flavourful.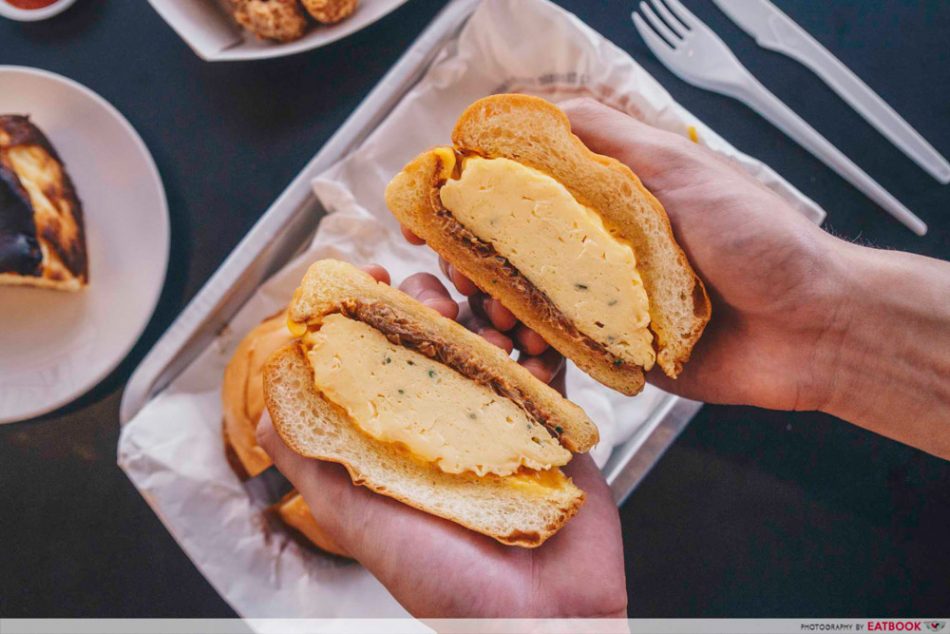 Looks-wise, it reminded me a lot of Japanese tamago sando, with a thick chunk of egg omelette sandwiched between two burger buns. The caramelised onions were the game-changer again, bringing a soft texture and subtle sweetness, that added so much more depth.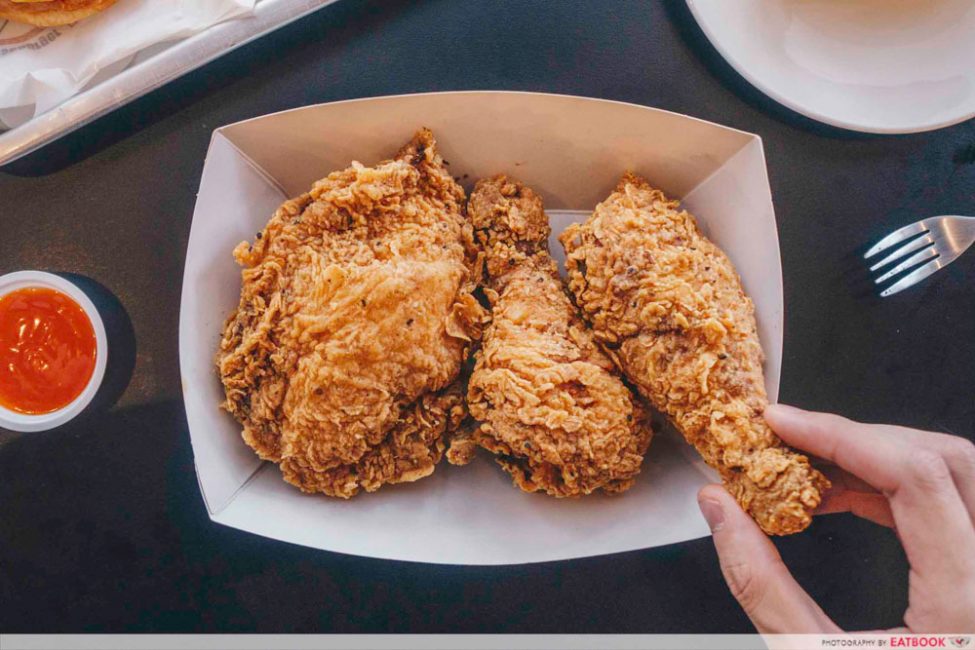 What people tend to overlook is their Three Piece Fried Chicken ($12++), dubbed as one of their signature dishes and very popular with their slew of customers.
I especially love their strict "only chicken drumsticks and thighs" policy. They source all their chickens fresh from Toh Thye San Farm daily, and we do recognise their efforts to ensure their chickens are #neverfrozen.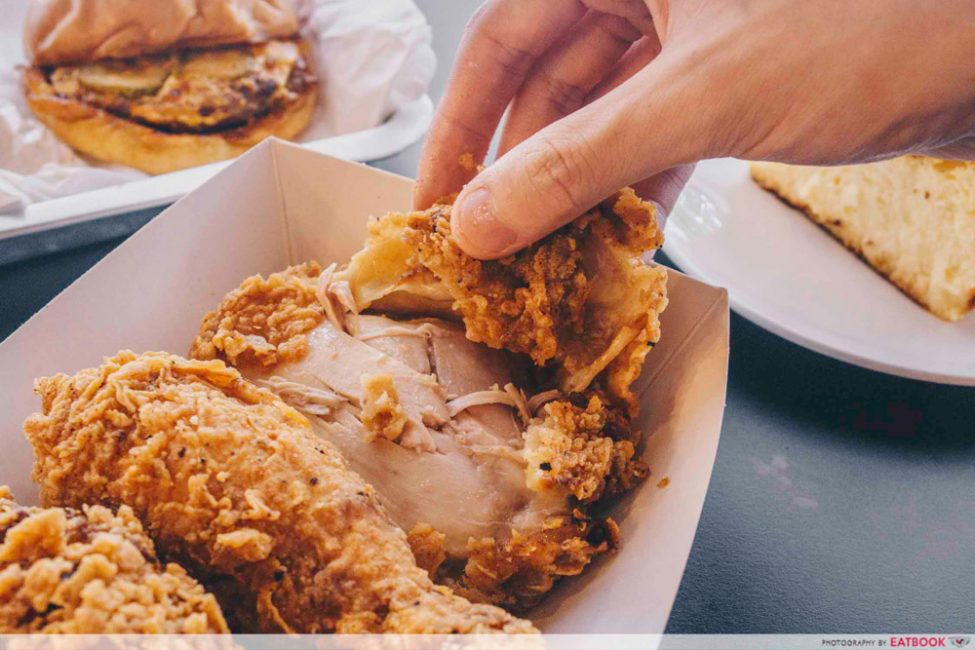 Their chicken skin is visibly crispy, deep-fried to that golden brown texture that we so adore. One bite in and I realised how moist it was, with a nice tenderness. I do find their chicken a bit too greasy though.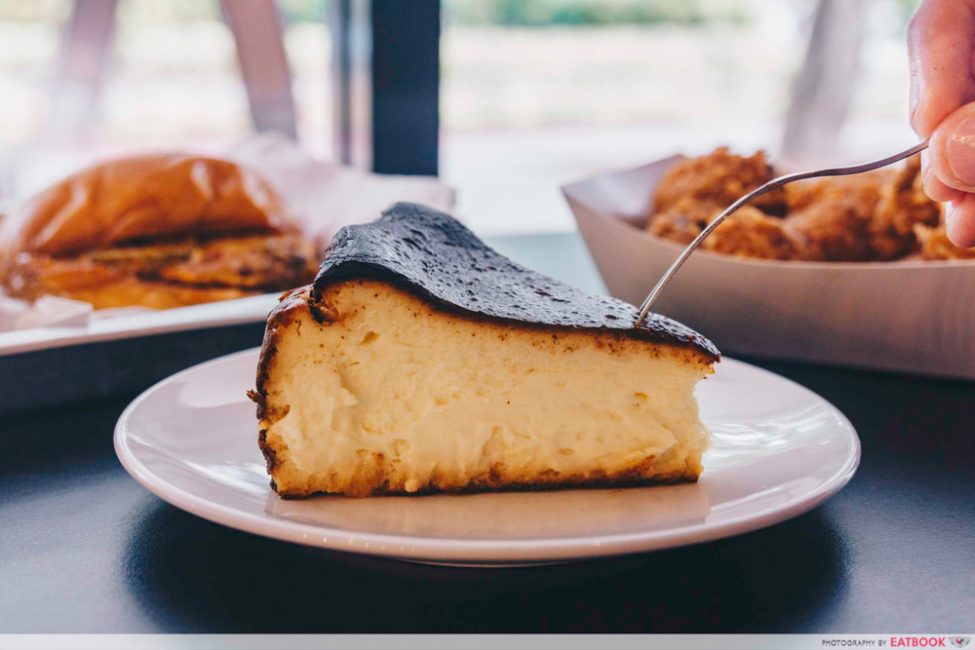 End your meal on the right note with a slice of their Basque Burnt Cheesecake ($6++). Firm on the outside with a nice caramelised top, this contrast allows you to enjoy the richness and creaminess of the cake better.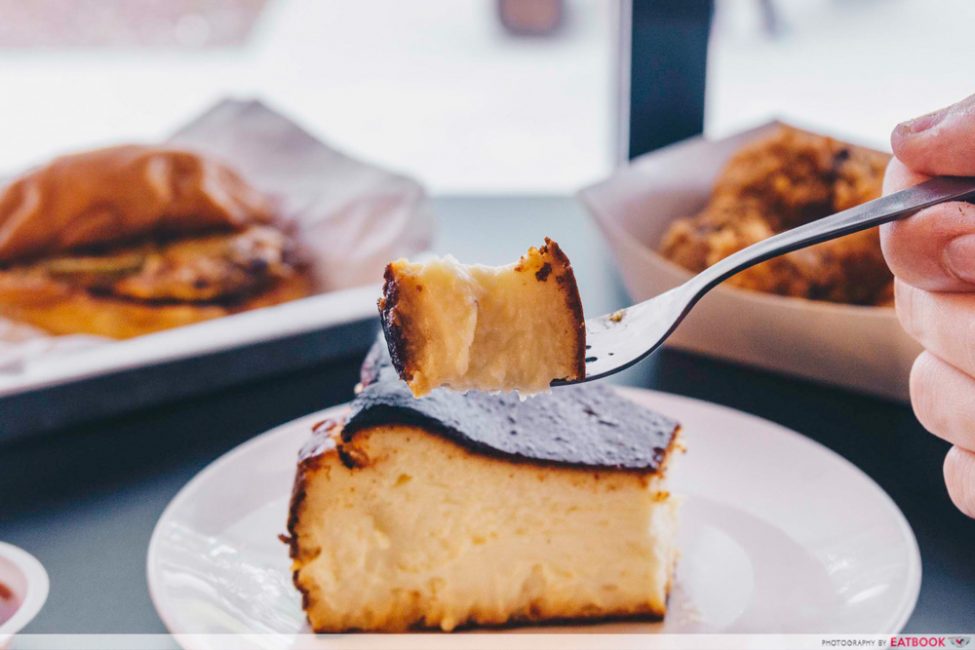 For a burger restaurant, they sure can whip up a solid burnt cheesecake! Yet, I feel that making the cheesecake a little less thick and softer could go a long way in refining their post-meal treat. 
Ambience at Wildfire Burgers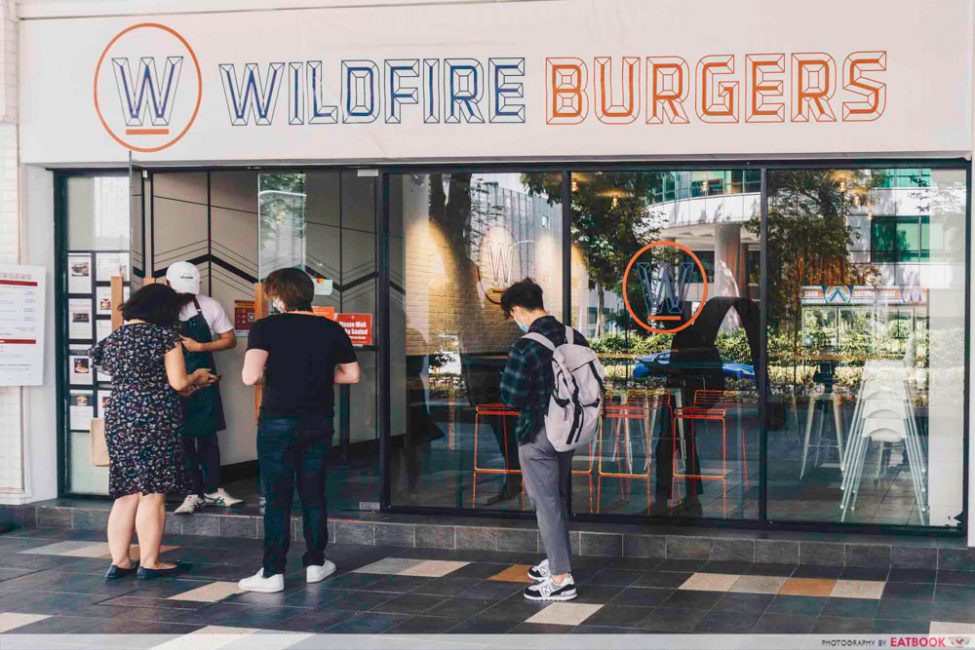 Wildfire Burgers is located very close to Bencoolen MRT Station, just a five minute walk away from the NAFA campus. Weekday lunchtime crowds are common, with the restaurant only able to accommodate about 30 to 40 patrons. The place can get pretty cramped, as tables are close together to cater to the space constraint.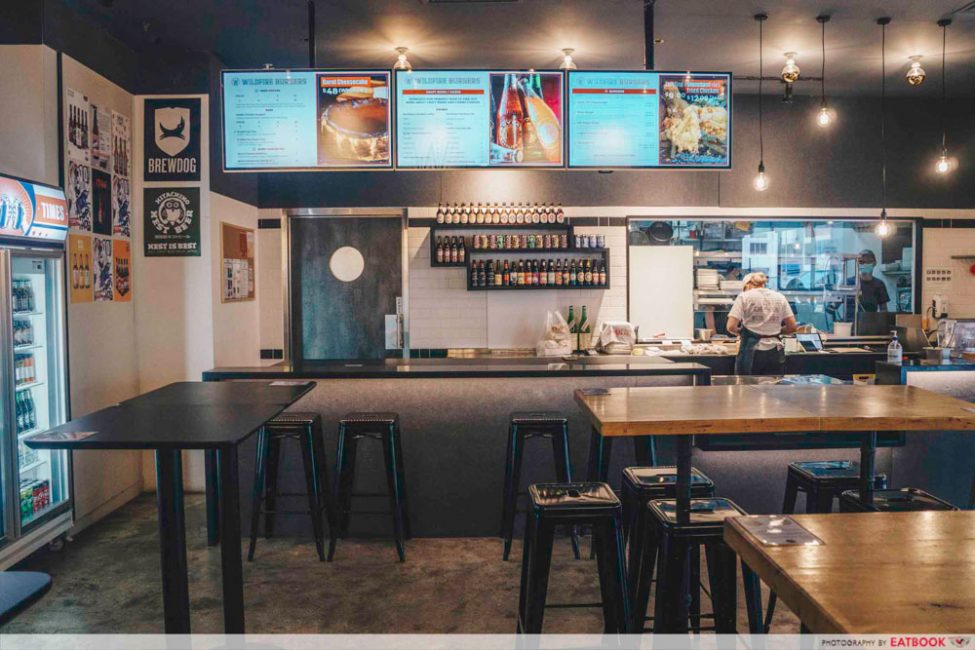 Yet, warm yellow lighting and concrete bricks contribute to their laid-back vibes while their bar tables and countertops set a very relaxed atmosphere.
The verdict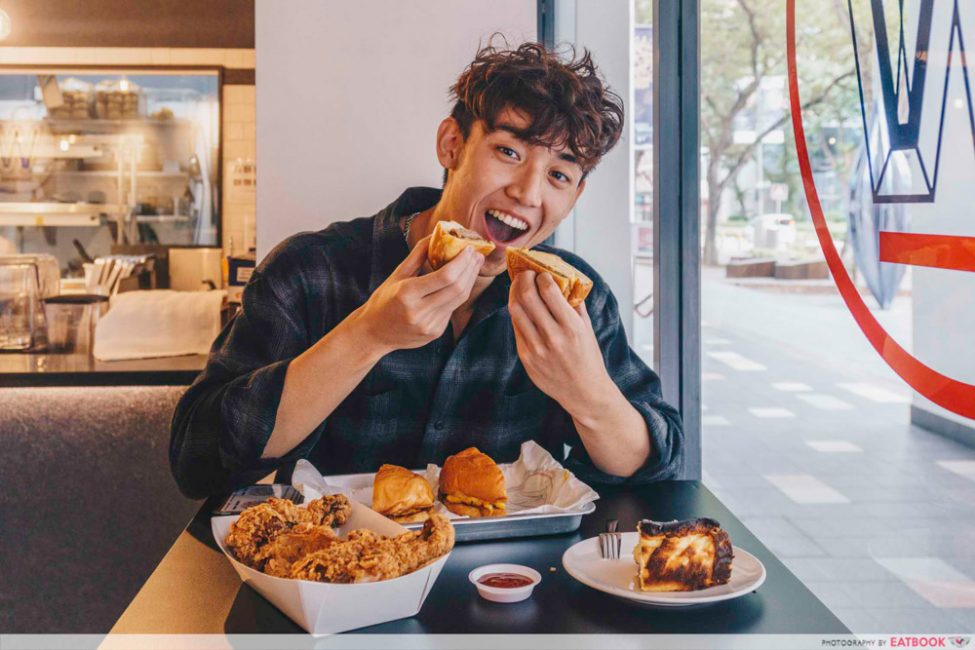 I feel Wildfire Burgers' merits lie in their ability to offer quality gourmet burgers at reasonable prices at a really accessible location. Personally, their food is satisfying. Yet, I believe they have tons more potential to spread like wildfire, with their food already attracting a steady stream of customers working or studying around.
Their burgers were delicious thanks to the brioche buns and caramelised onions, with the Eggstarter my favourite out of the two. Their signature fried chicken was decent, with the super crispy skin making up for the oiliness. I'd return for their Basque burnt cheesecake too. 
For other gourmet burger places around, check out our Wagyu Bites review for reasonably priced wagyu burgers located in Boat Quay or our 8ASH review for katsu okonomiyaki burgers in a Riverdale Pop's Diner setting at Ann Siang Hill!
Address: 80 Bencoolen Street, #01-15, NAFA Campus 1, Singapore 189655
Opening hours: Mon-Fri 12pm to 3pm, 5.30pm to 10.30pm, Sat-Sun 12pm to 3pm, 4.30pm to 10.30pm
Tel: 9198 2673
Website
Wildfire Burgers is not a halal-certified eatery.
Wagyu Bites Review: Wagyu Burgers In Boat Quay That Won't Burn A Hole In Your Wallet
Photos taken by Chew Yi En.
This is an independent review by Eatbook.sg.
Wildfire Burgers Review: $13++ Wagyu Burgers And Fried Chicken Near Bencoolen
Summary
Pros
– Eggstarter is savoury and delicious
– Basque burnt cheesecake is not overly sweet and is creamy
Cons
– Fried chicken can get very greasy
– Presentation of wagyu burger can be improved
Recommended dishes: Eggstarter ($8++)
Opening hours: Mon-Fri 12pm to 3pm, 5.30pm to 10.30pm, Sat-Sun 12pm to 3pm, 4.30pm to 10.30pm
Address: 80 Bencoolen Street, #01-15, NAFA Campus 1, Singapore 189655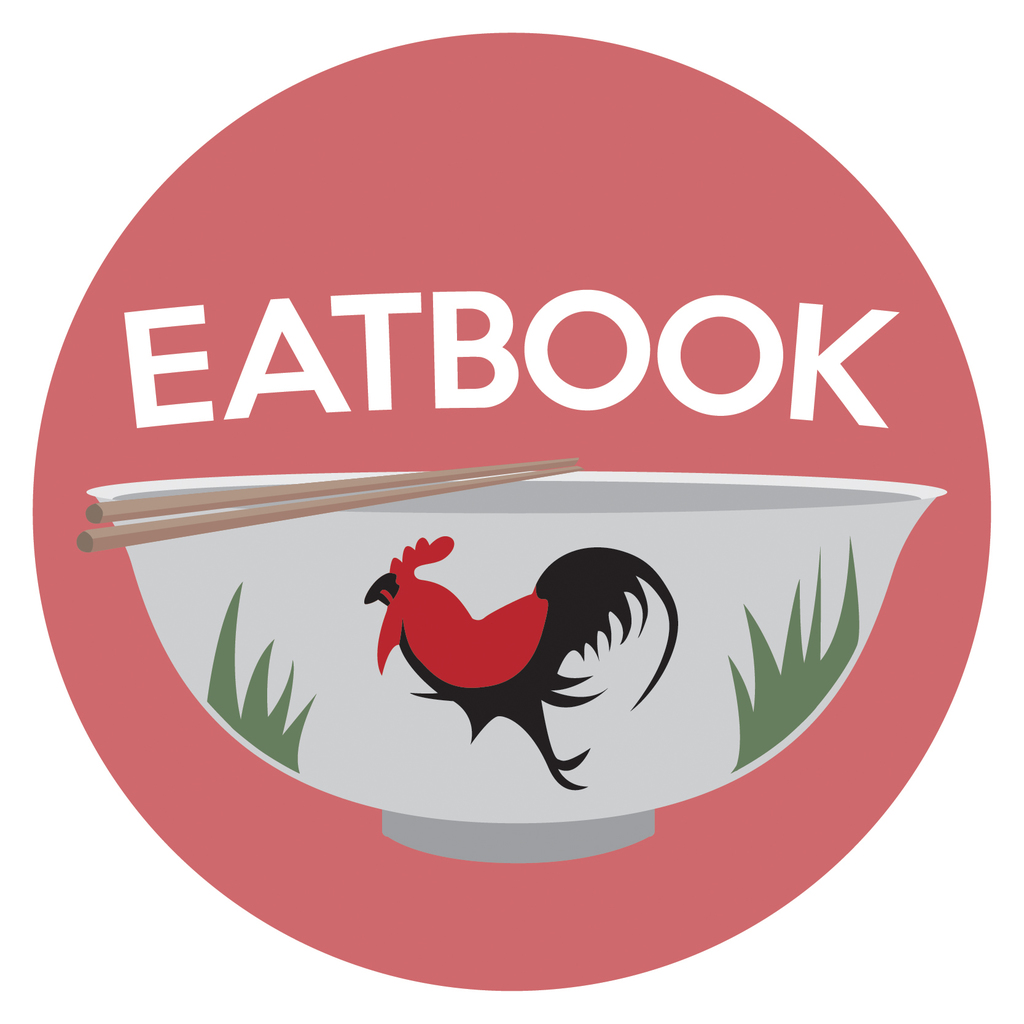 Drop us your email so you won't miss the latest news.