---
1.The Original Little Hiro
---
Little Hiro is a quirky Hawaiian-Japanese BBQ house with plenty of interesting offerings. Besides their Sanzoku Black Pepper Striploin Steak ($13.90), they also have ramen burgers with chicken karage patties ($10.20). It's got a great Hawaiian beach shack vibe too.
Opening Hours: Sun-Thurs: 11:30am – 9.30pm, Fri-Sat: 11:30am – 22.00pm
Address: King's Arcade, #01-01, 559 Bukit Timah Road
Website

---
2.Ma Maison
---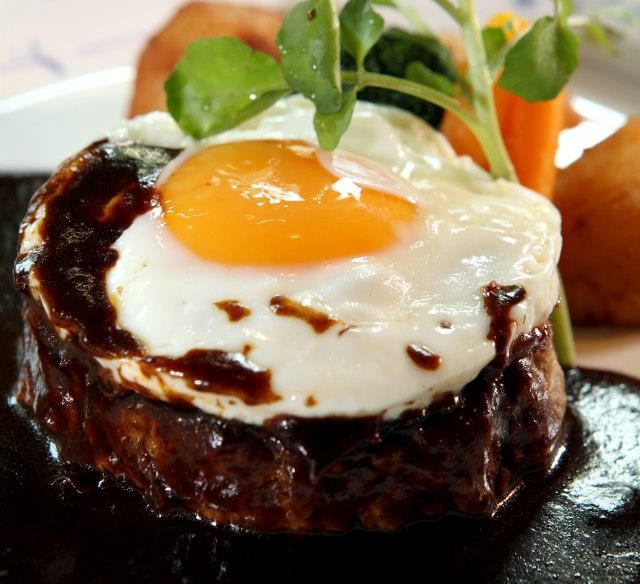 Source
This restaurant is a hit with couples with its cosy interiors. One of their signature items is the hamburger steak. It comes in three sizes and is topped with a sunny side up so you can break that yolk and coat your steak with gooey, eggy goodness. Prices start from ($16.80).
Opening Hours: Sun-Thurs: 11:30am – 9.30pm, Fri-Sat: 11:30am – 22.00pm
Address: Ma Maison Restaurant 200 Victoria Street,  #02-51 Bugis Junction Singapore
Website

---
3.The Betterfield
---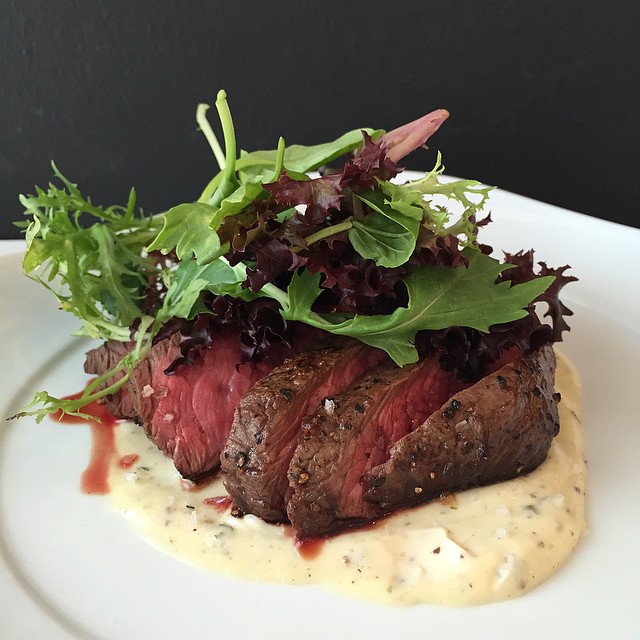 Source
Situated behind the Singapore Art Museum, this bistro provides casual and affordable bistro dining in the heart of the city. For ($21) you can get a Blackmore Wagyu Steak on a bed of soft pillowy mashed potatoes and a garden salad.
Opening Hours: Daily: 10am – 10pm
Address: 261 Waterloo Street #01-23
Website


---
4.Gastrosmiths
---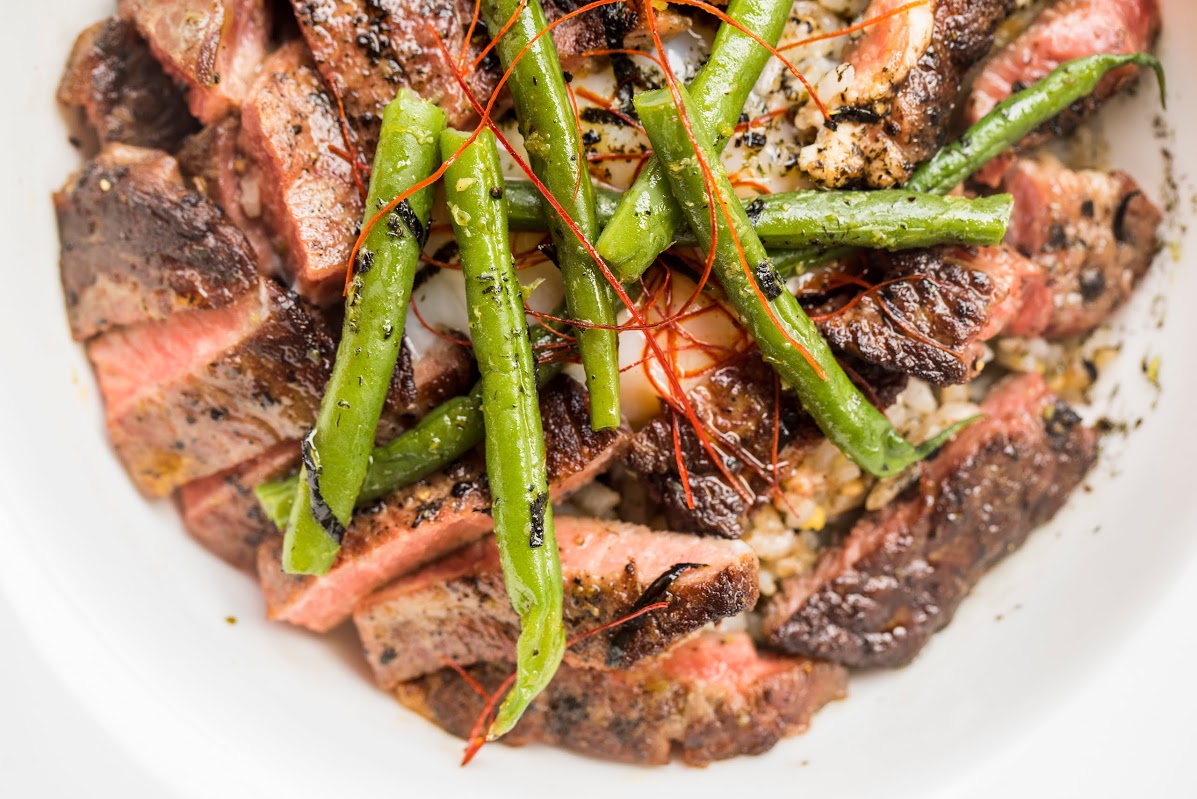 This popular fusion bistro serves an eclectic menu of creative dishes with the best of the east and west. Case in point, their Signature Hokubee Ribeye Don takes perfectly grilled steak and lays it on a bed of premium furikake Japanese rice, all at!($28.50)
Address: 103 Beach Road, Tan Quee Lan St
Opening Hours: Tue – Thu: 12pm – 230pm, 6pm – 9pm, Fri & Sat: 12pm – 230pm, 6pm – 930pm, Sun: 1130am – 3pm
Website
---
5. iSTEAKS Diner
---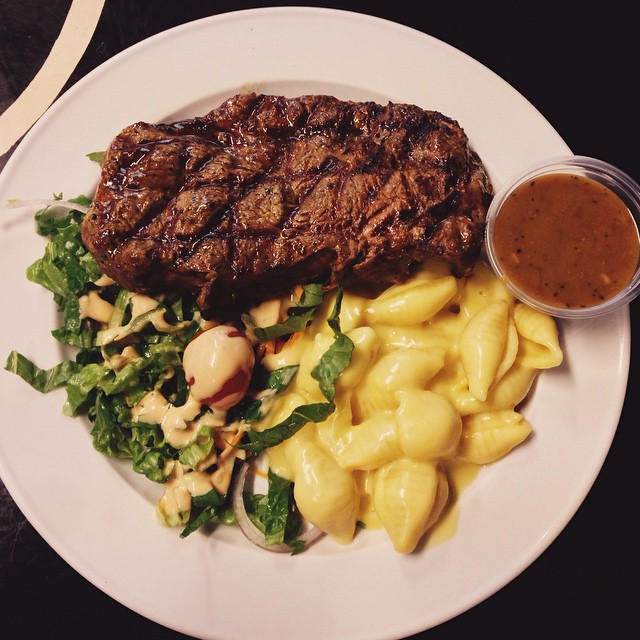 Source
A guarded secret of the Serangoon Gardens community, iSteaks have been serving loyal customers affordable and delicious steak. Their success has recently earned them a new location in a mall, a far cry from their humble hawker origins. Prices start at ($13).
Address: 1 Maju Avenue,Serangoon Gardens, #02-03
Opening Hours: Mon – Thu: 11am – 11pm, Fri – Sat: 11am – 12am, Sun: 11am – 11pm
---
6. Outback steakhouse
---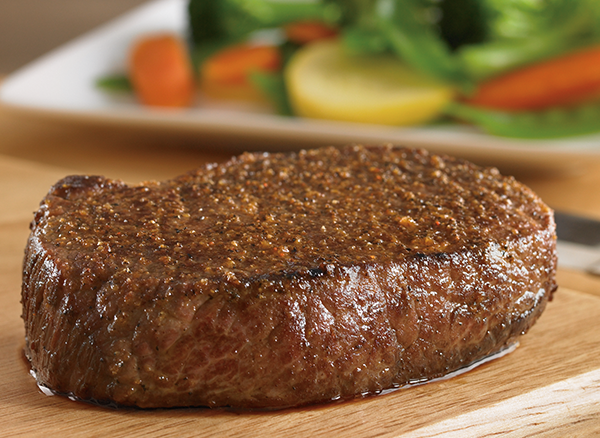 These juicy steaks from down under are dry aged for 21 days to concentrate that beefy flavour before getting cut to order and grilled. Their lunch menu is particularly attractive with a soup and drink included in the price of ($22.90) Krikey!
Address: 9 Raffles Boulevard, #01-114 Millenia Walk / 277 Orchard Road, #04-01 Orchardgateway
Opening Hours: Daily: 11:30am – 10:30pm
---
7. The Chop House
---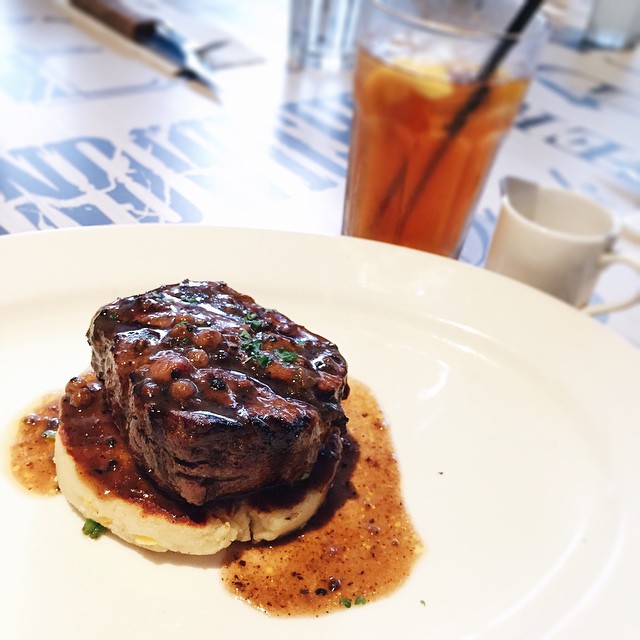 Source
I actually stumbled onto this place while desperately searching for a table at a steakhouse on Mother's Day (Highly unrecommended). The Chop House did an admirable job though, and for ($27.90) they deliver grass fed Australian beef by the waterfront.
Opening Hours: Mon-Thurs: 11:30am – 11:00pm, Fri, Sat and Eve of Public Holidays:11:30am – 12am, Sun and Public Holidays: 11am – 11pm
Address: 1 Harbourfront Walk, #01-161-162 VivoCity
---
8. Masa Steak & Hamburg

---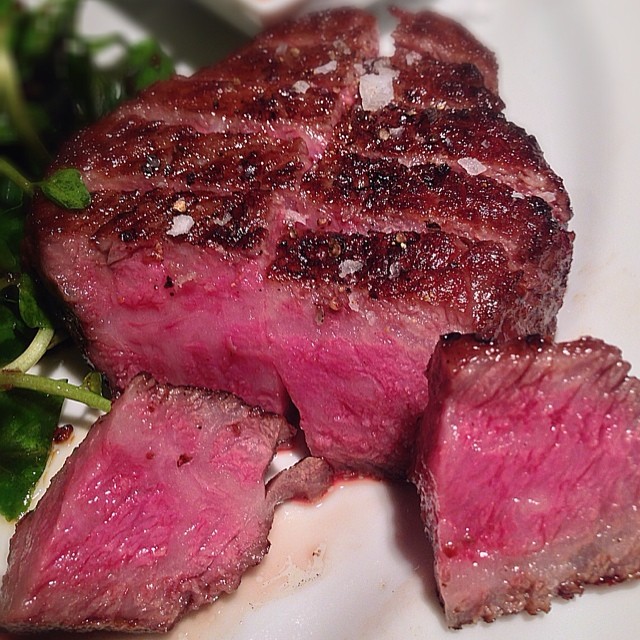 Source
Masa is a Japanese steak house that only serves Wagyu beef. The steaks are sourced directly from Japan to ensure true Wagyu status and quality, and the results look delicious. While their higher end cuts can cost a bomb, the cheaper Hamburger Steak is only ($28) which is a steal as far as Japanese Wagyu is concerned.
Opening Hours: Daily: 6pm-11:30pm
Address: 11 Unity Street #01-03, Robertson Walk
Website
---
9. House Of Dandy
---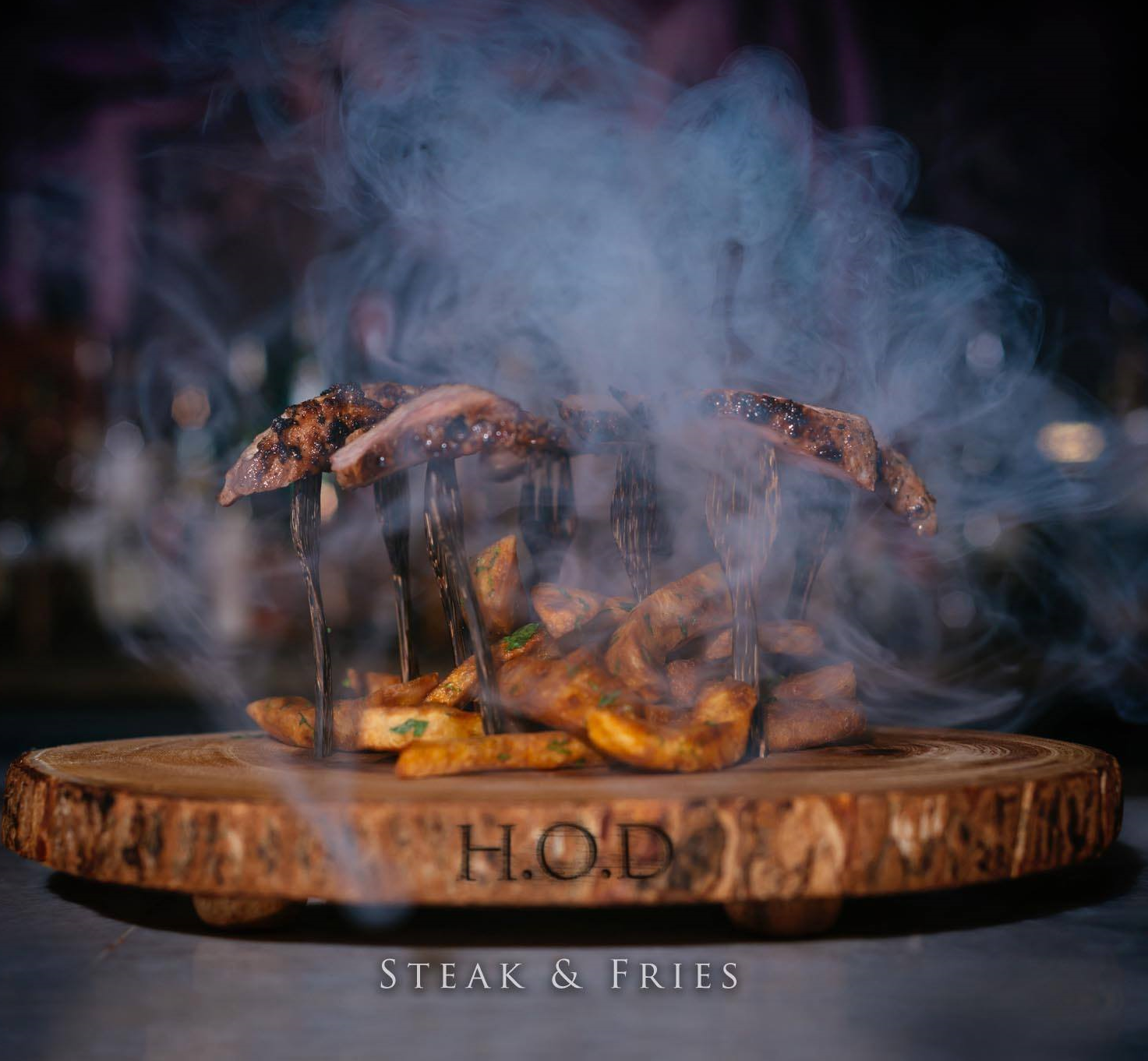 This 1920s bar offers a steak ($23) like no other. It's sliced and smoked to offer a truly unique taste and experience. If that's not enough, those double fried fries will send you over the edge with glee.
Opening Hours: Monday to Saturday- 5pm to 1am. Closed on Sundays.
Address: 74 Tras street

---
10. L'Entrecôte

---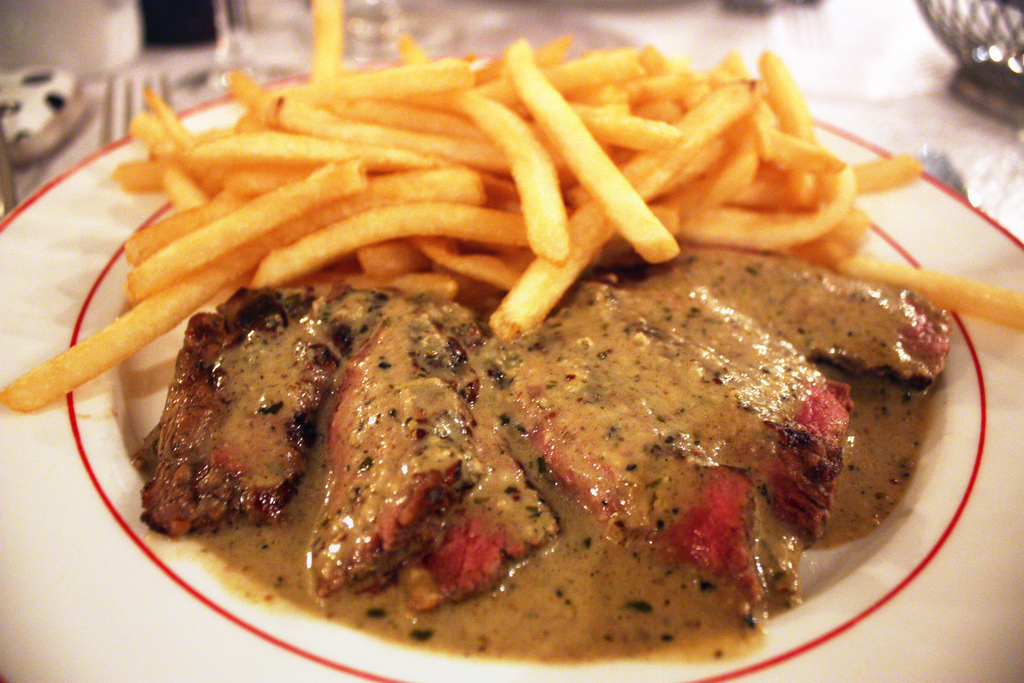 Source
This old school french bistro has only two items on their main course menu. Steak and bigger steak, and I'm not kidding. Each serving comes with fries and a walnut green salad. You can also enjoy classic French appetizers like Homemade Duck Foie Gras Terrine ($18) and Escargots De Bourgogne ($16). It's a little above budget at ($32.90), but it's still a steal!
Opening Hours: Daily: 11.30am – 9.30pm
Address: Suntec City, #B1-128/129 
Website