Braseiro offers steak and free-flow fries for less than $20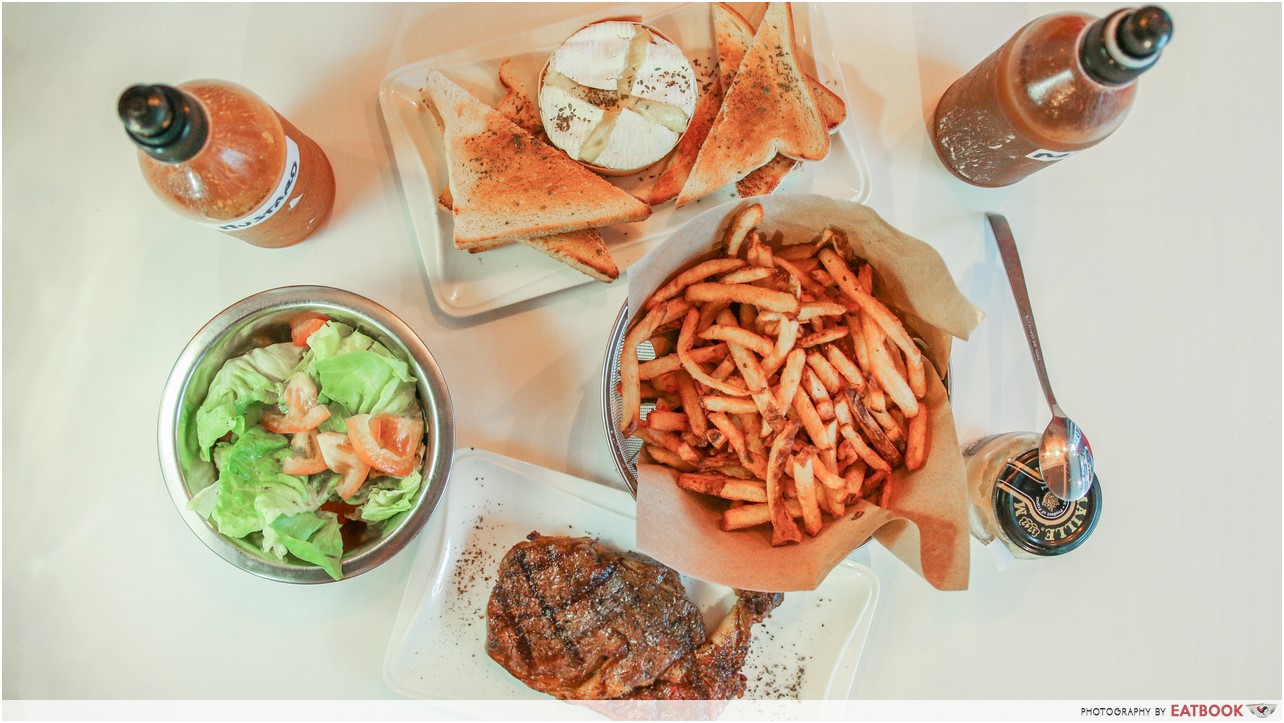 From chilli crab fries to the popular truffle fries, a basket of good fries seems to be one side Singaporeans can't get enough of. And Braseiro has put an end to the heartache that comes with forking out money for batch after batch of fries. At this cosy cafe, you can get a hearty piece of steak and free-flow fries for less than $20!
Located at 333 Joo Chiat Road, the owners of the place decided that they, too, would focus on the number three. Their menu has three dishes for each of the three sections on it, which means you get a total of three appetisers, three mains, and three desserts to choose from.
Food at Braseiro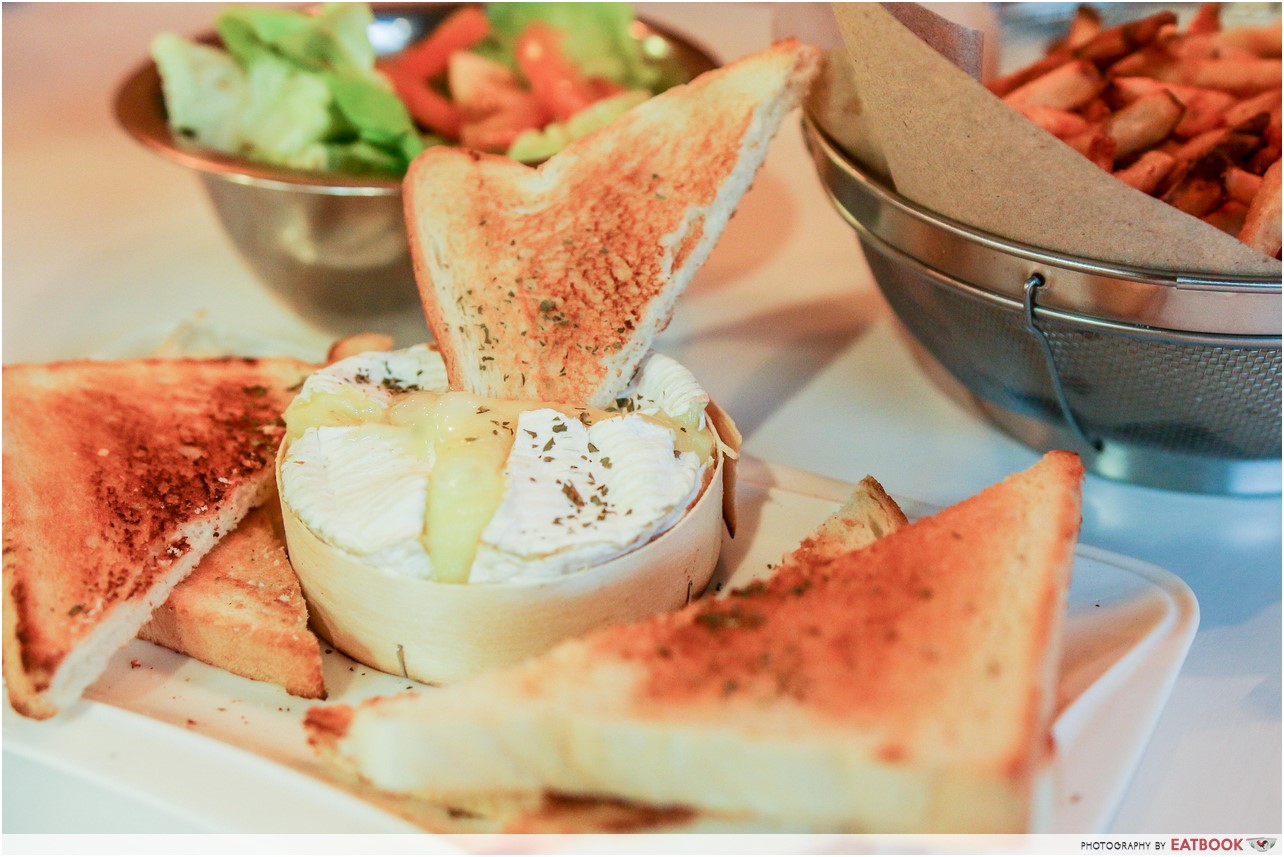 We started the meal with Fondue de Camembert ($14.90+). This bowl of ooey-gooey melted camembert was plated between six triangles of toast.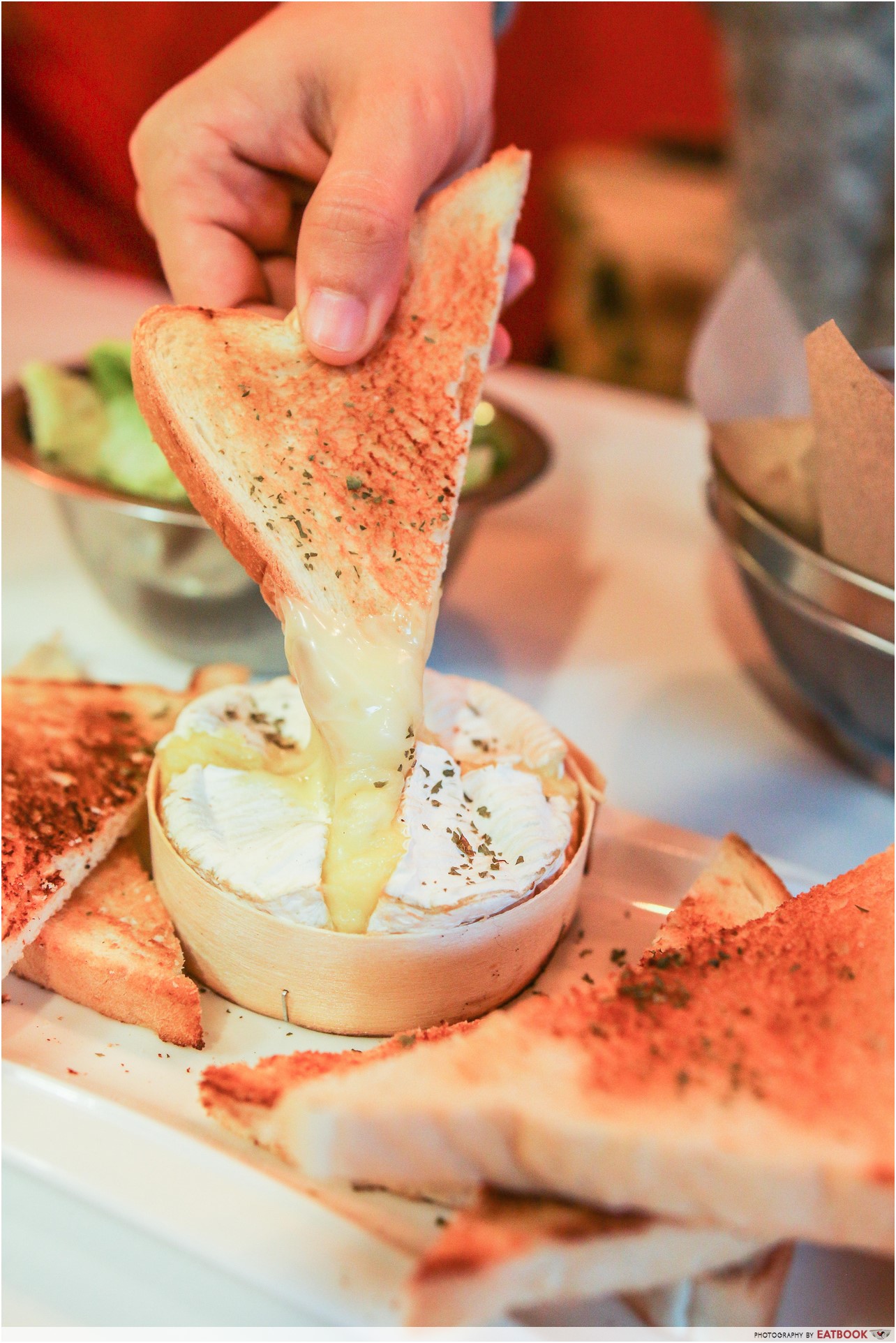 The toast acted as a great tool for us to scoop out the cheese, and the combination of the two was truly heaven on earth. The slightly salty cheese gave this dish good flavour without overpowering my palate.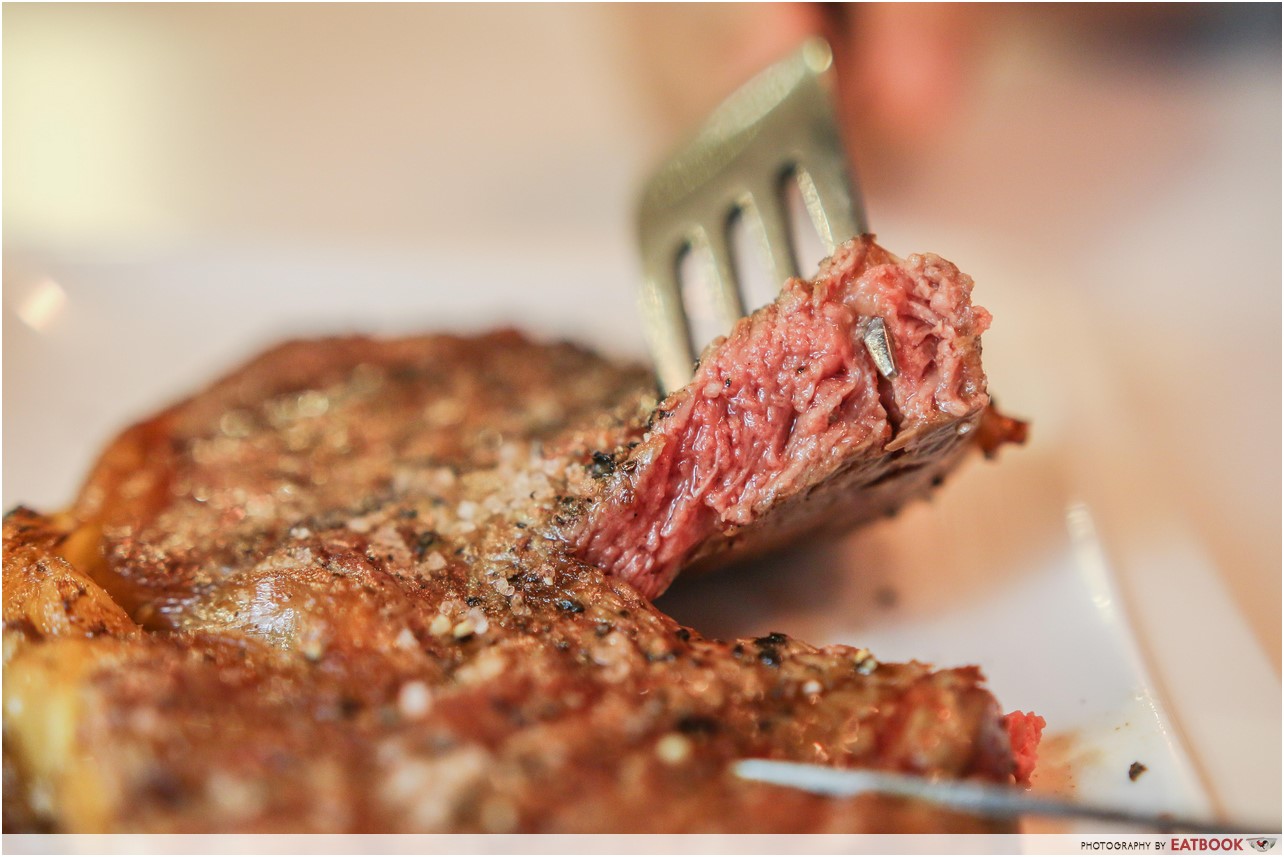 After the cheesy goodness, we dived straight into what we came for – Steak ($19.90+ for 200g, $24.90+ for 300g, $29.90+ for 400g). The flame-grilled rib-eye came with not only free-flow fries but free-flow salad as well, making this dish more than worth our money.
The steak was perfectly medium-rare, with a beautiful pink centre and a slight spring when cut into. It was seasoned well and easy to chew. The dish came with a slightly spicy mustard, which added a creaminess that went well with the steak.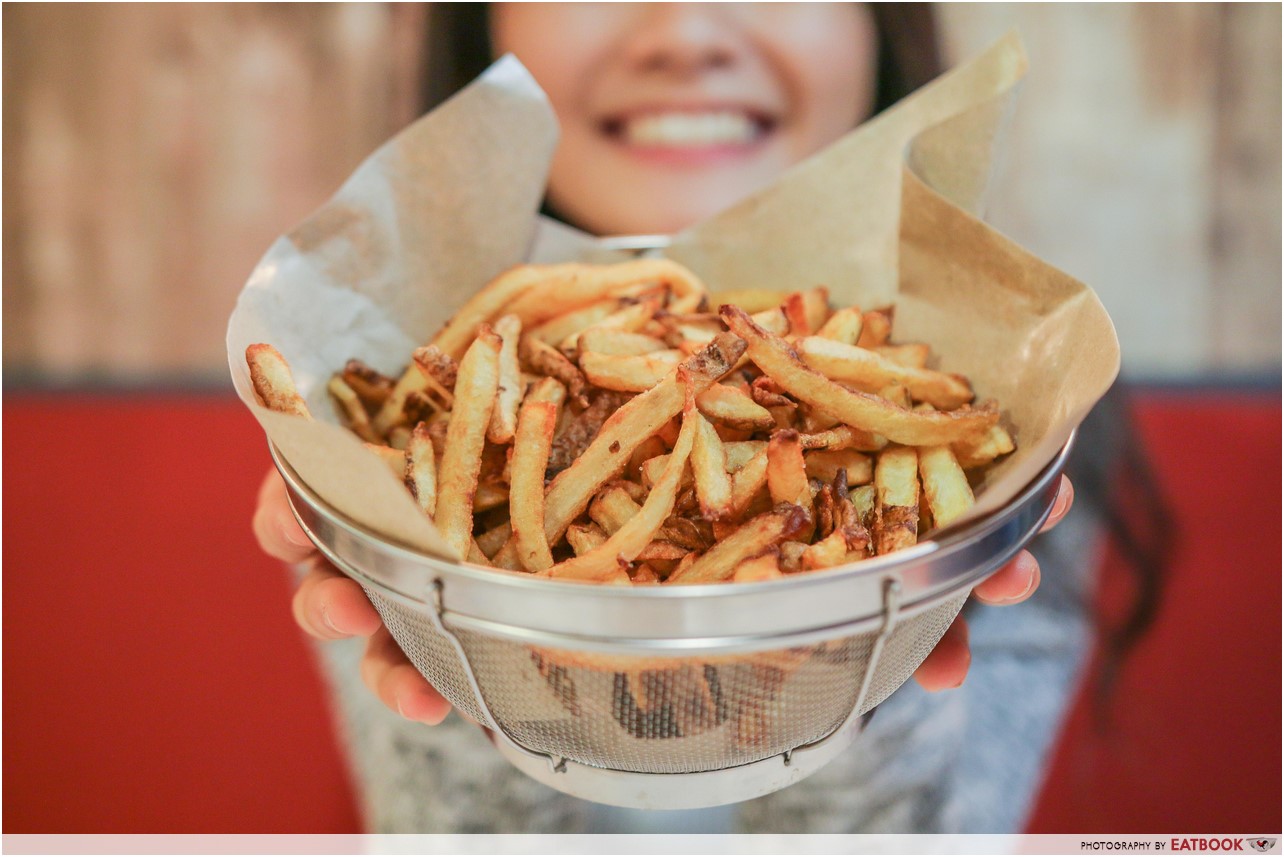 The home-made shoestring fries were crispy and well-salted. They came with two separate dips – mango sauce and habanero mustard. The mango sauce was extremely tangy and sweet, while the habanero mustard was more well-bodied and spicy.
However, getting too much of the sauces on the fries made them slightly overpowering, and I preferred the fries on their own. Once our basket of fries was empty, the staff was quick to bring us another, and another, and another…The salad, on the other hand, was pretty ordinary.
Ambience at Braseiro
Located amidst the sea of restaurants along Joo Chiat road, I did not expect Braseiro to have such a warm, homely feel, but was pleasantly surprised. The tables are mostly large and well spread out, making it comfortable for families to dine together. The lighting was soft, and the owners were extremely hospitable.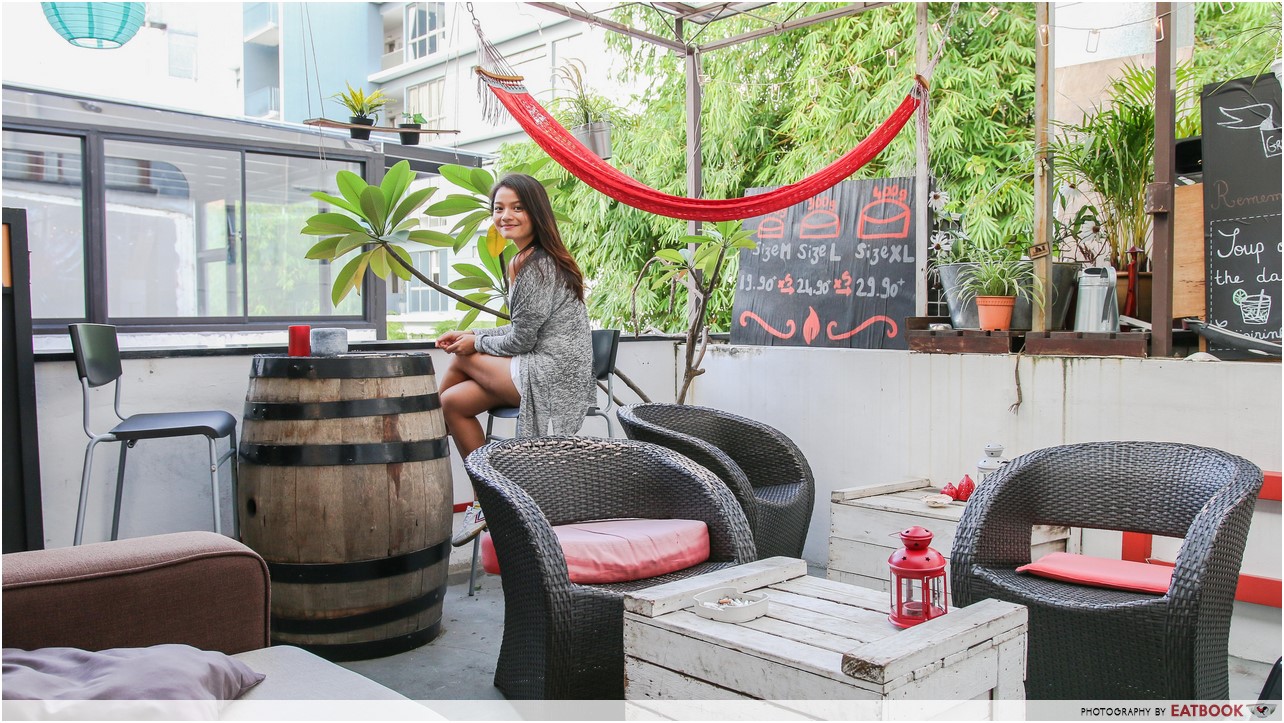 The staircase in the restaurant is tucked behind a little doorway, and leads to an equally intimate second-floor. My favourite part, however, was the balcony. Hidden close to the bar counter on the second floor is an unassuming door, and unless you pay close attention to a small sign, you would likely miss the opportunity to find yourself at a beautifully quaint outdoor sitting area. Scattered with a combination of sofas as well as bar stools, the area has a Bali-esque feel to it, with fairy lights strung along the ceiling and a hammock dangling in the corner.
The Verdict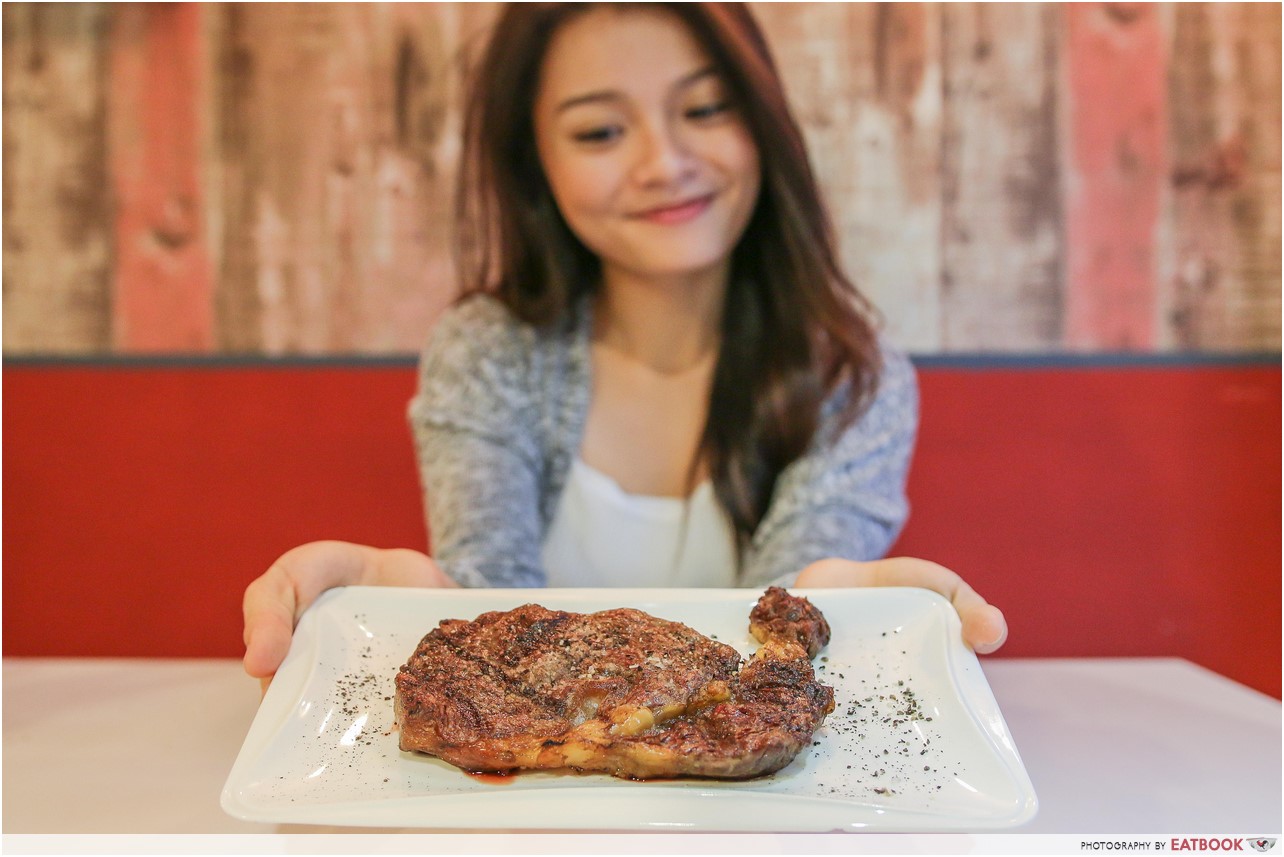 Steak is always good, and fries are something I could consume at any point in the day. Coupled with the ambience and reasonable prices, Braseiro is definitely a place I would return to.
This is an independent review by Eatbook.sg
Summary
Pros
– Friendly staff
– Comfortable ambience
– Value-for-money
– No GST
Cons
– Inconvenient location
Recommended Dishes: Steak ($19.90 for 200g, $24.90 for 300g, $29.90 for 400g), Fondue de Camembert ($14.90)
Operating Hours:
Monday – Thursday: 6pm to 11pm
Friday: 6pm to 12am
Saturday: 11am to 3pm, 6pm to 12am
Sunday: 11am to 3pm, 6pm to 11pm
Tel:
9116 3304
Address: 333 Joo Chiat Road, Singapore 427588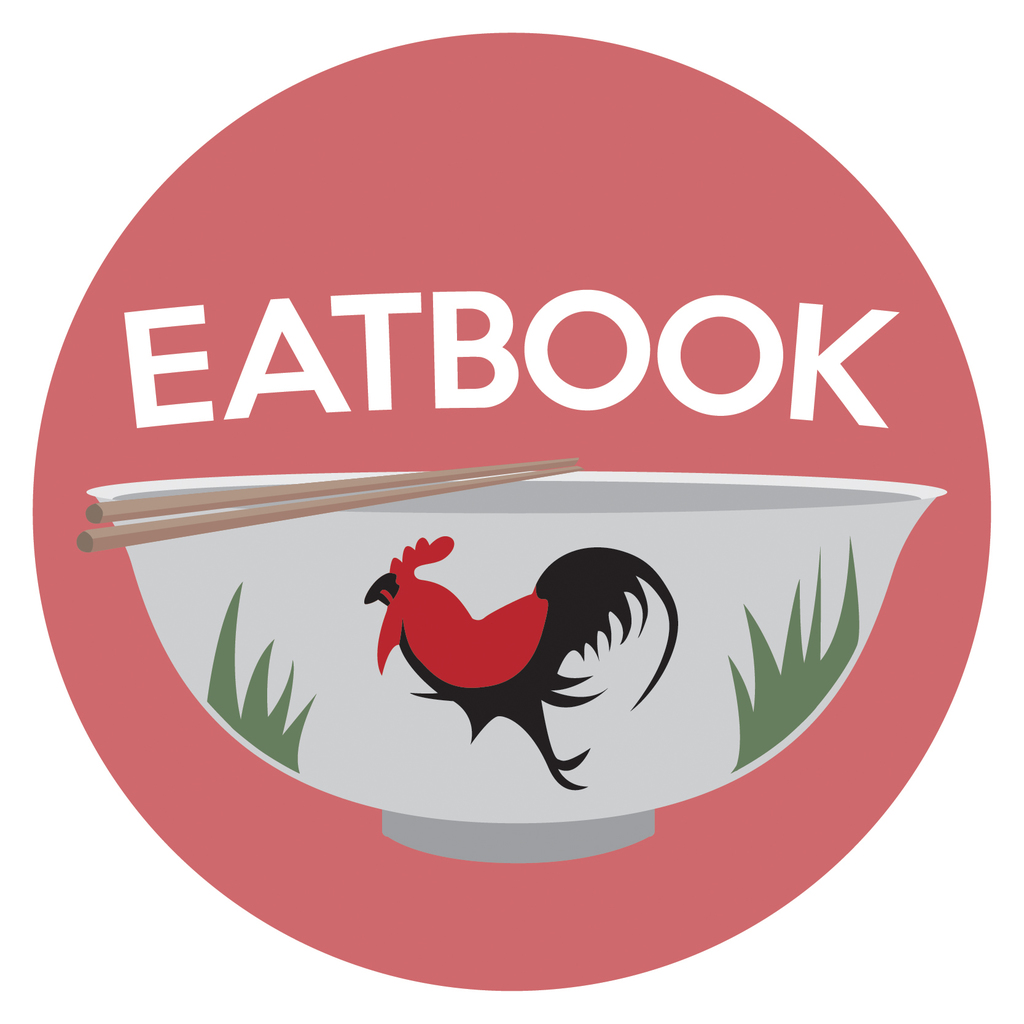 Drop us your email so you won't miss the latest news.