Breakfast Club at Kovan
A quick Google search will show you that The Breakfast Club was originally a coming-of-age movie that came out way back in 1985, centred around a group of high school kids serving detention together. Tripping to Kovan one Friday morning, however, it was to satisfy my stomach, rather than the film geek in me when I visited Breakfast Club.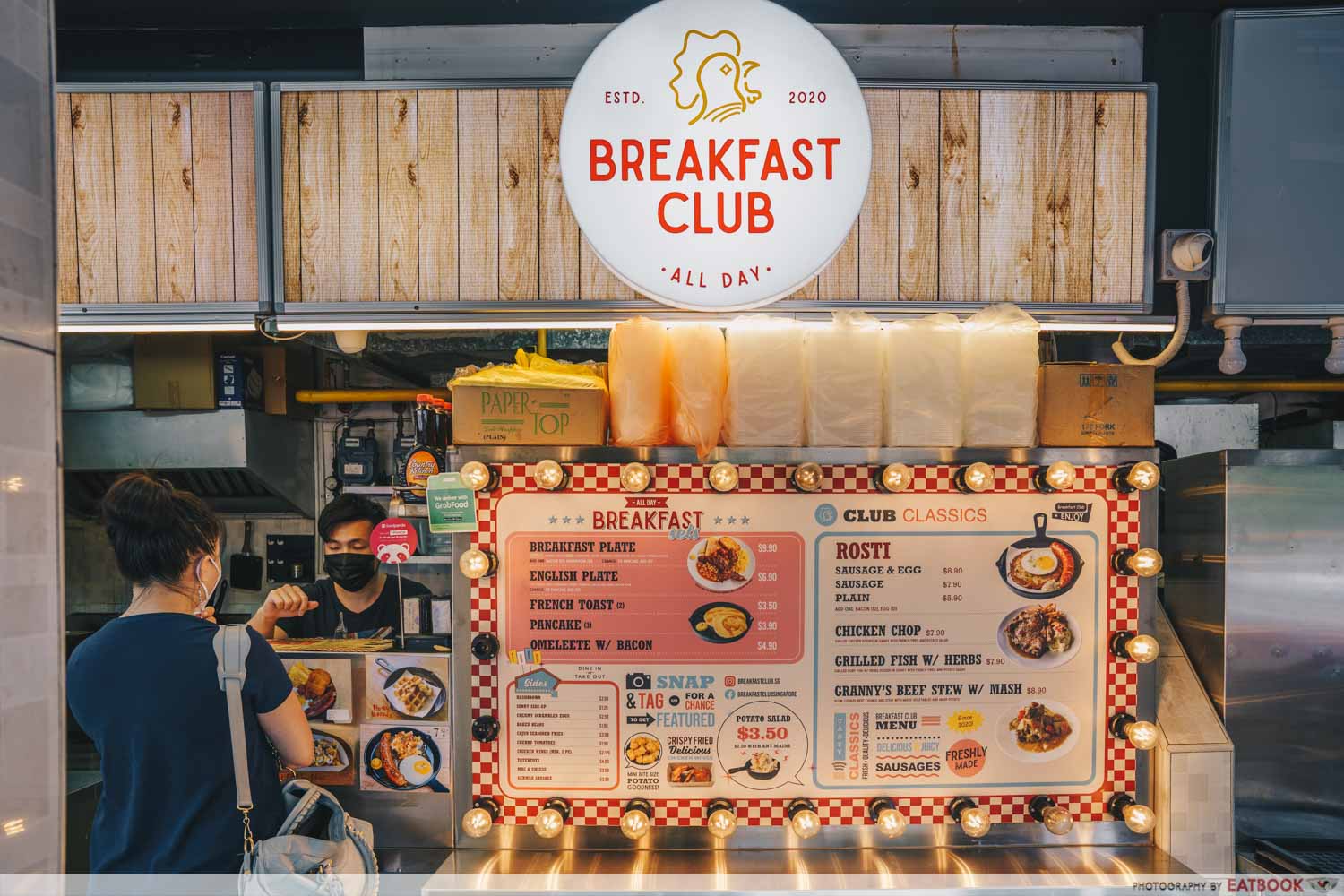 Wallet-friendly brunch food is a claim that not many can stand up to, but Breakfast Club does well on this front, with nothing on its menu running over $10. With its location just a couple metres down the road from the popular Lola's Cafe, Breakfast Club certainly makes stiff competition on the price front.
Food at Breakfast Club
Faced with a menu split into Breakfast Sets, and Club Classics, I decided to go for a selection from both. I started with the Breakfast Plate ($9.90), and opted for the extra-crispy Bacon ($2) add-on.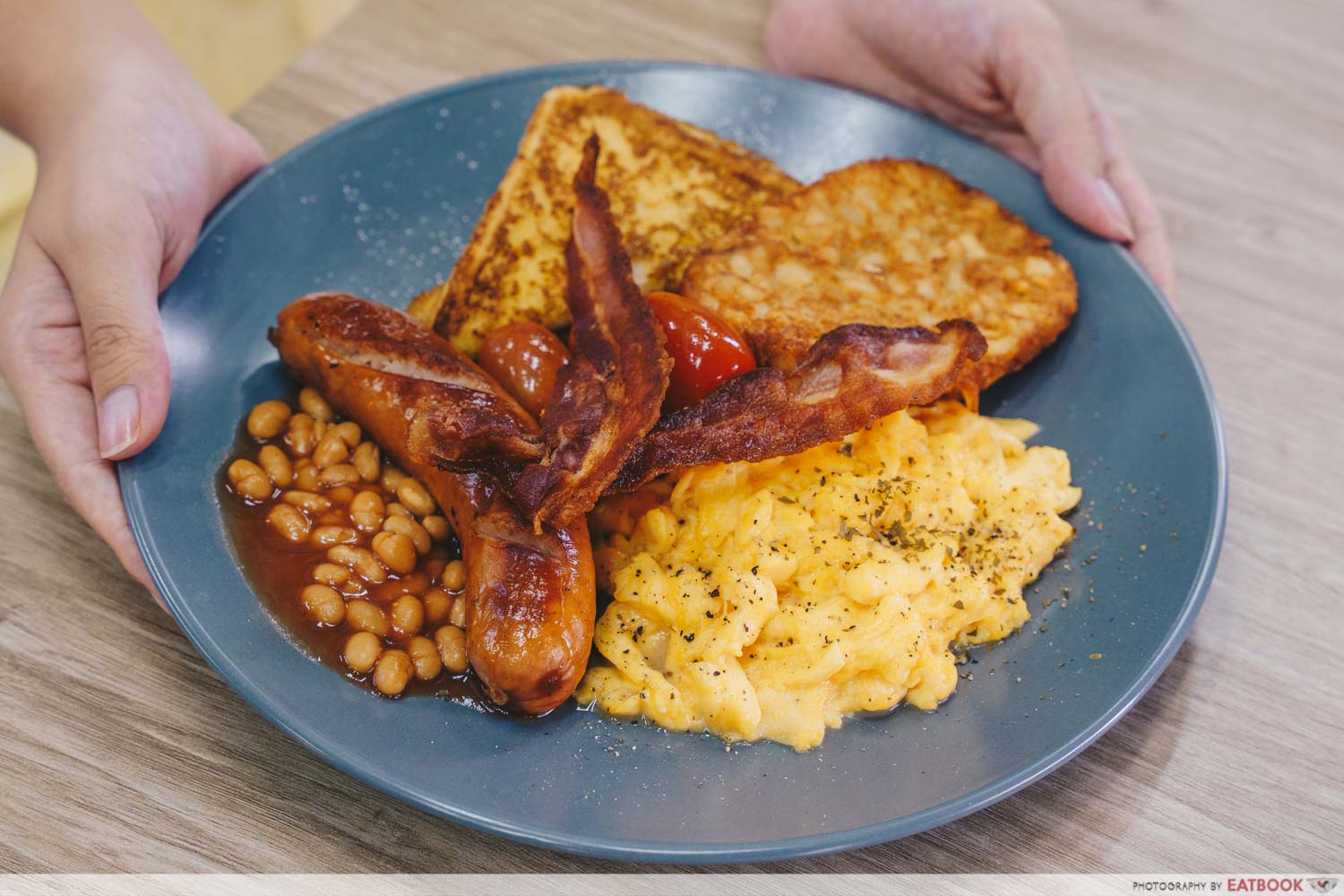 A breakfast plate like this would easily set you back at least double what it costs here, if you have it in a cafe. Credit goes to Breakfast Club for the generous-sized sausage, and the variety of food on this platter. There are even cherry tomatoes which add a pop of colour, and vitamin C, to your breakfast.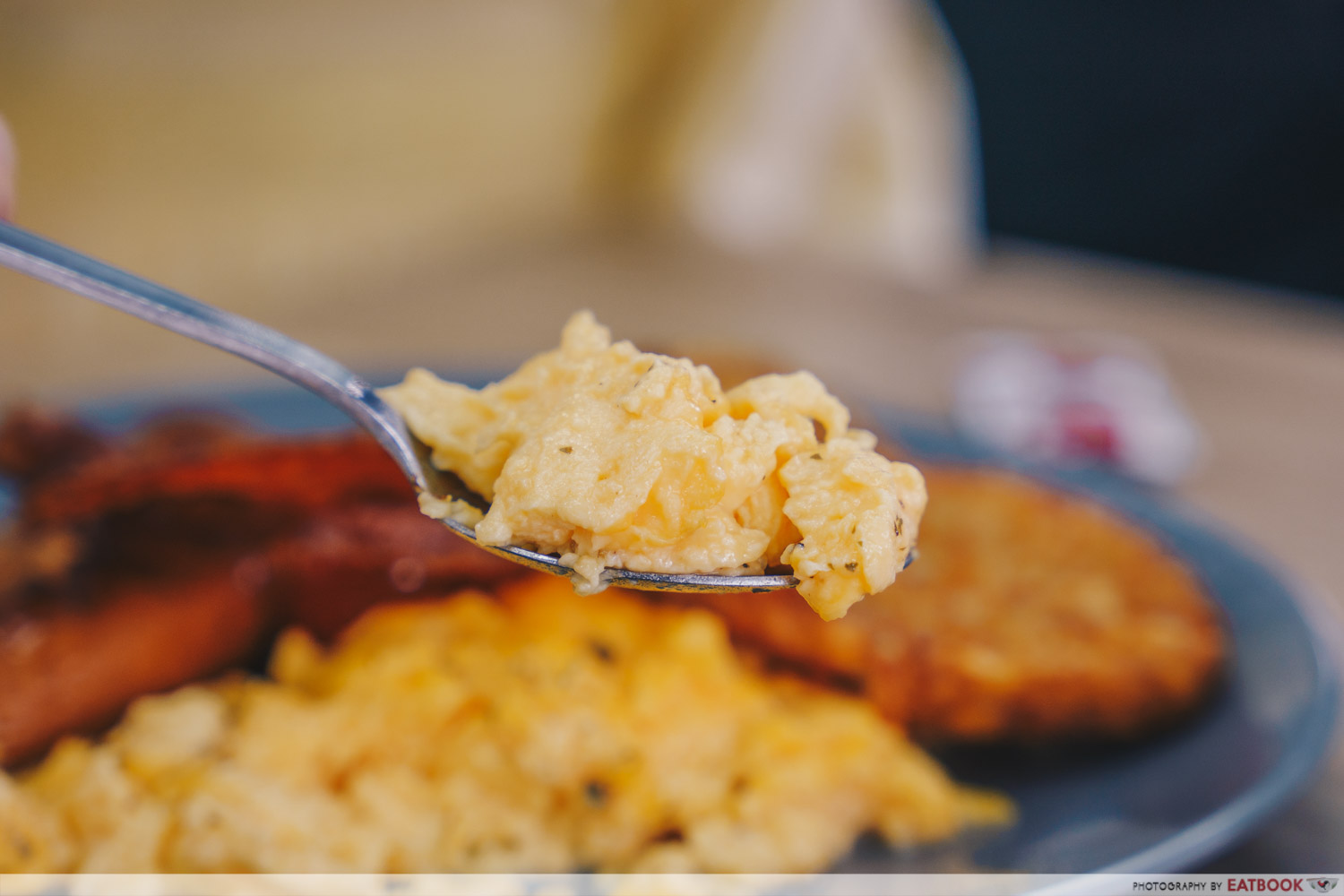 The eggs were nicely scrambled, though a touch under-seasoned. For $9.90, I wouldn't gripe that the hash brown and baked beans aren't made in-house.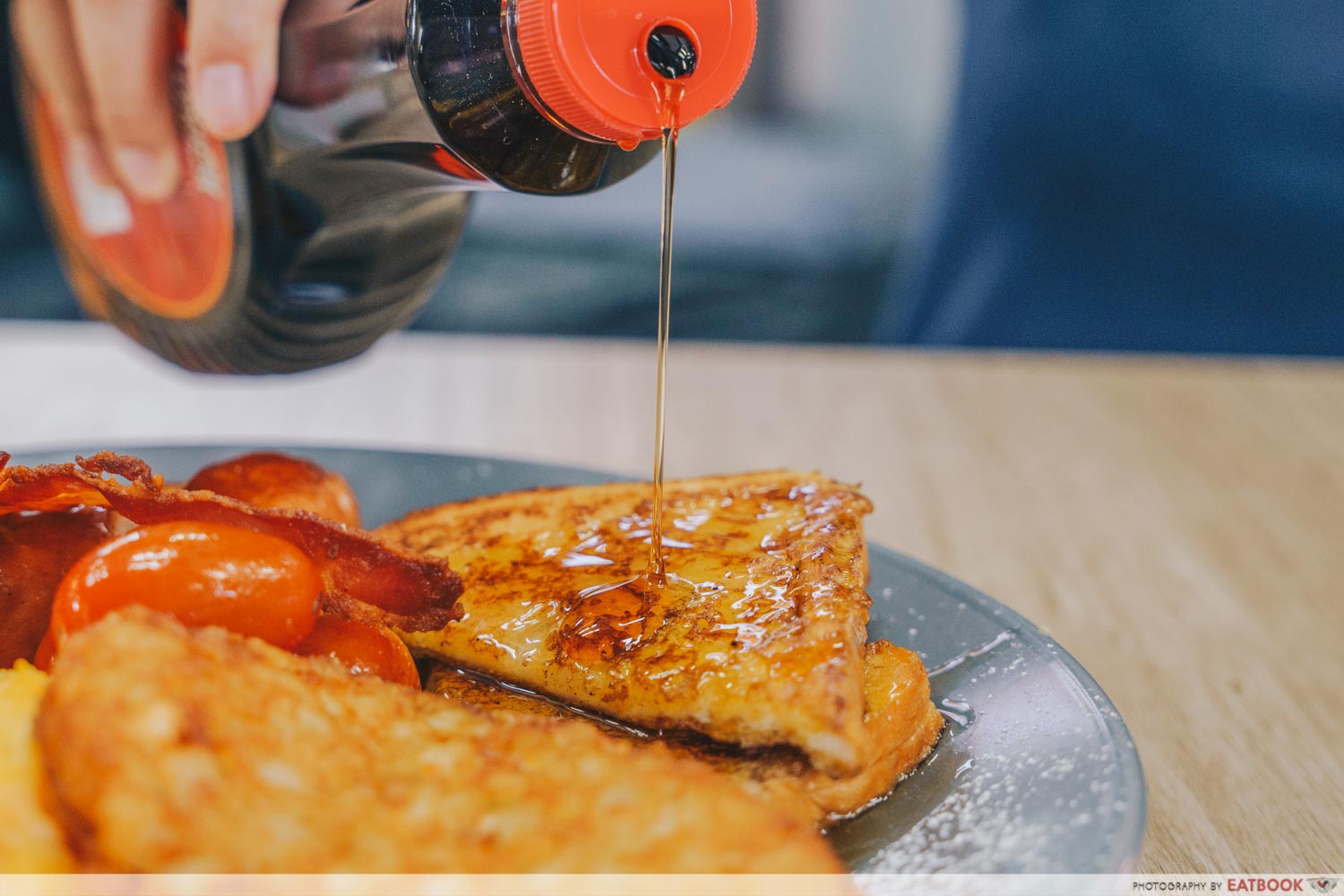 If you aren't of the sourdough-loving party, and hate its inclusion on your breakfast plates, Breakfast Club does you a favour and includes French Toast ($3.50) in theirs. This is fried to order, and I recommend eating it while it's fresh. Douse it, and everything else if you'd like, liberally in the maple-flavoured syrup.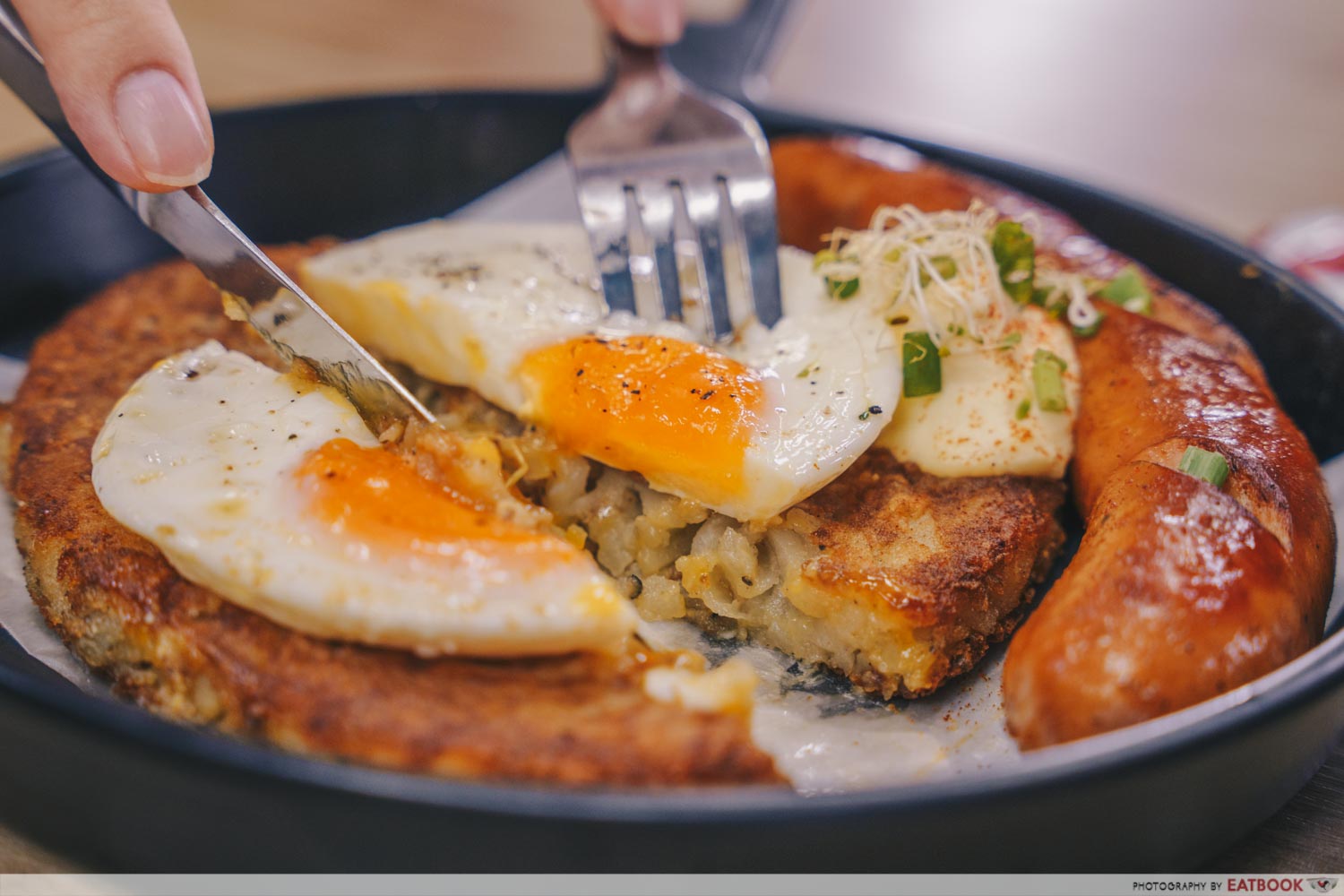 I saw good reviews on the Rosti with Sausage and Egg ($8.80) here, but it fell somewhat short. The rosti, made in-house, was a little undercooked, with shreds of potato that were still crunchy.
This dish had a different sausage from the one we had in the Breakfast Plate. It's a little touch that speaks of care for the menu, since the slightly more herbaceous sausage here went well with this dish.
I'd wanted to try the stall's Granny's Beef Stew with Mash ($8.90), but discovered that this item has temporarily been taken off the menu. I went instead for a classic Chicken Chop ($7.90), a hefty boneless chicken leg slathered in the brown sauce.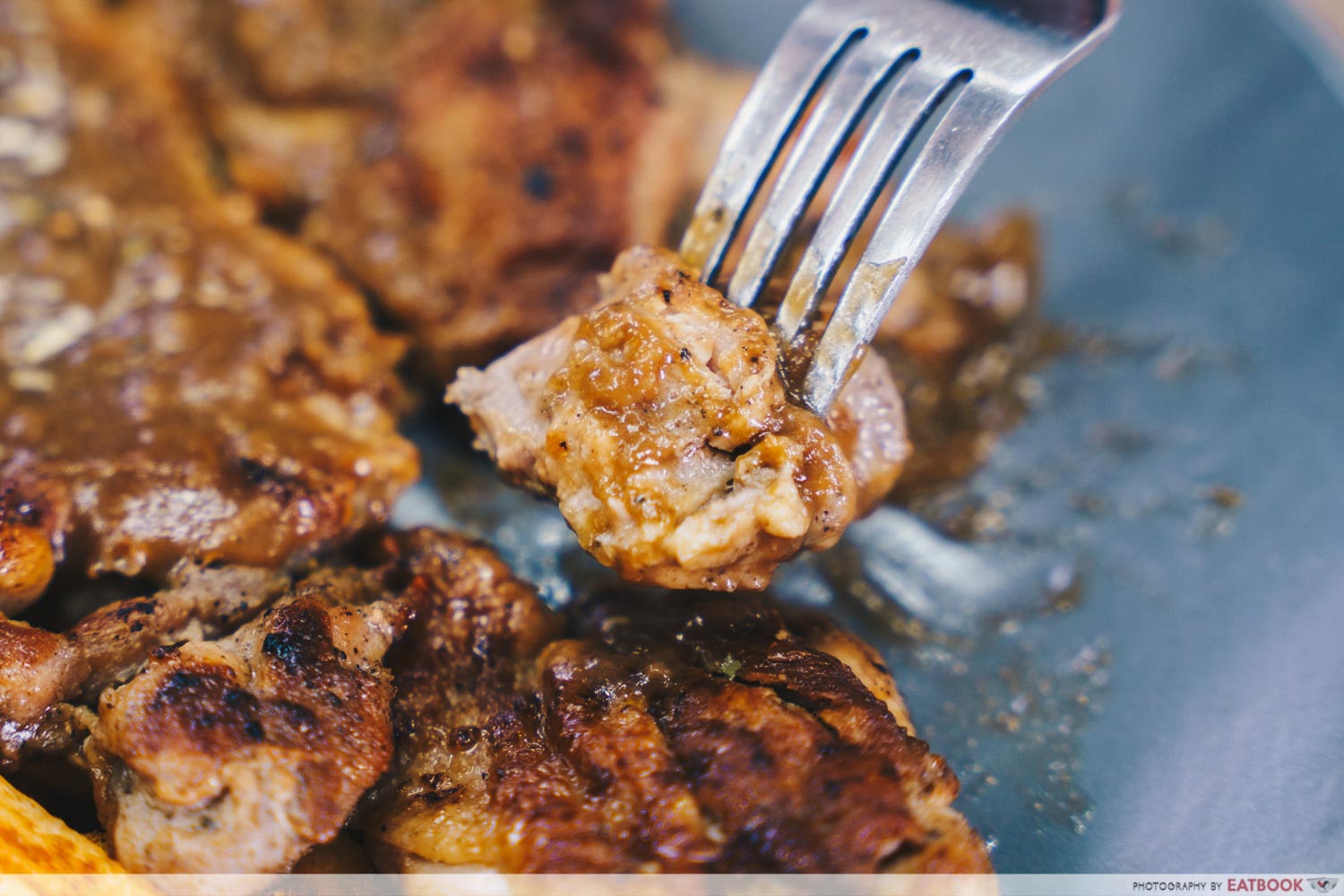 Seared to order, the chicken chop was thoroughly flavourful─it's your usual coffeeshop Western fare. This came with a side of fries, and a scoop of Potato Salad that's priced at $3.50 ala carte, or $2.50 with any order of a main.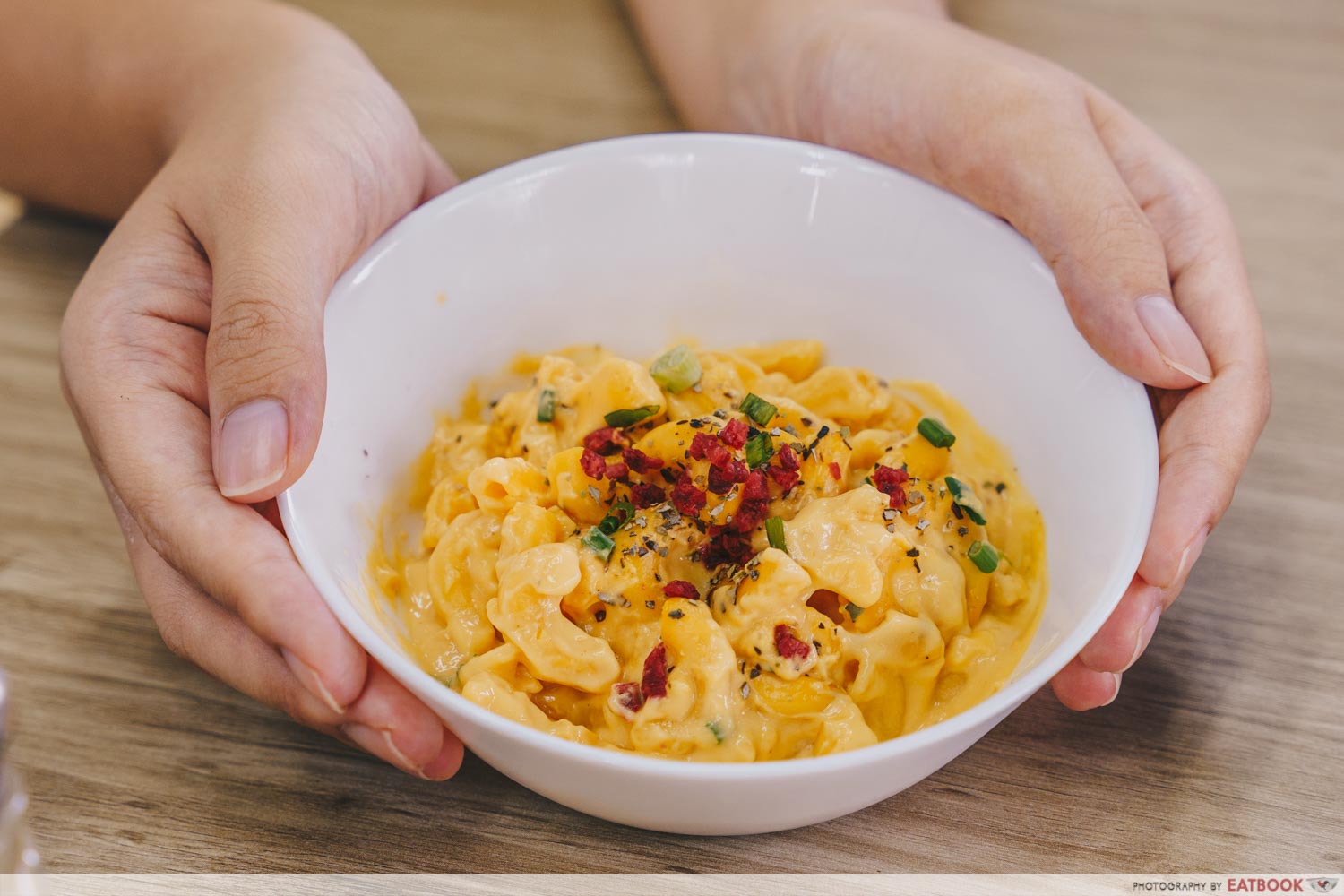 As a side, we had the stall's homemade Mac and Cheese ($3). This fell flat for us, tasting of powdered cheese, sweet and slightly artificial. The bacon-flavoured bits topping this didn't add to it, either.
Ambience at Breakfast Club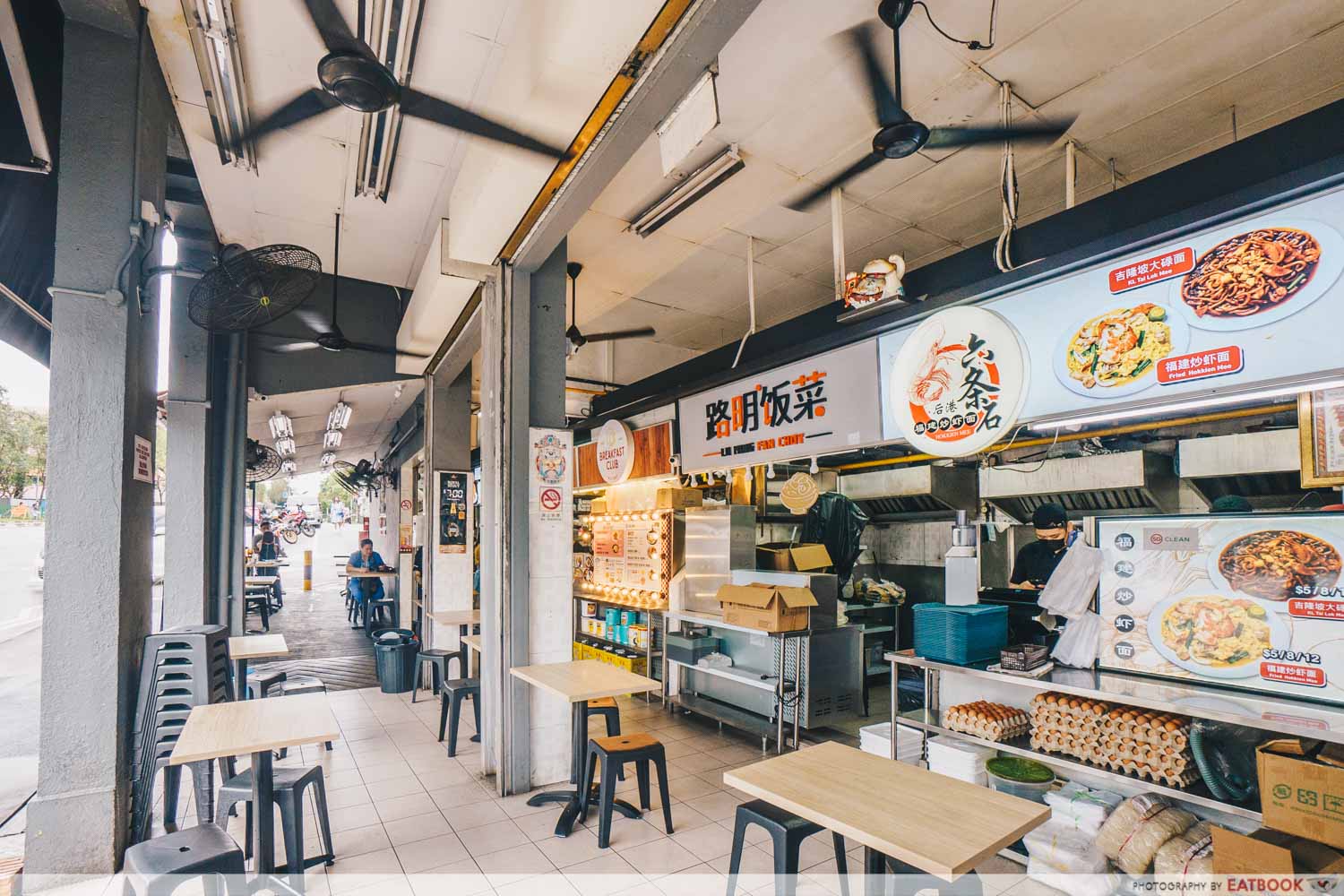 Breakfast Club is located in a corner kopitiam just a two-minute walk from Kovan MRT Station. This walk is not sheltered, though, as much as it's convenient. The kopitiam, while airy, is not far away from the busy road, and we had a garbage truck stop right next to us when we were there. Seats are also limited, and shared amongst the five stalls in this kopitiam, which gets busy at lunch.
The verdict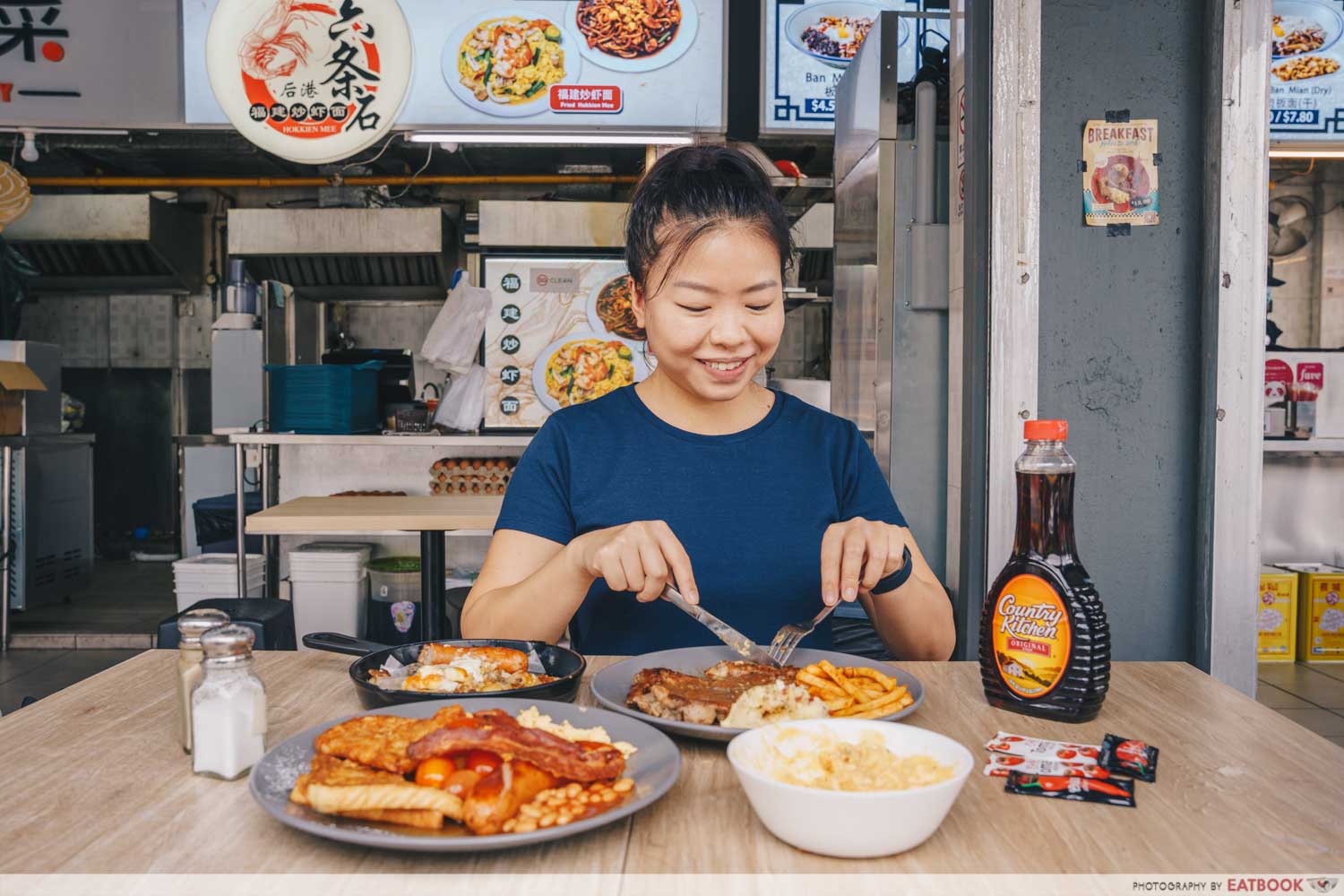 Newly established just last year, Breakfast Club definitely takes the fanciness out of cafe dining. There's no need to dress for the 'gram, make reservations, or wait in line for a table and pay $30 for scrambled eggs on avo toast.
While there remain elements on the menu which need improvement, Breakfast Club is certainly a spot you can drop by if you live nearby, to satisfy that all-day brunch craving in a pinch without busting your budget.
Just a few stops away by train is Juparo Coffee, another new cafe in Potong Pasir with affordable brunch fare. Alternatively, check out our list of 10 gorgeous restaurants in parks for your weekend brunch!
Address: 941 Upper Serangoon Road, Singapore 534709
Opening hours: Wed-Mon 9am to 9pm
Tel: 8292 9478
Website
Breakfast Club is not a halal-certified eatery.
10 Gorgeous Restaurants In Parks, Including Pet-Friendly Cafes For Your Next Weekend Out
Photos taken by Sherlyn Teo.
This was an independent review by Eatbook.sg
Breakfast Club Review: Hawker Stall Has Cafe Breakfast And Rosti From $3.90 At Kovan
The Breakfast Club Review: French Toast, Big Breakfast And More From $3.90 At Kovan -

6.5/10
Summary
Pros
– Convenient location
– Affordable prices
Cons
– Rosti was slightly undercooked
– Food was underwhelming
Recommended dishes: Breakfast Plate ($9.90), Chicken Chop ($7.90)
Opening hours: Wed-Mon 9am to 9pm
Address: 941 Upper Serangoon Road, Singapore 534709