The Feather Blade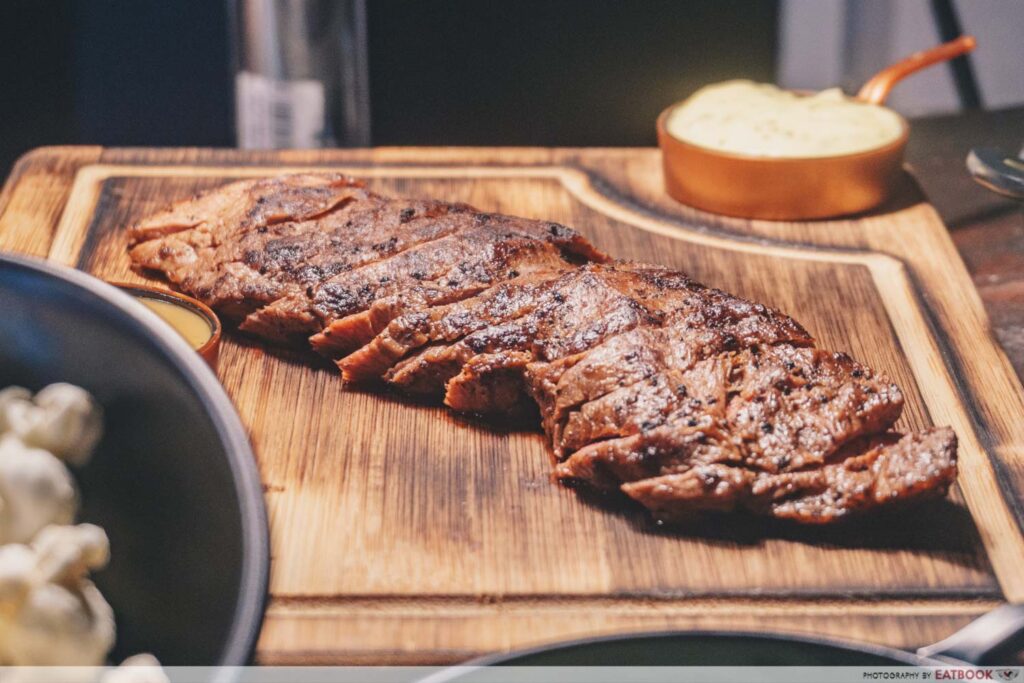 There's a flat iron steakhouse in town for the whole of March and April, and you can find it at Zui Hong Lou. Running for eight weekend evenings, The Feather Blade starts off on 2 March 2019 with a bang, by offering their signature The Feather Blade Steak for free to all.
That's right. You can get 200 grams of steak just because you read this post and are informed!
10 British Food In Singapore That Will Take You Back To Borough Market In London
A passion project by 27-year-old Sheen Jet Leong, The Feather Blade came about after Jet Leong was inspired by his one-year stint at London's famous Flat Iron Steak.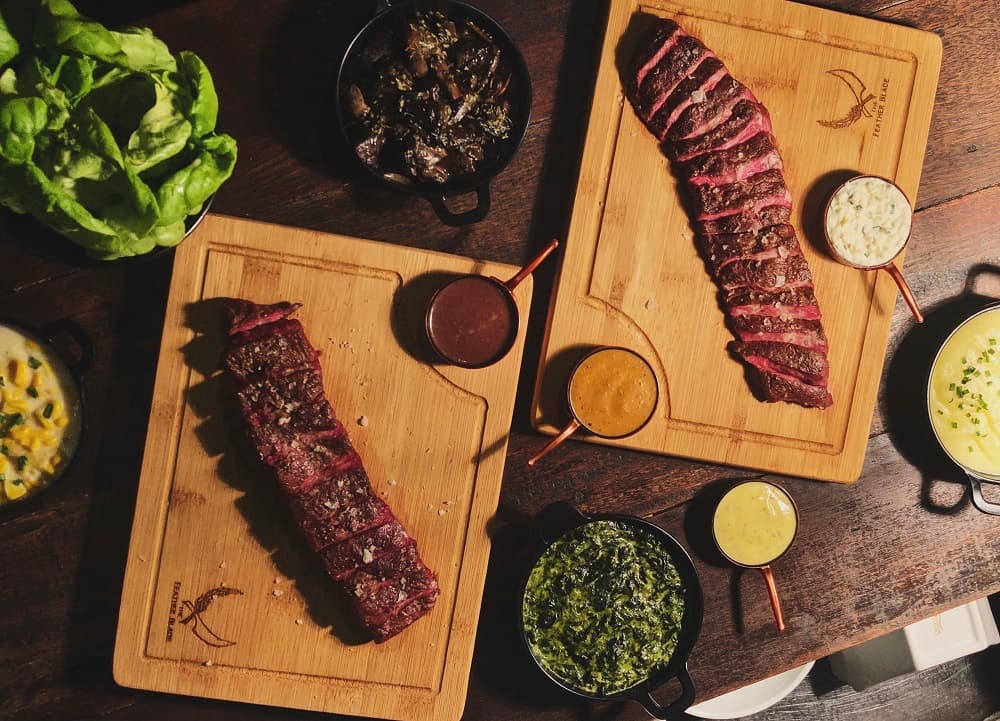 What makes this cut of beef special is that it's cheap, yet as tasty and tender as sirloin . Cut from the shoulder of the cow, The Feather Blade Steak ($21++) – more commonly known as flat iron steak or butlers' steak – is full of robust meaty flavour.
However, obtaining this rare cut is not all there is to creating the perfect steak. It's far more tedious, as you are required to carefully remove the gristly fibre tissue lest the juicy red meat be tough and rubbery.
The Feather Blade does it well, as proven by the steak's buttery texture. But the star of the dish is the generous spritz of brown butter as well as the smattering of smoked salt, both of which lent a touch of decadence to the beefy slab.
Diners are allowed to choose from four house-made sauces, namely Sichuan Peppercorn, Bearnaise, Horseradish Cream and Red Wine at $2++ each. The ma la was the most interesting, with a slight heat coming through the velvety sauce. That being said, the rest of the sauces were forgettable and did not complement the flavour of the steak, masking it entirely instead. My recommendation is just to have the steak as is.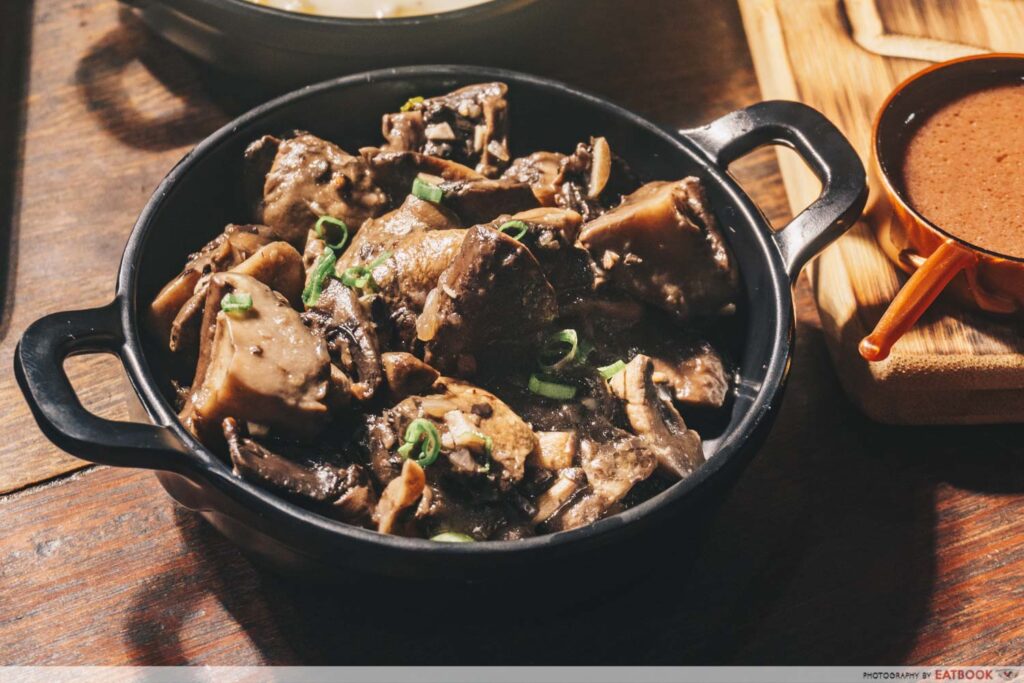 Complete your meal with some sides ($7++ each) to share. Although you can choose from Mushrooms, Potatoes, Spinach and Corn, we rather you just stick to the latter two for a truly satisfying meal.
The sweet corn kernels are tossed in a white sauce that's nice and milky. It is also said to have truffle salt within, but we guess it was under seasoned as we couldn't taste any earthy richness. That being said, if you forget about the truffle, the corn is truly a delicious side to have.
London's Burger & Lobster Is Finally Opening In Singapore At Jewel Changi Airport
Address: 90 Club Street, Singapore 069458
Opening hours: Tue-Sun 5:30pm to 1am