Odette makes you feel at home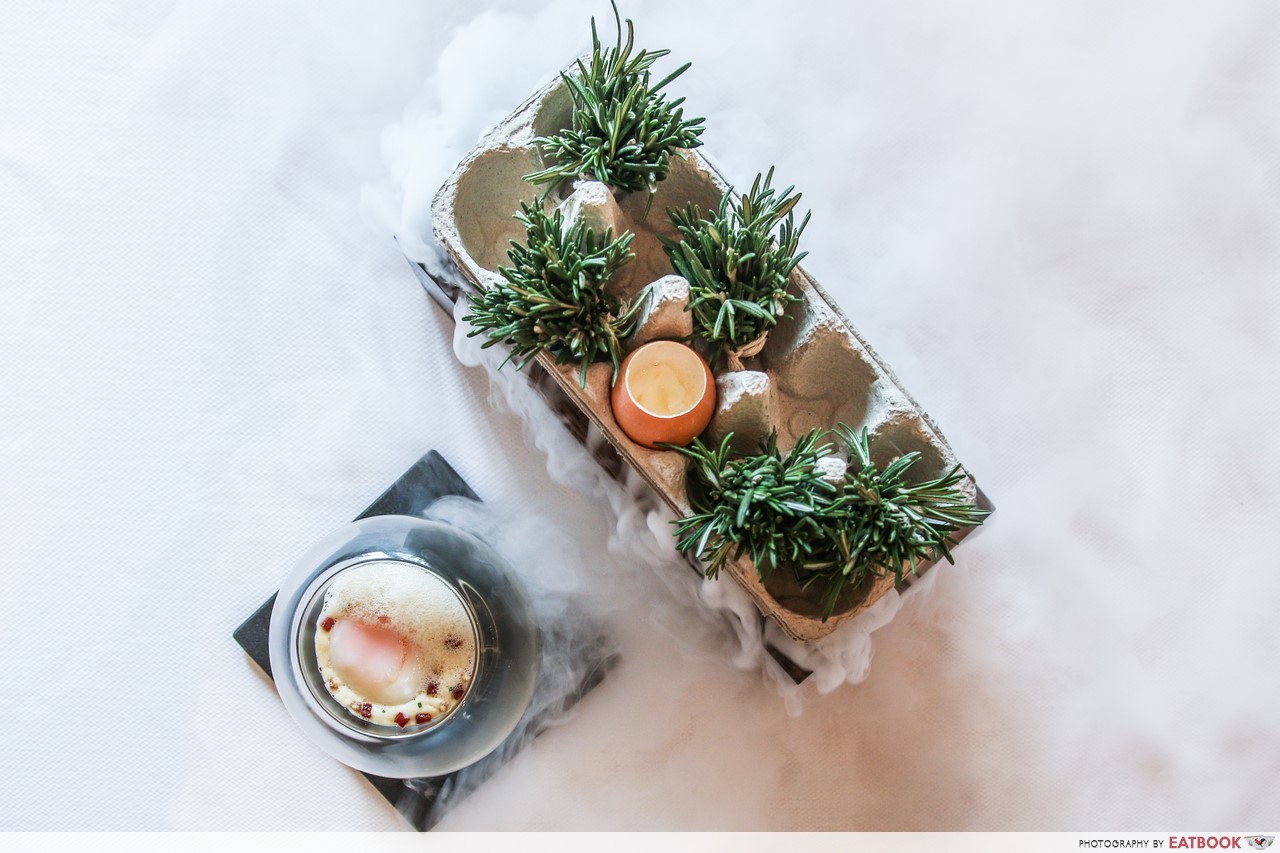 Nine months was how long it took for Odette to earn itself two Michelin stars in the inaugural Michelin Guide Singapore.
Opened late last year by French chef Julien Royer, who used to head Jaan, this modern French restaurant at National Gallery serves as a tribute to his grandma, Odette.
Food at Odette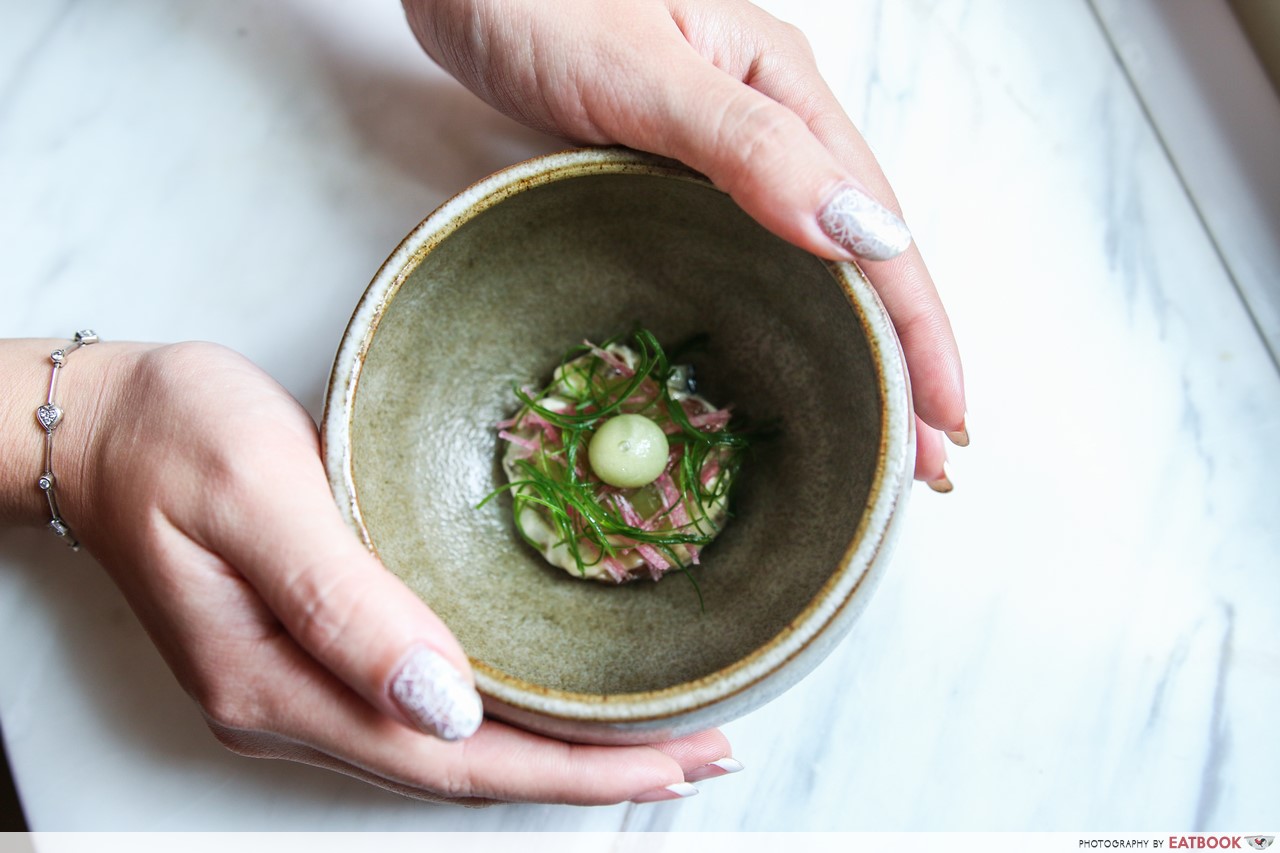 We headed down for a four-course lunch priced at $98++. First up, Oyster 'Jacques Cocollos', which is Irish oysters done two ways – tartare and tempura. Odette prides itself for using simple and honest ingredients to create magic on a plate, and this starter really reflected that.
We listened to the staff's recommendation and consumed the oyster tartare first. This dish is made up of chopped oyster, fine strands of dill and pickled radish, all of which are lightly dressed in sudachi (a type of Japanese citrus fruit) juice. Its highlight was the "Ocean Pearl" in the middle that burst with a mix of mussel juice, oyster juice and dill.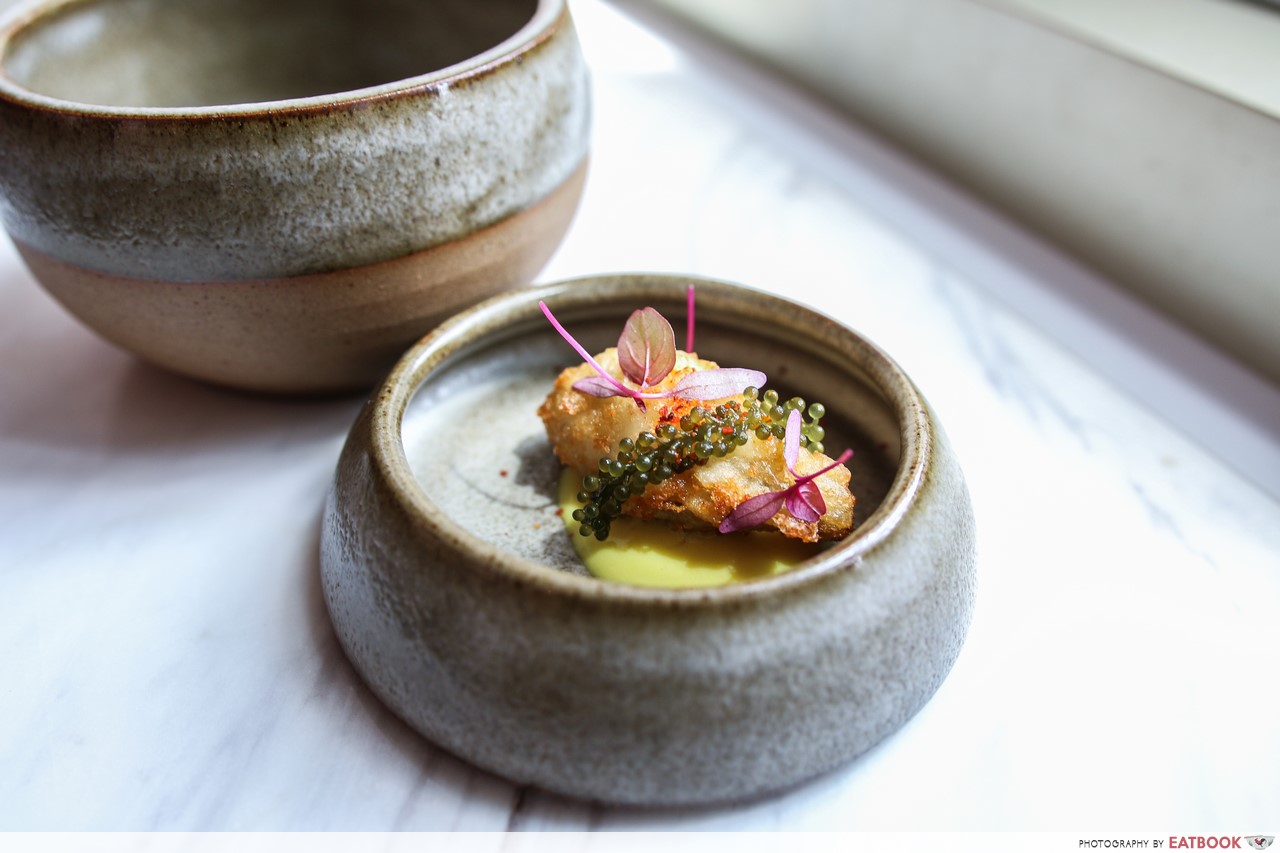 The tempura oyster was placed atop a dollop of vadouvan aioli (an emulsion of spices with olive oil) and topped with a delicate row of sea grapes This golden nugget made a perfect bite, but pity it was gone too soon. It was so fresh and light that my taste buds were left tingling with fragrant hints of the masala-flavoured aioli.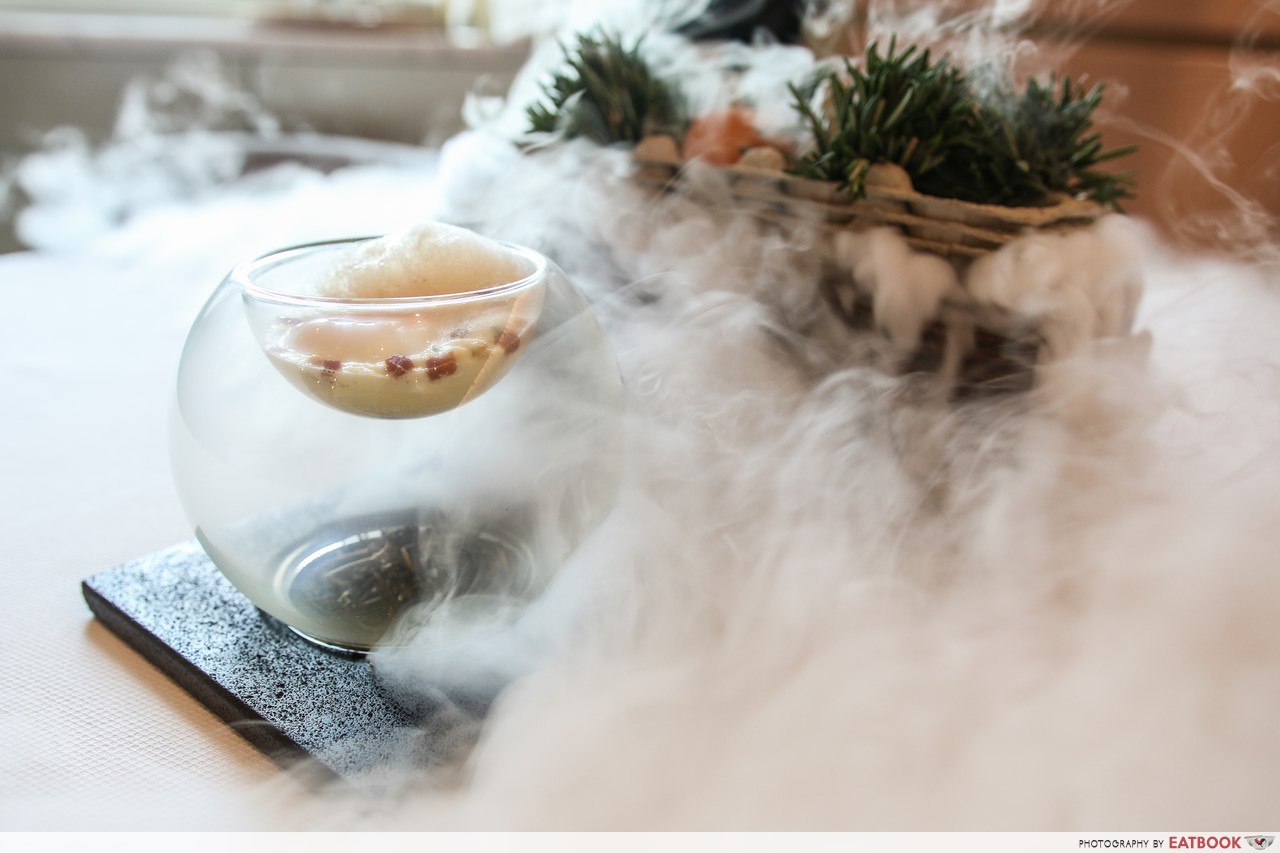 Next, we got our cameras ready for the arrival of their Signature Rosemary Smoked Organic Egg. Served in two parts, the egg arrived in grand fashion over billowing dry ice that covered the entire table!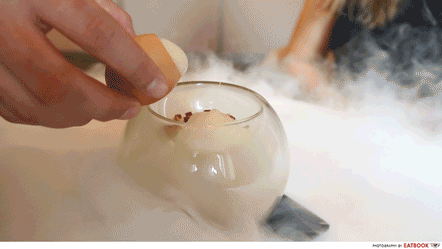 It was then slid over a bowl of smoked potato puree dotted with cubes of iberico chorizo, toasted buckwheat and Meunière foam.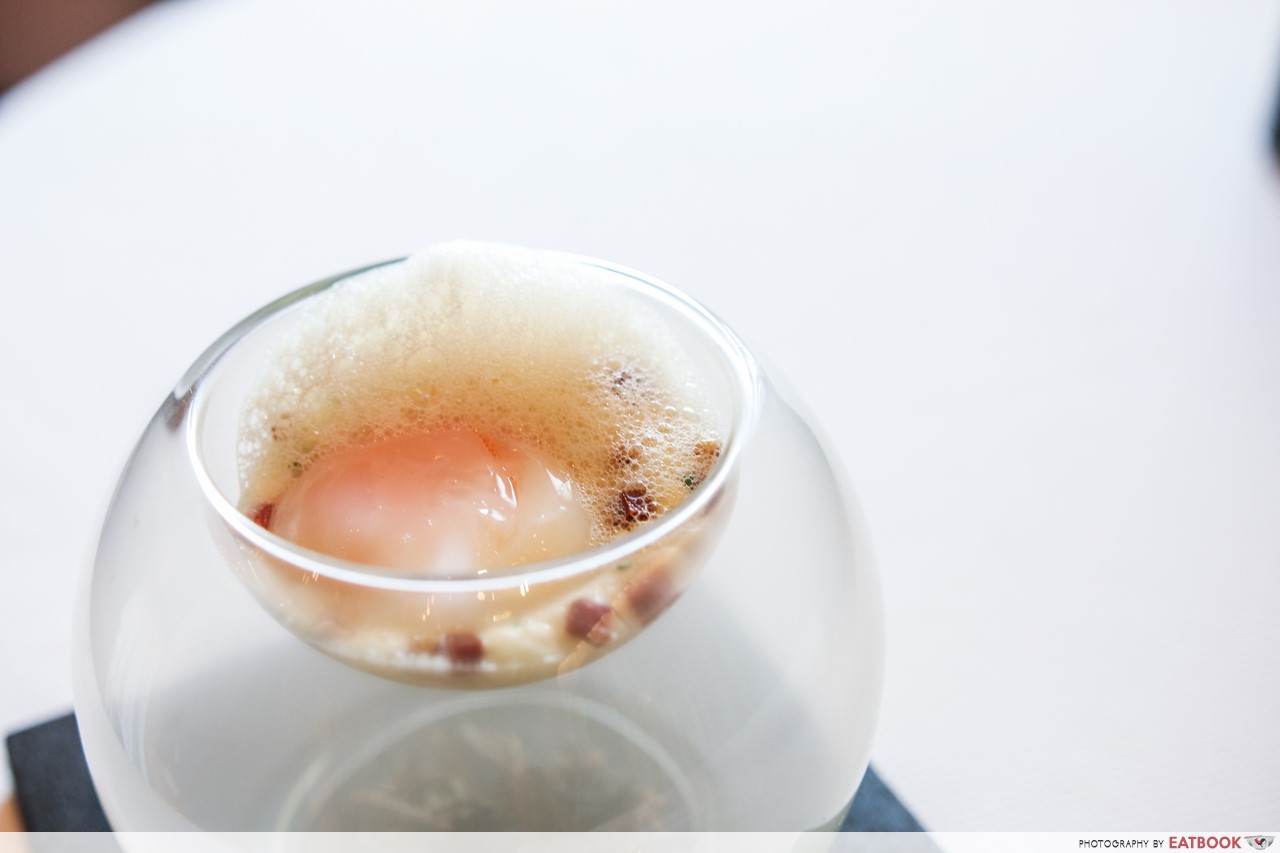 I loved how every element was clearly defined in its flavour profile, and when put together, built textures and layers of savouriness and smokiness.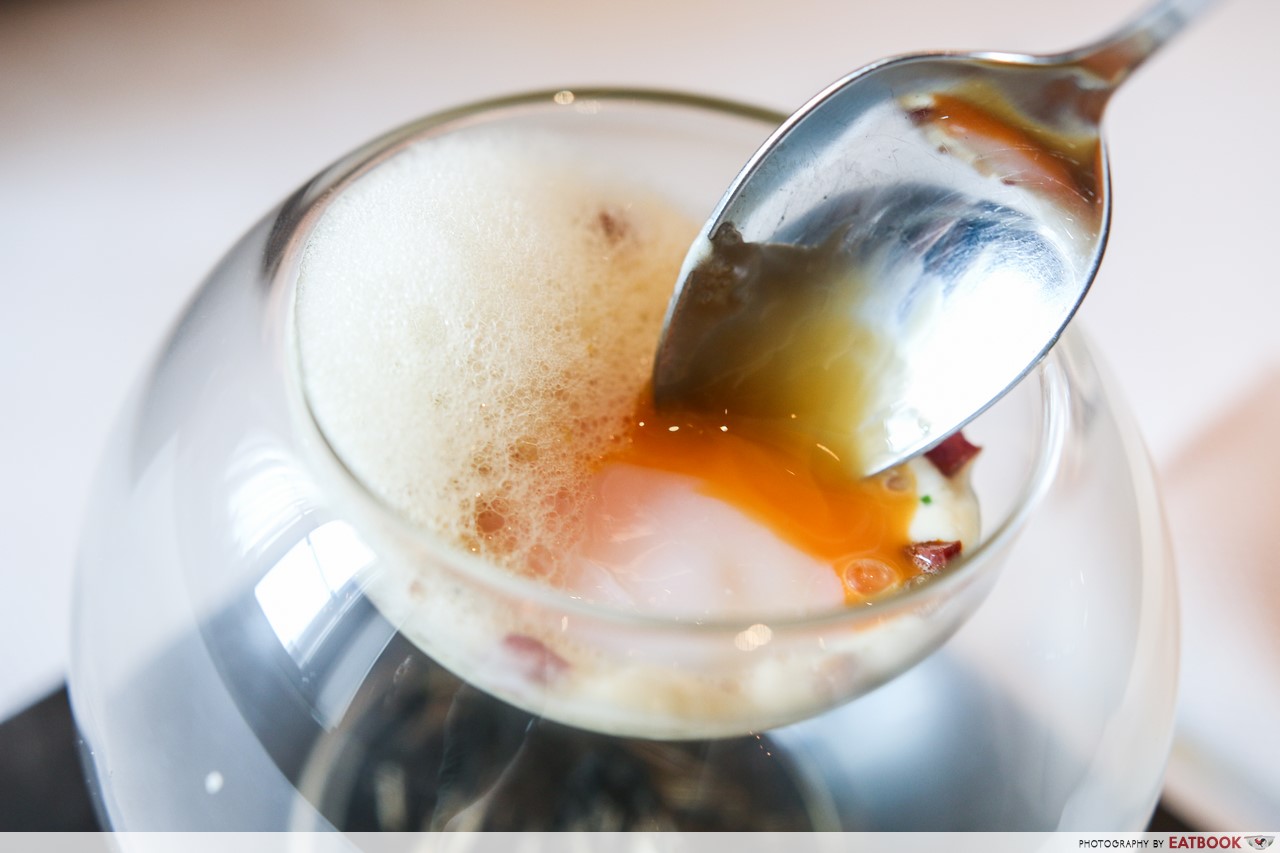 It's amazing what accuracy of temperature and time can do to the chemistry of food. The yolk, cooked for 55 minutes at 64 degrees Celsius, was viscous and thick, almost like salted caramel sauce. Stir it up with the velvety smoked potato mix and be surprised by the crunch of buckwheat and burst of sweetness from the chorizo that reminded me of bak kwa.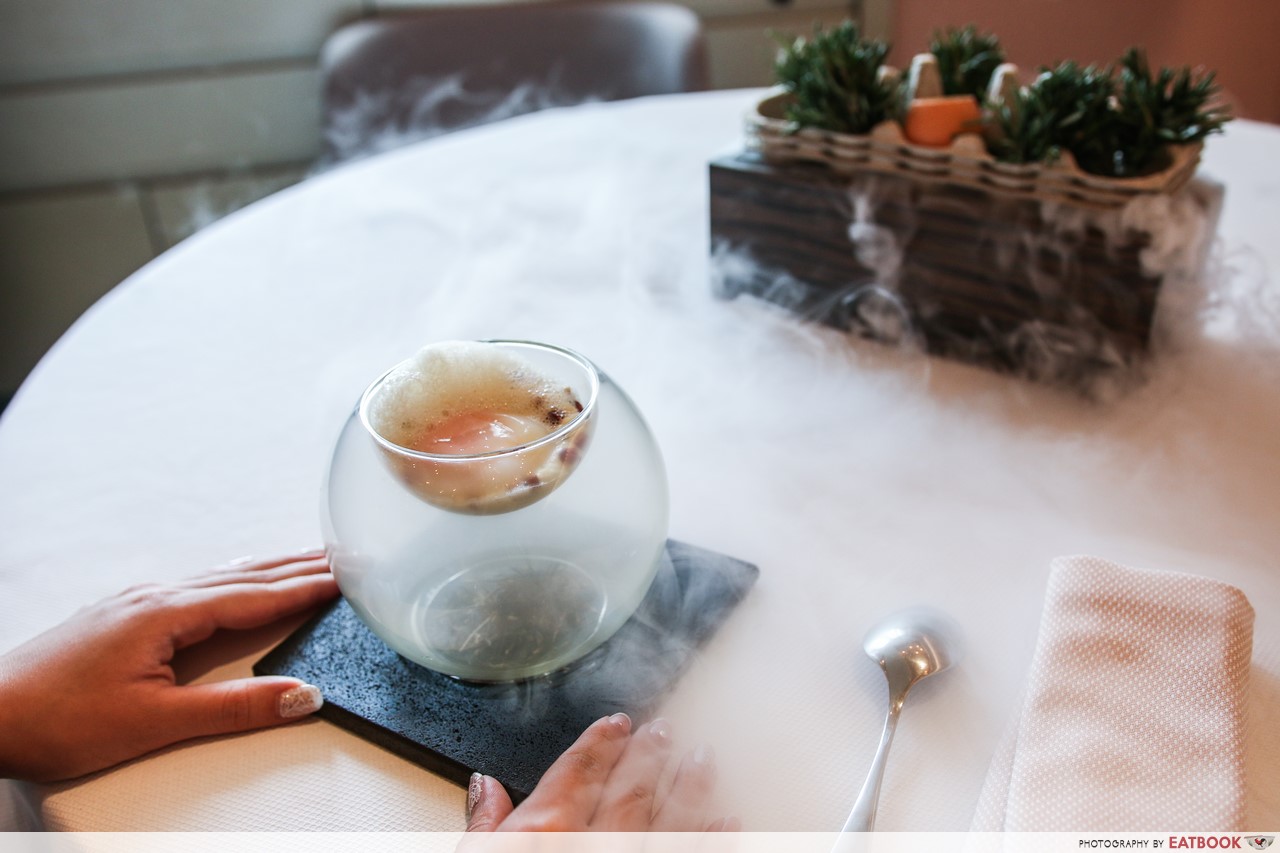 If the theatrics were not enough, you can even lift up the custom-made glass dome to take a whiff of perfuming rosemary smoke underneath.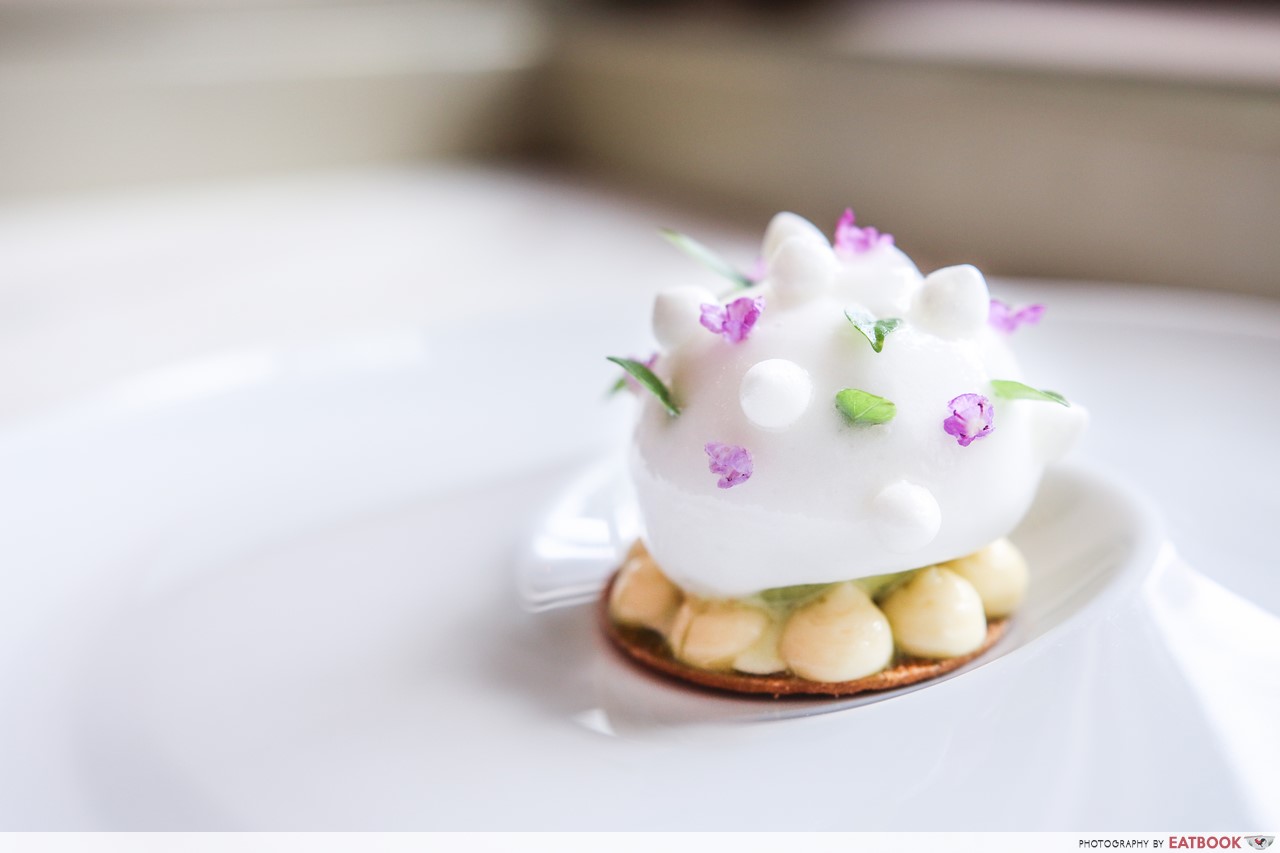 To end the meal, we were served Chef Julien's Lemon T'art. Deconstructed into layers, this dessert is made of piped organic Sicilian Amalfi lemon curd on sable breton (shortbread crust) and basil sorbet in the middle. On top, lemon yogurt foam and meticulously assembled drops of lemon meringue, shiso flower and basil leaf shavings made it look like a snow-covered garden.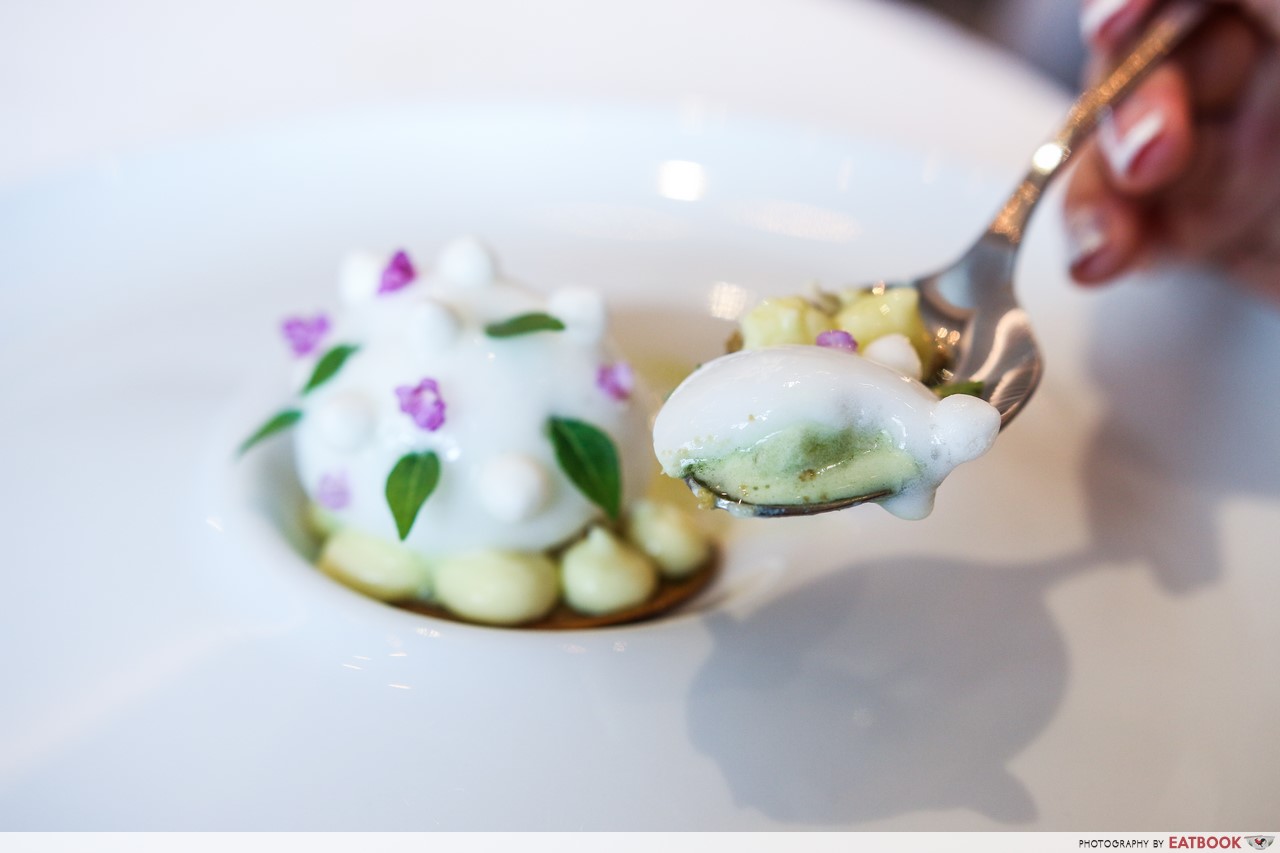 Each element looked deceivingly simple, but packed a punch. The wafer thin sable was buttery with a caramel-like roast, complementing the smooth lemon curd.
I loved the refreshing touch of basil sorbet. It comes with a light flavour that instantly fades, perked up by slightly sour and fizzy lemon sherbet drops. No matter the number of courses before it, I'll always have space for this palate cleanser.
Ambience at Odette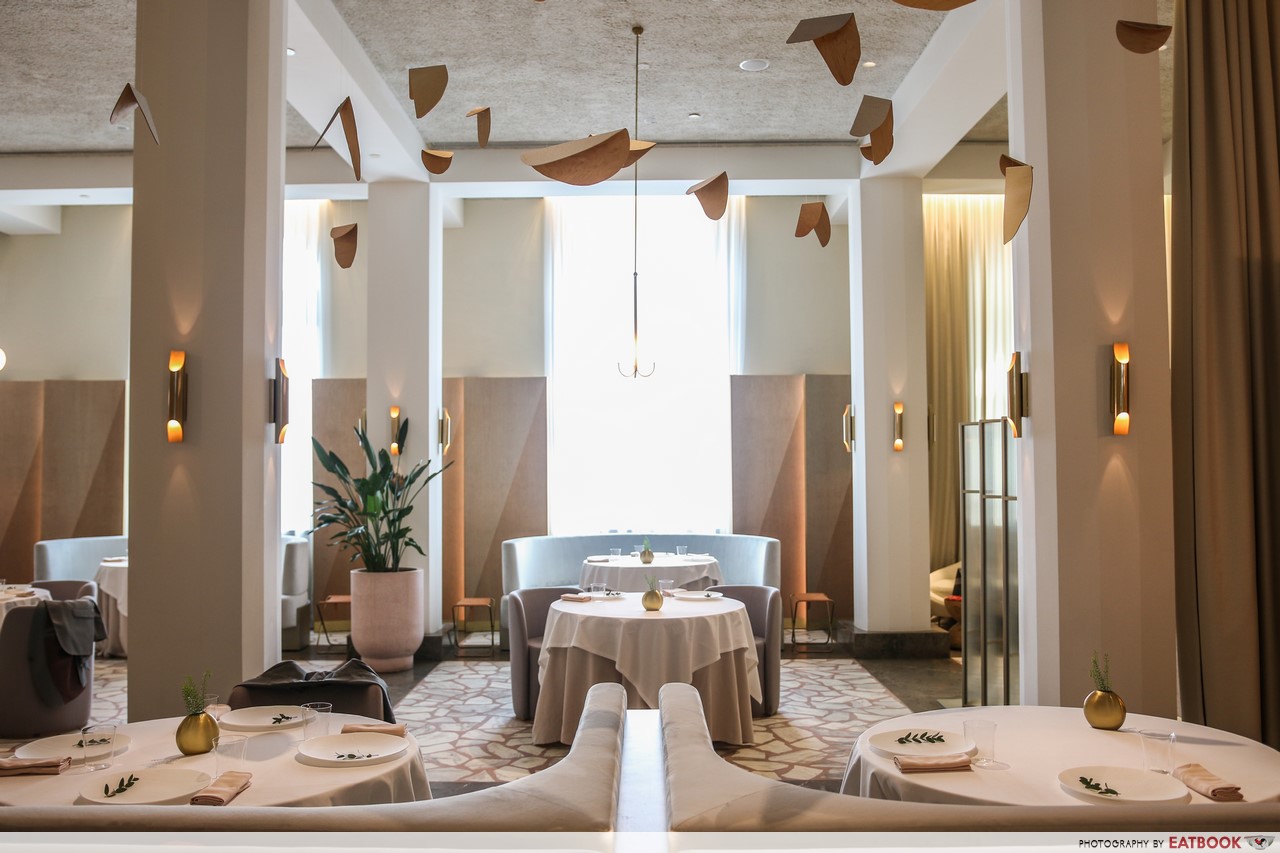 If even a little of the restaurant's interior was inspired by Chef Julien's grandmother, I'd imagine her as a lady of heart and sophistication. Elevated by a soft palette of pastel grey, beige and blush pink, Odette's elegant and warm decor makes it a perfect setting for dates or intimate gatherings.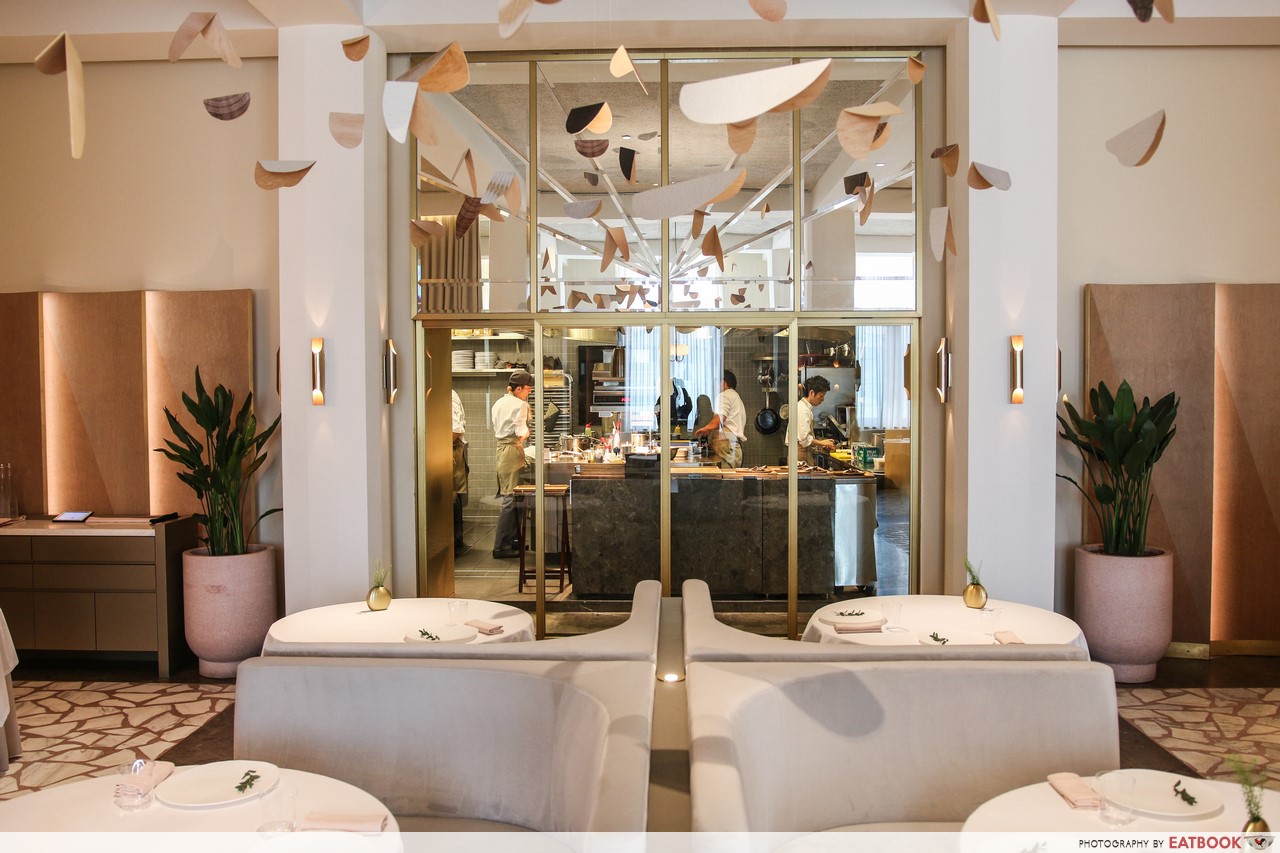 Unlike what you might expect from a fine-dining restaurant, Odette isn't all about being prim and proper. You'll feel comfortable dining here, especially if you're sitting on one of the faux suede couches set in the middle of the restaurant.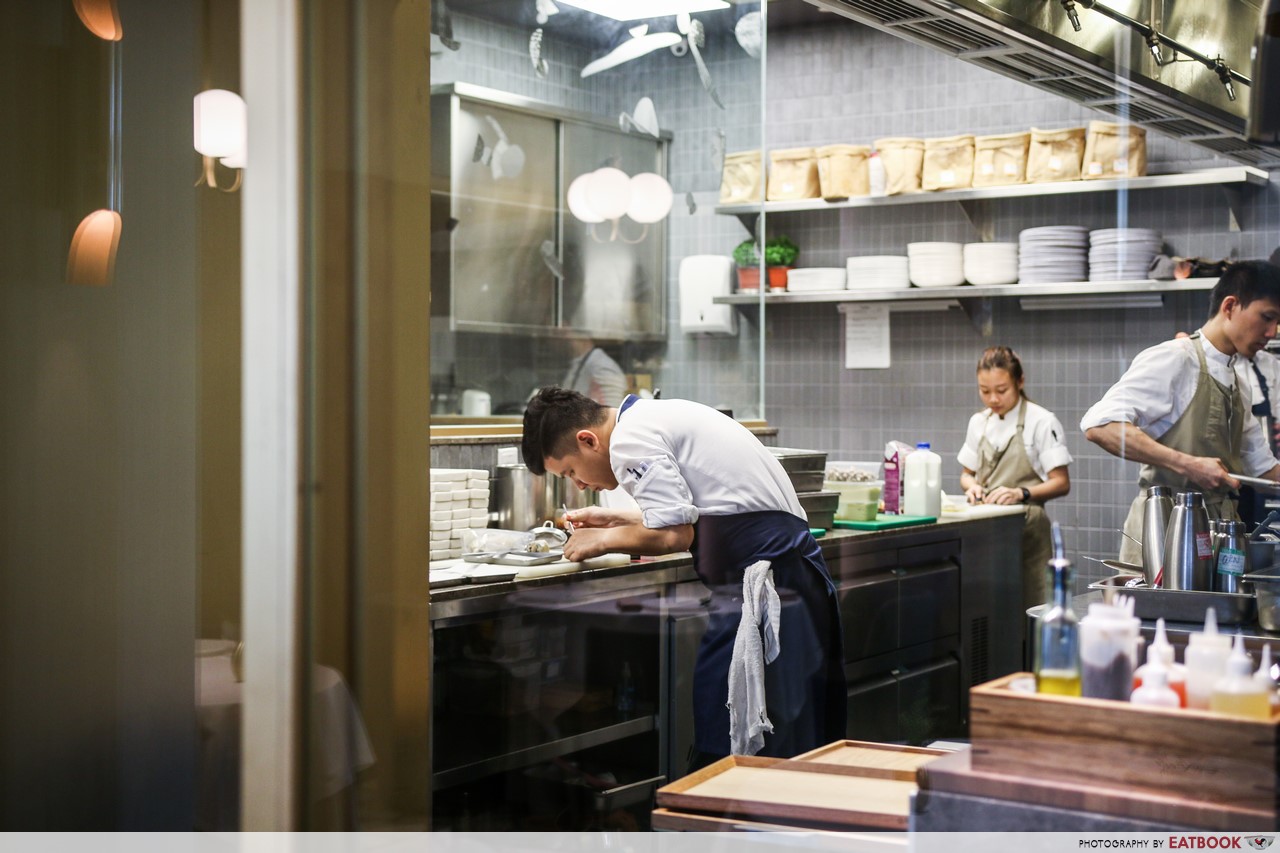 It's also the restaurant's prime spot, as it rests before glass doors that give glimpses into the kitchen. Like a reenactment of his childhood memories, Chef Julien seeks to draw patrons into his experience of having watched his grandmother cook in the kitchen while growing up.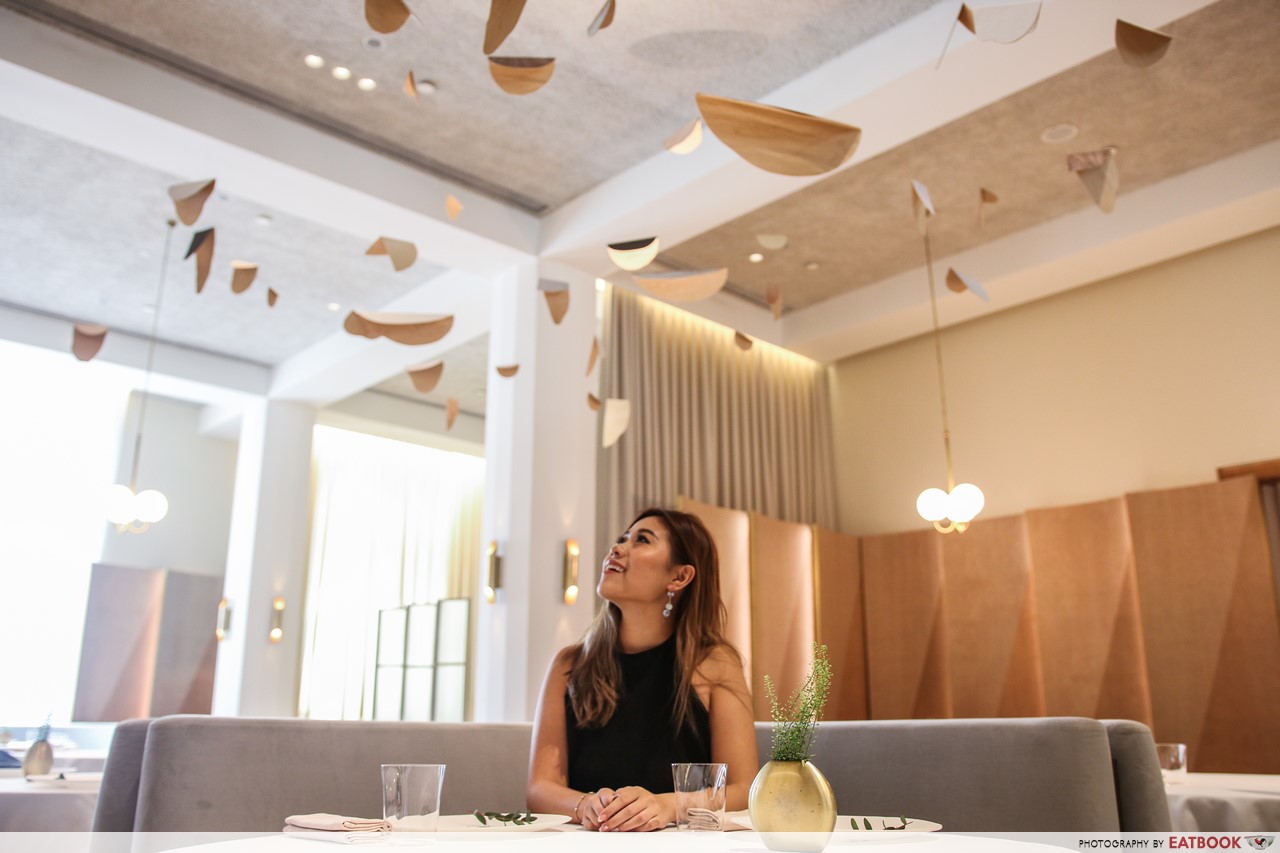 In honour of Odette's integrity towards the purity of ingredients, Singaporean artist Dawn Ng's 'A THEORY OF EVERYTHING' is hung over the central dining area. This aerial installation was crafted from a series of macro photography. Picturing the ingredients used in Chef Julien's kitchen in its purest form, the images were then printed and hand cut to form this stunning piece that encapsulates Odette's philosophy.
The verdict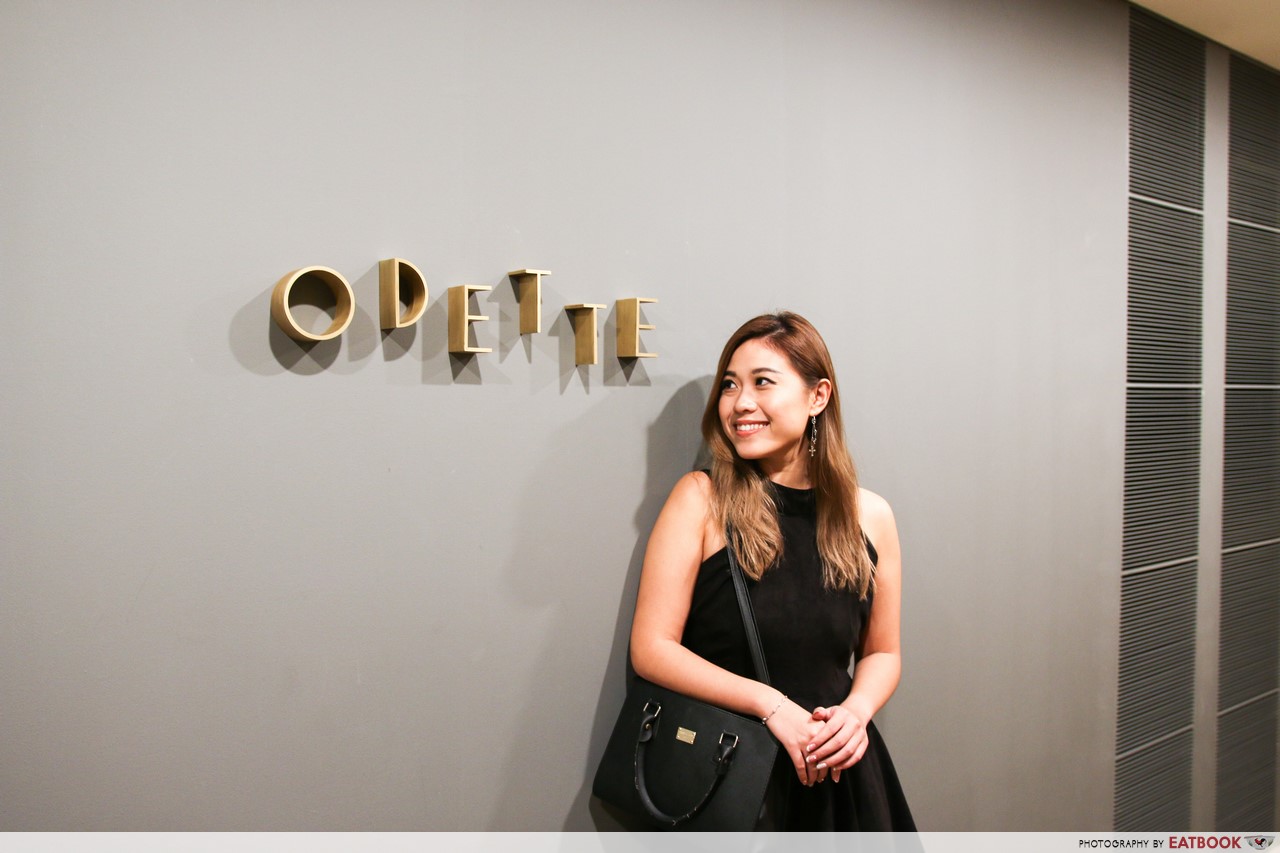 For me, the whole experience of dining at Odette was like stepping into an art gallery. Prepared with finesse and elegance, I appreciated Chef Julien's respect towards the simplest of ingredients, and the thought placed into making them part of a remarkable creation.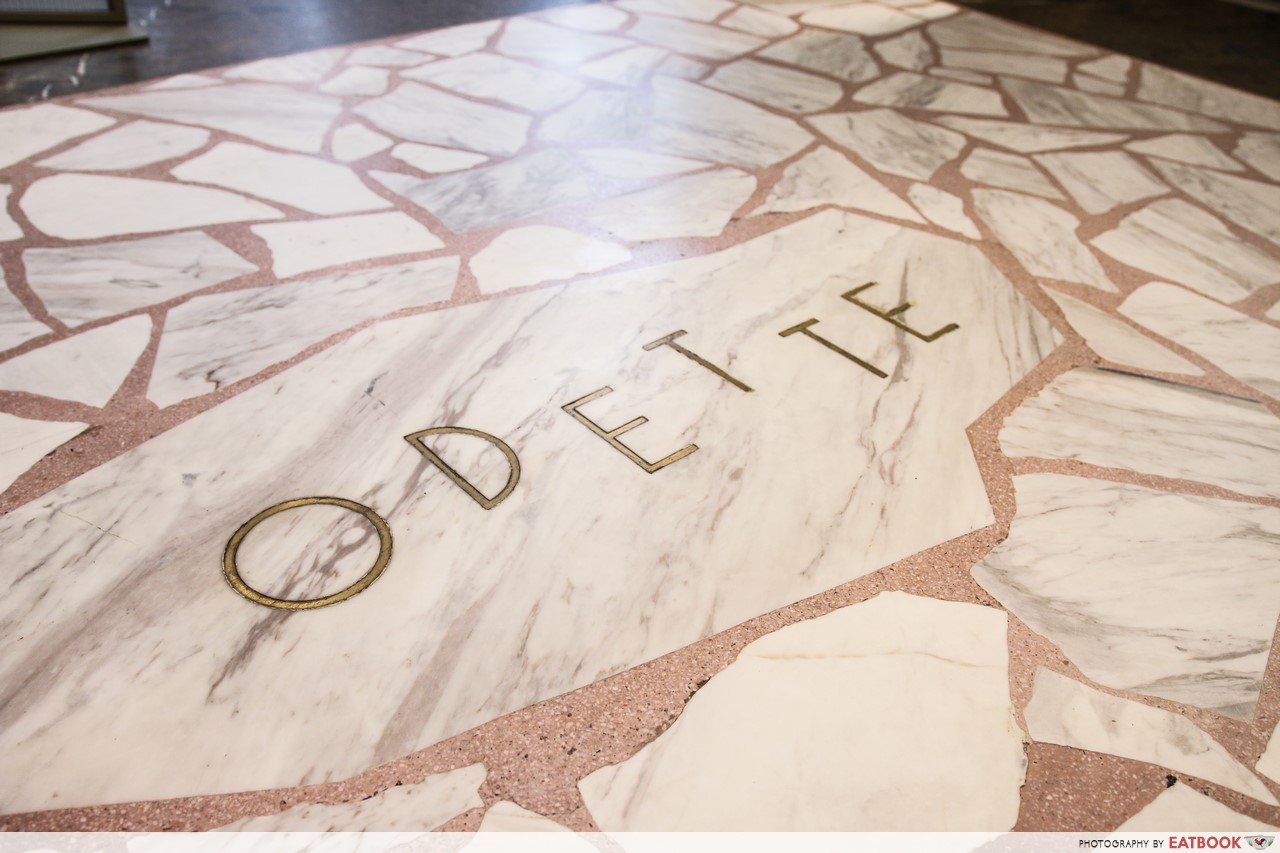 Even though prices at Odette will be increasing starting from 1 January 2017, weekday lunch at $98++ remains pretty reasonable for a fine dining affair. The rest of the prices are steep, so reserve Odette for very special occasions.
This was a media tasting at Odette.
Summary
Pros
– Convenient location
– Elegantly plated dishes
– Fresh, premium ingredients used
Cons
– Expensive
– Small serving sizes
– Limited seats
Operating Hours:
Monday – Saturday 12pm to 1:30pm, 7pm to 9pm
No lunch service on Monday.
Address: 1 Saint Andrew's Road, #01-04, National Gallery, Singapore 460016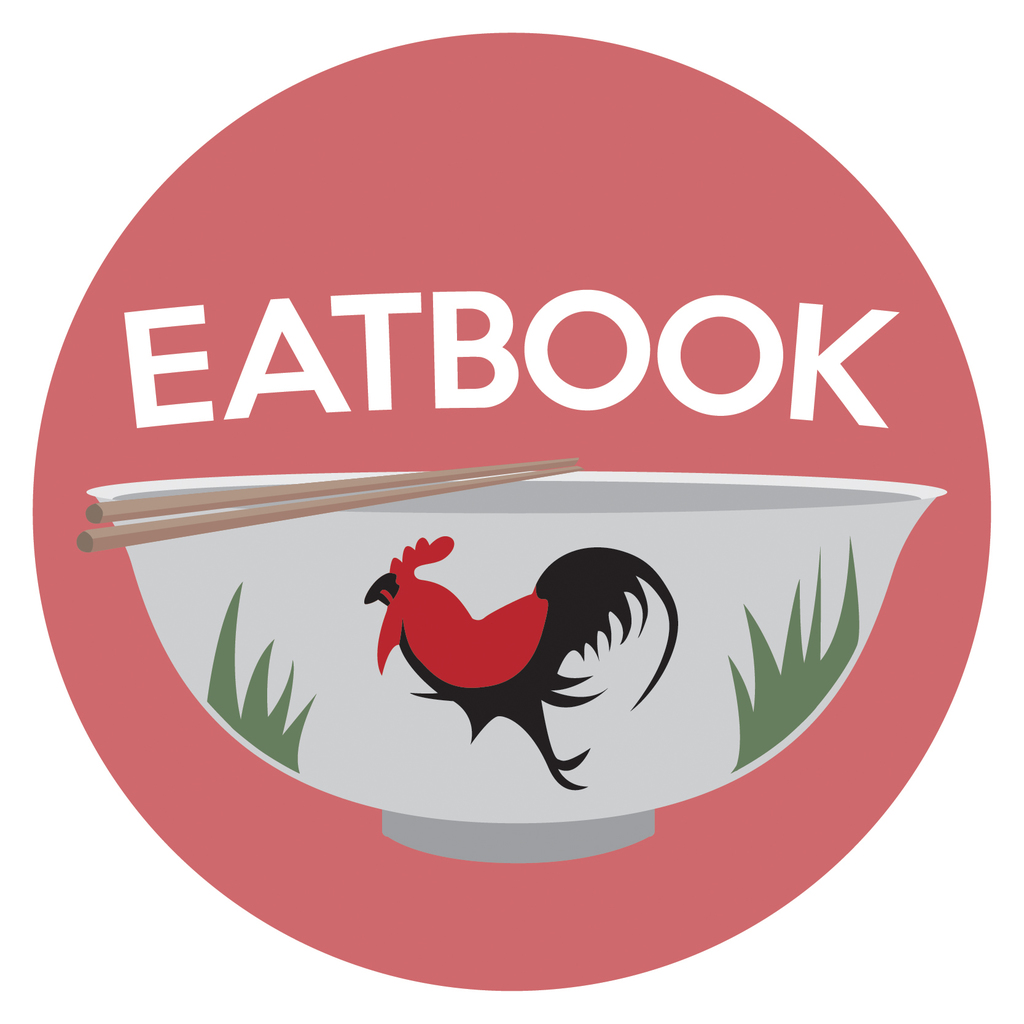 Drop us your email so you won't miss the latest news.