The MICHELIN Guide announces 29 of the best in Singapore's food scene
Foodies, this is the day we've been waiting for. The MICHELIN guide has finally revealed its first selection in Singapore with 29 restaurants on the list. There are a total of 22 restaurants with one star, 6 with two stars and just 1 with three stars. Within the list of restaurants with one star, there are two hawker stalls – who says good food has to come with a hefty price tag? 
We've linked the restaurants to their official pages so go ahead and make your reservations!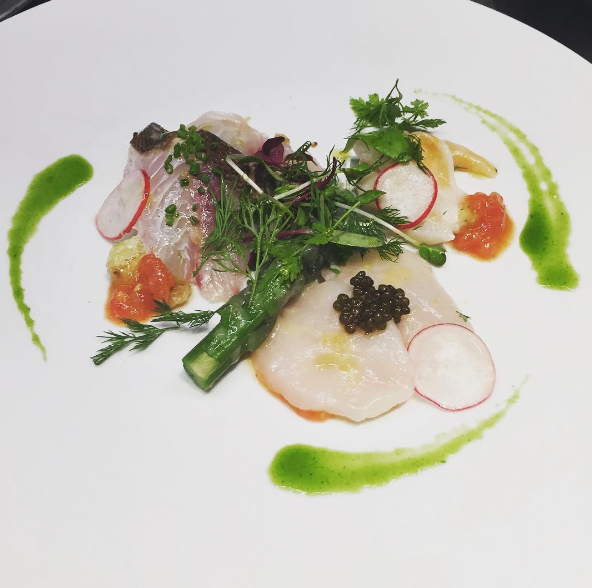 Source: Terra
Restaurants and hawker stalls with one MICHELIN star
Alma, European contemporary
Beni, French contemporary
Candlenut, Peranakan
Corner House, Innovative
Crystal Jade Golden Palace, Chinese
Cut, Steakhouse
Forest 森, Chinese contemporary
Hill Street Tai Hwa Pork Noodle, Street food
Hong Kong Soy Sauce Chicken Rice & Noodle, Street food
Jaan, French contemporary
Lei Garden, Cantonese
Osia, Australian contemporary
Putien (Kitchener Road), Fujian
Rhubarb, French
Shinji (Beach road), Sushi
Shinji (Tanglin road), Sushi
Summer Pavilion, Cantonese
Sushi Ichi, Sushi
Terra, Italian
The Kitchen at Bacchanalia, Innovative
The Song of India, Indian
Waku Ghin, Japanese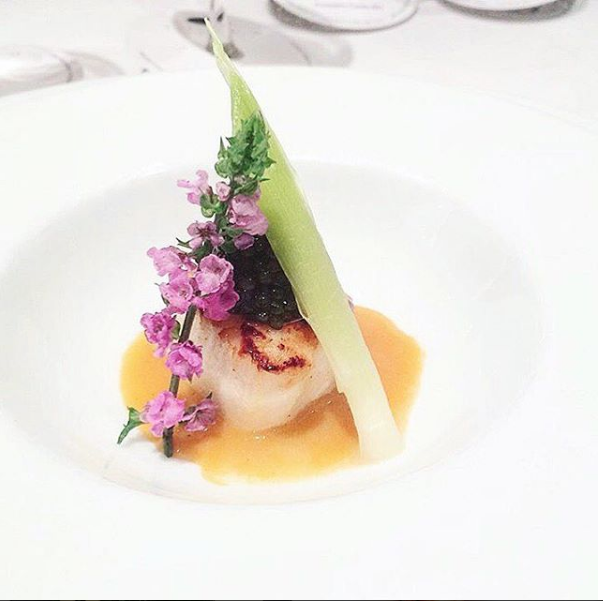 Source: Les Amis
Restaurants with two MICHELIN stars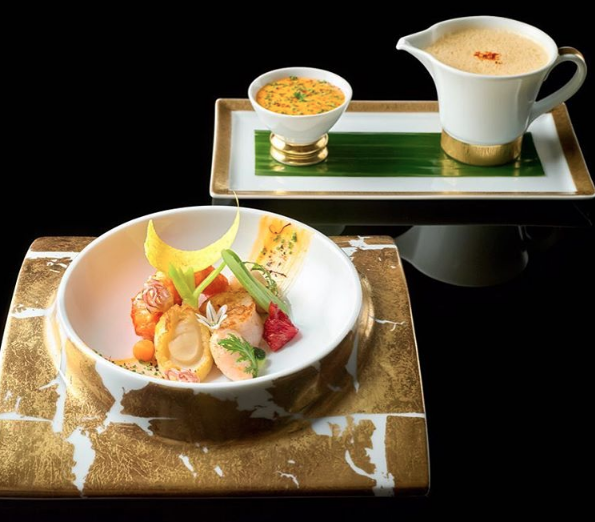 Source: Joël Robuchon
Restaurant with one MICHELIN star
Joël Robuchon

, French contemporary
So there you have it, 29 places to check out the next few months. Time to say bye to your cash and hi to a very satisfied tummy. While we were hoping to see more hawker food stalls awarded with MICHELIN stars, we will make do with the Bib Gourmand list for now. 
Area guide
Can't decide which to visit first? Here are all the restaurants on the list, according to the area they belong to: 
Botanic Gardens
Corner House
1 Cluny Road, Singapore Botanic Gardens, Singapore 259569
Tel: 6469 1000
Opening hours: Tues-Sat 12pm to 3pm, 6:30pm to 11pm, Sun 11:30am to 3pm, 6:30pm to 11pm
Price: Lunch set $48 to $98, dinner set $108 to $248
Central Business District (CBD)
Andre (two stars)
41 Bukit Pasoh Road, Singapore 089855
Tel: 6534 8880
Opening hours: Wed and Fri 12pm to 3pm, Tues-Sun 7pm to 11pm
Price: Lunch set $128, dinner set $298
Candlenut
331 New Bridge Road, #01-03, Dorsett Residences, Singapore 088764
Tel: 8121 4107
Opening hours: Mon-Fri 12pm to 2:30pm, 6pm to 10pm, Mon-Sat 6pm to 10pm
Price: Lunch a la carte $12 to $28, dinner set $50
Hong Kong Soy Sauce Chicken Rice & Noodle
335 Smith Street, #02-126, Chinatown Complex Market & Food Centre, Singapore 050335
Opening hours: 11am to 8pm
Price: $3 to $14
Rhubarb
3 Duxton Hill, Singapore 089589
Tel: 8127 5001
Opening hours: Mon-Fri 11:45am to 2:15pm, 6:30pm to 10pm, Sat 6pm to 10:30pm
Price: Lunch set $42, a la carte $65 to $104, dinner set $138, a la carte $65 to $104
Shoukouwa (two stars)
1 Fullerton Road, #02-02B, One Fullerton, Singapore 049213
Tel: 6423 9939
Opening hours: Tues-Sat 11:30am to 3pm, 6:30pm to 11pm, Sun 6:30pm to 11pm
Price: Lunch set $150, dinner set $380
Terra
54 Tras Street, Singapore 078993
Tel: 6221 5159
Opening hours: Mon-Sat 12pm to 3pm, 6:30pm to 11pm
Price: Lunch set $42 to $58, dinner set $128 to $208
City Hall
Jaan
2 Stamford Road, level 70, Equinox Complex, Swissotel The Stamford, Singapore 178882
Tel: 6837 3322
Opening hours: Mon-Sat 12pm to 2:30pm, 7-11pm
Price: Lunch set $78 to $158, dinner set $198 to $288
Lei Garden
30 Victoria Street, #01-24, CHIJMES, Singapore 187996
Tel: 6339 3822
Opening hours: 11:30am to 3:30pm, 6pm to 10:30pm
Price: A la carte $30 to $90
Odette (two stars)
1 St. Andrew's Road, #01-04, National Gallery Singapore, Singapore 178957
Tel: 6385 0498
Opening hours: Tues-Sat 12pm to 2pm, 7pm to 9:30pm, Mon 7pm to 9:30pm
Price: Lunch set $88 to $128, dinner set $208 to $268
Shinji (Beach Road)
1 Beach Road, #02-20, Raffles Hotel, Singapore 189673
Tel: 6338 6131
Opening hours: Mon-Sat 12pm to 3pm, 6pm to 10:30pm
Price: Lunch a la carte $75 to $200, dinner a la carte $100 to $500
Summer Pavilion
7 Raffles Avenue, The Ritz-Carlton, Millenia, Singapore 039799
Tel: 6434 5286
Opening hours: 11:30am to 2:30pm, 6:30pm to 10:30pm
Price: A la carte $100 to $400
Clarke Quay
The Kitchen at Bacchanalia
39 Hong Kong Street, Singapore 059678
Tel: 6509 1453
Opening hours: Tues-Fri 12pm to 2:30pm, 6pm to 10:30pm, Sat and Mon 6pm to 10:30pm
Price: Lunch set $48 to $150, dinner set $65 to $150
Farrer Park
Putien (Kitchener Road)
127-129 Kitchener Road, Singapore 208514
Tel: 6688 7395
Opening hours: Mon-Sun 11:30am to 3pm, 5:30pm to 10:30pm
Price: Lunch set $20, a la carte $26 to $50, dinner a la carte $26 to $50
Lavender
Hill Street Tai Hwa Pork Noodle
Blk 466, Crawford Lane, #01-12, Singapore 190466
Opening hours: 9:30am to 9pm, closed every first and third Monday of the month
Price: $5 to $10
Marina Bay Sands
Cut
2 Bayfront Avenue, #B1-71, Marina Bay Sands Hotel, Singapore 018956
Tel: 6688 8517
Opening hours: Sun-Thurs 5pm to 10pm, Fri-Sat 5:30pm to 11pm
Price: Dinner a la carte $150 to $600
Waku Ghin
10 Bayfront Avenue, L02-01, Atrium 2, The Shoppes at Marina Bay Sands, Singapore 018956
Tel: 6688 8507
Opening hours: Mon-Sun 5:30pm and 8pm (two seatings daily)
Price: Dinner set $450 to $600
Orchard
Alma
22 Scotts Road, Goodwood Park Hotel, Singapore 228221
Tel: 6735 9937
Opening hours: Wed-Fri 12pm to 2:30pm, Mon-Sat 6:30pm to 10:30pm
Price: Lunch set $48 to $108, dinner set $68 to $148
Beni
333A Orchard Road, #04-16, Mandarin Gallery, Singapore 238897
Tel: 6235 2285
Opening hours: Mon-Sat 12pm to 3pm, 7pm to 10pm
Price: Lunch set $128 to 228, dinner set $238 to $358
Crystal Jade Golden Palace
290 Orchard Road, #05-22, Paragon Shopping Centre, Singapore 238859
Tel: 6734 6866
Opening hours: Mon-Fri 11:30am to 3pm, 6pm to 10:30pm, Sat 11am to 3pm, 6pm to 10:30pm, Sun 10:30am to 3pm, 6pm to 10:30pm
Price: Lunch set $48, a la carte $50 to $100, dinner a la carte $70 to $150
Les Amis (two stars)
1 Scotts Road, #01-16, Shaw Centre, Singapore 228208
Tel: 6733 2225
Opening hours: Mon-Sun 12pm to 2pm, 7pm to 9:30pm
Price: Lunch set $55 to $145, dinner set $170 to $285
Shinji (Tanglin Road)
29 Tanglin Road, The St. Regis Hotel, Singapore 248911
Tel: 6884 8239
Opening hours: Mon-Sat 12pm to 3pm, 6pm to 10:30pm
Price: Lunch set $125 to $250, dinner set $220 to $450
Shisen Hanten (two stars)
333 Orchard Road, Orchard Wing Level 35, Mandarin Orchard Hotel, Singapore 238867
Tel: 6831 6262
Opening hours: Mon-Sun 12pm to 2:30pm, 6pm to 10pm
Price: Lunch set $42, a la carte $50 to $100, dinner a la carte $50 to $100
Sushi Ichi
320 Orchard Road, #01-04, Marriott Tang Plaza Hotel, Singapore 238865
Tel: 6235 5514
Opening hours: Tues-Sat 12pm to 2:30pm, 6pm to 11pm, Sun 12pm to 2:30pm, 6pm to 10pm
Price: Lunch set $70 to $390, dinner set $220 to $390
The Song of India
33 Scotts Road, Singapore 228226
Tel: 6836 0055
Opening hours: Mon-Sun 12pm to 3pm, 6pm to 11pm
Price: Lunch set $30 to $40, a la carte $55 to $125, dinner set $49 $129, a la carte $55 to $125
Sentosa
Forest 森
8 Sentosa Gateway, Equarius Hotel, Singapore 098269
Tel: 6577 6688
Opening hours: Mon-Sat 12pm to 2:30pm, 6pm to 10:30pm, Sun 12pm to 3pm, 6pm to 10:30pm
Price: Lunch set $42 to $62, a la carte $50 to $65, dinner set $138 to $268, a la carte $65 to $130
Joël Robuchon (three stars)
8 Sentosa Gateway, Level 1, Hotel Michael, Resorts World Sentosa, Singapore 098269
Tel: 6577 7888
Opening hours: Sat 12pm to 2:30pm, Tues-Sat 6pm to 10:30pm
Price: Lunch and dinner set $138 to $428
L'Atelier de Joël Robuchon (two stars)
8 Sentosa Gateway, Level 1, Hotel Michael, Resorts World Sentosa, Singapore 098269
Tel: 6577 7888
Opening hours: Mon-Sun 5:30pm to 10:30pm
Price: Dinner set $68 to $210, a la carte $170 to $210
Osia
8 Sentosa Gateway, Level 2, Resorts World Sentosa, Singapore 098269
Tel: 6577 6560
Opening hours: 12pm to 2:30pm, 6pm to 10:30pm
Price: Lunch set $45 to $135, dinner set $85 to $135, a la carte $80 to $150
---
First image taken from ksrotto.exblog.jp