McDonald's Ovaltine McFlurry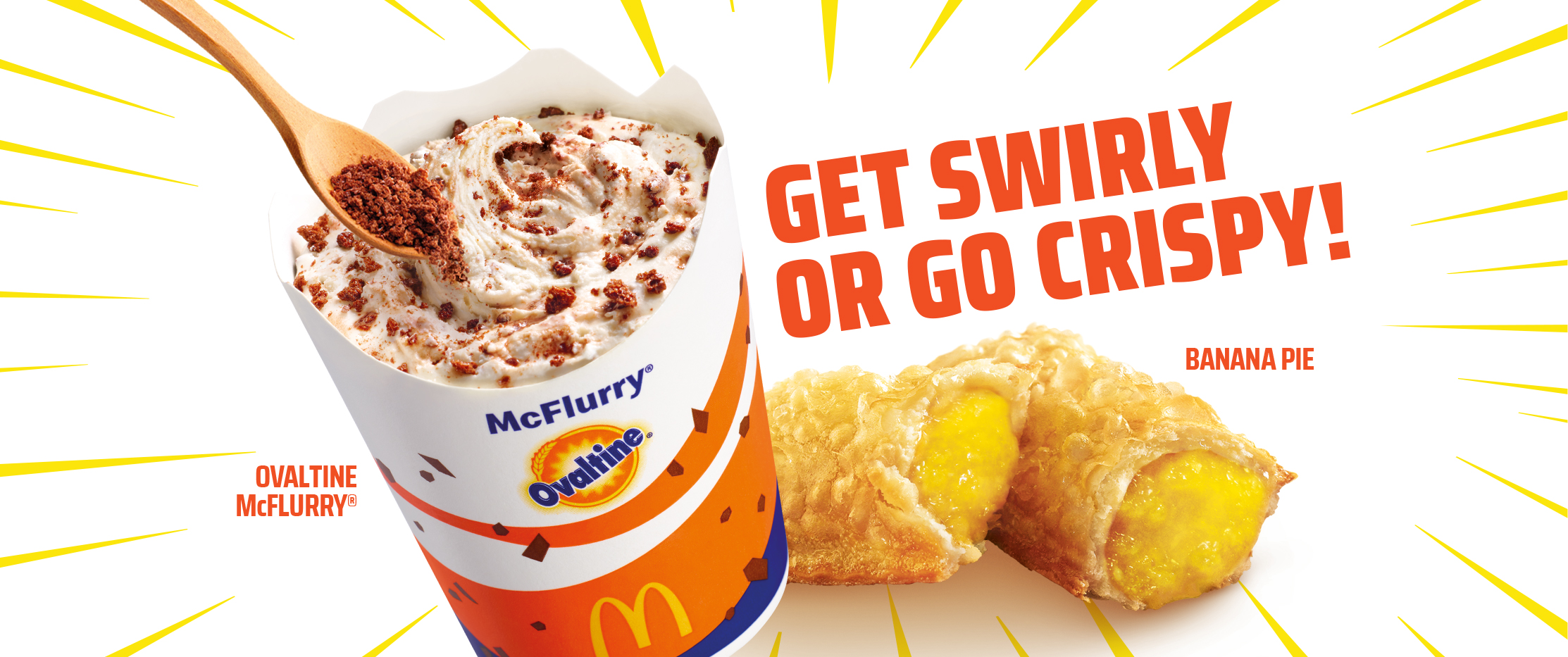 Image credit: McDonald's Singapore
McDonald's recently rolled out their Smoky Nacho Cheese Sauce and Roasted Sesame & Seaweed Shaker Fries to much fanfare, but the fast food chain is not stopping there. They've also launched an all-new Ovaltine McFlurry (from $3), and have brought back the popular Banana Pie (from $1.60)!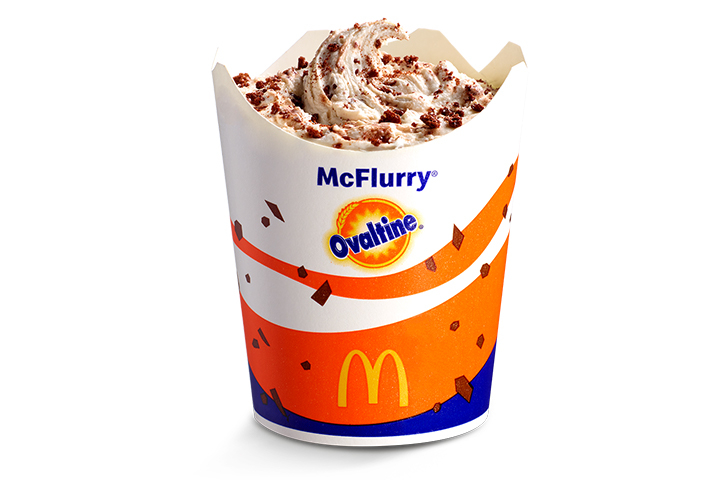 Image credit: McDonald's Singapore
The Ovaltine McFlurry features McDonald's signature creamy vanilla soft serve, swirled with crunchy, malty Ovaltine bites within. Those who love the malty, chocolatey flavour of Ovaltine and Milo should definitely try this dessert, instead of the regular Oreo-studded version.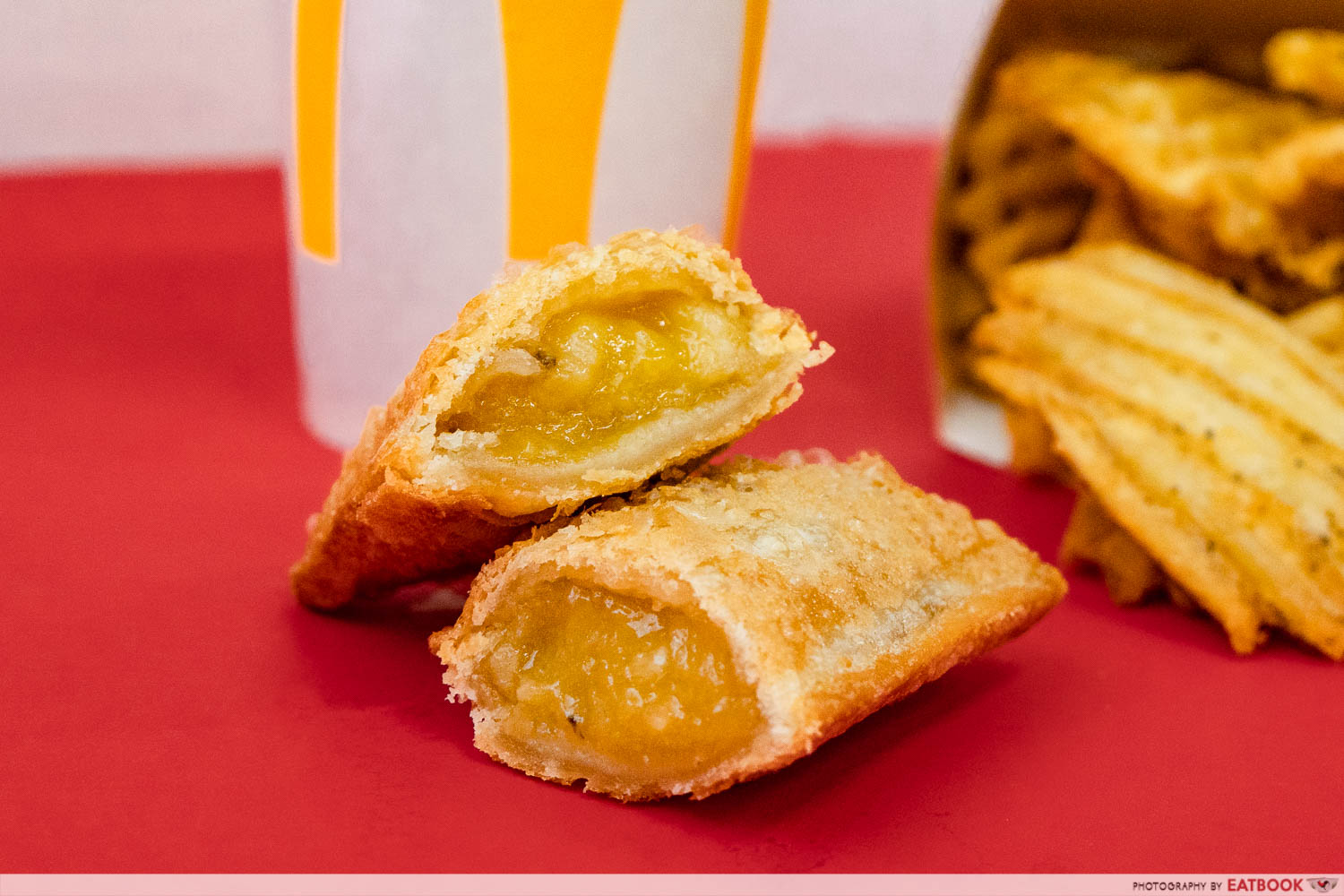 There's also the Banana Pie, encased by McDonald's iconic pastry crust. It's similar to the classic Apple Pie ($1.20), but stuffed with a sweet banana filling instead of apple chunks.
Do note that the Ovaltine McFlurry is only available at McDonald's Dessert Kiosks, but the Banana Pie is available at all outlets islandwide.
McDonald's Smoky Nacho Cheese Sauce And Roasted Sesame & Seaweed Shaker Fries Will Return From 2 June 2022
While you're there, don't forget to check out the new Smoky Nacho Cheese Sauce and Roasted Sesame & Seaweed Shaker Fries, which are also available on the menu from 2 June 2022, for a limited time only.
The former is a creamy nacho cheese sauce spiked with smoky notes, and best served with nuggets. The shaker fries seasoning, first launched in 2018, features a nutty fragrance that pairs well with the salty fries. Check out the promotional video teased on McDonald's IG page!
If you're looking for more desserts to try, Second Serving at Holland Drive serves some delicious brownie mochi waffles and tea-infused ice cream. Baristart Coffee also has some newly launched matcha cream puffs made with premium Okumidori matcha and Hokkaido BIEI Jersey milk, available from now till 30 June 2022!
Alternatively, for more fast food news, head to Jollibee's new VivoCity outlet to indulge in cheap beef burgers, spicy fried chicken and more.
Featured image adapted from McDonald's Singapore
Baristart Coffee Has New Limited-Time Premium Matcha Cream Puffs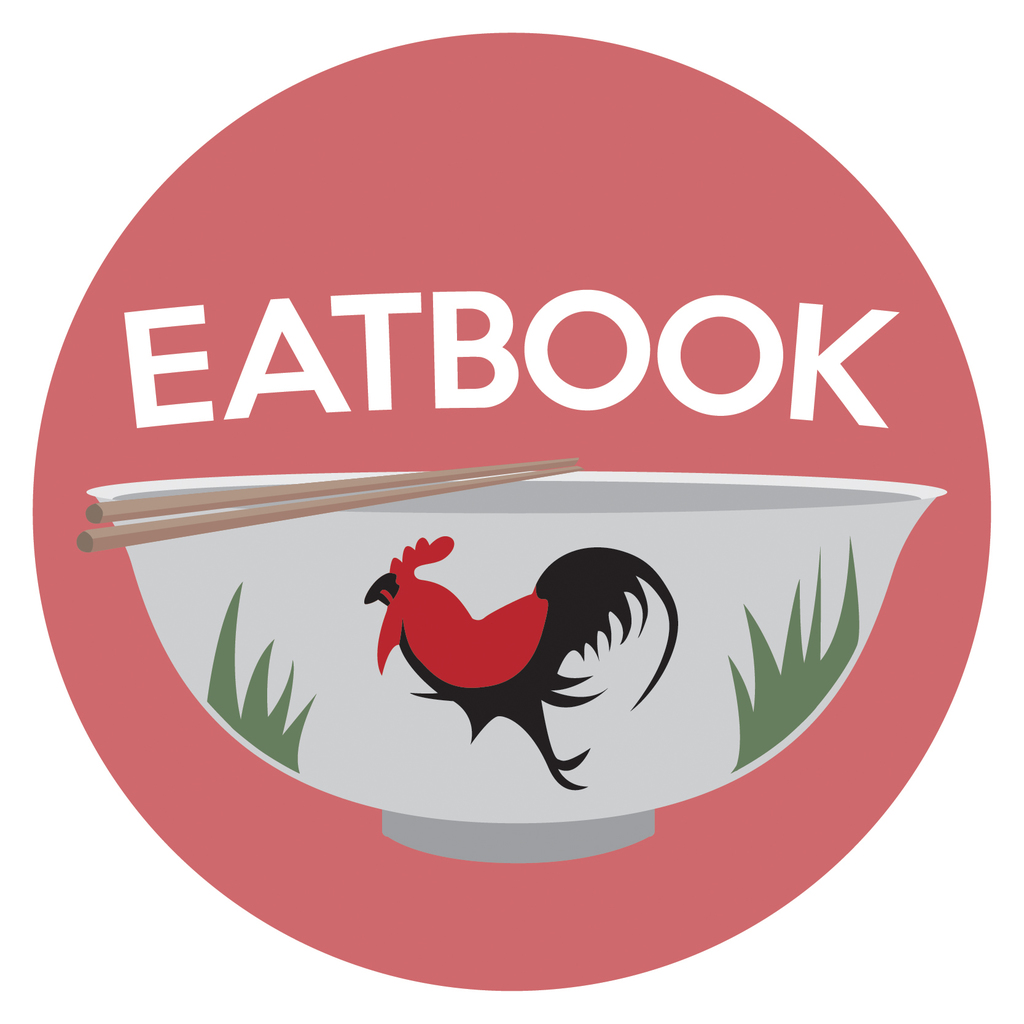 Drop us your email so you won't miss the latest news.